Blueprint Gaming set to reel 'em in with Fishin' Frenzy Megaways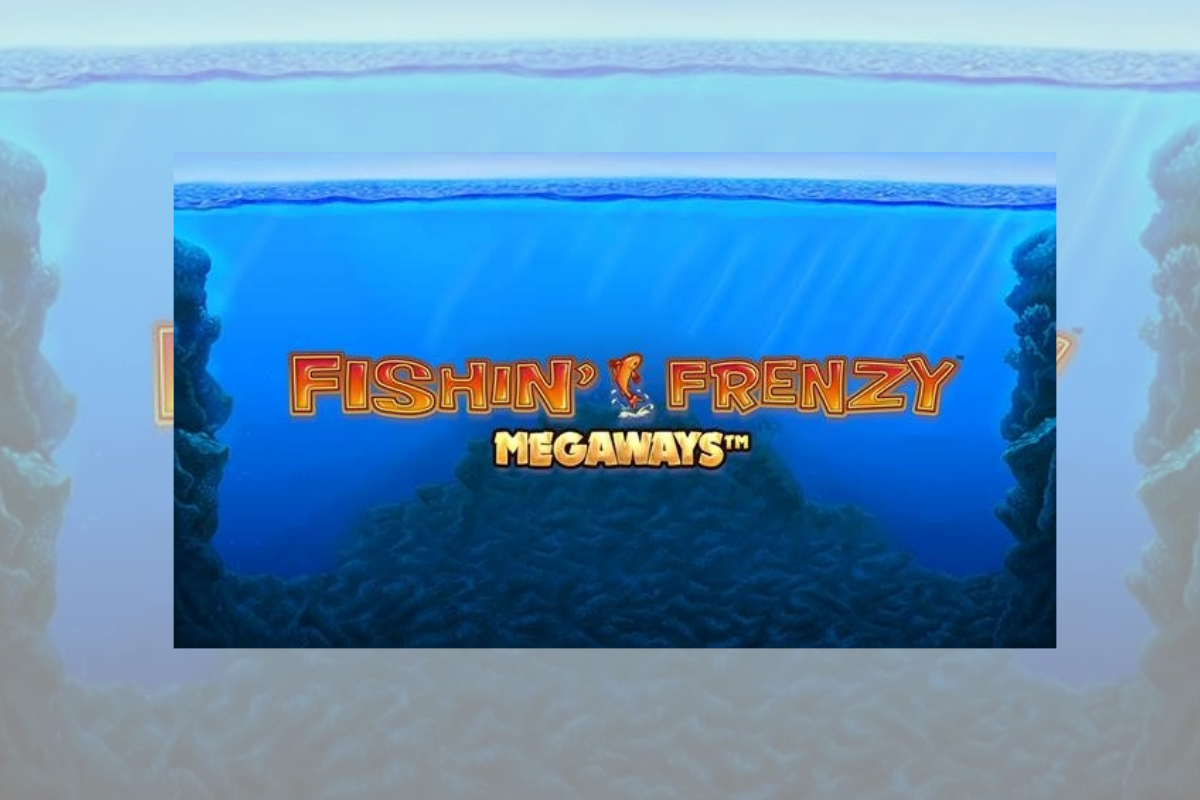 Reading Time:
1
minute
Net big wins with enhanced version of popular retail game
Innovative slots developer Blueprint Gaming has launched an enhanced version of the hugely successful online and retail game Fishin' Frenzy, including the addition of the popular MegawaysTM mechanic.
Blueprint's latest release incorporates all the well-known fisherman features of the original title, which continues to be one of the best performing games across UK LBO sites.
The improved gaming experience now features 15,625 ways to win through the inclusion of the MegawaysTM system, which is under licence from Big Time Gaming.
Set in the deep blue sea, three or more scatter symbols activates the free games round, in which any fisherman in view catches the fish and nets the value on their tags for extra reel wins.
The game is released with a 10p stake option, providing operators with a unique marketing opportunity through free spins promotions and this will be enhanced even further throughout 2019 with Blueprint's extended marketing tools roll out plan.
It also features an operator-selectable bonus buy-in feature, which guarantees players direct access into the free games round.
Jo Purvis, Director of Marketing and Relationships at Blueprint Gaming, said: "Players will be angling for big wins in our latest slots release Fishin' Frenzy MegawaysTM.
"The original game was a big success in the UK retail sector and we're sure that with the addition of the innovative MegawaysTM mechanic, this new gaming experience will have added bite and provide waves of fun for our players."
Unikrn Virtual Betting Merges Classic Thrills & Esports Themes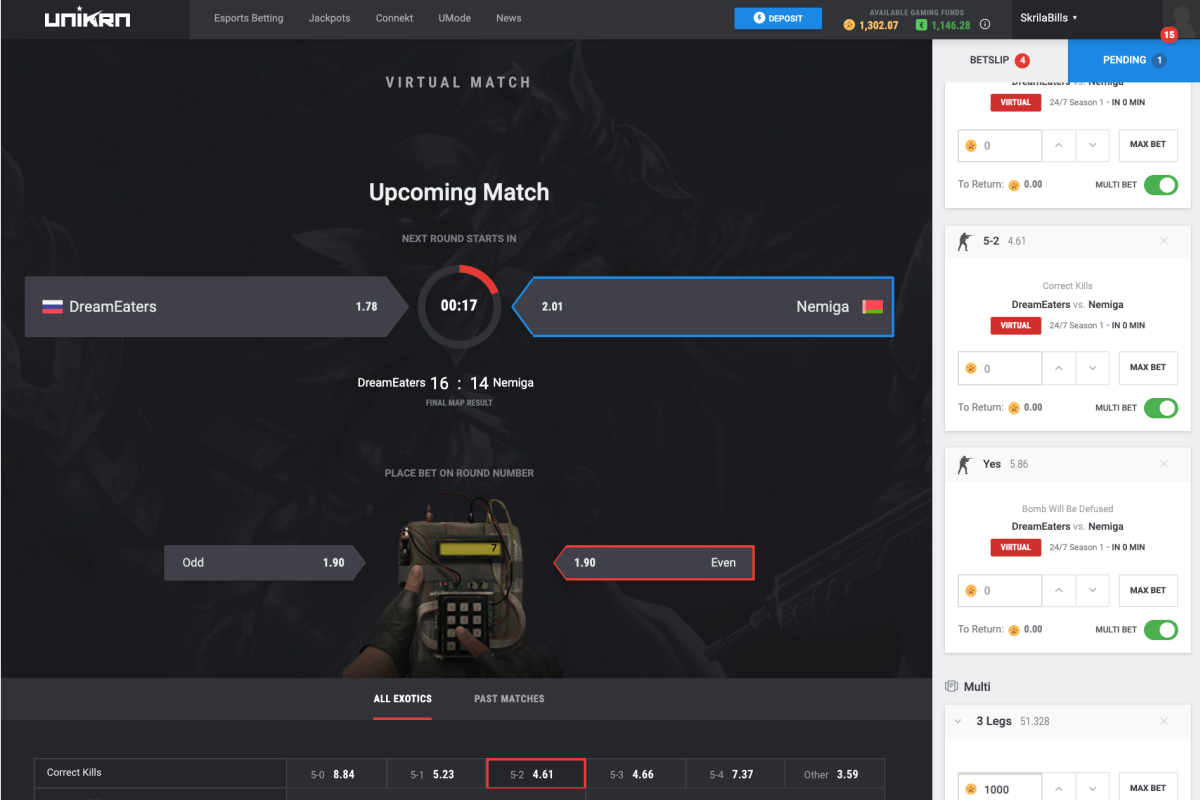 Reading Time:
2
minutes
Newly-developed technology brings hundreds of matches per day, granting unprecedented interactivity for gaming-savvy audiences.
Unikrn, a global leader in esports entertainment and wagering, has innovated Unikrn Virtual, a reinvention of RNG experiences, allowing fans to bet on the world's most popular esport every minute, 24/7.
Virtual betting enables esports fans to bet on top teams from iconic past rounds competitions. A unique algorithm utilising both archival and display techniques developed by Unikrn gives users access to key information about an upcoming round of CS:GO, then they may bet on the outcome. Unikrn Virtual is a regulator-approved RNG game which uses an approved third-party to randomly generate a round of CS:GO from an existing pool of past professional matches, giving fans the thrill of betting on live esports match without the delays or waits associated with live matches.
Rounds of Counter-Strike: Global Offensive (CS:GO) last under 2 minutes, meaning fans can bet on around 500 match-ups per day. In 2019, CS:GO has been the most popular esport in Europe and North America and has remained one of the world's most-watched competitive video games for nearly a decade.
"Unikrn Virtual brings fans the excitement of live competitions, but in an always on format with faster resolution and fewer interruptions," said Andrew Vouris, Unikrn's COO. "Unikrn Virtual will not only change quality and interactivity expectations for a bet-on-demand experience, but will fundamentally shift the future of the Casino industry as we bring wildly popular esports without the baggage of downtime."
Unikrn will be launching with multiple exotic options to appeal to any user, including both true-random and expertise-based estimation categories (such as upcoming round number or final round score, respectively).
Additional esports titles and major esports competitions will be added in ongoing rollout throughout 2019 and beyond.
"Our goal with Unikrn Virtual was to bring unlimited content to esports fans," said Rahul Sood, Unikrn CEO. "We succeeded. There's never been a delay-free, 24/7 way to bet in on esports… until now. This is just the beginning!"
White Paper: Online Gaming – Location, Location, Location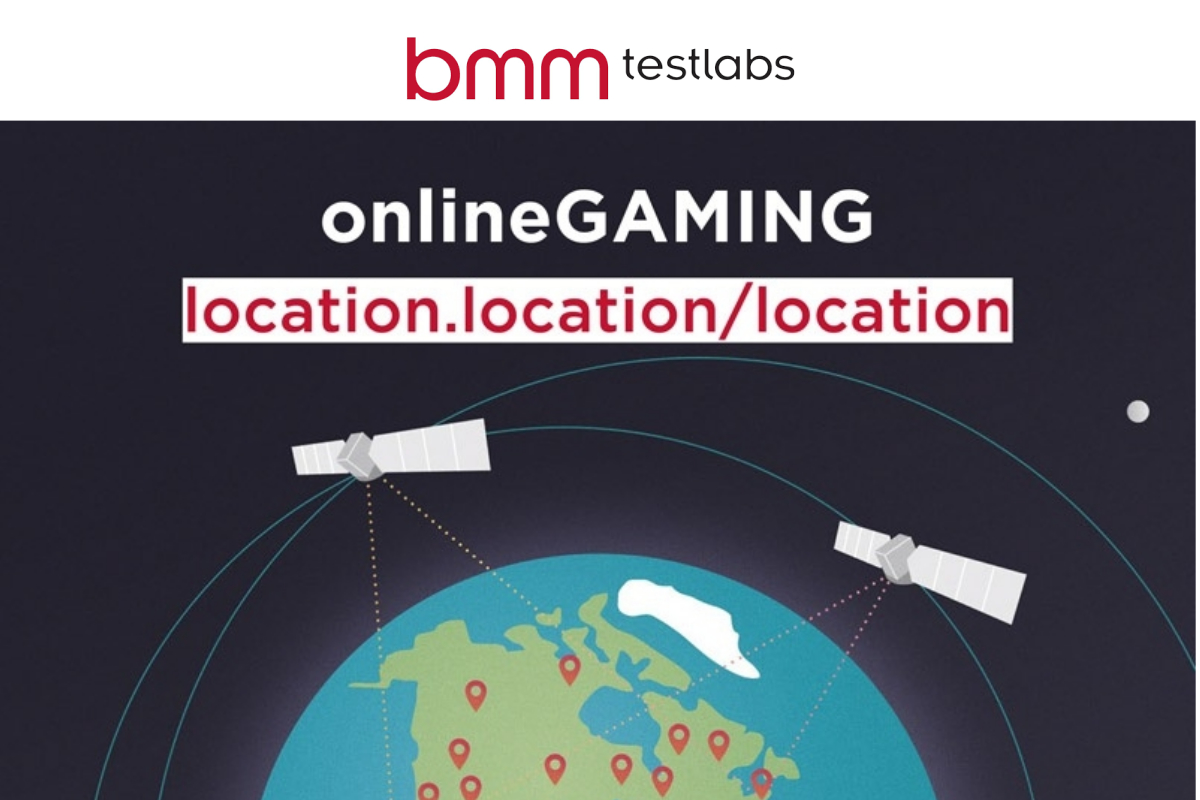 Reading Time:
1
minute
Online gambling is quickly becoming one of the fastest growing sectors of the industry.
Pundits, futurists and stakeholders all talk breathlessly about the boundless limits of virtual reality, the possibilities of new hardware, AI, social and multiplayer functionality. There are many good reasons for the optimism and excitement. The opportunities for technology and business to expand online are huge and growing exponentially every day.
This paper is not another swing at the crystal ball of the future of online gaming. The purpose of this paper is to outline some of the challenges facing this new frontier of gambling and to dive deeper into one fascinating facet that most people don't recognize until they are playing an online casino game while crossing state lines, geolocation.
The Premier Blockchain Lottery Operator Sets Itself To Be the Leading Game Aggregator for Blockchain Games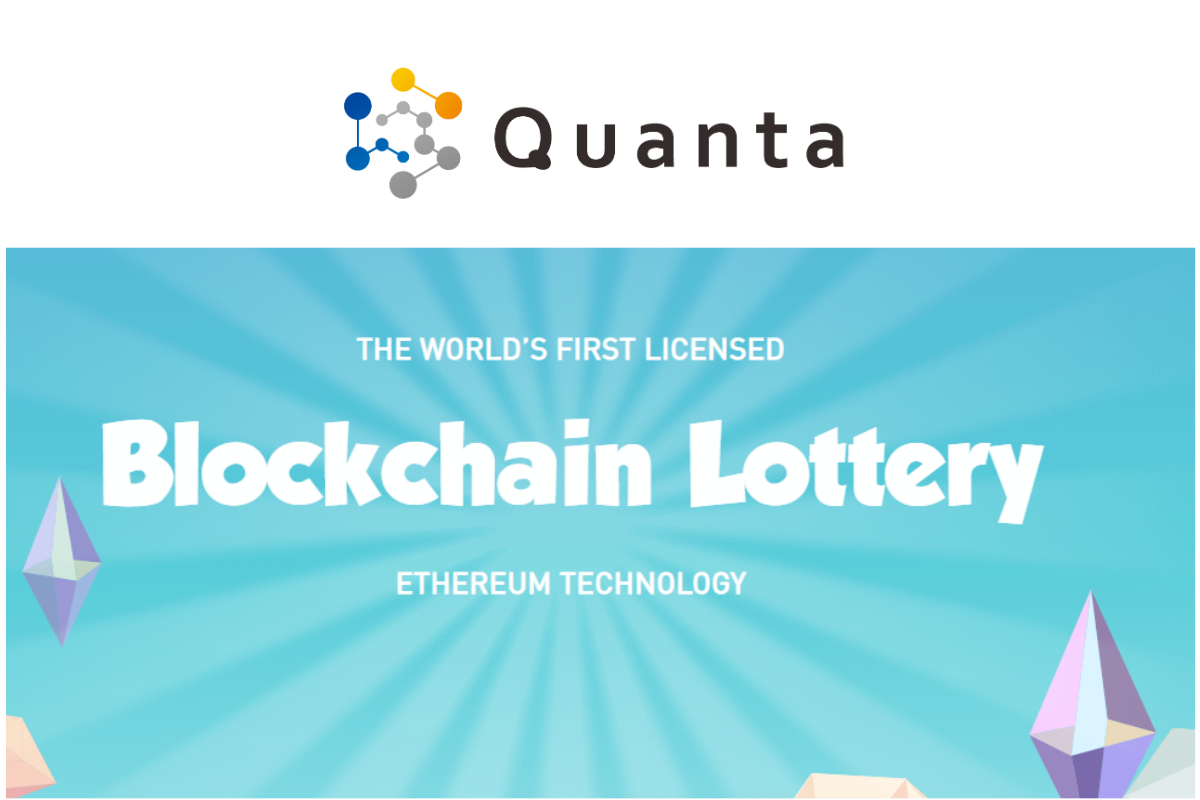 Reading Time:
2
minutes
Quanta Technology  the world's first licensed blockchain lottery operator recently laid out the roadmap for its business development and market expansion plans for the coming years. Of special interest are the plans to their Game Aggregator for blockchain games.
Quanta Game Aggregation aims to maximise game offerings for players by combining gaming content of multiple providers from both traditional lottery and blockchain gaming platforms. With the introduction of Quanta Game Aggregator Platform, in addition to the lottery games offered on Quanta's private blockchain, players' will have access to games from different blockchain networks.
The first version of the Game Aggregator Platform is scheduled to be published by the end of September, together with a new version of the Quanta Game Wallet for mobiles, that will support gameplay directly from the mobile application. Within this version, at least one game provider with its instant games will be introduced.
"The development of Quanta Game Aggregation is in line with our mission to leverage the gaming industry in the blockchain era," said Kostas Farris, Acting CEO and Director of Quanta. "As more traditional game providers turn to blockchain for their offerings, Quanta seeks to provide them with an interconnected centralized platform for easy distribution and comes with a large audience. At the same time, new players that do not have access to a local lottery will have the opportunity to choose from a big selection of games on a single trusted and transparent platform as well as dream about what could be."
Quanta Technology's vision is to make their in-game token, the Quanta Game Token ("QGT"), the main currency in Quanta's private blockchain environment and to be the intermediate token that will be used to play hundreds or even thousands of blockchain games. Players may exchange EHT for QGT and vice-versa and Quanta has plans to introduce BTC and FIAT currencies as acceptable payments as well in the near future.
Quanta currently runs a weekly prize draw, the 'Quanta Prize Draw', which is regulated by the Isle of Man Gambling Supervision Commission and has a range of prizes and a potential jackpot. In fact one lucky winner in the Isle of Man has very recently scooped the top prize. Look out for news about our latest Jackpot win on Facebook and Telegram.
Quanta is also the major shareholder of Naija Lottery which is currently one of the biggest game operators in Nigeria.
About Quanta:
Quanta Plc is an innovative blockchain-oriented company that utilizes smart contracts in order to ensure fully automated and transparent blockchain-powered solutions. Quanta Plc owns Quanta Technology Limited, operator of the world's first licensed blockchain-based gaming company on the Ethereum platform. Its products, including gaming platform, random number generator, token-centric payment gateway and game wallet are blockchain-powered and certified to ensure utmost trust and transparency in the gaming industry. The company employs Smart Contracts to offer full automation and integrity to lotteries. With the support of QNTU, utility token, Quanta leverages services to strengthen the customer's engagement. QNTU is currently trading on six renowned cryptocurrency exchanges including LATOKEN, Lykke, HitBTC, Bit-Z, and BitoPro.