Betinvest lays foundation for esports' future through OMG.BET partnership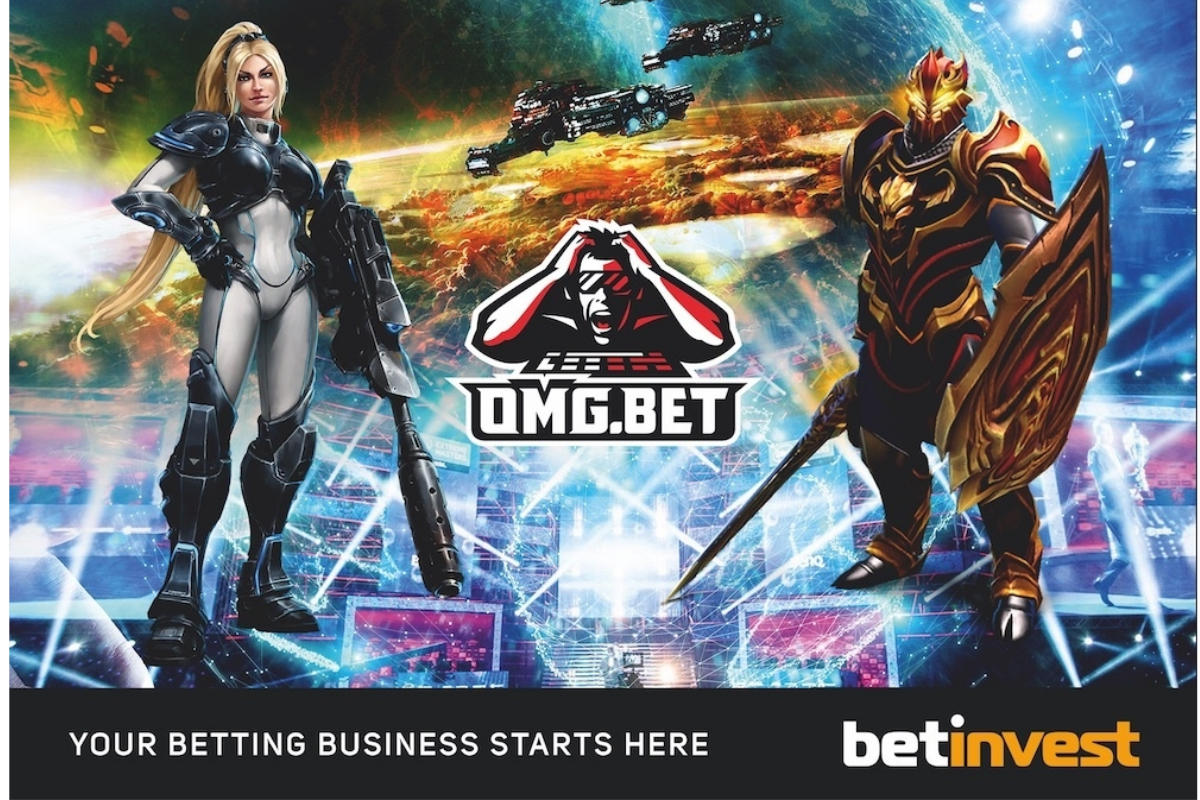 Reading Time:
3
minutes
Strengthening its goal to develop the esports industry internationally, Betinvest's latest platform integration with OMG.BET showcases why their new iFrame integration, innovative marketing tools and 24/7 client support is the ideal launching pad for the next wave of esports developers. Vitalii Humeniuk, eSports Development Manager at Betinvest, uncovers the nuances behind the B2C platform partnership and why the 'Oh My God' phrase exemplifies the solution's winning charm!
What's the background behind the concept and design for OMG.BET?
OMG.BET is our client and as a B2B provider we worked with them to supply a platform, odds and expertise to chime ahead of the site launch at the end of April. We helped develop the platform in accordance with the global move towards minimalism and fewer devices, meaning that it has been optimised to look great and to run smoothly across mobile, computers, tablets, laptops and TV screens as well.
The idea behind the brand's logo and the platform name was the "Oh my God!" feeling that people often experience in their lives and because it best describes the feeling of winning. Of course, all players experience both positive and negative emotions – sometimes our favourite teams lose – but in general, playing and watching games puts fans in high spirits.
Despite the fact that OMG.BET has only recently launched, we are proud it has already distinguished itself from other bookmakers in a few ways, primarily through the simplicity of its design.
The idea is that, when you are on OMG.BET, you'll dive right into the world of esports, the world of games. Fans love this world. There aren't many bookmakers that offer esports separately from traditional sports. Our customers who aren't interested in sports like football or basketball see this as a real advantage.
The second distinction is that Betinvest's team of traders and analysts provide odds for special markets that nobody else in the industry offers. For example, you can place a bet on the probability that a particular player will leave their team or return to it, or even bet on the probability that the Dota 2 heroes will be released as little surprises in Kinder eggs.
In addition, we can proudly and confidently say that OMG.BET is among the top five leaders for the number of live and pre-match events offered. All of these distinctions from partnering with Betinvest as their provider are part of our esports strategy, which allows any provider or bookmaker to integrate with our iFrame solution and benefit from our progressive eSports platform and odds capabilities.
The platform aims to raise betting culture and help popularize and develop eSports, what new ideas are Betinvest and OMG.BET bringing to the table?
We want to help young people to realise that playing or watching games isn't a waste of their time, but actually can help them to build a good career. We plan to hold our own competitions as well as supporting the development of amateur leagues and tournaments. We'll be creating opportunities for young players to put themselves out there and move up to professional teams. We hope to make a significant contribution to the development of the esports industry and to young people's experience of it.
Creating original content and sharing news about esports is an integral part of the OMG.BET platform and their team is very adept at engaging with the target audience. Our partner closely follows all the tournaments, famous athletes and industry innovations so every customer can find up-to-date news.
As their provider we have been able to provide our expertise and experience, and as we work with other organisations we are able to develop strategies for other brands – even those that have no relation to betting, like game studios and esports tournament organisations.
Which markets is OMG.BET targeting?
Betinvest traders cover all the top esports events from around the world, 24/7.  To begin with, OMG.BET is targeting predominantly at Europe and CIS countries, but once they find some good strategic partners who want to develop the betting industry in Asia and the States, they'll be delighted to work with them. Esports has reached substantial level in both those markets, so we're looking forward to providing them with a unique betting product.
How does it feel to be forging a new path in esports wagering?
It's certainly an interesting experience for us to be concentrating so many of our resources on the development of a product with customers who are different from traditional sports enthusiasts. A love of games unites all esports fans and it's no secret that people love playing games. The desire to play does not disappear with age, it is only the games that change.
Where do you see esports' growth over the next few years?
Over the past few years, the esports industry has grown dramatically. For example, we've seen the addition of the Battle Royale genre which is designed for big maps where teams or individuals must try to stay alive. It is well-liked by much of the audience, with games becoming popular in the blink of an eye. Looking to the future, the industry will continue to develop rapidly and we envisage that one of the next steps will be to make use of more virtual reality technology.
Subaru of America Partners with iRacing For Rallycross Series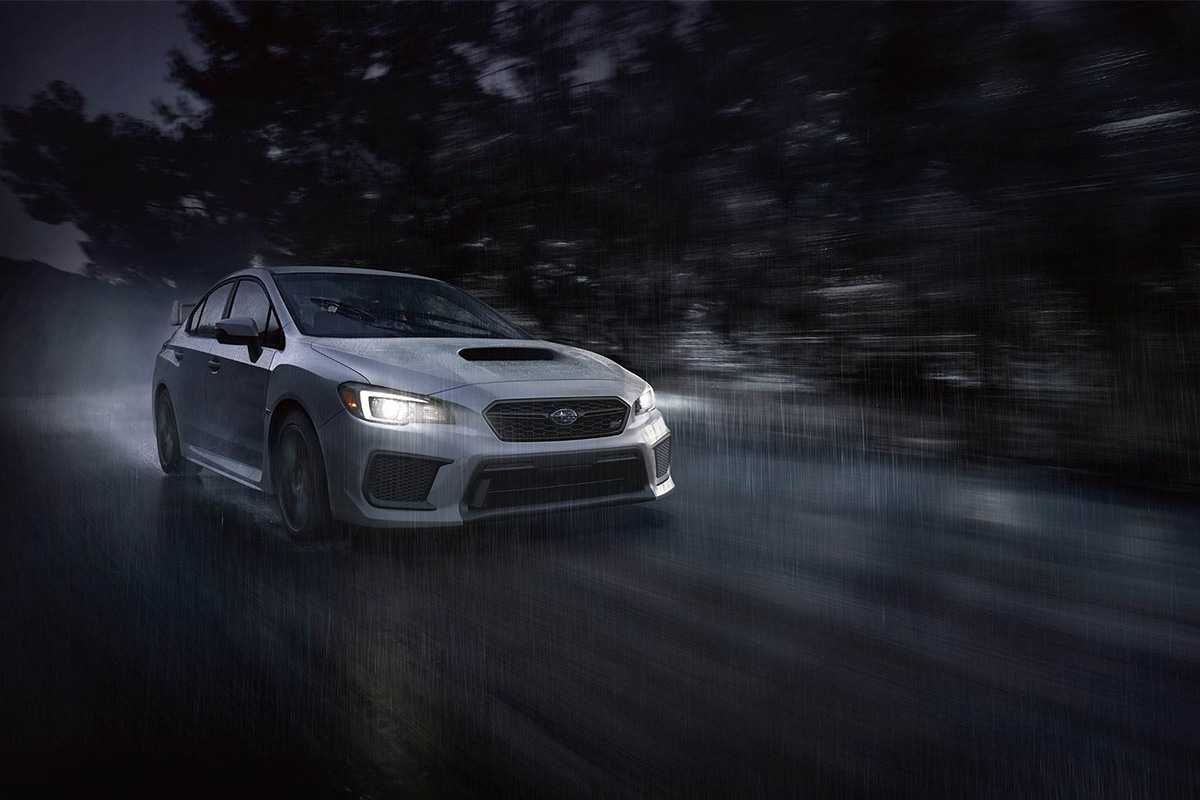 Reading Time:
< 1
minute
Subaru of America, the US-based distributor of Subaru brand vehicles, has partnered with iRacing, the leader in PC simulator racing, and become the title sponsor of Subaru iRX All-Star Invitational rallycross series.
A world-class field of drivers from rally, rallycross, Indycar, NASCAR, motocross, Formula Drift and more will compete alongside esports pros in a six-round championship series held entirely online and kicking off April 10.
Subaru will field a three-car lineup featuring the team's full-time stage rally drivers: five-time national rally champion and action sports icon Travis Pastrana, and mountain bike legend and rising rally talent Brandon Semenuk. They will be joined by four-time U.S. rallycross champion Scott Speed.
"With so many people staying at home and missing racing, now is the perfect time to try new things in esports. For this series we're going to bring together some of the biggest names from different types of racing and put them on virtual rallycross tracks with dirt, tarmac and jumps. It's going to be a blast, and I can't wait to see what happens!" Pastrana said.
Subaru iRX All-Star Invitational events will begin at 6 pm EST/3 pm PST each Friday and will be streamed across iRacing's social media platforms. Fans can also watch via live streaming simulcasts on the Subaru Motorsports USA Facebook page and the pages of other competitors, teams and sponsors.
BETBY Strengthens Pomadorro Relationship With Esports Integration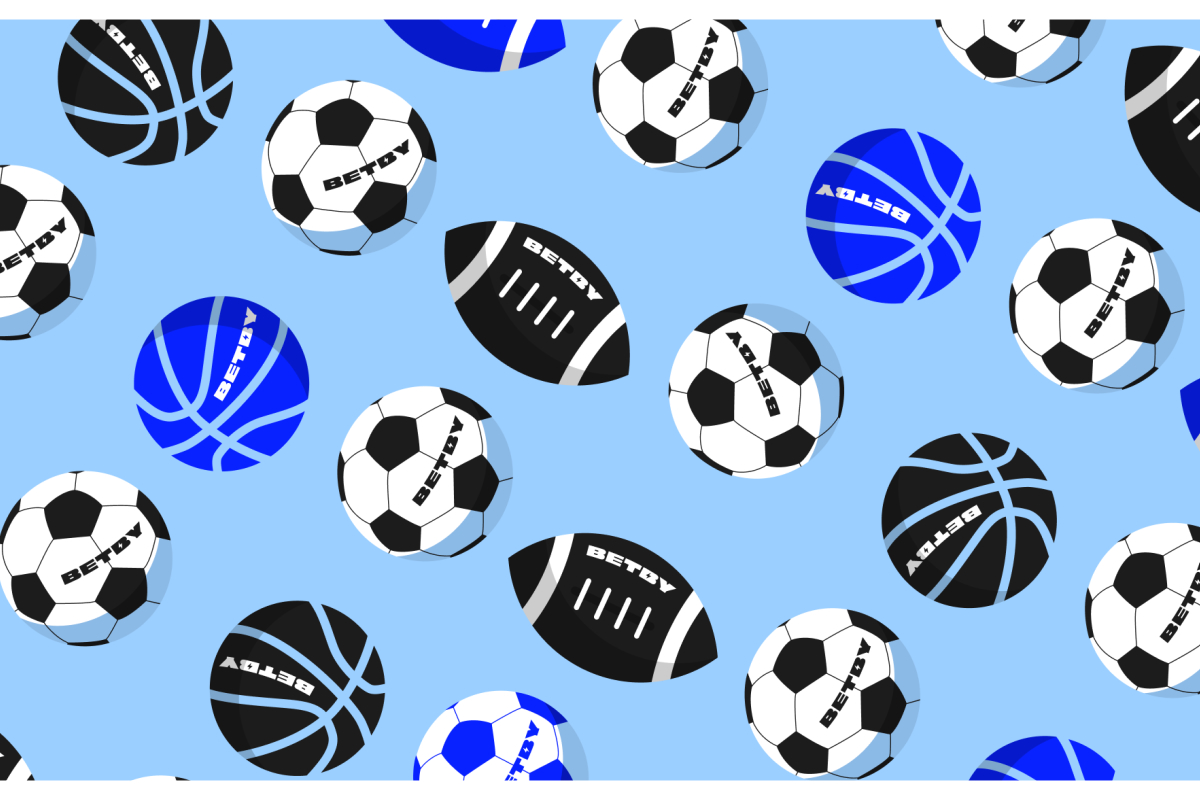 Reading Time:
2
minutes
Progressive sportsbook supplier BETBY has significantly expanded its agreement with Pomadorro, which will see the operator group offer the supplier's new esports offering.
Pomadorro, which runs JoyCasino and Casino-X, was one of the first companies to use BETBY's sportsbook platform when the provider launched and will now take the supplier's wide range of esports events, which will encompass over 1,000 daily live events.
The new portfolio includes a variety of FIFA esports fixtures, CS:GO tournaments, and one of the widest CyberSport packages in the industry.
BETBY has also launched its new FIFA18 24/7 product, with JoyCasino and Casino-X amongst the first online casinos to offer the unique title.
This commercial agreement marks the first time an existing BETBY customer has expanded their partnership to take the provider's esports content, as the supplier expands its content range to counter the current lack of sporting events around the world whilst continuing to deliver a high-level service to its operator partner.
Chris Nikolopoulos, Chief Commercial Officer at BETBY said: "We are delighted to be growing our partnership with Pomadorro, who has been a great supporter of ours since launch.
"We recognise the need to bring new and innovative content to operator partners in a time like this and are very pleased Pomadorro will be taking our new FIFA18 24/7 product."
A spokesperson for Pomadorro said: "BETBY delivered a robust and reliable sportsbook platform to us and we are thrilled to be taking its new esports offering.
"In the current climate those who differentiate will be able to stand out and retain bettors, so widening our offering has been a priority. We look forward to maintaining our excellent relationship with the BETBY team."
All of BETBY's esports products are accompanied by a proven Risk Management Intelligence system and customisable front-end product, allowing operator partners to give a truly unique product to their customers.
Start Your Engines! PlaySugarHouse.com In New Jersey Is Taking Bets On Virtual NASCAR Races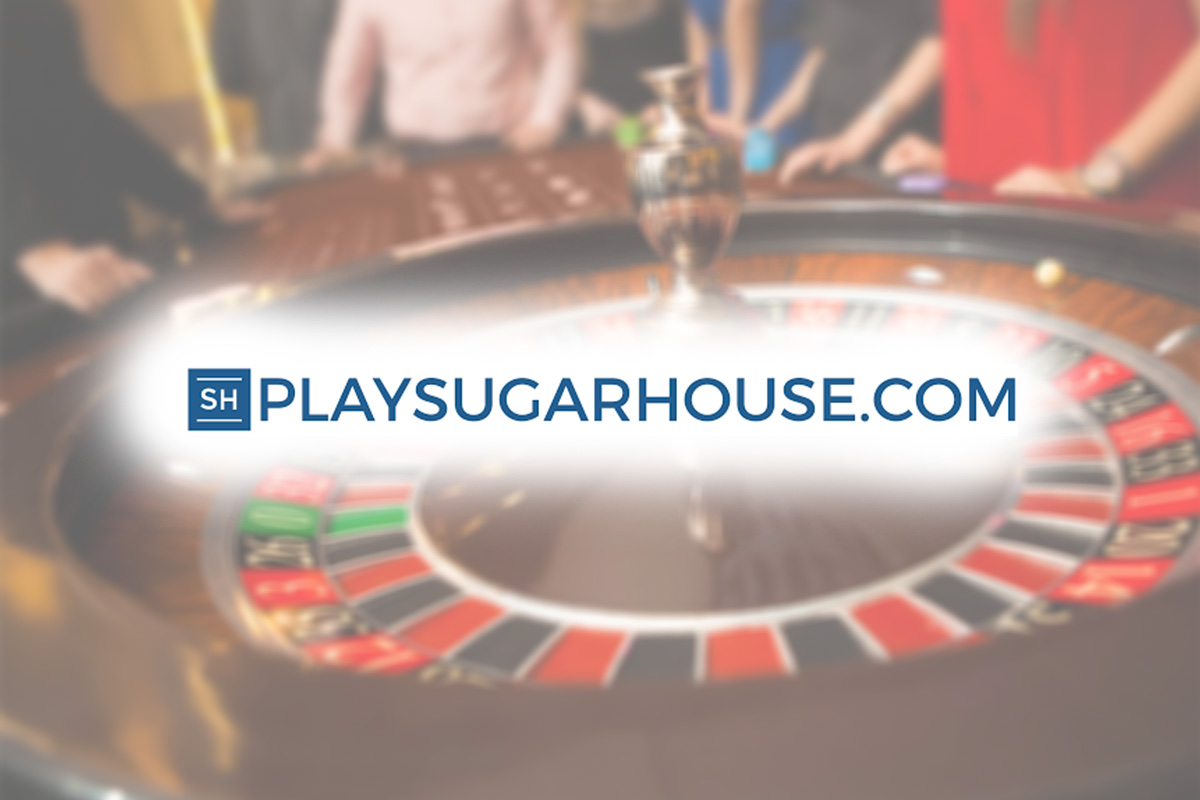 Reading Time:
2
minutes
PlaySugarHouse.com is among the first sportsbooks in the U.S.  to drop the flag on virtual NASCAR races.  The sportsbook has been approved by New Jersey regulators to offer betting on the 2020 eNASCAR iRacing Pro Invitational Series.  New Jersey players will now be able to place bets on a virtual auto race and the first race in the series they can bet on is the Toyota Owners 400 in Richmond on April 19.
The Cup Series races are as realistic as can be, featuring real stars of past and present including Jimmie Johnson, Kyle Busch, Clint Bowyer, Denny Hamlin and Dale Earnhardt Jr.  The series of races, which started March 22, are being broadcast on FOX Sports during typical NASCAR broadcast times and have been huge hits drawing over a million viewers to the fierce iRacing competition.
"We are happy to be able to offer such an exciting and competitive entertainment event," said Mattias Stetz, C.O.O of Rush Street Interactive, which operates PlaySugarHouse.com.  "It's also fun to see how these talented drivers will compare in the virtual world of competitive racing."
The eNASCAR iRacing Pro Invitational Series is offering exclusive entertainment on the premier motorsports racing simulation; the same one used for years by NASCAR's biggest stars to prepare for real world race events. This form of virtual sports is different than others because the simulator offers a full NASCAR experience down to the dynamics of the car and the real-life differences between track surfaces being raced on. Ultimately, the eNASCAR iRacing Series offers a competitive edge that traditional console videogames just can't match.
The virtual racing schedule is designed to follow the NASCAR Cup Series schedule, which had to be postponed due to the Covid-19 pandemic. Along with the Toyota Owners 400, the virtual NASCAR series includes the Geico 500 at Talledega and the Cup Series race at Dover and looks to make virtual stops at fan-favorite tracks from coast to coast.
ABOUT RUSH STREET INTERACTIVE:
Founded in 2012, Chicago-based Rush Street Interactive (RSI) launched its first betting site, PlaySugarHouse.com, in New Jersey in September 2016.  The company subsequently made history by becoming the first operator in the United States to offer a fully integrated online sportsbook and casino.  In addition, RSI was the first company to launch legal online sportsbooks both in Pennsylvania (PlaySugarHouse.com) and Indiana (BetRivers.com) as well as being the first to open a legal sportsbook in the state of New York (@ Rivers Casino in Schenectady) and, most recently, in Illinois (@ Rivers Casino in Des Plaines).  RSI also operates in-casino sportsbooks at Rivers Casinos in Pittsburgh & Philadelphia and at the historic French Lick Resort in Indiana.  BetRivers.com is also the exclusive official sportsbook partner for the Philadelphia Flyers & Wells Fargo Center.  RSI was the first US-based gaming operator to launch a legal and regulated online sportsbook in Latin America (Rushbet.co in Colombia).  Rush Street Interactive is also the developer and operator of a leading social gaming platform currently deployed at the group's affiliated land-based casinos and selected third party partners.  Rush Street Interactive was named "Mobile Operator of the Year" in North America at the EGR North America Awards 2019 and "American Operator of the Year" & "Casino Operator of the Year" at the American Gambling Awards in 2019. For more information, visit rushstreetinteractive.com.
SOURCE Rush Street Interactive