Mystery of Eldorado – a new game from Endorphina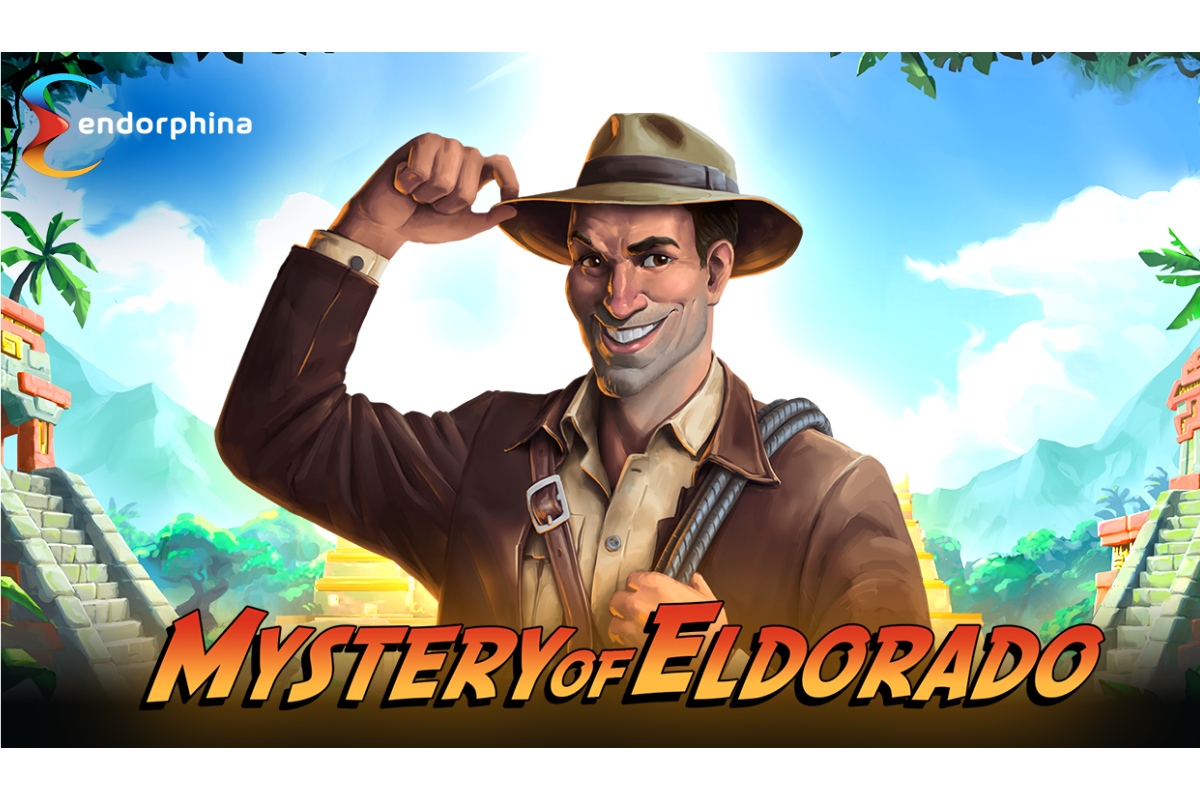 Reading Time:
2
minutes
We've all heard about Eldorado but do we often really dare to look for real treasures? Endorphina launched a slot that would make even the greatest sofa lover to get up and follow their dreams.
Just imagine: the main character of the game is not some fictional person but the real Sir Walter Raleigh. A reckless toughie, good-timer and hunter for real adventures. Who else could have fun with Queen Elizabeth, scrabbling notes for her on windows using real diamonds? This is the XVI century, after all!
In the Mystery of Eldorado, Sir Raleigh finally comes to his senses and arrives to America. He is inspired by the myth about infinite treasures in the land named El Dorado. Raleigh's ships checked out all the areas across the Amazon river but still didn't find any gold. The golden mines have been discovered 200 years later just near the place where Sir Raleigh unfortunately stopped. This can be recognised as the Temple in our game and it is the highest paying symbol of all. We do believe that our lucky Endorphina fans will be able to experience its true worth.
The Mystery of Eldorado is a fantastic 10-line and 5-reel online slot game inspired by the real hunt for the magical golden city which was said to be hidden deep in the lush South American rainforest. We do know that El Dorado exists and the player willing to risk the most will increase their chances of getting some real treasure.
Endorphina shot a colourful video for the launch of the game. In this video, unique and antique elevators (aka the paternoster) played the role of the live slots. Game characters and even symbols randomly appear in the slot. Thus, the typical modern house of mystical Prague expands our reality to a parallel world of the game while featuring a sense of true luck.
https://www.youtube.com/watch?v=dCmEFf1m-Yo&feature=youtu.be
Jan Urbanec, CEO of Endorphina, said: " As a kid, I was always fascinated by the story of Spanish "Conquistadors" – the explorers of the New World. So I was delighted when our development team came up with the concept of "Eldorado" that portrays one of the most iconic legends connected to these true adventurers, which actually inspired me to travel to the Amazon myself."
About Endorphina:
Endorphina, headquartered in Prague, Czech Republic, is a B2B software provider used by some of the most successful platforms and operators of the igaming industry. Their highly skilled specialists ensure success and a professional approach for their business partners. Endorphina succeeds at uniting the best online gaming experience and cutting-edge technology to create games that attract players with not only its beautiful design and authentic atmosphere, but also with the real thrill of gambling. Endorphina aims to always bring unique themes of the games to its players and that's why their games are loved by the players across the globe. The attention to detail, professional business approach and a personalized service makes Endorphina any winner's choice.
www.endorphina.com

Starting the year off strong with a new partnership!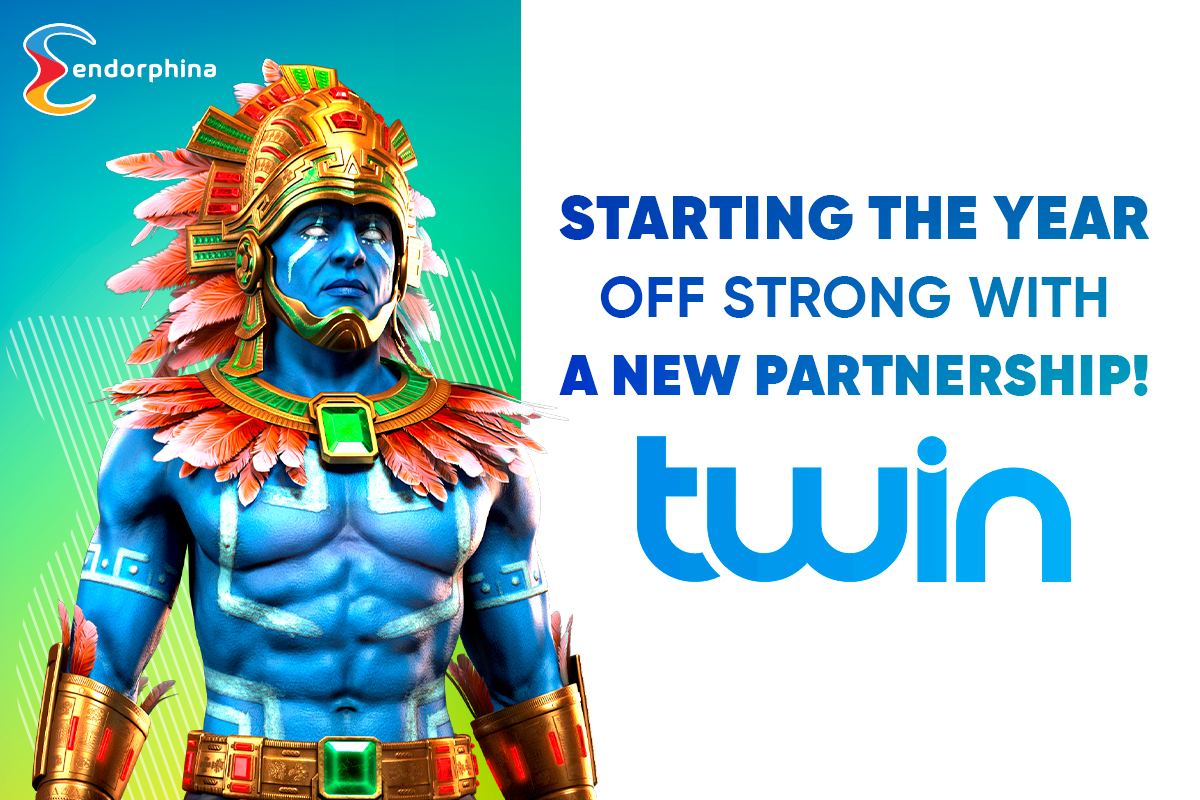 Reading Time:
< 1
minute
As Endorphina wraps up 2021, they've decided to end this year productively and to start the new year off right with one more partnership together with Twin Casino – a leading online casino gaming operator that presents hundreds of attractive slots and table games. This partnership will prove to be beneficial to both sides especially as it mutually starts 2022 off strong.
Zdenek Llosa, Endorphina's Senior Sales Manager, shares, "Every new partner-ship is very exciting for our team, but being able to reach an agreement with one of the hottest casinos in the industry brings us great pleasure. We are confident that our content including our latest hits such as our Hell Hot series and Royal Xmas will bring thrills and joy to their players around the world."
Dmitry Popovich, Twin's Casino Manager, also adds, "Endorphina has become very popular in the last few years and it's turning into a "must-have supplier". Our team at Twin is always looking to grow its library with quality and exciting games so partnering with Endorphina is the right move in order to achieve it. We are very pleased to bring their games on board and looking forward to having them live on our site."
Endorphina's 2021 wrap-up!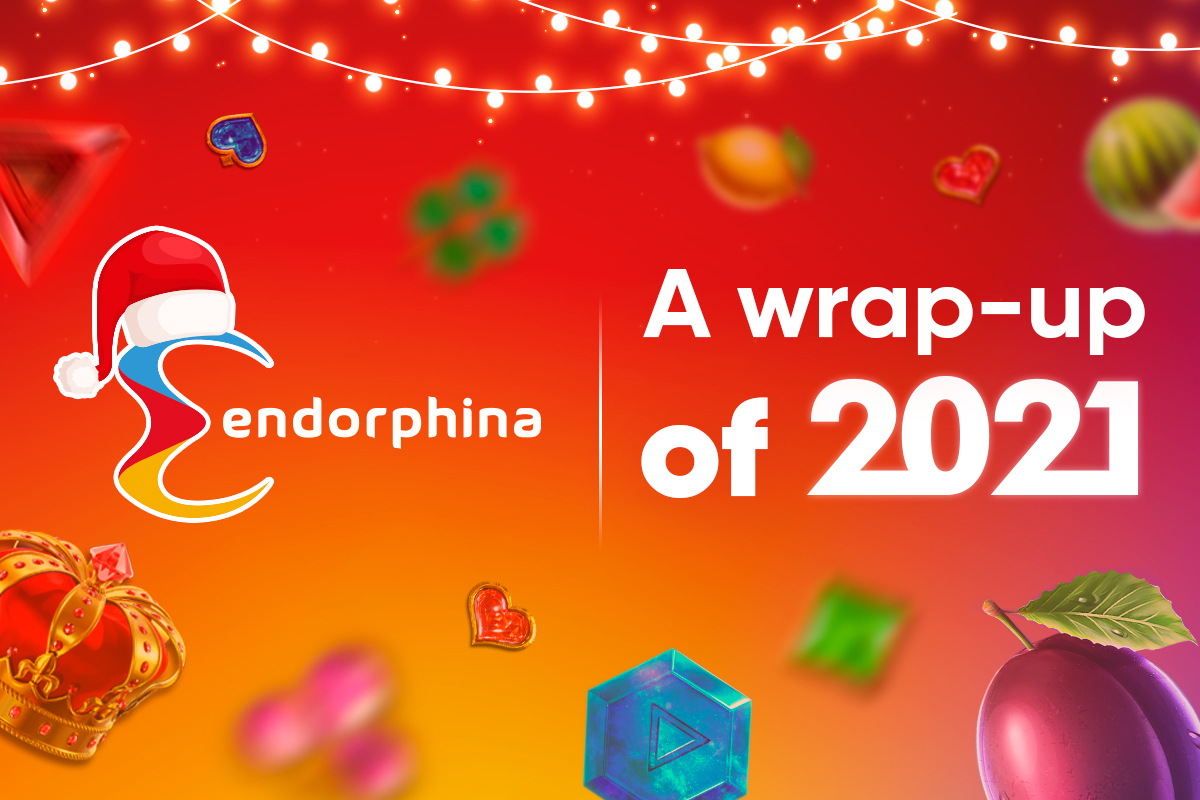 Reading Time:
2
minutes
Endorphina has had a great year in 2021. Take a look at their personal recap of what they've achieved as a company in the past year!
In 2021, Endorphina released 20 fascinating slot games, 2 more than they've previously released in 2020. We hear that Endorphina hopes to push this number even higher in 2022. With every game, Endorphina mentions that they are constantly thinking about their players to craft games that match with as many tastes and styles as possible. In addition to this, Endorphina tries to incorporate elements of surprise so that every slot game remains different and catchy. For example, their hit game Joker Stoker, which released in June, has shown some great growth indicators such as the total number of spins which keep on increasing!
Endorphina has also climbed up the ladder and shown its leadership in terms of partnerships. Endophina's games have been added to more than on 750+ online casinos worldwide while entering new markets. They plan to keep this initiative going strong in 2022 by continuing to grow and enter even more markets.
In 2021, Endorphina's professionals have participated in more than 20 interviews to various global media. We've heard that they are absolutely thrilled to be able to share their ideas, insights, and plans with the rest of the iGaming industry.
For Endorphina, it's clear that 2021 has been a massive success. Their hardworking team and striking games have also been acknowledged and appreciated by independent experts. For example, Endorphina has been shortlisted in prestigious awards such as SBC, Europe Gaming Awards, and Casinobeats. They were also hon-ored to win in the category of the best game developer in 2021 by UGW!
Jan Urbanec, CEO at Endorphina, shares, "It has been a grandiosely successful year. Massive growth is the most accurate description. We had high hopes for some of our releases, but what we saw exceeded expecta-tions. From this year releases, we now can say that there are three additional stable top performers in the En-dorphina portfolio, across all markets. We went live with some of the most successful operators in the industry, as well as with a large number very promising starting ones.
Our team grew and more specialists joined our ranks. We are proud that Endorphina is attracting the best people available on the market."
Are you ready to experience a Royal Xmass unlike ever before?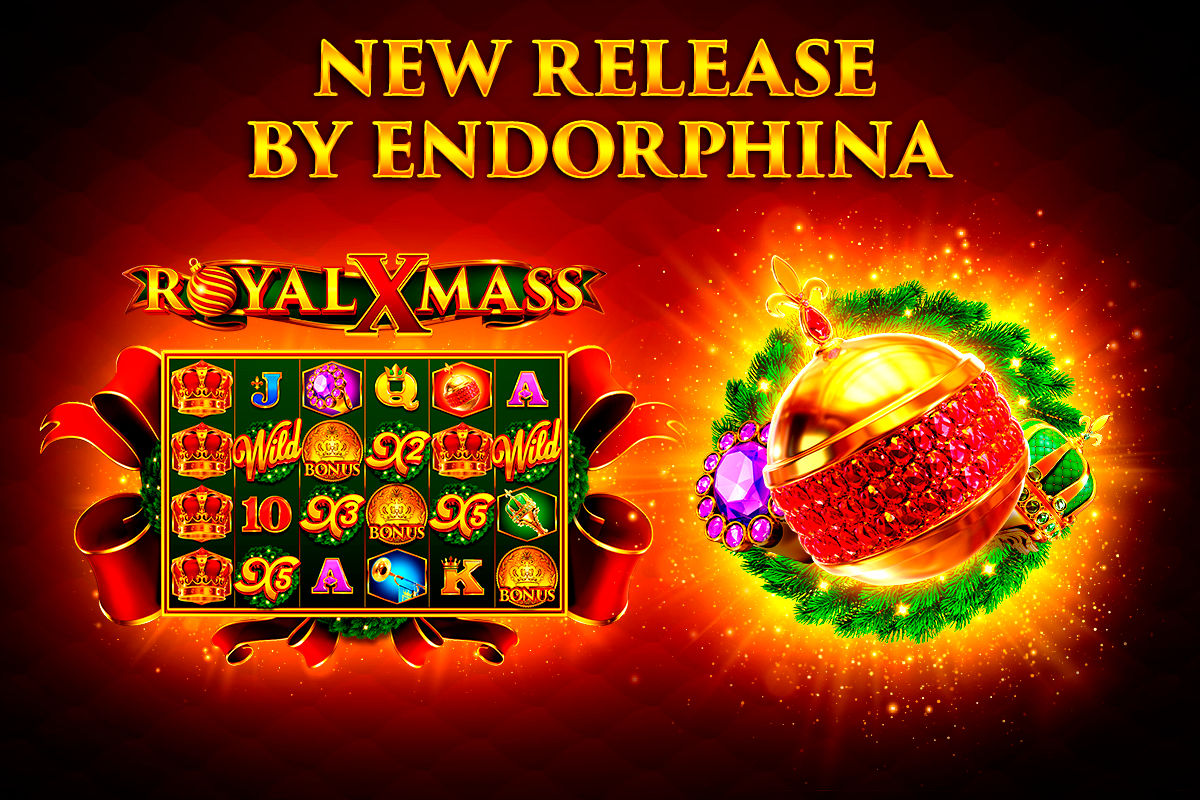 Reading Time:
2
minutes
Endorphina has decided to escalate the Christmas atmosphere to a whole new level with its brand new Royal Xmass slot. This lucky game is bringing you the magic right into your home for the holidays. You'll have premium luck on your side with Endorphina's little helper to score some of the biggest wins of the year. Are you ready for it? This slot is set to reward only the best, draped in exceptional and luxurious gold and red to make you feel like absolute royalty.
Kirill Miroshnichenko from Endorphina comments on the new release, "This holiday season, Endorphina is bringing something special and unique! I'm happy to announce our newest game Royal Xmass that comes with a very special gift inside – a multiplayer of 93750x. Check out the game in your favorite casinos!"
This Christmas slot is a real gift, and it has 6-reels 4-rows and 4096 fixed pay ways with the opportunity to win up to X93750! The Wild symbol, which is a Christmas wreath substitutes for all symbols, except for the Bonus and appears on reels 2, 3, 4, 5 and 6. Matching symbols, except scattered symbols, should be on any position on adjacent reels, starting from the leftmost reel. Only the longest way through symbols of a kind is paid. Every symbol of a kind per reel creates a separate way. Wins on different pay ways are added. Bonus symbols also count on any position on the reels. 3 or more Bonus symbols will trigger Free Games with the wild multipliers feature. Up to 100 Free Games might be triggered by the Bonus symbols depending on the number that appears on the reels. Bonus symbols are scattered symbols.
During the Free Games, the Wild symbols are endowed with an additional feature: they turn into multipliers X2, X3, or X5 which are applied when substituting in winning combinations and increase the win per combination. If winning combinations include several Wild multipliers, all of them are applied. You can increase the win per combination up to 3125 times! Free Games are played with the same bets and lines as the initial game and can be won again during the feature. The number of Bonus symbols appearing during the Free Game may result in a player winning up to 100 additional Free Games. In this case, 2 Bonus symbols will trigger 5 more Free Games, and 3 Bonus symbols will trigger 8 Free Games, and so on.
All prizes are for combinations of a kind. All prizes in the paytable are shown for the currently selected bet in money or credits depending on the currently selected mode. Players can double their winnings up to 10 times during the Classic Risk game! The Bonus Pop feature is also available in this game.
Are you ready to feel like absolute royalty this Christmas? Test your luck this holiday season!