Nolimit City game release – Pixies vs Pirates!
Reading Time:
2
minutes
Nolimit City debuts xWays® and xNudge® with Pixies vs Pirates
The Malta based software provider known for their popular and vibrate video slot games announce a first of its kind game that introduces two mechanics combined into one great experience thanks to their latest release, Pixies vs Pirates. The game has been launched globally across all worldwide partners following a successful timed-release on an industry leading operator.
Pixies vs Pirates showcases some stunning graphics that the studio has become well known for and introduces a vibrant and fun theme that's unlike any other slot out there. The game gives players a unique experience thanks to a combination of mechanics, namely xNudge® which is the signature nudging stacked wild that increases its multiplier with every nudge (up & down) and the new mechanic, xWays® which lands a xWay symbol on screen and can randomly award a symbol that may duplicate to increase the amount of ways won on the entire screen. With the two combined you can achieve an array of huge winning combinations. Land both mechanics on the same reel and witness a multiplier increase of up to x6!
A 729 fixed ways and 6×3 reel set game that offers an unlimited opportunity of win-way combinations. Win three scatter symbols or more and enter the bonus round that allows you to choose between team Pixies or team Pirates. Predict who wins and get the chance to retrigger an unlimited amount of freespins. Pixies vs Pirates offers an 11,000x win potential.
Per Lindheimer, Product Owner at Nolimit City, said: "Pixies vs Pirates is our first release with our new xWays feature mechanic, merged with the previous smash hit mechanic xNudge! The two together can create thrilling spins with huge potential! With stunning graphics, especially in mobile portrait mode, this game will keep you on your toes both in main game and the free spins mode!"
Pixies vs Pirates is available on all Nolimit City partners from September 3rd 2019.
Online Casino and Sportsbook BETZEST™ goes live with leading payment provider Interac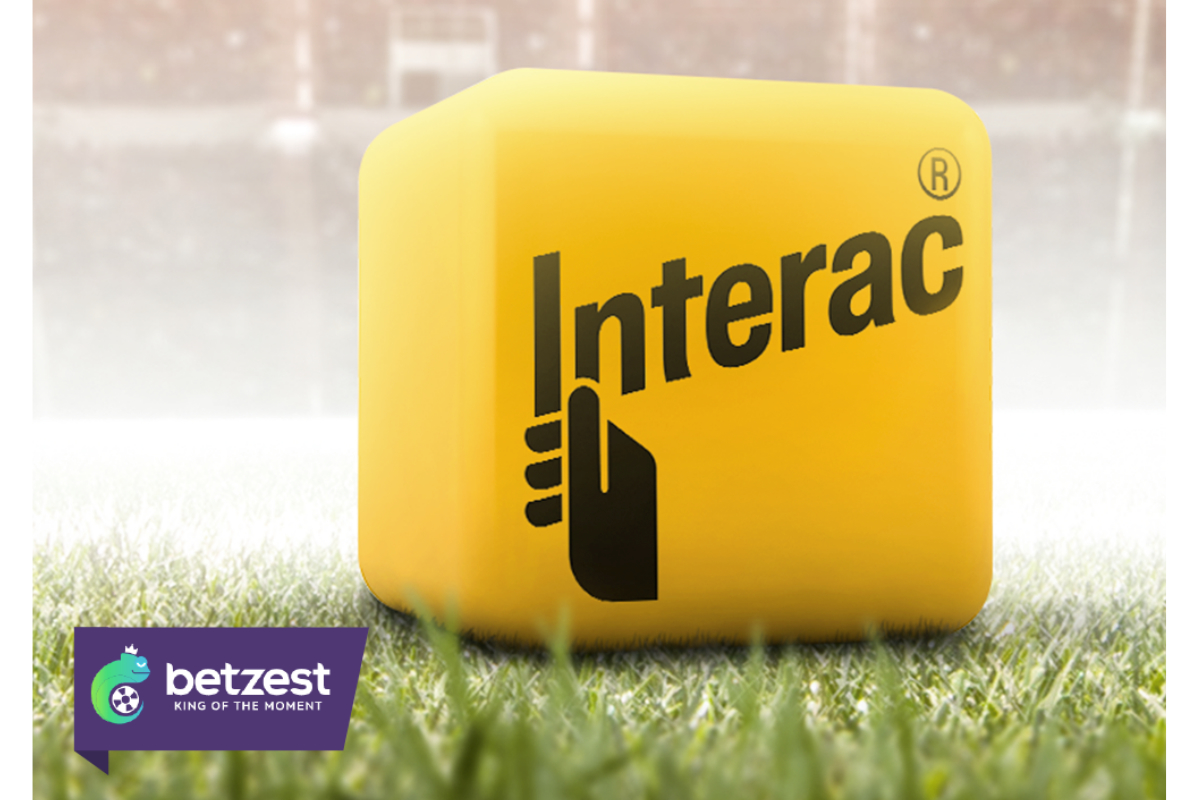 Reading Time:
2
minutes
Online Casino and Sportsbook  Betzest™ announced a new partnership with leading payment provider Interac offering instant, safe transactions for online iGaming industry In Canada.
Interac is already available on Betzest cashier for both deposits and the withdrawal of winnings, offering real-time payments for Canadian players.
Online sports betting and Casino Betzest continues increasing its operations since its launch in July 2018. Betzest is quickly becoming one of world's leading online gambling company offering best sports betting and casino games.
Marius Filip, Founder/CMO at Betzest, said:  We are very excited to conclude another new partnership with leading payment method Interac™. We are always looking to improve the Betzest™ product for our players and this innovative & secure payment provider will play a vital part in helping Betzest™ to facilitate transactions in Canadian market. A big thank you to our Betzest team for this great achievement and to Interac Team for their constant support during the process. We've had a tremendously pro-active start to 2020 with a remarkable collection of world-class payment and casino providers on the way. I'm certain the best is yet to come."
About Betzest
Betzest is your leading premier Online Sportsbook and Casino operator run by a team of experienced i-gaming experts.
Due to its unique product and marketing proposition, Betzest is rapidly establishing itself as one of the most trustworthy and reliable gaming company.
Betzest is offering unrivalled sports betting and casino games experience now under reputable MGA license. The company operations continue to expand in variety of markets and online gambling verticals such as Live Betting, Live Casino, E-sports and Virtual Sports.  Betzest boasts its robust and multi-functional online sports betting & Casino operating on SportingTech platform. Today Betzest has more than 65 employees across four offices all committed to delivering amazing player experiences on each of their verticals, partnering with top gaming providers.
adesso modernises LOTTO Thüringen's internet presence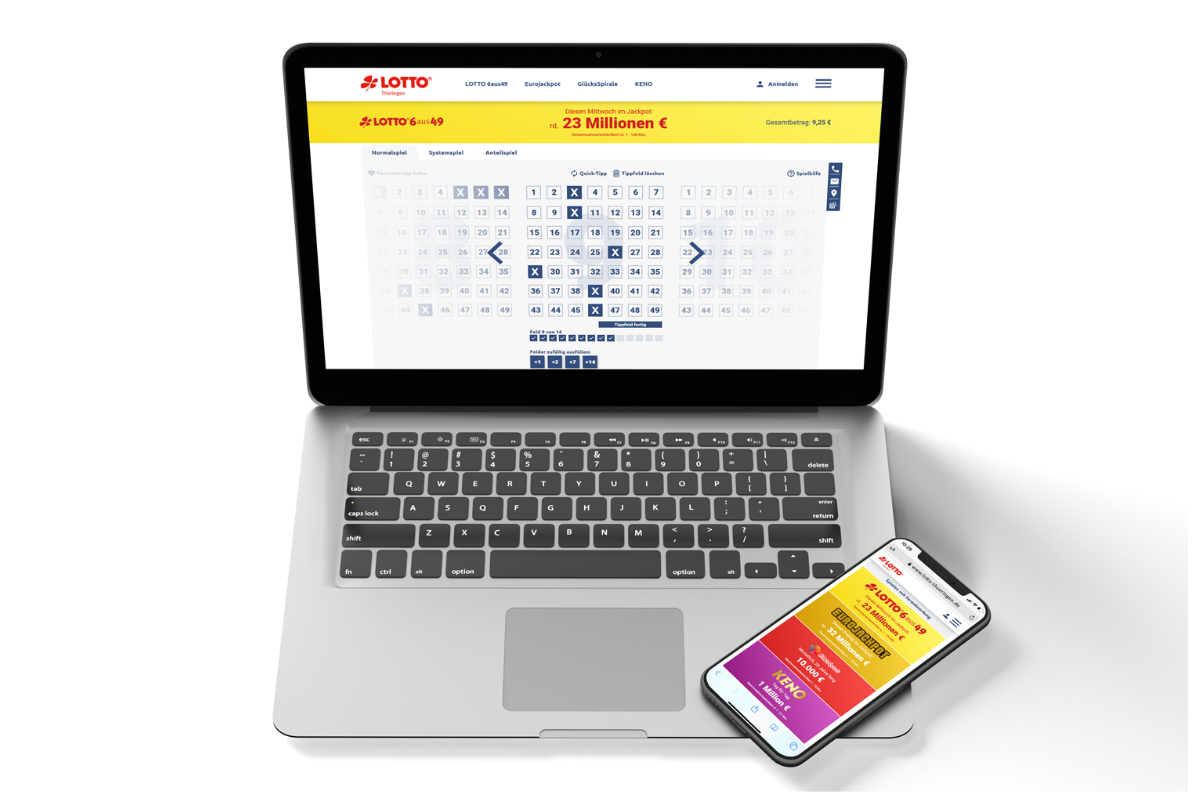 Reading Time:
2
minutes
LOTTO Thüringen presents its new web portal www.lotto-thueringen.de
Portal relaunch with holistic support from adesso
Secure, future-proof investment in state-of-the-art web technology
Today LOTTO Thüringen launched its new modern internet presence. The website for Thüringen's state lottery was again designed and implemented by IT service provider adesso. Following the development of its online presence in 2012, the relaunch is the second major portal design contract the company has awarded to the lottery solutions experts at adesso.
LOTTO Thüringen's fresh new website reflects shifts in the industry – changes in players' behaviour, expanded target groups and new technologies – which led to a need for modernisation. Behind the new web interface, which lottery players can visit at www.lotto-thueringen.de, lies IT service-provider adesso's 20 years of lottery and technology expertise. In a one-and-a-half year development project, the company redesigned the portal from the ground up using the latest technology. From the creative concept, developed in a series of customer workshops, to technical execution and implementation, quality assurance and the operational go-live – adesso offered holistic support throughout the portal project and will have ongoing responsibility for maintenance. The IT service-provider was able to integrate the portal into LOTTO Thüringen's existing central lottery system, which was essential for a coherent system environment.
www.lotto-thueringen.de: Portal architecture with potential for further development
Up-to-the-minute technical features, developed using the Spring Web MVC framework, will allow the website architecture to evolve, so that it can adapt and expand to meet new requirements at a manageable cost. The new site's user-friendly, responsive design allows the offering to be used optimally from all mobile devices. Marc Lorek, Head of the Lottery Line of Business at adesso, describes the task faced by his development team: "This relaunch project for LOTTO Thüringen allowed us to use the full range of our specialist knowledge. The result is a modern, user-friendly website with a clear customer focus. Our expertise with the latest technology has also allowed us to ensure that the solution is a secure, future-proof investment."
Knowledge of industry-specific business processes pays dividends
Jochen Staschewski, Managing Director of LOTTO Thüringen, approved the operational go-live of the new website today. He is pleased about its fresh new look: "From today our lottery players will have a completely new experience of our gaming services. From online ticket submission to information about wins, our customers will enjoy a pleasant experience with an accessible website that also offers a high level of security for all processes. It's all thanks to our cooperation with the experts from adesso, whose detailed understanding of lottery processes, built up through years of experience, allows them to offer us full IT support."
As a partner to the state lottery operators, adesso is a member of the European Lotteries and the World Lottery Association.
A new report from the casino guide Casino.se: How the new gaming law has affected the Swedish gaming industry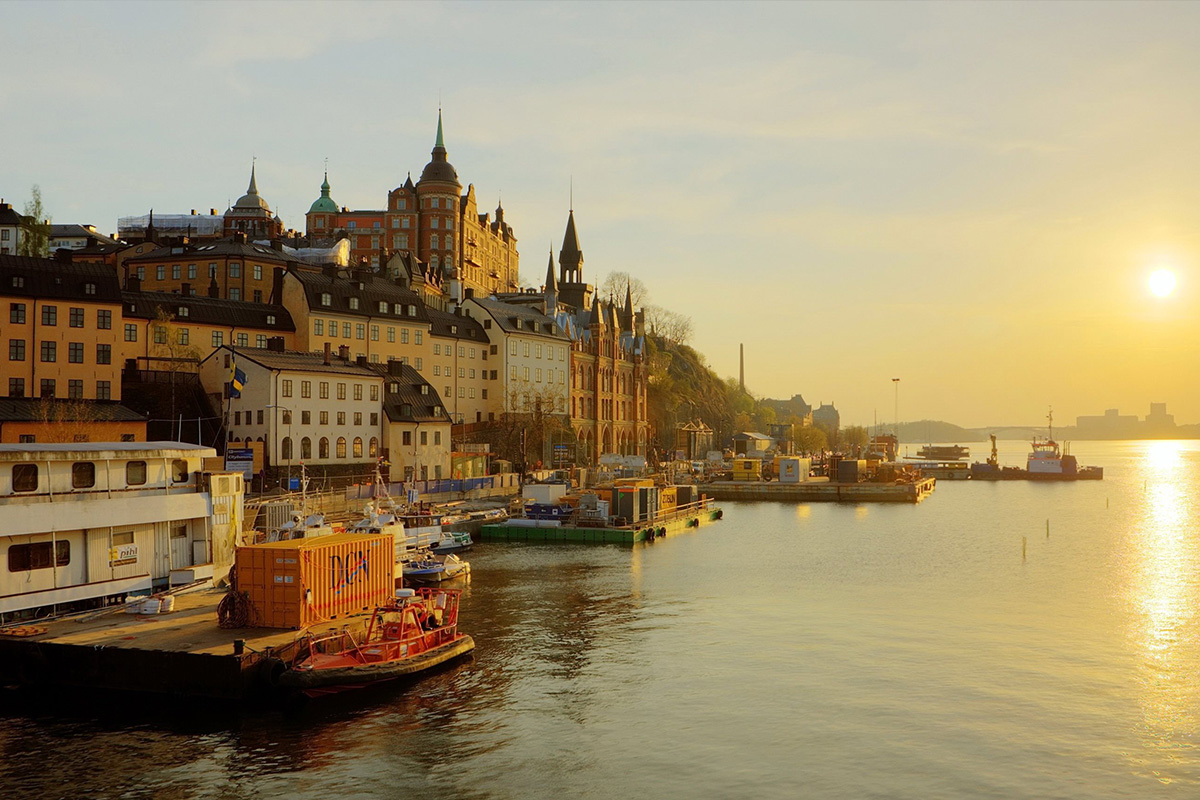 Reading Time:
3
minutes
A new report from the casino guide Casino.se highlights how the Swedish gaming industry has been affected since January 2019, when the government introduced a licensing market for gambling. The report reveals, among other things, that about 50,000 Swedes have used the self-shutdown service spelpaus.se, as well as a dramatic reduction in visitor traffic to the Swedish licensed companies. In addition, criticism is directed at the government's recent legislative proposals with additional gaming regulations, which, according to the report, risk driving players to unregulated international gambling sites.
Casino.se, Sweden's leading casino guide, today presents a new report on how the new gambling law from January 2019 has affected the Swedish gaming market and its players. The report, prepared by Casino.se together with the owner company XLMedia, highlights, among other things, changes in consumers' gaming patterns, government revenues and expenses, as well as the growth of the private industry players, which are today part of Sweden's regulated gaming market. The report also analyzes the future of the industry, as well as the risks associated with the government's recent legislative proposals on lower maximum limits for deposits and bonuses, with the primary aim of countering gambling abuse during the corona crisis.
The new gambling law
The new Gaming Act from January 1, 2019, meant that Sweden was granted a licensing market for gambling, with the aim of excluding all the actors that are non-licensed and don't pay tax in Sweden. According to Spelinspektionen, 98 companies today have active gaming licenses, where of as many as 71 are online. Among other things, the law requires that the companies on their site, clearly offer players three main opportunities to limit their gambling, in the form of the measures spelpaus.se, game limits and self-testing. The companies that do not comply with the rules risk, among other things, having their license revoked for up to two years.
Of the three measures mentioned above, spelpaus.se, which enables self-suspension from virtually all gambling in Sweden, has meant the most important change. In March 2020, according to the Gaming Inspection, nearly 50,000 Swedes had registered on spelpaus.se, of which 76 percent were men and 24 percent were women.
The economic development of the gaming industry
During the third quarter of 2019, the new gaming law had a noticeably negative effect on the Swedish gaming market as a whole. The total return for online gaming operators with Swedish licenses was SEK 3.35 billion, according to statistics from the Gaming Inspectorate, which was a decrease of SEK 120 million compared to the second quarter and SEK 70 million compared to the first quarter of the same year. 2019 was a relatively weak year for the gaming industry, with a total turnover of SEK 24.79 billion, which was only a modest increase from the previous year.
Reduced visitor traffic
New statistics from Casino.se and Google Trends reveal that several of the Swedish licensed gaming companies had significantly less visitor traffic to their sites in 2019 than in previous years. All in all, however, the Swedish licensed companies have so far been mostly satisfied with the development since the new law came into force.
"By having a regulated market, long-term sustainability and industry profits are secured. It benefits both consumers and operators," says Stuart Simms, CEO of XLMedia, which runs Casino.se.
New bill risks driving players towards the unregulated gaming market
However, a cloud of concern has flared up now in May. It concerns the government's new bill to introduce a maximum deposit limit of SEK 5,000 a week and a bonus ceiling of SEK 100 to limit gambling, especially during the corona crisis when many are sitting at home. The proposal has generated a massive protest storm from leading industry players, which has been noted in both international and Swedish press. One of the detractors is Gustaf Hoffstedt, Secretary General of the Industry Association for Online Games (BOS), who believes that these new regulations would counteract its purpose and harm the Swedish gaming industry.
"I react with surprise and consternation. All of these regulations, which may have honest ambitions to strengthen consumer protection, drive players away from the licensed market, "Hoffstedt said in the report.
To read the full report, please click here.