Evoplay Entertainment fires up latest slot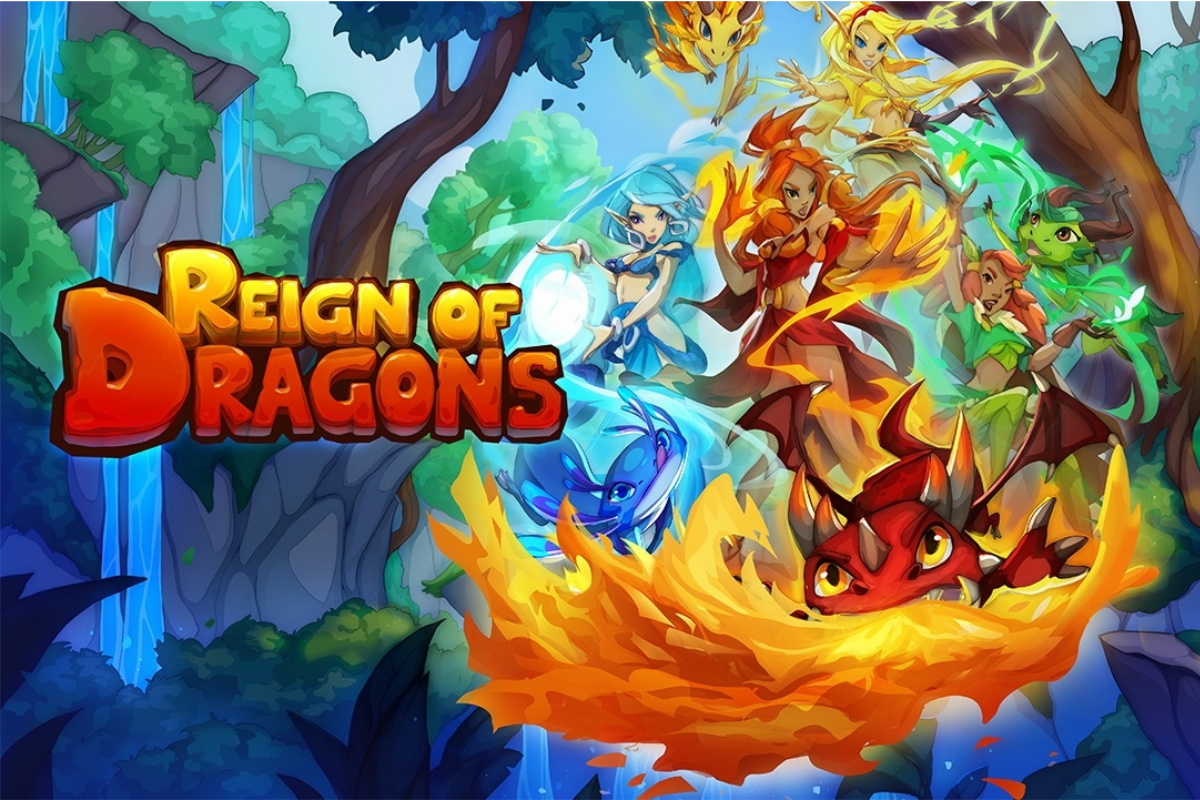 Reading Time:
< 1
minute
Reign of Dragons set to take players on a magical journey
Evoplay Entertainment, the innovative game provider, has announced the launch of its latest red-hot slot, Reign of Dragons.
Designed to be truly HTML5 mobile-perfect for handheld gaming, Reign of Dragons takes players into an enchanting universe of dragons and their masters – four charming ladies, each representing an element: fire, air, water and earth.
Totalling 5-reels and 20-paylines, Reign of Dragons is designed with player's intuitional behaviour in mind. As seamless as it is enchanting, the slot's big wins are triggered when the earth's elements combine, unleashing the true power of the Reign of Dragon's gameplay.
Commenting on its latest addition to its already award-winning portfolio, Alex Levchenko, CEO of Evoplay Entertainment said: 
"We're delighted to be launching our most magical story yet! An enchanting soundtrack combined with our latest in graphics create an atmosphere of total immersion, so lean back, relax and enjoy the story play out on-screen while spinning to your heart's content."
The latest in Evoplay Entertainment's focus this year on creating slots provide for an immersive experience with a story behind it, Reign of Dragons plays host to a raft technical features including flat UI, HD graphics, high performance and intuitive swipe UX.
Despite only being founded in 2017, Evoplay Entertainment's portfolio already includes a portfolio that includes some of the industry's most cutting-edge slots and games.
With a development focus on responding to a new generation of players' demands for more immersive, innovative gameplay, it is the first development studio to have developed two full HD and VR in-browser slots, as well as winning multiple awards and honours for its pioneering gaming experience.
Wazdan celebrates success at this year's CasinoBeats Summit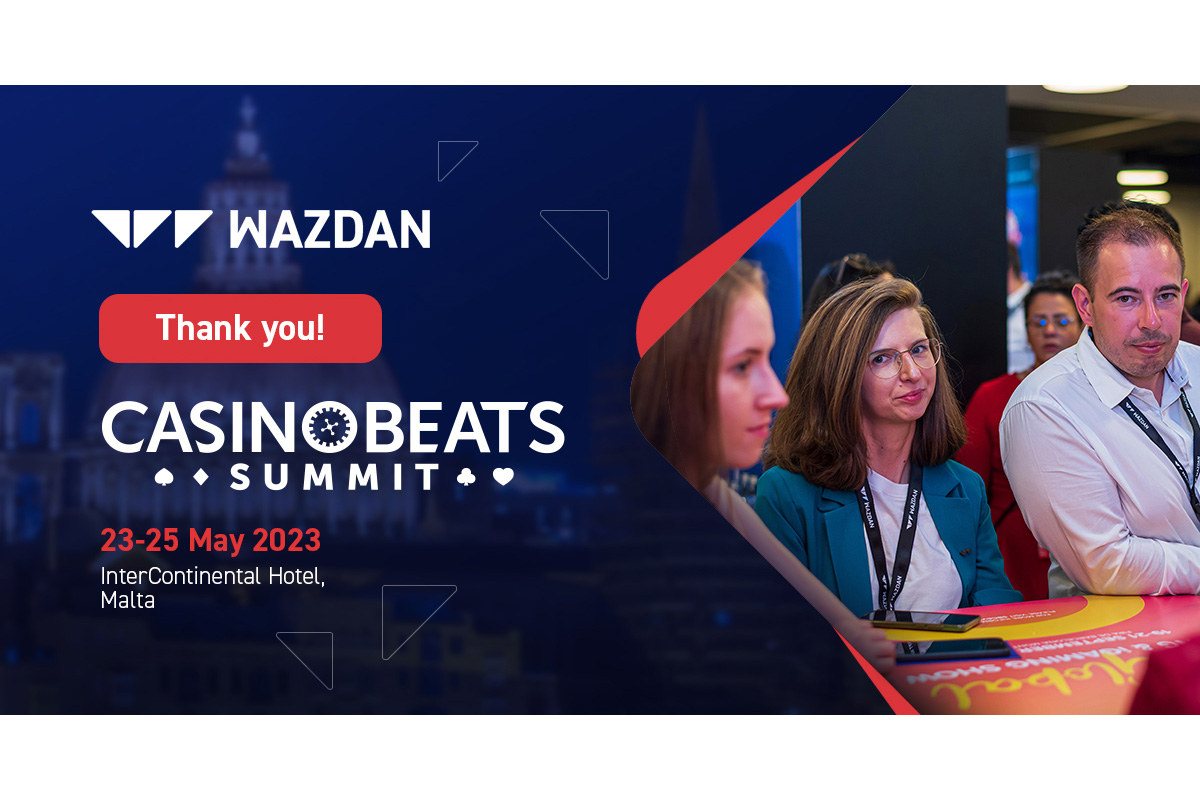 Reading Time:
< 1
minute
Wazdan, the innovative games provider, has returned after celebrating a year of success and growth at this year's CasinoBeats Summit.
Taking place between the 23rd and 25th May, over 3,000 of the industry's most prominent leaders, creators and experts headed to Malta's InterContinental Hotel for the fifth edition of the renowned event.
The CasinoBeats Summit allows providers to showcase their latest games and technologies, with expert-led panels and networking events also providing business and education opportunities.
Wazdan's Account Management and Marketing teams were in attendance, sponsoring the CasinoBeats Boat Trip on the summit's first day with many people from the industry coming to relax, connect and have fun.
The slots supplier was also one of the sponsors of the CasinoBeats Game Developer Awards, in which it was shortlisted in four categories: Game Mechanic of the Year 2023, Game Feature of the Year 2023, Slot of the Year 2023, and Game Innovation Spotlight Award and Wazdan ended the event winning the award in the Game Feature of the Year 2023 category.
Commenting on the event, Magdalena Wojdyla, Head of Account Management for Europe at Wazdan said: "Wazdan always has a fantastic time attending the CasinoBeats Summit, and this year was no exception! We embrace being able to connect with other professionals and learn from them, whilst also looking ahead to the future.
"We thoroughly enjoyed the Summit this year and want to thank CasinoBeats for how well the entire event was organised – we hope to return to Malta next year for three more days of fun!"
Bollywood stake in Indian Esports; actor Tiger Shroff invests in Revenant Esports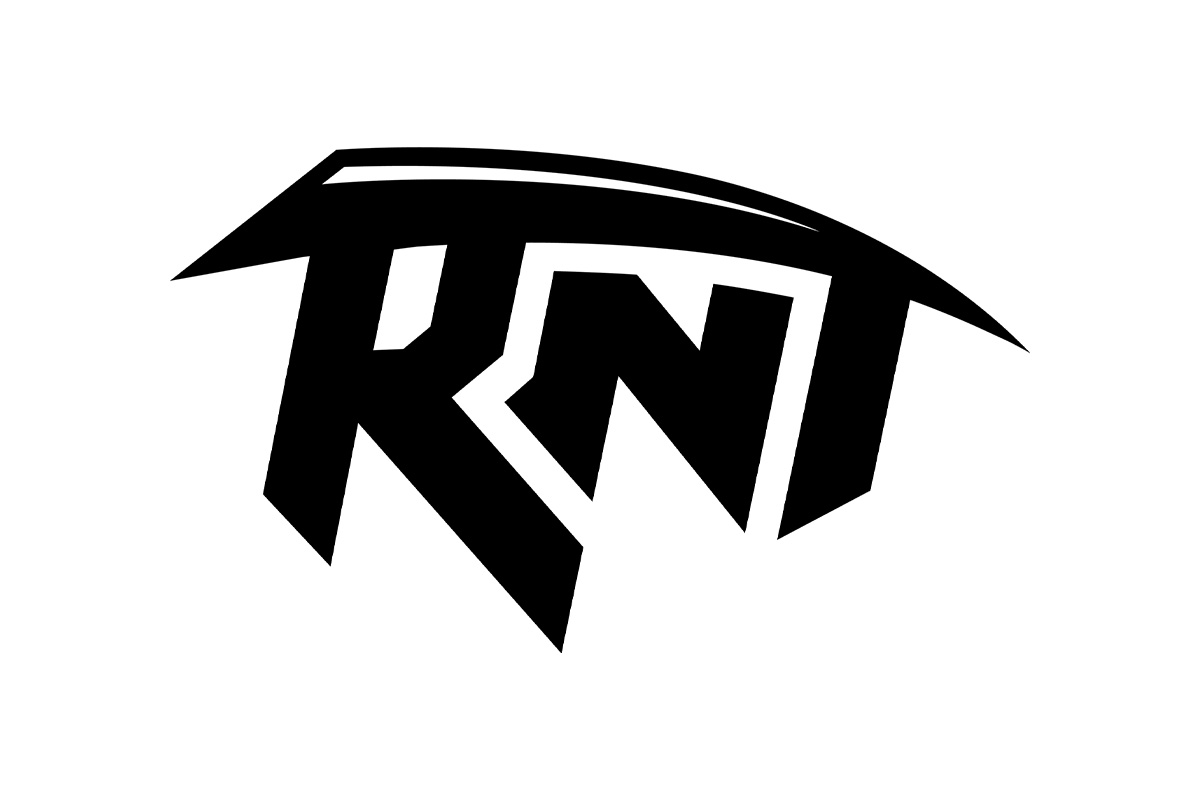 Reading Time:
3
minutes
The youngest action superstar, Tiger Shroff ensured Bollywood's foray into the Indian Esports industry with his decision to invest an undisclosed amount in Revenant Esports, one of India's fastest-growing esports teams. The decision was announced in a joint press release on Monday.
This strategic investment comes as a huge boost to Revenant Esports who now plans to utilize the latest funding to bolster their Esports rosters, content creators, and bootcamp infrastructure as well as invigorate their ambition of cementing Revenant Esports' name as the finest Esports organization in India and expanding its footprint globally.
"We are delighted to welcome Tiger Shroff to the Revenant Esports family. Everyone is well aware of his fondness for gaming and connects with the millennial and Gen Z audience. In Revenant he has the perfect platform to be more actively involved with the Indian gaming community. The entertainment industry starting to set foot in the world of gaming is massively beneficial to the industry as it helps spread awareness about its potential and importance among the not-so-informed Indian population. Tiger's massive fanbase and his zeal for gaming will accelerate our vision of creating an enriching and engaging ecosystem for our organization as well as for the Esports community as a whole," said Rohit Jagasia, CEO and Founder of Revenant Esports.
First-gen entrepreneur, Rohit initially started with a single-game roster in BGMI for Revenant Esports in 2021 which has now grown many folds with the organization presently having multiple content creators and multi-game rosters that not only compete in innumerable major Esports tournaments but also win laurels for the country.
Tiger Shroff shares a great passion for fitness, games, and MMA and is also an avid Esports enthusiast had made his passion for gaming known by engaging in various gaming activities in the past. The young superstar's decision has initiated the coming together of the two most powerful genres in cinema and esports-a cocktail of which has all the ingredients to be the most successful brand alliances.
Speaking on what this association means to him, Tiger Shroff said, "Revenant Esports is one of the biggest names of the Esports landscape in India and I am delighted to be a part of it. They have achieved commendable success in such a short span and with the gaming and Esports revolution taking the country by storm I am confident that Rohit's and my passion, knowledge, and vision will help us to achieve remarkable success and experience. Being an ardent gamer myself and having followed the industry closely, I also hope to use this association as a launchpad to more meaningful growth in the sector."
Revenant Esports boasts of being home to some of the country's best Esports talents as well as the leading content creators. The organization has proved its mettle on the regional and international stage by triumphing in multiple international tournaments such as the BGMI: Master Series(Star Sports) Valorant: Valorant Challengers League South Asia, Pokemon Unite: Asia Champions League 2023, Brawl Stars: ESL Masters Japan, Apex Legends: ALGS Split 2 playoffs, and CODM: World Championship 2021.
In recent times, they have brought on-board three of the most watched content creators in the Indian Gaming scene which are Emperor Plays, Bitty and Ayush is live and plans to add more valuable creators in the upcoming months.
Last year, their Pokemon Unite roster became the very first Indian team to represent the country at the Pokemon Unite World Championships in London.
As per the recently launched FICCI-EY report "Windows of Opportunity", the number of Esports players across all competitive level games in India increased from 600,000 in 2021 to 1 million in 2022, and it is expected to reach 2.5 million in 2023. The number of brands investing in Esports in India grew from 72 in 2021 to 80 in 2022, and it is estimated to reach 100 in 2023.
Revenant had recently onboarded high-profile brand associations with global brands like AMD, PUMA, CORSAIR and CYBEART. This investment from a key Bollywood icon further proves how the entertainment industry can leverage the Indian Esports industry with its limitless potential.
Hipther's Autumn Flagship Event Rebranded to GamingTECH CEE – Don't Miss the Early Bird Offer!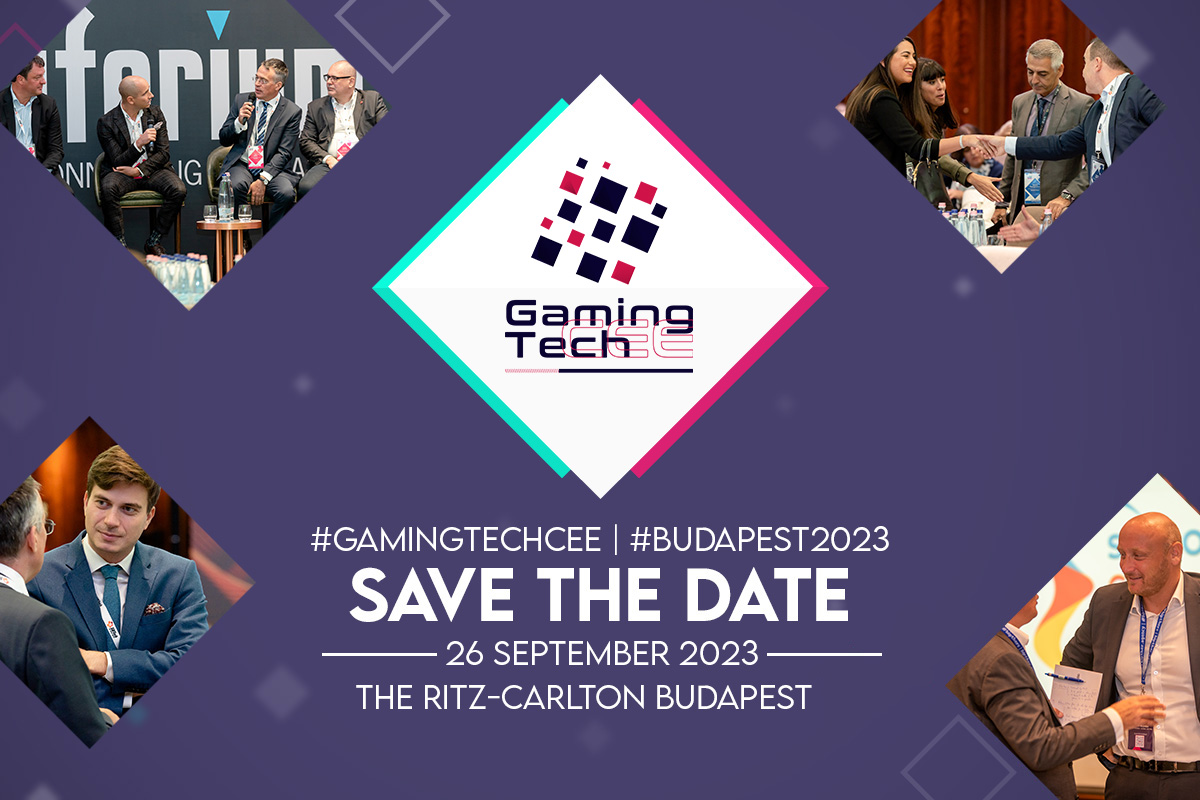 Reading Time:
2
minutes
The #hipthers are thrilled to announce the biggest edition and rebranding of Hipther Agency's renowned flagship event for the Central and Eastern European region: the CEEGC Budapest gets a fresh makeover and becomes the GamingTECH CEE Summit Budapest!
The hugely successful event series in Budapest has cemented the hipthers' leadership in the region of Central and Eastern Europe, embraced by the iGaming and Tech industry professionals locally and beyond.
GamingTECH CEE, formerly known as CEEGC, has a 7-year tradition of being the leading event in the Central and Eastern European region during Autumn. The conference brings together key players in the gaming industry, providing a wealth of valuable information and opportunities for quality networking. Furthermore, the GamingTECH Awards recognize and celebrate the most innovative and successful companies in the region.
GamingTECH CEE 2023 will take place on 26 September at the Ritz-Carlton, Budapest, while the hipthers will be offering Early Registration and Welcome Drinks on the 25th, to help participants break the ice, connect with new and old friends, and relax before the knowledge-packed conference.
The final Conference Agenda is to be announced, with the current draft promising insights about the future of Gaming in the Central and Eastern Europe, Compliance Challenges and Opportunities, Responsible Gaming, Blockchain, AI and Machine Learning, as well as Networking Sessions and the Evening Social Gathering to close the event in style and togetherness!
Zoltan Tuendik, Co-Founder and Head of Business of Hipther, stated about the upcoming event: "We are embracing the boundless possibilities of the future and the transformative power of technology in the gambling industry. Through the rebranding of CEEGC Budapest to GamingTECH CEE Summit Budapest, we herald a new era of excitement, innovation, and limitless potential. Join us this September in Budapest to explore the frontiers of gaming technology, as we pave the way for a future that will revolutionize the way we play, engage, and win".
GamingTECH CEE 2023 Registration is Now Open!
→ Don't Miss the Early Bird Rates & Stay Tuned for the Combo Pass that is coming soon!