With The Kickoff Of Football Season, Pennsylvania's Sportsbooks Generate $109 Million Handle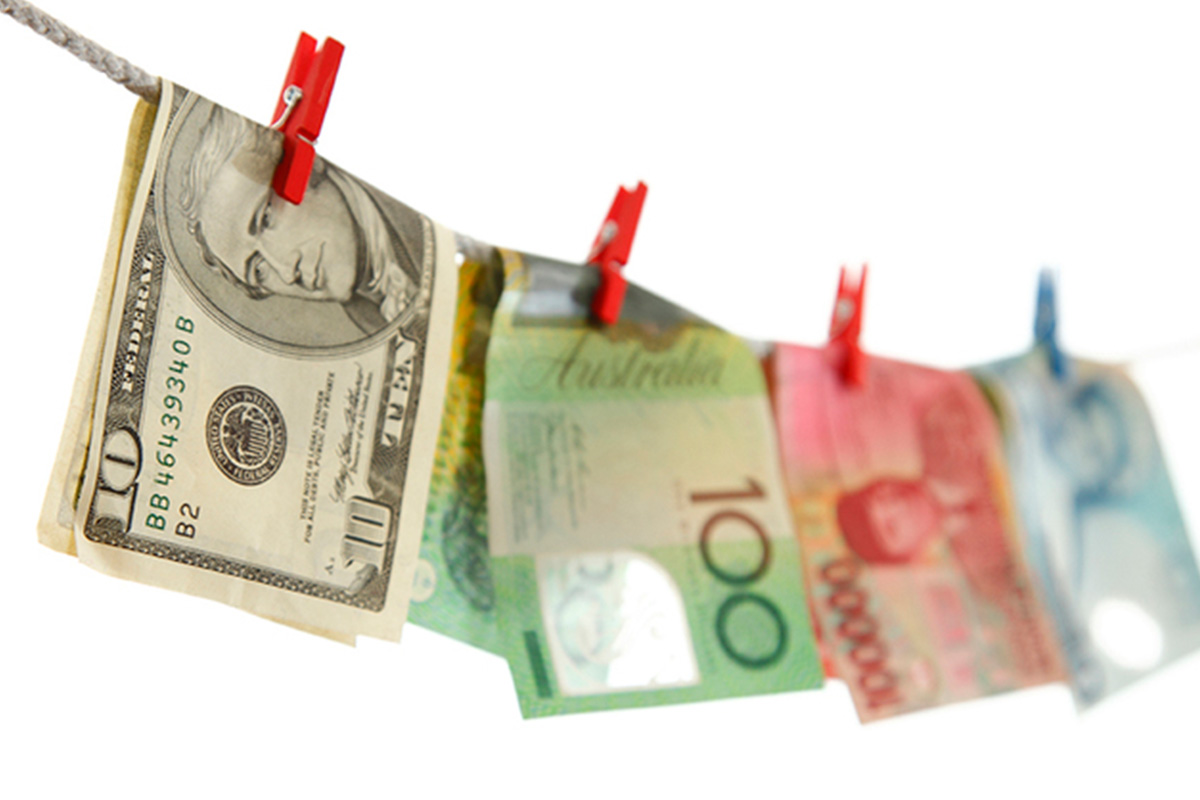 Reading Time:
3
minutes
Pennsylvania bettors jumped at their first chance to legally bet on football, pushing the state's online and retail sportsbooks to new heights. In all, Pennsylvania sportsbooks attracted a record $109 million in bets in August, offering a first glimpse into the power of football betting, according to PlayPennsylvania.com analysts.
"Sports bettors almost universally bet on football, so it is no surprise that even with just one full week of college football games and NFL futures to bet on, that Pennsylvania would experience a significant uptick," said Jessica Welman, sports betting analyst for PlayPennsylvania.com. "But with the NFL season now underway and more sportsbooks online, August's successes are just a precursor to much bigger things ahead."
According to official data released on Monday, the handle from online and retail sportsbooks was up 84% from the previous record of $59.3 million set in July. Combined, online and retail bets yielded $9.9 million in revenue in August, up from $5.1 million in revenue in July. August's "win" injected $2.1 million into state and local government coffers.
The four online sportsbooks that operated in Pennsylvania in August grabbed an increasing share of the total sports betting market. Online bets increased from $39 million in July to $83.2 million in August, representing 76% of the state's total handle, up from 65.7% in July. By comparison, about 85% of sports bets in New Jersey are made online.
"Online betting in Pennsylvania will continue to increase its share of the state's handle to a level on par with New Jersey," Welman said. "To that point, the early-September launch of Fox Bet — the first major sports media-branded betting site in any state — is an interesting development that should gain bettors' attention. And other online sportsbooks are planning on launching this fall.
The growth of FanDuel Sportsbook at Valley Forge Casino, which enjoyed its first full month of operation in August, is another key reason why the future of online sports betting is bright. FanDuel — a brand that dominates both the retail and online markets in New Jersey — attracted $35.3 million in online bets in August, yielding $2.9 million in revenue and overtaking SugarHouse Casino as the market leader. SugarHouse generated $25 million in online bets, up from $22.2 million in July. That generated $1.7 million in revenue for SugarHouse.
SugarHouse and FanDuel were followed in the online market by:
Rivers ($16.9 million online handle, up from $9.9 million in July; $1 million online revenue, up from $773,642)
Parx Casino ($6 million online handle, up from $3.6 million; $620,573 revenue, up from $333,070)
SugarHouse took the retail market lead in August, accepting $5.4 million bets, up from $4.3 million in July. That yielded $816,768 in revenue. SugarHouse was followed by:
Parx ($5 million handle, up from $3.6 million; $722,945 revenue, up from $414,730)
Rivers ($4.9 million handle, up from $4.4 million in July; $631,012 revenue, up from $384,576)
Valley Forge Casino ($2.5 million handle, up from $1.8 million; $175,330 revenue, up from $168,146)
Hollywood Casino at Penn National Race Course ($2.1 million handle, up from $1.8 million; $309,171 revenue, up from $196,188)
South Philadelphia Race and Sportsbook ($2 million handle, up from $1.9 million; $337,680 revenue, up from $150,074)
Harrah's Philadelphia ($1.9 million handle, up from $1.7 million; $251,296 revenue, up from $186,574)
Presque Isle ($1.2 million handle, up from $162,781; $282,384 revenue, up/ from $45,469)
Oaks Race and Sportsbook ($942,856 handle, up from $789,502; $48,230 revenue, down from $110,553)
"Even if FanDuel's ascension is all but inevitable, its first full month in the online market was impressive," Dustin Gouker, lead analyst for PlayPennsylvania.com. "To take over the market lead so quickly shows the strength of the FanDuel brand. However, competition for market supremacy should remain fierce."
Online casinos post strong first full month
SugarHouse, Parx and Penn National casinos enjoyed their first full month of online casino games in August, and generated $3.4 million in gross revenue on $111.8 million in wagers. That is up from $812,306 in July revenue and $49.2 million in bets. The revenue injected $985,155 into state coffers.
Sugarhouse led the way with $1.6 million in revenue on $40.9 million in bets, followed by Parx ($1.1 revenue, $53.1 million wagers), and Penn National ($684,452 revenue, $17.8 million in wagers). But as strong as August was, many more online casinos are in the works this fall, according to PlayPennsylvania.com analysts.
"It will take a few more months before we get a clear picture of Pennsylvania's online gambling market, but the early returns are positive," Gouker said. "This market should grow dramatically before the end of the year, working with online sportsbooks to grow exponentially in the coming months."
For more information on the revenue generated by Pennsylvania sports betting, visit www.playpennsylvania.com/sports-betting/revenue.
About the PlayUSA.com Network:
The PlayUSA.com Network is a leading source for news, analysis, and research related to the market for regulated online gaming in the United States. With a presence in over a dozen states, PlayUSA.com and its state-focused branches (including PlayNJ.com and PlayPennsylvania.com) produce daily original reporting, publish in-depth research, and offer player advocacy tools related to the advancement of safe, licensed, and legal online gaming options for consumers. Based in Las Vegas, the PlayUSA Network is independently owned and operated, with no affiliations to any casino — commercial, tribal, online, or otherwise.
IGT PlaySports Bank and PlaySports Pod Make World Debut at G2E 2019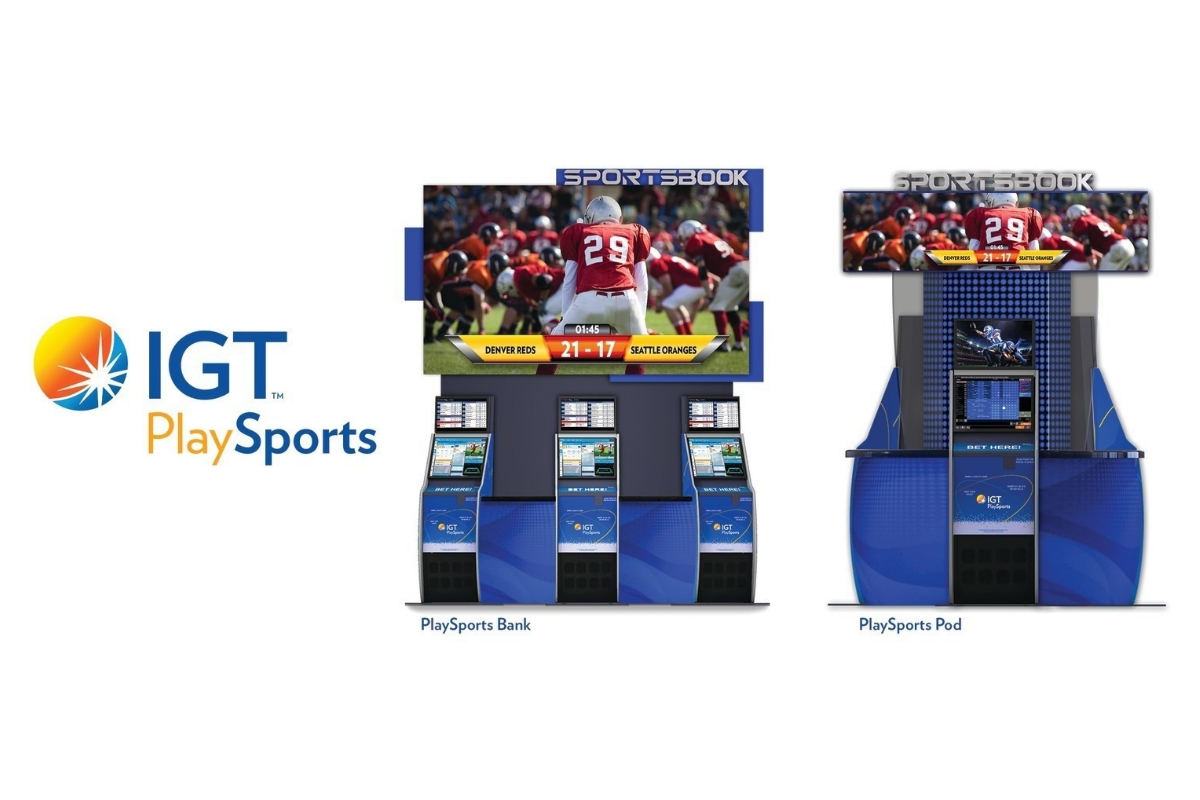 Reading Time:
2
minutes
New sports betting hardware gives operators added flexibility for how and where they offer sports betting
International Game Technology PLC announced today that the Company will debut its latest sports betting solutions, the IGT PlaySports Bank and PlaySports Pod, at the Global Gaming Expo ("G2E") this week in Las Vegas.
The PlaySports Bank and PlaySports Pod feature three intuitive, self-service betting kiosks and are topped with high-definition multi-media displays that can showcase a range of content including live sporting events, betting odds, lines, game day feeds and more. The PlaySports Bank is designed to go against a wall, while the PlaySports Pod can be deployed in a standalone setting.
"IGT PlaySports Bank and PlaySports Pod are designed to expand sports betting beyond the sportsbook. They provide our customers with creativity and control in designing their sports betting offerings while improving the player experience and reducing operating costs," said Enrico Drago, IGT PlayDigital Senior Vice President. "We are excited to add the PlaySports Bank and PlaySports Pod to our market-leading PlaySports portfolio, as they offer a compelling way for our customers to benefit from new sports betting market opportunities."
IGT PlaySports is currently powering sports betting in ten U.S. states. The Company will showcase the full capabilities of its PlaySports solution and sports wagering peripherals in booth 3659 at G2E. To learn why winners choose IGT PlaySports visit IGT.com.
About IGT:
IGT (NYSE:IGT) is the global leader in gaming. We enable players to experience their favorite games across all channels and regulated segments, from Gaming Machines and Lotteries to Digital and Social Gaming. Leveraging a wealth of premium content, substantial investment in innovation, in-depth customer intelligence, operational expertise and leading-edge technology, our gaming solutions anticipate the demands of consumers wherever they decide to play. We have a well-established local presence and relationships with governments and regulators in more than 100 countries around the world, and create value by adhering to the highest standards of service, integrity, and responsibility. IGT has over 12,000 employees. For more information, please visit www.igt.com.
The trademarks and/or service marks used herein are either trademarks or registered trademarks of IGT, its affiliates or its licensors.
SOURCE IGT
Playtech to showcase full suite of omni-channel solutions at G2E 2019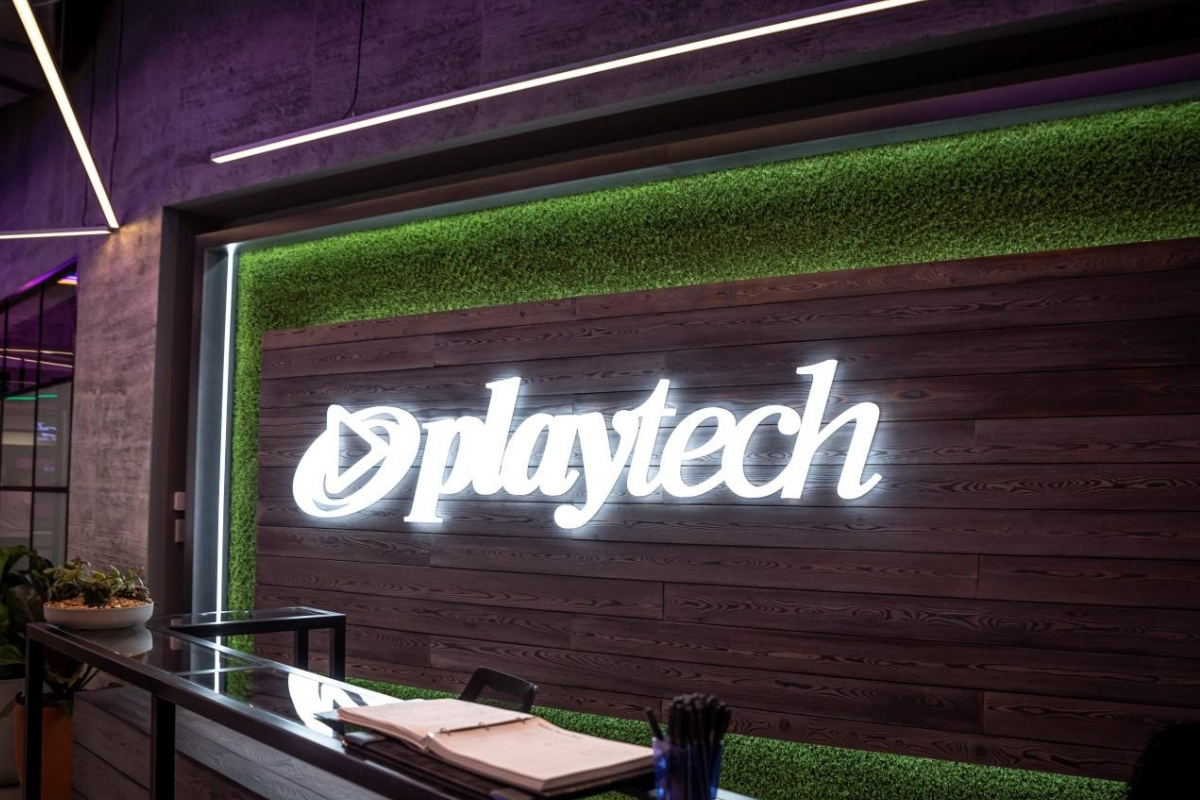 Reading Time:
2
minutes
Global leader opens first US office to replicate worldwide success in U.S. regulated markets
Playtech, the global leader in gambling technology, is set to demonstrate its truly omni-channel suite of integrated, innovative gaming and betting solutions, known in the industry as Playtech ONE, at this week's Global Gaming Expo 2019 in Las Vegas.
Playtech ONE delivers the end customer a real time, seamless experience across retail and online and across any product vertical, including Playtech's industry leading Casino, Live Casino and Sports Betting offerings.
Playtech ONE is underpinned by Playtech's proprietary IMS platform, offering data driven marketing tools and player retention and engagement – including industry leading Responsible Gambling features to ensure a safer entertainment driven customer experience. Playtech offers U.S. licensees everything they need to deliver a seamless player experience anywhere, at any time and on any device through a single account and wallet.
With $1 billion traded globally on sports each month via Playtech's retail and online sportsbook products, the supplier is helping U.S. operators develop powerful customer-facing products with digital and mobile software proven to generate incremental revenues.
Totaling a 60,000-strong kiosk distribution representing one in three of every bets placed in European venues, including Ladbrokes in the UK, OPAP in Greece, and Codere in Spain, the Playtech team will be on hand to demonstrate its comprehensive range of omni-channel technology, content and responsible gaming tools.
Coinciding with its opening of a NY-based HQ, Playtech's full range of on-property sports betting products will take centre stage at G2E. Including kiosks, space-saving compact terminals, and over the counter tellers, the company is set to showcase its latest state-of-the-art features, including its new Flexi-Bonus Engine, which uses sophisticated rule-based promotional campaigns for maximum flexibility. Debuting alongside will be the company's Operator Trading Tools, which allow all operators to adjust and skew odds, as well as add prop bets at the click of a button.
Playtech ONE will also make its first Las Vegas appearance, encompassing Live Casino and Casino. With its latest Live Roulette set to feature heavily, this highly immersive experience brings visuals, sound and dealer presentation together to deliver an engaging combination of visual appeal and innovative gameplay.
With nine distinct global studios now developing content under the Playtech umbrella, the world's leading supplier is able to deliver bespoke titles in record time and under budget across a wide range of territories, as well as offering an unrivalled selection of games to suit a range of demands via its Open Platform.
Visitors can meet the Playtech team at booth 5323 to experience its complete range of fully integrated omni-channel sports betting and gaming products.
Table Trac to showcase DataTrac at the G2E Las Vegas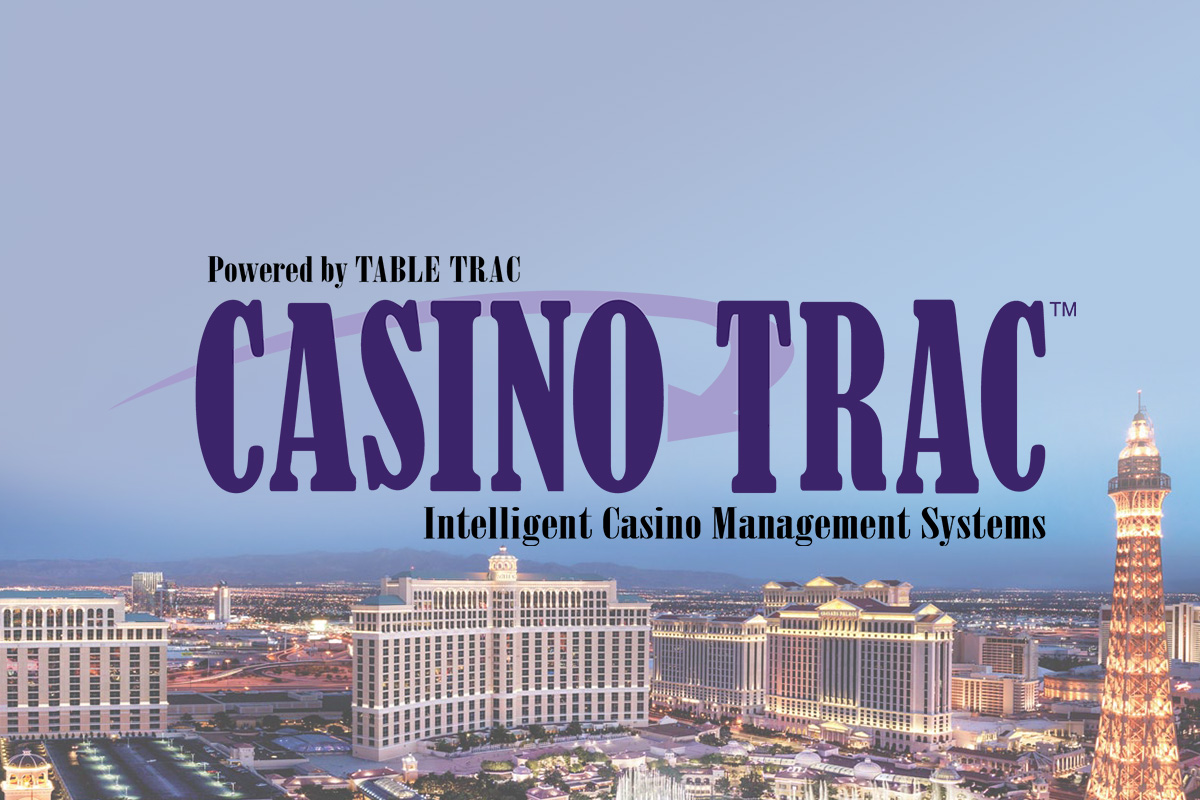 Reading Time:
1
minute
Table Trac, Inc. announces that it will be showcasing the newest addition to CasinoTrac Casino management System, DataTrac at the upcoming Global Gaming Expo (G2E) conference October 15 – 17, 2019 at the Sands Expo in Las Vegas.
DataTrac provides valuable in-depth insight to the performance of the slot floor, pit, and player performance, in addition to measuring the success of current promotional strategies. DataTrac incorporates easy to read visualizations and dashboards and empowers users to get the most out of their data.
Keeping a properties information safe and secure is our top priority and DataTrac does just that! Enjoy peace of mind knowing that all your data stays on your property with no need for third party vendors or cloud services. DataTrac is fully integrated into the CasinoTrac Casino Management software, giving users the information they need to make decisions in real time.
For more information on DataTrac and CasinoTrac CMS, visit us at Booth 1636.
About Table Trac, Inc.
Founded in 1995, Table Trac, Inc. designs, develops and sells casino information and management systems. The company has systems installed with over 90 operators, representing more than 150 sites, in North, South, and Central America, as well as the Caribbean. More information is available at http://www.tabletrac.com/.
SOURCE: Table Trac, Inc.