Future of iGaming industry: What CEO of Gamingtec was talking about at CasinoBeats Summit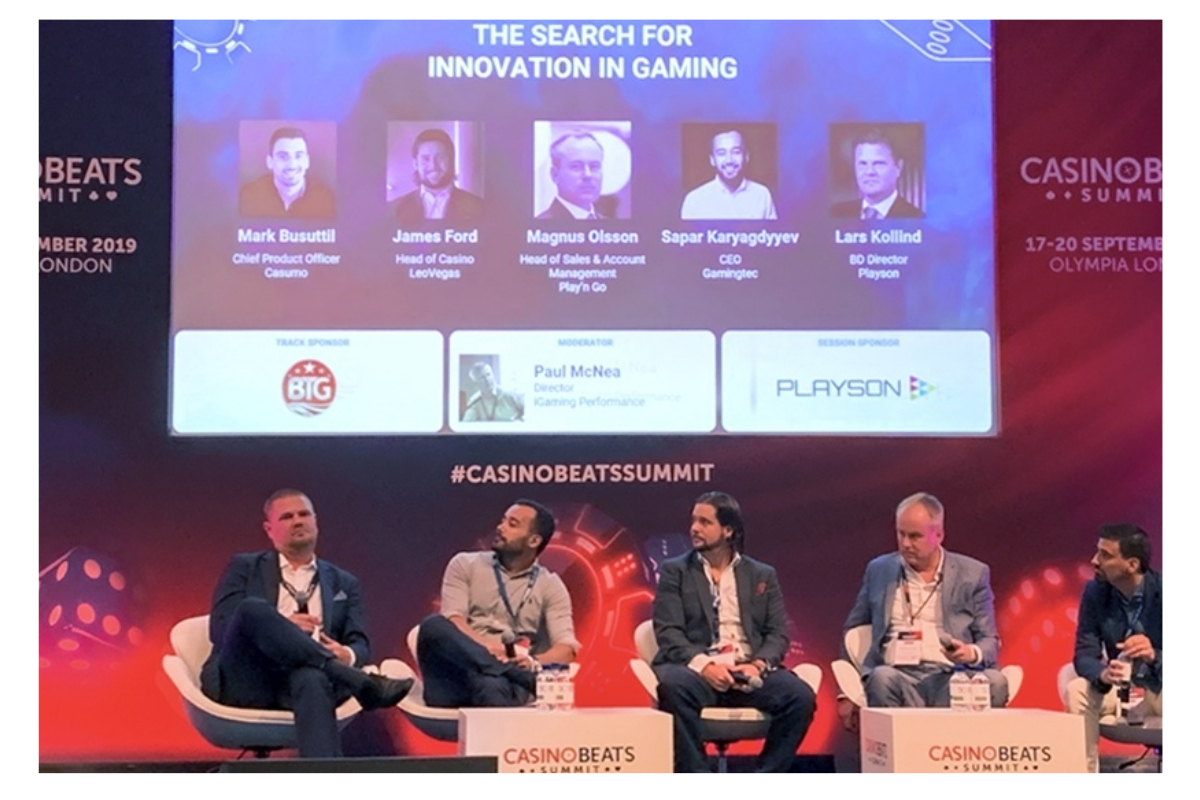 Reading Time:
2
minutes
Sapar Karyagdyyev, CEO of Gamingtec, took part in a panel discussion "The Search for Innovation in Gaming". He made a report about the prerequisites for innovation and the changes the iGaming industry faced over the last few years.
The panel discussion took place at CasinoBeats Summit on September 18. Sapar Karyagdyyev discussed the topic together with representatives of Casumo, LeoVegas, Playson, and Play'n Go. The speakers talked about the possibilities for startups to enter the iGaming market.
According to Sapar, there are a few necessary components that should be taken into account such as the ease of entry for disruptors, the appeal of the industry to outsiders, and the regulation.
"I think, iGaming is still a pretty much very closed industry with little information known to the outside world. Increasing the awareness will eventually lead to other e-commerce companies entering the industry in one form or another," – said the speaker. According to Karyagdyyev's presentation, the industry is dominated by "big boys" with very few new good companies making headways. The trend for consolidation, pushed by the rising cost of business and regulation, is making this situation even worse. In other words, Karyagdyyev believes that the industry is heading strongly towards some kind of perfect oligopoly where each market is dominated by a handful of incumbent companies.
Sapar Karyagdyyev referred to a problem that most operators offer 95% similar products and services. That is why the game content is pretty similar and operators have to be more creative to engage customers. "Looking for cooperation with game developers, we appreciate companies producing valuable and original content. A month ago, we signed an agreement with Spinomenal, a responsible and fast-growing content provider, and added more than 120 HTML5 games available on desktop and mobile devices to our gaming platform," – added CEO of Gamingtec.
Among the developments that will impact innovations in iGaming industry, Sapar Karyagdyyev listed faster internet, bigger and better phones. "One notable thing I've noticed was a video on Linkedin showing a slot game being played in Tesla. With auto-pilot on and with permissions in place…could be interesting, couldn`t it?" – he finished the speech.
Veriff Appoints Hubert Behaghel as VP of Engineering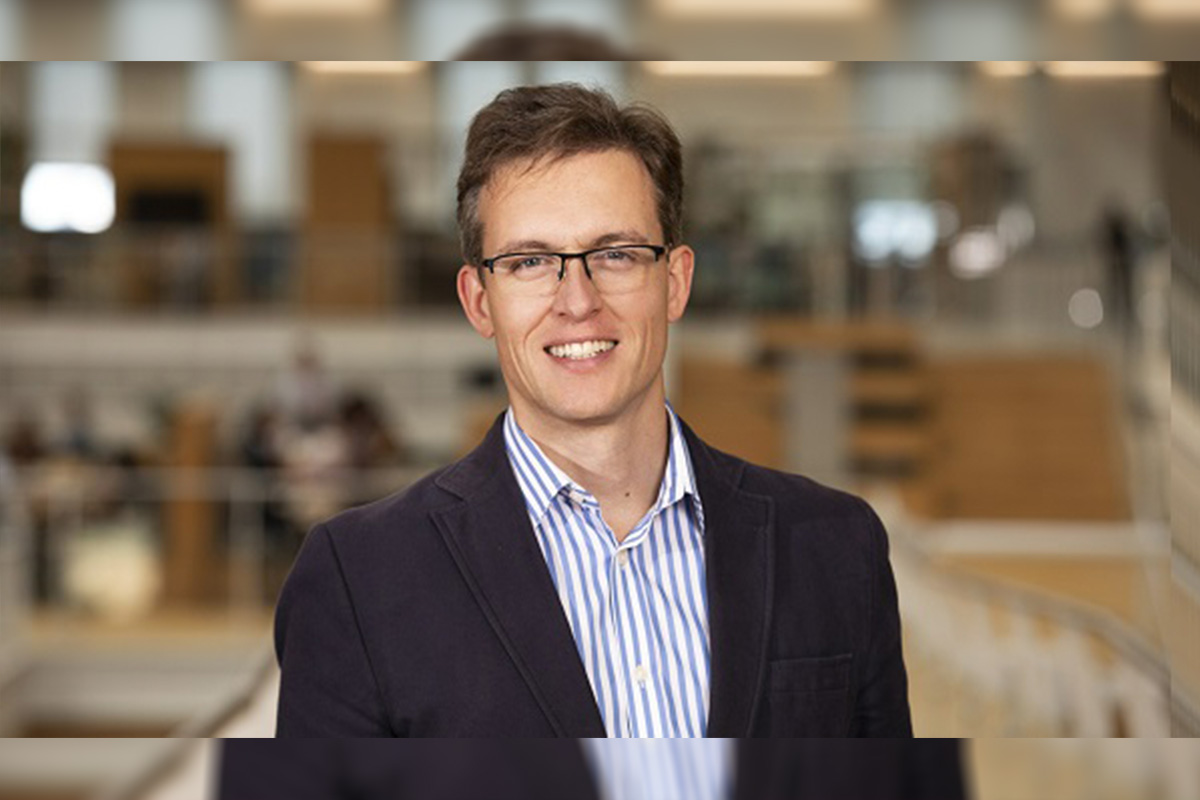 Reading Time:
2
minutes
Veriff, a global identity verification provider, has appointed Hubert Behaghel as its Vice President of Engineering.
As the latest addition to Veriff's leadership team, Behaghel will spearhead the company's engineering strategy to elevate its competitive expertise through industrialisation and scalability, and will also streamline the engineering team's efforts. Hubert Behaghel is based in Veriff's Barcelona office in Spain.
Prior to joining Veriff, Behaghel was Typeform's first-ever VP of Engineering, where he oversaw a streamlined expansion of the company's engineering team, grew its global presence and introduced a range of new functions while reducing expenses. Under his leadership, Typeform's infrastructure became GDPR-compliant, multi-regional, and he opened the company's Latin American engineering hub.
"The identity crisis online has reached a breaking point. That's where Veriff comes in. I have been convinced since early on that I would be able to learn from Veriff's team while also bringing my own expertise. It's important to me as I want to help the Veriff Engineering community find its voice, both internally and externally," said Behaghel.
Behaghel brings to Veriff nearly two decades of experience with industry titans such as Amazon, Marks and Spencer and Sky, where he led significant expansion in their respective engineering divisions while introducing new initiatives and refining existing ones. At Sky, as the company's Head of Technology, Behaghel more than tripled the engineering team's size, scaled the Discovery platform by tens of millions of global users and helped launch NBCU's Peacock streaming service. Hubert Behaghel holds a Master of Science degree from IMT Atlantique in France.
"As the global need for identity verification increases day by day, Hubert's proven skill set with scaling engineering capabilities will be invaluable to Veriff's continued growth. We're very excited to welcome him aboard, and to witness his impact on product delivery," Janer Gorohhov, CPO and co-founder of Veriff, said.
Stanleybet Announces Rebranding, New Nuances for the Historic Gaming Brand in Europe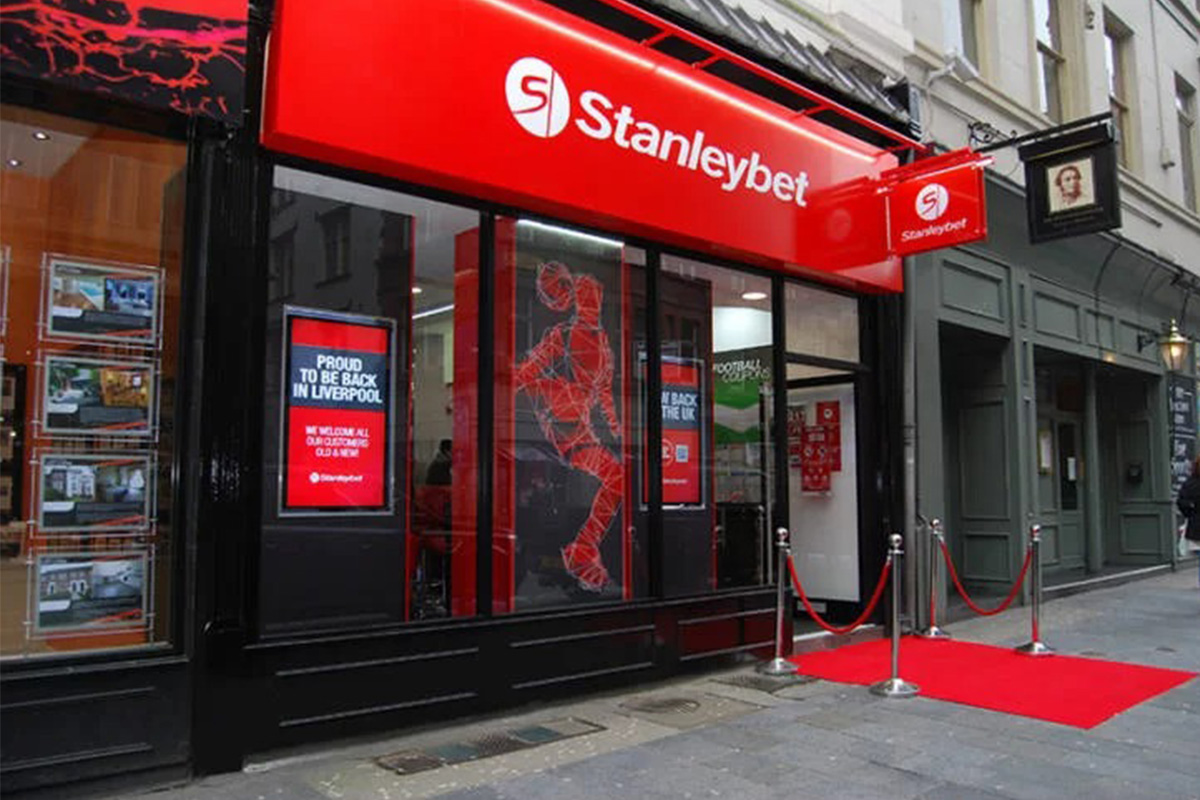 Reading Time:
2
minutes
After 65 years since its establishment, the Stanleybet Group has implemented a restyling of the existing brand, opening to the temporary inclusion of new colours, to honour historical events. A decision that maintains the group's ideals, while giving the brand dynamism and adaptability.
The Stanleybet Group, after 65 years of history, announces the restyling for the entire range of brands associated with the Group. The business started out as a bookmaker in 1958, and over the years it evolved in a consolidated group, currently also active in the creation and development of virtual games and gaming platforms. By relaunching its brand, Stanleybet is now looking to the future of the global market, where the Group has always played a lead role, while balancing tradition and innovation, with enthusiasm and dynamism.
Giovanni Garrisi, CEO of the Group, said: "Since we first considered the rebranding, the goal has been to continue to embody the Group's core values – Strength, Dynamism and Balance – while responding to the changes in the industry and, more generally, to new styles and trends used to convey a message."
Ivan Fantasia, Head of Brand, Marketing & Communications for the Stanleybet Group, said: "My team and I evaluated various options, ranging from more cautious choices to more audacious ones. We ultimately decided to carefully restyle the brand that was already in use, with a final outcome that less accustomed eyes might not even detect initially. The token will stand in for the actual change. The diagonal 'cut' that divides the token symbolises the balance between tradition and innovation. The slope of that cut has now been set at 18 degrees, along with the slope of the Stanleybet trademark letters. In addition to redefining visual equilibrium, the number 18° also has significant symbolic resonance, both in terms of the gambling's age restriction and the positive connotations it has in other numerologies, such as strength, luck, and prosperity. Additionally, the colour of the small section of the token – and with it, occasionally, also the background of the logo itself – will adopt a theme or different colours on our social media channels, which will be dedicated to the celebration of an event of historic significance, whether it be sporting, cultural, or customary."
Sportradar Wins Major Bid for ATP Rights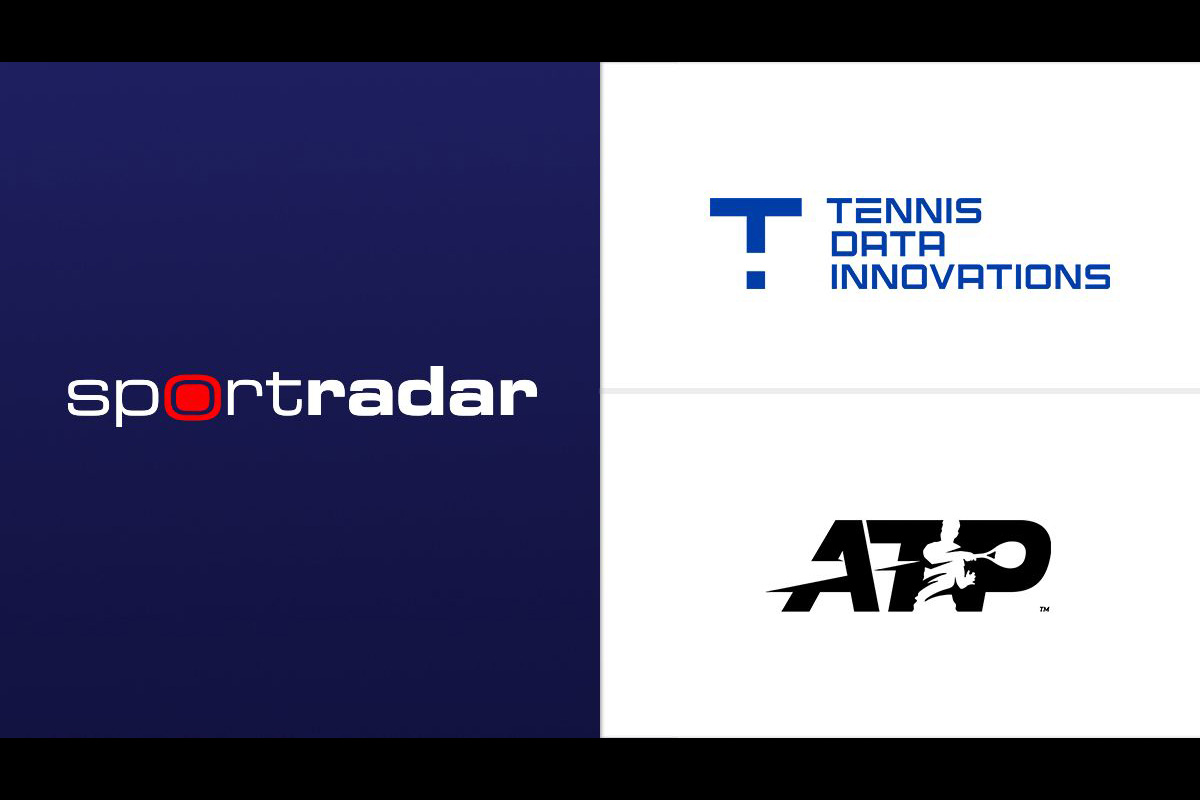 Reading Time:
2
minutes
Sportradar has been selected as the successful bidder for the global ATP data and betting streaming rights starting 2024. It follows an extensive RFP process led by Tennis Data Innovations (TDI).
Sportradar is a world leading sports technology company, providing immersive experiences for sports fans and bettors worldwide. The company has been a supplier of official ATP Tour and Challenger Tour secondary data feeds since the start of 2022 and boasts a roster of partnerships spanning professional sports.
The RFP process was initiated by TDI in January 2023 and saw five bidders submit detailed proposals across multiple rounds, for a six-year rights cycle beginning in 2024. The process took to market rights that have grown significantly in value over more than a decade. The process followed the setup in 2020 of TDI as a specialist joint venture vehicle of ATP and ATP Media to oversee innovation, development and commercial management of all data and betting streaming products for the ATP Tour and ATP Challenger Tour.
Sportradar's commitment to product innovation for the downstream market and unrivalled development in advanced technologies such as computer vision and AI, in addition to its industry leading integrity services, were key considerations in the selection process.
David Lampitt, CEO of TDI, said: "We are grateful to all the bidders who showed such commitment to our content throughout the selection process. Sportradar has been chosen as the best partner to deliver against our growth ambitions due to their combination of product capabilities, global reach and an innovative commercial model that preserved our ability to share in the continued growth of this market.
"Since the establishment of TDI, our mission has been clear – to create the most engaging data & streaming products and services for existing tennis fans and bring new fans to the game. If we get this right, we will deliver great returns for the sport. The competitive nature of this process, as well as the compelling successful bid from Sportradar, reflects the incredible value of ATP content. We look forward to forging a successful partnership together."
Carsten Koerl, CEO of Sportradar, said: "We are delighted that TDI has selected Sportradar as the successful bidder to support the enormous growth of the sport of tennis. The capabilities and global scale of our offerings will provide betting operators innovative, best-in-class products and tech savvy tennis fans a richer, more immersive experience that only Sportradar can deliver. Our expertise in developing advanced technologies, including computer vision and AI which create advanced analytics and data visualization, will drive new, compelling ways for fans to engage with tennis, while also safeguarding and upholding its integrity."
TDI and Sportradar will now work to agree and finalise contractual terms in preparation for the new rights cycle, starting from January 1, 2024.