Gauselmann UK win sole supply agreement across all 30 Roadchef venues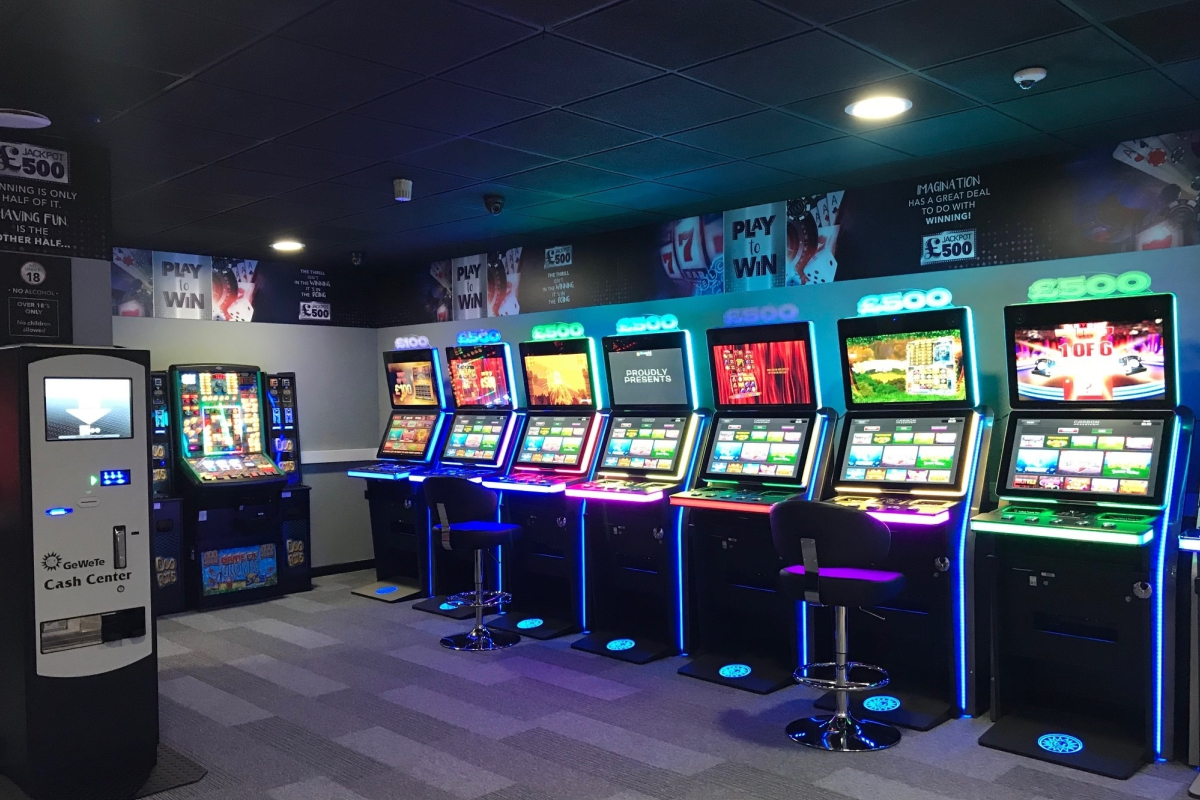 Reading Time:
2
minutes
Gauselmann UK is celebrating what Group Business Development Director Ryan Collinge described as 'a fantastic and positive start' to its relationship with Roadchef, following the rollout and installation of over 500 Cat C and B3 machines across 30 Motorway Service Areas (MSA). The rollout, which was achieved over a six week period, also encompassed a redesign of the Roadchef AGCs including CCTV and monitoring capability upgrades, improvements to signage and general social responsibility awareness.
Heralding the agreement, Ryan Collinge said: "In terms of the product mix it's not simply a question of replicating what players would find within a high street AGC. Because there are fewer machine positions and in most cases only four B3s, it is absolutely essential to have the very best performing product which we have achieved with games including Eye of Horus and Fishing Frenzy as both Cat C and B3 content, the latter housed in the latest Aurora Noir cabinets.
He continued: "We have taken the decision to increase the density of the digital Cat C offering which has had an immediate and positive impact on player experience. Being part of the Gauselmann Group has also meant that we have been able to deliver a complete and integrated solution courtesy of the GeWeTe and the MARS platform which is the first time that the brand has been able to provide a complete TiTO solution across an MSA estate."
The feedback from Roadchef has been equally upbeat and positive. Roadchef CFO James Muirhead said: "Our decision to select Blueprint was based on the strength of the relationship that exists between both of our teams, the trust we have in Blueprint being able to deliver on their promises, the quality of the content and the hardware road map for 2020 and beyond. The customer experience that we offer is very important to the business and I think the quality of the playing environment and the quality of service shown by the Blueprint team from concept to delivery has been exceptional."
Tracy Baitup, Roadchef's Director of Commercial Income, who was heavily involved in the refurbishment of the venues that went alongside the introduction of the new Blueprint equipment, said: "This was a massive logistical undertaking which was carried out successfully by the Blueprint, Merkur and Regal teams thanks to precise, almost military style planning. The challenge was to enhance the design and retail credentials of each venue but at the same time minimise the collective machine downtime. It's an extremely delicate balance to get right but I am delighted to confirm the team excelled itself."
Mobile Augmented Reality Market to Reach US$ 24 Bn by 2030 as Pandemic Pushes Users to More Virtual Experiences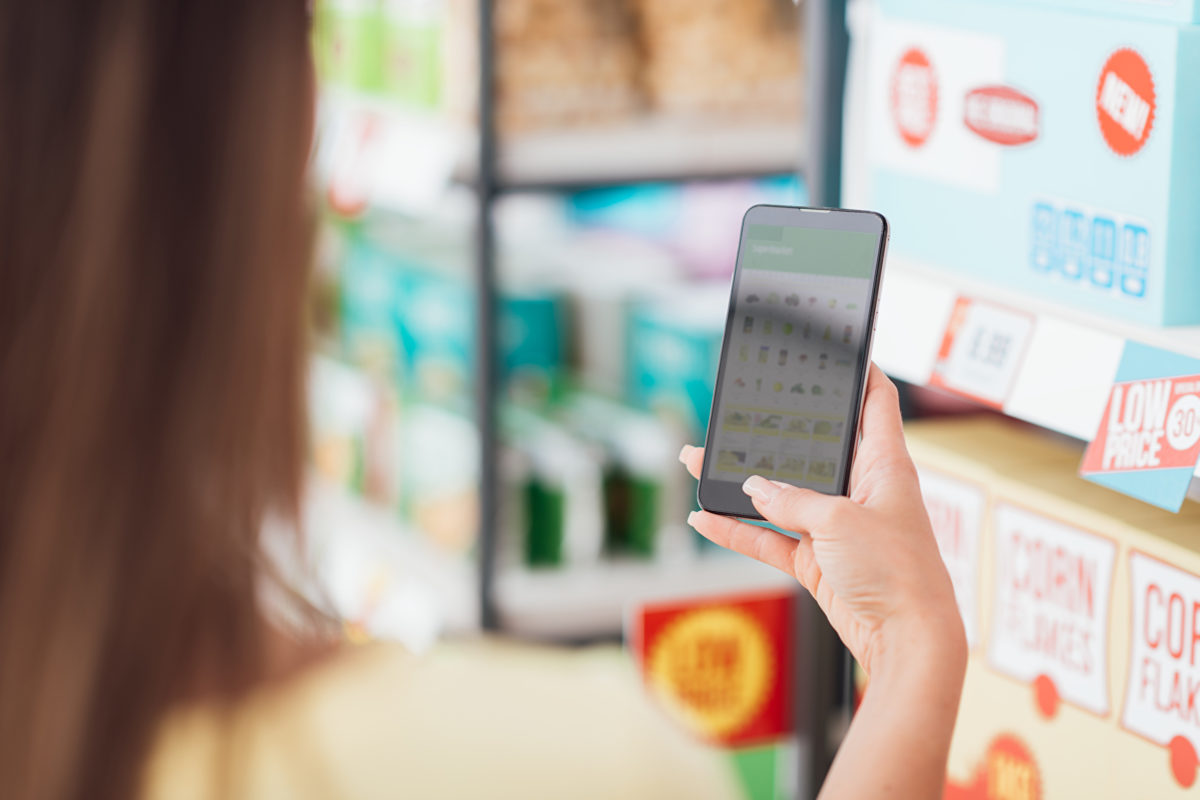 Reading Time:
3
minutes
The credit of unstoppable pace of mobile augmented reality (AR) market significantly goes to the creative industry. Inclusive of video games, live events, retail, and video entertainment, this side of business has definitely challenged mobile augmented technology, pushing it to deliver better solutions. Designed to create immersive experiences, mobile augmented reality has won a special place for game makers. Launch of sophisticated, intricately designed multiplayer games have truly utilized the real potential of solutions presented by this market.
The explosive growth of mobile augmented reality is completely attributable to unprecedented use of smartphones and tablets. From remote places to urban landscapes, mobile AR has made an enormous contribution in changing the way experience museums, office spaces, and games. Since innovations such as Google Glass, the world of mobile AR has evolved to be a part of many other sectors, changing the game for military trainings, healthcare consultations, and learning experiences.
In this light of these factors, study predicts that the global mobile augmented reality market estimated to reach US$ 3 Bn in 2020, surge at a whopping CAGR of 23.2% during the forecast period of 2020 to 2030.
Key Takeaways of Mobile Augmented Reality Market Study
East Asia to lead the race in the global mobile augmented reality market at a CAGR of 27.2% between the forecast years of 2020 and 2030
Gaming segment anticipated to retain its leading position with a share of 28% by the end of 2030
Smartphones and tablets to revolutionize educational experiences with integration of mobile AR
Services segment to leap ahead at a CAGR of 24.6% during the forecast period as AR design and development, integration and development, and support services find applications across verticals
"The mobile augmented reality market in East Asia is expected to grow at a high CAGR as sales of smartphones with AR apps remains exponential. This eliminates the need for additional hardware to support this technology, which is expected to drive the expansion of mobile AR technology in the region. Mobile augmented reality has also become the new medium for game developers to focus on creative immersive experiences to create a high value proposition for the end use, "says an analyst.
COVID-19 Proves Positive for Mobile Augmented Reality Market
The COVID-19 pandemic has deepened the chasm of economic crisis, making the global population rethink education and entertainment in many ways. With no live events to attend, cancelled sporting events, and uncertainty looming over reopening of colleges and schools, mobile augmented reality found its opening to a plethora of opportunities.
The importance of AR has also surged in healthcare consultations as medical professionals and patients are seeking safety first. Furthermore, a quantum leap in online gaming, schooling, and entertainment as artists are taking gigs online, have collectively resulted in a special demand for mobile AR. Biggest chunk is definitely consumed by the online gaming industry, which has been the strongest pillar of the entertainment during the stringent lockdowns.
According to a study, the mobile augmented reality market will grow 6%-8% by Q3 2020 in the given circumstances.
E-commerce to Enhance Demand for Mobile Augmented Reality
The growing e-commerce industry has been identified as key contributor to the increasing adoption of mobile augmented reality. Integration of mobile augmented reality by retailers to make it more accessible for customers to purchase the right item. Augmented reality helps users to view their products in 3-D, life-like projections in real-time through smartphones and tablets.
Mobile augmented reality offers retailers the opportunity to improve the consumer shopping with real-life experiences. With an augmented reality app, an e-commerce retailer can create a virtual table with a different range of products, projecting it on the customer's living room. The growing number of purchases via mobile devices and shoppers using smartphones in-store is increasing the demand for mobile augmented reality.
Such enhancement of consumer engagement is projected to bode well of the market in the forecast period.
These insights are based on a report on Mobile Augmented Reality Market by Future Market Insights
WePlay! VALORANT Invitational Announcement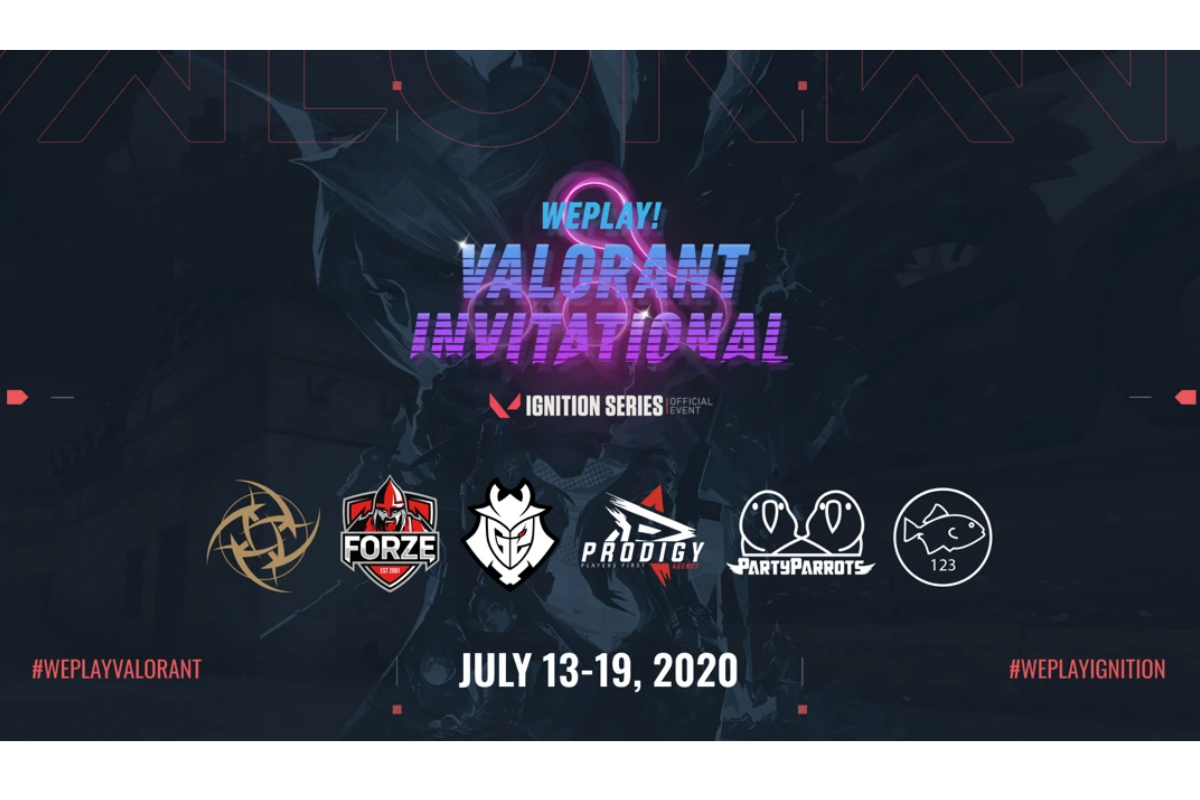 Reading Time:
< 1
minute
Eight teams will fight for competitive dominance and a hefty prize pool.
We at WePlay! Esports are proud to announce our first VALORANT tournament. In this event, six invited teams will be joined by two Open Qualifier winners to fight for a prize pool of $50,000. This event is another entry in the VALORANT IGNITION SERIES.

Invited teams
PartyParrots

fish123

Prodigy

Ninjas in Pyjamas

G2 Esports

forZe
Event format & dates
The tournament kicks off with Open Qualifiers on July 13 and 14. The qualifiers are two separate single-elimination brackets. The final series in each qualifier is BO3, the rest are BO1. Teams are allowed to participate in both qualifiers.
Sign up for Open Qualifier #1
Sign up for Open Qualifier #2
The eight invited and qualified teams will participate in a Swiss Bracket group stage that takes place on July 15–17. Four teams will proceed to the next stage.
The winners of the group stage will be seeded in a single-elimination bracket. The Semifinals will be played on July 18; the final series will be played on July 19.
All main event matches, including the Finals, are BO3.
"We have been following VALORANT since its announcement, and now welcome the opportunity to apply ourselves in the new title. As usual, we will try to make the event dramatic, unusual, and unforgettable. We're hoping that VALORANT will enjoy WePlay! Esports' style and our regular viewers will have fun with the new game." – Eugene "Hitras" Shepelev, Lead Esports Manager at WePlay! Esports.
"The IGNITION SERIES is definitely setting up a standard of play for VALORANT, the likes of which we've never seen before, and will undoubtedly begin to influence competitive audiences in their decisions around play." – Joe Ziegler, Game Director at Riot Games.
Royal River Casino selects Table Trac's Table Games Management System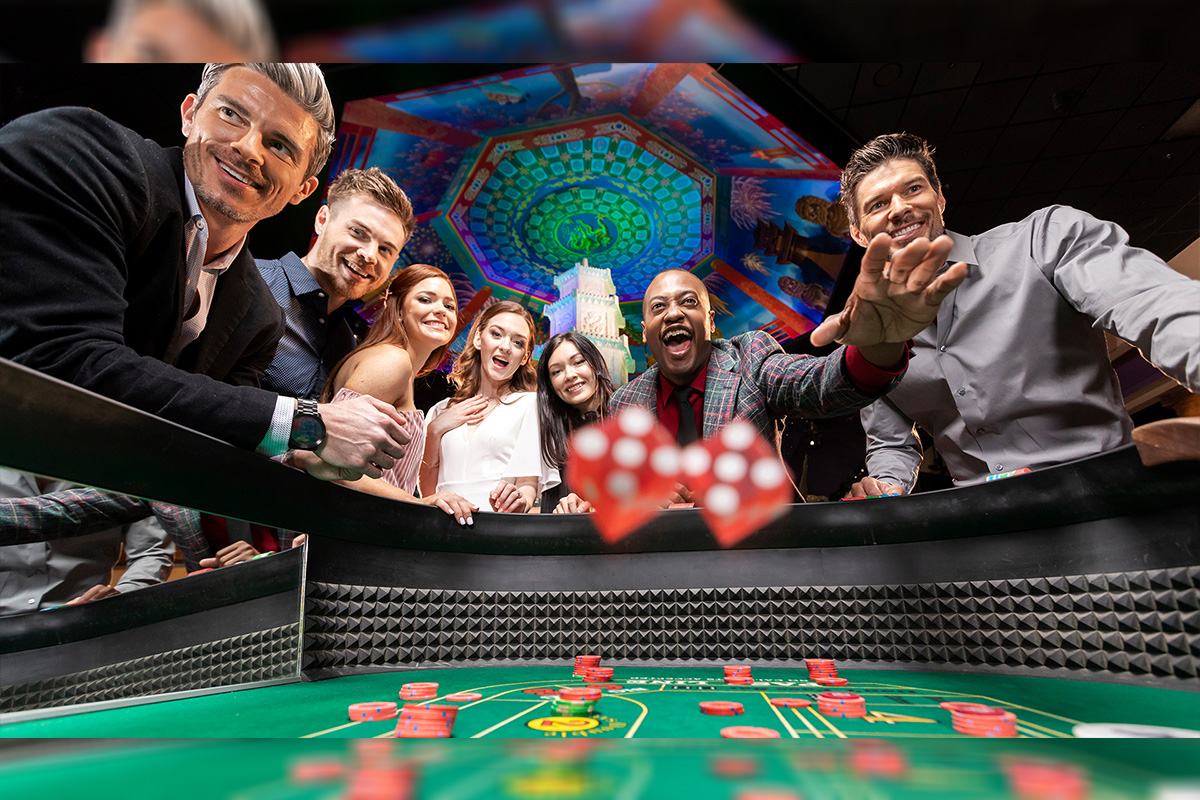 Reading Time:
2
minutes
Table Trac, Inc., a developer and provider of casino information and management systems that automate and monitor the operations of casinos, announced it will provide its Table Games Management System for the Royal River Casino located in Flandreau South Dakota.
"Our property is excited to partner with Table Trac to continue to improve our operations. We identified a clear need to upgrade our player tracking and accounting capabilities in our table games department.  Accordingly, after reviewing the majority of the systems available, CasinoTrac was a clear winner for our property," said Tim Morrissey, Senior Director or Operations at Royal River Casino & Hotel. "Our Executive Team was extremely impressed with the ease of operation for the front-end user of the system. We also see future value in the dynamic nature of the CasinoTrac System to integrate with our current systems while leaving the door open to add additional module in the future." Morrissey added that "In addition to the CasinoTrac system providing the functionality the property was looking for, the CasinoTrac Team approached the property as a partner, looking to solve our problem and be part of the long-term success of the property, something we are always looking for in our vendors."
"Royal River Casino had a unique set of requirements.  They communicated exactly how they wanted to approach the solution, we listened and were able to demonstrate how they could utilize features in the CasinoTrac system to accomplish those objectives," said Table Trac's Chief Executive Officer, Chad Hoehne who added, "Table Trac, Inc. is happy to be partnering with Royal River for these system solutions."
Table Trac will provide the Royal River Casino with a complete suite of table games management products that assists casinos in driving player revenues and creating player loyalty, which are included standard with every Table Trac Table Games Management System.
SOURCE Table Trac, Inc.