Highlight Games Announces Virtual Sports Partnership With Parimatch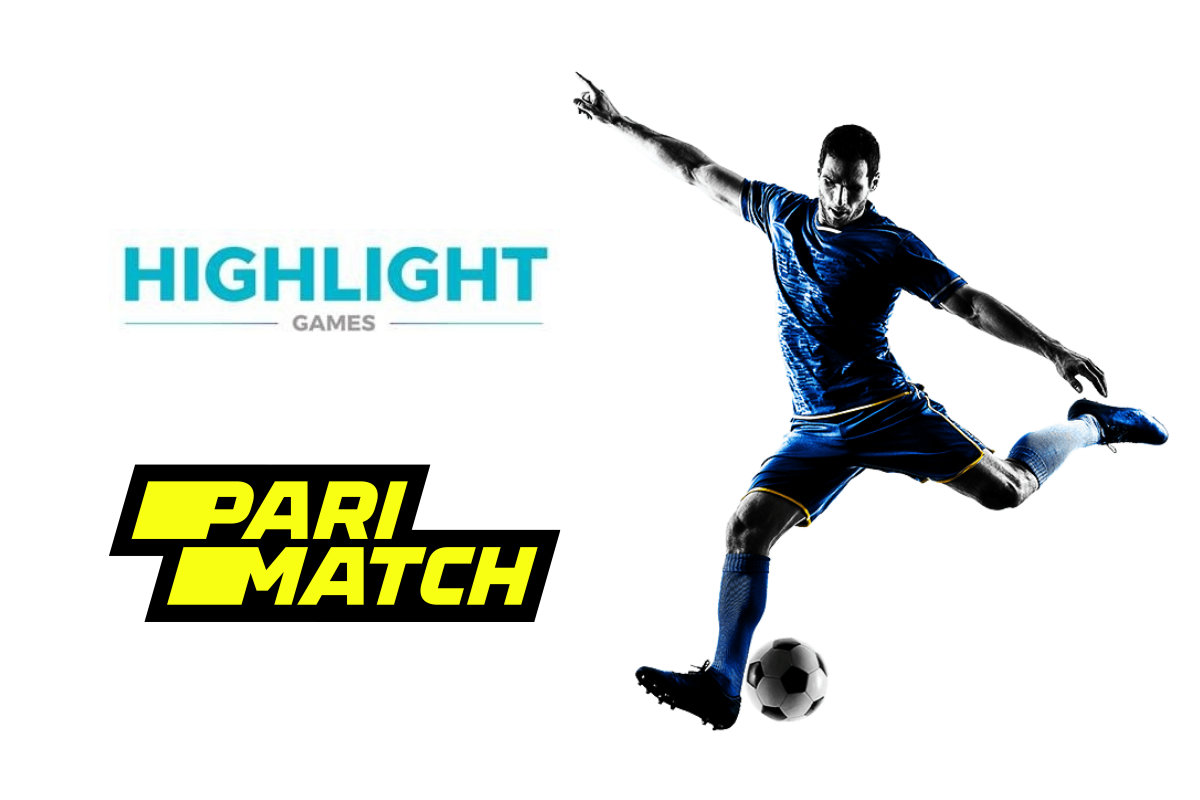 Reading Time:
2
minutes
London-based video virtual sports specialist Highlight Games Limited today announces that it has entered into an agreement with operator Parimatch to supply its virtual sports content to retail, online and mobile channels in regulated East European markets.
As detailed in the agreement, Highlight Games will supply multiple versions of its premium SOCCERBET football games, which feature the best teams from top football leagues from around the world, in both single match and league formats to Parimatch. The agreement will also permit Parimatch access to Highlight Games' other premium content as it becomes available.
Tim Green, CEO, Highlight Games, said: "I'm pleased to announce Highlight Games' partnership with Parimatch, which will bring its flagship SOCCERBET product to more players across Europe.  Featuring highlights of the best plays from top football leagues, SOCCERBET is unlike any other product on the market, and Highlight Games is delighted to be introducing this transformational game to the virtual sports space.  SOCCERBET's Serie A iteration has been an instant success story in the Italian market, with performance being so strong that all major operators are taking the game, and we look forward to replicating this momentum in additional territories with new and existing products."
Eugene Saveliev, Head of Gambling Products, Parimatch, added: "Parimatch has been impressed by SOCCERBET's stellar performance in the Italian virtual sports market, and looks forward to launching the English football version across its retail, online and on mobile channels, with much more to follow.  As a business, Parimatch is committed to providing its customers with the most compelling and engaging content available and Highlight Games' products certainly fulfil that brief."
About Highlight Games Limited:
Highlight Games is a London-based video virtual sports and games supplier which specialises in the creation of innovative, sports-focused betting experiences. Using a unique patent-protected live video game format, Highlight's products feature top teams and players from the world's favourite sports.  The company's flagship SOCCERBET game is the #1 selling product in Europe's biggest virtual sports market and its branded portfolio of products, which include NBA Last 90 and NBA Last 60, will launch in gaming and lottery markets in the US and around the world in 2020. Featuring highly optimized game design based on decades of archived live action sports footage, Highlight's products can be tailored to suit the sportsbook or virtual sports offering of operators across retail, online and mobile.
Learn more at www.highlight-games.com
About Parimatch:
Parimatch is an international betting holding with headquarters in Limassol, Cyprus. The company was founded in 1994. It has more than 2 million registered customers in various countries around the world where the brand is represented, including Belarus, Cyprus, Kazakhstan and Tanzania.

FSI Officially Introduces Performance Props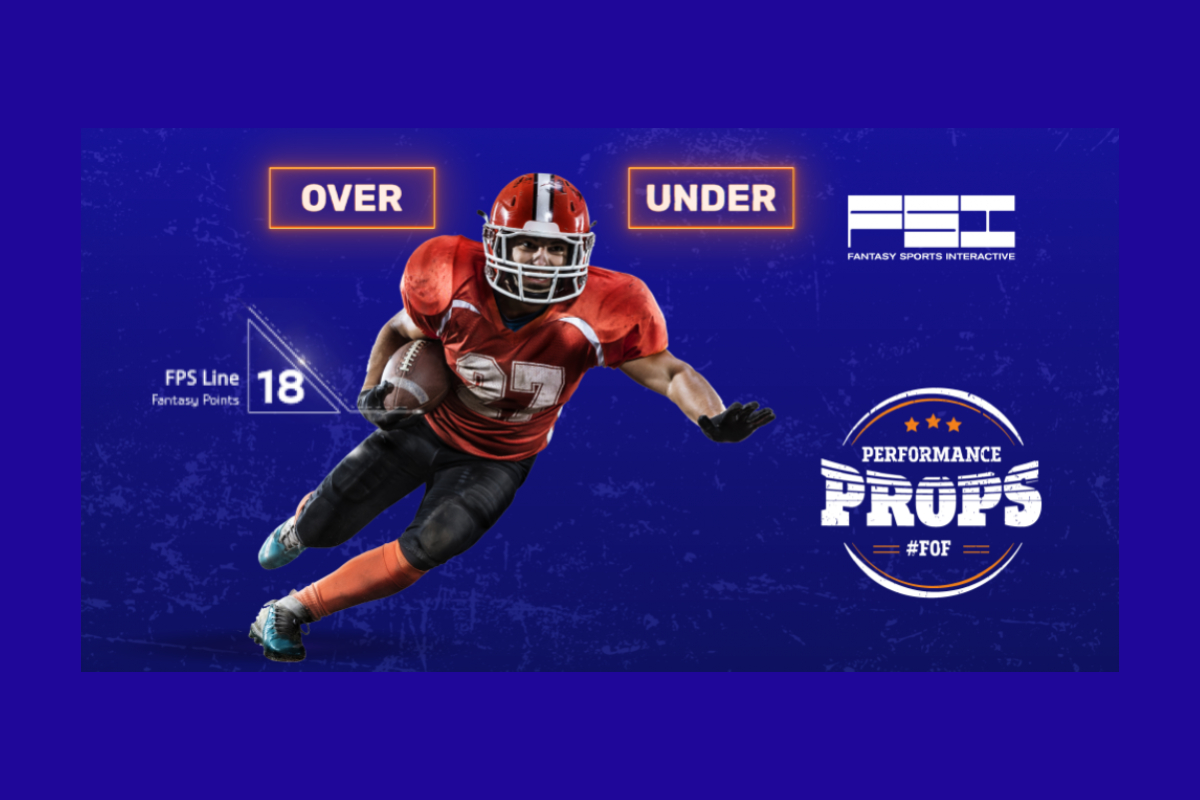 Reading Time:
2
minutes
Fantasy Sports Interactive is proud to introduce the official video campaign of their innovative Fantasy Sports Betting Suite, the original Fixed-Odds-Fantasy, starting with the premiere of the promo video for Performance Props.
FSI is the innovative sports betting software provider that introduced fantasy sports betting in Europe and the UK in the early 2010's. The company has evolved its offerings to original Performance Betting markets combining Fantasy Sports and Sportsbook.
Our key innovation is an exclusive, world-first product, "Fixed-Odds-Fantasy", which combines fixed-odds betting with fantasy sports gaming.
FSI's fixed odds solution is the only Fantasy Performance Betting product that has been live and available to consumers since 2019, both online and in retail shops, through partnerships with international betting operators and members of the World Lottery Association (WLA).
We Premiered Fixed-Odds-Fantasy (#FOF) at ICE London 2019, and since then, we have evolved it to a diverse Suite of Performance Betting offerings, based on a unique Fantasy Sportsbook mix combining fantasy sports gaming and traditional betting.
Performance Props is an Under/Over, performance-based, single-player market. An odds-based market structured utilizing big data, FSI's Fantasy Scoring System, mathematical and statistical models on Sports Performance, and business intelligence.
Aiming for further customization and flexibility, FSI provides Performance Props via a direct Odds feed or iFrame, depending on the operator's needs.
Performance Props have been featured in OPAP's betting network since 2019, offered both by their 4,500+ retail shops in Greece, and their online betting arm, pamestoixima.gr, under the product name "Player Performance Points".
Up next, Performance Props and the full Fixed-Odds-Fantasy suite are to hit the burgeoning American betting market via Intralot US and their top-tier clients.
Join the Fantasy Sportsbook innovation by offering a unique, player-based sports betting market that is all about athletic performance and the star quality of All-Star Players!
Promote Fan Engagement and enhance sports fans' second screen experience in every game with FSI's Daily Fantasy Sportsbook markets!
Aerospike Cloud Managed Service helps Dream11 scale to serve millions of concurrent online users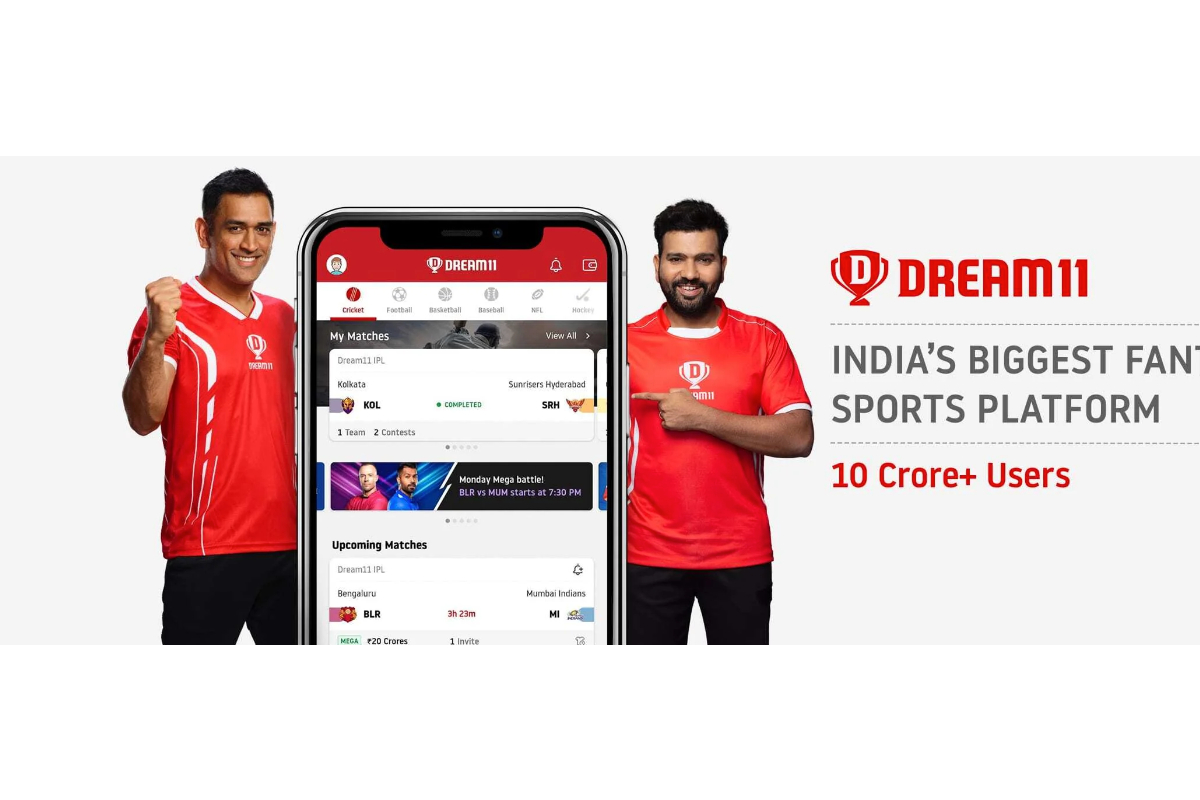 Reading Time:
2
minutes
New real-time data platform scales to meet 30% growth in demand for IPL
Aerospike Inc. today announced its partnership with Dream11, the world's largest fantasy sports platform, to scale and meet requirements to handle millions of online users during the 2021 Indian Premier League (IPL) season. Powered by the Aerospike Real-time Data Platform, and deployed as a fully cloud managed service on AWS, Dream11 has improved performance, scale, availability and elasticity – while reducing the total cost of its online fantasy sports service.
Aerospike's Real-time Data Platform powers real-time, hyperscale and data-hungry applications with predictable performance. By eliminating many of the tradeoffs of traditional database approaches, Aerospike makes it possible for companies to quickly ingest and process vast amounts of data from multiple sources at massive scale—with up to 80% less infrastructure typically required.
Aveekshith Bushan, Regional Director and General Manager – APAC, Aerospike, said, "With more people online than ever, the pandemic accelerated the need for truly scalable real-time data platforms that deliver the best customer experience possible. We are excited to partner with Dream11 for the  2021 edition of the IPL and beyond, where our Cloud Managed Services Platform powers many large-scale, mission-critical Dream11 applications. "
The IPL has been one of the world's biggest annual sporting events since 2007 and during the League, online fantasy sports platforms often witness high volumes of fan engagement.  With half of the matches of the IPL 2021 postponed due to the pandemic, the appetite to play fantasy sports is expected to increase for the second half of the season. Aerospike helps power some of the most crucial features of the Dream11 platform at a gigantic scale, with high trust for millions of concurrent users. From displaying the home page with a plethora of matches to presenting personalised contests to be joined, Aerospike does it seamlessly with extremely high performance and availability. Very importantly, it also enables users to create and edit their own fantasy teams on the Dream11 Team Service at scale.
Abhishek Ravi, Chief Information Officer, Dream11 and Dream Sports said, "Thanks to Aerospike's expertise and our data-driven team, Dream11 along with other group companies of Dream Sports like FanCode and DreamPay, has become synonymous with sports fan engagement in India. As the sports industry faced disruption due to COVID, in the first phase of the IPL 2021, Dream11 had witnessed a significant rise in user engagement before the tournament's suspension due to the pandemic. Now with the IPL resuming soon and with Aerospike's continued support in Cloud Managed Service, we hope to reach many more milestones and surpass the 5.5 million concurrencies, 80 million requests per minute, and 20,000 team update benchmarks that we had achieved in the IPL's 2020 edition."
Furthermore, Aerospike and Dream11 are participating in "The World Developers Online Summit, 2021, India," a program developed by people in the industry with a target of 100+ delegates. Aveekshith Bushan, Regional Director and General Manager – APAC, Aerospike and Hammond Pereira, Director of Engineering, Dream11 are the keynote speakers in this event and they speak about how Dream11, with Aerospike, has built a Fantasy Sports Team Service to handle futuristic IPL scale.
Event dates: 16th – 17th September
Fantasy Sports Tech Offers Ideal Fantasy Sports Software With Crypto Integration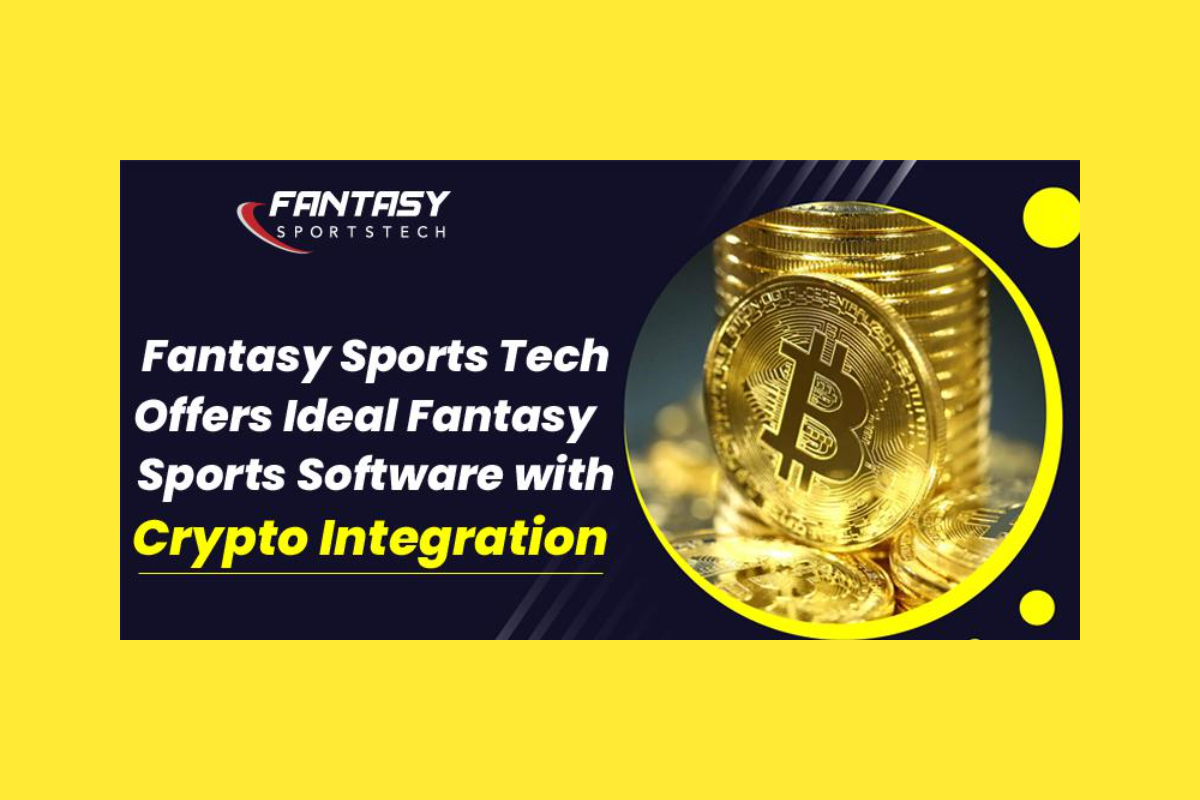 Reading Time:
2
minutes
Fantasy sports tech is a genuine and professional fantasy sports software development company in the global marketplace. Being a leading player in the industry, we are experts in offering all types of fantasy sports solutions with top-notch outcomes at affordable rates. Our fantasy sports software is crafted with updated features and comes with an attractive user-friendly interface. Said the chief official of Fantasy Sports Tech.
Fantasy sports tech has now come upon with a new announcement. We are currently offering premium crypto fantasy sports betting software to all young startups, sports enthusiasts, and entrepreneurs across the globe.
In recent times, the crypto sports betting industry is becoming extremely competitive with hundreds of fantasy sports platforms with crypto integration in 2021. There are some popular platforms with crypto integration such as a stake, Sportsbet, cloudbet, Betflip, etc. There is always hype for cryptos, so bitcoin sports betting sites are now offering more crypto bonuses to attract more bettors. Crypto sports betting platforms have become more attractive to users for some major reasons. Like fast deposits, instant withdrawals, low fees, and leagues can be played using Bitcoin and altcoins.
As the usage of crypto and fantasy sports apps is increasing, many individuals can engage and earn money through it. Thus crypto sports betting software has reached huge attention towards many budding startups and speculators.
A crypto fantasy sports betting software is ready-made software that helps you to launch a remarkable fantasy sports platform with crypto support. Our crypto fantasy sports software supports all major crypto coins for betting and playing leagues. Such as bitcoin, ethereum, litecoin, dogecoin, etc. So your users can participate in contests and win cash prizes by paying cryptocurrencies. This will lead you to be a successful entrepreneur in the crypto sports betting industry.
Outstanding Features of Our Crypto Sports Betting Software
1. Realtime notifications
2. Cryptocurrency integration
3. Multiple bet types
4. Admin management system
5. User management
6. Manage players
7. Manage league and contests
8. E-wallet integration
Benefits of using our Crypto Fantasy sports Betting Software
1. Quick payment processing
2. High security
3. User anonymity
4. No intervention of third-party
5. Greater accessibility
6. You can set entry fees for each league on your desired crypto coin
You can get all these extraordinary features and advantages when you use our premium cryptocurrency fantasy sports betting software. Therefore, it helps to launch a successful fantasy sports platform with crypto support and also helps to gain a more user base. Said the higher official of fantasy sports tech.