EveryMatrix: Motivated by innovation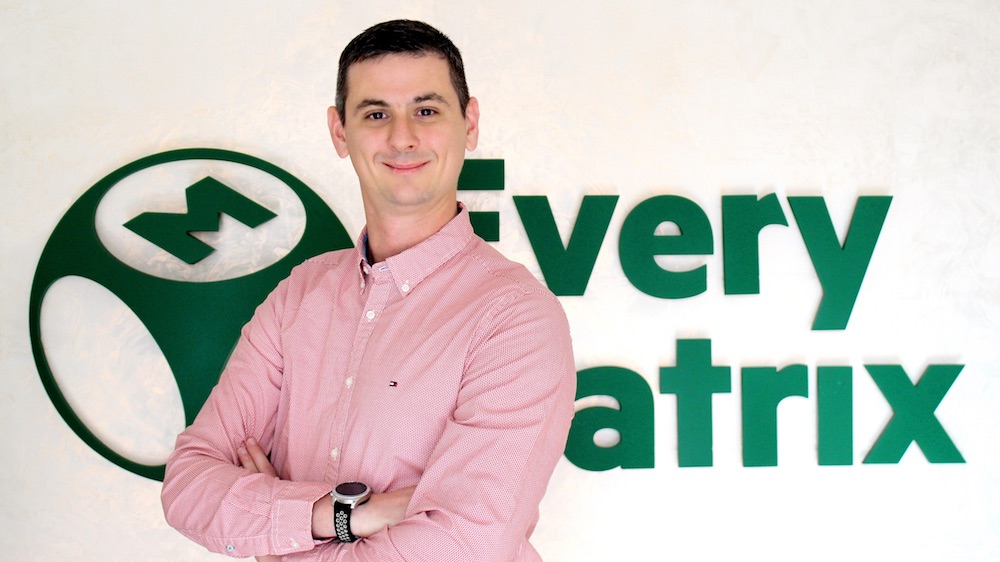 Reading Time:
3
minutes
"Everything we do is driven by the desire to reinvent the way things are being done in the industry," is how Kiril Nestorovski, Head of Sales at EveryMatrix, described the company's enduring game plan ahead of this year's SiGMA.
As the market-leading B2B iGaming software provider prepares to enter 2020, which marks the brand's 12th anniversary, EveryMatrix's sights are firmly set on the future with plans to expand its commercial activity and new partnerships on the horizon. "2019 was the best year so far, especially for our casino, sports and affiliate business units," Nestorovski explained. "We've reached outstanding numbers, and in 2020 we'll work towards further expanding our commercial activity and securing partnerships with more renowned operators."
For more than a decade, EveryMatrix has defined itself by delivering the high-end hi-tech systems required by the world's leading operators, bookmakers and lotteries, and for Nestorovski reinvention is the key component in their arsenal. "As one of the leading software suppliers in iGaming, innovation is essential to keep our competitiveness and is embedded in our core values.
"Everything we do is driven by the desire to redefine the way things are being done in the industry, starting with programming technologies, development roadmaps, back-office productivity tools, the ways we aggregate and distribute content, and finishing with the way our operators' websites look like.
Our company invested heavily in new technologies and put a lot of work in rebuilding the gaming platform. To keep up with the quick pace of development in the iGaming sector, EveryMatrix places high emphasis on using advanced technologies and API development. With new protocols and structures in place, we made sure players' demands for seamless user experiences are achieved in all circumstances."
In the last 12 months, the brand CasinoEngine has grown to be the number one casino integration platform in the industry, and also the largest content library totalling 8,000+ games from 140+ providers. EveryMatrix partnered with several prominent operators who all used the casino aggregation engine to expand their footprint in new jurisdictions as a result of the platform's compliance with Spanish, Swedish, Norwegian, Armenian, Georgian, and Lithuanian Laws.
Additionally, the company's unique payment and sports betting solutions have achieved record investment and accomplishments throughout 2019, supporting EveryMatrix's forward-thinking goals going into the new year. The OddsMatrix team put its extensive sports betting experience to good work and developed new front-end capabilities to support bookmakers in creating high-end websites quickly and efficiently. The company's payments business unit MoneyMatrix received critical acclaim, while its affiliate and agent system, PartnerMatrix, expanded into new areas forging new partnerships with leading companies and affiliate agencies.
Commenting on how these successes and new partnerships set the company apart in the gaming industry, Nestorovski said: "EveryMatrix aims to be a flexible and agile partner for its clients, the same way our software has been built. This objective is also something deeply rooted in the way the company is structured and the way our teams work."
"Everyone in the company is very much loyal to our credo of making everything possible, and this guides every interaction with clients," he added. "We do not impose pre-defined ways of working to anybody, but rather try to find the best way of empowering partners to implement their ideas and projects. We are dedicated to focus on what we do best, and that is offering specialised B2B products in the iGaming space, from casino, sports to payments and affiliate software."
Ahead of this year's SiGMA, EveryMatrix is preparing to capitalise on the major milestones in 2019 and its amassed expertise across 11 years with an increased focus on Research and Development across its products. One such example is the company's industry first, stand-alone Unified Bonus System, which creates, manages and reports on bonusing for cross-product programs, both in casino and sports. Nestorovski believes this product exemplifies the importance of gamification, something which EveryMatrix prides itself to provide, namely the necessary tools across all its solutions for operators' success.
"Gamification is adopted in numerous sectors, whether it's for pure entertainment or enterprise, educational, marketing or gambling," he said. "We have invested considerable resources, and not only budgets, but also the time of our best development teams, to support clients with customization and increasing conversion rates.
"By using our Unified Bonus System creative operators can create the perfect gaming environment where players can come back and be rewarded for their trust, level up in experience and be rewarded for it, or get challenged in various ways. The product can be delivered to clients on their own platform, as it is neither tied to the system of the game provider, nor the EveryMatrix platform and wallet service as all other bonus systems."
He concluded: "Nobody knows what the future may hold when it comes to online gambling, but one thing is certain – the online gambling industry is always changing and keeping track with the latest developments in the world. We hope to see more great innovations in the future for better online casinos and happier online players."
Kiril Nestorovski and his team will be available to discuss EveryMatrix's product line-up at SiGMA in Malta so make sure you reach out and book a meeting at [email protected].
EveryMatrix relaunches BonusEngine solution across casino and sports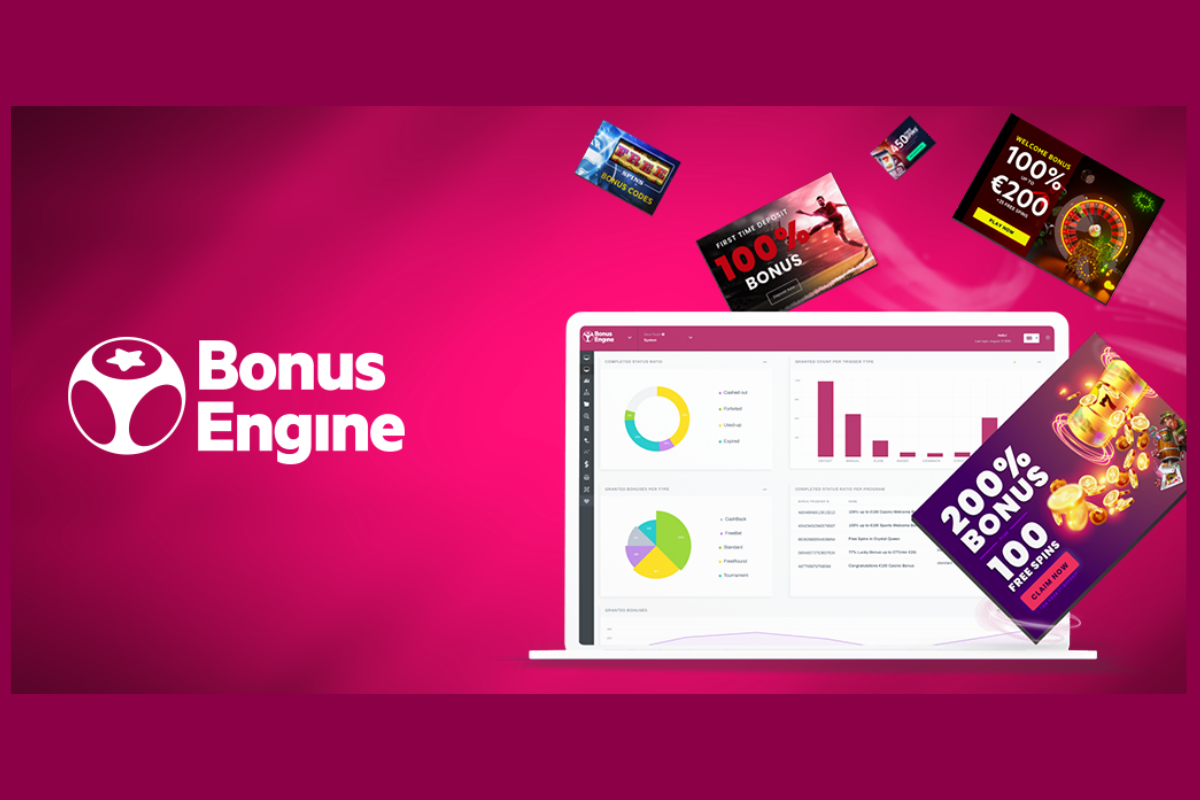 Reading Time:
< 1
minute
EveryMatrix relaunches BonusEngine, the complete solution for creating impactful bonusing campaigns across casino and sports. BonusEngine makes available unlimited ways to reward players and up-level bonusing by offering a wealth of bonus types and configurations on a flexible architecture.
BonusEngine takes bonusing to the next level by providing a single point for managing player acquisition, retention and engagement, across brands and verticals. Operators using the new system can run their operations effortlessly, raise engagement levels, and get their players to engage in real-time through targeted campaigns.
BonusEngine brings together efficiency and performance in bonusing while enabling gamification and access to a wide variety of exciting tournaments, challenges, and mission-based achievements, with no gameplay interruptions. Built on a highly flexible framework, the solution can be tailored based on new feature requests to accommodate specific operator needs.
Stian Enger Pettersen, CasinoEngine CEO, says: "BonusEngine is the result of long-term development together with our clients. We're pleased to present the new solution, which delivers many exciting features for operators to enhance their bonusing strategies.
"There is no doubt that great bonusing brings a lot of value for casinos and sportsbooks, but managing multiple bonuses, promotions, and campaigns on multiple brands is a time-consuming activity. BonusEngine acts like a single point of control, therefore streamlining the process and allowing brands to focus on their marketing, not on repetitive operational tasks."
While EveryMatrix's PAM clients are already leveraging BonusEngine, the new relaunched product is now also available as a stand-alone integration.
EveryMatrix and Gaming Corps Enters Into Agreement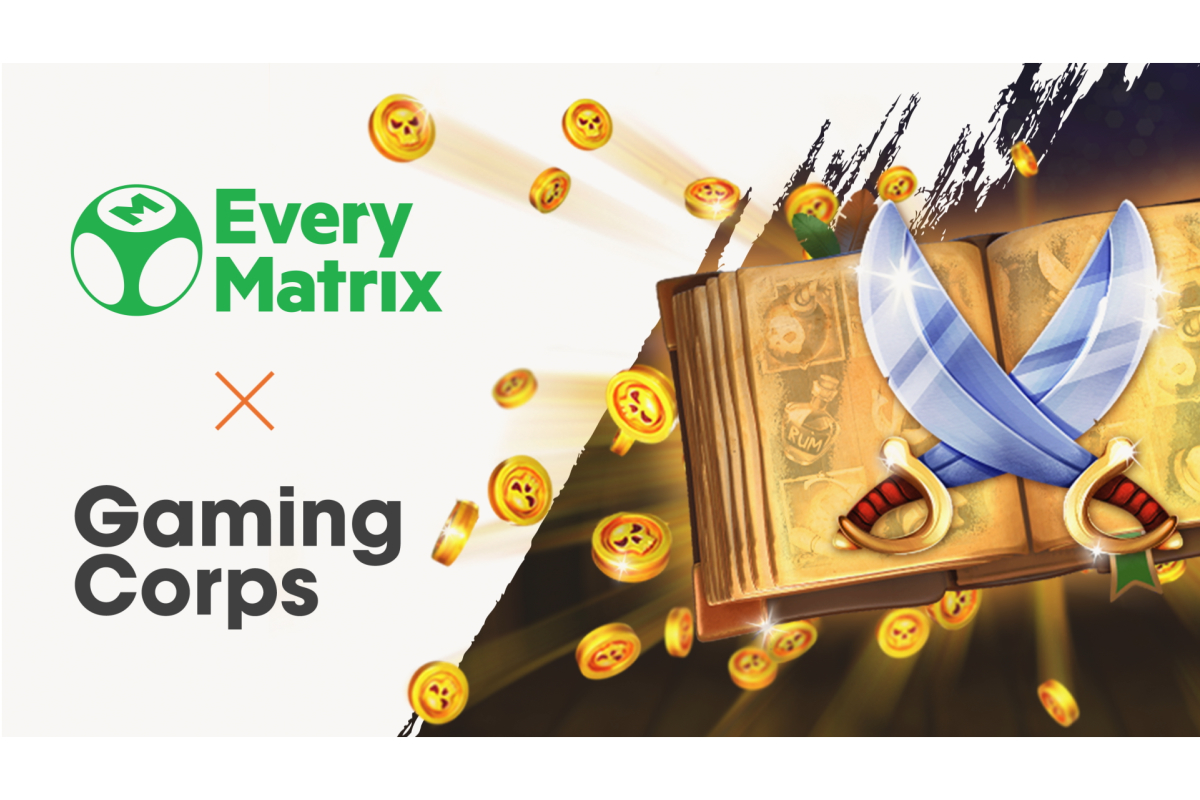 Reading Time:
< 1
minute
The global B2B software provider and aggregator EveryMatrix and Swedish game developer Gaming Corps has signed an agreement regarding the distribution of Gaming Corps iGaming products.
EveryMatrix is a global B2B software provider for the iGaming industry, offering solutions for casino, sports betting, payments and affiliate management. Gaming Corps is a Swedish developer within Gaming and iGaming, developing casino slots for the online casino market. EveryMatrix has licenses and certificates to operate in many jurisdictions worldwide and is affiliated to several operators. The parties will initiate technical integration immediately so that EveryMatrix can distribute Gaming Corps' upcoming products to the market.
"I want to extend a warm welcome to Gaming Corps, we are happy to add another provider to the growing EveryMatrix online casino business. Gaming Corps is a new company with an interesting roadmap ahead and we look forward to being a part of that." says Amund Stensland, COO of CasinoEngine at EveryMatrix
"It is truly exciting to enter into collaboration with a global player like EveryMatrix. I have appreciated our conversations leading up to finalizing this agreement, EveryMatrix is ​​an ambitious company that we look forward to working with. We also think that this partnership holds possibilities to really establish a win-win relationship over time. At this time, our primary goal is to quickly get the technical integration in place, and together with EveryMatrix we have developed a strategy to ensure a smooth implementation." says Juha Kauppinen, CEO.
EveryMatrix inks RGS Matrix agreement with Wild Boars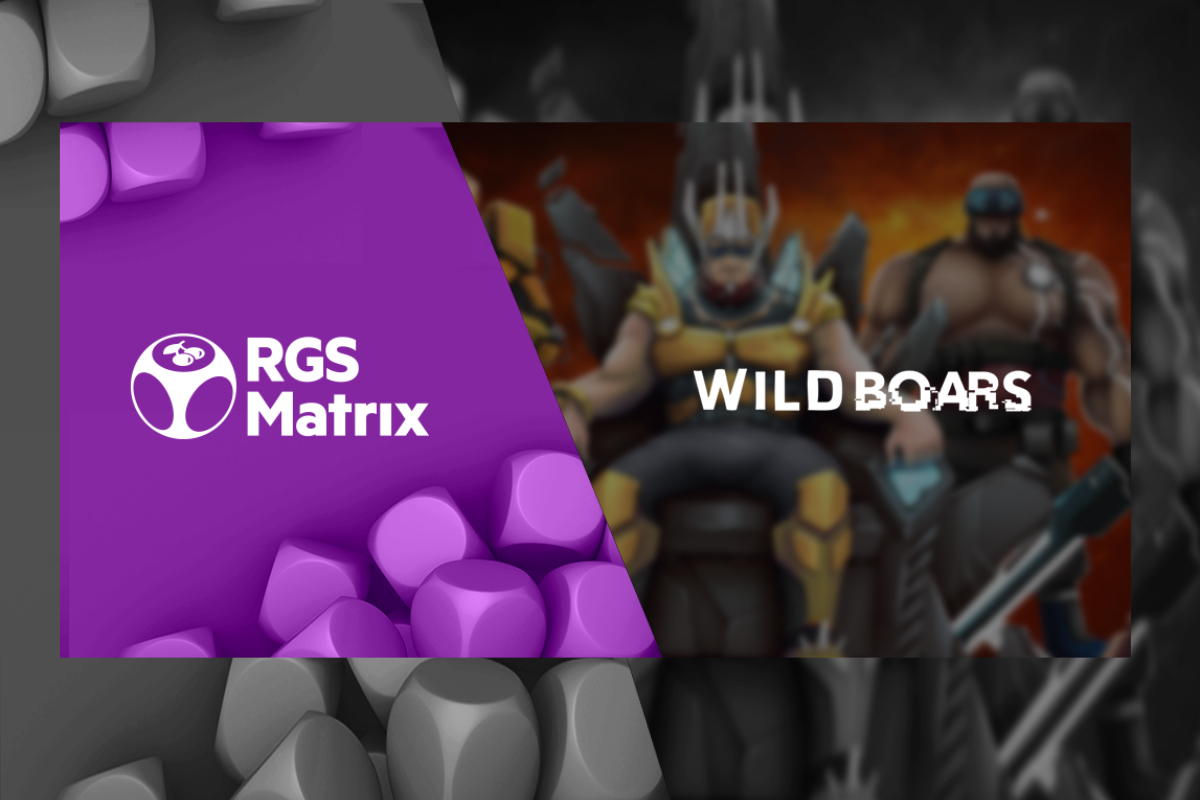 Reading Time:
< 1
minute
EveryMatrix announces the second RGS Matrix partnership with Wild Boars, newly launched gaming studio that aims to bring creative storytelling and a fresh feel to the gaming industry.
Launched in 2019 as EveryMatrix sixth standalone solution, RGS Matrix enables gaming development teams to distribute, manage, and report upon a proprietary game product portfolio.
This 'out of the box' remote gaming server was built on an open architecture and caters for outstanding player experience, consistent deployment, and quicker content integration.
Mathias Larsson, Managing Director of RGS Matrix, says: "This is our second RGS Matrix agreement and it brings me a lot of joy to know that our solution starts gaining momentum in the market. Our remote gaming server aims to help the new generation of game builders by providing all the means to create, design, distribute and manage games.
"The team of Wild Boars is experienced, skilled and highly creative. I am looking forward to seeing their games live and appreciated by players in many countries."
Oleksandr Yermolaiev, Managing Director of Wild Boars, comments: "We truly believe that choosing a right partner is crucial for success. For us, RGS Matrix and its remarkable team is just that partner. We are excited to use EveryMatrix solution, focus on what we do best and bring our innovative games to a wide range of operators, territories and players. RGS Matrix is dashing ahead and we are happy to join the ride."
RGS Matrix powers slots and table games, and is currently certified for Malta, Latvia, Lithuania, Estonia, Sweden, Spain, Denmark, Romania, and Colombia, with many jurisdictions to come in the upcoming years.