Blexr wins Casino Affiliate of the Year at Malta Gaming Awards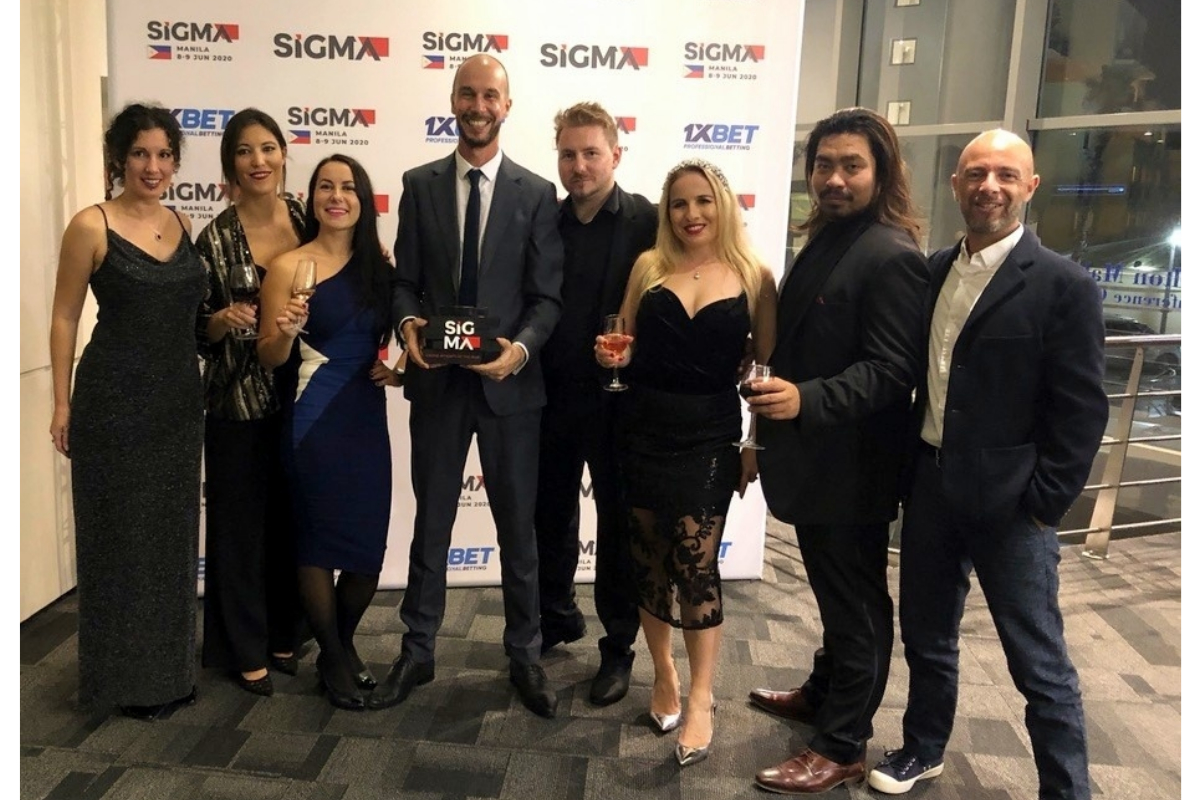 Reading Time:
< 1
minute
Blexr has picked up its third prize of 2019 after being crowned Casino Affiliate of the Year at the Malta Gaming Awards.
The performance marketing company, based in Sliema, received its latest industry recognition at the Hilton hotel in St Julian's on Tuesday night.
It comes after Blexr won Affiliate of the Year at the EGR Nordics in January and took the Casino Affiliate of the Year prize at the EGR Operator Awards in October.
The MGAs recognises the cream of the iGaming community. This year the expanded awards had some 30 categories, reflecting the recent growth and diversity of the industry.
Blexr's CEO, Ian McDonnell, said: "We're completely thrilled and honoured to have won our third award this year.
"We work hard to provide excellence for our partners, our customers and our people who bring their expertise and best efforts to work every day.
"I'd like to thank the judges for this award and to congratulate our staff for being recognised once again by their industry peers."

Leadstar Media named 6th fastest growing tech company in Sweden by Deloitte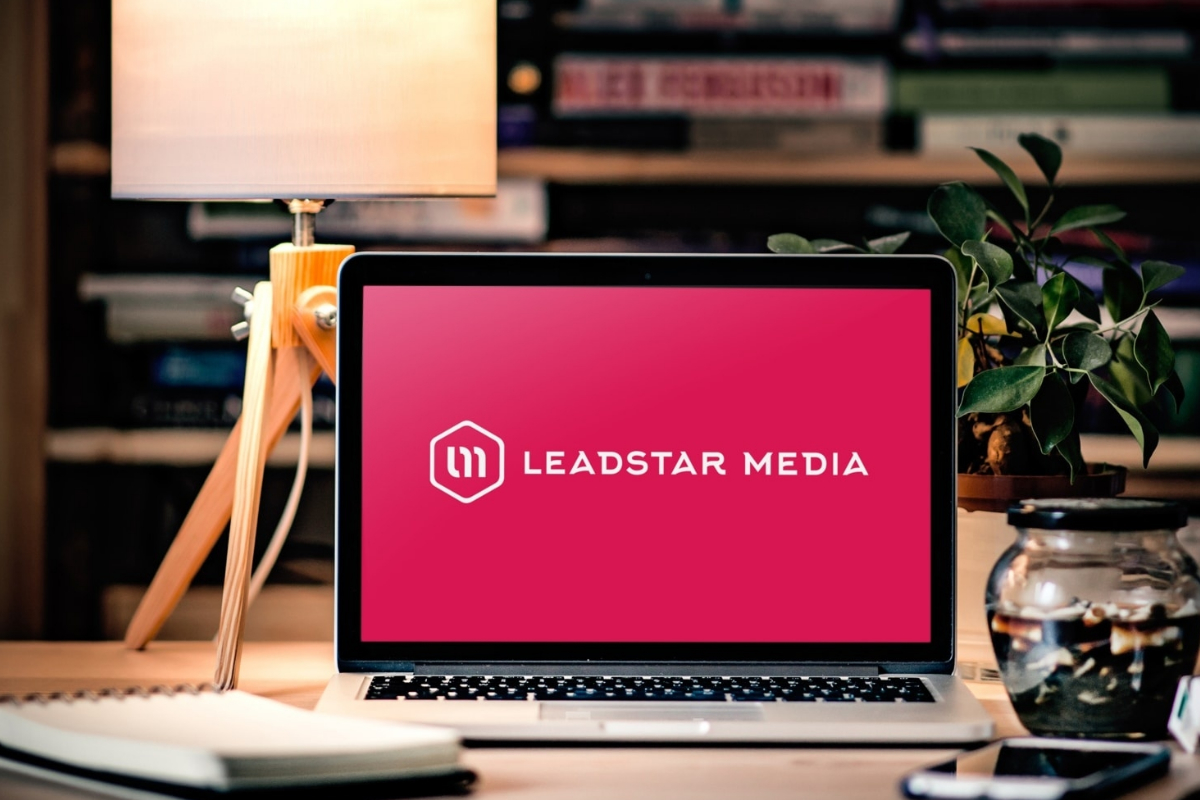 Reading Time:
2
minutes
Igaming affiliate Leadstar Media have enjoyed great success in recent years, and have recently been named the 6th fastest growing tech company in Sweden by the british multinational professional services network, Deloitte.
Leadstar Media operates affiliate websites in over 40 markets and has 35+ full time employees. The company increased their revenue more than 1700% in the past 4 years which helped them to earn the number six spot on the prestigious list. 
Leadstar Media achieved the growth without any external investments or acquisitions. They mainly operate sportsbook comparison sites and continue to launch new products and services regularly. No less than nine new products were launched in 2020 and 14 new employees were hired, according to an interview with Eskil Kvarnström on Affiliateinsider.com
By focusing on search engine optimization their products acquire organic traffic in high volumes from Google. Leadstar is the top affiliate in many of the markets they operate in and they enjoy a strong presence in Google Search results.
Kvarnström specifically pointed out Casinodealen.se as a product that has taken major steps in the Google rankings. The fact that many people have started betting at home instead of going to the brick and mortar shops due to lockdowns is another factor the affiliate company has benefited from. 
"There are many reasons why this has happened so it's hard to pinpoint one. For example we've launched an additional nine products in seven new markets. Our Swedish casino product Casinodealen.se has taken major steps in the rankings, and, as I stated previously, many more people are at home searching for betting sites online." 
Historically, Sweden and the rest of the Nordic countries were Leadstar Media's main markets, where they have eleven products. Today only a small portion of their revenue stems from the Nordic countries due to the fact that they are constantly launching products in new and emerging markets. 
Handling Player Disputes with Non-Licensed Operators: Online Poker Case Study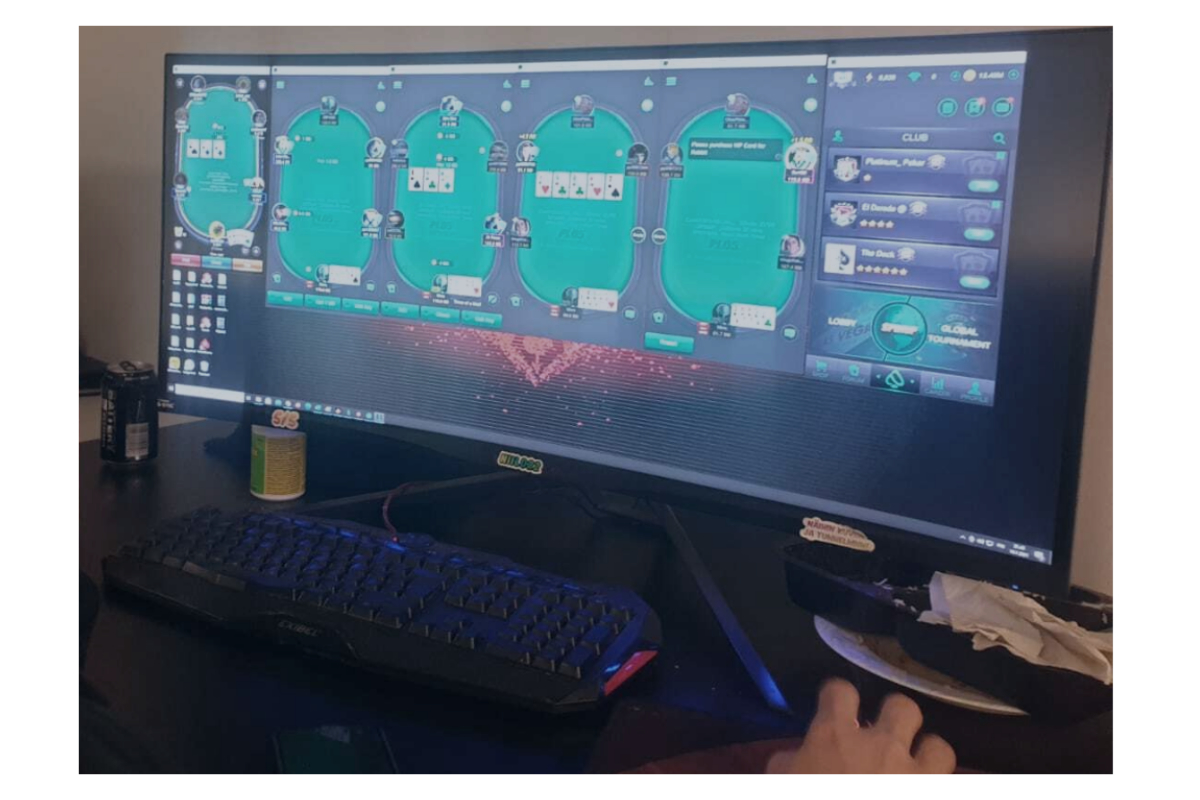 Reading Time:
3
minutes
At brick and mortar casinos, poker players can get into all kinds of disputes ranging from the wrong amount of rake taken from a poker pot to someone breaking the rules at the table. The procedure for solving the dispute goes as follows: The floor is called to evaluate the situation and then a final decision.
It's easy to notice most cases of a player breaking the rules when you have security cameras all over the place. At online poker tables, the situation is different though. You can't see what the players are doing at their computer while playing cards. Recently, cases like using various tournament hand charts or real-time assistance software during gameplay have been discussed widely in the poker community. While it's almost impossible to completely prevent those, handling player disputes should be relatively straightforward in case someone is found cheating. You ban the cheater and reimburse lost money to players who have played at the same tables with them.
What if you're playing on a non-licensed poker room instead? The case gets much more complicated right away. While every operator has interest in protecting their players from cheating at the tables, having any kind of guarantee of that is nearly impossible. Worse yet, if affiliates are working with non-licensed operators as well, they might get into a tough spot if their players lose their money in against colluders or users of RTA software.
In this article, team members of Beastsofpoker.com discuss various aspects of solving player disputes as an affiliate and what kind of safety measures you should have with non-licensed poker operators. Let's start with monitoring the games:
Monitoring the games for potential risks
The most common cases of fraudulent activity at the online poker felts are collusion and use of prohibited software. The third significant risk is the counter-party risk on unlicensed poker clubs. Depending the rules of the poker room, players might be able to use software like trackers during gameplay but any software that directly assists you in the decision-making is strictly out of question.
Collusion
Detecting collusion is much easier than detecting real-time assistance software usage, especially if the colluders do not use sophisticated strategies to hide what they're doing. By monitoring a cash game or tournament table for 10-20 minutes, you can usually notice if something doesn't add up with players' actions.
Forbidden software
There's not much you can do as an affiliate for detecting forbidden software unless you happen to play the games regularly and notice weird patterns by yourself. RTA users might try to play on licensed poker sites as well, so this risk is present no matter where you choose to play online poker. The only practical way to prevent your players from getting abused is to make sure the gambling operator has a security team to monitor the games for these cases.
Before you choose to promote a certain brand or an online poker club, it's recommended to do a bit of research. Browsing through a few internet forums is not enough in this case. You should reach out to players and other affiliates on how it's like to work with this brand, and if possible, meet the people behind the brand in person. Even after everything seems to click on paper, you might have to give your players a guarantee on their deposits, which can obviously be a big risk. Still, you don't want to end up in a situation where a player has a dispute and nobody is able to reimburse them or handle the complaint properly.
Leveraging industry relationships to solve disputes
We've countered several cases where players have been unable to claim their winnings from a poker room. On licensed poker sites, the cases are usually about the player breaking some of the site's T&Cs, which results in their winnings being frozen or the operator being shut down due to running out of cash.
While there's counter-party risk in every business, with non-licensed operators the players will have a hard time to get reimbursed in case the operator runs out of money or refuses to pay a player if they conclude some T&C s have been broken, since there's no regulatory body to handle the disputes. This leaves affiliates with just one option with player disputes: Negotiating with the operator.
From player's point of view, having their account opened under an affiliate brings added safety. If something goes wrong with the gambling operator and the player feels like he is out of luck, the affiliate can try negotiating with the operator to get things sorted out. Again, there are no guarantees that the negotiations end up with a satisfying result for all parties involved. Yet, it's definitely worth a try.
Final words
In general, preventive measures are easier to set in place than and preferrable to handling player disputes & trying to fix damage that has already occurred. As an affiliate, you should be prepared to help your players with any disputes, whether they were abused by other players breaking the rules or an operator confiscating their winnings. Lastly, it's never a bad idea to keep up-to-date with the latest dispute resolutions procedures by following industry news.
SoftSwiss Affiliate Platform expands to 4 new third-party clients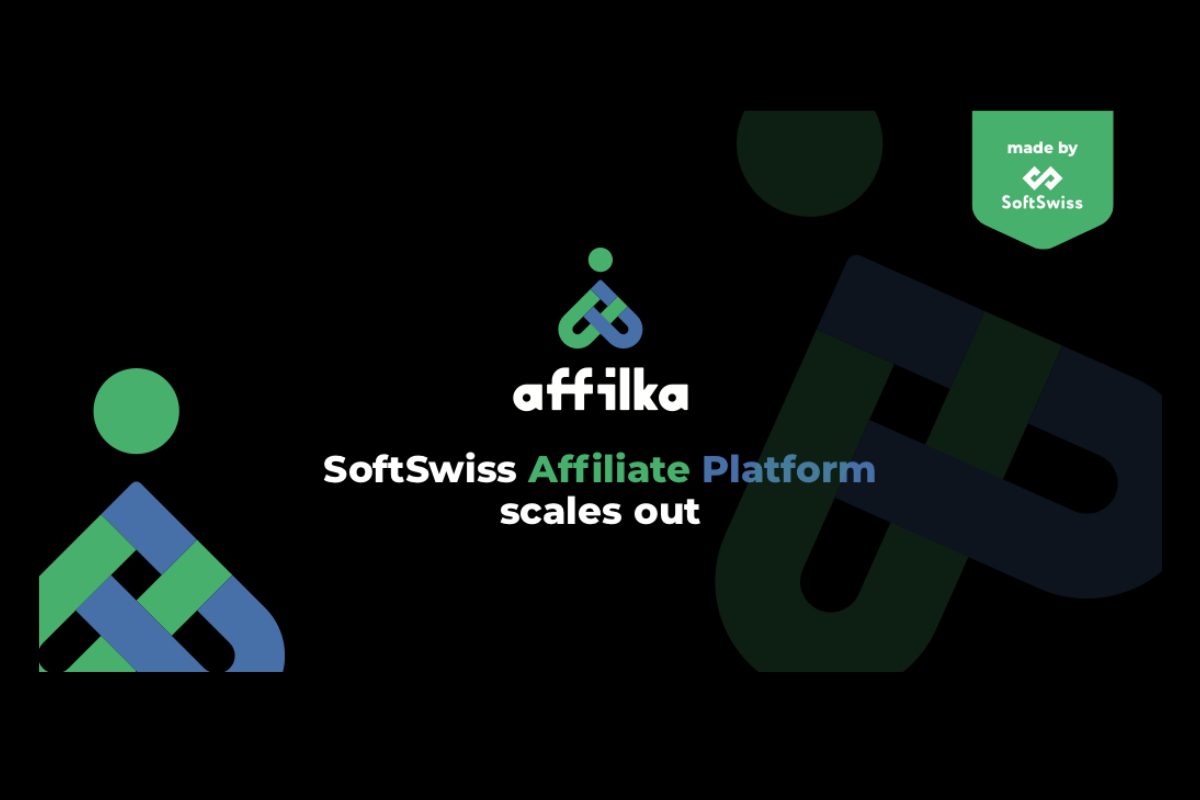 Reading Time:
2
minutes
The SoftSwiss Affiliate Platform, recently singled out under the brand name Affilka, has inked deals with 4 new third-party clients, with the very first one being multi-cryptocurrency casino platform BC.Game. These agreements are significant milestones for Affilka's product growth and distribution.

Affilka, an Affiliate Platform designed by SoftSwiss, is a reliable, safe and trustworthy standalone tool for iGaming operators to manage, track and analyze their affiliates and their marketing performance in real-time. The solution allows to unite several casinos or sportsbook brands and products under one referral program as well as offering automated payouts to affiliates via built-in payment processing methods, an advanced commission constructor, powerful reporting and in-depth analytics.
Affilka has shown amazing results working with a variety of brands operating on the SoftSwiss Online Casino Platform. Now it keeps on actively expanding its client portfolio. And as a result Affilka signed a deal with a big crypto-friendly gaming platform in Q4 2020. The third-party platform integration is a significant milestone for Affilka in breaking new ground and strengthening its global footprint.
"We are extremely excited to introduce our very first third party client BC.Game, who will expanded our business partner network within the Affilka solution. The integration with a third-party platform is a major step in the Affilka development plan. The deal will accelerate our reach into the market as a standalone affiliate tracking product. In the nearest future, we expect Affilka's further massive brand growth as well as expansion into new exciting markets", noted Anastasia Borovaya, Affilka Product Owner at SoftSwiss.
Additionally, BC.Game has recently signed a cooperation agreement with another SoftSwiss sub-brand – the SoftSwiss Game Aggregator. The deal will include the delivery of various slot games produced by BGaming and 50+ other popular game providers.
Affilka continues to gain momentum enhancing the solution with even more new features as well as collaborating on new interesting projects with major industry players.