Exclusive Q&A with Ian McDonnell CEO at Blexr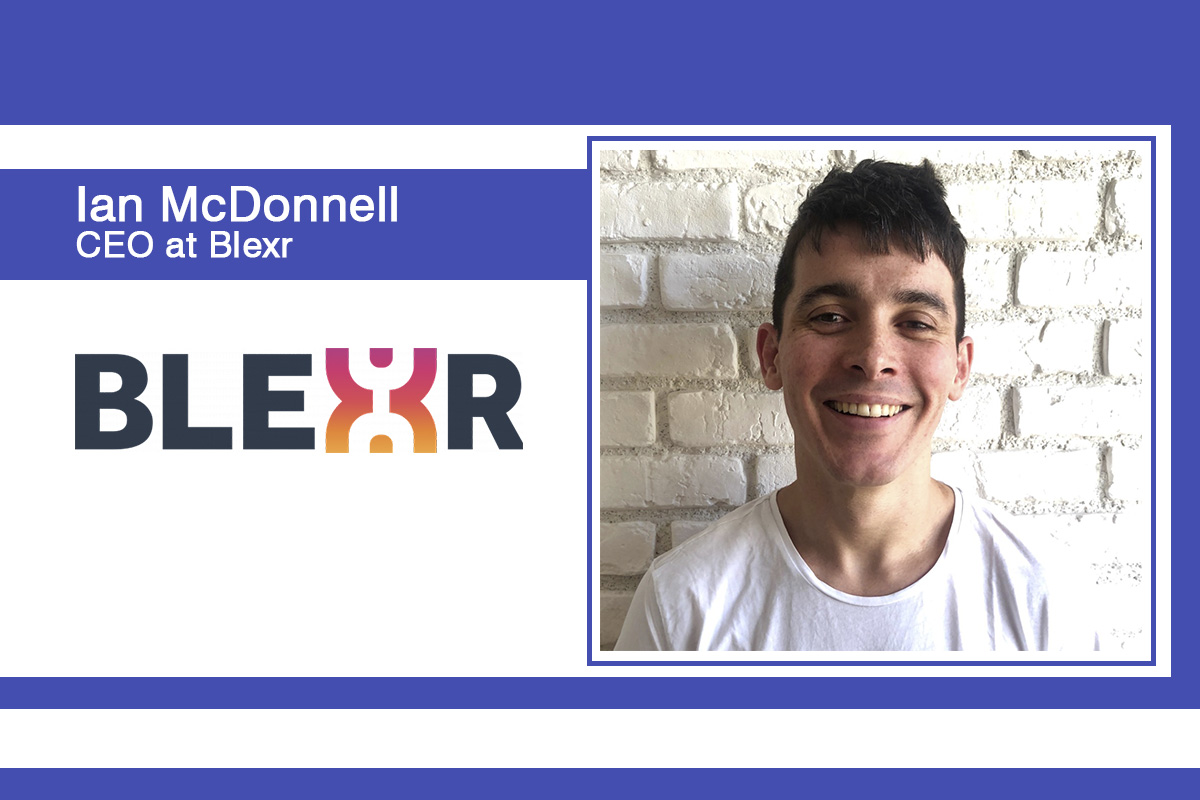 Reading Time:
5
minutes
First up, tell us about yourself. It's always great to hear successful entrepreneurs speak about themselves.
Mine is the classic affiliate story: in my final year of college in 2004, I started getting seriously into poker after winning €450 in a home game. Having been broke my entire student life, winning that amount of money in a night piqued my interest. I started to read a lot about poker, immersing myself in books, forums, and any other poker-related content I could find.
Soon after, I graduated from university and started my first job with a telecoms company, working in their web content department. At this point, I was playing online poker almost every day. After some initial struggles, I was earning more playing poker in the evenings than I was in my day job.
I was keen to travel while I was still young. Having saved up some money, I decided to quit my job to seek adventures overseas. At this point, I had enough of a bankroll to play poker full-time and sufficient money left in the bank for a return ticket, in case poker didn't work out. I headed off to Asia with some friends and started my professional poker-playing journey.
The next three years went brilliantly. By 2008, I had travelled across Asia and moved from low-stakes to high-stakes games.
I was also getting an amazing rakeback deal from the poker site I played on. The manager signed me up to their affiliate programme and told me to offer the same deal to my poker network. Not long after, I had 20-30 of my poker friends on the same deal and got a 5% cut of their action.
Most of my poker network were professional players, so 5% of their rake added up to a pretty significant amount. That then got me interested in the business side of poker, and it was from there that I found affiliation and immersed myself in online marketing in the same way I had previously done with poker.
I had very strong links with several members of the close-knit Irish poker community and regularly chatted with a gentleman who went by the name of "roadsweeper". After we got talking about building a website together, we decided to try our hands at the online marketing game.
When roadsweeper (or Paudie, as he's better known these days) and I started working together, affiliation went from a part-time hobby to a full-time job. Our first site was dedicated to our shared passion – poker – and we had immediate success, reaching four-figure earnings in our first few months. Soon after, we made our first foray into casino, and sports betting followed not long after that.
While I'm wearing the hat of CEO, Blexr is very much a partnership. Our success to date would not have been possible without Paudie's positive energy, work ethic, and sense of humour, as well as his superhuman ability to put up with my pig-headedness. He was also the driving force behind the eventual creation of Blexr in 2015.
It has been four years since Blexr started. What were the ideas and circumstances behind founding it?
At the start of 2015, I was in China and Paudie was in Ireland. We were running 10-20 websites, and had freelancers spread across the world managing everything from design to dev to content.
Back then, we assumed every affiliate was running a similar operation to our own, and that everybody was running a "two guys in a garage" type of setup. On receiving an invite to a private affiliate event in Punta Cana, our eyes were opened when we learned that several of the super affiliates in attendance ran "real" companies with offices, staff, and the rest of the things you'd expect in a normal business.
That led to discussions on centralising operations. We went on to do some research on the various gaming hubs around the world and finally settled on Malta as the home for Blexr.
The company is going great, judging from the awards you get. What is the secret of maintaining freshness and motivation even after four years?
That's a great question. While Blexr opened its doors four years ago, we've actually been working together since 2008.
Our motivations have changed a lot over the years. Initially, the main motivation was money. When you have bills to pay, you need to have a viable business that can cover your living costs. Luckily, things went well from the very beginning, so we never had financial worries.
Once you reach a certain level of financial success, money becomes much less of a motivating factor. Nowadays, there are other aspects of running a company that are far more important to us.
The first is our focus on building great products, something that is part of Blexr's mission. Being part of a team that works on products users love is highly motivating.
Secondly, developing and growing a company culture is both fun and challenging. It can be an emotional rollercoaster at times, but ultimately it's very rewarding.
Blexr has reputably earned a standing in the lead generation, especially in the gaming and casino verticals. Tell us about some of your innovations in the digital marketing arena.
All of Blexr's success is a result of the hard work and dedication of the 100 or so individuals that make up our team of teams. Our growth and constant evolution and innovation is a result of their creativity, dedication, and commitment. Malta often gets a bad reputation when it comes to the quality of talent on the island; we're fortunate to be blessed with some of the smartest and hardest-working people in the industry.
When it comes to innovation, at the moment we're putting a lot of focus on big data. We're working on a number of different projects that aim to provide a personalised gaming experience for our users. We're also exploring different ways to discover what users want to then tailor our products to their needs.
Since you are into the business of bringing customers to the gaming and gambling websites, you must be in a great position to judge what customers really need. Could you specify a couple of things that customers really need or want, but not available at present in the gambling industry?
I think the big thing that customers in gaming want is trust and transparency, which is often lacking in the industry. Transparency is something we really care about at Blexr. It's one of the core values of the company, and it's also part of our mission statement when it comes to how we approach our products and our users.
The digital marketing space keeps on evolving. There was once Google's near monopoly. Then Facebook arrived. Now, a host of new social media upstarts threaten to disrupt the digital marketing space every other day. How do you keep calm and generate leads amidst such fast-paced evolution?
The affiliate industry and SEO have changed a lot over the past ten years. The methods we used to rank websites a decade ago would have your website penalised for life if you tried them today.
It's always important to look towards the future. What way is SEO going? What sites are ranking well these days and why? What other channels can be used to generate leads apart from SEO? We try to keep one eye on the future at all times, to ensure that we're building sites and products that will stand the test of time.
You bring leads from all over the world. What are the steps that you take to ensure legal compliance, as the rules on gambling practically change from country to country – even from state to state in many countries?
We have fantastic commercial and content teams with dedicated people managing compliance across our network of sites. We are in regular contact with all our partners to ensure our sites are always up to date and aligned with current regulations.
Now you have an office in Barcelona as well, apart from the headquarters in Malta. Any plans to expand further, especially to the USA and Asia?
Right now, we're focused on our two offices in Malta and Barcelona. As the regulatory landscape changes in the US, Asia, and other markets, we may look to strategically set up offices in those locations. However, for now, our priorities are Malta and Barcelona.
The fun, fast and fiscal needs of millennials are no joke, claims 1xBet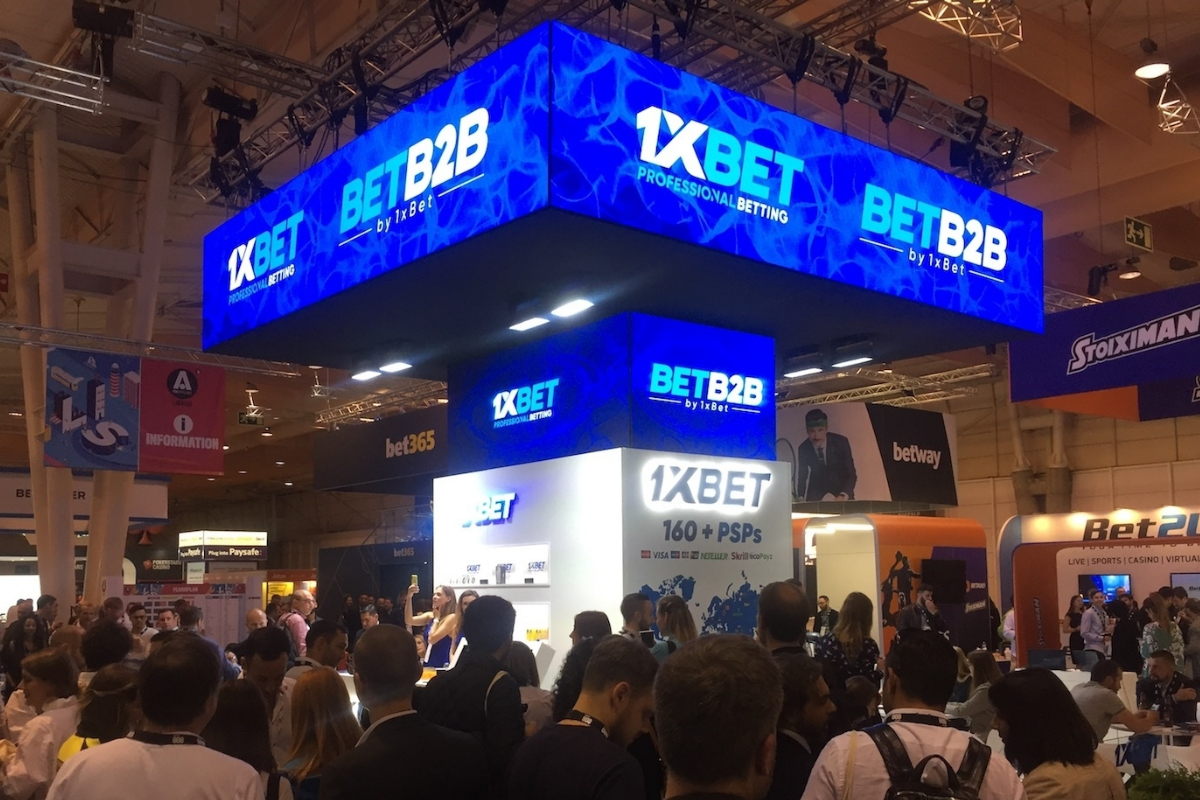 Reading Time:
3
minutes
Delivering entertaining, trendy and disruptive gaming opportunities is "crucial for a generation that is used to not taking everything too seriously", stated the 1xBet team when discussing how bookmakers can attract and hold the interest of the misunderstood millennial market. Highlighting the importance of mobile apps, instant data and unique bets on Brexit, the team explores why betting's new blood is the injection of fun the industry needs…
The younger millennial market is a key focus for casinos and bookmakers in the US, Asia, Africa and beyond, how is 1xBet targeting this segment of players responsibly?
We are carefully studying this segment of the audience and paying special attention to it. The company understands that the time of the millennials has emerged, which means that it is not only important for the future, but also the present. This is a generation that is used to acting and is not afraid to take responsibility, therefore it is vital to build an effective communication strategy with them. Being open, giving all relevant information for decision making, together with using social networks and other communication channels are the most effective ways to communicate with millennials.
Through all these channels, we can offer both potential and existing customers diversified content. And let's also not forget that after millennials, when the so-called Generation Z are fully on their feet, they will be even more mobile in every sense.
On paper it often appears millennial players are swayed by trends and a quest for the 'next big thing', what can companies do to stay ahead of the curve whilst remaining true to their core player base?
There are two main routes that we use. The first is to keep abreast of all possible new products, to participate in various conferences, seminars and other events, while also exchanging experiences with colleagues and partners. The second is to set trends yourself by conducting deep market surveys and testing new products in different markets before launching them on a global scale. We combine these methods and intend to refine them further in the future.
Speaking specifically about the demands of millennials, we highlight a variety of ways to interest them. Firstly, the presentation of material in a fun, colourful, multimedia form is crucial for a generation that is used to not taking everything too seriously. Secondly, with Esports betting, which is becoming more diverse and gaining popularity. Thirdly, by providing unusual special bets on a variety of things that interest millennials – from talent shows and TV shows to the election of the US President and Brexit.
Where do you see the next big wins in terms of keeping fans loyal and how does your team balance creating engaging content with revenue?
1xBet offers a truly unique betting portfolio, which simply has no equal in the number of events. High odds also contribute to customer loyalty. Millennials specifically also seek the personalization of proposals, as well as customisable betting options.
At this stage it's obvious that every self-respecting bookmaker should have a mobile application. We have done everything so that our app is on par with the web version of the 1xBet website. Therefore, our customers always have the opportunity to place bets and have access to the data which interests them. Live betting and online broadcasting of matches are both particularly popular from our experience.
Finally, it is important to always be in touch with customers – that's why our support service works 24/7, and our employees carefully monitor all possible channels for submitting information about 1xBet. Together, this ensures a steady growth in the audience of brand fans – and, therefore, 1xBet profit.
Gaming is one of the earliest adopters of new technology – can the advances pioneered by gaming be translated to new avenues for players like we've seen with esports, live casinos, etc. and if so what does the next new gaming sector look like to you?
In 2019, it is impossible to compete if you do not use the most advanced technologies. This applies not only in gaming and betting, but in all other sectors as well. Technology can become antiquated quickly in almost any industry.
An exciting development is the unique interaction between the most popular sports and betting. For example, in American leagues, it's possible during the broadcast to bet on how the attack of a basketball team will end. All this occurs while seeing the statistics of previous attacks from a particular zone appear on the screen. Such integrations offer unique opportunities for bookmakers and players.
Which sectors outside gaming do you admire in terms of their approach to the millennial market and how can the gaming industry adopt these ideas into its strategy?
Millennials really appreciate new technologies, which is why the IT sector is constantly evolving and offers them more and more new developments, services and products. Forward-thinking IT companies are constantly striving to surprise, because today millennials have access to an increasing number of different technological innovations. Of course, some gambling companies are following in these footsteps. Those of them that can constantly offer technological innovations for the convenience and comfort of users will achieve greater success among millennials.
Betinvest sets sights on expansion in 2020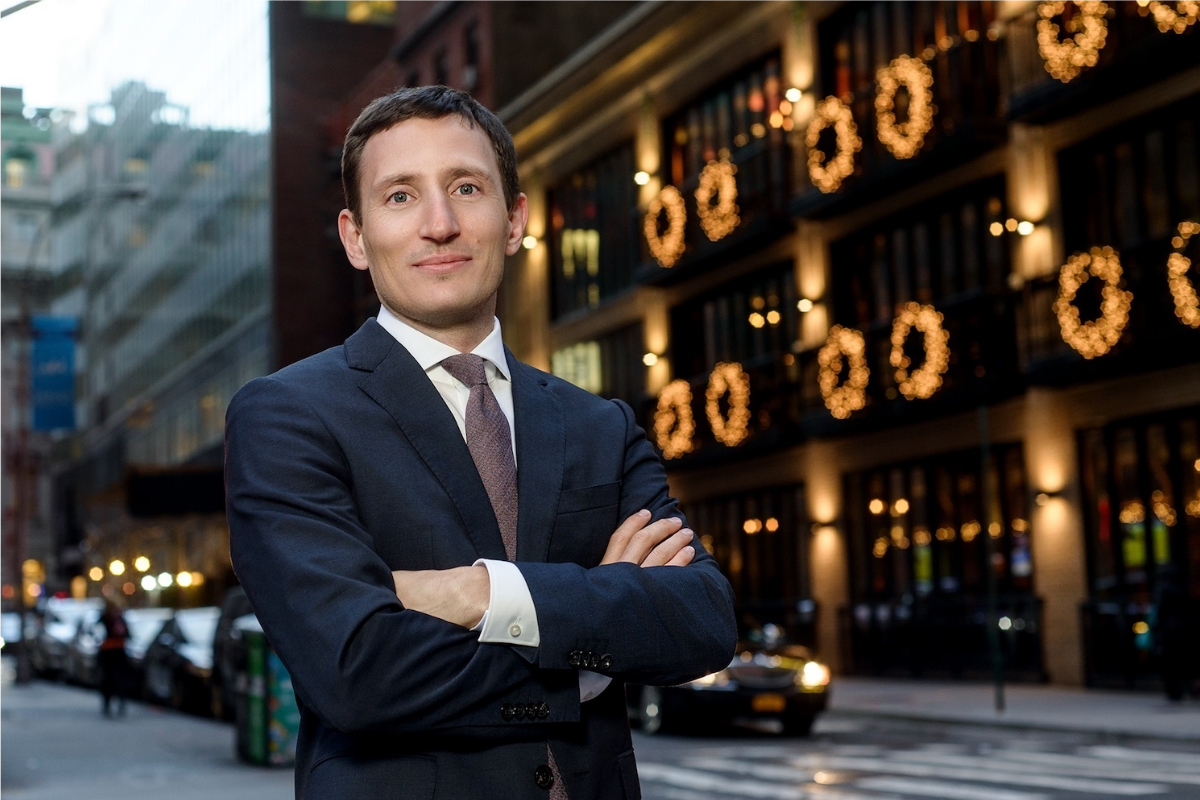 Reading Time:
4
minutes
Betinvest has seen its profits rise by 27% year on year, and experienced a 9% growth in net revenue in 2019. According to COO Max Dubossarsky, the company is keen to invest in its future by "actively building a presence" in the new markets that it has been researching this year. Looking ahead with 2020 vision, Dubossarsky reports on the company's successes of 2019, its plans for ICE London, and why the brand is prioritising its client-led approach.
What has defined the past 12 months for Betinvest?
Throughout 2019, we have proven ourselves innovators in the betting industry by bringing our brand-new approach of providing Sportsbook as a Service (iFrame API) to the market. Not only have we seen an increase in profits from our pre-existing products and partners, our client network has expanded thanks to our new SaaS solution, making it one of our biggest revenue drivers and also inspiring other positive changes in our annual financial results.
We are delighted with this so far and predict more long-term commercial success as we continue to invest in people and innovation.
We also formed our eSports department, launched a new platform for our partners OMG.BET – providing up to 1,000 events for live betting and up to 3,000 events for pre-match betting every month. In addition, we became the first supplier in the gaming industry to use Oracle Monetization Cloud. This solution provides our B2B partners with a single system through which they can manage player information, currency balances and digital wallets, and track all transactions and financial activity.
This year also saw our sports betting solutions shortlisted for widely respected awards such as Global Gaming, SBC and EGR B2B Awards. It is a big honour for us to be named among the best providers in the industry and it motivates us to keep doing what we do best.
By the way, we entered this year with a new creative concept: Betting Genesis. It underlines what our company is all about – we know what is needed to successfully start a betting business and we have all the necessary resources and experience to create and develop one in any region. And we continue to provide our partners with a single entry point into the industry.
You've focused a lot of resources on international expansion, what lies ahead in terms of building your global footprint?
During the course of the year, we have been striving to learn as much as we can about markets all over the world and ensure that we have sufficient understanding of their key features and how best to fulfill their needs with our solutions.
We find that flexible solutions are always required and have therefore developed an approach to providing our Sportsbook as a Service, which has been another important step for us in our mission to develop international gambling markets in 2019. We ensure that our solutions are flexible and customisable for our clients around the globe.
Our team has been reinforced with competent new C-level managers, meaning that we are well prepared for 2020 to be a year of further expansion.
Outside of new markets, are there any other areas of primary focus going forward?
Maintaining a client-centred approach continues to be a priority for us. With this in mind, we are working on our approaches for providing the sports betting solutions. Technology is always evolving and unearthing new possibilities for business, so our aim is to stay up to date with these changes.
Are you hoping to branch into any new areas in the new future?
Our expertise and years of experience in the betting industry is a vital part of our product. Our clients know that they can trust us to provide them with reliable odds on absolutely any event, as well as to manage the risks. As a result, we are always looking to continue developing in this area and perfect our current software, developing new products and approaches to business operations.
With regard to new areas, we plan to present all our new 2020 releases at ICE London, so we will be sharing these with you very soon!
How do you want Betinvest to be seen by the rest of the international gaming industry in 2020 and beyond? 
With our experience in the industry, and the range of sports betting solutions we offer, we can be a single entry point into the gaming industry for our clients. We offer them a fully integrated solution and support with any issue – from launch to day-to-day business operations.
We strongly believe that our success is possible only thanks to the success of our clients, and that is why a client-centered approach plays a key part in our strategy.
Next year is likely to be a year of expansion for Betinvest. By this I mean that, while 2019 was a year where we predominantly studied emerging markets, in 2020 we will be aiming to actively build a presence for ourselves in those markets.
What is more, given that the company is developing, our product range is expanding, and that our client base is increasing – and thus so are our staff numbers, we are making concerted efforts to iron out our internal processes. This is important so that we can be adaptable and are able to react quickly to the demands of the market and the demands of our partners and the times that we live in.
Exclusive Q&A with Chris Nikolopoulos, CCO at Betby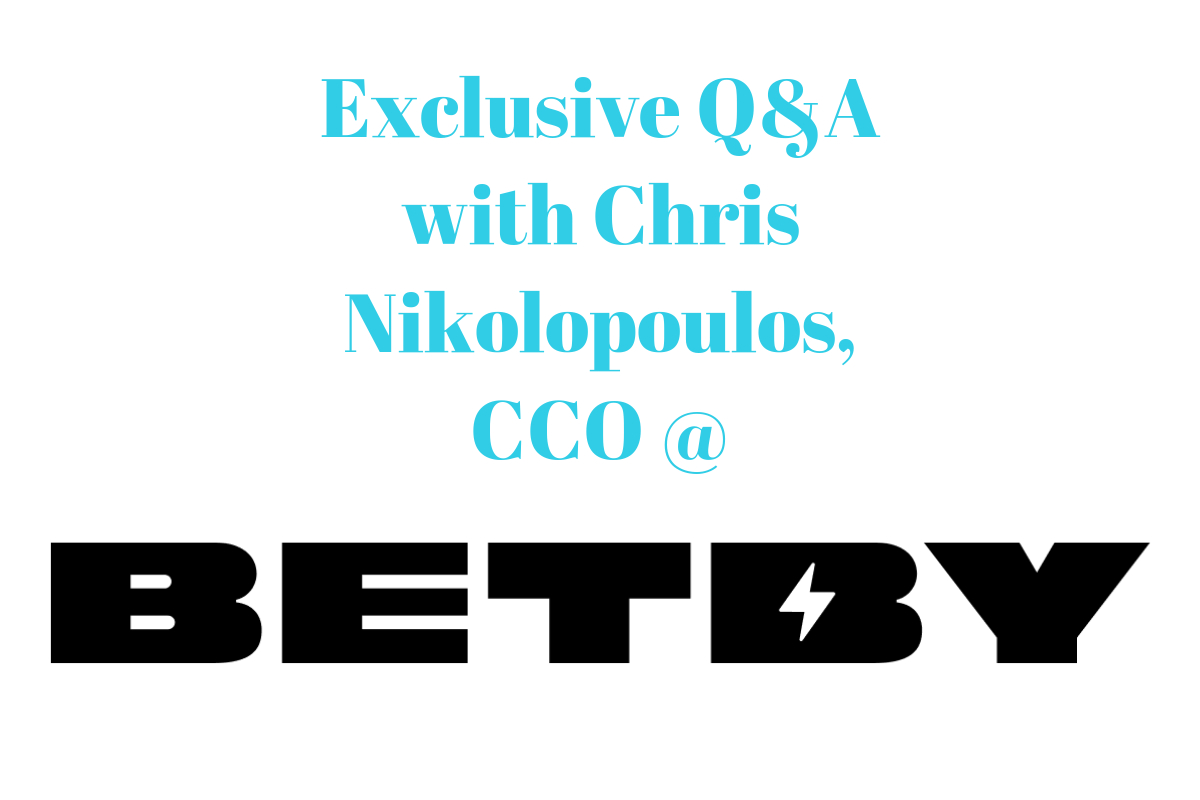 Reading Time:
3
minutes
Betby is an exciting new entrant to the sportsbook provider arena. Chris Nikolopoulos, CCO at Betby, discusses what makes them different, and what is in the pipeline for the company. Chris Nikolopoulos is an experienced commercial director who leads the international sales and business development teams at Betby. His responsibilities include the company's rapid global expansion and spearheading its entry into multiple new markets. He has extensive knowledge of the retail and online sports betting and casino sectors, having previously worked at EveryMatrix, Playson, and Altenar.
1. How does Betby differ from the other sportsbook providers on the market?
There are a number of providers in the industry but we believe we are coming to it with a fresh approach. It is important to keep in mind that we decided to invest in sportsbook software because we saw a gap in the market, both from a product and services perspective, and we were confident we could fill it. So far, everything is going according to plan – if not better. For us it's very important to offer not just a product, but a complete business relationship to our partners, which means that we are listening to them, we are prioritising their needs and we are not afraid to develop further.
With regards to our product, we have some significant USPs, such as the ability and the focus that we have on being able to deliver customisation based on an operator's needs. For instance, we have developed several UI layouts which can cover different segments of players, no matter if they are coming from a traditional sportsbook, or a more modern, casino-related background. At the same time, we are putting lots of effort on data and BI, by harnessing machine learning software, which is used to predict and detect customer behaviour, whilst also facilitating automated personalisation techniques. Our team is a mix of industry veterans with huge experience and young, motivated people with innovation in their blood.
2. What challenges do Betby face as a newer provider, competing against bigger, established giants?
I would say that the biggest challenge that most of the new companies have to face is proof of concept. It's absolutely normal for clients to require some certainty before they choose the provider they will work with and for this they need to see some success stories. However, with regards to us, I wouldn't say this is that big of a problem at the moment. Within a year of being operational, we have managed to agree commercial deals with several well-established brands and we are already looking further into the future. Possibly, the biggest challenge we are facing is the fact that we don't have as many licenses as the established yet. As a result, we cannot compete in all of the regulated markets. However, time will change that and we have already taken the necessary steps to earn the necessary accreditation.
3. What markets are Betby targeting as part of its expansion?
We are growing quickly, not only in terms of new clients but also in terms of human resources and technical infrastructure. Our goal is to be a worldwide provider and from launch we have been taking the necessary steps toward that goal. However, if we exclude the European and Asian markets – where we are already operational today – I would say that our growth is very likely to come from territories in Latin America, which is set to become an incredibly exciting region.
4. Betby offers a significant array of sports markets. Is this choice vital when entering new markets?
Yes, it's necessary. In European markets more or less everything is similar. But try to enter Indian market without cricket or UK without horse racing for instance, and it will be a struggle. Localising the sportsbook content in terms of sports, tournaments, events and markets offered is key. At the moment we are offering more than 55 different sports with a huge variety of sports markets and we are constantly adding more.
5. What is in the pipeline for Betby?
We are in a stage of growth and we are excited about it. At the moment we are focusing on the upcoming SIGMA exhibition which will be a wonderful chance to meet with old and new partners and friends. At the same time, we have finalised our presence at ICE London, where for the first time we will have our own BETBY stand. And we are also progressing with our MGA license application, which is expected to be confirmed soon. Finally, in terms of new sales, we are having some great cases in the pipeline and I believe we will soon be able to share some exciting news but at the moment I cannot comment further. Stay tuned!