Exclusive Q&A with Ian McDonnell CEO at Blexr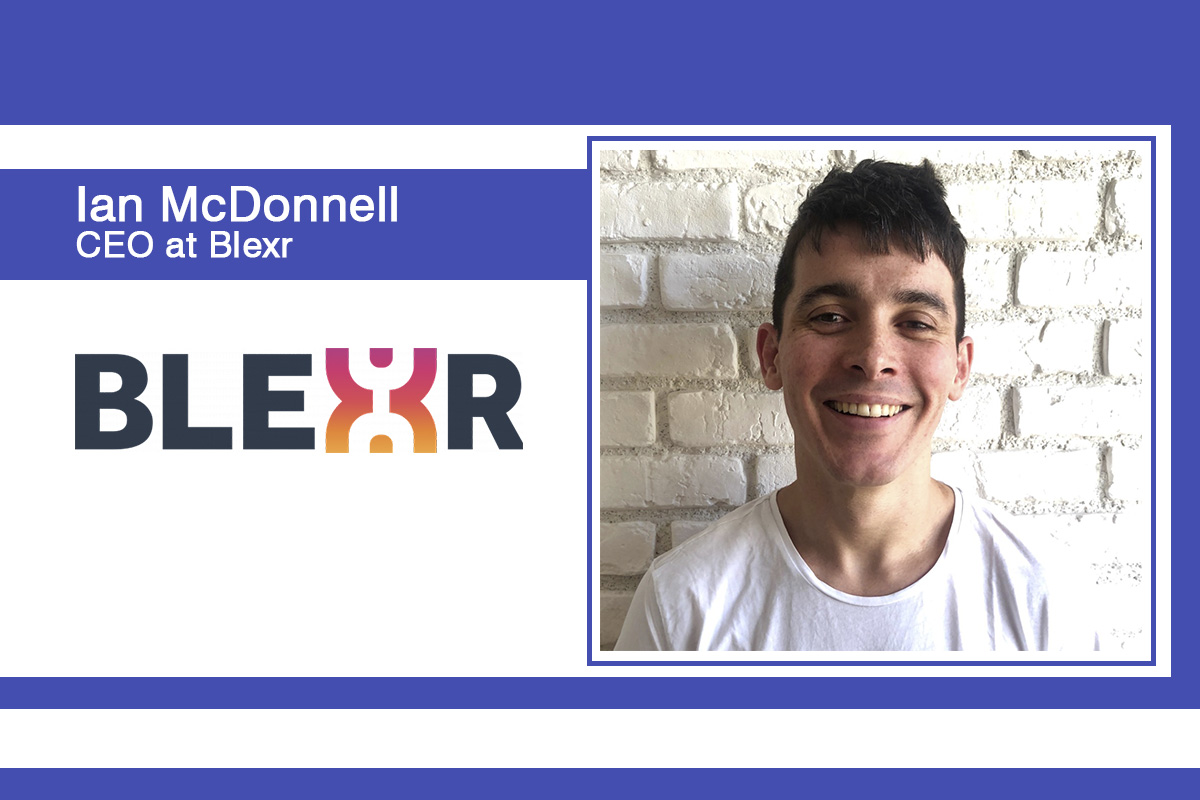 Reading Time:
5
minutes
First up, tell us about yourself. It's always great to hear successful entrepreneurs speak about themselves.
Mine is the classic affiliate story: in my final year of college in 2004, I started getting seriously into poker after winning €450 in a home game. Having been broke my entire student life, winning that amount of money in a night piqued my interest. I started to read a lot about poker, immersing myself in books, forums, and any other poker-related content I could find.
Soon after, I graduated from university and started my first job with a telecoms company, working in their web content department. At this point, I was playing online poker almost every day. After some initial struggles, I was earning more playing poker in the evenings than I was in my day job.
I was keen to travel while I was still young. Having saved up some money, I decided to quit my job to seek adventures overseas. At this point, I had enough of a bankroll to play poker full-time and sufficient money left in the bank for a return ticket, in case poker didn't work out. I headed off to Asia with some friends and started my professional poker-playing journey.
The next three years went brilliantly. By 2008, I had travelled across Asia and moved from low-stakes to high-stakes games.
I was also getting an amazing rakeback deal from the poker site I played on. The manager signed me up to their affiliate programme and told me to offer the same deal to my poker network. Not long after, I had 20-30 of my poker friends on the same deal and got a 5% cut of their action.
Most of my poker network were professional players, so 5% of their rake added up to a pretty significant amount. That then got me interested in the business side of poker, and it was from there that I found affiliation and immersed myself in online marketing in the same way I had previously done with poker.
I had very strong links with several members of the close-knit Irish poker community and regularly chatted with a gentleman who went by the name of "roadsweeper". After we got talking about building a website together, we decided to try our hands at the online marketing game.
When roadsweeper (or Paudie, as he's better known these days) and I started working together, affiliation went from a part-time hobby to a full-time job. Our first site was dedicated to our shared passion – poker – and we had immediate success, reaching four-figure earnings in our first few months. Soon after, we made our first foray into casino, and sports betting followed not long after that.
While I'm wearing the hat of CEO, Blexr is very much a partnership. Our success to date would not have been possible without Paudie's positive energy, work ethic, and sense of humour, as well as his superhuman ability to put up with my pig-headedness. He was also the driving force behind the eventual creation of Blexr in 2015.
It has been four years since Blexr started. What were the ideas and circumstances behind founding it?
At the start of 2015, I was in China and Paudie was in Ireland. We were running 10-20 websites, and had freelancers spread across the world managing everything from design to dev to content.
Back then, we assumed every affiliate was running a similar operation to our own, and that everybody was running a "two guys in a garage" type of setup. On receiving an invite to a private affiliate event in Punta Cana, our eyes were opened when we learned that several of the super affiliates in attendance ran "real" companies with offices, staff, and the rest of the things you'd expect in a normal business.
That led to discussions on centralising operations. We went on to do some research on the various gaming hubs around the world and finally settled on Malta as the home for Blexr.
The company is going great, judging from the awards you get. What is the secret of maintaining freshness and motivation even after four years?
That's a great question. While Blexr opened its doors four years ago, we've actually been working together since 2008.
Our motivations have changed a lot over the years. Initially, the main motivation was money. When you have bills to pay, you need to have a viable business that can cover your living costs. Luckily, things went well from the very beginning, so we never had financial worries.
Once you reach a certain level of financial success, money becomes much less of a motivating factor. Nowadays, there are other aspects of running a company that are far more important to us.
The first is our focus on building great products, something that is part of Blexr's mission. Being part of a team that works on products users love is highly motivating.
Secondly, developing and growing a company culture is both fun and challenging. It can be an emotional rollercoaster at times, but ultimately it's very rewarding.
Blexr has reputably earned a standing in the lead generation, especially in the gaming and casino verticals. Tell us about some of your innovations in the digital marketing arena.
All of Blexr's success is a result of the hard work and dedication of the 100 or so individuals that make up our team of teams. Our growth and constant evolution and innovation is a result of their creativity, dedication, and commitment. Malta often gets a bad reputation when it comes to the quality of talent on the island; we're fortunate to be blessed with some of the smartest and hardest-working people in the industry.
When it comes to innovation, at the moment we're putting a lot of focus on big data. We're working on a number of different projects that aim to provide a personalised gaming experience for our users. We're also exploring different ways to discover what users want to then tailor our products to their needs.
Since you are into the business of bringing customers to the gaming and gambling websites, you must be in a great position to judge what customers really need. Could you specify a couple of things that customers really need or want, but not available at present in the gambling industry?
I think the big thing that customers in gaming want is trust and transparency, which is often lacking in the industry. Transparency is something we really care about at Blexr. It's one of the core values of the company, and it's also part of our mission statement when it comes to how we approach our products and our users.
The digital marketing space keeps on evolving. There was once Google's near monopoly. Then Facebook arrived. Now, a host of new social media upstarts threaten to disrupt the digital marketing space every other day. How do you keep calm and generate leads amidst such fast-paced evolution?
The affiliate industry and SEO have changed a lot over the past ten years. The methods we used to rank websites a decade ago would have your website penalised for life if you tried them today.
It's always important to look towards the future. What way is SEO going? What sites are ranking well these days and why? What other channels can be used to generate leads apart from SEO? We try to keep one eye on the future at all times, to ensure that we're building sites and products that will stand the test of time.
You bring leads from all over the world. What are the steps that you take to ensure legal compliance, as the rules on gambling practically change from country to country – even from state to state in many countries?
We have fantastic commercial and content teams with dedicated people managing compliance across our network of sites. We are in regular contact with all our partners to ensure our sites are always up to date and aligned with current regulations.
Now you have an office in Barcelona as well, apart from the headquarters in Malta. Any plans to expand further, especially to the USA and Asia?
Right now, we're focused on our two offices in Malta and Barcelona. As the regulatory landscape changes in the US, Asia, and other markets, we may look to strategically set up offices in those locations. However, for now, our priorities are Malta and Barcelona.
Exclusive Q&A with Jeton Kodia Co-Founder at Oddspedia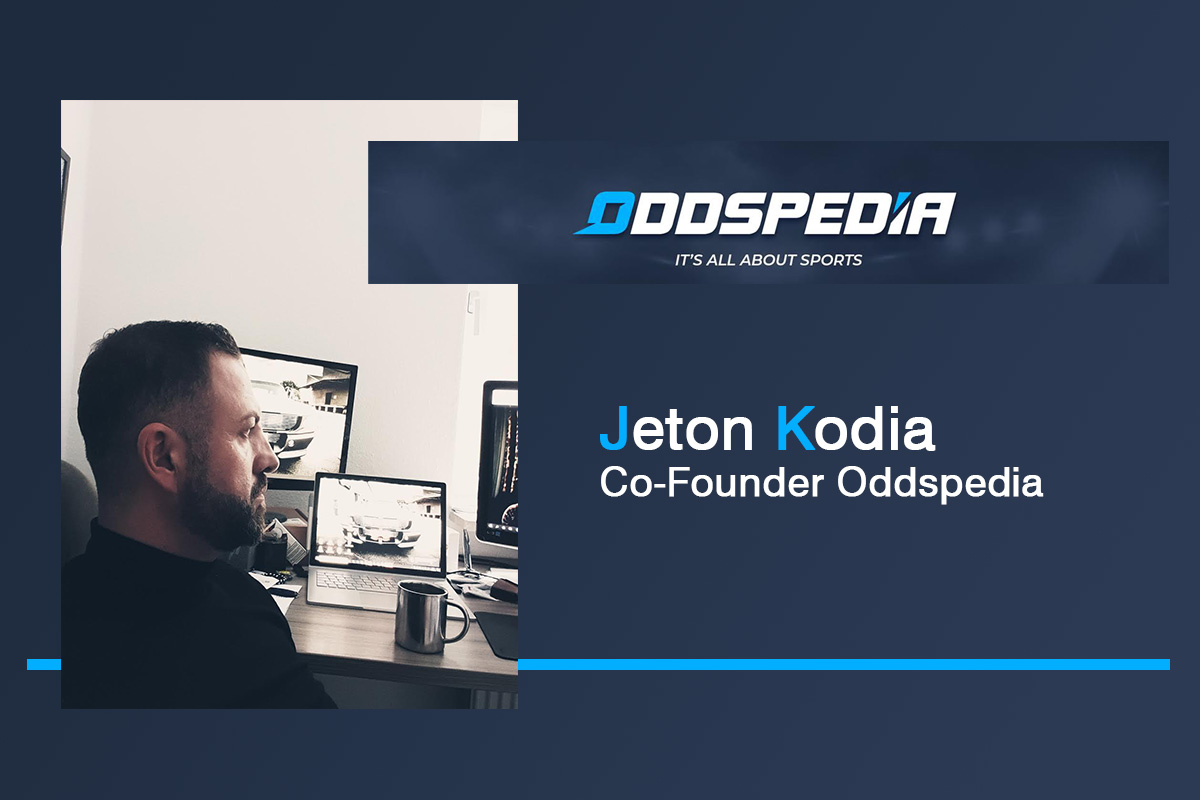 Reading Time:
6
minutes
Let's start with a few words about yourself. Our readers love top executives talking about themselves.
My name is Jeton Kodia and I have been in the gambling business since 2009. I became an iGaming affiliate when I turned my hobby into my profession. Gambling is part of my life – I love betting, casino games, and poker. Additionally, with my first name Jeton, it was somehow destiny that I had to step into this industry. I am addicted to football, and I had to lose quite some bets on my favorite team until I learned that when you want to take betting seriously, you need to refrain from your emotional attachment to a particular team and turn your attention more to comparing the odds. Besides football and pro sports in general, I bet on pretty much anything with my friends. This ranges from prop bets about winning at Playstation games to whether my first child will be a boy or girl. There is always something going on in my life which we can bet on.
Now on to Oddspedia. What led to the founding of Oddspedia?
As I already hinted at before, I wanted to focus more on the odds at sports betting. Therefore, I teamed up with Jan, whom I know since we were 18 years old, and who is equally passionate for sports in general and football in particular. Together, we co-founded our company and website Oddspedia. The main goal of our company is to provide valuable, competitive and user-friendly services for sports betting fans, players and publishers. Since its inception and over the course of several years, Oddspedia established itself as one of the biggest international affiliates in the sports betting world.
Could you elaborate on the cutting edge that Oddspedia possesses? There are other companies that offer similar services. What makes Oddspedia "the number one sports companion" of punters?
The website aims to provide as much value to the user as possible, and the information is conveyed in a manner to ensure a great user experience. It starts with guaranteeing a reliable odds comparison – odds on Oddspedia are being scanned in real-time across more than eighty bookmakers to ensure that only the most up-to-date data is displayed. This is complemented by features not commonly found in competing websites, such as geolocation to show only relevant betting sites for the user, direct links to bookmakers' betslips, full odds movement history and various betting tools. This is part of what makes Oddspedia one of the best sites for odds comparison. But as a matter of fact Oddspedia offers much more than that. The website has amazing sports coverage as well, providing livescore information on more than 30 different sports. Users can also explore sports statistics, bonuses and promotions, or read the latest news on their favourite leagues, teams and matches. All of this wrapped in an app-like web experience, with quick performance and a state-of-art modern design makes it easy for Oddspedia to stand out from its competitors.
You recently overhauled the Oddspedia website. What are the new features that have become user favorites?
In August Oddspedia had the biggest makeover yet with its relaunch. The new version was in development for more than a year, and enabled the development team to apply new tools and technical innovations that were simply not possible on the old site. Major front-end and back-end changes were done to improve the user experience, and the new UI provides much more natural and polished user flow. To ensure seamless operation, updates regarding back-end software, systems,  processing odds nodes, and new integrations are introduced almost on a day-to-day basis.
You have also launched widgets for webmasters and digital publishers which help them monetize their website through affiliate marketing? Tell us more about the widgets and process of monetizing.
One of the main issues from editors, publishers and affiliates is providing real time data to their customers. Is extremely hard to find a proper way to do it. The Oddspedia Widgets fill the gap between the sports data feeds and the operators.
For editors, the Oddspedia Widgets have been developed as a real "all-in one" solution. These tools can be implemented into any site by simply pasting their code, providing that site's users with real time odds data. Publishers can benefit from the live information by not only providing their users an odds comparison widget for free, but they can include their affiliate link to the respective bookmaker. Clicks are simply shared on a 50/50 basis. The way the split works is that the widgets rotate with two links, one for the publisher and the other for Oddspedia which will be applied with equal chance.
 Publishers will get real time sports data without any cost for them, at same time they offer that to their customers and readers.
The Covid-19 pandemic has affected the betting and gambling companies, especially the traditional forms of betting and gambling. It is not yet done yet. How have the lock-down and social distancing measures affected your business?
In every crisis there's an opportunity. The coronavirus outbreak has had a devastating impact all over the world and on our daily lives, with many businesses in almost every industry feeling the pinch. That's no different with the gambling industry, as most major sports were suspended in the first lockdown during spring time.
At Oddspedia we expected that the interest in sports will even grow bigger in times of social distancing and isolation. But with the vast majority of sports canceled we had to find a way to react to the situation. We focused on increasing our sports portfolio and cover almost any event going on worldwide. As crazy as it sounds, the matches from a Table Tennis tournament in Russia were checked over a million times on Oddspedia.
There are still positives that can emerge from the pandemic, with virtual sports and esports being one of them. Virtual Sports truly boomed in interest. Esports betting is a vertical in the industry that was already rising in popularity before the outbreak. But now, it's well on its way to establish itself as a major offering for operators and affiliates, which is set to continue even after we come out the other side of virus lockdowns.
It has been seven years since Oddspedia was launched. Most of these times, you focused mainly on Europe, especially the German-speaking countries. You are now venturing in to South America. How has the user response so far from the Latin American countries, who certainly love their football? Any plans to start operations in Asia?
Our entry into the South American market has been very successful. The audience there is extremely passionate about sports and betting, and they show a great demand for our product. Of course, we provide local users with well-targeted information from local bookies in their native language. We began with the integration of Spanish and Portuguese languages for our product, then we structured our content to be as engaging as possible for local users. It's no secret, that for users from Brazil, as well as for other Latin American countries, football is the most popular sport. So when entering our website, we meet users with the most interesting football matches from their local leagues. These are shown first and then followed by popular worldwide championships.
This personalized approach is very successful and we have good and stable traffic coming from these countries
Several Asian countries, like Japan for example, are very interesting for oddspedia, as well. However, we deem it highly important to find the right partner when entering a country like that. It is crucial to have the right partner who is fond of the language, can translate and adapt to the correct betting terminology, and possesses local SEO knowledge. We envision to grant sublicenses for oddspedia if the right company to partner with comes knocking on our door.
The technology is moving at an unimaginably high speed. How do you think artificial intelligence and machine learning would impact the betting industry, and specifically the odds comparison
Automation based on machine learning has been key within ecommerce for years and the igaming industry should apply insights gained in other sectors. Offering a personal user experience in a responsible environment comes from understanding and catering to each individual player's needs from an entertainment point of view. AI is a type of software or hardware that learns – and it could be programmed to learn mostly about users and their behavior and utilize those insights to drive the developments of new, hyper-personalised gaming and internet betting experiences. The technology is being applied to learn our habits, our likes, and our relationship patterns. Online gaming is an industry that runs on data, such as results, stakes, percentages, odds, stats, and so on. All of these numbers are constantly crunched, calculated and analysed behind every major gaming platform. For this reason, ML is actually playing a growing influential role in the sector, changing the game for both online gaming businesses and their players
Finally, what would be your key advises to any new entrepreneurs starting something new in the gambling industry or affiliate marketing sector?
Don't start something just on your own if you are a newbie. First, dip your foot in the water and gain some experience in the industry. I would recommend starting with a job at a bigger affiliate company or in affiliate marketing at an operator. If you are smart, you can learn a lot quickly and avoid a bunch of costly mistakes you might have made otherwise. In the next step, you can try out your own ideas. By then, you already have a sound understanding of the industry, which allows you to make even better products right from the beginning and the timeframe until you are able to realize a return on your investment is likely to be much shorter, as well.
East Africa's iGaming Industry A Prime Opportunity For Growth And Expansion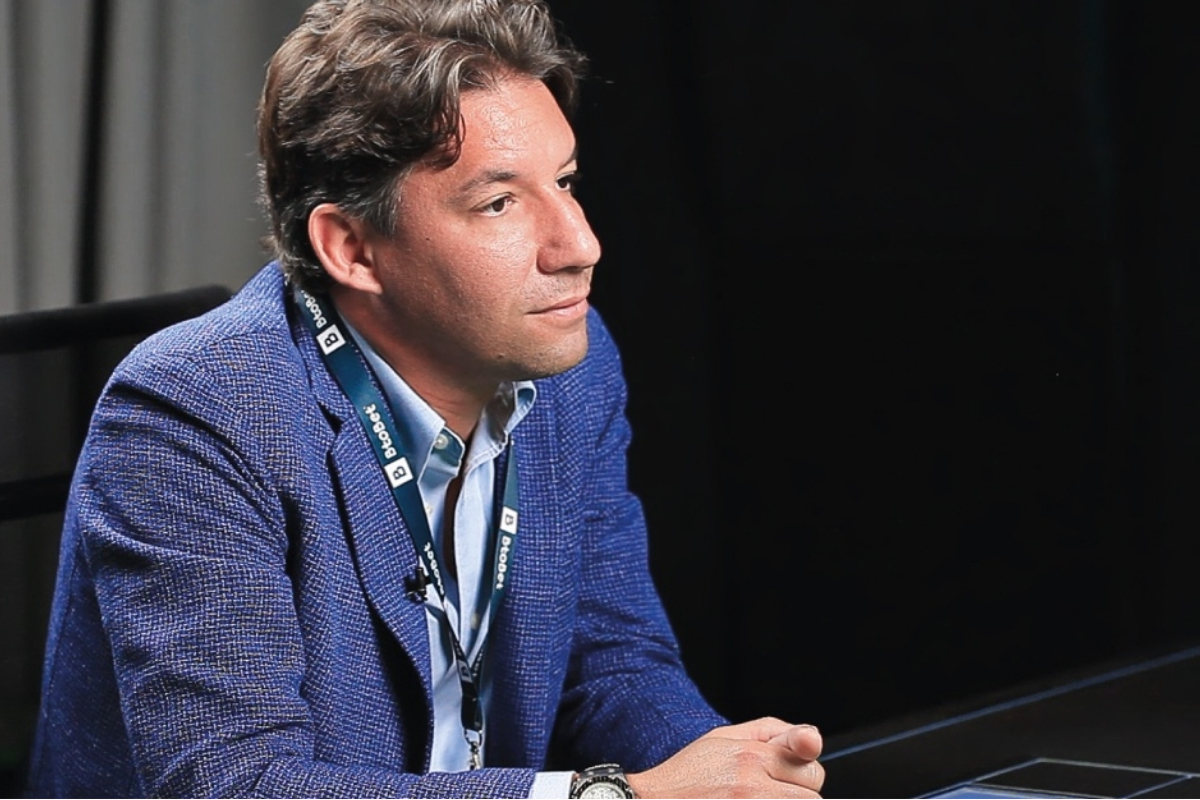 Reading Time:
3
minutes
East Africa is one of the regions in Africa that is garnering the most attraction when it comes to the betting and gambling industry. We meet Alessandro Pizzolotto, STM Gaming's CEO and Certified Partner of BtoBet in Africa what he thinks about the subject and how the region could further evolve in the short to medium term.
Is it your opinion that sports betting is more rampant in Eastern Africa? Why?
There is no doubt that the popularity of sports betting in the whole of Africa derives from the huge popularity of sports across the entire continent. The popularity of sports, especially football, has been further highlighted in recent years with the huge success of African players in major European leagues. One could make reference to Napoli's strong Senegalese centre-back Kalidou Koulibaly, Arsenal's Gabonese striker Pierre-Emerick Aubameyang, and Liverpool's Sadio Mane, amongst many others.
Nonetheless with numbers at hand, a report published by Dublin based research firm "Research and Report" clearly indicates that the iGaming industry in the Sub-Saharan region is seeing an increase in the number of millenials who make use of mobile phones to place bets. The report states that the eastern region in Africa, with Kenya and Uganda as the primary examples, is at the forefront of the continent's gambling market.
How did weak laws and regulations offer the perfect environment for the growth of gambling in Eastern Africa?
I wouldn't state that East African markets are afflicted by weak regulations. The M-Pesa and SMS payments conundrum that resulted in Kenya last year was in effect a demonstration that local regulations do work, and in blocking these vital payment systems to the country's largest operators the Kenyan government was effectively cutting the operators from millions of customers.
Whilst one can argue to great length regarding the escalating enforcement measures that were introduced by the government, this does not in itself demonstrate a weak regulatory framework that would benefit black or grey markets.
Does East Africa have more nations that participate in sports betting than any other African region? 
To understand why the iGaming industry has registered stronger growth in Eastern Africa than in other regions one has to understand the payment gateways and services available, which are fundamental to the industry. East Africa is undoubtedly at the forefront of the entire continent when it comes to payment gateways, especially mobile money. It is a known fact that from a financial inclusion perspective Africa is still lagging behind more established markets, such as Europe.
Yet when it comes to East Africa, the region – with countries such as Tanzania, Uganda, Kenya and Rwanda – is a global leader in regards to the highest per capita registered and active mobile money accounts, and volume of mobile money. The region has the fastest growth in mobile money accounts and in each country the number of mobile money accounts surpassed the number of bank accounts.
The phenomenon of mobile money has been ongoing in the East African region since 2007. The roots of mobile money lie in Kenya with the launch of M-Pesa by Vodacom . With the lack of financial infrastructure in the region and the cost of mobile phones dropping rapidly in that same period, mobile money spread quickly through the rest of East Africa.
If one were to compare two leading markets in Africa – Kenya from the East African region and Nigeria from its Western counterpart – one would find huge discrepancies from this perspective. Whilst in Kenya 56% of the population aged over 15 years have an account with a financial institution, on the other hand 73% report having a mobile money account. At the same time the situation cannot be more different in Nigeria, with 39% of the population having an account with a financial institution and only 5.6% having a mobile money account. This obviously has a very strong impact on the iGaming industry.
Nonetheless this situation is set to change in the short to medium term, especially with the continuous expansion of companies such as MTN Africa and Airtel Africa across the whole continent. Such an expansion will pave the way for a true pan-African payment gateway facilitating money transfers, deposits and withdrawals when it comes to the regional iGaming industry.
"As the CIS's second largest country, we're looking at one of Europe's greatest growth opportunities." Exclusive Ukraine interview with BetGames.TV's Yury Mikhaylov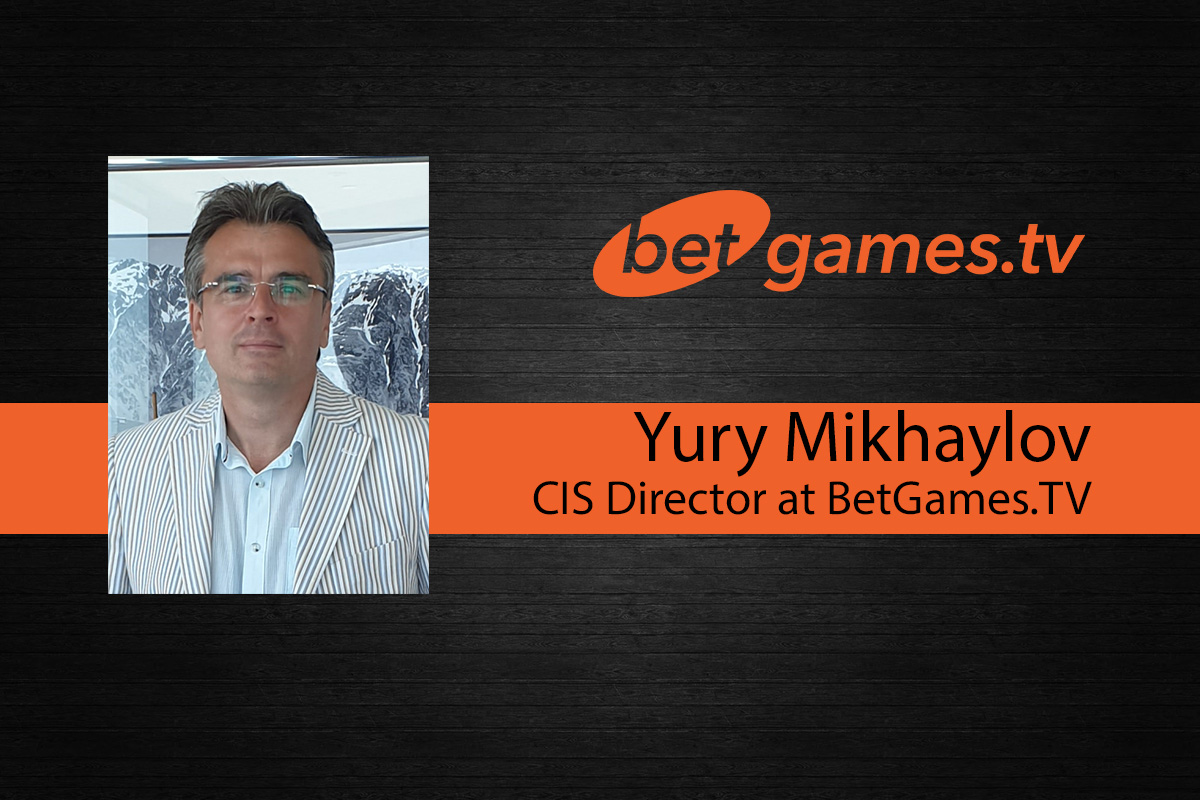 Reading Time:
3
minutes
With the stage now set for history in the making, Ukraine is preparing to open its market for the first time in more than a decade.
Proven as one of Europe's most in-demand live casino suppliers and headquartered in neighbouring Vilnius, we caught up with BetGames.TV's CIS Sales Director Yury Mikhaylov to get his views on Ukraine's potential, as well as his own plans for the market.
With BetGames.TV gearing up to bring its products to the Ukrainian market in the near-term, how do you see prospects here?
As the CIS's second largest country, we're looking at one of Europe's greatest growth opportunities. Infrastructure factors, such as widespread internet access and the prevalence of online banking, have laid a great foundation for a digital-first approach from the outset. Twinned with a market crammed with tech savvy players, and you're looking at a serious boost for national revenue with plenty of potential for online casino, making it an exciting time for all involved.
I would encourage anyone who remains sceptical of the benefits of regulation to consider the example offered by neighbouring Georgia (on a smaller population scale of course!). The country has improved player safety, widened consumer choice and boosted the national economy by attracting new investment. For that reason, it's pleasing to see Ukraine follow the example set by several other regional European markets by putting a framework in place to establish its own gambling industry, and we look forward to playing a part in the market's development.
Has BetGames.TV already established a footprint in the region? Are there any further steps which the regulator needs to take before you do so in Ukraine?
We already have a well-established network with Ukraine's biggest global hitters (such as Favbet and Parimatch), who, as regional heavyweights, are going to be key in shaping how the market develops in its early stages. Both operate an extensive network across the CIS and Europe, and we are on excellent terms with them given the number of jurisdictions we're actively working in together.
On a macro level, the Ukrainian regulator has certainly taken steps in the right direction, although having said that, several inconsistencies remain within the proposed framework, which the authorities must work to clarify in order to fully realise all the advantages of regulation. I'm confident this will be addressed and look forward to seeing updates on this soon enough.
And what are your plans for the market going forward?
From what we've seen so far, I'm certain that the full legalisation and improved transparency of the Ukrainian market will add a wealth of new opportunities for us, particularly when it comes to online casino.
We've been hugely successful in Belarus in a similar format – where we went online with the country's first digital offering (launched by Parimatch) and have already outperformed every slot supplier on the market there. We also offer far superior margins to our competitors, and in many cases, theseare greater than sports betting itself, so I see plenty of potential for us to sit alongside newly established Ukrainian sportsbooks too without cannibalising spend.
Accordingly, I believe we're in a strong position to capitalise on the Ukrainian market's likely huge customer base as soon as we go live there, and I'm sure we'll prove to be key in helping operators make their mark on the territory. As well as our award-winning live dealer offering (fully developed in-house), we've also got a raft of marketing and promotional services that are going to be tailored to a jurisdiction where we are already familiar with what players are looking for.
How do you envisage Ukraine's commercial landscape will shape up in the coming years? Do you expect to see a lot of competition?
New market entries require considerable resources. Compliance procedures can be complex, time-consuming and geographically differentiated. For that reason, local knowledge and contact networks tend to play an important role. Ukraine is no different: with a high bar set for entry, many anticipate that the territory's commercial future belongs to those who are already present within it.
Of course, given a population of close to 40 million, we're dealing with one of Europe's largest markets in terms of potential– so I'm sure plenty of our international operator friends and partners will also be eyeing it with interest. Given how pivotal we have been this year in boosting global partners' operating revenue and acquisition efforts, I'm also sure we'll prove ourselves to be a valuable asset in helping our partners' operations get going there as soon as they go live.