ICU and Spectral technology take centre stage at EAG 2020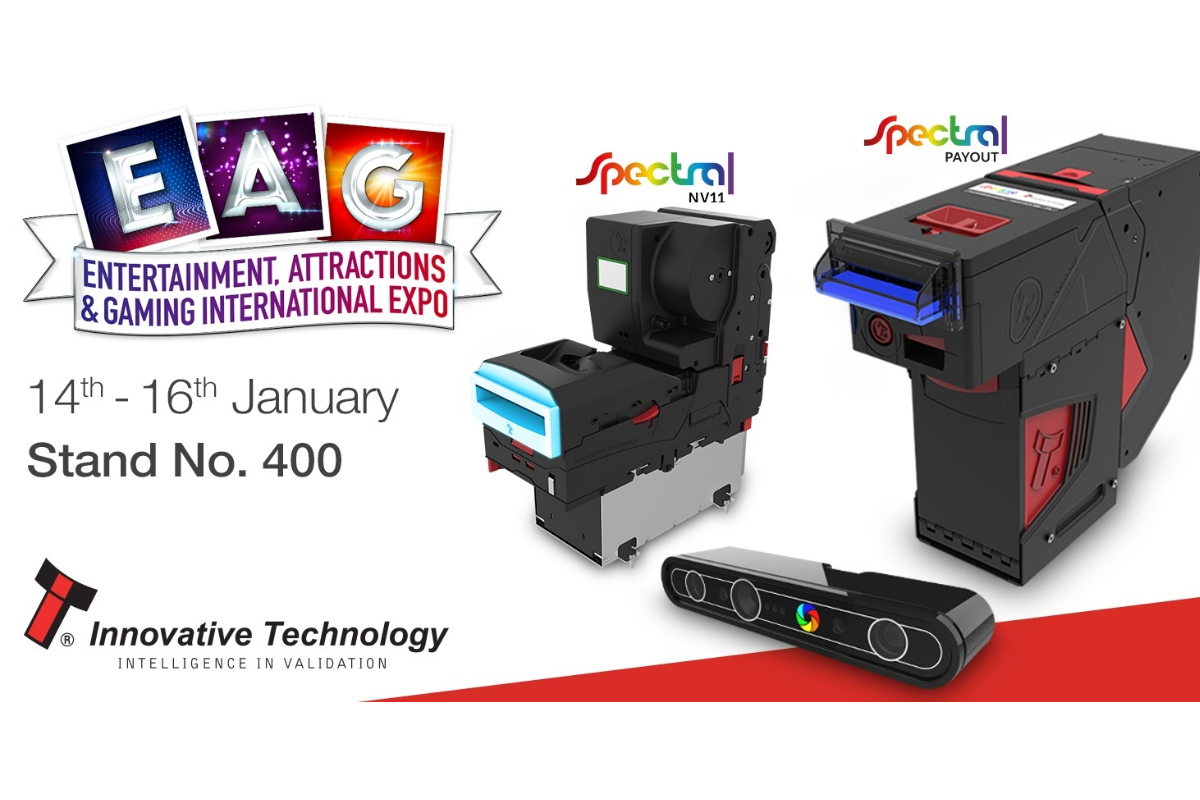 Reading Time:
2
minutes
The gaming exhibition calendar for 2020 kick starts with EAG in London which takes place on 14 – 16 January 2020 at the ExCeL convention centre.  Leaders in cash validation, Innovative Technology, plan to have their latest Spectral Technology products and ICU age verification device centre stage on the stand.
Andy Bullock, Senior Business Manager commented, "EAG provides a platform for us to showcase new and exciting products and essentially launches our exhibition plan for 2020.  This year we will be focussing on showing EAG visitors the advantages of using Spectral Technology when validating and recycling cash. We are looking forward to showcasing our new Spectral Payout recycler ideal for high volume applications requiring multi-denomination recycling at fast speeds.  This advanced version of the SMART Payout offers a huge 80 note recycling capacity and can store and recycle all denominations from a given currency helping to manage float levels more efficiently and keep machines operational. Using Spectral Technology, it has the added benefit of offering complete note image capture (highest spectral coverage) to authenticate banknote validity and protect against fraudulent and stained notes."
Andy continued, "The NV9 Spectral is also now gaining momentum in the gaming and amusement industry and customers are eager to extend their recycling capabilities by adding a compatible note float module (NV11 Spectral). This gives a fast and secure means of note recycling to ensure float levels and downtime are reduced. Installing this unit in conjunction with the SMART Coin System (SCS) – a bulk coin validator, mixed coin hopper and recycler in one, results in fast, multi-denomination recycling for both notes and coins.  The SCS has a market leading coin hopper capacity with payout speeds of up to 12 coins per second, eliminating coin starvation, the need for multiple hoppers and improving cashflow."
"Since the introduction of ICU age verification earlier in the year we have been developing this product to include facial recognition technology and look forward to demoing this to the industry at EAG. These new features use facial recognition to identify those who have willingly self-excluded or have been excluded.  Supporting responsible gambling is imperative for the gaming industry and should be a key part of any corporate social responsibility policy. ICU can help ensure compliance with age restrictions to safeguard children and prevent underage gambling plus provide easy implementation of the self-exclusion scheme."
ICU boasts a high level of accuracy with a proven 96% success rate in detecting under 18's and compared to a human accuracy rate of 69% it outperforms humans across all age ranges. ICU is also listed in first place (99.8% accuracy) on the Labeled Faces in the Wild (http://vis-www.cs.umass.edu/lfw/) – a public benchmark for face verification.  It uses artificial intelligence and ITL's own algorithms to recognise faces and verify age.
Concluding Andy said, "We are looking forward to showcasing our latest products and technologies at EAG so make sure you come and see us on stand 400."
ODJ Survey Reveals France's Gambling Activity Declines, Problem Gambling Rises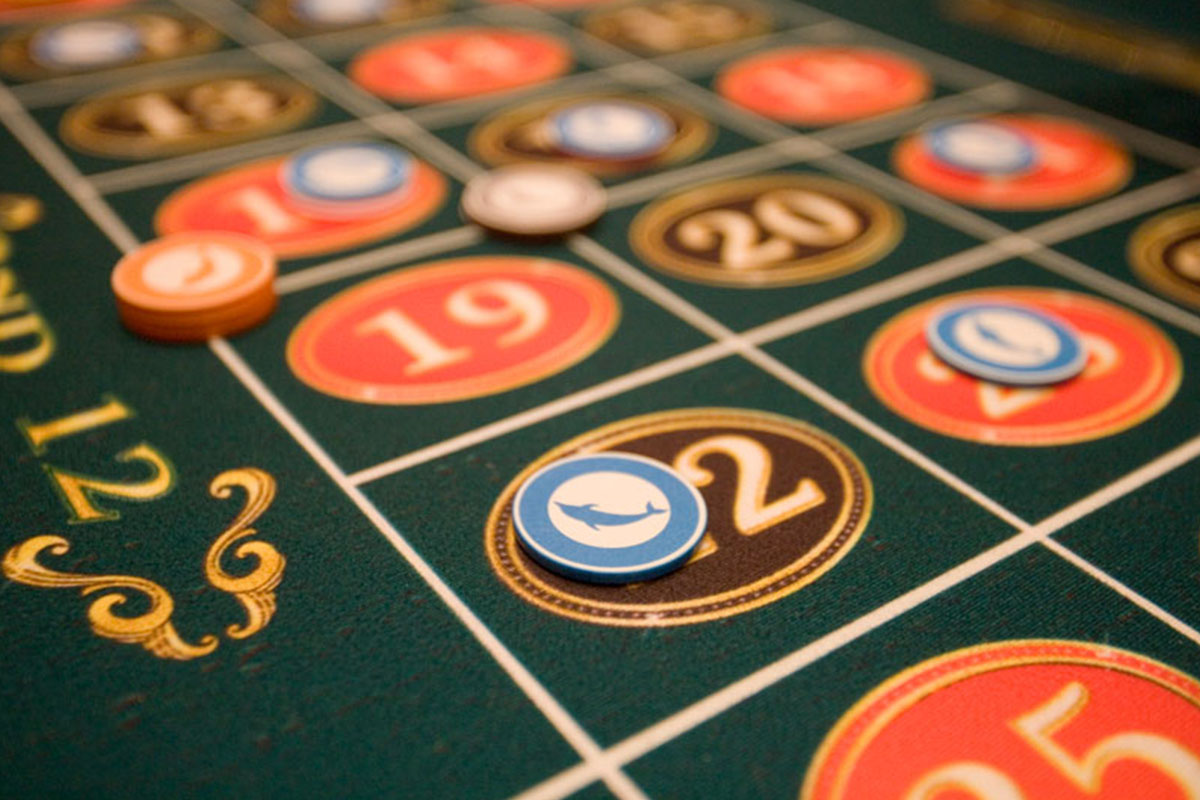 Reading Time:
< 1
minute
The latest survey by Observatoire des jeux (ODJ), the regulating body that monitors the gambling activity of France, has revealed that gambling activity in the country is declining, but the cases of problem gambling rise.
Problem gambling is one of the biggest setbacks of the gambling industry. Protocols that ensure that players are protected from themselves are required for every company before approval of their licenses.
The decline in gambling activity for a country could mean two things. First, the country gets lesser revenue from the industry. And it also means that fewer people are attracted to gambling which means more money for their families.
ODJ reported that 47.2% of the ten thousand respondents are engaged in some gambling last year, a decline from the 2014 survey's 57.2%.
The report also showed that the country's excessive gambling activity doubled from 0.8% in 2014 to 1.6% in 2019. Gamblers at risk of becoming problem gamblers rose from 3.8% in 2014 to 4.4% last year.
The regulating body concluded that around 370 thousand French adults are problem gamblers, while about 1 million are at risk of becoming one. ODJ also claimed that 6% of spending on problem gamblers and those at risk of becoming one contributed 38.3% of all gambling spending in 2019.
The survey also revealed that lottery games lead France's gambling activity, but problem gambling among lottery players remained low at nearly 1%. The report revealed that lottery scratch games are twice more addictive than traditional draw games. Poker and casino players are four times more prone to problem gambling compared to lotteries, while sports and race betting is six times more addictive.
Holland Casino Reopens to Public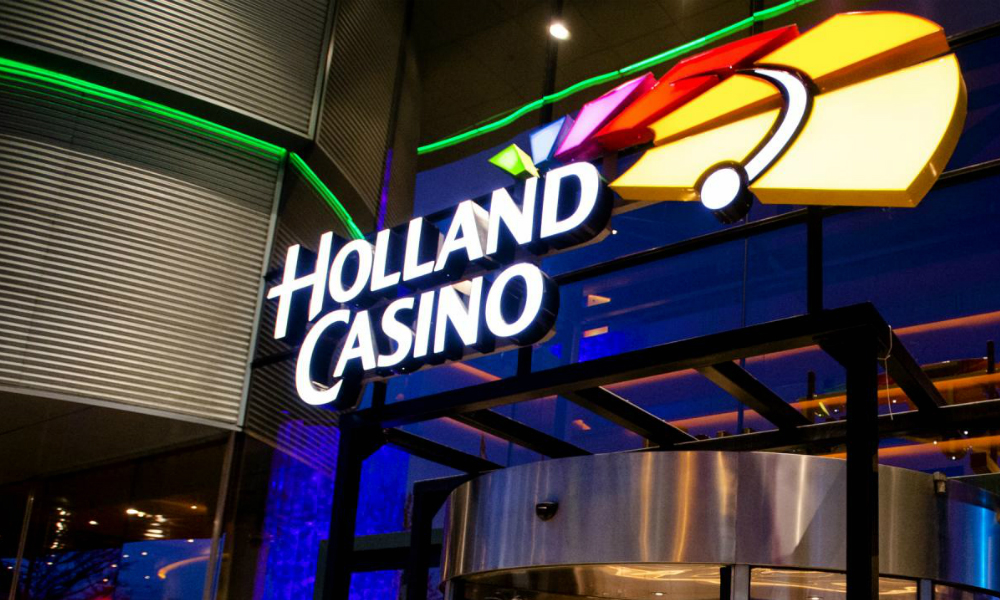 Reading Time:
< 1
minute
Holland Casino has reopened the doors of all 14 of its facilities on July 1. The opening act was performed in the atmospheric dome hall of Holland Casino Amsterdam Centre by singer Tino Martin and CEO Erwin van Lambaart.
Under the supervision of croupier Sharize, the first spin on the roulette table was symbolically given. This ended the closure of almost four months.
"We are very happy that we are open again and that we can fulfill our social task. As of today, our valued guests can safely and responsibly enjoy our hospitality and our exciting range of games during a pleasant afternoon or evening. We have fully furnished all branches in accordance with the 1.5 meter guidelines, while retaining the atmospheric ambiance that the Netherlands is used to from us. Not only the latest slot machines, but also the familiar table games such as Black Jack and Roulette are available again today. Our restaurants and bars are also open. We do ask everyone to make a reservation and adhere to the known guidelines. Our 4,000 employees are ready for our guests with special instructions," Erwin van Lambaart, said.
"I love this beautiful location in the middle of our capital. A few weeks ago I recorded a number of acoustic sessions in this intimate dome room for my fans and for the employees and guests of Holland Casino. That was of course very special to be allowed to do and it produced beautiful images, but at the same time it was also very unreal. I am very happy for all the people at Holland Casino that they can get back to work and that everyone can return here for a relaxing afternoon or evening," Tino Martin said.
Dutch Legal Protection Minister Seeks to Ease Tensions Over Gaming Addiction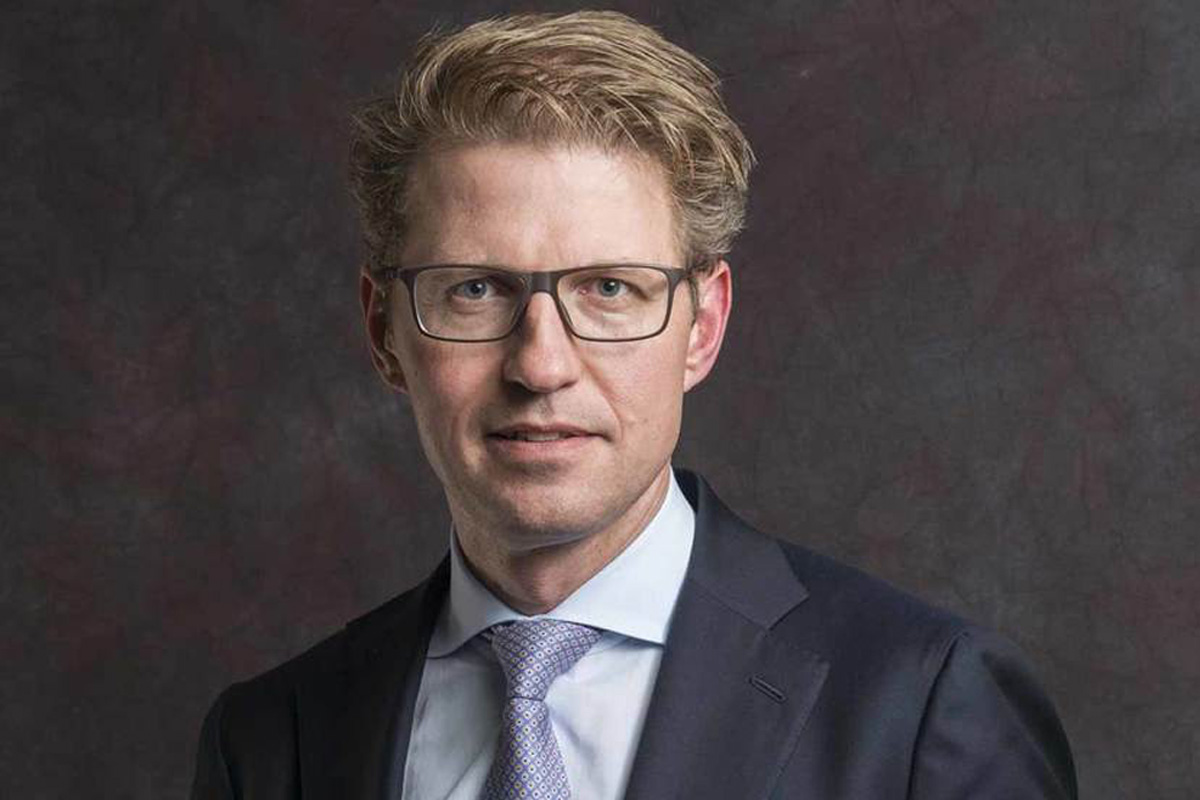 Reading Time:
2
minutes
Sander Dekker, the Netherlands' Minister for Legal Protection, has spoken out against a ban on online games over the potential risk for addiction among young people. Instead, he explained that the Dutch authorities will focus on prevention and treatment.
Responding to a question from Socialist Party politician Michael van Nipsen on how gambling legislation is enforced in relation to video games, Dekker looked to highlight the distinction between video games and games of chance.
He explained that gaming was a popular and generally accepted leisure activity for young people, pointing out that players used games to socialise online, and noted the products could even help minors develop skills. However, Dekker acknowledged that these games, especially free-to-play online titles, could be designed in a way that encouraged continuous play.
He said a changing revenue model meant that rather than purchasing the titles outright, online games were often offered for free, with players purchasing in-game items to enhance the gameplay. Microtransactions could build up, meaning users spent significantly more than they intended, and some elements where blind boxed items such as loot boxes were purchased for cash could – and have – been classed as gambling.
He admitted that some young people developed problems, to the point that it could be classed as an addiction.
This was not enough to justify a total ban on these games, Dekker said, noting there was no "one size fits all" approach to preventing gaming addiction.
"Prevention and education are, in the case of (online) gaming, a task shared by the national government and the gaming industry itself," he explained.
Dekker pointed out that he has asked the Ministry of Justice and Security's research centre, the Wetenschappelijk Onderzoek- en Documentatiecentrum (WODC) to investigate links between gaming and gambling addiction, as well as identifying gaps in current and incoming regulations.