Betsson Group – strong full-year operating profit thanks to geographical spread and efficient organisation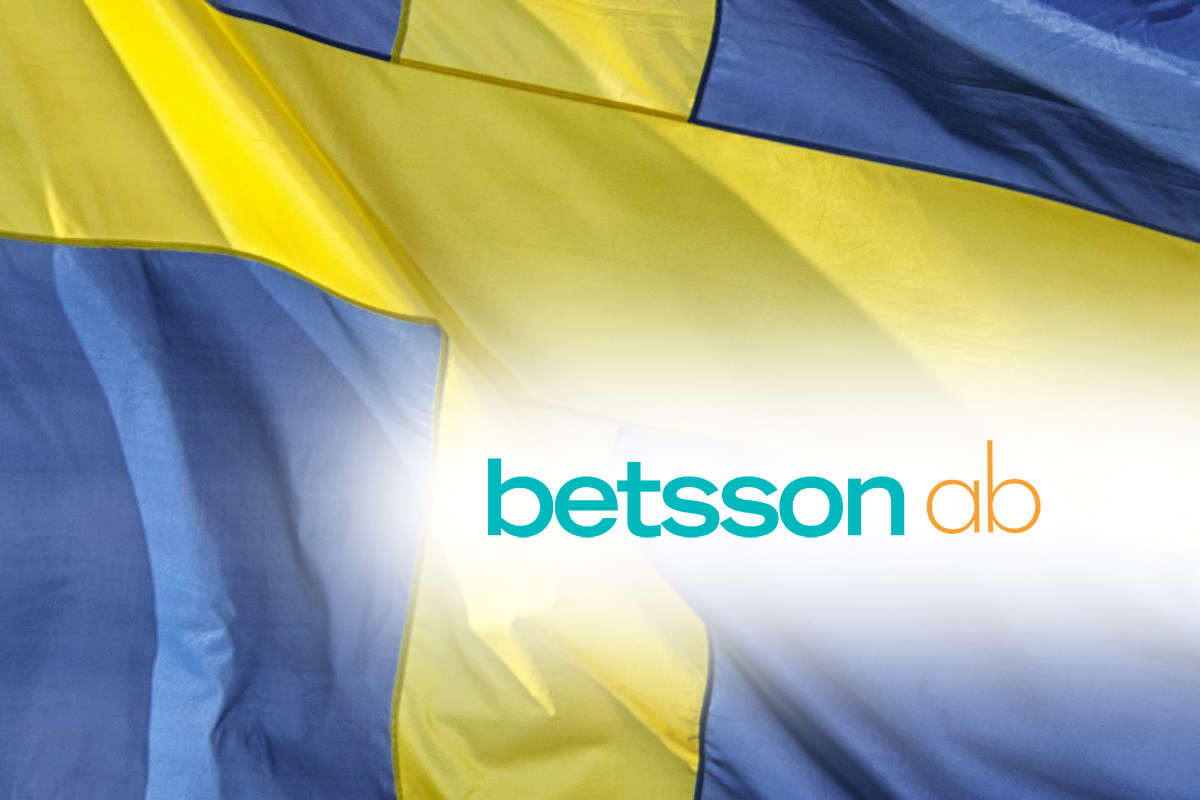 Reading Time:
3
minutes
QUARTER OCTOBER – DECEMBER 2019
Group revenue was SEK 1,289.5 (1,436.6) million, a decrease of 10 percent with an organic  decrease of 11 percent.
Casino revenue declined by 10 percent and Sportsbook revenue declined by 9 percent. The sportsbook margin was 6.8 (7.3) percent.
Operating income (EBIT) was SEK 200.5 (341.5) million. The variance was mainly due to decreased revenue. The EBIT margin was 15.5 (23.8) percent.
Operating cash flow amounted to SEK 237.8 (289.3) million.
FULL YEAR 2019
Group revenue was SEK 5,173.0 (5,419.8) million, a decrease of 5 percent, reported and organic.
Operating income (EBIT) was SEK 865.0 (1,193.8) million, corresponding to an operating margin of 16.7 (22.0) percent.
Net income was SEK 787.1 (1,078.1) million, corresponding to SEK 5.69 (7.79) per share.
Operating cash flow amounted to SEK 1,150.3 (1,273.3) million.
The Board of Directors proposes to the AGM that SEK 393.1 (538.4) million, which corresponds to SEK 2.84 (3.89) per share, is distributed to shareholders.
FOURTH QUARTER
Revenue for the fourth quarter was SEK 1,289.5 million, a decrease compared to the same quarter last year but an increase compared to the previous quarter. Development in Sweden, Norway and the Netherlands have continued to be weak, while other markets in which Betsson operates, locally regulated and non-locally regulated, have performed well. The sportsbook margin for the fourth quarter at 6.8 percent is slightly lower than the previous two quarters, which impacted the sportsbook's revenue for the quarter negatively. Sportsbook gross turnover on the other hand, have developed strongly both during the fourth quarter and the full year 2019, with an increase during the quarter of 15 percent compared with the same period last year and 6 percent for the full year. Operating profit (EBIT) for the fourth quarter amounted to SEK 200.5 million, which corresponds to an operating margin of 15.5 percent.
CEO COMMENTS
2019 full-year operating profit of SEK 865 million shows that  Betsson can deliver despite several market challanges
"We are proud to present an operating profit for the full year 2019 of SEK 865 million. The operating profit shows Betsson's ability to deliver profitability, also during the challenges that 2019 entailed. We had expected some recovery in the closing fourth quarter, above all in the Swedish market, but we did not reach our objectives there. Up until now, one year after the Swedish re-regulation, we have still not seen the market consolidation that we expect due to the great number of operators, many of them showing no profitability. On the other hand, we have seen declining channelisation, which makes it difficult for the licensed operators who pay 18 percent gaming tax and it also jeopardizes consumer protection. High channelisation contributes to competition on equal terms for the companies in the sector that operate in the Swedish market.
During its long history, Betsson has grown more than the market. In 2019, we had a notch in this curve, but our long-term ambition to grow more than the market, organically and through acquisitions, remains. Our efficient organisation, the strong cash flow and the strong financial position provide a good foundation for acquisitions. During the fourth quarter we made a minor strategic acquisition and continue to analyse several opportunities, both in locally regulated markets and in markets that will be regulated. By further increasing the geographical distribution, we can reduce the impact of temporary downturns in individual markets.
The geographical and product distribution provide stability and also gives us the opportunity to be sustainable in our long-term efforts to run a profitable business with growth and good margins. Betsson is continuously investing in the development of the product offering and it is gratifying to get an acknowledgment that we do the right things. We saw an increase in active customers during the fourth quarter by 3 percent compared to the fourth quarter of last year 9 percent compared to the third quarter. Our in-house developed sportsbook with constantly improved performance delivers good customer experiences, sales growth and good profitability. The high performance also makes it an attractive third-party product. We have previously stated that our ambition is to offer the sportsbook to external customers and we have concluded the first deal with a third party at the beginning of the current year. We are now looking forward to the European Football Championship in June."
ABOUT BETSSON:
Betsson AB (publ) is a holding company that invests in and manages fast-growing companies within online gaming. The company is one of the largest in online gaming in Europe and has the ambition to outgrow the market, organically and through acquisitions. This should be done in a profitable and sustainable manner, primarily in locally regulated markets. Betsson AB is listed on Nasdaq Stockholm Large Cap (BETS).
Betsson's operational subsidiaries' vision is to deliver the best customer experience in the industry. They offer casino, sportsbook and other games via gaming licences in twelve countries in Europe and Central Asia. The business model is to offer gaming under multiple brands, including Betsson, Betsafe, NordicBet and Casinoeuro. The brands are operated on a proprietary platform, which is the core of the offer and the customer experience.
Being a responsible operator in relation to customers, suppliers, authorities, investors and other stakeholders is a cornerstone of the Betsson's business. Betsson is a member of the European Gaming and Betting Association (EGBA), ESSA (Sports Betting Integrity) and G4 (The Global Gambling Guidance Group).
Learn more about the Group on www.betssonab.com
Danske Spil and Shape Games land EGR Awards hat-trick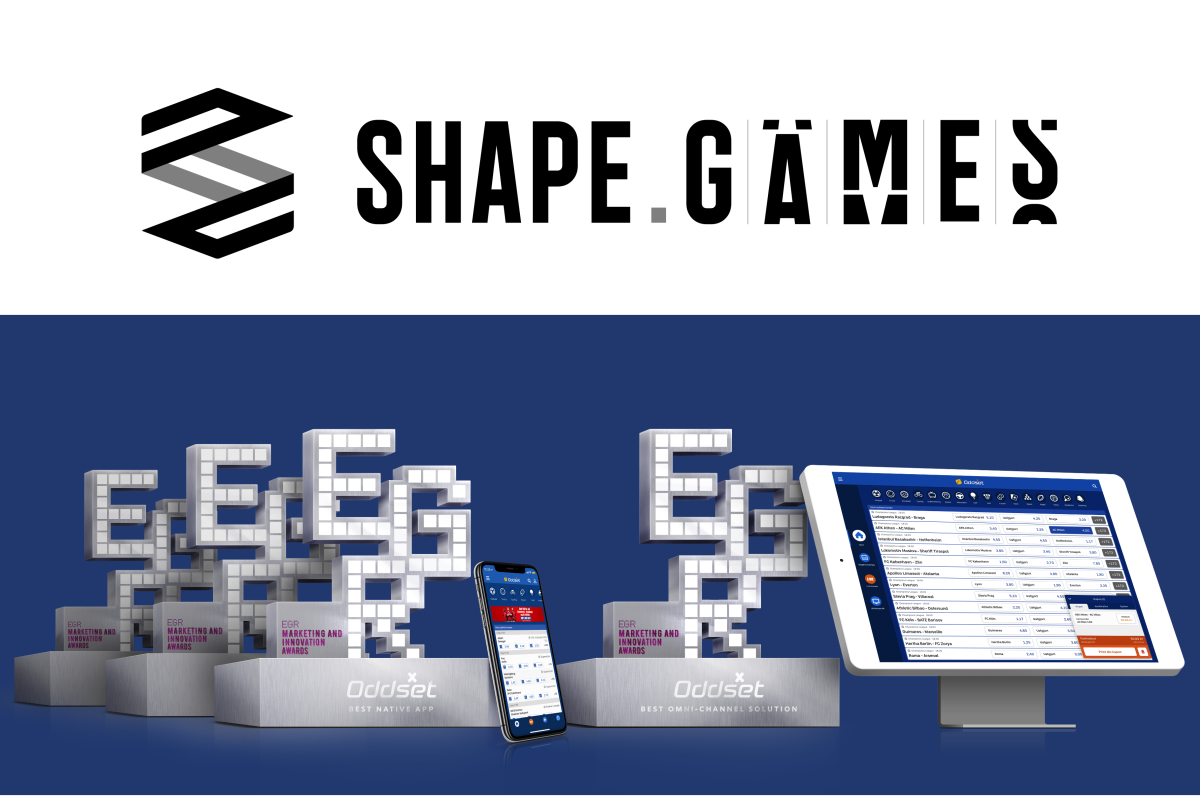 Reading Time:
2
minutes
Danske Spil's mobile sports betting app, provided by leading digital product studio Shape Games, has been named 'Best Native App' at the EGR Marketing and Innovation Awards for the third year in a row, while also picking up the award for best 'Best Omni-channel Solution'.
The fully native app, live in Denmark under the Oddset brand, won big once again at the prestigious awards, having previously been recognised in 2018 and 2019.
During 2019, Oddset saw a 20 percent increase in monthly revenue, while rolling out its 'Loyalty Suite' layer, adding personalised insights and social mechanisms to the app.
Danske Spil's strong mobile sportsbook offering, provided by Shape Games, also won the 'Best Omni-channel Solution' award and was nominated for the 'Innovation in Sports Betting' category.
Nicolas Linde, partner at Shape, said: "Fully native mobile applications are now an essential for any forward-looking operator, and we've been innovating in this field for several years now.
"It is an honour to be recognised by our industry peers at the EGR Marketing and Innovation Awards, and we will continue to find creative ways to develop an even stronger mobile product for our operator partners."
Frederik Skov, Head of Sales and Loyalty at Danske Spil, said: "The collaboration between Danske Spil and Shape has turned out to be something akin to a fairy tale since we started this journey together. Winning these two awards will only spur us on for more.
"Over the past five years we have continuously improved the products, polished the existing features and added new ones as well. Winning tonight is one of the results of this joint team effort.
"We have known for a while that we are on the right path with our offerings. The customer reaction to our dynamic, modern and personalised user journey has been encouraging on every level.
"Winning the award for Best Omni-Channel Solution is something that makes we very happy personally. Omni-channel is difficult to get right, and we have been working on it for a long time but the results are clear for everyone to see. Our customers can access our services wherever they are; on the go, at home or in the store, and their response has been beyond positive."
AC Milan and Electronic Arts announce exclusive premium partnership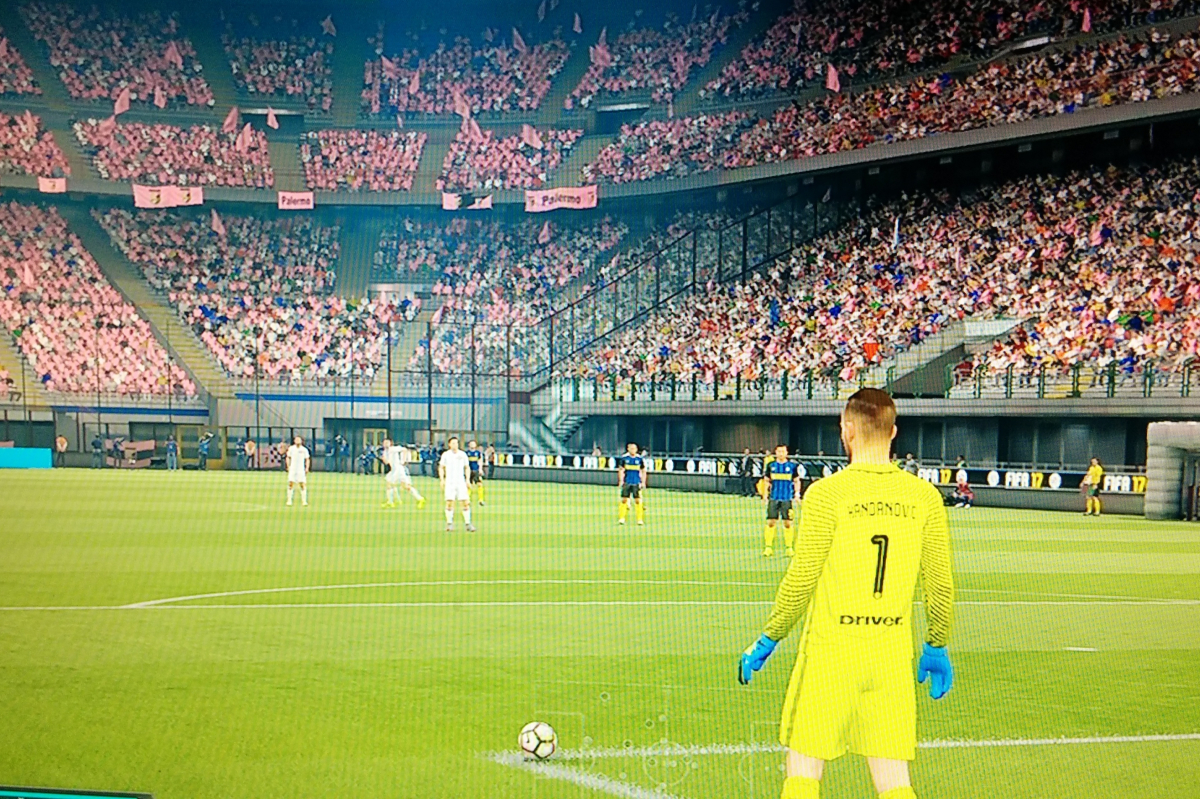 Reading Time:
< 1
minute
EA SPORTS FIFA develops long-term partnership with one of european football's most decorated clubs
Today, Electronic Arts (EA) and AC Milan have announced a multi-year partnership which enables both brands to deliver innovative, world-class entertainment for their global audiences. For the first time in AC Milan's history, only in EA SPORTS™ FIFA will players have the opportunity to compete as the Rossoneri in the iconic San Siro Stadium.
"This partnership with AC Milan is a testament to our commitment to bring more authentic interactive experiences to sports fans across the globe" said Nick Wlodyka, Vice President & GM, EA SPORTS FIFA. "As a highly decorated and iconic football club, we look forward to offering AC Milan fans many years of innovative and interactive FIFA experiences to come."
Casper Stylsvig, Chief Revenue Officer of AC Milan said: "We are delighted to welcome EA SPORTS to the AC Milan family as a Premium Partner. This partnership is symbolic of our commitment to delivering world class interactive experiences to our fans all over the world. As a market leader in the world of gaming, in EA SPORTS we have the perfect partner to help us continue on our journey of engaging and exciting the next generation of Rossoneri fans."
Through Rossoneri legends Kakà and Andriy Shevchenko, EA SPORTS FIFA and AC Milan have enjoyed a strong relationship on-and-off the field for years. AC Milan is currently one of the most popular clubs for in-game play.
Tom Horn Gaming shakes player experience to its foundations with its latest release 243 Crystal Fruits Reversed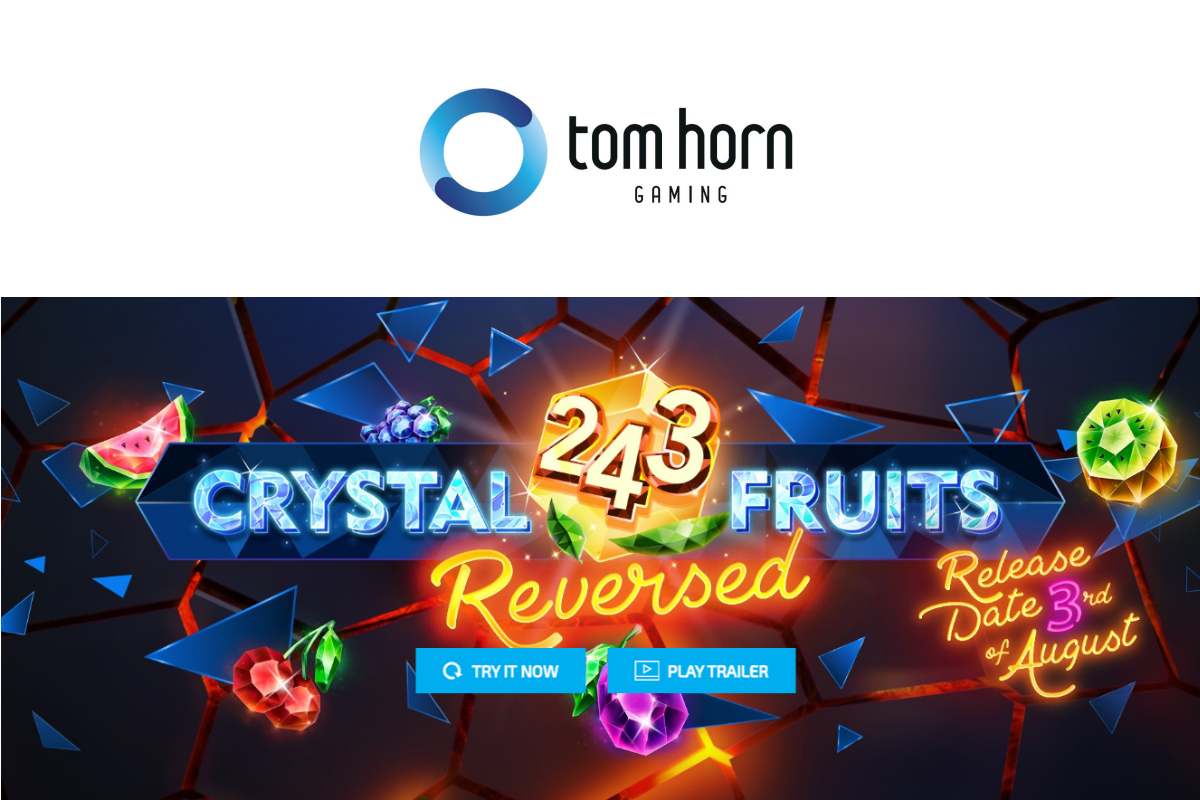 Reading Time:
< 1
minute
Amid scorching summer days and electric storms Tom Horn Gaming comes with a special treat for its players – a revamped version of its highly popular game 243 Crystal Fruits. In 243 Crystal Fruits Reversed the provider completely flips the old fruit video slot upside down and reverses mechanics of the original game, making the player experience a whole lot different.
Not only does the game reverse original features, it comes in with amazingly tweaked visuals that complement the thrilling gameplay that is again sure to keep every ardent player on the edge of their seats right from the moment of hitting the Spin button.
Any winning combination with the famous 243 Wild landing on reels 2, 3 or 4, triggers the 243 Reversed Respin feature, during which the number of win lines changes from 5 to 243 allowing for even more winning opportunities.
Unlike in its predecessor, in 243 Crystal Fruits Reversed winning symbols don't explode but freeze in place leaving space for another respin with a higher multiplier to maximise winnings. The multiplier increases with each respin until it reaches 5xa, building on player excitement and anticipation of higher wins. The respin feature continues until a new win symbol occurs.
243 Crystal Fruits Reverse lives up to its name combining the excitement of a classic fruit slot with a new thrilling twist that can never be forgotten or replicated. Players can immerse themselves in this new juicy adventure from 3rd August when the game is released worldwide.