The Gang's All Here for Latest Play'n GO Adventure Slot!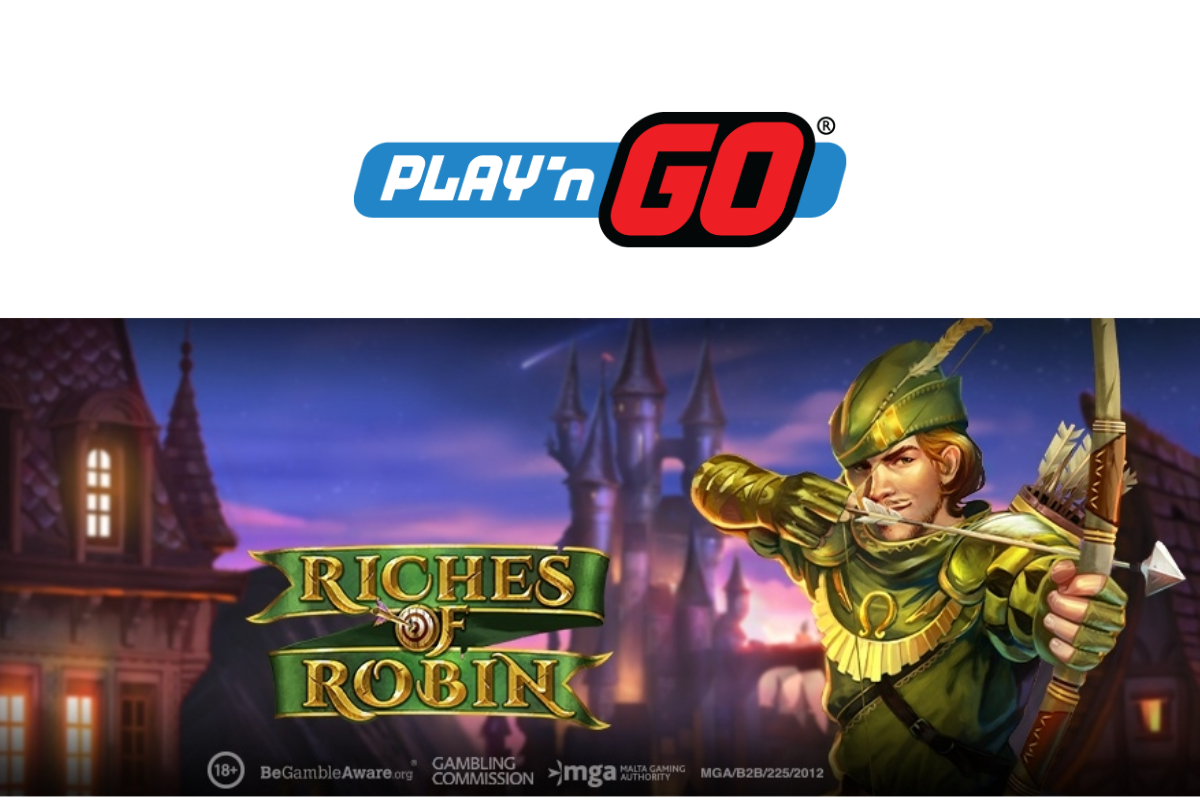 Reading Time:
< 1
minute
The latest Play'n GO title has been announced this morning, with their release of the adventure slot Riches of Robin.
Based around the infamous English folklore character, Riches of Robin sees Robin Hood joined by his gang of Merry Men; Little John, Will Scarlet, Alan-a-Dale, Friar Tuck and the fair Maid Marian in an entertaining quest for cash!
While played on a 5×3 reel format, each symbol on the grid in the game actually houses its own reel strip (as opposed to one per reel), meaning 15 individual strips and the possibility of many more combinations on the grid.
The game also features instant prizes on the reels in the form of moneybag symbols; the first time Play'n GO have included such a feature.
The game is sure to appeal with its artistic style and several special features to keep players entertained.
The game was initially released to the Rank Group and, after a stellar exclusive performance, is now being released generally into the market.
CEO Johan Törnqvist had this to say:
"We're very excited about the game's release. We've already seen players enjoy it immensely as an exclusive title, and now the rest of the market will get the chance to experience it as well.
Our regular players will get the chance to experience two brand new concepts to our games, the reel individual reel strips and instant wins, as well as enjoying a brand new Play'n GO adventure!"
Riches of Robin is available to play online from today.
William Hill adds broadcaster Nick Luck to their stable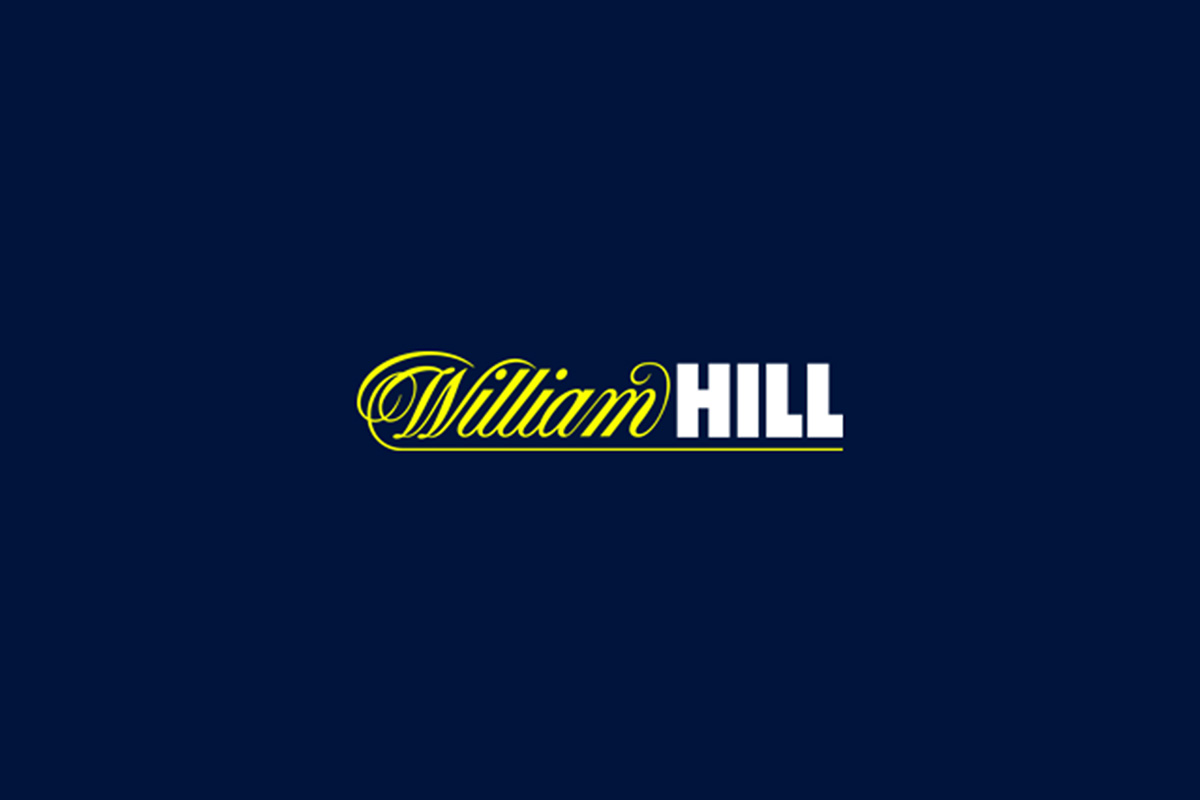 Reading Time:
< 1
minute
William Hill is delighted to announce Nick Luck as their new flat racing expert. The seven-time HWPA Broadcaster of the Year joins the brand's already stellar stable of racing experts that include Rebecca Curtis, Sir AP McCoy and the Twiston-Davies', Nigel and Sam.
Luck, a regular part of Racing TV and NBC Sports' television coverage, will provide critical insights and tips on UK and US racing. His content may be viewed every weekend on William Hill, and on their racing Twitter page @willhillracing.
Nick, said, "I am delighted to join the William Hill team. William Hill has a strong association with horse racing on both sides of the Atlantic, and so I am looking forward to working with a brand that shares my love for the sport of kings."
Liam McKee, Head of Sponsorship at William Hill, said, "We have seen a keen interest in US racing during the lockdown, and we believe our customers will continue to enjoy it even when racing returns to the UK. Nick's racing knowledge covers both sides of the pond, and we hope our customers find some luck when backing his selections."
Inter Miami keeper Luis Robles invests in promising esports business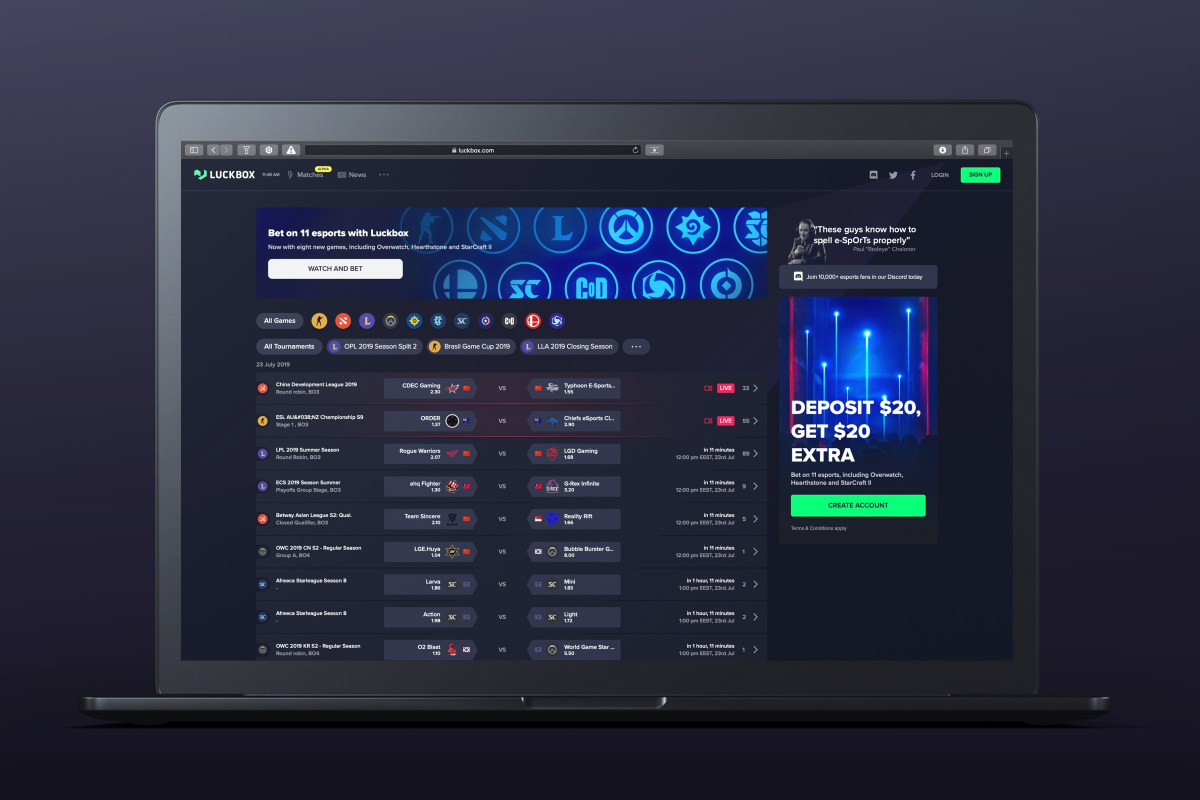 Reading Time:
3
minutes
MLS goalkeeper Luis Robles has joined the growing band of sports stars to make an investment in esports.
The Inter Miami stopper has followed in the footsteps of Michael Jordan, Steph Curry, Kevin Durant and Odell Beckham Jr, who have all backed projects in pro gaming in recent years.
Robles, who is part of the Inter Miami squad owned by David Beckham, is among the investors in Luckbox – a fully licensing betting company that allows esports fans to make wagers on their favourite professional games.
And Robles's timing appears to be perfect. Luckbox has reported record figures in the first half of 2020 and is now preparing to go public on the TSX Venture Exchange.
Robles, 36, has a degree in finance from the University of Portland and is a keen investor. He has seen first-hand the boom in popularity of esports among his team mates.
Robles said: "On the road, I'll be watching Netflix, while my room-mate is watching Twitch.
"My team-mates, they're watching in the same way they watch an opponent for a football match. They like to see tactics and strategies, what people are using and what works so that they can use those things in their own game.
"That to me was mind-blowing. And yet, it's what people are doing and it shows the importance of esports in our culture right now."
With the MLS among the many traditional sports on hold during the COVID-19 lockdown, pro players have taken to online FIFA matches as a way of keeping alive competition between teams and rivalry between fans.
Robles said: "With what's going on in the world right now, a lot of the way we've been able to maintain a connection with our fanbase, is through FIFA – using FIFA as an avenue through which players can still compete, while entertaining and engaging fans. To some degree, it's been successful.
"I think everyone wants us to be back on the field and playing, because that's how they know us but it's still a creative way of staying engaged with fans.
 "From what I've seen, not only is a great way to continue to engage our fanbase but it's great for the players – to keep the camaraderie and the banter going, the spirit in the locker room.
"It is different but times are very different right now and you have to find other avenues in which to do things."
The big question, of course, is who is Inter Miami's best FIFA player?
Robles said: "It depends on who you ask. If you ask Rodolfo Pizzaro, he's going to say it's him. Same if you ask Julian Carranza or Lee Nguyen.
"These are all guys who are heavily into it. They have their stations in their house. They're very competitive, they put a lot of pride into their game.
"You have Lewis Morgan, from Scotland, who also seems to be really good. I think if you ask those four different players, you'd get four different answers but I can confidently say that I am not the best FIFA player and I would probably be competing for the worst FIFA player.
"But I love investing, I love diversifying my portfolio and looking at different decks and wishing I could get involved and Luckbox has given me a great opportunity to do that."
Luckbox's CEO Quentin Martin said: "It's well documented that esports is super-hot right now and many famous names from the world of sports and entertainment have recognised this by backing a host of projects.
"We've been live in 100 countries for just over a year now, so we're still a very young company. To have the support of someone as highly respected as Luis is clearly a massive boost for our company.
"For sports fans, betting on outcomes is often an extra way to enjoy the match experience. Safe, legal and legitimate betting is increasingly important to esports and, over the coming years, it will be the dominant driver of revenue for the industry."
AML IN GAMING: A MANUAL AGAINST CRIMINAL INFILTRATION IN THE INDUSTRY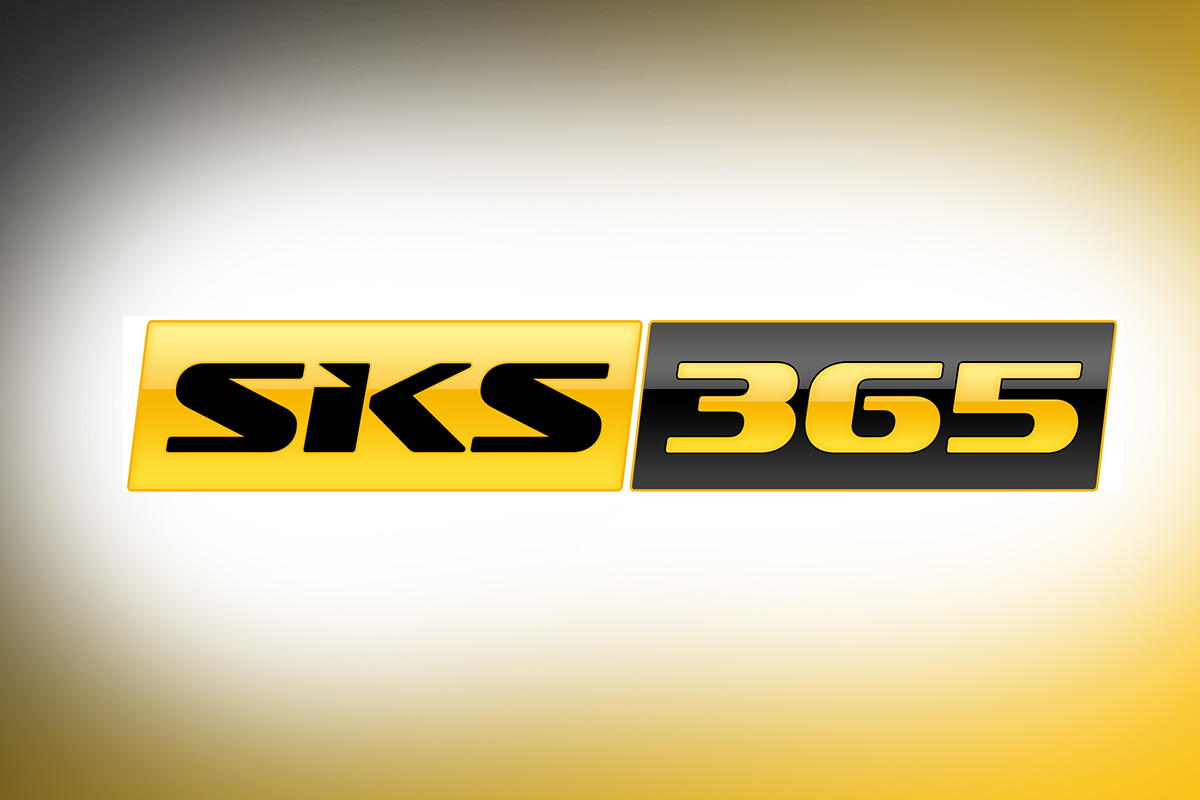 Reading Time:
3
minutes
Written by Antonio Arrotino, AML Manager and MLRO of SKS365, and Prof. Ranieri Razzante, President of the Ass. Italian Anti-Money Laundering Officers, the book photographs the current legal system and measures to prevent and combat organized crime incursions in offline and online markets
Il GAMING – Prevenzione e contrasto alle infiltrazioni mafiose (GAMING – Prevention and fight against mafia infiltrations) is the title of the guide written by Antonio Arrotino, lawyer, AML Manager and MLRO of SKS365, together with Professor Ranieri Razzante, President of the Italian Anti-Money Laundering Association, professor of Anti-Money Laundering Legislation at the University of Bologna and vice-president of the supervisory body of SKS365. With a further contribution that always comes from SKS365, or that of Luca Grisci, Director of Retail.
A guide for operators and all professionals who make up the gaming industry in Italy, to gather in a single volume what concerns the subjects involved, the current legislation, the types of risk and the measures to be taken to prevent potential inferences by crime within such a delicate and changing system and, therefore, particularly exposed to illicit interests.
"The purpose of money laundering deriving from criminal activity, as is known, is to reintroduce into the legal economic circuit those resources which have been drained from it through criminal activities, and which return to it in different forms and features, to allow reinvestment in lawful activities – is written in the Preface signed by Roberto Fanelli, head of the Central Legal and Litigation Department of ADM, italian gaming authority – The volume of Razzante, a well-known expert on this subject, and Arrotino, expert and operator in the sector, systematically deals with these issues, providing a complete picture and flanking the necessary legal framework profiles with those who preside over concrete operations."
The objective that Arrotino and Razzante aim in making the guide stems from two considerations: the size of the damage that the crime of money laundering entails for the Italian economic system – almost 120 billion a year – and the evidence that infiltrations criminals in the gaming chain occur to the detriment of the concessionaires themselves and almost never, however, with their complicity. Nonetheless, the false myth has been created that associates the game with the crime on several levels (political, journalistic and social). This has led to see the gaming sector as an enemy rather than as an ally of Authorities and Institutions.
"The gaming sector, like other sectors that generate high money movements, is of very high interest in crime. Only in Italy the illegal game is worth a fifth of the legal collection – commented Antonio Arrotino – However, more and more in recent years, a fundamental contribution in the fight against crime has come precisely from the operators of the sector, primarily from the concessionaires themselves, who are become authentic sentinels of illegal or potentially such behavior, as evidenced by the significant increase in reports of suspicious transactions, to the police. This is a twofold commitment: on one hand the State Authority, on the other the operators and dealers, in a relationship based on trust, involvement and above all awareness of the tools to defend the clean system."
"We wish that this book will help to dismantle some prejudices, in the Authorities and Institutions, according to which the gaming sector is dominated by crime where, on the contrary, crime would find easy way in a market that is not sufficiently manned – added Prof Ranieri Razzante – For a long time I've been supporting the need to issue a Single Text on the Game, which collect all regulatory sources, now dispersed in a thousand streams, and which allows operators and the police themself to follow their technical and legal evolution."
This book reconstructs the entire ecosystem around the game in Italy, institutional actors, entrepreneurial subjects, typology of existing products and services, deepening the business circuits to identify the potential vulnerabilities of the industry, i.e. the areas in shadow where the concrete risk of criminal infiltration lurks. To conclude with a detailed regulatory overview of the obligations of dealers and operators, together with reporting methods and authorities in charge of surveillance and intervention.
The volume is published by Pacini Giuridica, specialized in the publication of manuals in the artistic-cultural field and in-depth scientific, academic and regulatory study.