GambleAware publishes new research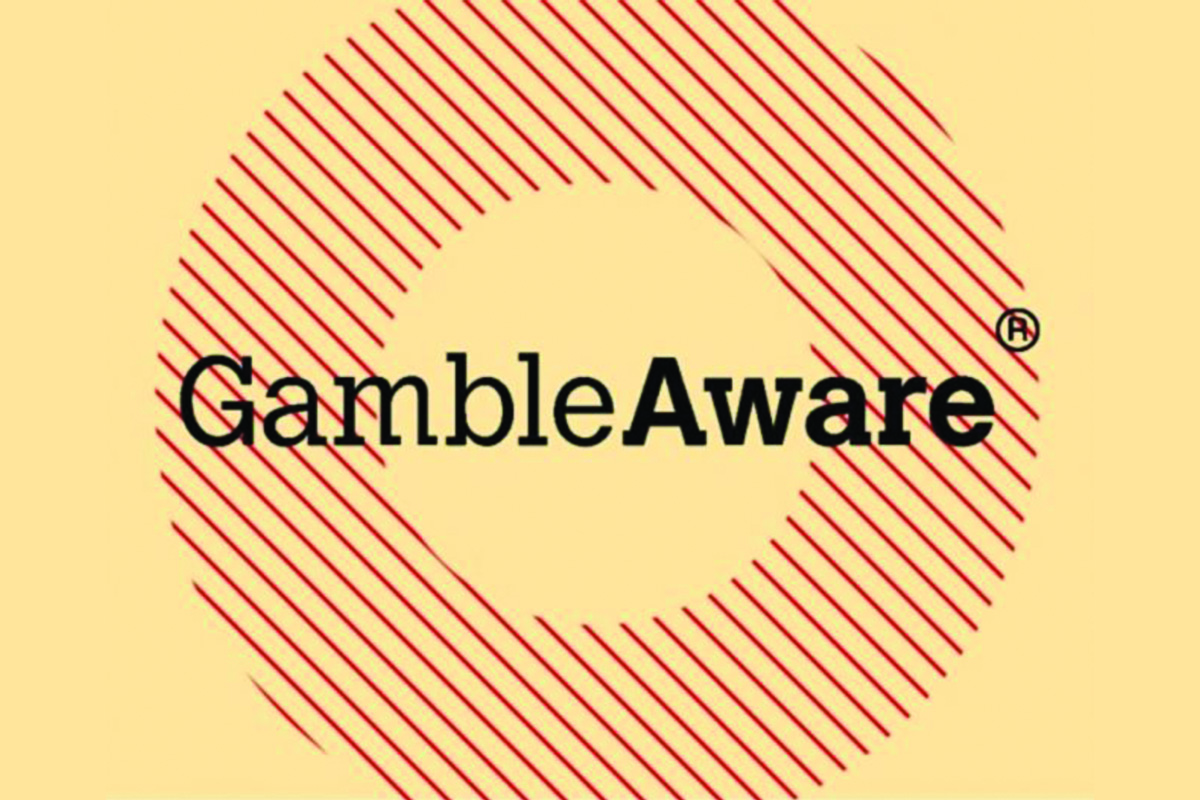 Reading Time:
4
minutes
• Exposure to gambling advertising, including on social media, can have an impact on attitudes towards the prevalence and acceptability of gambling, and in turn the likelihood that a child, young person or vulnerable adult will gamble in the future.
• The attitudes and gambling behaviours of peers and parents are critical in shaping gambling activity; they were significantly associated with both a young person's exposure to brands and advertising, as well as with current gambling amongst those aged 11-24.
• In the report, researchers identified a number of recommendations, including the need for clearer safer gambling messages and campaigns; a requirement to improve education initiatives; a reduction in the appeal of gambling adverts to children and improved use of advertising technology, to minimise the exposure of such content to children, young people and vulnerable adults.
GambleAware has published the findings of the research commissioned to examine the impact of gambling advertising and marketing on children, young people and vulnerable adults.
The programme of research was conducted by two separate consortia, led by Ipsos MORI and the Institute for Social Marketing at the University of Stirling. The synthesis of findings across the research was written by Ipsos MORI. The research shows that regular exposure to gambling promotions can change perceptions and associations of gambling over time for children, young people and vulnerable adults.
Among those who don't currently gamble, exposure to gambling promotions was one of the most significant associations with whether someone was likely to gamble in the future. However, the attitudes of peers and carers was also critical when looking at whether an 11-24-year-old was a current gambler. The report reveals that if a child or young person has a close friend or carer who gambles, that individual is six times more likely to be a current gambler, than those without such a connection.
However, when specifically looking at exposure, researchers observed that almost all (96%) of the 11-24-year-old participants had been exposed to gambling marketing messages in the last month. Furthermore, participants in the qualitative research were shown snippets of gambling logos and when asked to identify them, correctly identified an average of eight out of ten.
By using an age classifier on Twitter, researchers also found clear evidence of children following and engaging with gambling related accounts. It was estimated that 41,000 UK followers of gambling-related accounts on the social media platform were likely to be under 16 and 6% of followers of 'traditional' gambling accounts were found to be children, a figure that increased to 17% when looking specifically at eSport gambling accounts.
Researchers concluded that the rise of new forms of gambling marketing through social media have increased the ways in which children, young people and vulnerable adults can engage with gambling brands, which in turn helps to establish brand loyalty. One of the recommendations from the report was that more could be done to work closely with social media platforms to improve age screening tools, before individuals are allowed to follow accounts that promote gambling.
However, when examining where children and young people came across gambling in the past month, TV remained the most common source of exposure:
• More than four out of five (85%) aged 11-24 reported seeing gambling advertising on TV (including national lottery adverts).
• 70% of children and young people noticed gambling adverts in betting shops on the high street, window displays as well as promotions on shop floors and near tills. However, those aged between 18 to 24 had higher exposure to gambling during sports events, on smartphone apps, through merchandise, gambling websites, emails and from word of mouth.
2
• Two-thirds (66%) reported seeing gambling promotions on their social media channels, that were most likely to be in the form of video adverts while watching clips on YouTube or ads appearing while scrolling through Facebook feeds.
Researchers identified a risk that some advertising may play on the susceptibilities of children, young people and vulnerable adults, particularly when their understanding of the risk of gambling may be poor. The appeal of a gambling promotions, for example ones that imply limited risk, or inflated suggestions of winning, may not always result in an immediate bet. Instead, these adverts were successful in eliciting a range of emotional and cognitive responses from children, young people and vulnerable adults. This therefore was likely to shape their attitudes and the likelihood as to whether or not they would consider gambling in the future.
Responding to the research findings, Marc Etches, CEO of GambleAware, has said: "Gambling is an adult activity, but this new research conclusively shows that it has become part of everyday life for children and young people. This constant exposure to it through advertising and marketing, or via close friends and family, has the potential for serious long-term implications for children and young people. The exposure to gambling on social media suggests there is a clear need for social media companies to improve age screening tools and for gambling companies to make full use of existing ones, to help protect children from potential harmful exposure to gambling. We must always be mindful that gambling is a public health issue and it can have serious implications for people's mental health. This report is an apt reminder for us to ensure that the next generation is made aware of the risks of gambling as well as the help and support that is available via the National Gambling Treatment Service."
Researchers at Ipsos MORI identified a number of recommendations to help protect children, young people and vulnerable adults from experiencing gambling harms. These included:
• The need for clearer safer gambling messages and campaigns, to increase the awareness of risk of gambling to children and young people.
• Improving safer gambling education initiatives, that extend to parents, as well as children and young people.
3
• Reducing the appeal of gambling advertising, by addressing specific features that may appeal to children, for example the use of celebrities or humour, while also avoiding references to confusing financial incentives.
• Improved use of advertising technology and age screening tools, to minimise the exposure of such content to children, young people and vulnerable adults.
Steve Ginnis, Research Director at Ipsos MORI, has said: "The research points to the ubiquitous nature of gambling advertising, beyond sports and beyond television; and further demonstrates that the impact of exposure goes beyond traditional selling techniques that elicit an immediate response. The evidence captured in this research suggests that there is value in taking further action to reduce exposure and appeal of gambling advertising, which in turn is likely to help mitigate against the plausible risk of gambling-related harms among children, young people and vulnerable adults. Our recommendations are intended to help stimulate collective discussion and action."

Pronet Gaming enhances sportsbooks with LSports integration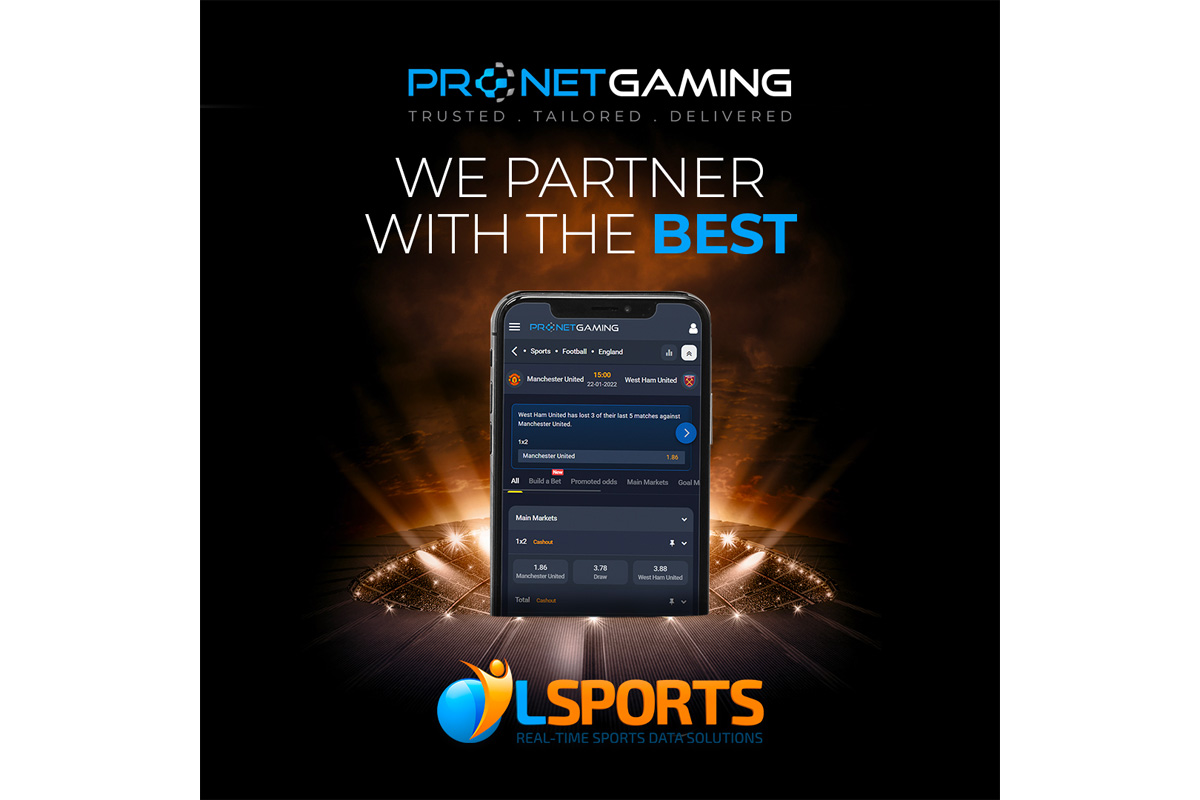 Reading Time:
< 1
minute
Platform specialist Pronet Gaming has significantly boosted its offering with the integration of a leading bet stimulation tool from sports data solutions provider LSports.
LSports' BetBooster tool generates automated betting tips based on historical data, live-score and AI analysis, covering both pre-match and in-play markets across seven sports and with complete bet slip integration, and has been proven to increase user engagement, retention and turnover rates.
The integration of the LSports tool onto Pronet Gaming's platform, where it has been branded as Bet Assist, is set to further boost the provider's offering across regulated markets around the world and follows on from its triumph in being named Sportsbook Supplier of the Year at the SBC Awards 2021.
Bobby Longhurst, Chief Commercial Officer at Pronet Gaming, said: "Nobody in this industry can ever afford to sit still and continual product development is at the core of our strategy, as we aim to provide key points of differentiation for all of our operator partners.
"The Bet Assist product from LSports provides automated betting tips that can be integrated directly onto betting slips and has been proven to increase engagement among bettors. I am certain this new partnership will prove beneficial for all stakeholders, not least from the operator side."
Yoav Ziv, VP Sales and Business Development at LSports, said: "With Pronet Gaming already going live with BetBooster on its platform, we're sure to see it succeed. The product promises to boost every sportsbook's offering and enhance the customer experience with unique insights."
Bragg's ORYX Gaming Live in the UK with Novibet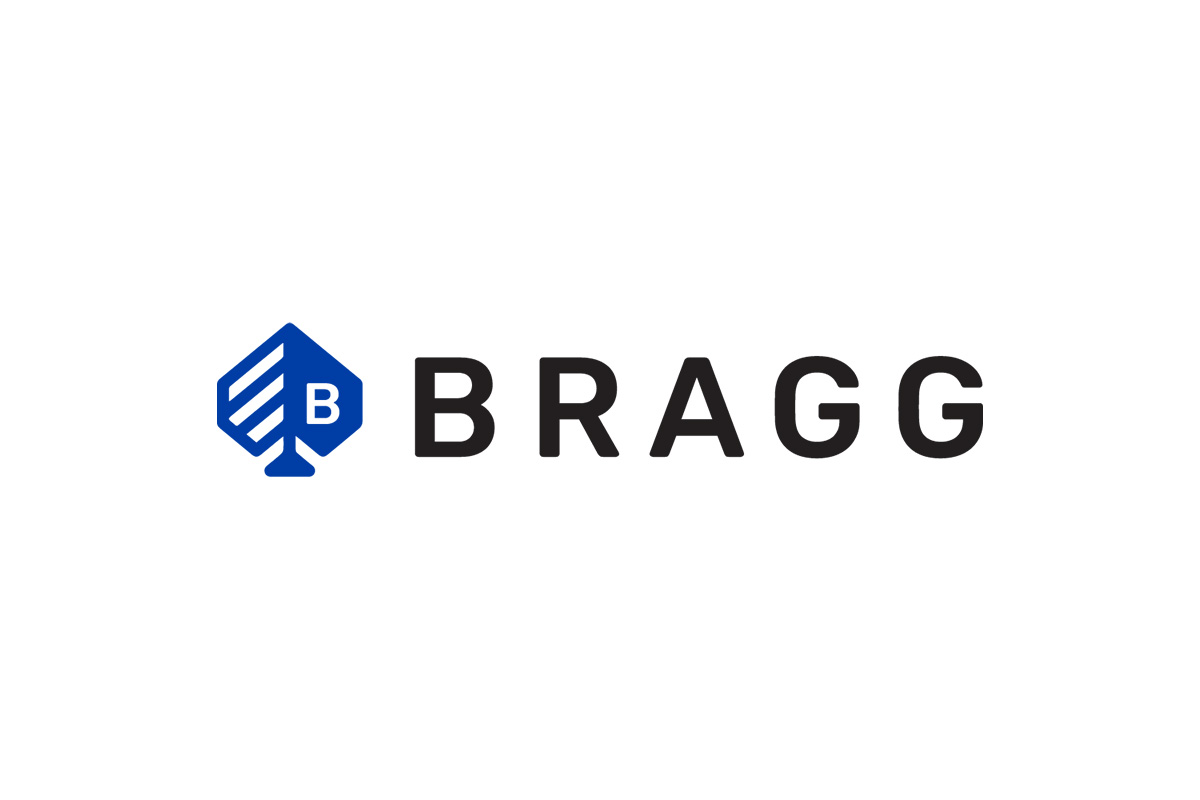 Reading Time:
< 1
minute
ORYX Gaming, a Bragg Gaming Group company (NASDAQ: BRAG, TSX: BRAG), has expanded its reach in the UK market after going live with Novibet.
Exclusive titles from GAMOMAT and Peter & Sons, as well as games developed by ORYX's in-house studio can now be accessed by Novibet's UK customers. Egyptian Magic, the debut title from soon-to-be launched studio Atomic Slot Lab, powered by Bragg, will also be made available to local players.
The launch comes hot on the heels of ORYX receiving its UK license in November, enabling it to provide its content to leading brands in the large and established market.
The total addressable market (TAM) for the online casino sector in the UK in 2022 is projected to be approximately US $5.9bn (£4.4bn) according to H2 Gambling Capital, making it the largest regulated iGaming market in the world.
The partnership with Novibet has also seen ORYX launch its content with the brand in Greece where the operator holds a leading position, and with other regulated markets set to follow next year.
Chris Looney, Chief Commercial Officer at Bragg, said: "We are very excited to introduce our content to a new audience in the UK, a market where we have big ambitions and that offers great potential and growth opportunities.
"Our partnership with Novibet is going from strength to strength and we are excited to bolster our collaboration in 2022 by launching in additional markets."
Yannis Xirotyris, Chief Commercial Officer at Novibet, said: "We are delighted to feature ORYX's diverse content in the UK and we are confident our customers will enjoy the thrill and entertainment its games offer. In ORYX we have a reliable partner that we can trust will continue to deliver premium games that our customers love to play."
Voxbet appoints Ian Marmion as new Non-Executive Director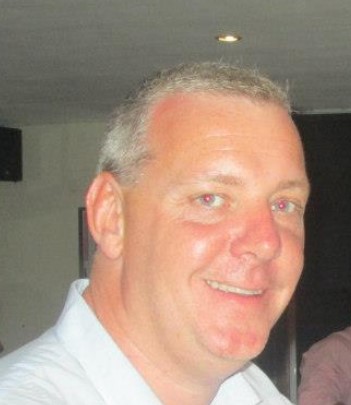 Reading Time:
2
minutes
Emerging force in sports betting tech installs former Trading & Operations Director at TSG's Sportsbook to continue the rapid expansion of its global footprint
Voxbet, the creator of innovative software that allows customers to speak or type their bets, has appointed Ian Marmion as a Non-Executive Director with a focus on the growth and strategic direction of the business.
The former Trading & Operations Director for Global Sportsbook at The Stars Group has been a long-time proponent of modernizing the sports betting industry by developing and deploying new technologies. He was one of the first to introduce automated pricing and trading models while Trading Director at BetVictor in the early 2000s and more recently contracted Banach Technology to reimagine the in-play UX at BetStars and FoxBet. He is now a much sought-after consultant within the sports betting sector throughout the world.
Voxbet software allows sports bettors to securely and accurately bet via natural-language voice and text, making it fast and easy to place even the most complex bets. Marmion's new role follows hard on the heels of Andrew Lee's appointment as Chairman, highlighting Voxbet's global vision to capitalize on its transformational technology, improving the user experience for every generation of bettor along the way.
Voxbet founder and CEO, Jonathan Power, said: "Ian is an experienced operator and supremely well-credentialed in developing and optimizing industry-leading digital products. He is a blisteringly clear communicator, with excellent business relationship management skills. We're confident his appointment will assist us in achieving our goals, underscored by his sharp strategic focus around the online customer experience, data and innovation. Needless to say, Ian brings significant value to our leadership team, as we look to improve market share across Europe, and prepare ourselves for rapid expansion on both sides of the pond."
Ian Marmion, Director at Voxbet, added: "I am thrilled to become more involved with the Voxbet team at such an exciting time having been an investor for many years. I am a massive believer in the transformative effect that new technology can have on the sports betting business. Operators have been doing the same thing for too long. Voxbet now allows bettors to engage with sports betting the way they already engage with almost everything else online – and that journey begins with speaking or typing what you want. We let operators broaden their reach and make betting more convenient, simpler and faster – providing an overall richer customer experience.
"Voxbet's unique tools connect with all types of bettors, from the seasoned expert to the novice. Accordingly, whether on or off-platform, we've become an essential tool for operators in today's messaging-app-centered world. Thanks to the expertise developed from the machine-learning of millions of bets per month, through apps such as Viber and Telegram as well as SMS, Voxbet understands what a customer wants to bet on, via messages both written or spoken, and then securely places the bet on behalf of the customer.
"Today, we're closer than ever to marrying human senses with machine learning to enable truly personalized virtual shopping. It's the same with betting. And our artificial intelligence is driven by similar data processing. So the more data we can harvest, the smarter our system becomes.
"It's fantastic to become more involved with such a strong, experienced management team that is player-focused and eager to tailor our offering to make it work, above all, for the end-user."