GambleAware publishes new research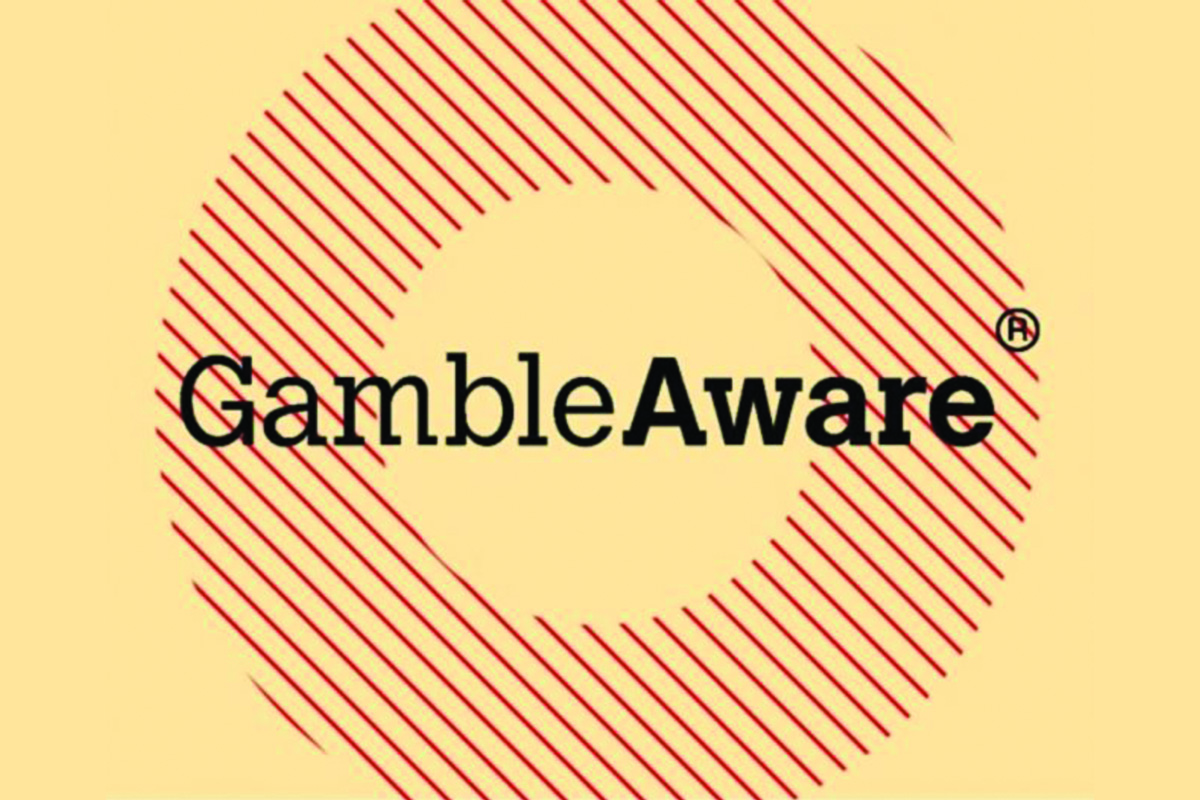 Reading Time:
4
minutes
• Exposure to gambling advertising, including on social media, can have an impact on attitudes towards the prevalence and acceptability of gambling, and in turn the likelihood that a child, young person or vulnerable adult will gamble in the future.
• The attitudes and gambling behaviours of peers and parents are critical in shaping gambling activity; they were significantly associated with both a young person's exposure to brands and advertising, as well as with current gambling amongst those aged 11-24.
• In the report, researchers identified a number of recommendations, including the need for clearer safer gambling messages and campaigns; a requirement to improve education initiatives; a reduction in the appeal of gambling adverts to children and improved use of advertising technology, to minimise the exposure of such content to children, young people and vulnerable adults.
GambleAware has published the findings of the research commissioned to examine the impact of gambling advertising and marketing on children, young people and vulnerable adults.
The programme of research was conducted by two separate consortia, led by Ipsos MORI and the Institute for Social Marketing at the University of Stirling. The synthesis of findings across the research was written by Ipsos MORI. The research shows that regular exposure to gambling promotions can change perceptions and associations of gambling over time for children, young people and vulnerable adults.
Among those who don't currently gamble, exposure to gambling promotions was one of the most significant associations with whether someone was likely to gamble in the future. However, the attitudes of peers and carers was also critical when looking at whether an 11-24-year-old was a current gambler. The report reveals that if a child or young person has a close friend or carer who gambles, that individual is six times more likely to be a current gambler, than those without such a connection.
However, when specifically looking at exposure, researchers observed that almost all (96%) of the 11-24-year-old participants had been exposed to gambling marketing messages in the last month. Furthermore, participants in the qualitative research were shown snippets of gambling logos and when asked to identify them, correctly identified an average of eight out of ten.
By using an age classifier on Twitter, researchers also found clear evidence of children following and engaging with gambling related accounts. It was estimated that 41,000 UK followers of gambling-related accounts on the social media platform were likely to be under 16 and 6% of followers of 'traditional' gambling accounts were found to be children, a figure that increased to 17% when looking specifically at eSport gambling accounts.
Researchers concluded that the rise of new forms of gambling marketing through social media have increased the ways in which children, young people and vulnerable adults can engage with gambling brands, which in turn helps to establish brand loyalty. One of the recommendations from the report was that more could be done to work closely with social media platforms to improve age screening tools, before individuals are allowed to follow accounts that promote gambling.
However, when examining where children and young people came across gambling in the past month, TV remained the most common source of exposure:
• More than four out of five (85%) aged 11-24 reported seeing gambling advertising on TV (including national lottery adverts).
• 70% of children and young people noticed gambling adverts in betting shops on the high street, window displays as well as promotions on shop floors and near tills. However, those aged between 18 to 24 had higher exposure to gambling during sports events, on smartphone apps, through merchandise, gambling websites, emails and from word of mouth.
2
• Two-thirds (66%) reported seeing gambling promotions on their social media channels, that were most likely to be in the form of video adverts while watching clips on YouTube or ads appearing while scrolling through Facebook feeds.
Researchers identified a risk that some advertising may play on the susceptibilities of children, young people and vulnerable adults, particularly when their understanding of the risk of gambling may be poor. The appeal of a gambling promotions, for example ones that imply limited risk, or inflated suggestions of winning, may not always result in an immediate bet. Instead, these adverts were successful in eliciting a range of emotional and cognitive responses from children, young people and vulnerable adults. This therefore was likely to shape their attitudes and the likelihood as to whether or not they would consider gambling in the future.
Responding to the research findings, Marc Etches, CEO of GambleAware, has said: "Gambling is an adult activity, but this new research conclusively shows that it has become part of everyday life for children and young people. This constant exposure to it through advertising and marketing, or via close friends and family, has the potential for serious long-term implications for children and young people. The exposure to gambling on social media suggests there is a clear need for social media companies to improve age screening tools and for gambling companies to make full use of existing ones, to help protect children from potential harmful exposure to gambling. We must always be mindful that gambling is a public health issue and it can have serious implications for people's mental health. This report is an apt reminder for us to ensure that the next generation is made aware of the risks of gambling as well as the help and support that is available via the National Gambling Treatment Service."
Researchers at Ipsos MORI identified a number of recommendations to help protect children, young people and vulnerable adults from experiencing gambling harms. These included:
• The need for clearer safer gambling messages and campaigns, to increase the awareness of risk of gambling to children and young people.
• Improving safer gambling education initiatives, that extend to parents, as well as children and young people.
3
• Reducing the appeal of gambling advertising, by addressing specific features that may appeal to children, for example the use of celebrities or humour, while also avoiding references to confusing financial incentives.
• Improved use of advertising technology and age screening tools, to minimise the exposure of such content to children, young people and vulnerable adults.
Steve Ginnis, Research Director at Ipsos MORI, has said: "The research points to the ubiquitous nature of gambling advertising, beyond sports and beyond television; and further demonstrates that the impact of exposure goes beyond traditional selling techniques that elicit an immediate response. The evidence captured in this research suggests that there is value in taking further action to reduce exposure and appeal of gambling advertising, which in turn is likely to help mitigate against the plausible risk of gambling-related harms among children, young people and vulnerable adults. Our recommendations are intended to help stimulate collective discussion and action."

IAGR releases conference program for IAGR2022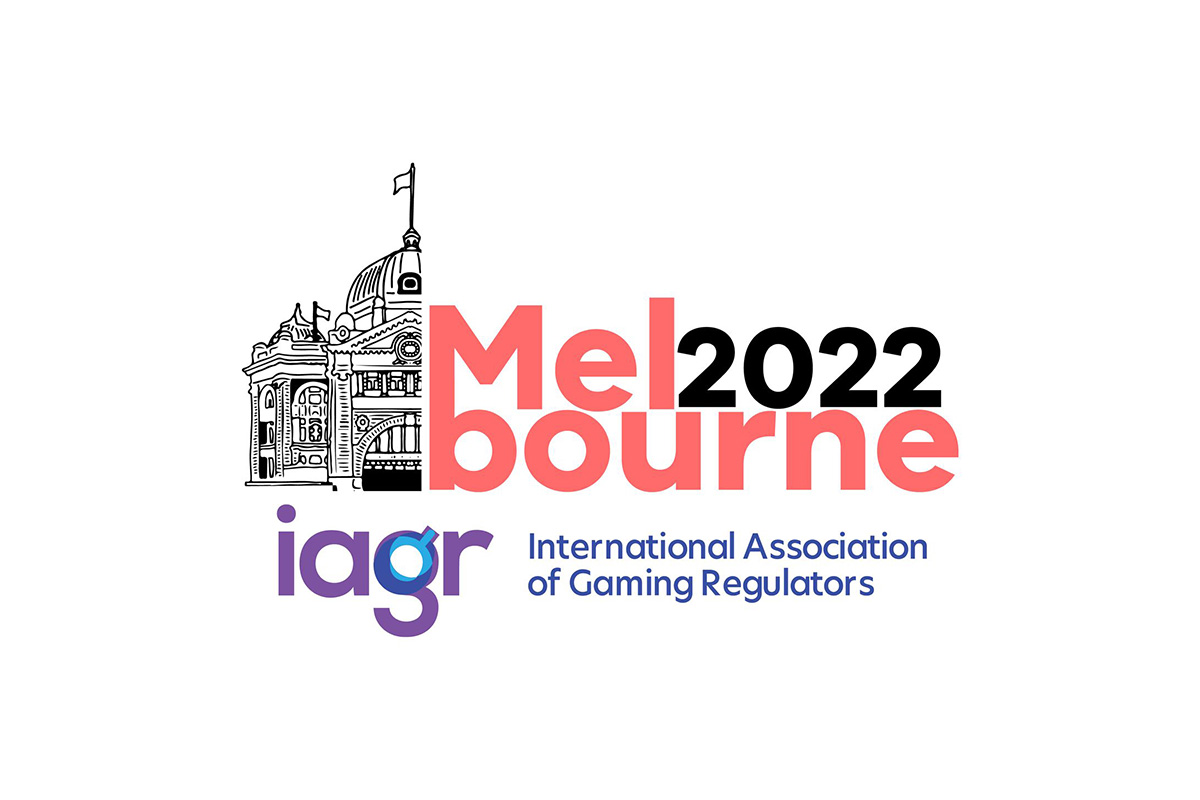 Reading Time:
< 1
minute
The International Association of Gaming Regulators has released the program for its
annual conference, taking place in Melbourne, Australia from 17 to 20 October.

The program is available on IAGR's website, with early–bird ticket prices on offer until 15
August.

IAGR Vice President and UK Gambling Commission Director, Ben Haden, believes the
line–up is one of the strongest yet, reflecting a time of disruption through a lens of
innovation.

"Over four days, our speakers and attendees will delve into global regulatory challenges,
safer gambling initiatives, security updates and technology advances impacting the
industry," explains Ben.

"With sessions including 'Why the Women's World Cup 2023 will be the biggest betting
event ever', 'An introduction to gambling in the Metaverse', 'Regulating emerging
technology', 'Gambling–like reward mechanisms in video games' and 'How regulators can
use lived experience to prevent gambling harm', it's clear we have a richly diverse,
fascinating and relevant line–up."

This year's speakers include:
• Michael Morton, Senior Policy Counsel, Nevada Gaming Control Board
• Fran Thorn, Chair, Victorian Gambling and Casino Control Commission
• Earle Hall, VC, International Gaming Standards Association & CEO @ AXES.ai
• Andrew Rhodes, CEO, Gambling Commission United Kingdom
• Professor Sally Gainsbury, Director, Gambling Treatment and Research Clinic,
Brain and Mind Centre, University of Sydney
• Stephen Bryan, QC, Special Manager for the Melbourne Casino Operator
• Paul Buck, CEO, Epic Risk Management

More sessions and panellists are expected to be confirmed over the coming weeks.

Dr Jason Lane, IAGR President and Chief Executive of the Jersey Gambling
Commission, says he's particularly looking forward to being able to greet regulators from
across the globe in person.

"Many gambling regulators, including me, couldn't travel to last year's conference in
Boston," says Jason. "IAGR2022 will be an amazing opportunity to reunite, connect and
build relationships with regulators, industry stakeholders and thought leaders in person
in beautiful Melbourne."

IAGR2022 is hosted by the Victorian Gambling and Casino Control Commission.
Hunting Tournaments – New Bonus by SOFTSWISS Sportsbook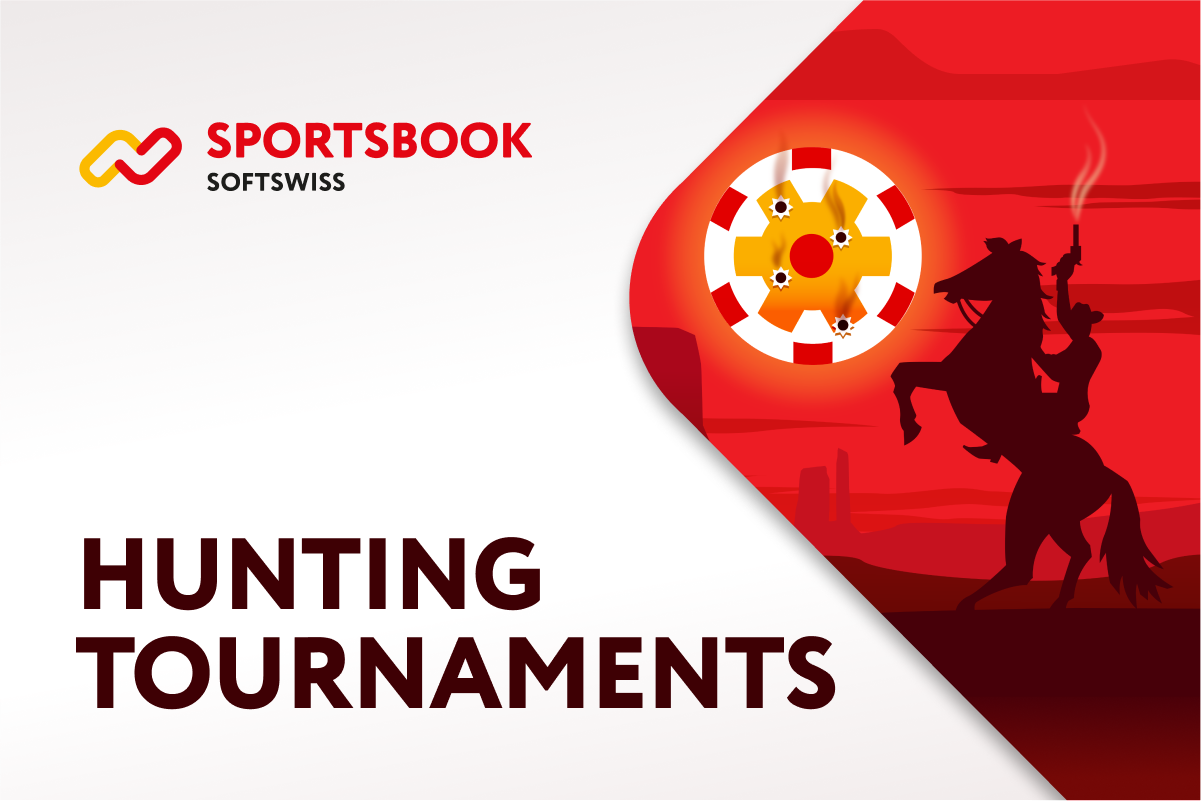 Reading Time:
2
minutes
SOFTSWISS boosts bonus opportunities of its sports betting platform with the launch of a new exclusive option – Hunting Tournaments. The novelty is another tool to gamify the online betting process and increase player engagement. 
Hunting Tournaments by the SOFTSWISS Sportsbook are the first of its kind in the sports betting market. The combination of simple rules and captivating mechanics make the feature a true must-have for online betting brands looking for innovative instruments to attract new players. 
The tournament starts with announcing the prize pool, which is reduced with every player's bet. At the same time, each bet brings the player a certain amount of bonus points which transforms into Freebets when the bonus points sum is equal to the player's average wager. The opportunity to get a Freebet disappears when the sum of bets reaches the sum of the prize pool, adding more rush and excitement to the betting process. 
The operator can customise the bonus according to the brand's needs or relevant events. For instance, it can be tailored to a monthly tournament or a promo dedicated to a particular sport or sports tournaments such as a world championships or the Olympic Games. Moreover, thanks to its flexibility, the bonus can focus on a specific player category.
"We've made another move to expand our portfolio of exclusive bonuses to gamify sports betting. That's what we are working on now! Such features are an effective opportunity to promote your brand or events and work flexibly with different markets. As for the players, they have the opportunity to choose a game strategy and always win despite their streak," noted Alexander Kamenetskyi, Product Owner at SOFTSWISS Sportsbook.
Earlier this year, the SOFTSWISS Sportsbook launched the Lootbox Bonus and Freebet Booster. Both features are aimed at enriching the player experience. 
About SOFTSWISS 
SOFTSWISS is an international iGaming company supplying certified software solutions for managing gambling operations. The expert team, which counts 1,300+ employees, is based in Malta, Poland, Georgia, and Belarus.  SOFTSWISS holds a number of gaming licences and provides one-stop-shop iGaming software solutions. The company has a vast product portfolio, including the Online Casino Platform, the Game Aggregator with thousands of casino games, the Affilka affiliate platform, the Sportsbook Platform and the Jackpot Aggregator. In 2013 SOFTSWISS was the first in the world to introduce a bitcoin-optimised online casino solution.
Bragg's ORYX Gaming Expands Dutch Footprint with Fair Play Launch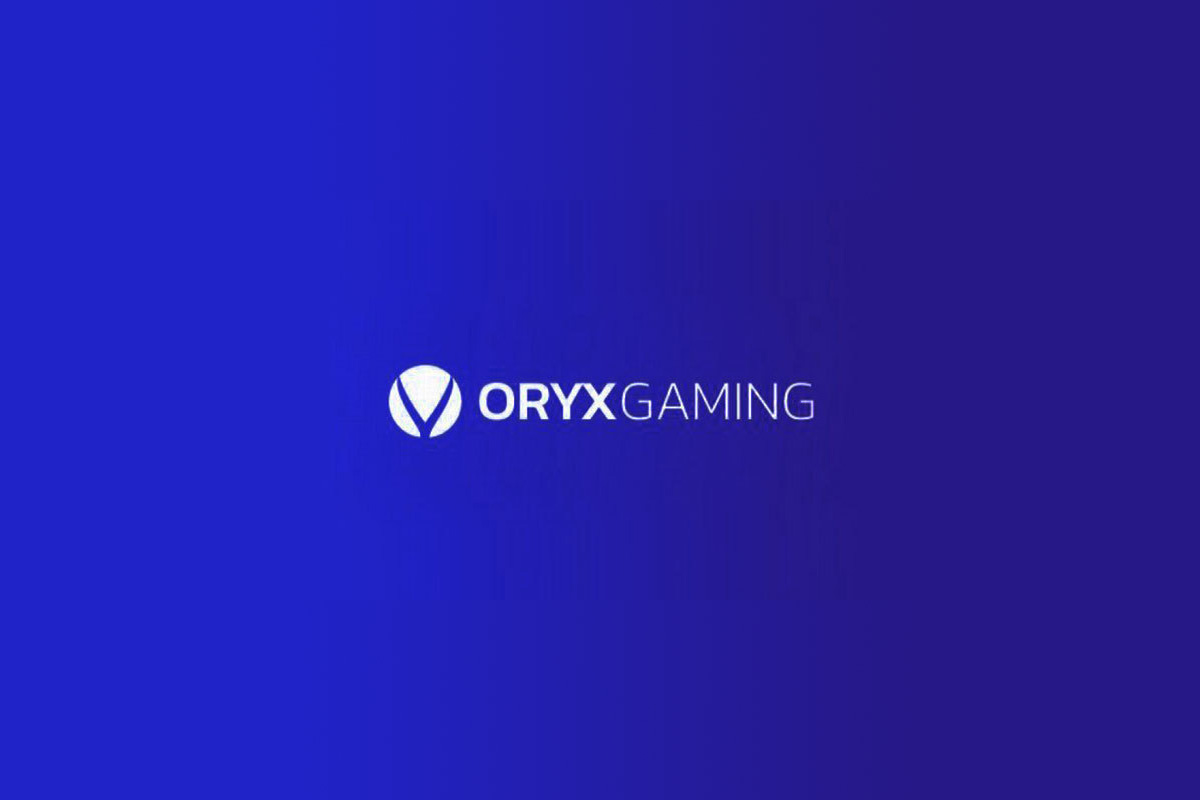 Reading Time:
2
minutes
ORYX Gaming, a Bragg Gaming Group company (NASDAQ: BRAG, TSX: BRAG) ("Bragg" or the "Company"), has taken its content live with Dutch operator Fair Play, further boosting its presence in the emerging market.
The operator's customers now have access to games from ORYX's exclusive RGS partners as well as content from its in-house studios, including the recently launched Atomic Slot Labs.
Fair Play is a well-established brand in the Netherlands, having operated casinos and slot machine arcades in the country for more than 35 years. The operator's online site went live as the Dutch market opened last year and features a wide range of premium content tailored for a local audience.
The partnership is the latest in a string of significant deals that Bragg has signed in the fledgling jurisdiction. Already playing an important part of Bragg's growth trajectory, the Netherlands now represents the company's top market.
Recent figures published by the Dutch regulator showed GGR for the iGaming sector was worth over US$200mn (EUR 185m) in the fourth quarter of 2021, highlighting the potential for future growth as the market continues to mature.
Chris Looney, Chief Commercial Officer at Bragg, said: "Dutch iGaming has been outperforming our expectations and in a short space of time we have established ourselves as a major platform and content supplier in the region. Partnering with a prominent operator like Fair Play further cements our position and we look forward to working with a company of their stature and history as we introduce their players to our content."
Pascal Janshen, Business Development Manager at Fair Play, said: "Bragg's games are of high quality, offering a great blend of entertainment and engagement. We know their portfolio is performing well in the Netherlands and we are thrilled to now be able to provide our players with their proven titles and further enhance the gaming experience that our customers have come to expect when entering our online casino."