Play'n GO Release another 'Wilde' Adventure Slot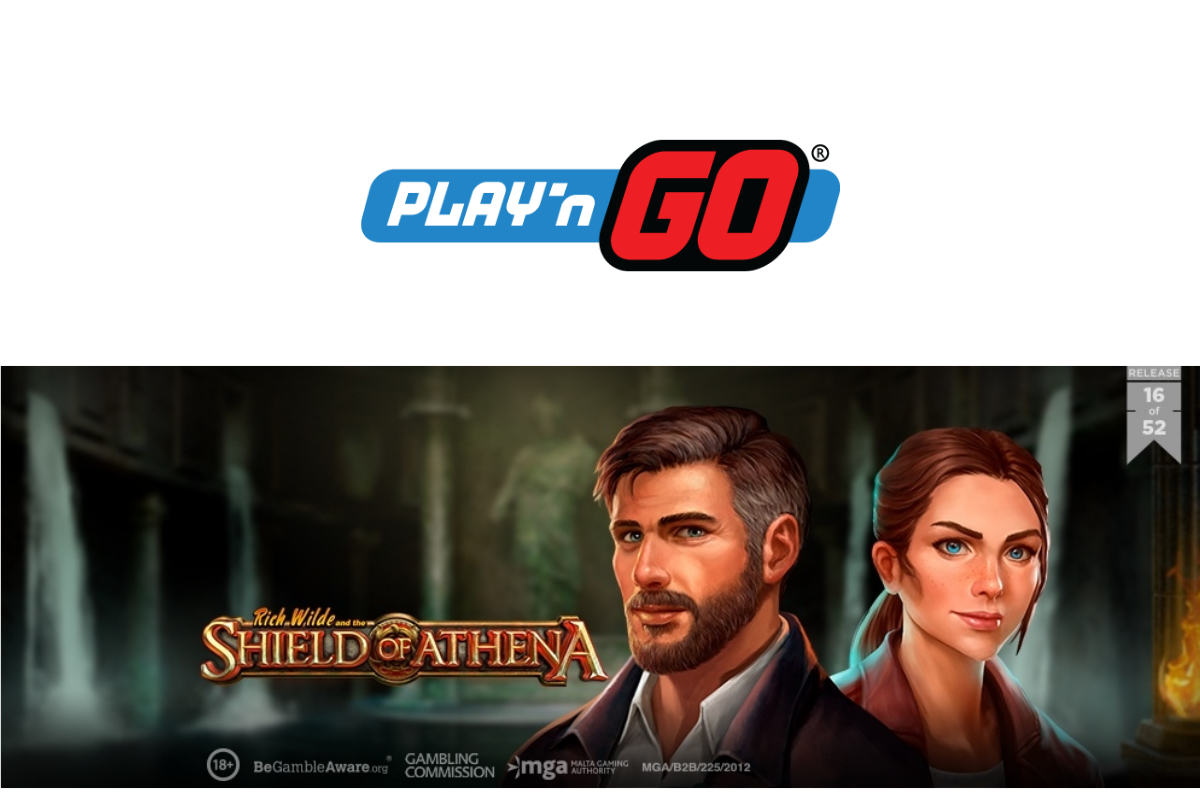 Reading Time:
< 1
minute
Play'n GO have announced their latest release today, another chapter in the adventures of their most prominent character Rich Wilde titled Rich Wilde and the Shield of Athena.
Rich Wilde has spawned a string of successful games for the slot supplier, with previous adventures including Pearls of India, Book of Dead and his most recent outing Tome of Madness.
Rich Wilde and the Shield of Athena is a 5×3 slot that sees the infamous explorer travel to the lost city of Atlantis in search of the legendary Shield wielded by the goddess Athena.
Once again Play'n GO have created a slot with mythological origins and have taken it further. The theme is based around the Aegis, a fabled shield bearing the head of the gorgon Medusa, whose gaze could turn people to stone.
The narrative has also been extended to the game's re-spin feature Wilde Re-Spins, which sets winning paylines in stone before re-spinning, giving players the chance to collect more wins through the re-spin.
Rich Wilde is a popular character in the slot world, and CEO Johan Törnqvist spoke about his latest adventure:
"Rich Wilde is a beloved slot character, and we know players are always ready for another adventure. But it's important that we make sure that his games, like our other titles, are of the highest quality, and worthy of the name.
Shield of Athena is an amazing game, visually stunning with entertaining features for players to enjoy; the perfect game to continue Rich Wilde's legacy!"
Rich Wilde and the Shield of Athena is available to play online today.
Fat Bear Week Rolls Over the Competition at the Game Development World Championship Weekly Vote!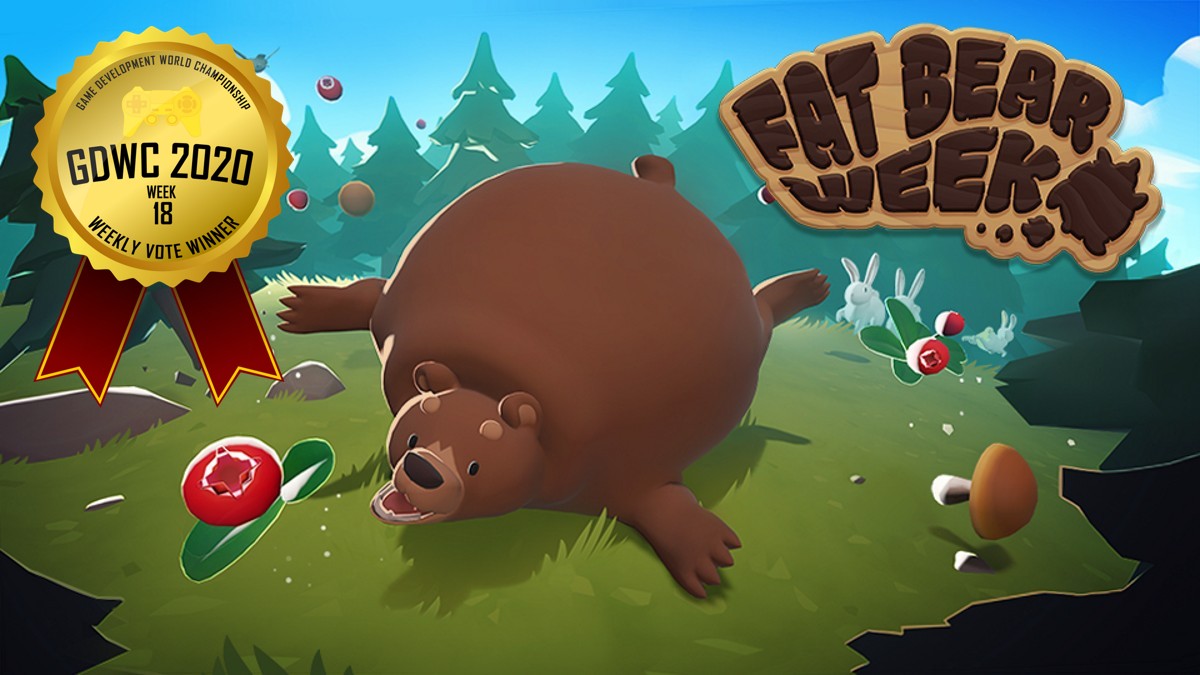 Reading Time:
< 1
minute
Fat Bear Week by Team Fat Bears, a student development team from Tampere University of Applied Sciences, in Tampere, Finland has won the weekly voting on Game Development World Championship Fan Favourite category for the Platformer Games Week. The game is available for download at itch.io.
"Become the fattest bear before winter comes! Roll around eating food and turning into the biggest bear of the forest! – A third person, single-player action-paced collectathon full of delicious food to eat and secrets to find" Team Fat Bears describes their game.
Team Fat Bears moves onto the next round in the Fan Favourite category of the GDWC – Game Development World Championship. They will face off against other weekly vote winners in the final voting event at the end of the GDWC 2020 season.
The runners up this week were:
2nd place: Saving Mr. Sparkles by Leander Nieuwenstein, Germany
3rd place: Neko Ghost, Jump! by Burgos Games, USA
The GDWC team sends big congratulations to the winning team and huge thanks to all Nominees and voters. The weekly votes take place each week, from Monday to Saturday and there are always six new exciting games to check out and vote for. This week's vote is already live on the event website at thegdwc.com.
This week's voting games have been picked from the Official GDWC Community Discord server. The Nominees are:
– Billion Beat by Dronami, USA
– ICONIC by Optimistic Games, USA
– Light of the Locked World by Zuurix, Lithuania
– NeuroSlicers by Dream Harvest, United Kingdom
– PROJECT D : Human Risen by Cat Games, Indonesia
– Yokai | The Mindbending Spiritworld Puzzlegame by Muca Studios, Netherlands
Isle of Man-based iGaming licensing specialist launches consultancy business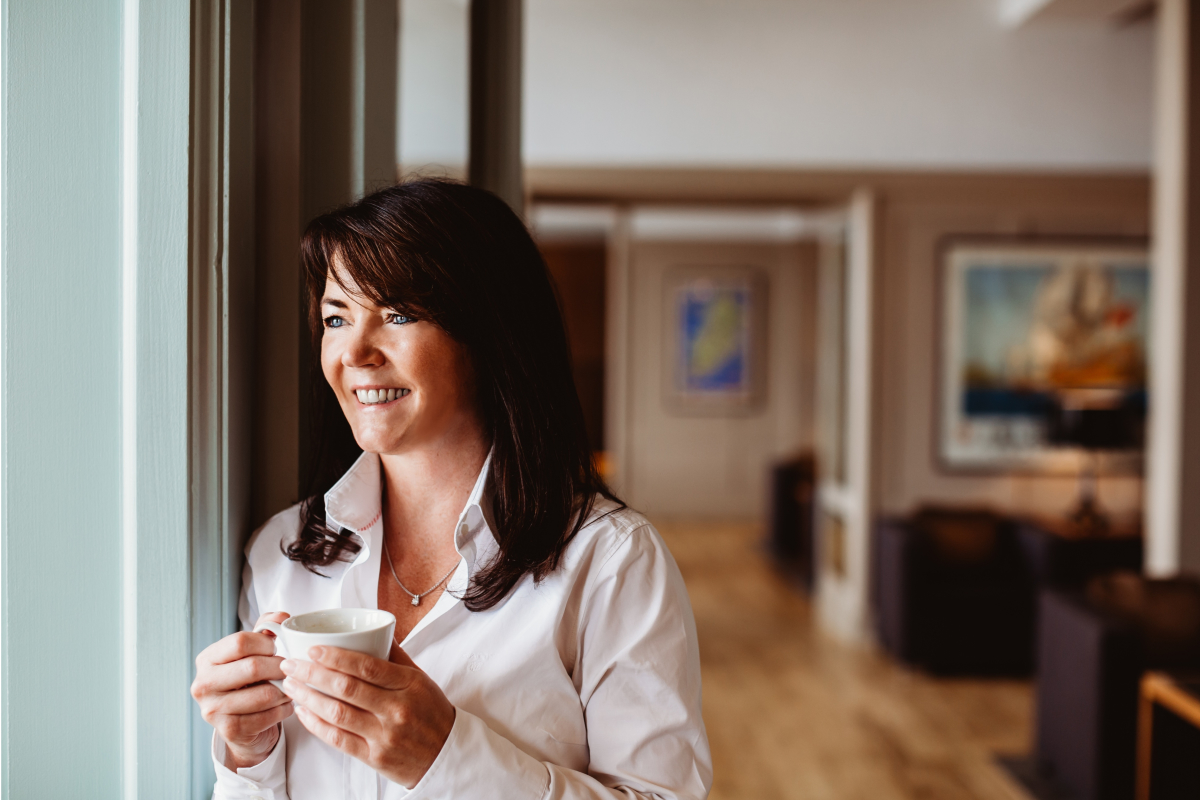 Reading Time:
< 1
minute
One of the Isle of Man's leading specialists in iGaming licensing, Tina Rawlinson FCCA, has launched her own advisory business – Clarity Consulting.
The business enables the former Cavendish Trust Company director to focus on helping clients licence, strategize, deliver and be compliant by using her 30 years' international business experience and specialist iGaming industry knowledge. Tina is an Accountant, a UK Gambling Commission Personal Management Licence holder, and a member of the International Association of Gaming Advisors. Clarity Consulting also allows her to explore a limited number of executive and non-executive director appointments suited to her wealth of corporate and iGaming business experience.
Upgraded tech: Plug in with All-in for easy iGaming localization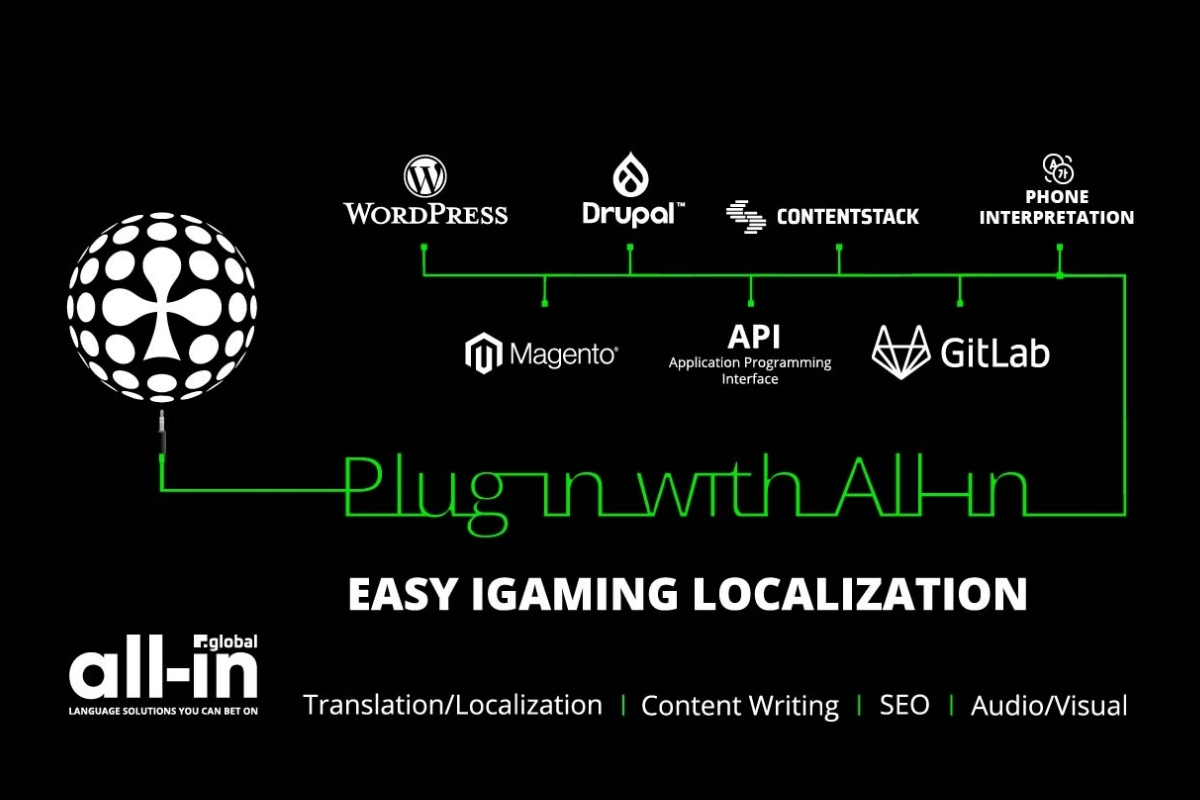 Reading Time:
3
minutes
All-in Global is making the iGaming localization process easier than ever by providing a range of effortless ways for companies to choose from in order to plug in with the All-in translation system.
The language service provider dedicated to the gaming industry has been proudly delivering high-quality content for more than a decade now, and it keeps reinventing itself to keep up with a dynamic world of technological innovations. Recently, they presented their updated technology by way of an entertaining, informative, and interactive video where 4 rib-tickling characters explain the up-to-date tech features that are turning the iGaming content localization into a super easy process where All-in bake the entire pie for their clients.
CMS & API integration
To manually upload localized texts is a thing of the past. Clients can now simply get their back-end connected to All-in Global's translation system and thus turn their content and localization management into a much easier process. They can connect with almost any CMS system, and even get a tailored API integration.
Time to wave goodbye to migraine-triggering formatting and files sharing!
Multilingual WordPress plugin
Additionally, translating a website can be done in a few steps by simply installing and connecting the multilingual WordPress plugin with the All-in server, then selecting the pages that you need translated and, voilà! – a world-class localization squad quickly enters the frame to make the translation process as smooth as possible.
Drag & Drop Folder
There is also the possibility to conveniently transfer files using the Drag & Drop folder in order to reduce the number of exchanged e-mails and increase communication efficiency between clients and Project Managers.
Phone Interpretation
If are you closing online deals these days, the phone interpretation service is something you don't want to miss out on. Many of today's business meetings occur online, and All-in Global have the perfect 24/7 solution for those scheduled online/telephone calls where you need an interpreter so that everyone attending can understand everything correctly. They will send you a unique dial-in code, and before you know it, an interpreter familiar with your sector's terms and topics will be available on the line.
Now that you know their new tech features, we recommend their segmented interactive video where you meet these 4 fabulous characters. They will explain humorously and in detail how to plug-in with All-in.
Each character is meant to represent a different segment of All-in Global's clientele:
Eric Smartman: recommended for busy iGaming and esports entrepreneurs who swear a lot.
Morgan Freewoman: recommended for iGaming creatives who love to own the narrative.
Charlotta Johanson: recommended for Karaoke lovers who got lost in translation.
Daniel Attenthourough: recommended for iGaming developers who fancy the lifestyle of digital nomads.
If you are looking for a reliable partner to safely localize your content into any language that will be relevant and engaging to your global audiences, contact All-in Global. They are constantly building up their expertise and resources to stay the #1 Language Service Provider for the iGaming sector.
Get in touch at [email protected]
If you are interested in finding more about All-in Global, watch the EGC2020 panels moderated by our CEO Tiago Aprigio and our SEO manager Vasco Albuquerque.
LATEST INDUSTRY INNOVATION AND HOW THE INDUSTRY HAS ADAPTED TO CURRENT TIMES (INTERACTIVE) (SPONSORED BY ALTENAR) – 15:40 – 17:00 CEST – 6th of October
Confirmed speakers:
Stanislav Silin (CEO at Altenar)
Dennis Tsalikis (CEO at Fantasy Sports Interactive)
Lyubomira Petrova (Chief Marketing Officer at UltraPlay)
Norbert Mathies (Managing Director at Spinmatic Entertainment)
Glen Bullen (CCO at DAOGroup)
Moderator: Vasco Albuquerque (SEO Manager at All-in Global)
OPERATION: OUTLOOK 2021 (INTERACTIVE) (SPONSORED BY ALTENAR) – 15:55 – 18:00 CEST – 7th of October
Confirmed speakers:
Dinos Stranomitis (Chief Operating Officer at Altenar)
Robert Dowling (Chief Commercial Officer at Singular)
Evan Davis (Managing Director, Sports Betting and Gaming for SeventySix Capital Sports Advisory)
Ron Segev (Founding Partner of Segev LLP)
Moderator: Tiago Aprigio (CEO at All-in Global)