UKGC: Information for operators re-opening land-based gambling premises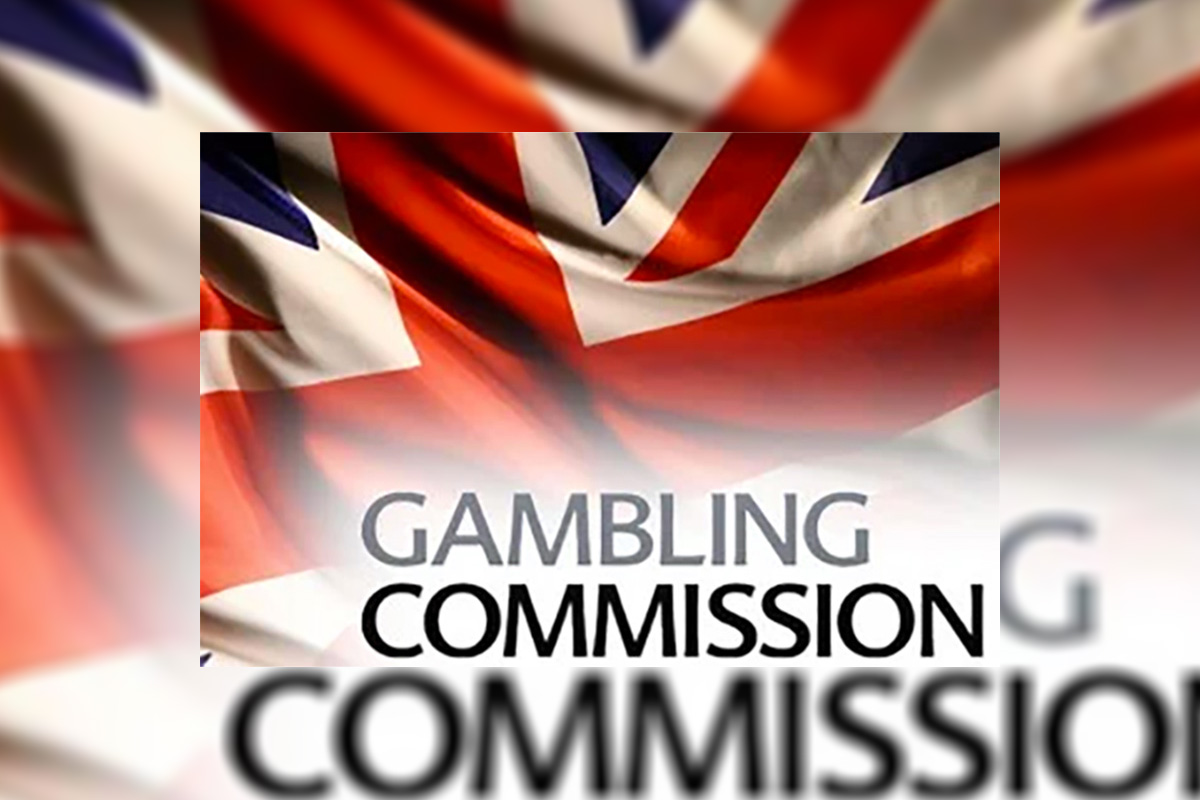 Reading Time:
4
minutes
As restrictions on the lockdown ease the UKGC has published a number of frequently asked questions covering its expectations from land-based operators.
These FAQs are aimed at helping operators manage compliance with Government guidance on reopening with continued compliance with the Licence conditions and codes of practice (LCCP).
The Commission is also reminding operators they are still expected to continue to follow Customer Interaction guidance as doors are reopened to consumers.
Frequently asked questions
Which premises can open from 15 June?
Just betting offices in England are able to open from 15 June.
Do Operators still have to meet all the Gambling Act and LCCP requirements?
Yes, there are no changes to operators' obligations. We therefore expect operators to have confidence in their ability to be fully compliant with our requirements when they reopen. Where we find evidence of non-compliance, we will take swift action.  
Will the Commission undertake premises-based assessments?
The Commission's approach will support the following Government objectives as set out in guidance:
To minimise the contact resulting from visits to stores or outlets
To minimise the number of unnecessary visits to offices
To minimise non-essential travel
This means that the Commission will look to obtain premises information by remote means. This includes requesting electronic data or recordings and where possible/necessary undertaking Skype meetings.
Will Licensing Authorities undertake premises-based assessments?
LA requirements remain the same. Individual LAs will undertake their own risk assessments and implement policies and procedures accordingly.
Who do I report my concerns to if I think government Covid-19 guidelines are not being followed correctly?
The Gambling Commission is not responsible for addressing breaches of Covid19 guidance. The Health & Safety Executive (HSE), Local Authorities, and local Police Forces (England & Wales only) have the relevant information on their websites.
Risk Assessments 
General business risk assessment
Whilst not a requirement, we would expect operators to consider the risks posed to compliance with the Act, LCCP and associated guidance. As such we may seek evidence to support this.
Do operators need to review their premises [local] risk assessment(s)?
Operators may have to implement changes to manage social distancing and to protect staff and customers. Where these changes are significant, and could affect the mitigation of local risks, operators must review and where necessary update their risk assessments.
Do operators need to update their AML risk assessment?
Land based operators in the regulated sector are required to regularly review their AML risk assessments. Casinos are not reopening in June, but we would expect them to review the risks when they do. Operators in the unregulated sector are expected to review the risks and if required update any risk assessments.
Premises  
What do operators need to consider if they are putting screens around machines for customer protection?
Operators must ensure that whatever measures they put in place to socially distance customers, staff can continue to supervise the premises, monitor customers behaviour for signs of gambling-related harm and monitor compliance with age-restrictions.
Do the social distancing rules mean customer interactions are suspended?
No. Operators must ensure that staff can and do undertake customer interactions that are meaningful and effective and that they comply with the LCCP and with our Customer Interaction guidance .
Do operators still need to undertake Age Verification (AV) check programs?
Operators are still required to undertake these programs. Suppliers (e.g. Serve Legal) could also be undertaking their own business risk assessments that may require changes to the process.
If customers are wearing PPE (facemasks), are operators still required to undertake AV checks?
Yes, Government guidance states that customers can be asked to remove their masks for AV checks. If customers refuse, then staff should follow operator guidance on refusing service.
If customers are wearing PPE (facemasks), are operators still required to enforce self-exclusions?
Yes. There are no changes to an operator's responsibilities.  Operators are expected to review their policies and procedures and to take a pragmatic approach.
Can operators move their gaming machines to allow for social distancing? Where plans submitted to LA stipulate specific areas for machines (most likely betting shops) operators must contact the LA for advice first.
Can operators expand the use of TITO?
We expect full and proper supervision of these facilities, in particular the monitoring for potential money laundering or safer gambling issues. Operators must ensure that they can evidence appropriate controls when installing TITO and all gaming machines must comply with the relevant technical standards.
Can betting operators increase the number of SSBTs?
We expect full and proper supervision of these facilities. In particular the monitoring for potential money laundering or safer gambling issues. Provided operators can evidence appropriate controls when installing SSBTs, use can be expanded. 
Can operators replace safer gambling messaging (posters/leaflets etc.) with social distancing/Covid 19 messaging?
Our guidance on the provision and display of information has not changed.
Will the Commission suspend test-purchasing?
We will continue to carry out test-purchasing to identify those that are operating unlawfully.
What will the Commission do about the period of time during which there were no test-purchase exercises?
We do not want operators to be disadvantaged and so we will be calculating results only for the periods during which premises are open.
Staff  
What happens if staff will not or cannot undertake customer interactions due to social distancing or Covid 19 concerns?
Operators must ensure customer interactions take place. Staffing issues are a matter for individual operators, but our expectation is that they are confident in their abilities to meet all of our requirements, including customer interactions, when they reopen. Where we find evidence of non-compliance, we will take swift action.  
What happens if a PML goes sick with C-19 or has to self-isolate?
Our expectation is that operators will have in place contingency plans. So long as this is the case, wherever possible the Commission will be flexible on arrangements.
Opera GX wants you to pimp your browser with new Mods feature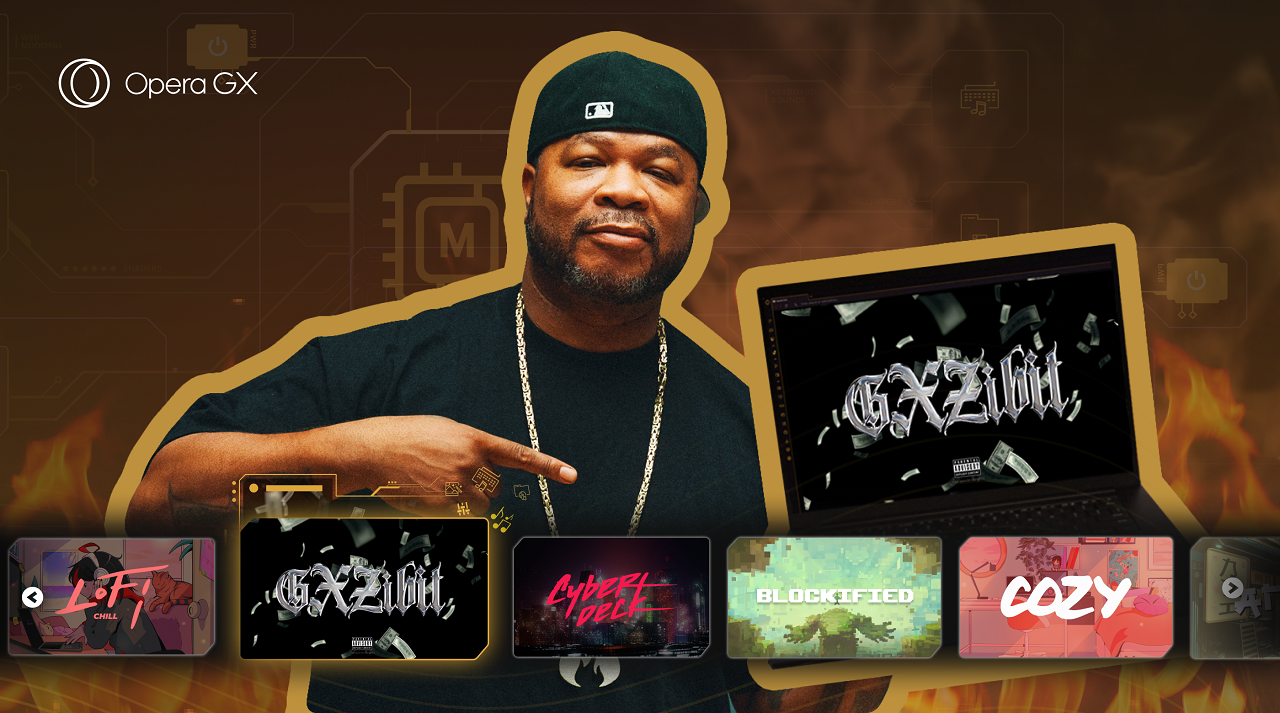 Reading Time:
2
minutes
The new era of deep browser customization has officially begun with the launch of Mods in Opera GX. With GX Mods, you can pimp your browser and make your online experience as unique as your gaming setup, personalizing the entire browser – from the keyboard sounds to how webpages look.
"Browsers get a bad rap on account of how boring some browsers are. But like no two users are the same, Opera GX is built to be different. With Mods, we wanted to give our users a means to express themselves instead of forcing them to stick to a set of default options," said Maciej Kocemba, product director at Opera and mastermind of Opera GX. "GX Mods offer users a limitless number of customization options. It's time to ditch boring browsers and start browsing like a badass."
To usher in this new era, Opera GX has partnered with none other than Xzibit, rapper and host of the world famous car modification TV show Pimp My Ride who is moving from customizing cars to customizing web browsers.
"The customization game has up and changed. It's time to pimp your browser," said Xzibit. To do that with Opera GX, no crew of car mechanics is needed. Users can instead turn to GX Mods.
Every Mod comes with a mix of elements – including unique looks (animated wallpapers and themes), sounds (keyboard and UI) and shaders (GPU-driven effects that render in real-time while browsing the web). You can even customize how webpages look when browsing. How these Mods all work together is completely up to you, giving you total freedom to create something completely unique. But should you want some examples to start with, you can turn to the new GX Mod Store.
Launching today is also the GX Mod Store which features  dozens of pre-made Mods each inspired by either a game or gaming culture, taking cues from specific interests and moods, and creating totally unique looks, sounds and shaders. Available Mods include Cyberdeck, Anime, LoFi Chill, Blockified, Drive-by and Legendary Rift, as well as GXzibit – a Mod created exclusively by the man himself – Xzibit, who would naturally like you to use his Mod: the GXzibit, inspired by 2000s hip hop music.
Mods can be accessed from the sidebar in Opera GX, and installed from the new GX Mods Store. Here, users will be able to browse through all available Mods, whether they've been created by Opera GX or the community. All Mods are free, and highly modular; meaning you can mix and match elements from different Mods to create new versions, or even build your own and upload them to the store for other users to download.
Opera GX is the only browser designed for gamers, as it offers a myriad of customization options, including color themes, sound effects, background music, as well as CPU, RAM, and Network Bandwidth limiters designed to leave more of the computer's resources for gaming. Opera GX Mobile is its mobile version available on both Android and iOS.
Mr Green Launches in Germany on 888's Proprietary Technology Platform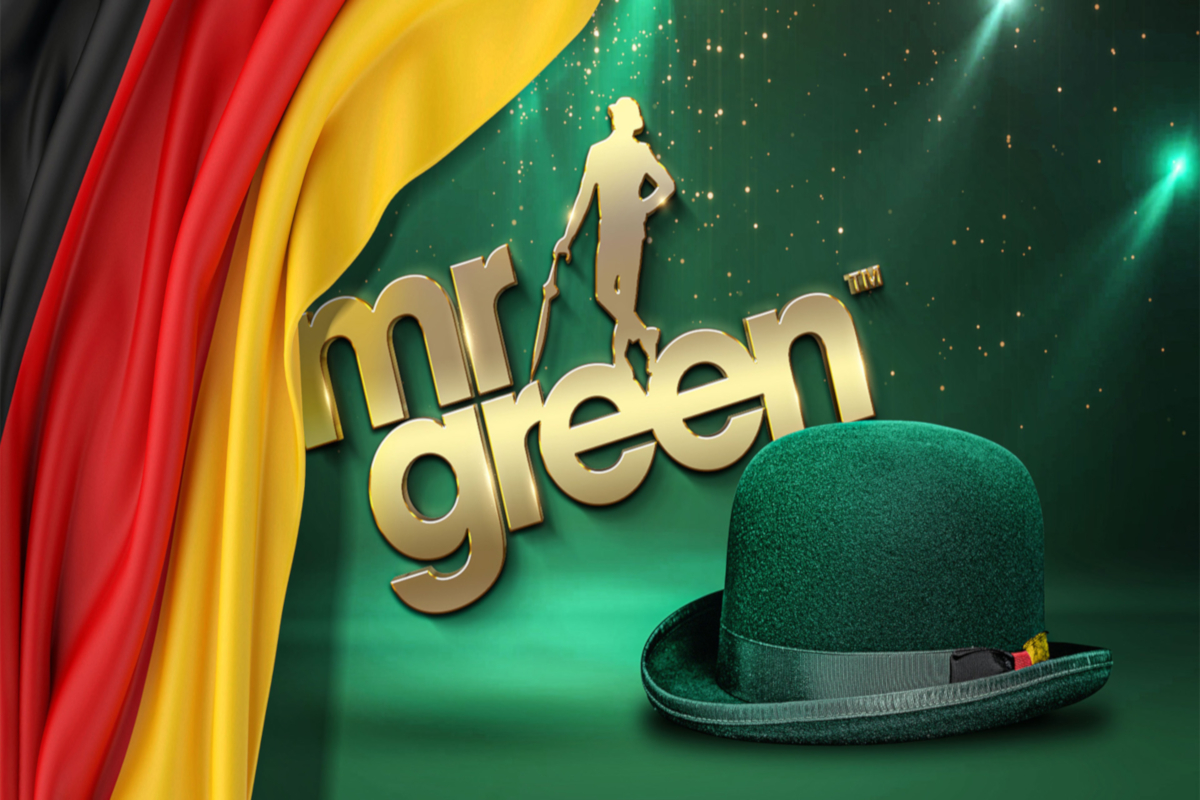 Reading Time:
< 1
minute
888 Holdings plc (LSE: 888), one of the world's leading betting and gaming companies with internationally renowned brands including 888, William Hill, Mr Green and SI Sportsbook, is pleased to announce the launch of Mr Green, its award-winning online gaming brand, in Germany.
Germany is one of 888's strategic growth markets and the group sees an opportunity to grow rapidly and build a strong market position with its customer-focused, best-in-class products and brands. In early-2023 the group was delighted to be granted its official gaming license in Germany and has moved quickly to launch its products on a locally regulated basis.
The launch of Mr Green in Germany represents the first time that the Mr Green brand is available on the 888 proprietary technology platform. The launch delivers product and content leadership through the group's in-house technology combined with the strong existing brand awareness of Mr Green in Germany to create a unique, differentiated and feature-rich product for players in the market.
"Mr Green will be the group's spearhead brand in the German market alongside our 888 brands," the 888 and William Hill Vice-President Head of Poker and Rest of World Managing Director, Amit Berkovich, said. "Its launch is a great example of what focus, collaboration and dedication can deliver. We've been live since late March, thanks to the existing 888 platform in Germany and the powerful collaboration of all teams across the business who have enabled a totally new set-up in record time.
"We are excited to introduce thousands more players in the market to our enhanced offer and look forward to bringing other Mr Green markets onto our single technology platform in the coming months."
Evoplay Bolsters Lithuanian Foothold with 7bet signing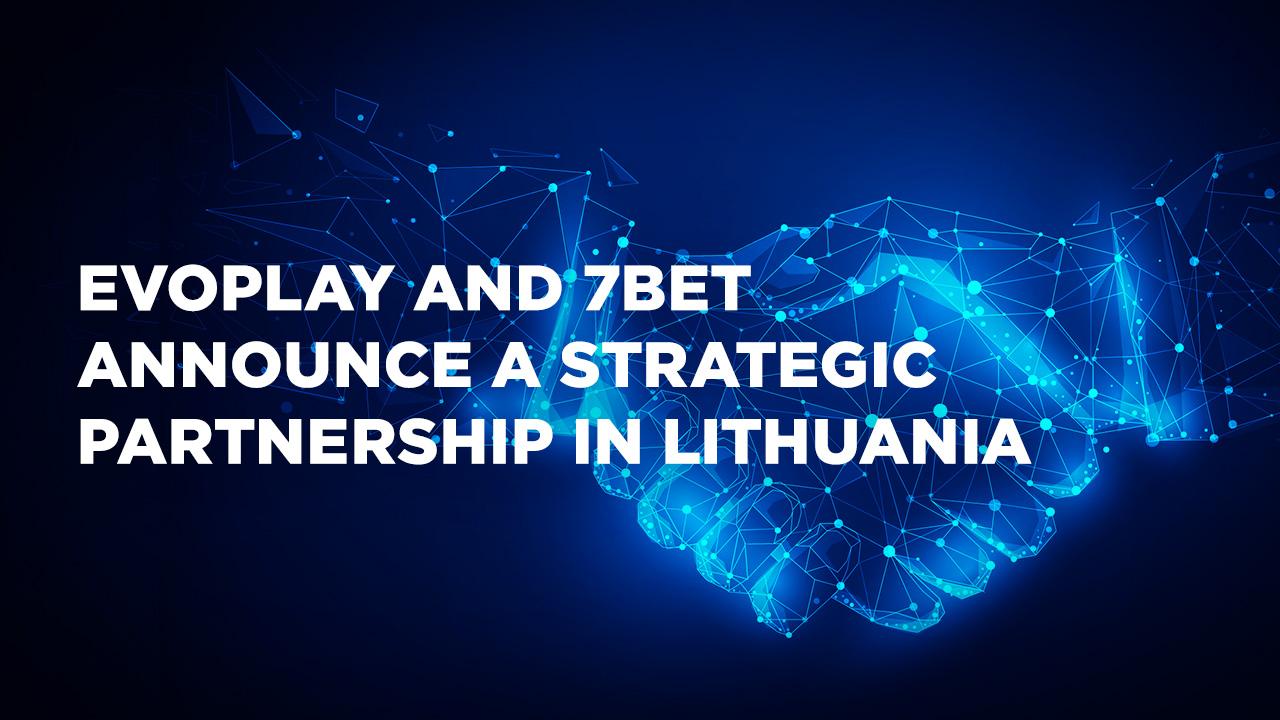 Reading Time:
2
minutes
Evoplay, the award-winning game development studio, has further increased its Baltic presence, thanks to a new partnership with 7bet.
As part of the agreement, the tier-one Lithuanian operator will integrate 50 of the provider's games to its offerings with more titles coming soon. The regulated market will now benefit from innovative games such as the Fruit Super Nova series as well as the captivating Eleven Princess.
The news of this latest signing comes off the back of a recently announced Uniclub announcement as Evoplay scales up its operations in the area since going live in the region two years ago.
Commenting on the partnership, Vladimir Malakchi, CCO at Evoplay, said: "In keeping with our growth trajectory we are always on the lookout for Baltic operators to help us realise our goals and deliver our pristine slot portfolio to an even bigger audience.
"We are confident our latest partnership will be successful for both as we count another tier-one partner in our growing operator list."
Gintarė Karvelytė, Product Manager at 7bet said: "Understanding our players needs for forward-thinking games with innovative features, it greatly impacts our decisions when looking for new suppliers. With that in mind, we are delighted to now count Evoplay and its world-class slots to our collection.
"We have no doubt these games will prove as popular with our players as they have with other operators both at home and abroad."
As a leading iGaming studio, Evoplay enjoyed an outstanding 2022 and won SBC's coveted Innovation in Casino Entertainment award. The studio also further established its leading credentials by taking home the only two supplier-focused awards available at 2022's EGR Marketing and Innovation Awards.
As a leading iGaming studio, Evoplay enjoyed an outstanding 2022 and won SBC's coveted Innovation in Casino Entertainment award. The studio also further established its leading credentials by taking home the only two supplier-focused awards available at 2022's EGR Marketing and Innovation Awards.