Evoplay Entertainment explores a magic forest with Fluffy Rangers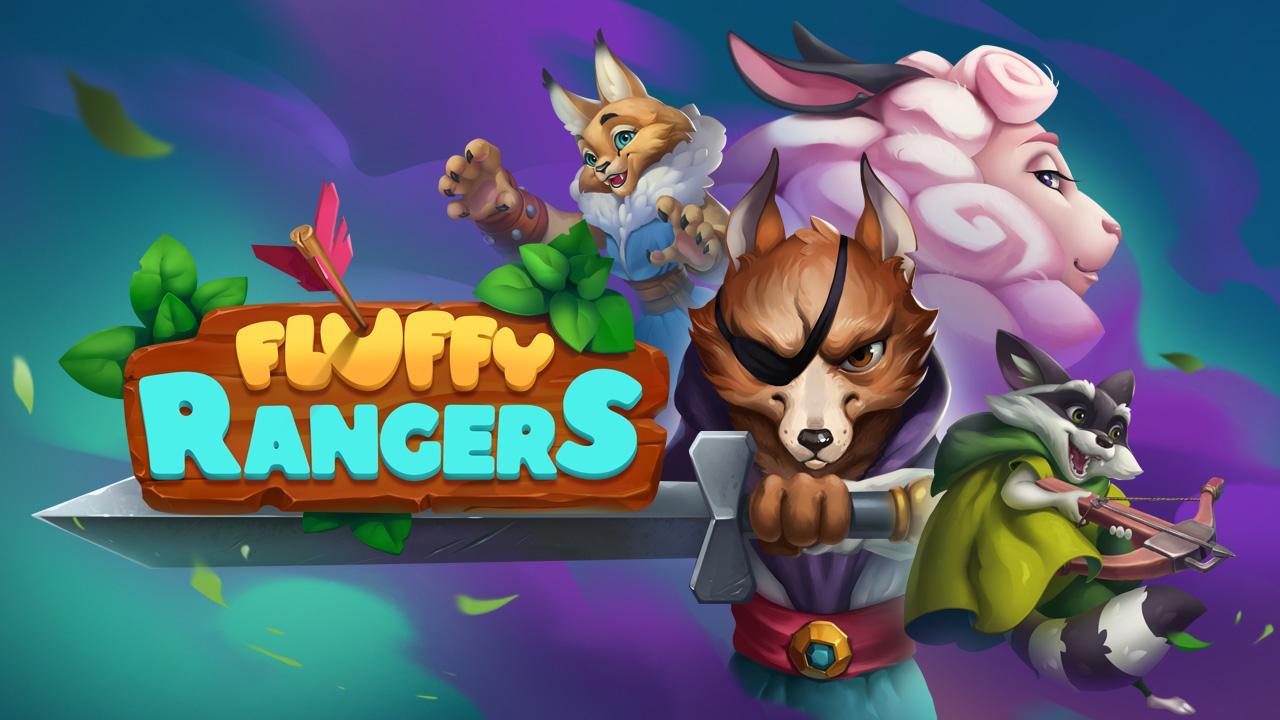 Reading Time:
< 1
minutes
Industry's first slot to showcase Instagram filters for game's characters
 Innovative game development studio Evoplay Entertainment has announced the launch of its immersive new slot title, Fluffy Rangers.
The game sees five charming forest friends compete for the prized title of 'Knight of Rabbitland' in an epic jousting contest set in a magical faraway forest.
Players enjoying the Tournament Free Spins Round are encouraged to collect all five Fluffy Rangers symbols, at which point Wild ranger symbols burst onto the reels for a thrilling chance to win big.
In an industry-first for social media marketing, the game's lovable characters can also be used as face filters on Instagram for players in search of a fully interactive entertainment experience.
Packed full of engaging gameplay, stunning visual effects and pitch perfect sounds, the title marks the latest engaging addition to Evoplay Entertainment's fast-growing 90+ portfolio of slots, table and instant games.
Commenting on the launch, Ivan Kravchuk, CEO at Evoplay Entertainment said: "Players with a taste for adventure and all things adorable are invited to an action-packed jousting tournament in the magical forest of Rabbitland.
"We've continued to go from strength to strength in recent months with a rapidly expanding global fanbase and are delighted to showcase another industry first with Instagram filters for our game's lovable characters. We can't wait to see what our players make of it!" 
Founded in 2017, the studio has continued to establish its credentials throughout 2020, having recently been shortlisted for 'Mobile Supplier' and 'Software Rising Star' at this year's EGR B2B Awards for its launch of Dungeon: Immortal Evil in February.  
Delasport Signs a Sportsbook Deal for 3 Esports Entertainment Group Brands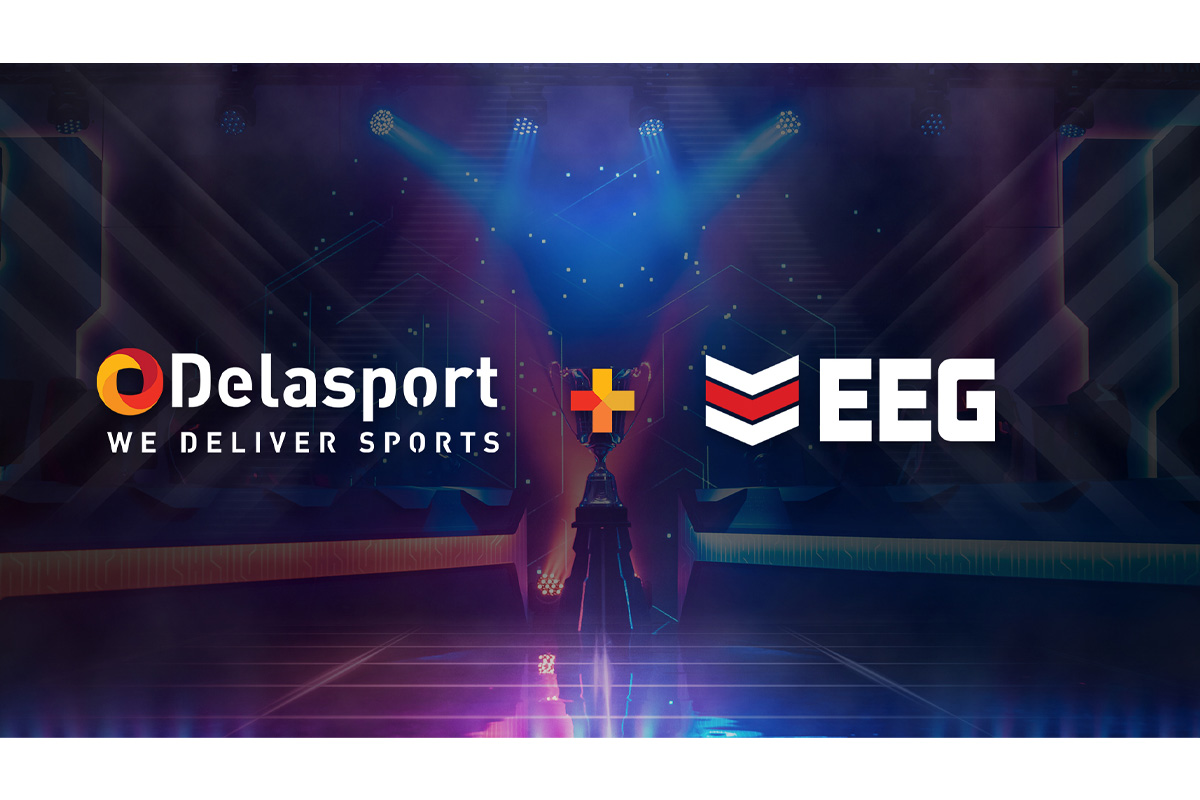 Reading Time:
< 1
minutes
Renowned iGaming software supplier Delasport is about to power up 3 of Esports Entertainment Group's (EEG) brands with its Plug & Play Sportsbook iFrame. The brands, part of EEG's portfolio, are JustWow, CasinoJefe, and Vie.
Delasport will support this leading "esports-focused" operator in MGA-regulated territories. The agreement allows all three brands to expand beyond their casino audience with ease. Adding a sportsbook to a casino website opens up a brand-new revenue stream and helps retain players who are interested in both verticals.
"Partnering with an industry giant like EEG is yet another milestone in Delasport's growing track record of successes. We are proud to be able to provide our modern sportsbook solution, boosted with player personalization and engagement tools, to a company with such vast experience," says Delasport's CEO, Oren Cohen Shwartz, regarding the company's latest deal.
The excitement is shared by both parties as EEG's CEO Alex Igelman also comments on the news:
"Partnering with Delasport represents an exciting opportunity for EEG to broaden its offerings to a whole new set of players in key markets where sports betting is exceptionally popular. We are eagerly looking forward to seeing the positive impact and growth this integration brings to our brand. Delasport has been a great partner every step of the way. We feel safe in entrusting the new sportsbook branches to them and their Plug & Play iFrame solution."
ComeOn Group renews sponsorship deal with Sliema Aquatic Sports Club and Sliema Wanderers FC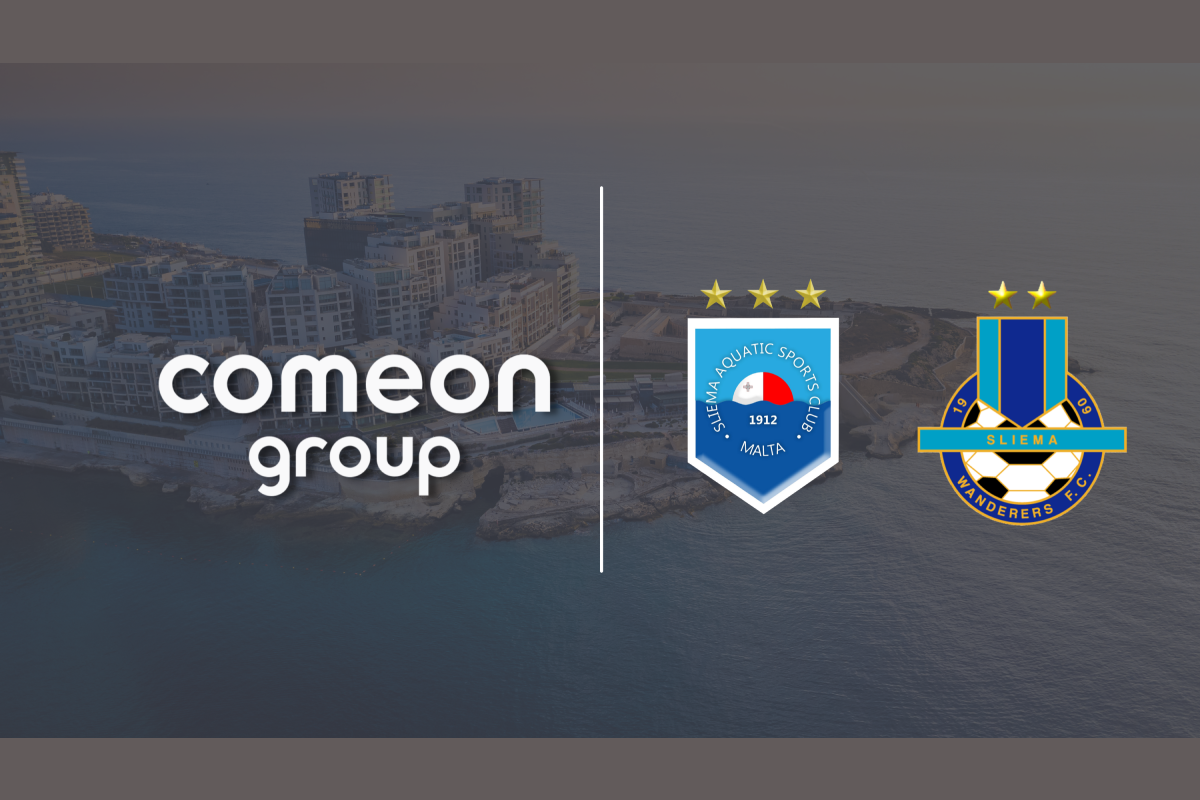 Reading Time:
2
minutes
Award winning iGaming operator ComeOn Group announced renewing their sponsor partnership with Malta based sports clubs Sliema Aquatic Sports Club (ASC) and Sliema Wanderers FC. The sponsorship is a way for the Group to continue supporting the localities close to their headquarters in Malta. ComeOn Group and the two clubs are now embarking on another year of success and exciting projects in order to further anchor the partnership for the benefit of their local community.
Last year the sponsorship was kicked off by a launch video, which was a way for ComeOn and the two clubs to show the mutual cultural fit and foster a sense of community through sports.
Daniela Vella, Chief Operating Officer at ComeOn Group, said: "Sliema is very close to us being the first location of our offices, and even though we have moved some metres up the waterfront, we have found synergies with both teams and their path to success. Both teams tie in well with our values, especially the Run Together The Group is also focused on giving back to the communities with its CSR strategy being a key, strategic pillar and sports plays a vital role in nurturing teamwork, and leadership skills."
ComeOn Group, highly ranked by EGR Power 50, is a tier one operator on the island with their headquarters based in the modern office facilities of Spinola Park. ComeOn Group has more than 560 employees spanning over 53 nationalities globally, with Maltese being the biggest nationality represented in the headquarters. ComeOn Group has been present for over 13 years on the island, employing over 250 people with 50% of its workforce being female, further anchoring their presence and commitment to Malta.
ComeOn Group works hard to preserve their award winning culture and the company continuously develops their people strategies to retain what is most important to them: their people. An important way to do so for ComeOn is through their extensive Employee Assistance Program (EAP) that serves to offer help to employees when they are experiencing a tough time. The program is a part of ComeOn's overarching CSR strategy where the focal point is mental health and wellbeing. Another important part of ComeOn's EAP is the wellbeing allowance employees get each year to spend on activities aimed to boost overall physical and mental health.
For ComeOn and the two teams, sports and active lifestyle is something that goes hand in hand with boosting mental health and wellbeing, hence the importance of the continuing partnership.
Frank Testa, Club President of Sliema ASC, added: "It is with immense pleasure and gratitude that we renew our collaboration with ComeOn Group. Without the involvement of such organisations it would not be possible for clubs like ours to continue to work towards achieving our targets. As we move into a new era with our excellent prospects, we are delighted to continue the journey with ComeOn."
Rupert Perry, Club President of Sliema Wanderers FC said: "We are immensely grateful for the unwavering support of our valued sponsor. ComeOn's commitment to our mission has been instrumental in our success. As we look ahead to the future, we are excited to continue this journey together, creating lasting impact and achieving new heights of excellence."
One Month Left to Nominate for the Casino Guru Awards 2024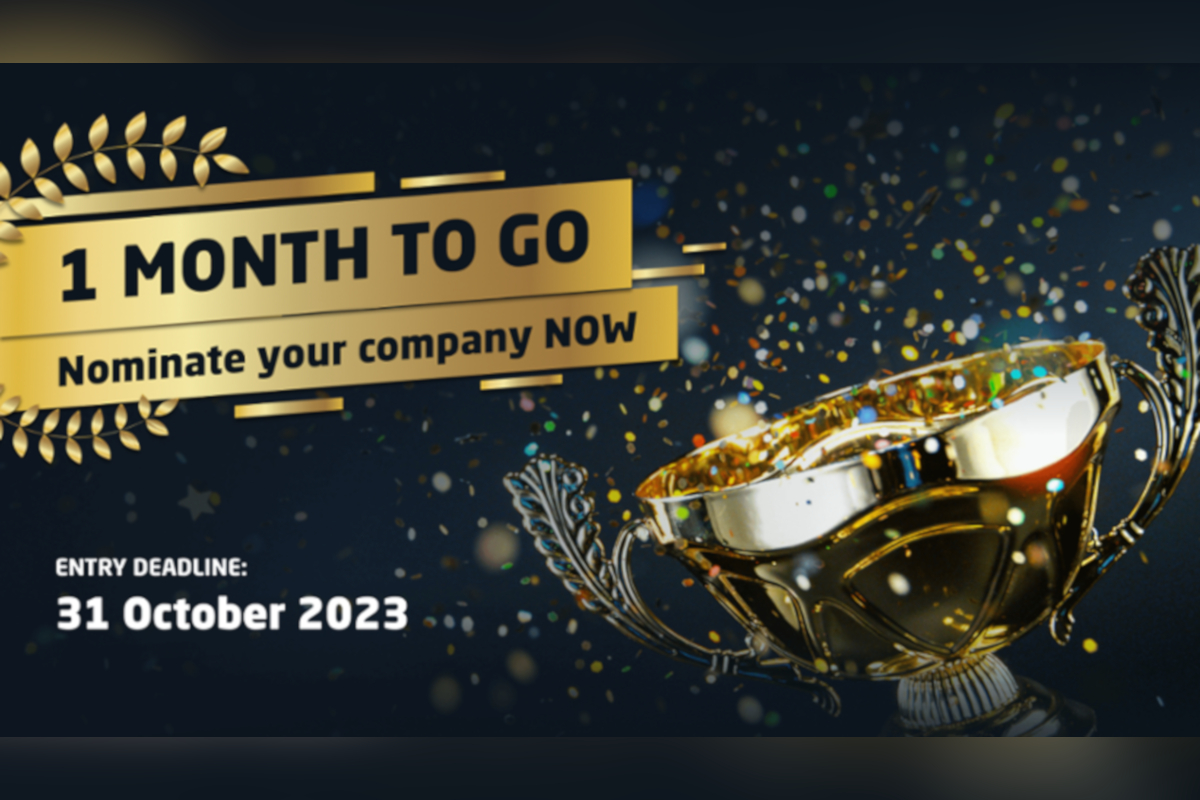 Reading Time:
2
minutes
As the Casino Guru Awards 2024 nomination window rapidly approaches its final month, time is of the essence for gambling industry stakeholders and enthusiasts to take center stage at this prestigious event.
With a legacy of recognizing excellence within the gambling industry, the 2024 edition promises to be nothing short of extraordinary. The countdown has begun and you have just one month left to ensure that you or your nominees receive the recognition they truly deserve.
Here's how you can contribute to this celebration of excellence:
Key Dates:
Nominations Deadline: October 31, 2023
Judges Gathering: In November, the Casino Guru Awards judges panel will convene in person to evaluate the shortlisted companies and select the winners across all categories.
Award Ceremony: February 2024
"We are thrilled to once again acknowledge the outstanding achievements and contributions of the online gambling industry through the Casino Guru Awards," the project leader for the Casino Guru Awards, Daniela Sliva Kianicova, said. "These awards not only celebrate excellence but also foster a culture of innovation and responsibility in the iGaming landscape. We have already received a number of brilliant nominations and we truly cannot wait to shine a spotlight on these outstanding companies."
A Multitude of Categories
This year, the Casino Guru Awards present an extensive array of categories, ensuring that every aspect of the online casino world receives the recognition it deserves. Categories include The Fairest Bonus Policy, The Fairest General T&Cs, The Most Impactful Social Responsibility Initiative, The Best Implementation of RG Tools, The Most Effective Handling of Complaints and more. Each category is meticulously designed to encompass the wide range of talents and innovations found in the industry.
A Transparent Process
One of the Casino Guru Awards' key strengths lies in its transparent nomination and selection process. Nominations are open to the public, allowing players, industry experts and enthusiasts to put forth their favorites. A rigorous evaluation process follows, led by a panel of independent esteemed judges, ensuring that only the most deserving nominees advance to the final round. This unwavering commitment to transparency upholds the awards' credibility and integrity.