Exclusive CEE interview with Evoplay Entertainment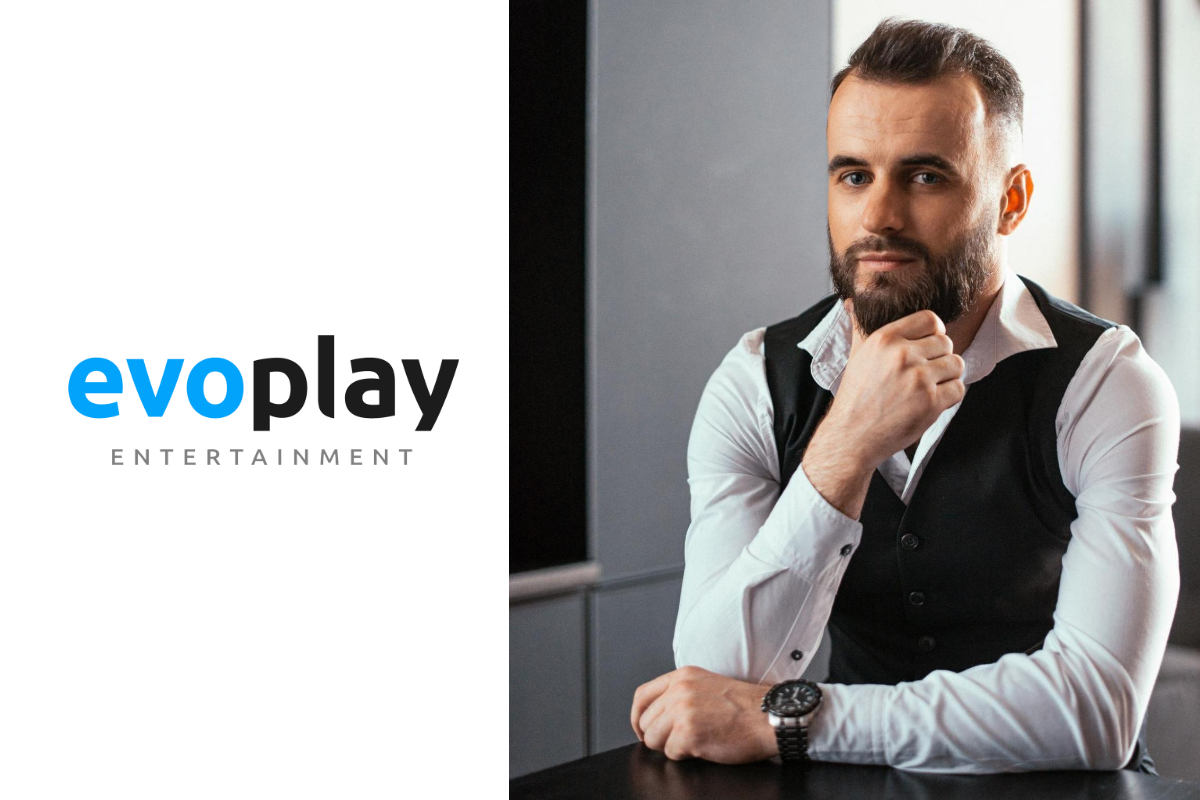 Reading Time:
5
minutes
With the CEE region no doubt set to be one of Europe's biggest growth stories this year, we caught up with Evoplay Entertainment's CBDO, Vladimir Malakchi, to talk through the region's demographics, opportunities and hottest markets through 2021 and beyond.
The CEE region has become an increasingly important factor for growth on the continent, which markets do you see being the main drivers?
It's all about the big-hitters that have an established framework in place, whether that be Bulgaria, Romania, Lithuania, Croatia or any of the other regulated markets. What we've seen in the last few years has been exponential in terms of growth, and that's undoubtedly a good thing. Solid, concise frameworks that allow a safe and level playing field for both player and operator has created a wide berth of entry for multiple international brands across the region. Given the windfall on revenue for governments, rather than seeing GGR go offshore, will undoubtedly prove to be a good thing for local economies, and has already proven to be a significant contributor to national budgets.
In hand with that development comes a surge in the quality of gaming available – as well as a more advanced menu of entertainment experiences – whether that be table games, instant games or slots. I'm fully confident that the advantages of a safe, regulated market will continue to be felt by countries that have established a steady GGR growth rate and a favourable environment for doing business.
In general, how would you define the typical CEE player's profile towards slots, instant and table games? What kind of entertainment are players looking for?
The typical CEE player mainly shares characteristics with those you'd find elsewhere in Europe. Having said that, the transition to online has indeed come later than in the West, so it is inevitable that we see games that have a lot in common with the land-base sector to appeal to players. We're also seeing plenty of interest in instant games (especially when it comes to our stable of titles), which I believe to be a massive growth area. Why? The clue's in the name – they give players a chance to enjoy instant entertainment, lighting-fast game rounds and a quickfire result.
Are there any particular territories that stand out for you as having a unique player demographic?
While we're certainly not a brand that believes in a 'one size fits all' approach when it comes to global delivery, from personal experience I can say that the extent that one sees unique player demographics vary from country to country is relatively minimal. A greater factor that shapes delivery of product, and in effect defining the demographics of the players you deliver to in each market – is the infrastructure and accessibility. For example, with rural or highland areas, slower internet speeds are inevitable and therefore require more adaptable content that can either be leveraged via game engines to enhance the download speed, or alternatively through the application of light technical requirements for the game itself.
Having said that, CEE is digitising at an impressively fast pace. Heavy investment in high-speed broadband coverage can be observed throughout Europe, with 86% of the Czech Republic's rural locations now connected to the internet, for instance, while Romania (as I'm sure any citizen there will be fast to tell you), has one of the fastest internet speeds in the world!
How should operators in the region be looking to tailor / customise their content to further drive retention and engagement?
There's really no substitute for analysing the market in depth. That means closely studying the preferences of local players and the state-of-play for any potential competitors. Operators who get that process right can adapt their offering accordingly, thus driving revenue in the long-term.
We know that while session durations are relatively consistent across Europe, the average stake value is not. This is especially the case in the CEE region, where arguably the economic fallout from COVID-19 can be felt harder than most, which requires a gaming experience that can provide extended entertainment without draining player's bank balances in minutes. This is especially the case for what is a hugely tech-savvy demographic – who are far more discerning than many outsiders would assume – and therefore require a solid product with the maths to back it up. Success here is all about authenticity, and players will recognise a lack of it from a mile off.
Gamification's going to be a hot topic in the months ahead given the need for entertainment – as a market expert, what types of features do you believe will be key in 2021?
Tournaments are very strong right now – and formats that allow players to compete against each other in real time are going to be a mainstay in gaming development this year. I see this as being indicative that providing players with an additional sense of competition, such as pitting players against players through formats like multiplayer gameplay, is a whole new level of gamification in itself that can do wonders for making your products more interesting for your audience locked down at home.
I'm particularly excited about what multiplayer can offer, and we're taking this area very seriously. They're going to be a serious asset when it comes to providing an additional dimension of gameplay. Combine that with faster rounds with instant games (which are very hot right now), as well as the opportunity for more varied stakes – and you have a lightning-fast experience that can create a hugely exciting betting environment and really drive engagement and retention.
Ukraine of course is going to be very closely watched – how would you rate the regulation process so far and do you believe we're on track to go live by mid-next year?
We've seen good progress in Ukraine since July last year when online gambling was officially made legal – and the government has been working hard to get a regulatory framework in place, with a commission already formed to monitor the issuing of licenses to casino operators.
It is also expected that the number of licences that the authorities choose to grant will be limited – this, just like we've recently seen in Argentina, means that we have a queue of foreign operators waiting for certification, and I predict will start seeing the results show in around six months. I look forward to contributing towards the creation of a safe and regulated gaming environment for all, as well as seeing the benefits that gaming revenue will bring to our national economy – just as it has for other regulated CEE territories. The future is certainly looking bright!
And last but not least, are there any leading figures or businesses you can recommend to our readers for 2021 inspiration?   
The biggest source of inspiration to me personally continues to be the fantastic team of staff we've got right here at Evoplay Entertainment. The tremendous success we've enjoyed as a company drives me to strive for more, and I genuinely believe that when we work together as a company, there is almost nothing we can't achieve.
Don't be afraid to take inspiration from your own accomplishments, no matter how large or small. It's a reminder that your greatest days lie ahead – something that's particularly important to remember in the current circumstances!

Exclusive Q&A with Andrey Vajdyuk, Head of Business Development for NetGame Entertainment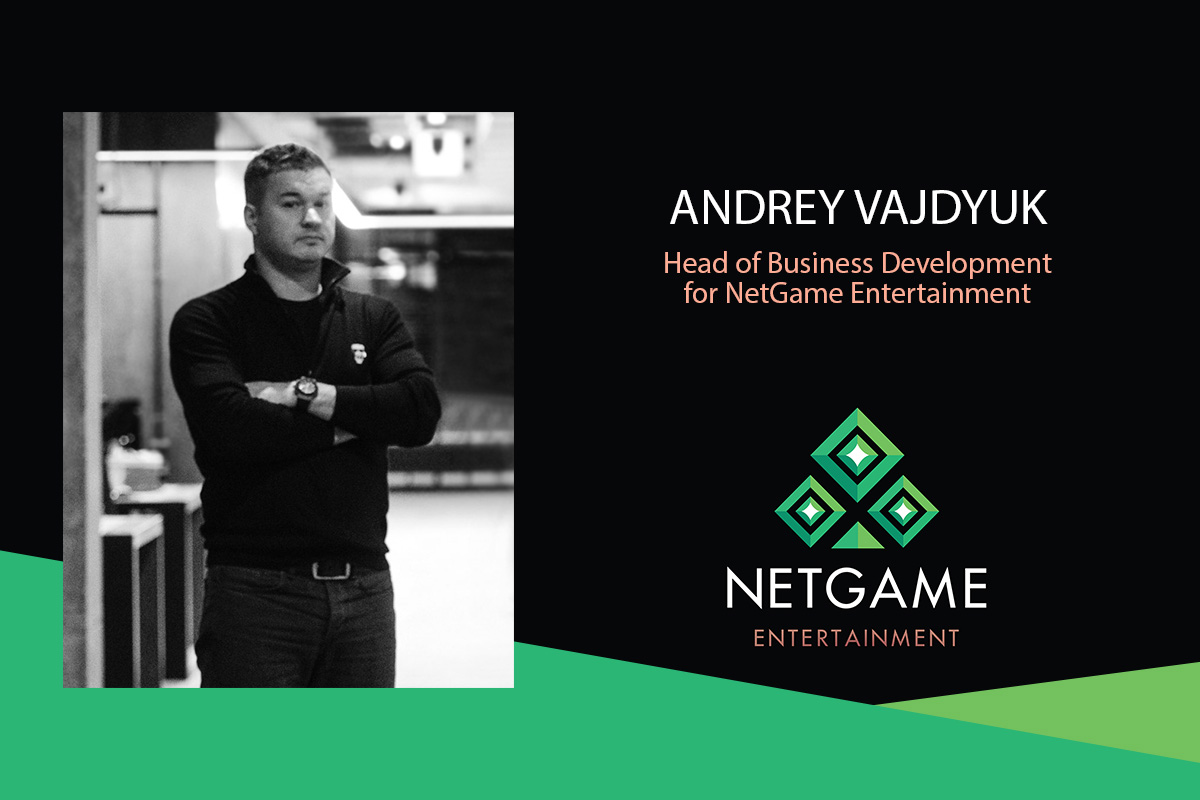 Reading Time:
3
minutes
How has 2021 begun for NetGame Entertainment?
We're incredibly pleased with how the year has begun as it's seen us deliver on our key growth targets in Q1. Against the backdrop of an unforgettable 2020 for the industry, we worked tirelessly to set the perfect foundation and it's allowed us to seamlessly focus on new jurisdictions, promotions, aggregator and platform partnerships.
Our creative games studio has been busy with several hugely popular releases that included the latest in our Book of Nile series and Fruit Cash Hold 'N' Link. Another milestone for the business since the turn of the year was the launch of crypto currency and it means we now work with all world currencies.
NetGame Entertainment's creative studio continues to release a wave of successful slots, what makes these titles standout from the crowd?
Our creative team and studio is second-to-none and deserves all the plaudits for the positive reception of NetGame's titles. The team has been curated over time and is perfectly positioned to drive the business forward through designing exceptional iGaming experiences.
Supporting the innovative thinking are outstanding graphics, fair and trusted math and a combination of interesting features that each help deliver the best experience to players. Particular attention is paid to our bonus games and multiplayer elements that both have positive impacts on player engagement and retention.
Engaging bonuses feature heavily within NetGame Entertainment's slots, what impact do these have?
Bonuses add to the fun for players and make games more exciting as we constantly strive to make every user's experience interesting and enjoyable. NetGame's bonus games are synonymous with our brand and there are various levels to the in-game features. One component that players love that's present in some of our titles is the option to buy different starting levels within the bonus game to give a greater chance of success.
We are proud of our Progressive Jackpot Series Game and these have really added to player engagement and therefore life-tme-value. Other NetGame features include Free Spins, Buy bonus feature, Gamble feature, Tumbling reels, Hold N' Link, Pick'em Game, Fortune Wheel, Super Laser, Multiplayer Mode, Totalizer, Pay-any Symbol and Quick cash.
The Fishing Kingdom slot has a multiplayer element, is this something that NetGame Entertainment will introduce more?
Fishing Kingdom has been incredibly well received and the results have been beyond encouraging. The game has been beautifully designed, but the standout feature is the multiplayer element. Given the results thus far, we plan to develop these styles of games and there will be another three launched during the remainder of the year.
How do slot series, such as Book of Nile, perform when compared to standalone titles?
We've been thrilled with how warmly the public has taken to the Book of Nile series. Magic Choice launched in February as the third installment following Revenge and the Lost Chapter. The Egyptian series is packed full of fun features and builds a narrative across the three games that players have really engaged with. Book of Nile is one of our most volatile games and that really adds to the breathtaking experience on the reels. Our series games and standalone titles perform equally well with our partners and that's thanks to the creative team's commitment to fun, thrilling and rewarding experiences. The key for us is having a diverse library of games to suit all our partners' demands.
What are your business expectations over the next 12 months?
The next 12 months promise plenty for NetGame Entertainment and we have high expectations on delivering on our action-packed roadmap. One core element of that strategy is that we're close to obtaining our MGA license and you are the first publication we have shared this information with.
Later in the year we'll also be revealing some more details on some major arrangements with big aggregators and operators. These significant deals will allow us to expand NetGame's reach in the market and give more players the opportunity to fall in love with our proprietary titles.
Exclusive interview with Petra Maria Poola, Head of Business Development and Operations at OneTouch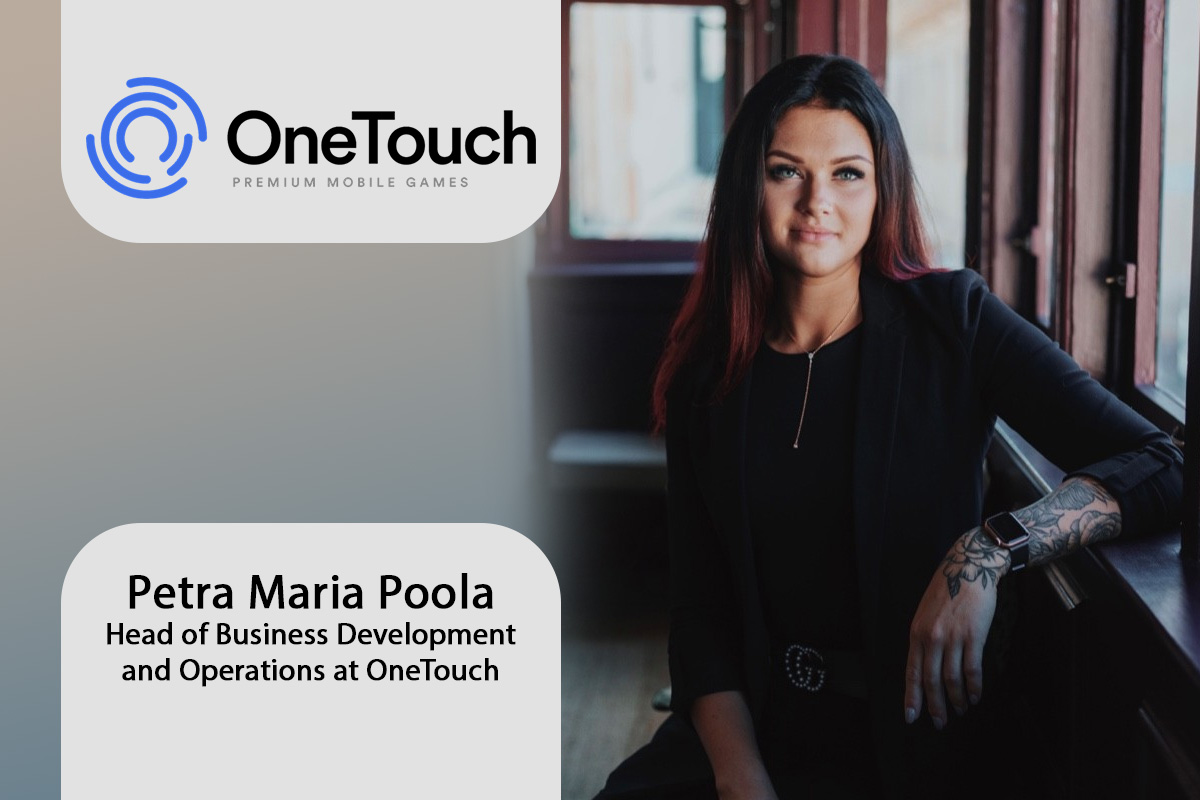 Reading Time:
2
minutes
We sat down with Petra Maria Poola, Head of Business Development and Operations at the mobile-first casino game developer OneTouch, to discuss how suppliers should adapt their products to the geographic regions which they are targeting.
Is content localisation a myth?
No – for those who get it right, it's an invaluable acquisition and retention strategy. What do we mean when we talk about localised games? Put simply, it's a title that's tailored to a specific geographic audience.
And it takes a lot more than just changing the language to do that. From both a visual and technical perspective, adapting your content to individual target markets can do wonders for engagement.
For example, there are obviously still places lacking in internet coverage, particularly in growth regions such as Latin America. For suppliers trying to enter those territories, that makes it all the more important to ensure that your games don't take up too much storage, and can be easily downloaded by those with an older smartphone model or a slower internet connection.
Do you localise your games? If so, how? And which regions are they tailored to?
Here at OneTouch, we think it's all about striking the right balance between creating international hits with cross-cultural appeal, while also producing content for specific local audiences.
Our recent release, Ganbaruto Battle, draws inspiration from the great Japanese tradition of sumo-wrestling. It features a renowned Estonian wrestler called Baruto Kaito, so its appeal is likely to include, without being limited to, players from that country.
Equally, classic casino themes such as Ancient Egypt and Vegas-style fruit symbols often generate global popularity. Our timeless slot title, Forgotten Pharaoh, has achieved tremendous and widespread success by drawing on the former theme.
One might expect that our basketball-based slot MVP Hoops performs especially well in markets where that sport is popular, but it's actually proved a hit in regions where basketball is not generally followed by the wider population.
Finally, we expect our upcoming title Live Crash to reach a transnational audience, because it is a crash-style title similar to those enjoyed in the crypto-gambling space – which is rapidly gaining followers from around the world.
We research every market diligently to understand what its players want in precise detail. Localisation has proved a successful strategy for OneTouch!
Are there any aspects of game development which are internationally uniform, and do not vary based on where you are in the world?
Some aspects of content development require more localisation than others. Failing to geographically adapt your game from a visual perspective might mean that customers might not want to play it. Failing to do so from a technical perspective, meanwhile, could mean that they are not able to play it.
However, there are other stages of the game development process which are not subject to regional variation. With the exception of a game's volatility, mechanics do not tend to vary all that much on the basis of geography, unlike technical and visual effects.
Similarly, sometimes localisation isn't just about adapting to cultural or infrastructural differences, it's simply a case of knowing the ratio of land-based to online players within the market you are targeting. It's all about creating an enjoyable entertainment experience for the end user by paying heed to their specific cultural context. Get that right, and you could be onto a winner.
'What is the role of social media within real-money gaming, and how will this change in the years to come?'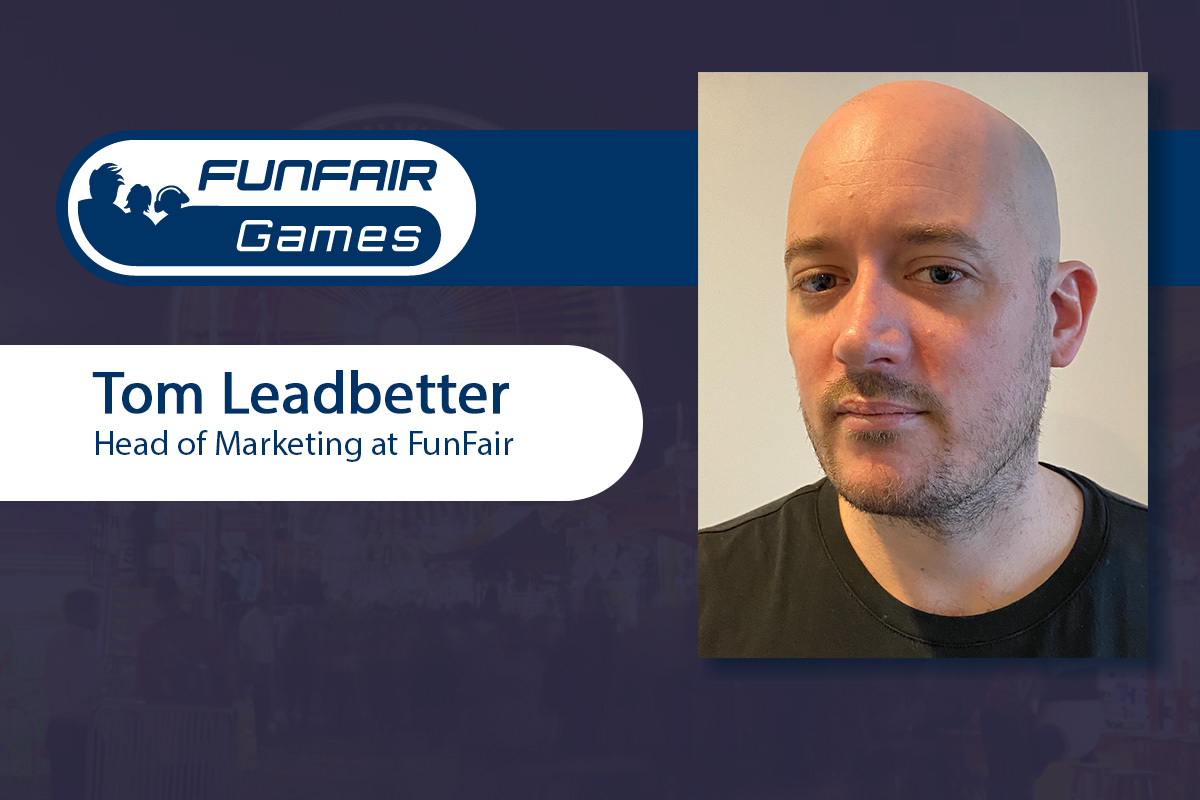 Reading Time:
2
minutes
We sat down with Tom Leadbetter, Head of Marketing at multiplayer casino game developer FunFair Games, to discuss the increasingly important role played by social media within the modern-day gambling industry.
The casino industry's use of social media is fundamentally outdated. Specifically, the world of iGaming has yet to understand the true value of community engagement.
The crypto space, by contrast, has long been ahead of the curve. That includes crypto-gambling, which places community at the heart of its acquisition strategy. Yes, many in the real-money gaming sector post about their activity, but that's rarely followed up with a conversation.
That's why FunFair Games uses social media to start a two-way dialogue with its community, stimulating discussions on platforms such as Discord, Reddit and Telegram, as well as more conventional social channels like Twitter, where we've got more than 35,000 followers.
I doubt there are many companies in the real-money space who use Reddit, but we're proud to call ourselves pioneers in the gambling industry's use of social media. And with a current membership count of nearly 17,000, as well as 72,000 page views in January alone, we've found the platform to be a fantastic engagement tool.
Keeping your community engaged takes more than just emailing a newsletter without response. We live stream our games at the prototype stage, and ask for community feedback on the names of the characters found in our titles.
In that regard, social media is a great way to garner instant feedback on your content. The crypto index is much younger, boasting a higher level of popularity among Gen Y and Z players than the mainstream casino sector.
Crypto is therefore a useful predictor of things to come. If the emerging generation of player wants more community-driven experiences, it's likely that social media will prove key to the gambling industry's future.
There's a tendency for the real-money sector to fear community engagement. In some ways, that's understandable: scroll through Twitter these days, and most of the stories you find about gambling tend to be negative.
That negativity, though, stems from a lack of trust. That's a word you wouldn't normally associate with the world of gambling, but social engagement allows you to cultivate it. Most of the feedback we get is positive, but our community often flags potential problems too. We don't shy away from spirited discussions and debates with them – it's not that everyone agrees, but that everyone cares.