Exclusive CEE interview with Evoplay Entertainment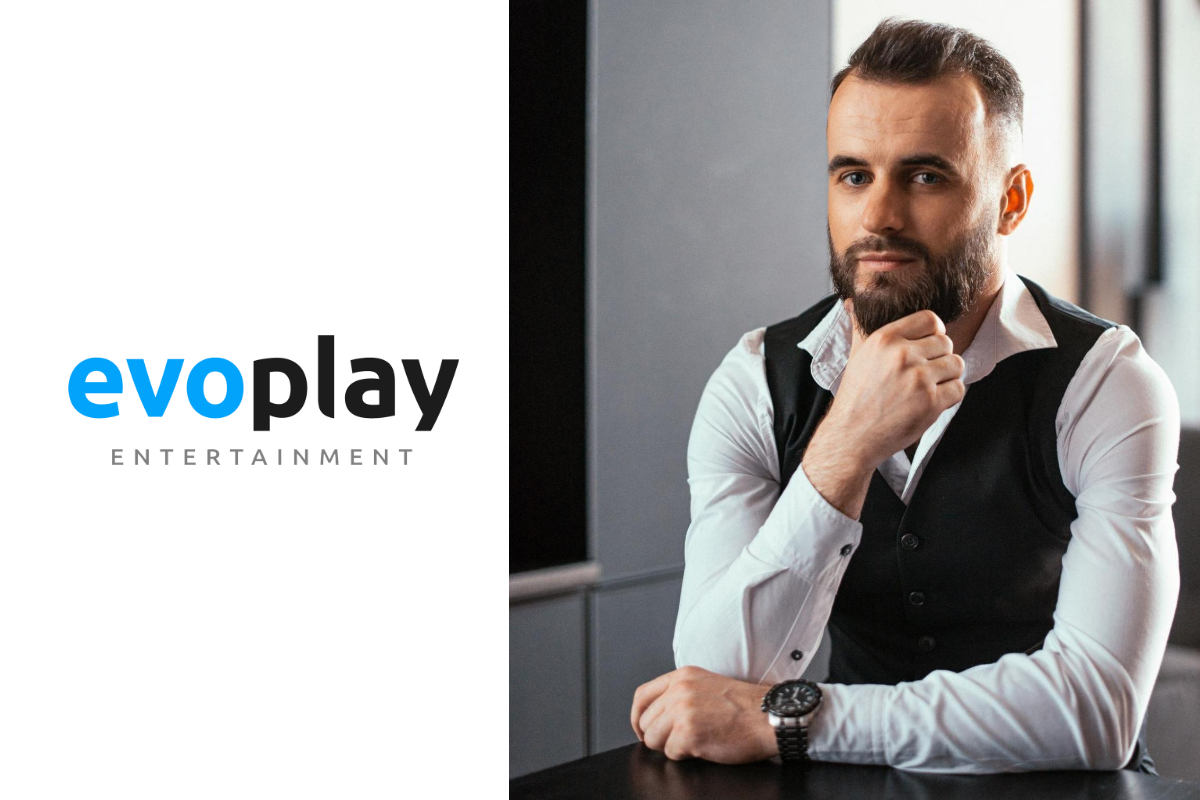 Reading Time:
5
minutes
With the CEE region no doubt set to be one of Europe's biggest growth stories this year, we caught up with Evoplay Entertainment's CBDO, Vladimir Malakchi, to talk through the region's demographics, opportunities and hottest markets through 2021 and beyond.
The CEE region has become an increasingly important factor for growth on the continent, which markets do you see being the main drivers?
It's all about the big-hitters that have an established framework in place, whether that be Bulgaria, Romania, Lithuania, Croatia or any of the other regulated markets. What we've seen in the last few years has been exponential in terms of growth, and that's undoubtedly a good thing. Solid, concise frameworks that allow a safe and level playing field for both player and operator has created a wide berth of entry for multiple international brands across the region. Given the windfall on revenue for governments, rather than seeing GGR go offshore, will undoubtedly prove to be a good thing for local economies, and has already proven to be a significant contributor to national budgets.
In hand with that development comes a surge in the quality of gaming available – as well as a more advanced menu of entertainment experiences – whether that be table games, instant games or slots. I'm fully confident that the advantages of a safe, regulated market will continue to be felt by countries that have established a steady GGR growth rate and a favourable environment for doing business.
In general, how would you define the typical CEE player's profile towards slots, instant and table games? What kind of entertainment are players looking for?
The typical CEE player mainly shares characteristics with those you'd find elsewhere in Europe. Having said that, the transition to online has indeed come later than in the West, so it is inevitable that we see games that have a lot in common with the land-base sector to appeal to players. We're also seeing plenty of interest in instant games (especially when it comes to our stable of titles), which I believe to be a massive growth area. Why? The clue's in the name – they give players a chance to enjoy instant entertainment, lighting-fast game rounds and a quickfire result.
Are there any particular territories that stand out for you as having a unique player demographic?
While we're certainly not a brand that believes in a 'one size fits all' approach when it comes to global delivery, from personal experience I can say that the extent that one sees unique player demographics vary from country to country is relatively minimal. A greater factor that shapes delivery of product, and in effect defining the demographics of the players you deliver to in each market – is the infrastructure and accessibility. For example, with rural or highland areas, slower internet speeds are inevitable and therefore require more adaptable content that can either be leveraged via game engines to enhance the download speed, or alternatively through the application of light technical requirements for the game itself.
Having said that, CEE is digitising at an impressively fast pace. Heavy investment in high-speed broadband coverage can be observed throughout Europe, with 86% of the Czech Republic's rural locations now connected to the internet, for instance, while Romania (as I'm sure any citizen there will be fast to tell you), has one of the fastest internet speeds in the world!
How should operators in the region be looking to tailor / customise their content to further drive retention and engagement?
There's really no substitute for analysing the market in depth. That means closely studying the preferences of local players and the state-of-play for any potential competitors. Operators who get that process right can adapt their offering accordingly, thus driving revenue in the long-term.
We know that while session durations are relatively consistent across Europe, the average stake value is not. This is especially the case in the CEE region, where arguably the economic fallout from COVID-19 can be felt harder than most, which requires a gaming experience that can provide extended entertainment without draining player's bank balances in minutes. This is especially the case for what is a hugely tech-savvy demographic – who are far more discerning than many outsiders would assume – and therefore require a solid product with the maths to back it up. Success here is all about authenticity, and players will recognise a lack of it from a mile off.
Gamification's going to be a hot topic in the months ahead given the need for entertainment – as a market expert, what types of features do you believe will be key in 2021?
Tournaments are very strong right now – and formats that allow players to compete against each other in real time are going to be a mainstay in gaming development this year. I see this as being indicative that providing players with an additional sense of competition, such as pitting players against players through formats like multiplayer gameplay, is a whole new level of gamification in itself that can do wonders for making your products more interesting for your audience locked down at home.
I'm particularly excited about what multiplayer can offer, and we're taking this area very seriously. They're going to be a serious asset when it comes to providing an additional dimension of gameplay. Combine that with faster rounds with instant games (which are very hot right now), as well as the opportunity for more varied stakes – and you have a lightning-fast experience that can create a hugely exciting betting environment and really drive engagement and retention.
Ukraine of course is going to be very closely watched – how would you rate the regulation process so far and do you believe we're on track to go live by mid-next year?
We've seen good progress in Ukraine since July last year when online gambling was officially made legal – and the government has been working hard to get a regulatory framework in place, with a commission already formed to monitor the issuing of licenses to casino operators.
It is also expected that the number of licences that the authorities choose to grant will be limited – this, just like we've recently seen in Argentina, means that we have a queue of foreign operators waiting for certification, and I predict will start seeing the results show in around six months. I look forward to contributing towards the creation of a safe and regulated gaming environment for all, as well as seeing the benefits that gaming revenue will bring to our national economy – just as it has for other regulated CEE territories. The future is certainly looking bright!
And last but not least, are there any leading figures or businesses you can recommend to our readers for 2021 inspiration?   
The biggest source of inspiration to me personally continues to be the fantastic team of staff we've got right here at Evoplay Entertainment. The tremendous success we've enjoyed as a company drives me to strive for more, and I genuinely believe that when we work together as a company, there is almost nothing we can't achieve.
Don't be afraid to take inspiration from your own accomplishments, no matter how large or small. It's a reminder that your greatest days lie ahead – something that's particularly important to remember in the current circumstances!

Q&A with Ohad Narkis, CO-founder of PlayOJO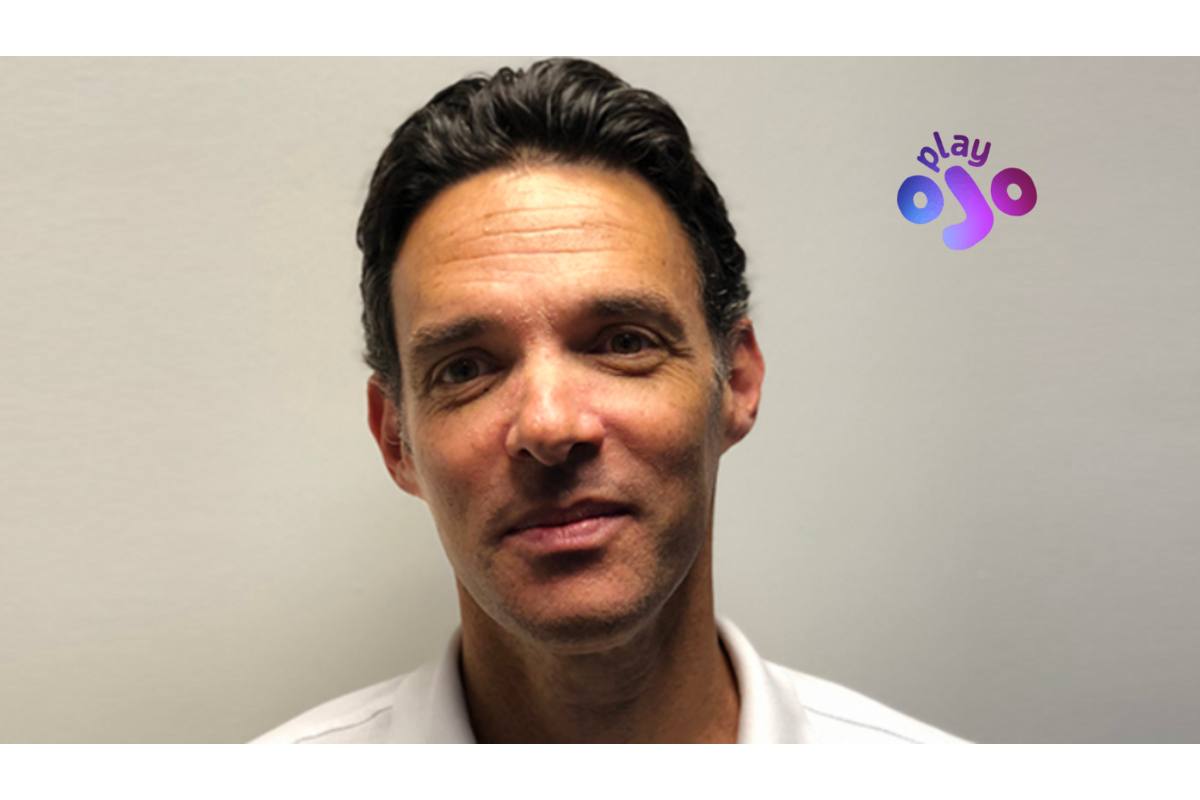 Reading Time:
3
minutes
Why did you choose Mexico for the latest LatAm market in which to launch PlayUZU?
We believe that Mexico has the potential to become one of the largest and most vibrant online casino markets in Latin America and a place where our PlayUZU brand and the unique player experience that we offer is a great fit. The market ticks a lot of boxes in terms of viability – it has a large population of 130+ million people, a diverse media landscape and sensible marketing regulations – which will allow us to hit the ground running and start to drive awareness and generate market share from day one. We are already live in other LatAm countries and will use the lessons we have learned in these markets to really make a splash in Mexico.
What opportunities do you see in Mexico and how does the market compare to others in Latin America? 
The biggest opportunity for us is that there is a strong appetite for online casino and video bingo among Mexico's large population but to date, the majority of online gambling brands live in the market have mostly catered to sports betting. PlayUZU is 100% focused on casino and bingo which makes us confident that we will be able to deliver a superior experience to players looking for a place to enjoy slots – we stock more than 3,000 in our lobby – table games, live dealer and, of course, video bingo. The focus on a more casual games offering also will allow us to target a different audience and seek advertising opportunities in less crowded media places.
How have you localised PlayUZU for the Mexican market? What can players expect when playing at the casino? 
So PlayUZU is the Spanish-language version of our flagship PlayOJO brand. This means the entire casino has been fully translated into Spanish and we also have a dedicated Spanish-speaking customer support team. In addition to this, we have localised the game lobby with slot content from providers that have proved to be popular in other Latin American markets.
It goes without saying that our live casino lobby is loaded with titles that have Spanish-speaking dealers and we have also added a wide range of video bingo titles from providers such as Zitro Gaming and Ortiz Gaming to meet the high demand we expect for these games. This will allow us to differentiate, as to date not many operators have added video bingo titles to their lobbies so this is an area where we can stand out from the get-go. We are also operating a fully localised peer to peer bingo product which we're confident will do very well in MX. We are leveraging our experience from operating as a successful UK bingo site to Mexico, which is a much less crowded bingo market and we are confident that together with our casino proposition PlayUZU will become the default destination site for casual players in MX.
While PlayUZU has been fully localised for Mexico, players can expect the same fun, fair and transparent experience that has made PlayOJO and PlayUZU household names in markets around the world. This includes no wagering requirements whatsoever.
How are you driving awareness of the PlayUZU brand in Mexico? Will you be using the same marketing tactics as in European markets? 
We plan to be aggressive with our marketing activity, as we have been in the other markets where we are active. In Mexico, this will include above the line campaigns, and we have already joined forces with two TV media companies so that we can really go big from the moment we launch. This includes plans for a bespoke PlayUZU TV show! We will also be running social media and paid media campaigns, as well as other marketing activities. Initially, campaigns will focus on educating players but with the same fun and entertaining approach that we have used in other markets.
What are your plans for the wider LatAm market?
We believe that Latin America will become one of the largest online gambling markets in the world, so it is a region that we are monitoring very closely to identify opportunities for PlayUZU. We are already in the advanced stages of securing a licence in Buenos Aires city, Argentina, through a joint venture with a local partner. The market has only just opened up, so we are really keen to enter and leverage the first-mover advantage.
We are also keeping a close eye on Brazil but to date, the focus has been on sports betting and it remains unclear whether online casino will be included in enabling legislation. If we see strong indications that it will be, then we will certainly make a play in the market.
Branding & shaping the perfect corporate image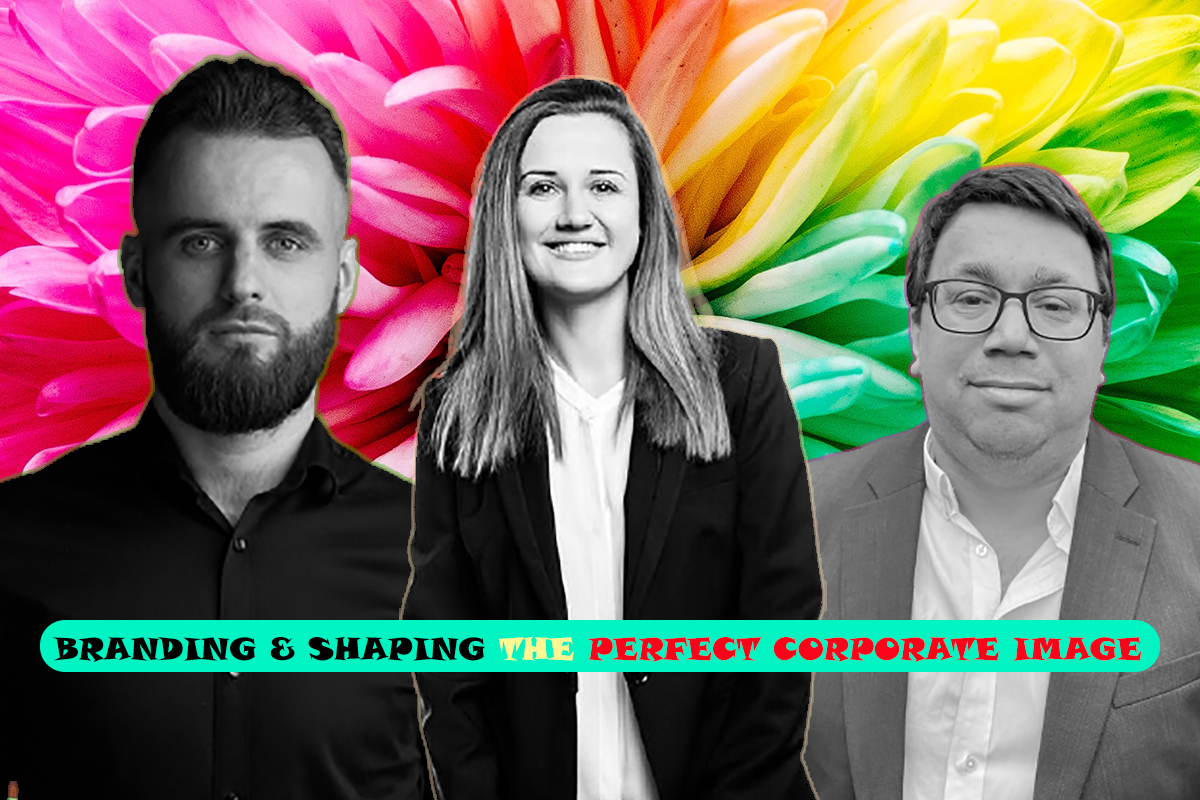 Reading Time:
7
minutes
What's in a name?
Branding is key for operators, but shaping the perfect corporate image is also important in the ultra-competitive world of iGaming studios. In this feature, we look at the reasons why already successful suppliers would seek to craft fresh identities.
What key factors are taken into consideration when creating a fresh identity for a games studio?
Joey Hurtado, Managing Director of Games at Wizard Games: In this saturated market, it is important that we focus on our distinct competitive advantages. This boils down to what we can provide for our partners, based on a level of experience and knowledge within our ranks that we believe is up there with the best in the industry. At Wizard Games, we have assembled a wonderful management team with decades of experience in the industry and a studio team that boasts tons of creativity. Add to the mix an extensive network of operators who are already offering our games, extremely fast integration capabilities, the tournament tools offered by Pariplay, and the support of our solid public parent company, Aspire Global, and it is clear that our brand stands out from the crowd. We know the market and our finger is on the pulse of what players want across major industry operators. This gives us the advantage of creating exactly the sort of content people are looking for in different markets.
Yanina Kaplya, Head of Marketing at BetGames: There are many reasons for creating or updating a brand image for a games studio, (or indeed any other type of business). This can range from reputational and international expansion or repositioning to reflect a company's new vision. Depending on the exact reasons driving it, there will be external factors such as target market trends and culture, the wider industry and product portfolio – and of course, the brand's archetype. Internal factors can also include how we see and position ourselves, as well as the mission, vision, and value of the company not only as a product provider but also as an employer. Invariably, a company may need help from an external consultancy to see the bigger picture, while some companies decide to create their own brand image and identity in-house, as they have internal brand ambassadors who can show them the way to go. Defining your brand personality, your target audiences' preferences, and value proposition can help greatly in setting a clear identity for a company. Looking at the gaming market today, we can see competition is fierce and every brand wants to cultivate uniqueness through product or brand identity and messaging to be able to differentiate itself.
Vladimir Malakchi, CCO at Evoplay: The concept of a brand is much more fundamental to a game studio or developer, at Evoplay we are in the fortunate position of being a brand that has a proactive philosophy on creating games, this is something not everyone in the industry has. Having a clear brand identity makes it very easy for partners and consumers alike to understand the company's position and how it conducts itself across its markets. It's the perfect reflection of a company's vision, goals, and ambitions. When it comes to making an impact on the global stage – the most important is a well-formed brand compass that will be the landmark and goal behind every step of the company – vision, mission, values, strategic goals, and purpose as a business. Since the main barometer of a gaming studio's value is the games it provides, it is crucial to understand the uniqueness of the games being created by the company, as well as what it means to the player and partner, and how it will be perceived by competitors. These insights foster a path for the company's development and lay the foundations for further activity.
Stay close to an existing well-known brand, or move in a completely new direction: what persuaded you to move down one route or the other?
Malakchi: I wouldn't say that Evoplay started moving in a completely new direction after the rebranding. The rebrand was about creating a new starting point in the Evoplay story and a transition to a new level, which is quite logical and harmonious in light of the great achievements made in the last 2 years. It serves as recognition of the experience we have gained over 3 years in the market, as well as setting more global goals and methods of achieving them. Some paradigms have remained with us and are still the basis of the company, some have been modified and adapted to new visions and beliefs, and some have been expanded due to stronger capacity and resources.
Kaplya: We are very proud of having built our BetGames brand and product portfolio completely from scratch. Our success has stemmed from our passion for unique products and solutions, which is such that it prevents us from stepping away from our core values and vision. In rebranding, we wanted to keep the vibrant, cool, visual themes of BetGames, as well as our recognizable name, for both our business partners and legions of fans. These factors give us the confidence and knowledge that our brand has a great reputation in the industry and that's something we want to maintain throughout our lifetime. BetGames recently celebrated its 10th anniversary, and we've reflected this important milestone with an evolved business statement, upgrades to our operations, as well as corporate strategy and team alignments. The main driver behind our rebranding was our strategic plan to develop our corporate identity over the next decade. We identified a clear vision on a logo, fonts, color palette, and photography that would reflect how we grew from a start-up to a global entertainment provider.
Hurtado: This was a question that we considered extensively during the brand creation process before we reached the conclusion that our identity should lie within the middle ground between innovation and tradition. We have since focused on transmitting this identity to potential partners by embedding the concept within our brand design, guidelines, product, and every aspect of our communications. We see ourselves as a progressive brand. That means our games are deeply rooted in what players want, which is in the main set of traditional themes and features. From that starting point, we innovate – gradually and not in a disruptive way, incorporating technological advances, creative features, and attractive bonuses, all the way testing the results game by game. So far, this approach is working perfectly. We have achieved notable progression with each game release in terms of reception, which is a testament to our studio team's hard work in evolving our offering.
Does the name, logo, and presentation of a brand tell a story in itself, or is it all about the games?
Hurtado: The expression of our brand identity is achieved through a combination of the logo, name presentation, and design. The Wizard element represents a wise character who constantly comes up with outstanding creations that nobody expected. As a universally recognizable character from a range of fantasy stories, the appeal is nostalgic while also hinting at the creation of new, surprising solutions. The combination of tradition with modernity is also present within the design of our logo, website, and visual elements.
Kaplya: We do have a story behind our logo. When you look at it – it's a simple, recognizable, and unique mark that represents BetGames as well as its operating principles. The 'B' and 'G' in BetGames are combined in our new logo to represent our core value as a people company. It also resembles Superman taking flight, his arms pointing to the sky, which perfectly captures BetGames' commitment to growth and people. While the diagonal lines mirror our dynamic personality, it is also no coincidence that they are tilted at a 24° angle, the same as the earth on its axis, symbolizing BetGames as a global company. The all-new logo is a modern representation of a company with operating principles and ideals at its heart.
Malakchi: The main goal of Evoplay's rebranding was to take ownership over our brand identity, positioning the company as one with a unique vision for gambling products and a pragmatic approach to doing business in the industry. Everything that comes out of Evoplay, including communications, promotions, and marketing materials, reveals the personality of the brand and aligns with its vision, values, and goals. Our name – a combination of both the words "evolution" and "play" – expresses our desire as a brand, while our logo features the wing of our mascot, an owl, Evo, which symbolizes wisdom and transformation – the exact two powers we're driven by. Our slogan is representative of our interaction with players and partners – 'The future of iGaming of Today ', where players can enjoy an unparalleled gaming experience, and our partners can improve their business in multiple ways.
What are your brand's values and how do they relate to your future plans?
Kaplya: We have incredibly ambitious plans for 2022 and our values are integral to them. We are using the best that tech can offer and are busy developing some fantastic ideas that we'll bring to the market. When it comes to our core values – we start with compassion as we are a people company. Innovation is key, and we always aim to stay unique as pioneers rather than copycats. This is reflected in a soon-to-be-launched new vertical from us in 2022, which we're all very excited about. Results, of course, always count – and we take pride in never failing on delivery, which I'm sure will continue to place us as a key industry partner through the next decade. Last but not least, we always think big and stretch what is possible!
Malakchi: I have always believed that the brand's values begin with the corporate culture. It means that in-house values can be incorporated among employees, and directly impact our brand image. Speaking about Evoplay's values in more detail, they are based on six P's – People, Partners, Profit, Productivity, Portfolio, Place. Resting on these core pillars, we have been able to achieve our main goals for 2021 and expect to carry this momentum into the New Year by being a responsible employer and trendsetter in the iGaming industry, creating exciting titles, and building valuable partnerships.
Hurtado: The brand personality we have created is reflective of our core values: expertise, modernity, trustworthiness, progressiveness, and entertainment. It connects with our plans for the future, as we continue to add to a team that is rich in expertise, having been within the industry for decades. They know what they are doing and are committed to the continual improvement of our products and services so that we can deliver to players what they want and provide them with the most engaging, entertaining gaming experience. Our commercial team has also grown a lot in quality and quantity and we are striving to deliver the best possible customer service to our partner operators. As anyone can see from looking at our product roadmap, we innovate gradually from game to game, incorporating new, attractive bonus features. Our marketing team has also advanced the quality of our assets and they are working on numerous different projects to substantially improve the asset delivery. This year, we are also set to launch several features that have never been seen in the market before and which we are very enthusiastic about. Watch this space!
Chris Nikolopoulos, Chief Commercial Officer at BETBY, reviews an exciting year for the sportsbook supplier, and looks ahead to what could be a landmark year to come.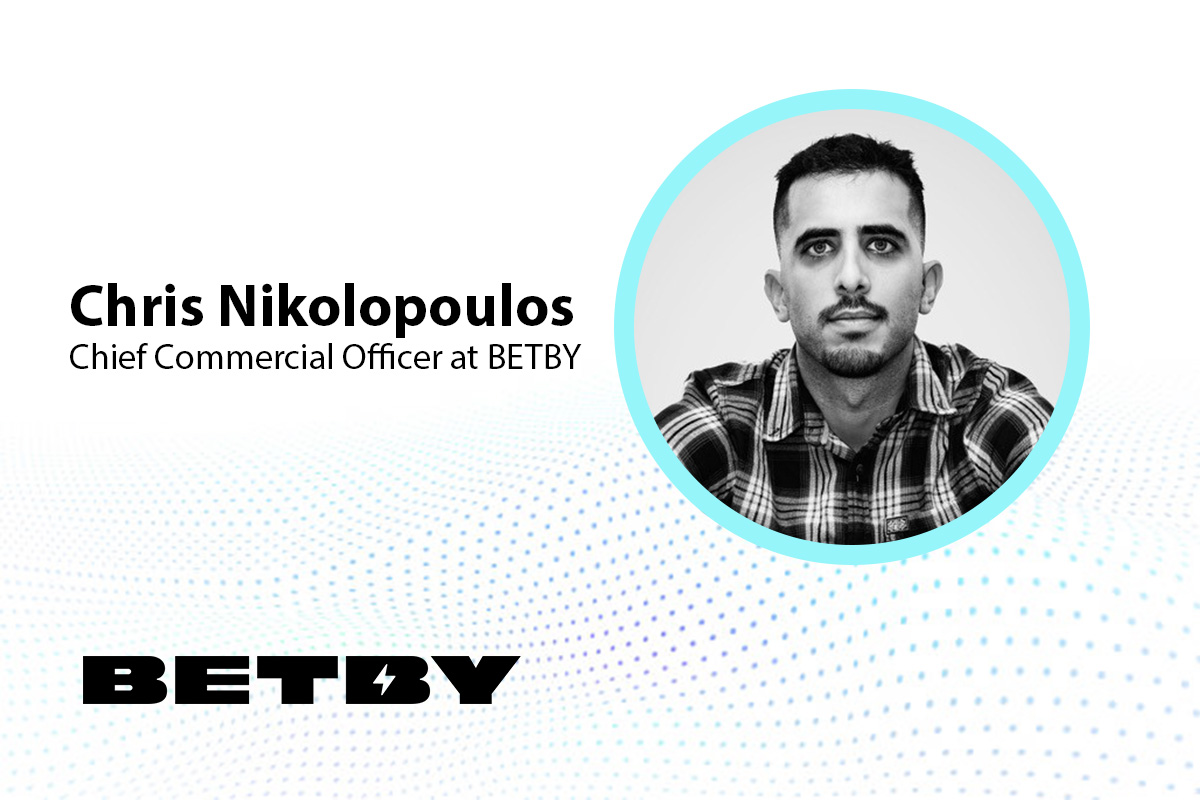 Reading Time:
2
minutes
What do you think has been the key to your commercial success in 2021? And were there any highlights that stood out?
I think it's all about our open approach to critical thinking and the way we treat existing and prospective partners. Time and time again, we see providers in the market that are afraid to think like an operator, which keeps them grounded in old-school practices and approaches. In business, just like in life, you can't take nothing for granted and you must act fast and efficiently, which is why we constantly try to evolve and listen to our partners' needs.
The sports betting industry is one where without constant innovation, flexibility and the desire to deliver on your partner's needs, a business can become outdated very quickly. At BETBY, we are doing our best to achieve this goal, starting of course with the product itself, which we always keep front of mind and we constantly act to improve it. We have signed deals with over 25 new partners in 2021, and the feedback has been extremely promising.
Are there any products in the roadmap for the year ahead that we should look out for? Will you be targeting any markets in particular?
The development process never stops. Looking ahead, we will continue expanding our Betby.Games series while also focusing on delivering extra functionality of our core business and our fully managed sportsbook solution. That includes extra data feed integrations, more front-end layouts and various other specific functionalities that I would like to keep confidential until we reveal them to our partners. With regards to markets we are targeting, we have a lot of different regulated jurisdictions on our radar, both in Europe and across the globe, and by the end of 2022 we will certainly have expanded our international reach.
What industry trends, if any, have you noticed in 2021 and how has BETBY responded to them?
2021 has been both interesting and challenging, mainly because of the pandemic. We constantly try to analyse trends and remain connected with the industry, and we have been able to identify several trends in various aspects. For instance, the increasing focus on the US market is a trend among most of the established European providers. On another note, we have certainly seen a growth in supplementary betting products such as Esports, virtual, and various products that fall in between. Betby.Games itself is the most glaring example of that.
Lastly, do you have any predictions for trends or developments that we will see across the industry in the year ahead?
I believe that operators will be focusing more and more on operating within smaller, flexible teams with modern software and fresh ideas, as they will be able to cover parts of the business more efficiently than with old, legacy platforms which are trying to provide full turnkey solutions. There is no one-stop shop that can deliver everything anymore, we have already seen this for some time, and I believe it will continue to be the case in the future.