TBRC Report Insights: Free Time due to Coronavirus Lockdown is Increasing the Demand for Online Gambling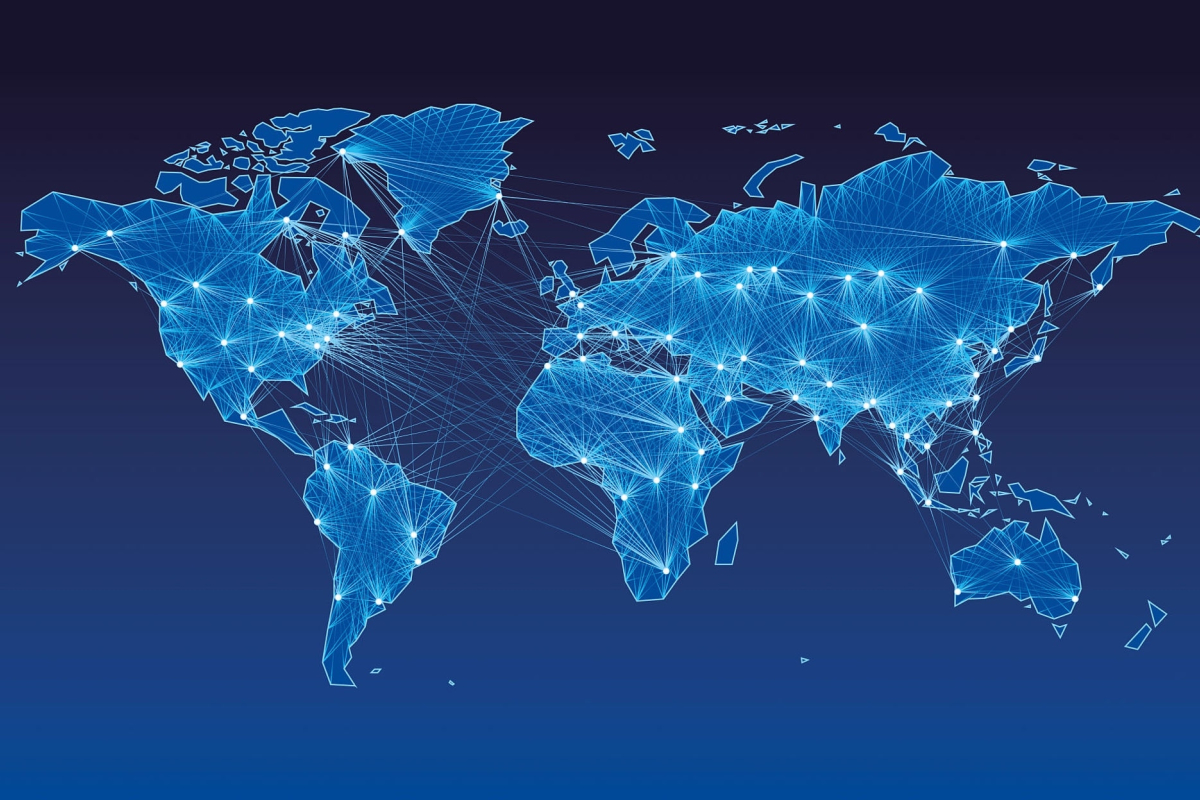 Reading Time:
3
minutes
The global online gambling market is expected to grow from $58.9 billion in 2019 to $66.7 billion in 2020 at a compound annual growth rate (CAGR) of 13.2%. The growth is mainly attributed to COVID-19 due to which large population is confined to their homes during the lockdown and have free time to participate in several free and paid leisure activities, including online gambling. The market is then expected to reach $92.9 billion in 2023 at CAGR of 11.64%.
The online gambling market comprises of revenue generated by remote gaming activities by means of the internet using desktop and mobile devices. The market includes gambling establishments developing online sports betting, casino, bingo, lotteries, and poker games, among others.
Mobile Users Account For About 80% Of All Users In The Online Gambling Industry
Increasing adoption of smartphones with improved internet accessibility is also driving the online gambling market. Globally, the average use of mobile devices compared to desktop computers or laptops is significantly greater. In most countries, mobile users account for about 80% of all users in the online gambling industry. According to a study published on the Rub90 portal, the share of gamblers preferring smartphones to participate in gambling grew by 117% between 2012 and 2018. The significant growth can be attributed to the availability of smartphones with online gambling apps, coupled with high-speed mobile Internet coverage. The users need not attend computer clubs to play video slots or bet on sports events, but can obtain access to a gambling platform at any convenient place. According to Cisco's company annual report, globally, the total number of Internet users is projected to grow from 3.9 billion in 2018 to 5.3 billion by 2023 at a CAGR of 6%, and Smartphones will grow at a 7% CAGR. This in turn is expected to drive the global online gambling market.
Complex And Varying Gambling Regulations Inhibit Market Growth
Online gambling laws vary significantly from one region to other. Most countries have their own local laws that deal with the relevant legal and regulatory issues. Countries such as the United States have a much more complex gambling regulatory process. Also, in countries like India, gambling is under strict control. With each individual country enacting particular gambling laws, it is tough to be familiar with them all. Nevertheless, all gambling sites should be compliant with any laws that they are subject to, to ensure gambling sites are operated lawfully, ethically, and are safe. The established and reputable licensing authorities impose a strict code of conduct on the licensees, who have to adhere to the necessary regulations if they are to maintain their licenses. The strict and varying laws across the countries are likely to challenge the online gambling market growth.
Blockchain, Internet Of Things (IoT) And Virtual Reality (VR) In Online Gambling
Technologies such as Blockchain, Internet of Things (IoT) and virtual reality (VR) are changing the scenario of how one can gamble in an online casino. Virtual Reality and VR Headsets have gained a lot of popularity in recent years and are a revolutionary addition to the world of online gambling. With VR, one can actually enter into a virtual casino and play all the games without having to travel. However, fraud and cheating were a major concern with the users in online gambling. A lot of online casinos and online gambling sites have been accused of not being transparent and hiding their internal workings and the methods for their dealings. These concerns can be addressed using blockchain technology. With blockchain technology, everyone will be able to see exactly what is going on behind the scenes. This will help in preventing fraud and greatly increasing the trust people have in these online gambling sites. These technologies, therefore, have a big impact on the online gambling market.
SOURCE The Business Research Company

Entain Appoints Jette Nygaard-Andersen as its New CEO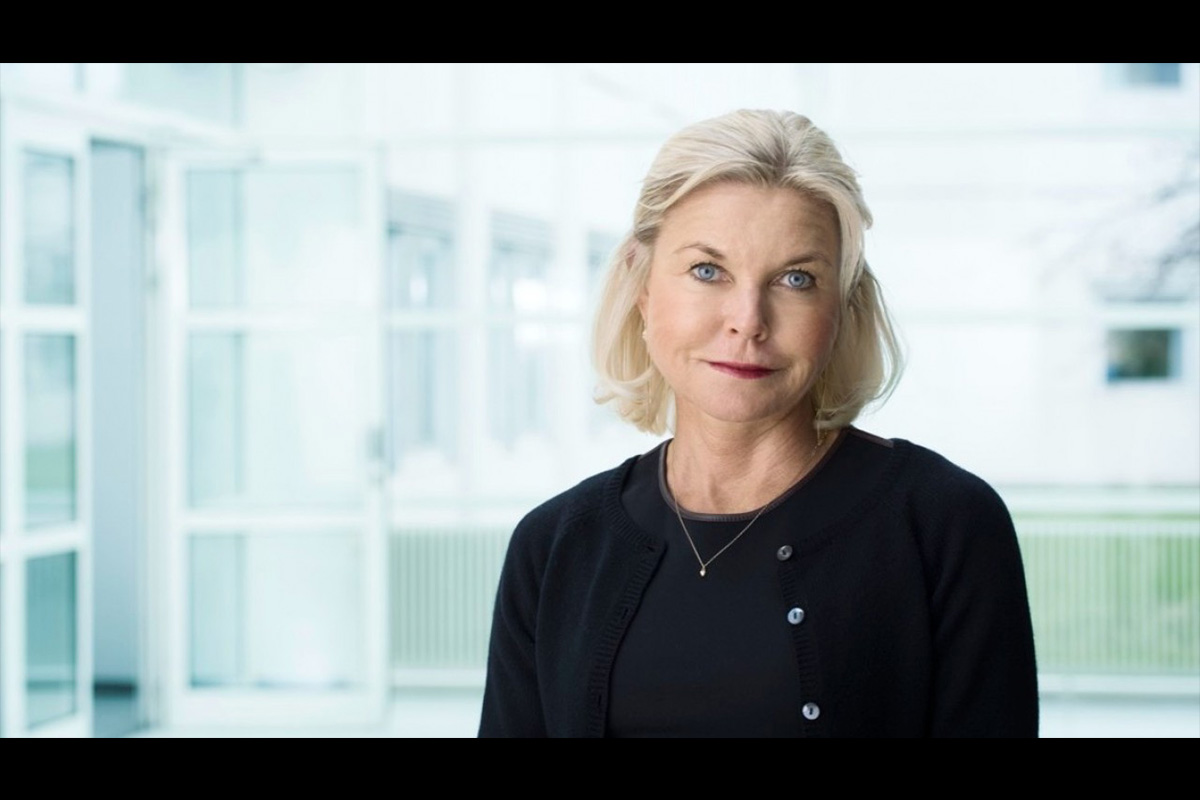 Reading Time:
2
minutes
Entain plc has appointed Jette Nygaard-Andersen as its Chief Executive Officer with immediate effect. Jette is currently an independent non-executive director of Entain.
Shay Segev, the outgoing CEO, will remain available to Jette, the Board and management until July 8, to facilitate an orderly transition.
In addition, Rob Wood, Entain's CFO, will have the role of Deputy CEO added to his current role with immediate effect, and Sandeep Tiku, Entain's Chief Operating Officer, will be appointed to the Board later in the year.
Barry Gibson, Chairman of Entain, said: "We are extremely fortunate to have such an outstanding candidate and readymade CEO in Jette. She is already deeply immersed in Entain's strategy, and clearly shares our ambition to be the world-leader in sports betting and gaming entertainment.
"Jette and I have been immensely impressed by Rob. He is extremely well regarded internally and externally, and the additional responsibilities will enable him to further develop his operational skills as well as overseeing a key tenet of our growth ambitions through M&A.
"Sandeep has been integral to the development of Entain's unique proprietary technology platform, which is a source of significant competitive advantage. His appointment not only reflects his contribution to the success of Entain but is also aligned with our aim to have a broader range of experiences and inputs on the Board."
Jette Nygaard-Andersen said: "I am very excited to have the opportunity of continuing the extraordinary momentum that Entain has in its existing markets, as well as helping it enter new regulated markets and reach new audiences. I am delighted that Rob has agreed to take on broader responsibilities and that the importance of our proprietary technology is recognised through Sandeep's appointment to the Board. I am deeply wedded to Entain's commitment to providing industry-leading levels of player protection, and to its philosophy that the most sustainable business in our industry will be the most successful business in our industry. I cannot wait to get started."
Dutch Gambling Regulator Imposes €600,000 Fine on Virtual Coin Gaming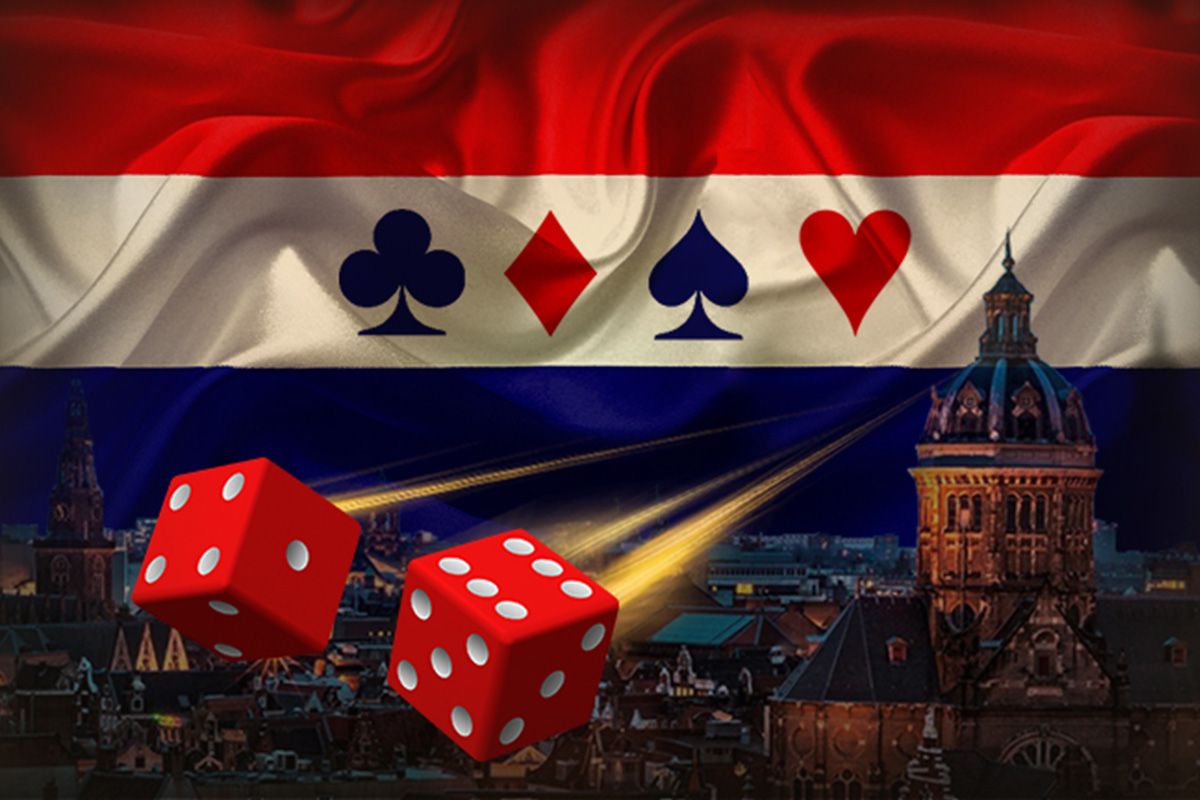 Reading Time:
2
minutes
Dutch gambling regulator Kansspelautoriteit (KSA) has issued a fine of EUR 500,000 against the Curacao-licensed operator Virtual Coin Gaming (VCG) and a separate EUR 100,000 fine against an unnamed employee of the company for creating online games that the authority deemed to be games of chance.
VCG offered games via the websites www.futgalaxy.nl and nl.futgamer.com, which included online betting for football, hockey, and US sports, a FUT jackpot and game packs. Its online games were based on FIFA Ultimate Team (FUT), a card game that is part of the EA Sports FIFA video game franchise, in which players earned credits in the FUT video game either by purchasing these credits directly on www.futgalaxy.nl and nl.futgamer.com or by exchanging virtual currency earned in the EA Sports video game FIFA.
These game packs were a simulation of loot boxes found in the FUT-based FIFA video games in which players had the option to purchase six different packs with values ranging from 5000 to 100,000 credits. Highly rated soccer players were randomly added to the packs. Since the Dutch Betting and Gaming Act does not issue licenses for internet gaming, online games of chance are forbidden in the Netherlands.
Since 2018, in response to research that revealed a link between loot box games and gambling addiction, the KSA has focused on loot boxes, particularly in-game packs in FIFA video games.
The KSA pointed out that online games of chance violate the Betting and Gaming Act. According to the KSA, it was clear that this was a case of an unlicensed operator that specifically target Dutch consumers through the use of the Dutch language, the .nl domain extension and the use of the Dutch payment system iDEAL.
The KSA deemed the VCG game packs to be games of chance. Research carried out by the KSA in January 2019, bolstered by announcements on the websites themselves, revealed that participants generally are not able to predominantly influence their chances of receiving prizes from VCG loot boxes. The KSA also referred to a decision of the court The Hague of 15 October 2020 regarding Electronic Arts, which ruled that in-game packs (i.e. loot boxes) inside FIFA video games constituted games of chance.
Vermantia Signs Content Deal with Caspian Tech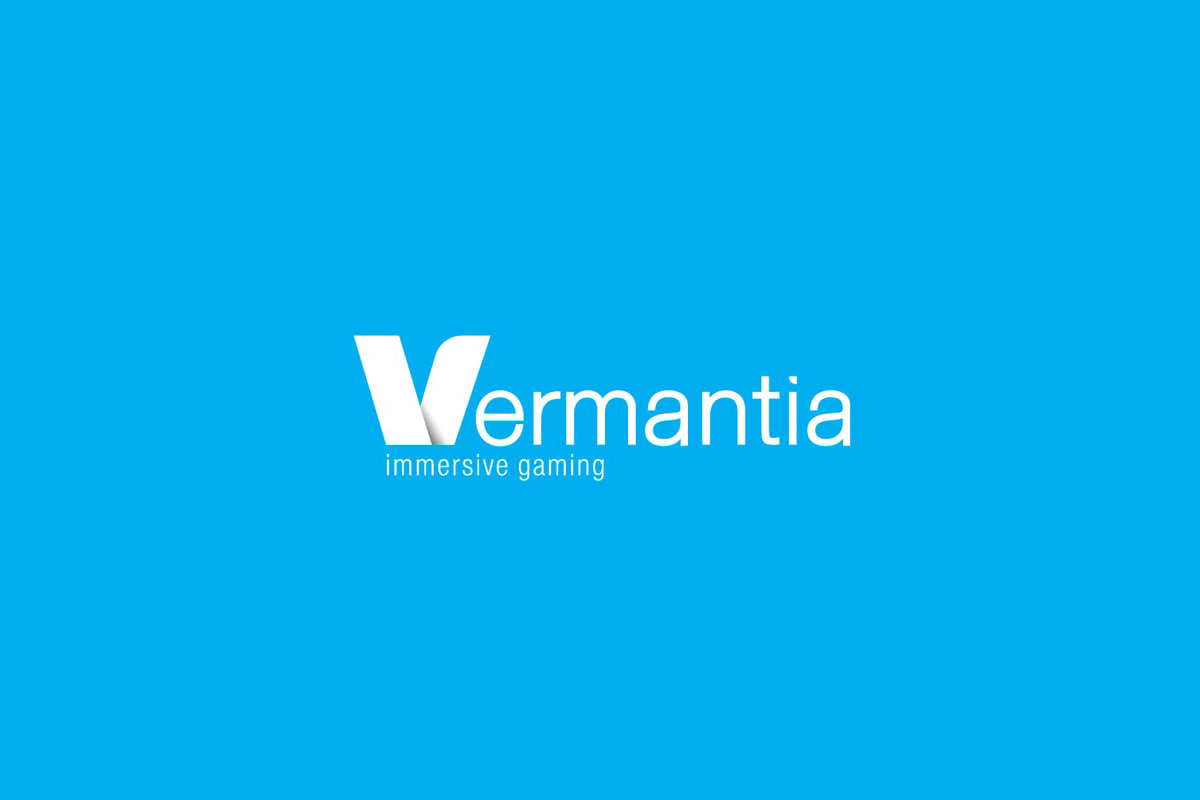 Reading Time:
< 1
minute
Vermantia, a leader in omni-channel content solutions, has extended its partnership with Azerbaijan's state-licensed operator, Topaz.
The deal sees Caspian Tech provided with premium live racing betting content from the supplier's market-leading Ultimate Live Greyhound Channel via its integration into the Vermantia CONNECT platform. On Caspian Tech's behalf, Vermantia will set-up, and operate the bespoke satellite channel across its 500-strong Topaz branded shop estate.
"Caspian Tech represents a very important partner for us and I would like nothing more than to see us expanding our collaboration together. Topaz customers are now able to enjoy top quality live racing content, complete with high-definition pictures, a powerful bet acceptance system and a full data service," Spyros Stavropoulos, Commercial Director at Vermantia, said.
"CONNECT has proven to be a game-changer in other markets already, combining the highest picture quality with genuine low-latency in a cost-effective solution that allows the operator to choose exactly what content they need," Spyros Stavropoulos added.
"Our partnership with Vermantia meets both our quest for a trusted partner with an international content distribution experience and our goal to offer fast-paced and exciting betting products to our customers," Mustafa Onder, Deputy Technical Director at Caspian Tech, said.
"We are very excited to be launching an upgraded service which we believe will prove to be an immediate hit, and no doubt enhance our retail offering with exciting action-packed betting opportunities," Mustafa Onder added.