Push Technology Releases Diffusion 6.5 – The Intelligent Data Mesh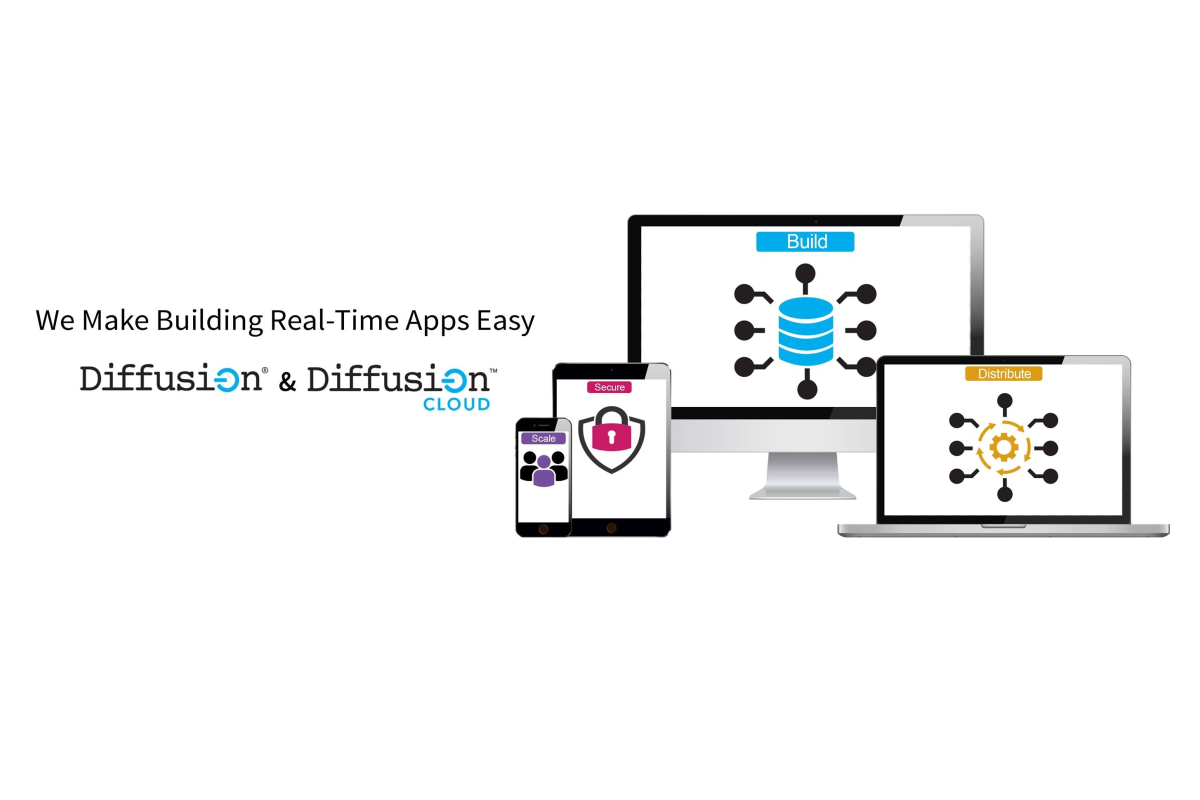 Reading Time:
2
minutes
Push Technology, the pioneer and leader in real-time data streaming and messaging solutions, today announced powerful new functionality in Diffusion, its secure, easily scalable, Intelligent Data Mesh that connects applications, data, and devices. With the new release, it is now easy to configure and dynamically control real-time data replication among clusters, regardless of geographic distance or network quality, and with enterprise-grade, fine-grained, access control.
Developers and software architects often struggle with the complexities of creating real-time web, mobile, and IoT applications.  The Diffusion Intelligent Data Mesh is purpose-built to handle the unique, real-time data challenges and interactions among data sources, applications, users, and devices – scale, performance, and security, across often congested or unreliable networks.  Diffusion delivers real-time intelligence and control at the network edge.
New capabilities in the Diffusion Intelligent Data Mesh include:
Building Your Intelligent Data Mesh
Remote Topic Views
For companies managing data across a geographically dispersed user base, this capability allows global replication of real-time data, assures compliance, and minimizes delivery latency. Remote topic views can be easily setup, modified and expanded on-the-fly from the Diffusion monitoring console or via an API.  This is particularly useful to quickly accommodate unpredictable spikes in user demand.
Cluster-Aware Application Messaging
Diffusion's request-response messaging is now cluster-aware, which enables automatic message routing within a cluster including delivery acknowledgment. Messages can be selectively targeted to individual clients, groups of clients, or all clients, via property-based addressing.
A huge benefit of this feature is that only a single message handler is required to connect to each cluster for message delivery. Cluster-aware messaging assures resilience in the event of a server failure, and it enables the dynamic addition of servers, to horizontally scale a cluster without the need to create and connect extra clients.
Enterprise Grade Access Control
Dynamic, Scalable Security Permissions
This new functionality provides fine-grained security control and instantaneous modification ability. Unique permissions can be set for individual users to suit all application requirements. Millions of unique permissions are supported, with no effect on system performance across hundreds of thousands of connected users. Subscriptions are dynamically updated as permissions change, so the data users see immediately reflects your authorization rules.
Delayed Data Feeds
The word delay is not usually part of Diffusion's vocabulary.  However, sometimes companies want to introduce a delay in a stream of data.  With the new release, you can now select one, or multiple, live data streams and define a delay for when you want the data to be delivered to a user of an application.  This is a convenient way for a company to provide a "free try before you buy" version of an application or to deliver comparison data that shows the changing values in a data feed.
Cross-Cluster Session Management
Now your application or administrators can easily control and manage user-specific authorization, properties, and connectivity status for all connected users across a Diffusion cluster.  Cross-cluster session management provides complete operational oversight, regardless of your application network scale.  For example, it is now easy to close all user sessions matching specified properties, across an entire Diffusion cluster.
Sean Bowen, CEO of Push Technology, said: "Our mission is to reduce application development time and complexity for corporate tech teams.  This is why the Diffusion Intelligent Data Mesh is the preferred and trusted solution for companies around the globe.  Our ongoing focus on scalability and fine-grained access control fuels our mission. The newly released Diffusion capabilities further simplify and speed real-time application development, and support optimal ongoing operations."

Best sites for testing casinos for free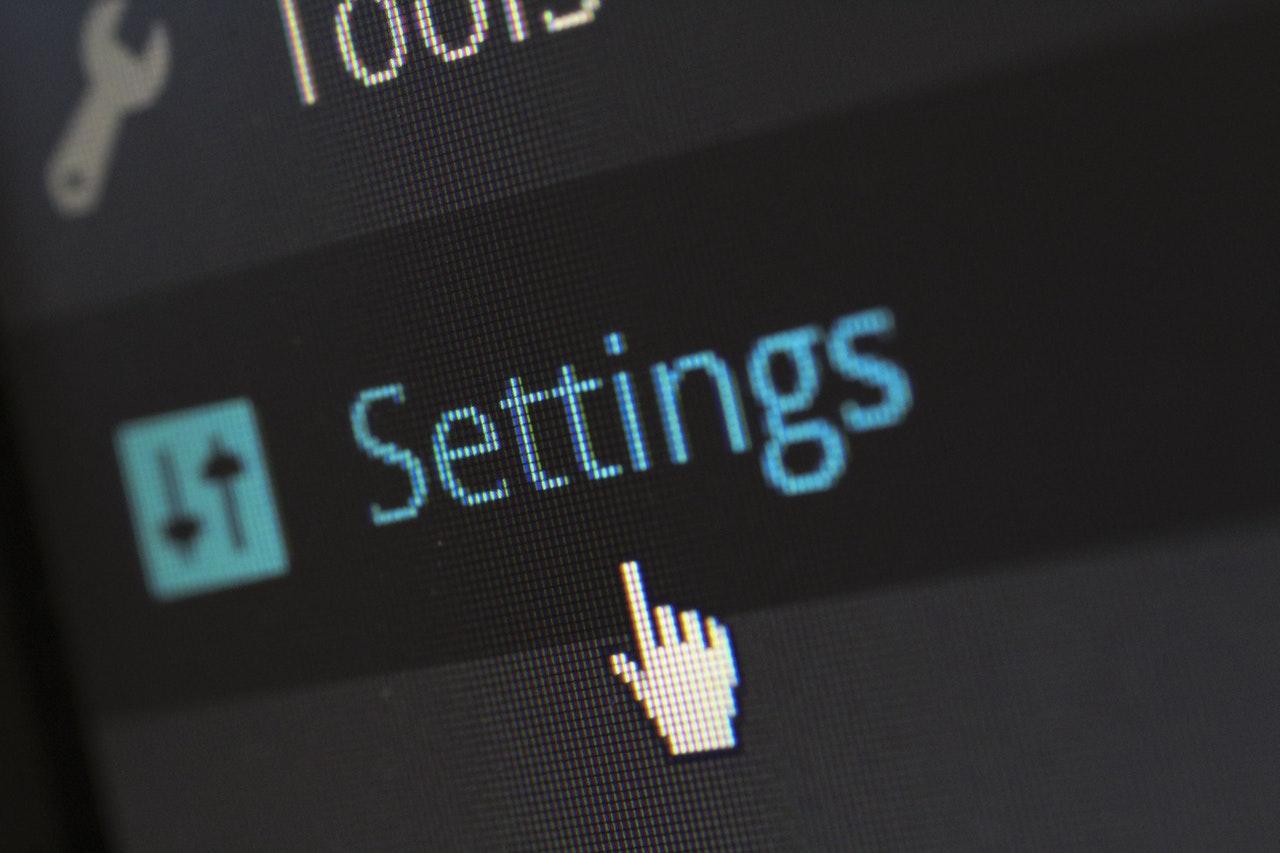 Reading Time:
3
minutes
When you're buying a new car, you more often than not want to go for a test drive before making the final decision. Similarly, it's understandable if you hesitate to spend real money at a casino you have never used before. That's why it's always a good idea to try casinos out for free. 
Another valid reason to do that is if you want to experience the thrill of gambling without spending heaps of money. In this article, we will tell you how to try out casinos for free and what are the best sites for doing that. 
How To Test Casinos For Free
There are two ways you can get a glimpse of the casino experience without paying a single penny and then make a decision whether you want to play for real money. 
You can peruse the game selection of an online casino and try out different aspects of the site without signing up. Many casinos allow you to play a wide selection of slot or table games without making an account and play the demo versions without making a real money bet. In addition, you can chat up with the support and see if they are quick, polite and do you enjoy your experience.
It's easy and convenient because you do not have to create an account. However, the main drawback of this method is that it doesn't really give you the full user experience of casinos – many games do not support demo play, and you cannot test many user-only features. 
That's why the best way to try out a casino is by using a no deposit bonus. Upon signing up, these offers will give you either free funds to play casino games for free, for free spins at the most popular slot machines – sometimes even both. 
The biggest drawback of this method is that few casinos offer no deposit bonuses in comparison to those that require deposits. The best way to find a no deposit bonus offer is by using a site like Freespinsbonus24.
What Is A No Deposit Bonus
Bonuses make gambling easier. While this statement is true for all bonus types, it is particularly true for the no deposit bonus. While other kinds of bonuses more often than not require you to meet a certain deposit requirement to claim and use them, no deposit bonus, as the name implies, can be used without any payment. Just claim the offer and start playing!
That being said, just like most casino bonuses, no deposit bonuses have certain terms and conditions, such as wagering requirements. That's why it's a good idea to thoroughly read the T&Cs before claiming the bonus. 
By using a no deposit bonus, you can either get a set amount of bonus cash that you can spend at various casino games or a large number of free spins that let you have a go at slot machines for free. 
Free Spins Bonus
One of the most sought-after risk-free online casino bonuses is the free spins bonus. This bonus is mostly focused on slots and will allow you to play some of the biggest slot titles for free. If you are worried about the effect the bonus will have on the game quality, relax, you have nothing to worry about. The game will treat your free spin exactly the same as a real money spin.
Perfect for new players who are still learning the ropes of slot gaming, free spins will help you understand how the game works and try out its gameplay and features without any risk. It's also a great way to try out brand new slots that just have arrived. All in all, this bonus is a must-have for all players who want to make real money while gambling at no cost.
Where To Find No Deposit Bonuses?
Free spins no deposit bonus is the best way to test out a casino, and Freespinsbonus24 is a great place to find all the best offers. It lists casinos that offer no deposit free spins or regular no deposit bonuses in a convenient place, with all the information about the casino you need. This site also does casino reviews, so you can learn all you need to know before signing up. 
Conclusion
If you want to try out an unfamiliar casino and see if you like it, there are two very good ways to do that. One way is playing demo games without signing up, and the other one is claiming a no deposit bonus. 
It's a great and lucrative way to try out casinos for free and maybe get some wins, but finding a good no deposit offer is hard. That's why using a site that finds the best no deposit bonus offers for you is a great idea. 
How Rich Wilde became the slot world's coolest trendsetter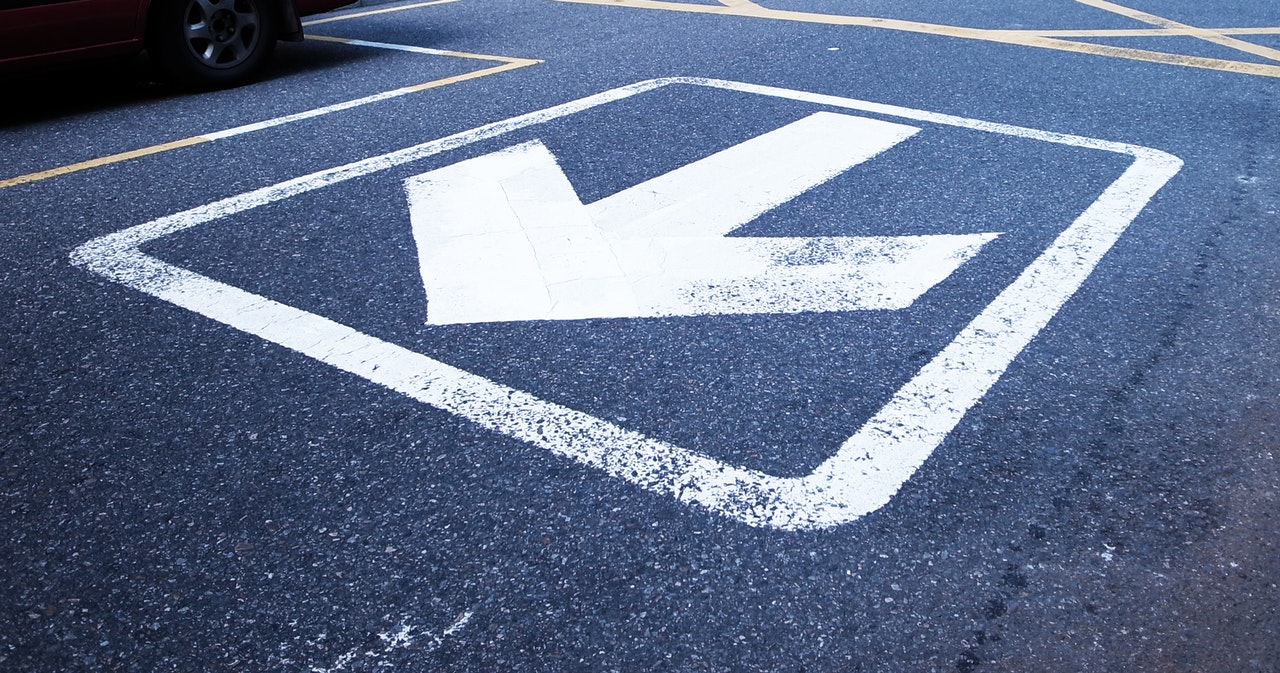 Reading Time:
4
minutes
Movies have Indiana Jones and video games have Nathan Drake, but what about the dashing adventurer of the iGaming world? There's only one clear example and that has to be the debonair Rich Wilde.
Almost ten years ago, the world was introduced to Rich Wilde slots through his debut adventure Rich Wilde and the Aztec Idols. Of course, there had been adventure slots in the past, but Rich Wilde arguably kickstarted the trend of creating an explorer that was more than a nameless face.
It's through this that Rich Wilde became the slot world's coolest trendsetter. There may be many recognized adventurer slots out there – but they'll never be on the same level as Rich Wilde.
Popularising the solo adventurer slot
Prior to Rich Wilde, the iGaming world had adventure slots full of action but with generic characters instead that had little personality or charm. That's not to say that these slots weren't entertaining – but they were lacking something.
That's where Rich Wilde changed everything and gave players a recognisable figure that they could identify. It's the same case with every medium (such as films or books) – a familiar figure or icon will attract people better than something anonymous or unknown. Ultimately, players will see someone they trust and be guided to that character.
As soon as you see the Rich Wilde logo or his trademark profile, you know you are in for an enthralling game that'll leave you entertained. It's not hard to see why other developers followed Play'n GO's lead with creating a memorable figure.
Inspiring other franchises
Nowadays, most online slots have a familiar figure to brand the slot but it's a fair statement to say that Rich Wilde's success set the basis for this trend. Whilst Rich Wilde isn't the first-ever franchise or familiar figure within the iGaming world – it's definitely one of the most popular examples that started the craze.
After the first Rich Wilde slot, Gonzo's Quest was released almost a year later and became one of NetEnt's mascots. In 2019, both Jungle Jim and John Hunter found life as online slot figures within the adventure genres – but only John Hunter managed to develop into a fully-fledged series.
Whilst the initial slot in the John Hunter series looked to be similar to the original Rich Wilde, the series soon found its own identity and remains one of the most popular titles for Pragmatic Play. The series continues to thrive alongside Rich Wilde, there's even a newly released slot for John Hunter in the form of John Hunter and the Quest for Bermuda Riches. 
Without Rich Wilde, popular online slots with notable figures may not exist or be radically different.
Transcended genres
All the slots within the Rich Wilde franchise are naturally adventure slots – but there are many subcategories. The first two slots are standard adventure ones taking Wilde on a journey to the Aztec and India. For the third slot, the famed explorer goes to Egypt in the most popular game Rich Wilde and the Book of Dead.
Following the mega-hit of the previous game, Play'n GO decided to move the series in a new direction with Rich Wilde and the Tome of Madness which took inspiration from creepy H.P Lovecraft novels. It didn't stop there – as Rich Wilde expanded into Greek myths with Rich Wilde and the Shield of Athena.
That's the beauty of Rich Wilde and why the franchise is beloved – as there's no telling where the next adventure will take him.
Expanded universe
In the wake of Rich Wilde and the Shield of Athena, fans were introduced to the treasured daughter of the infamous adventurer named Cat Wilde. Her presence was welcomed with open arms – so much so that Play'n GO introduced new hero Cat Wilde in her debut slot called Cat Wilde and the Doom of Dead!
Stepping into her father's footsteps, Cat goes back to Egypt in order to find the treasure that he missed. In her sequel slot, Cat Wilde in the Eclipse of the Sun God, Cat goes to explore her father's first adventure journeying back to Aztec.
The Rich Wilde series is constantly developing and growing, making it into its own universe with the same characters and same environments. It's amazing that these characters belong to a fully expanded world which they often return to meaning that all the games are connected.
Not many online slots have strong connections with one another, but the Rich Wilde series is one of the rare few that is. It led to other slot franchises, such as the Reactoonz series, which connects Reactoonz, Reactoonz 2, Dr Toonz and Gigantoonz through a shared universe and opens up the possibilities of future installments.
The Future of Rich Wilde
It's a fair conclusion that Rich Wilde is a trendsetter within the iGaming world and he definitely does it in style. The Rich Wilde series was not an overnight success, but by the third title, Rich Wilde was known across the slot world. To be able to release almost ten different titles within this series and for the hype to continue is a true testament to the power of Play'n GO's slots.
Everyone's favorite adventurer remains as cool and suave as ever due to the unpredictability of what's to come next. The future is limitless for this series with the potential of more family members or even the mysterious Mrs. Wilde.
Rich Wilde and his entire franchise won't be retiring anytime soon as Wilde is in the prime of his life. It'd be fascinating to see a Rich Wilde crossover with another Play'n GO series or a fellow explorer such as Gonzo. The Rich Wilde series will be celebrating its tenth anniversary next year, and it'll be exciting to see where the franchise will go next.
Safe online pokies play at Aussie online casinos. Is it possible?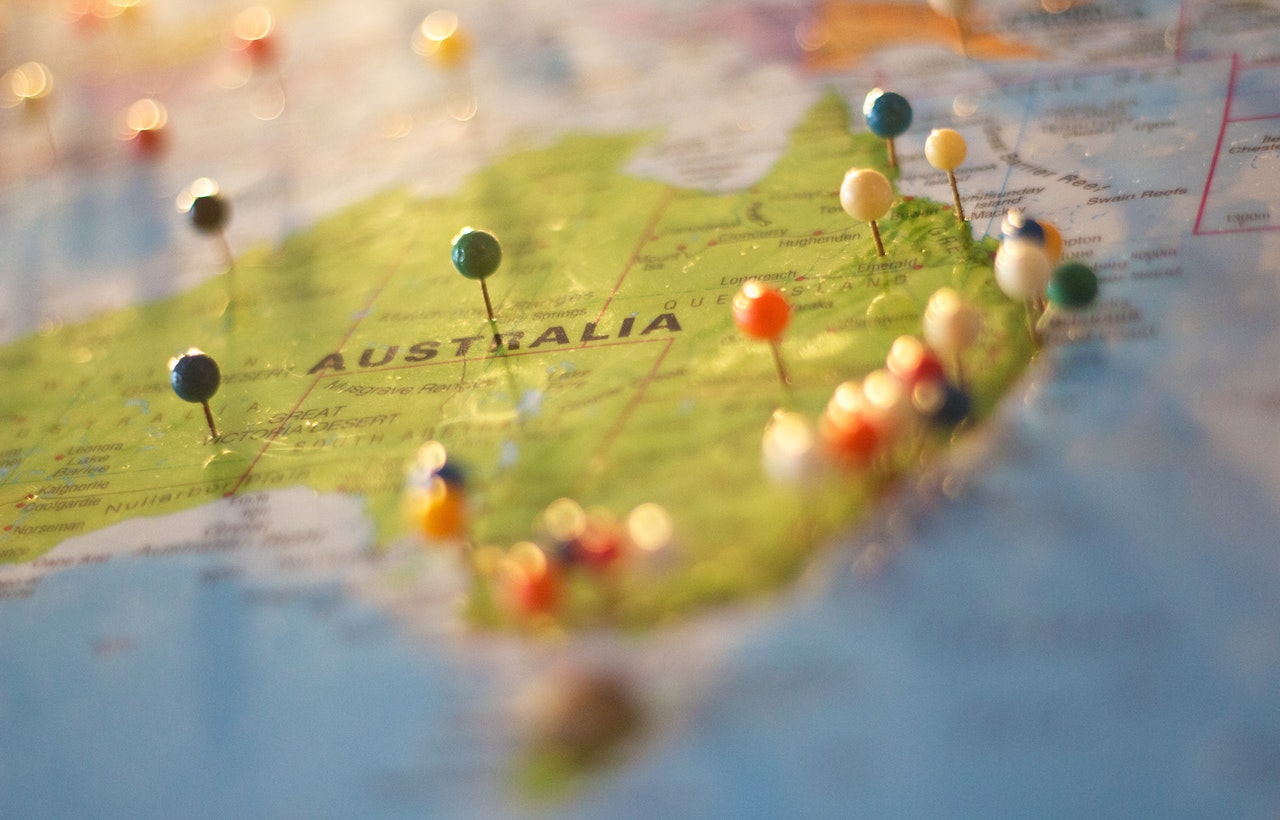 Reading Time:
4
minutes
What is online casino security and reliability? If you are just starting to discover the world of gambling, you are probably wondering which gaming platform to choose. What to pay attention to when visiting a site if you are an Australian player and how to know if your data is protected? These and other questions will be answered below.
Safety should be a priority for every player even if you just want to play online pokies real money because you are giving not only your money, but also personal data, and if they are not properly protected, they can become a target for criminals. So, where do you start to make sure that the platform you choose is safe for the player?
Securing the site
The first thing you should do is check if aussie casino website is secure and reliable. How do you do that? If you are on the site, look at the address bar of your browser. There you will find the URL, which is the website address. Pay attention to the encryption protocol, specifically whether the website address starts with "HTTP" or "HTTPS." If the website has the latter protocol, it means that all data is transmitted in a secure encrypted form. HTTPS (Hypertext Transfer Protocol Secure) is a more secure version of HTTP, and its job is to encrypt the information sent between the server and the client, using SSL or TLS. This makes our data secure and harder to intercept.
However, the protocol information does not show up in the URL itself in the browser address bar, but you can copy it and then paste it into the address bar in a new tab. There is another way – you should look at the security status symbol to the left of the web address. What the symbols denote:
The lock – the Web site is secure and the information sent and received (client-server) is private.
The letter "i" in a circle – the page does not use a secure connection. Someone can see or change the information you send or receive on this site. You can try viewing a more secure version of the page, which means removing "http://" and typing "https: //". If that doesn't work, you might want to leave this page.
An exclamation point on a red triangle indicates a dangerous or insecure site. It is not advisable to leave personal information here. It is best not to use it because your personal information is likely to be at risk.
Having a license
According to the laws of different countries including Australia, every legal entity that runs a business related to gambling must have a special license, which confirms the legal operation of the gaming platform. Therefore, when choosing, be sure to study the license and other permissive documents, and try to check them in the registers of the organization that issued them.
Privacy Policy
Both the websites of legal Aussie gambling sites and platforms offering free gambling should clearly state the person's privacy policy that governs the collection, storage and processing of players' personal data. This requirement refers to the General Data Protection Regulation ("GDPR"). Therefore, it is worth researching this issue before you start gambling.
Responsibility
How to gamble safely in the context of your well-being? Common sense and moderation are the main factors to be guided when gambling.
On legitimate casino sites (both for real money and for bonuses) and on other gaming platforms, you will find special warning signs. For example, the sign "18+", which means you have to prove your age. You will also find "Play Responsibly" signs indicating that these organizations are making every effort to comply with the relevant legal guidelines in the country where the license is issued, as well as protecting players from the negative consequences of gambling. These guidelines should clearly display the legality of the gaming platform on their website. No exceptions! If you do not find such information on their homepage (e.g. at the bottom of the website next to the information in the so-called footer), you should leave the website.
Money and the length of the game
Part of the aforementioned responsible games are money and time constraints. This means that before we start playing, most often during registration at a free casino or betting shop, we must set daily and monthly limits on the amount of time we want to spend playing and the amounts we can spend. Once any of the four set limits are exceeded, no further play will be possible. Although this can be annoying, such limits are designed to protect us from gaming addiction.
Safe payment methods
We're going back a bit to the starting point of the safe online casino issue: cybersecurity. Where we started, that is, protecting online casino websites or organizations that offer online betting, relates to the topic of paying through websites. The HTTPS protocol guarantees the encryption of our data, but we mustn't forget about the operators we will use to make payments to our deposit account at the online casino or betting shop. It is best to use those payment methods that you trust and that have proven themselves in this market of services.
Among the most famous operators are the following:
PayPal
Skrill
Mastercard
VISA
Webmoney
Neosurf