Push Technology Releases Diffusion 6.5 – The Intelligent Data Mesh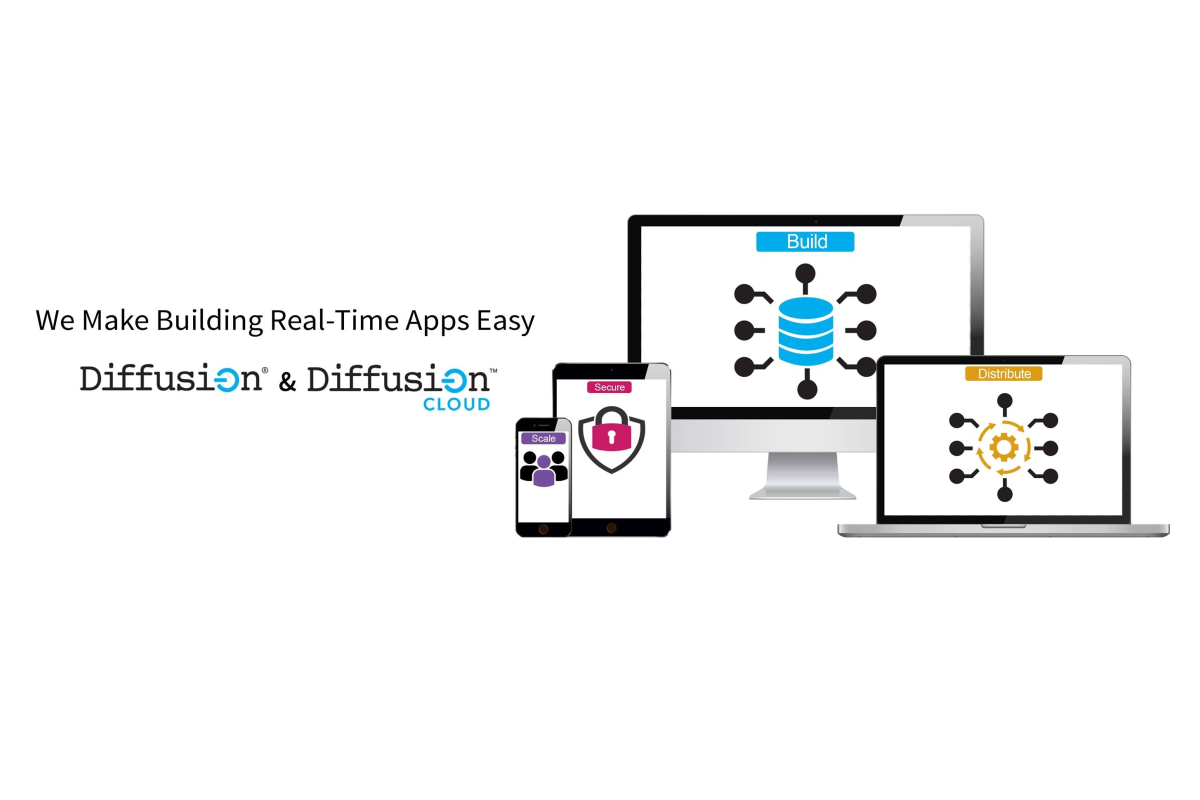 Reading Time:
2
minutes
Push Technology, the pioneer and leader in real-time data streaming and messaging solutions, today announced powerful new functionality in Diffusion, its secure, easily scalable, Intelligent Data Mesh that connects applications, data, and devices. With the new release, it is now easy to configure and dynamically control real-time data replication among clusters, regardless of geographic distance or network quality, and with enterprise-grade, fine-grained, access control.
Developers and software architects often struggle with the complexities of creating real-time web, mobile, and IoT applications.  The Diffusion Intelligent Data Mesh is purpose-built to handle the unique, real-time data challenges and interactions among data sources, applications, users, and devices – scale, performance, and security, across often congested or unreliable networks.  Diffusion delivers real-time intelligence and control at the network edge.
New capabilities in the Diffusion Intelligent Data Mesh include:
Building Your Intelligent Data Mesh
Remote Topic Views
For companies managing data across a geographically dispersed user base, this capability allows global replication of real-time data, assures compliance, and minimizes delivery latency. Remote topic views can be easily setup, modified and expanded on-the-fly from the Diffusion monitoring console or via an API.  This is particularly useful to quickly accommodate unpredictable spikes in user demand.
Cluster-Aware Application Messaging
Diffusion's request-response messaging is now cluster-aware, which enables automatic message routing within a cluster including delivery acknowledgment. Messages can be selectively targeted to individual clients, groups of clients, or all clients, via property-based addressing.
A huge benefit of this feature is that only a single message handler is required to connect to each cluster for message delivery. Cluster-aware messaging assures resilience in the event of a server failure, and it enables the dynamic addition of servers, to horizontally scale a cluster without the need to create and connect extra clients.
Enterprise Grade Access Control
Dynamic, Scalable Security Permissions
This new functionality provides fine-grained security control and instantaneous modification ability. Unique permissions can be set for individual users to suit all application requirements. Millions of unique permissions are supported, with no effect on system performance across hundreds of thousands of connected users. Subscriptions are dynamically updated as permissions change, so the data users see immediately reflects your authorization rules.
Delayed Data Feeds
The word delay is not usually part of Diffusion's vocabulary.  However, sometimes companies want to introduce a delay in a stream of data.  With the new release, you can now select one, or multiple, live data streams and define a delay for when you want the data to be delivered to a user of an application.  This is a convenient way for a company to provide a "free try before you buy" version of an application or to deliver comparison data that shows the changing values in a data feed.
Cross-Cluster Session Management
Now your application or administrators can easily control and manage user-specific authorization, properties, and connectivity status for all connected users across a Diffusion cluster.  Cross-cluster session management provides complete operational oversight, regardless of your application network scale.  For example, it is now easy to close all user sessions matching specified properties, across an entire Diffusion cluster.
Sean Bowen, CEO of Push Technology, said: "Our mission is to reduce application development time and complexity for corporate tech teams.  This is why the Diffusion Intelligent Data Mesh is the preferred and trusted solution for companies around the globe.  Our ongoing focus on scalability and fine-grained access control fuels our mission. The newly released Diffusion capabilities further simplify and speed real-time application development, and support optimal ongoing operations."

The Evolution of Online Gambling in the US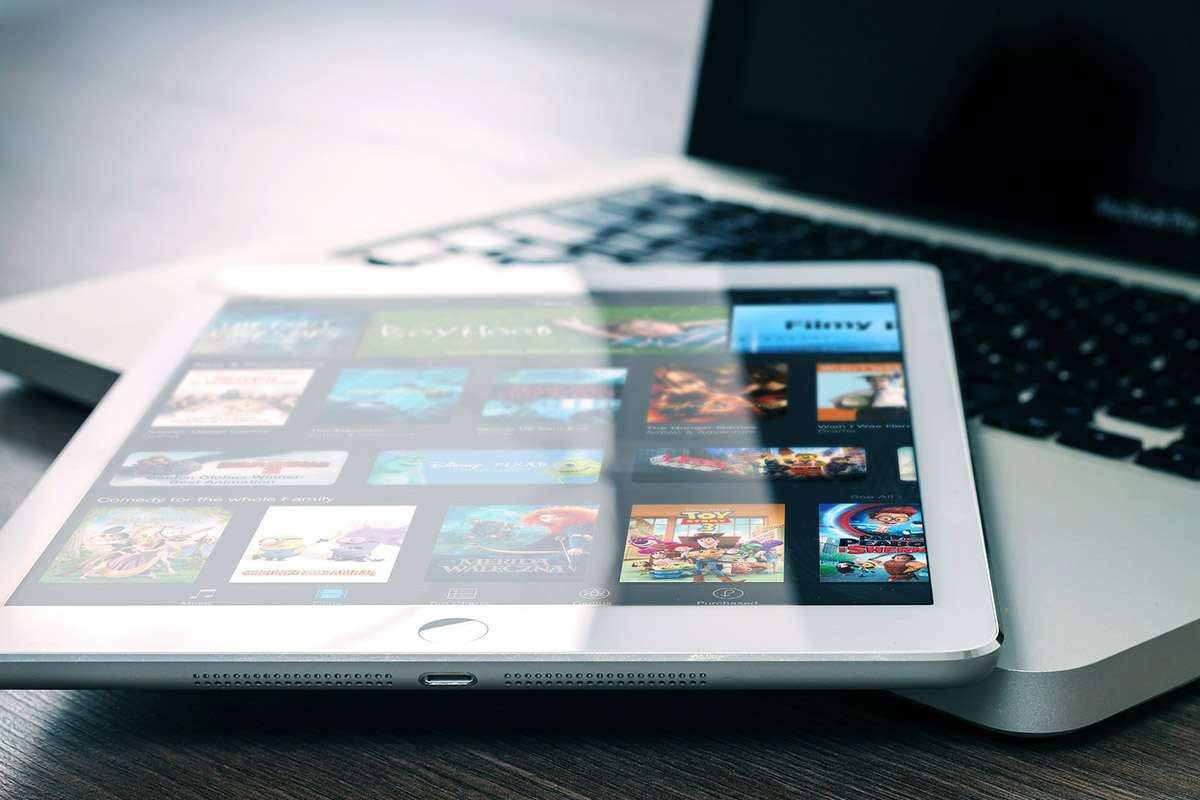 Reading Time:
3
minutes
Online casino gaming in the US has faced several highs and lows over the years. The most notable of these was the ban on real money online gambling activities for North American gamblers. Although the ban did not restrict bettors from indulging, local online operators found it difficult to continue offering their services.
Since 2018 and also due to the global pandemic, things have started to change for the better. That's because more states are choosing to adopt online gambling practices.
Part of this change of regulations is that the US government noted it was making revenue losses every year because bettors use their money on overseas platforms outside North America. For instance, an estimated $150 billion goes to overseas operators yearly for online sports bets.
Free Play Online Slots Remained Accessible
During the gambling ban, US casino gamers still got to enjoy free slot releases. These were allowed even on local operators' sites since no money exchanges occurred. The free options are still available on various sites, even with real money games now legal.
It's something that even overseas operators have for their most popular slot releases. Thanks to the availability of these free slot games, players still got to indulge in some casino gaming activities.
With online casino gaming legalized in most states now, players can use the skills they learned from free gaming. That's because they know which games offer the kind of gaming experience they seek.
Whether it's big or frequent payouts, the free games give a glimpse into how a real gaming session could turn out. Free games also show you how the bonus features in various releases get triggered and the increased payouts to expect.
Free Slots on Sweepstake Sites
More sites that US gamers have enjoyed free slots are on sweepstakes casinos. These are platforms similar to online casinos. The difference is that they're able to offer games to players across North America.
That's because they run under US sweepstake laws where transactions aren't necessary to play games. Instead, you use a type of in-game currency to bet on games.
Another notable difference on sweepstake casinos is that the games aren't the assortment you'd find from known developers. These are different titles that offer the same thrills regardless. So, while at sweepstake casinos, don't look for mainstream branded games. There aren't any.
The Success of Free Slot Casinos
Regardless of the online gaming ban in the US, software developers and operators continued to enjoy profits. By offering free slots games, they were able to stay relevant in most gamers' minds. So, whenever players found a real-money platform, these were the same releases they turned to. That's because they had an idea of what to expect with those slot titles.
Adoption Of Online Live Casino Games
Another online gaming option that US residents have started enjoying is live casino games. Also called live dealer games, these are live-streamed versions of casino table and card games.
You get to interact with a dealer and any other players at the same gaming table. This offers an experience similar to being at a casino floor table, which due to the pandemic, most people can no longer enjoy.
Thanks to software developers like Ezugi and Evolution Gaming, players get the social element that virtual table games don't offer. To play these games, the developers stream a live dealer at a table from their gaming studios.
The players then interact with the dealer through an in-game chat feature or a device microphone if they have one. Some game versions available with this option include Blackjack, Roulette, Poker, Sic Bo, Baccarat, and Craps.
States Where Online Gambling Activities Are Allowed
Online gaming activities are accepted based on the state players access the sites from. Below are some of the platforms where US gamblers can enjoy online gambling. We've also listed which activity each state accepts as legal.
Delaware – Online casino gaming, Online Poker
Michigan – Online sports betting, Online casino gaming, Online Poker
New Jersey – Online sports betting, Online casino gaming, Online Poker
Pennsylvania – Online sports betting, Online casino gaming, Online Poker
Iowa – Online sports betting
West Virginia – Online casino gaming, Online Poker
Nevada – Online Poker
Indiana – Online sports betting
Tennessee – Online sports betting
Illinois – Online sports betting
Colorado – Online sports betting
Virginia – Online sports betting, Online casino gaming, Online Poker
Mobile Betting Sites for US Players
Beyond allowing players to enjoy real money games online, some states have started accepting mobile betting options as well. As such, US-based players in select states can access online gambling sites through their smartphones and tablets.
That's either through the operator's native apps or through the mobile-optimized version of the chosen casino site. The same goes for online sports betting activities.
Getting extra income with online activities
Reading Time:
3
minutes
Nowadays, one of the most important problems people must deal with around the world is the economic scenery. The bills, the price of food, supermarket, clothes, education or health costs are increased constantly. It means that living is getting more and more expensive. 
Many times it is necessary to look for alternative ways to get enough money. Considering that situation, have you ever thought about getting extra income using the internet to do some activities?
First of all, it's interesting to remember some advantages to using the internet! Let's check it:
Practicality: solve problem from home is very practice;

Efficiency: the digital way is very efficient and without human error;

Speed: using the internet to solve problem is faster than go to physical establishment;

Costs:if you use the internet for any transactions, you pay less tax.
The internet is present in our lives every day offering many opportunities, we just need to enjoy its good points.
How can I get money on the internet?
In addition to your current occupation, you can use the possibilities of the internet to get an extra income! Maybe you are asking yourself how you can do it. But don't worry, just still reading to check some examples.
Simple job
There are platforms online that propose some paid simple jobs. You can sign up and receive tasks according to your profile information. Many companies need you to add content and quality in their daily service, constantly improving. The voice and opinion from customers are essentially. You could be one of these people, what do you think about it?
Usually these tasks designated on platforms are very simple like making a review or answering questions for a market research content from a point of view from the public.
Investments
Another good idea is using the internet to make an investment. You can invest in the cryptocurrency market, for example. This is totally legal. Cryptocurrency is a revolutionary way to make financial transactions because of its security, confidence and efficiency.
You can invest in cryptocurrency and even get daily earnings! To get it you should pay attention to the actions of other investors and the market scenario, so you can make a security decision. 
If you save time to learn about these investment modality you will find many great possibilities and could enjoy it.
Play games
What do you think about earning money while you play games and have fun? You would like to know that it's possible! There are some apps and platforms that make you feel in a real casino, for example. One of these excellent platforms is PlayAmo. 
Using it you can get money playing one of their big variety of games. It's possible to choose the one you prefer according to what you like, you will have many secure methods of payment options and you could receive bonuses to start an action!
Benefits of digital era
The digital era represents a big and revolutionary step in our life. Since we can make anything using a computer or a mobile, we have a unique conception about how we can handle problems. 
It's possible to solve many things junt using the internet to improve our daily activities: pay a bill, make a market, order food, watch a movie and take a long talk with someone who is far from you. In addition to all of these, you can also earn money!
Why data matters – Getting the facts and figures right when producing online slot reviews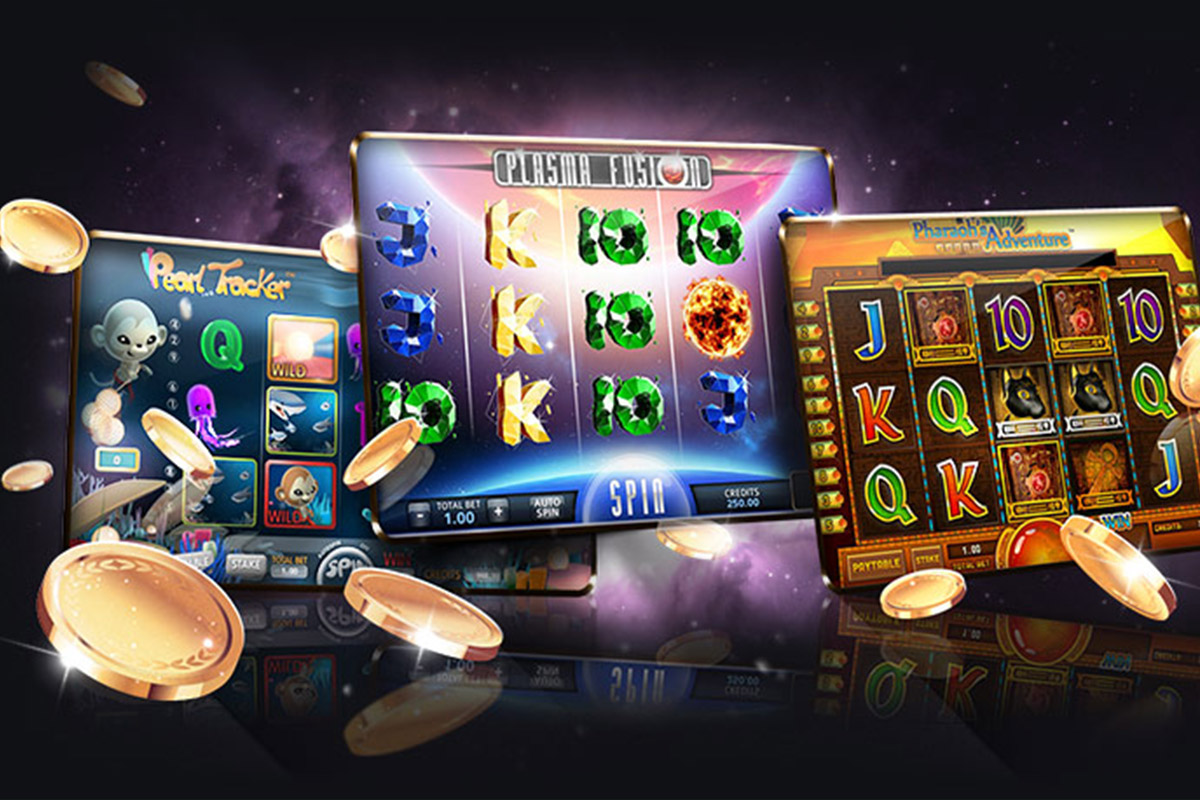 Reading Time:
4
minutes
A quick Google search for your favourite online slot game will reveal a whole host of reviews from a variety of different affiliate sites, each offering players the same basic concoction… One part game demo, one part feature spotlight and one part final verdict. 
Of course, not every website out there focusing on slots follows the same monotonous formula, there are a good handful of sites that give players a pretty lengthy appraisal of every online slot game they review, including all of the important facts and figures that make it what it is.
These in-depth reviews offer all the vital information a well-informed player might want to know, this includes the game's RTP percentage (return to player), volatility and win potential. That all sounds good and well, right? This is until you realise that this information isn't always correct.
Frustratingly, many slot review sites are littered with inconsistencies when it comes to these incredibly important statistics. It's not a problem that's often discussed, but a common problem that certainly exists, and should be highlighted! Especially when you consider that many players opt to spend money playing these slots based on information given to them by the affiliate.
Time saving exercises can prove more costly than anticipated
Speaking frankly, not all iGaming affiliates have the time, resources or know-how to write their own slot reviews, and that's fine. The life of an affiliate is a busy one, there are relationships with affiliate managers to juggle, websites to be kept fresh and up-to-date and brand new offers to be found, as well as much more beyond that… Combined, it all eats into their working day.
With little time to even consider writing content such as in-depth slot reviews, the task is passed onto a freelance writer, who will often be smashing out a handful of reviews in a single day.
The issue here is that those commissioning the work are left with little choice but to trust that the freelancer knows what they're talking about, and more importantly that they're actually getting all of the key information on each and every slot they review correct.
The harsh reality is that freelancers, especially those that have no real connection to the world of iGaming, will often use other iGaming affiliates' content as a base of reference for their own review. Ironically, it's completely plausible that the review they've used as reference was also written by someone who used another affiliate's content as their reference point… 
It's quite likely that somewhere along the line incorrect data has been used, such as the wrong RTP, release date or maximum win potential. This then leads to multiple reviews sharing the same incorrect data, confusing players and other affiliates into believing that the data is correct.
Asking the experts – What should affiliates do when producing new online slot reviews?
In an attempt to discover exactly what makes a great slot review we asked the expert enthusiasts at SlotGods.co.uk, one of the leading sources of independent bias free online slot reviews, for their tips on ensuring a review is as reliable and factual as it can possibly be.
They informed us that there are a couple of very simple solutions (that they use themselves on each and every review) that affiliates can employ themselves to ensure their reviews are as informative and factual as possible. 
The very first thing they should do is actually play the slot that either they, or their content writer is writing about. It's almost insulting how obvious this is, but it's just as painfully obvious that some sites just re-write other people's reviews without ever launching the game itself. 
Once inside the game, it's more than likely that you'll find almost ALL of the information you require to write a solid review within the game information and paytable pages. This includes the more intricate information such as the game's RTP percentage and maximum payout.
Secondly, Slot Gods highly recommend visiting the developer's website. Nine times out of ten online slot developers will publish an extensive information page that details all of the key information, as well as a small write-up of their own that nicely summarises the game.
Some developers will offer affiliates the opportunity to sign up to a client area that will allow them to access slot assets such as high quality images, videos and most importantly online slot game sheets, which are all-encompassing PDFs or word documents that detail absolutely everything about a game.
Be individual – Ignore everyone else around you in your niche
The final word from Slot Gods is that affiliates should never ever assume another affiliate site has done things correctly. It's incredibly easy to look over at one of the big slot review sites and assume they've done everything by the book, getting every fact and figure spot on.
They might have great reviews with excellent video content, high quality images and practical information on the game's features, but that doesn't mean that every little detail is correct.
Despite having produced over 500 in-depth online slot reviews that cover everything from the sound of the game as the reels spin to the exact amount of money players can get their hands on if they're lucky enough to hit the game's biggest winning combination, they say the following:
"We know it can be tempting to piggyback off another affiliate when writing, but we'd advise against it, so much so that we'd include our own site in this advice! We're confident everything we write is 100% accurate, but we'd still recommend doing your own research from scratch. 
"There's absolutely no substitute to playing the game yourself when reviewing a slot, in addition to this it's always worth visiting the developer's website and obtaining the game sheet if possible. 
"Regardless of whether it's you, a content writer or a freelancer writing the review, it's very easy to get caught up in a web of incorrect information. You could be left with egg on your face later on down the line when players notice you've not given them the right information. 
"Blindly trusting someone else, rather than taking the extra time to dig deeper when reviewing a slot could give you an unwanted reputation for untrustworthy and unreliable content, ultimately costing you revenue in the long run."