Push Technology Releases Diffusion 6.5 – The Intelligent Data Mesh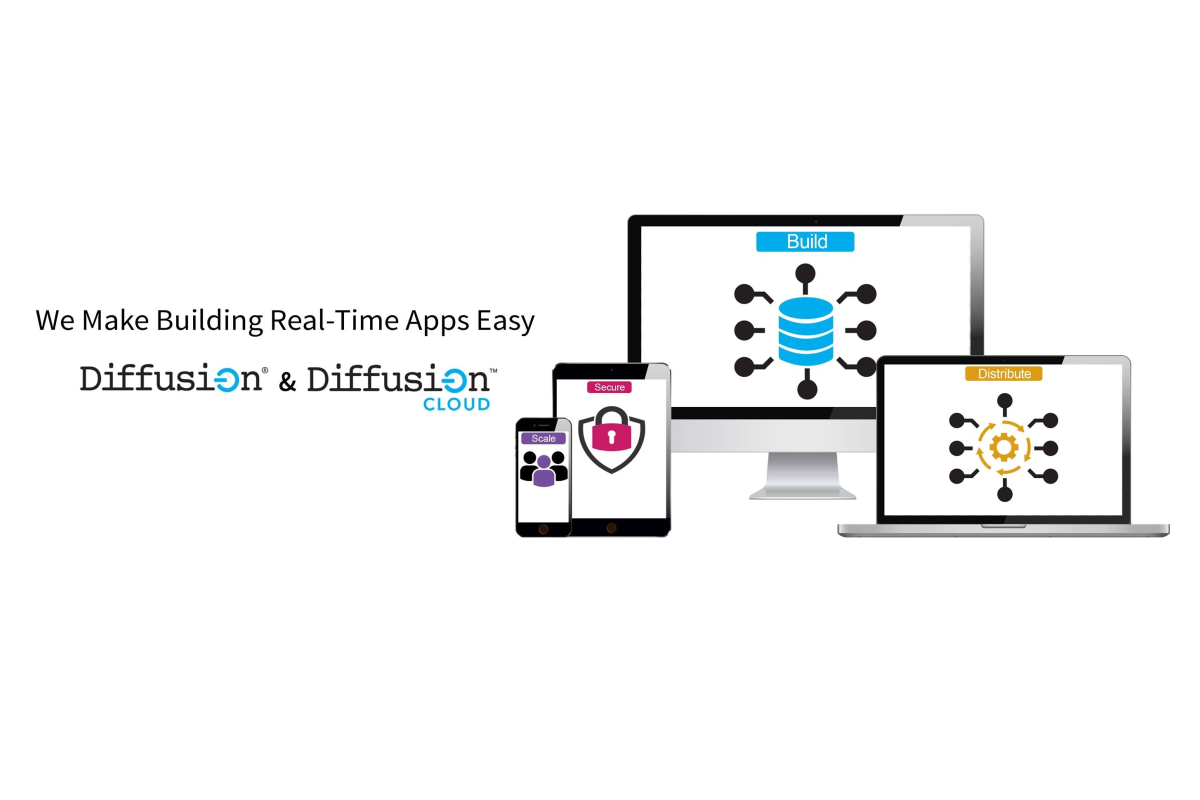 Reading Time:
2
minutes
Push Technology, the pioneer and leader in real-time data streaming and messaging solutions, today announced powerful new functionality in Diffusion, its secure, easily scalable, Intelligent Data Mesh that connects applications, data, and devices. With the new release, it is now easy to configure and dynamically control real-time data replication among clusters, regardless of geographic distance or network quality, and with enterprise-grade, fine-grained, access control.
Developers and software architects often struggle with the complexities of creating real-time web, mobile, and IoT applications.  The Diffusion Intelligent Data Mesh is purpose-built to handle the unique, real-time data challenges and interactions among data sources, applications, users, and devices – scale, performance, and security, across often congested or unreliable networks.  Diffusion delivers real-time intelligence and control at the network edge.
New capabilities in the Diffusion Intelligent Data Mesh include:
Building Your Intelligent Data Mesh
Remote Topic Views
For companies managing data across a geographically dispersed user base, this capability allows global replication of real-time data, assures compliance, and minimizes delivery latency. Remote topic views can be easily setup, modified and expanded on-the-fly from the Diffusion monitoring console or via an API.  This is particularly useful to quickly accommodate unpredictable spikes in user demand.
Cluster-Aware Application Messaging
Diffusion's request-response messaging is now cluster-aware, which enables automatic message routing within a cluster including delivery acknowledgment. Messages can be selectively targeted to individual clients, groups of clients, or all clients, via property-based addressing.
A huge benefit of this feature is that only a single message handler is required to connect to each cluster for message delivery. Cluster-aware messaging assures resilience in the event of a server failure, and it enables the dynamic addition of servers, to horizontally scale a cluster without the need to create and connect extra clients.
Enterprise Grade Access Control
Dynamic, Scalable Security Permissions
This new functionality provides fine-grained security control and instantaneous modification ability. Unique permissions can be set for individual users to suit all application requirements. Millions of unique permissions are supported, with no effect on system performance across hundreds of thousands of connected users. Subscriptions are dynamically updated as permissions change, so the data users see immediately reflects your authorization rules.
Delayed Data Feeds
The word delay is not usually part of Diffusion's vocabulary.  However, sometimes companies want to introduce a delay in a stream of data.  With the new release, you can now select one, or multiple, live data streams and define a delay for when you want the data to be delivered to a user of an application.  This is a convenient way for a company to provide a "free try before you buy" version of an application or to deliver comparison data that shows the changing values in a data feed.
Cross-Cluster Session Management
Now your application or administrators can easily control and manage user-specific authorization, properties, and connectivity status for all connected users across a Diffusion cluster.  Cross-cluster session management provides complete operational oversight, regardless of your application network scale.  For example, it is now easy to close all user sessions matching specified properties, across an entire Diffusion cluster.
Sean Bowen, CEO of Push Technology, said: "Our mission is to reduce application development time and complexity for corporate tech teams.  This is why the Diffusion Intelligent Data Mesh is the preferred and trusted solution for companies around the globe.  Our ongoing focus on scalability and fine-grained access control fuels our mission. The newly released Diffusion capabilities further simplify and speed real-time application development, and support optimal ongoing operations."

A Look at Indian Online Sports Betting Trends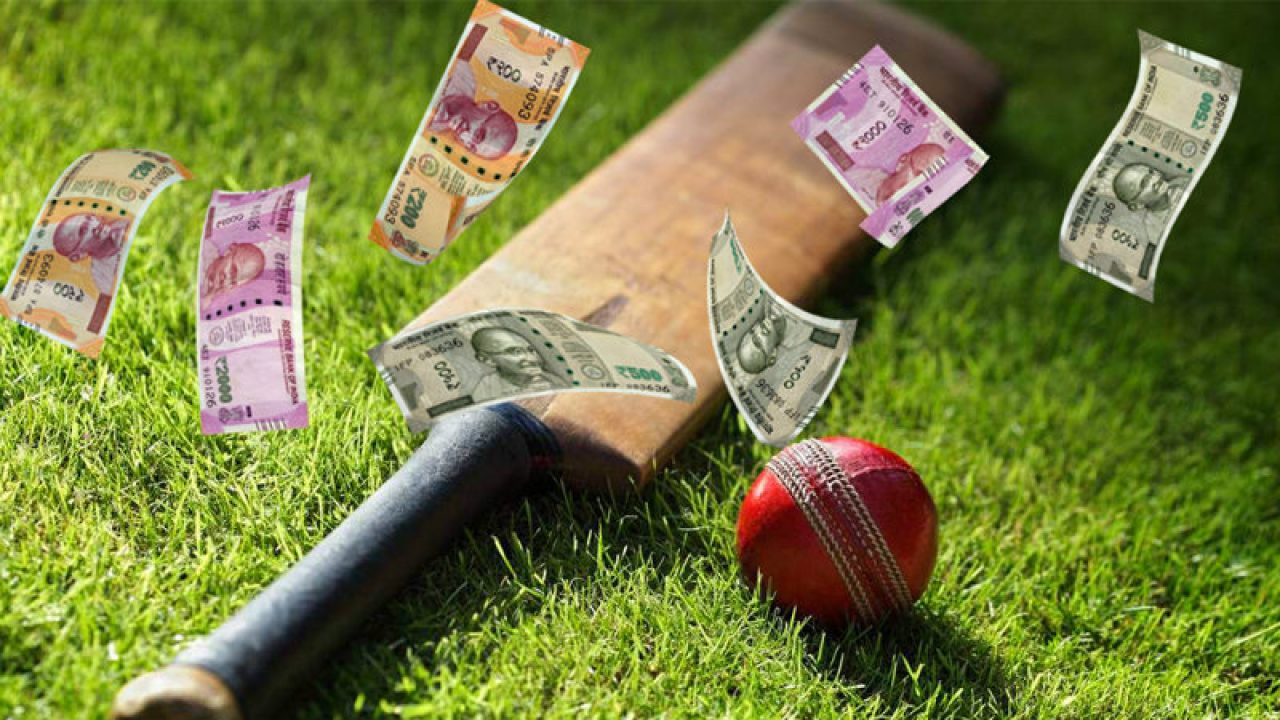 Reading Time:
4
minutes
Gambling has been a huge part of Indian culture for an extremely long time. There are many festivals that happen throughout the year, such as Diwali, where card games are enjoyed. In more recent years, sports betting has become a popular hobby that has led to plenty of match-fixing scandals as criminals try their best to beat the system. Overall, though, the majority play for fun on their mobile phone. In the following article, we are going to have a look at online sports betting trends in India.
Is Sports Betting Legal in India?
Like with many industries in India, the legality of the gambling industry is not clear cut, and it is expected that things will drastically change over the coming years. The government has history with making wrong decisions, so the people of India will be hoping that they will get this one correct. Whether they legalise gambling or not, they cannot stop it from happening, so regulating the gambling industry instead of prohibiting it would be the better option.
It really is about time that the government updated the public gambling act as it has been in use since 1867 when the British were in control of India. This act banned the construction of land-based casinos and gambling sites, but since the Internet was still over one hundred years away from being created, there is obviously no mention of online betting sites. So, while land-based bookmakers and casinos can only currently be found in states such as Sikkim and Goa, gambling at online casinos and sports betting sites is something that can be done across the country.
Online Sports Betting is on the Rise Across India
Despite the grey area, the online sports betting industry in India rakes in big bucks every single year. One of the main reasons for this is the fact that nowadays Indians are spending one-third of their time awake on the mobile phones. Most sports betting sites now have websites and apps that are very easy to use on smartphones, and many are happy to accept Indian sports betting fans because they can see how much potential for profit there is.
Indians can now simply sign up with a bookmaker that is based outside the country, download their app on to their mobile device and then gamble on their favourite sports wherever they happen to be, so long as they can connect to the Internet. There used to be a time where Indian sports betting fans would need to visit dodgy backstreet bookies if they wanted to bet on sports.
Cricket is the Country's Favourite Sport
The main sport in India is cricket and Indians love to watch it, play it, and bet on it. Many often say that cricket is like a religion in India, and this really is not an exaggeration. Any cricketer that gets selected to play for India and goes on to have a stellar career will be treated like a God. One only has to look at the likes of Sachin Tendulkar to see this – he cannot go anywhere without having people screaming out to him and trying to touch him.
One of the world's most popular cricket events is the Indian Premier League (IPL), and it is estimated that Indian cricket fans bet $50-60 million per match. The IPL features all of the best limited-overs players from around the world and they spend around 6 to 7 weeks entertaining hundreds of millions across India and the rest of the world.
When an IPL game is on, most of India stops what they are doing to watch the action. The 2021 IPL is scheduled to start on the 9th of April and finish on the 30th of May, and while there are no fans allowed inside the stadiums, it is still going to be a highly entertaining event and cricket fans cannot wait for it to start.
When it comes to cricket online betting in India the IPL draws the most money, but Indians love to bet on a variety of cricket, especially when the Indian national team is involved. If the Indian national team is not playing or the IPL has come and been, Indian cricket fans will have no issues betting on great cricket events that do not include their beloved team, such as The Ashes between England and Australia.
Due to the Covid-19 situation, a lot of cricket was postponed in 2020, meaning that there is a lot of catching up to be done. While this might be tiresome for the players involved, it is great for cricket fans across India and the rest of the world as there will be plenty of entertaining cricket to enjoy and bet on. We cannot forget that the Twenty20 World Cup is scheduled to be held in India in October and November of this year.
With all this cricket scheduled to be played, it is also going to be a great year for online sportsbooks as it stands to reason that the more cricket there is on, the more money will be bet on it. In fact, due to the overloaded schedule, there are many who believe that cricket betting is going to have its most lucrative year ever.
Horse Racing is Not Far Behind
Horse racing has been popular in India for centuries and is second only to cricket when it comes to betting. It is estimated that 35,000 crores are bet on horse racing each year and with one crore equaling around $140,000, we will let you work out the total amount. The fact that horse racing fans do not even have to leave their home now to bet on horse racing is something that has definitely helped increase the amount of money bet on this sport.
Football Betting is on the rise
Football is the most popular sport in the world, and it is gaining more popularity in India, although it still has some way to go to catch up with cricket and horse racing. When there are no cricket matches being played to watch and bet on, Indians will have no issue with turning their attention to the Indian Super League and some of the world's best leagues such as the English Premier League, La Liga, Bundesliga and the Serie A. They are also more willing to try their luck on South American and Chinese Leagues, which means that bookmakers that cater to Indians now have to embrace lesser leagues from around the world to keep their Indian contingent happy.
Trends for new casinos in Canada 2021-2022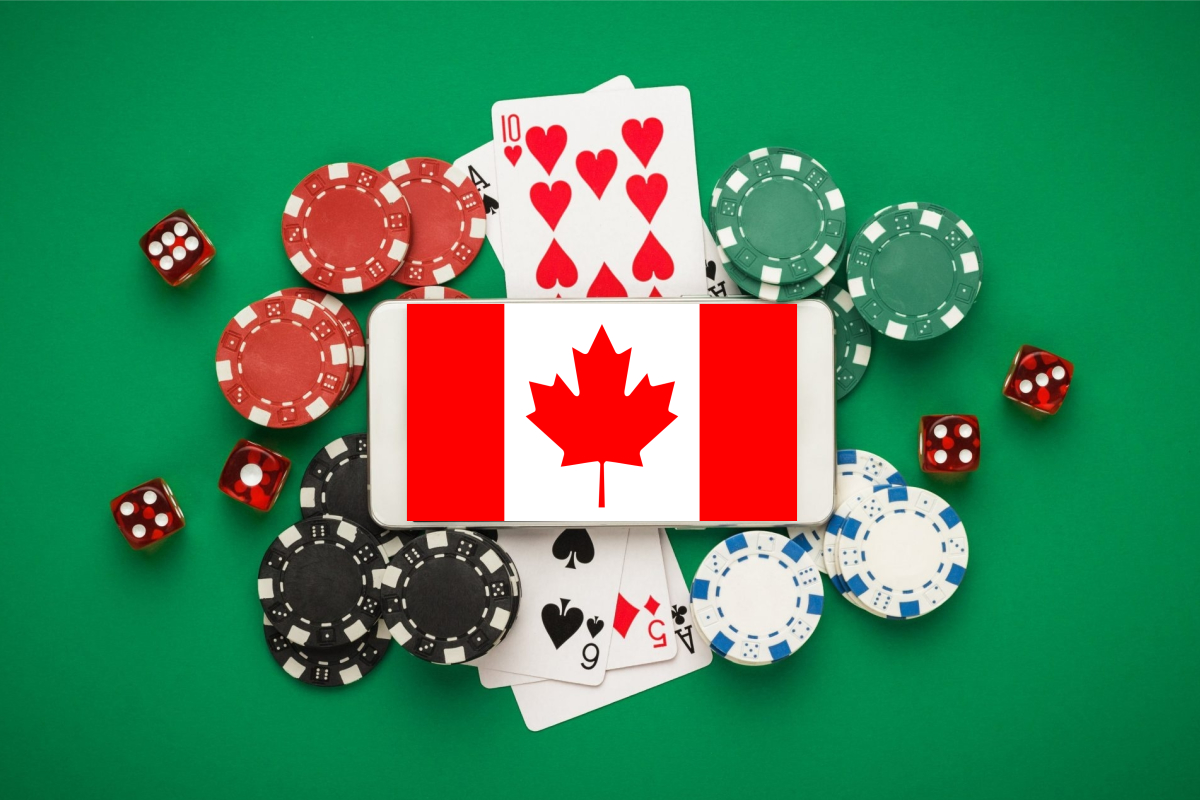 Reading Time:
3
minutes
The online casino industry is developing at a rapid speed and there is no doubt that this year will continue in the same way. As the market is growing, some new trends are coming as well, especially among new names in the online casino world. Of course, things like the current outbreak have also made a big impact on the overall situation, so it's not that easy to predict what's going to happen in the future. Still, we can notice new trends that will characterize the current year.
Market Will Continue to Grow
One of the most certain things about this year is that the online casino market will continue to grow. It's not just about pandemics, the growth is caused by so many factors, including further development of mobile gaming technologies. Also, keep in many that many countries around the world have legalized or about to legalize online casinos this year.
As a result, we expect to see huge growth once again. The last year ended with more than 13% of growth, with a total market value of nearly $70 Billion. The year 2021 shouldn't be any different.
Crypto Currencies are Becoming Mainstream
Another interesting trend for this year is that more and more casinos, especially new ones, are accepting Bitcoins and other cryptocurrencies. Not only that they have such a payment method in the offer, but also promote such a way of transactions with all kinds of benefits. Players who use cryptocurrencies are usually rewarded with additional bonuses. Finally, this payment method seems like a perfect way to resolve all the trust issues between players and operators. Although, looking a new casinos at Foxbonus – only a fraction offers payments with cryptocurrencies.
Much Bigger Share for Live Dealer Games
Live casino games aren't a new thing but the last couple of years were really important due to the significant technological breakthrough. These days, such games offer the best playing experience among all online casino games. So, what we can expect to see in the following months is that the offer of live dealer games will become bigger and that such games will become way more popular. All that leads us to a bigger share in total revenue.
Virtual Reality Breakthrough
VR is still quite expensive technology and that's the reason why we are still waiting for it to become mainstream. Still, we hope things will change in the near future. Once an average VR set becomes relatively affordable, the popularity of VR casino games will skyrocket. At this point, there are just a couple of VR casino games and there is no doubt that further development will bring the playing experience to the highest possible level.
Better Offers from Operators
The world of new online casinos is growing at a rapid speed and the competition is fiercer than ever. With such tough competition, operators are trying to attract new players with generous bonuses. So, we have no doubt that these kinds of rewards will become better. You may count on higher welcome bonuses, as well as on other benefits, such as no deposit bonuses, which allow playing without depositing any money.
Rapid Growth of Esports Betting
Esports games have become hugely popular and the current audience measures hundreds of millions. Among them, there are millions of players who like to put their bets on certain tournaments, competitions etc. The latest researches have shown that Esports are more popular than most traditional sports games and it's only a matter of time when this competition will have an audience that's comparable with football and other major sports. Therefore, it's no wonder that pretty much every major bookmaker has included Esports in its offer.
Responsible Gambling Promotion
As we already mentioned, one of the biggest trends for 2021-2022 is the process of legalization and further legislation. One of the things we have noticed is that these acts are regulating not just the way operators can work and similar things, but also pay a lot of attention to problem gambling. We can see that fields like age restriction and advertising tools that help users limit their gambling activities or self-exclude themselves from playing altogether are all included in the legislation.
New Titles
While other industries are struggling during the outbreak, online casinos continue to develop at rapid speed. With the competition getting stronger, there is no doubt that a lot of new titles will arrive during 2021. This refers to all kinds of games, including slots, live dealer games, VR casinos etc.
Online Casino: The Best Canadian Gaming Platforms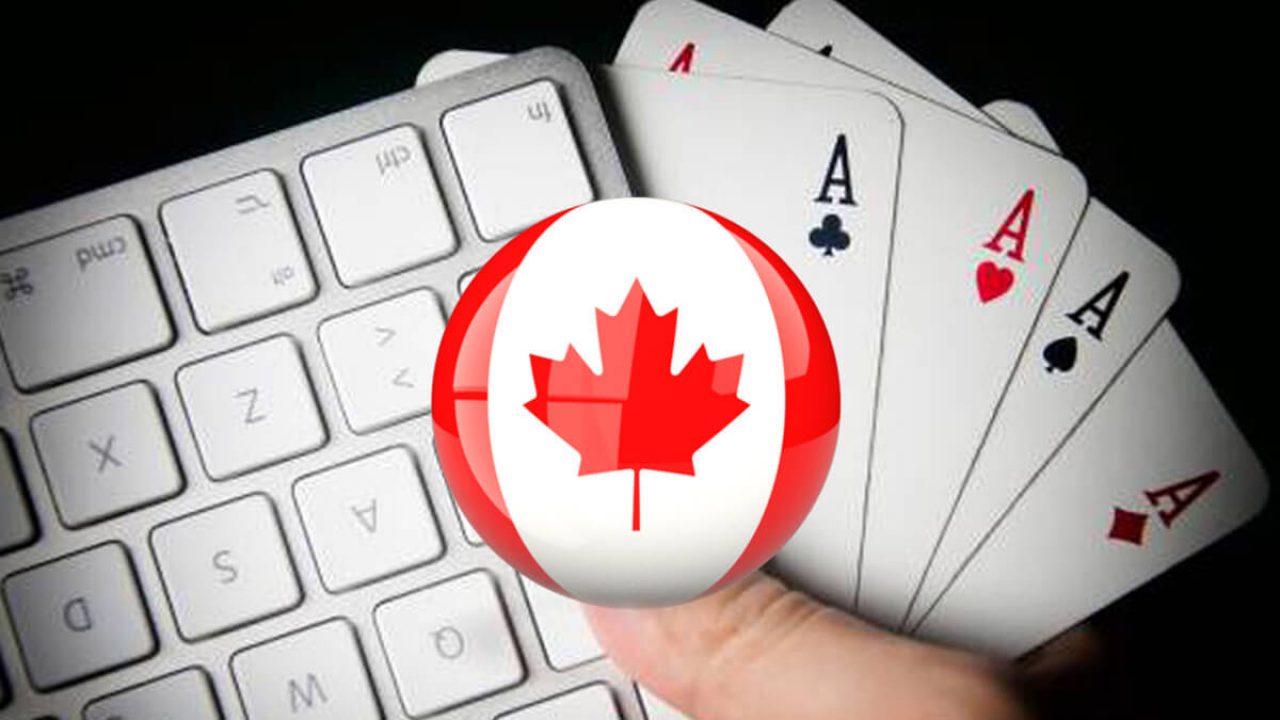 Reading Time:
4
minutes
Canada is a fantastic example of how one nation can benefit from only gaming of this sort. Gambling online has always been obtainable, it's just that not many people in Canada knew. In 2017, there was a huge assault on the Canadian market through casinos that were able to acquire licenses that allowed for Canadian players to utilize the loophole in Canadian law and the market is now one of the biggest in the world.
In celebration of this, we are presenting the top online casinos for Canadian players to join. We will be sharing with you their services like banking and customer support and looking at their features, predominately the games you can play and what software is used to both protect and present the platforms across all major devices used by players.
Presenting the best casinos in Canada
To discover more on the top sites and how makes the top 3 list, we spoke with the leading voice on the matter, Charlotte Fitzgerald at Casimoose which is the number one Canadian comparison site that reviews licensed online casinos on the Canadian market.
So, which online casino could you be joining today?
Charlotte Fitzgerald: "In picking the top casinos on our market here in Canada we went with not our reviews nor our own personal opinions. Instead, we let the public determine and this was based on the search volumes and registration numbers calculated via our comparison site.
In first place is Spin Casino with 89K people heading to this online casino from our site to register as new members.
In 2nd place is Yukon Casino with 33K players signing up to it make their new gaming home.
In the 3rd and final spot, we have Jackpot city who recorded 29K new members this year."
Each of these casinos has a full review at Casimoose with lots of game guides, free games and more. Now, we present a brief guide to each casino and why they have attracted the attention of Canadian players to make them the best three casinos to join right now.
Spin Casino
Spin casino is a multi-gaming platform that boasts live casino games, a Vegas platform, sports betting, In-Play bets and an eSports gaming arena.
For newly registered players, you will receive a huge 1,000-dollar welcome bonus when you register and make your first deposit. Note: Read the terms that come with the bonuses before using this offer.
Inside the standard casino, you have over 800 games to pick from. Many of these are slot machines, but you do have virtual table and card games also.
The developers involved are Microgaming, NetEnt, Genesis, and Rabcat. With the live dealer games, you have Evolution Gaming at the helm offering you live dealer table games of blackjack, poker, baccarat, and roulette.
If you fancy playing some sports bets, note that you have over 20 global sports to pick from with the option to mix sports betting markets to create your one-of-a-kind bet slip.
To bank with Spin Casino, Canadian players only need one of the following to be able to deposit and withdraw their winnings.
Visa, MasterCard, EcoPayz, Neteller, Skrill, and PayPal. At Spin Casino, you have 24/7 support should you have any queries regarding the service or features.
Yukon Casino
The Yukon Gold Casino is a site that offer a new player 100% Microgaming features. This site is all about slot gaming and nothing else. New players signing up to this casino can get their own exclusive welcome bonus offer, allowing players to win with the casino's own money, upon making their first deposit into their casino account. There are plenty more bonus code offers beyond this in the casino's promo section.
All 250 games are made by Microgaming, giving you some of the biggest and most popular games played online. With this, you also get to access the biggest progressive jackpot games as well, like Mega Moolah.
To bank with the casino a player only needs to have either EntroPay, Interac, iDebit, MasterCard, Paysafecard, Skrill, EcoPayz, or Skrill to help them deposit and withdraw.
Members of the casino have a customer service team that works 24/7 and will reply to emails and messages within 30 minutes.
Jackpot City Casino
One of the longest running casinos online is Jackpot City Casino. This site has over 400 games that cover video slots, virtual tables and live dealer gaming.
There are three developers behind the gaming at Jackpot City Casino and they are NetEnt, Evolution Gaming, and Microgaming. The grand three who are masters in their field and have led the industry for over two decades.
Sign up to Jackpot City Casino and you will receive a welcome bonus to help you win real money from the games inside. Do read the terms before using any offer presented.
The mobile is mobile compatible and there is no app, so just use the browser to log in and start playing to win.
Banking here is huge with plenty of services to help you deposit and withdraw, they include: Visa, MasterCard, Paysafecard, PayPal, Skrill, Neteller, Interac, and many others.
Customer support works through live chat or from email that is open 24/7.
Only the best for players
There are your three options high on the list of many Canadian players. It is totally up to you if you wish to join them, but you can choose to ignore them if you wish. If you are looking for something more specific, let's say a casino that can support cryptocurrencies, then this is something Casimoose will be able to help you find.
All the casinos on their site are 100% licensed by regulators such as the UK Gambling Commission, the Gibraltar Gaming Authority, and the Malta Gaming Authority. These casinos like all legally compliant with Canadian gambling laws are based outside of Canada's borders, yet they can still accept and payout Canadian dollars.
Gambling online in Canada comes with grey areas, but in simple terms, the Canadian state government bans gambling, but provincial governments can enforce their own laws, therefore, making it legal, hence why you have casinos all over Canada. One outlining rule is that no business can form their own online casino. This is how and why foreign offshore casinos outside of Canada's borders are able to service the players through this massive loophole in the law, which cannot be changed because no government would dare to tell people what they can and cannot do online unless you lived in North Korea.
So, be thankful you don't and enjoy the freedoms of gambling online inside Canada's top three online casinos.