Push Technology Releases Diffusion 6.5 – The Intelligent Data Mesh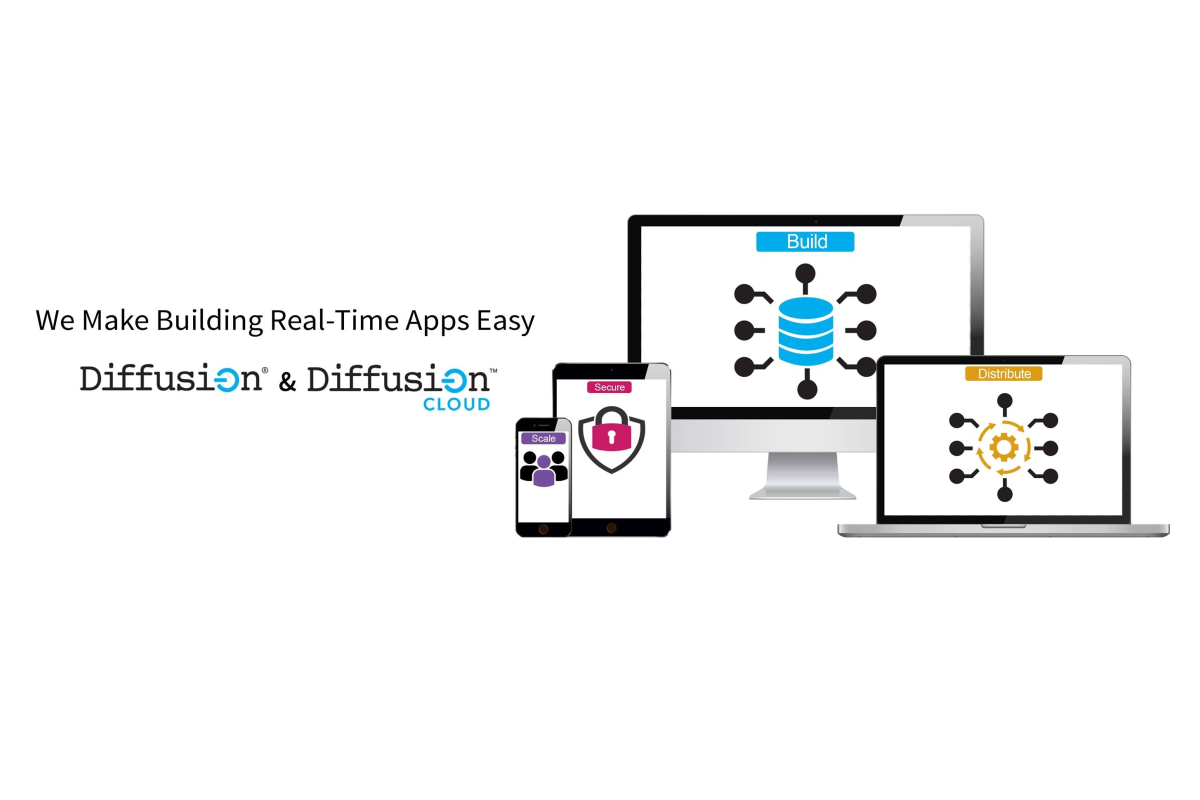 Reading Time:
2
minutes
Push Technology, the pioneer and leader in real-time data streaming and messaging solutions, today announced powerful new functionality in Diffusion, its secure, easily scalable, Intelligent Data Mesh that connects applications, data, and devices. With the new release, it is now easy to configure and dynamically control real-time data replication among clusters, regardless of geographic distance or network quality, and with enterprise-grade, fine-grained, access control.
Developers and software architects often struggle with the complexities of creating real-time web, mobile, and IoT applications.  The Diffusion Intelligent Data Mesh is purpose-built to handle the unique, real-time data challenges and interactions among data sources, applications, users, and devices – scale, performance, and security, across often congested or unreliable networks.  Diffusion delivers real-time intelligence and control at the network edge.
New capabilities in the Diffusion Intelligent Data Mesh include:
Building Your Intelligent Data Mesh
Remote Topic Views
For companies managing data across a geographically dispersed user base, this capability allows global replication of real-time data, assures compliance, and minimizes delivery latency. Remote topic views can be easily setup, modified and expanded on-the-fly from the Diffusion monitoring console or via an API.  This is particularly useful to quickly accommodate unpredictable spikes in user demand.
Cluster-Aware Application Messaging
Diffusion's request-response messaging is now cluster-aware, which enables automatic message routing within a cluster including delivery acknowledgment. Messages can be selectively targeted to individual clients, groups of clients, or all clients, via property-based addressing.
A huge benefit of this feature is that only a single message handler is required to connect to each cluster for message delivery. Cluster-aware messaging assures resilience in the event of a server failure, and it enables the dynamic addition of servers, to horizontally scale a cluster without the need to create and connect extra clients.
Enterprise Grade Access Control
Dynamic, Scalable Security Permissions
This new functionality provides fine-grained security control and instantaneous modification ability. Unique permissions can be set for individual users to suit all application requirements. Millions of unique permissions are supported, with no effect on system performance across hundreds of thousands of connected users. Subscriptions are dynamically updated as permissions change, so the data users see immediately reflects your authorization rules.
Delayed Data Feeds
The word delay is not usually part of Diffusion's vocabulary.  However, sometimes companies want to introduce a delay in a stream of data.  With the new release, you can now select one, or multiple, live data streams and define a delay for when you want the data to be delivered to a user of an application.  This is a convenient way for a company to provide a "free try before you buy" version of an application or to deliver comparison data that shows the changing values in a data feed.
Cross-Cluster Session Management
Now your application or administrators can easily control and manage user-specific authorization, properties, and connectivity status for all connected users across a Diffusion cluster.  Cross-cluster session management provides complete operational oversight, regardless of your application network scale.  For example, it is now easy to close all user sessions matching specified properties, across an entire Diffusion cluster.
Sean Bowen, CEO of Push Technology, said: "Our mission is to reduce application development time and complexity for corporate tech teams.  This is why the Diffusion Intelligent Data Mesh is the preferred and trusted solution for companies around the globe.  Our ongoing focus on scalability and fine-grained access control fuels our mission. The newly released Diffusion capabilities further simplify and speed real-time application development, and support optimal ongoing operations."
Which casinos have the biggest market share in the US?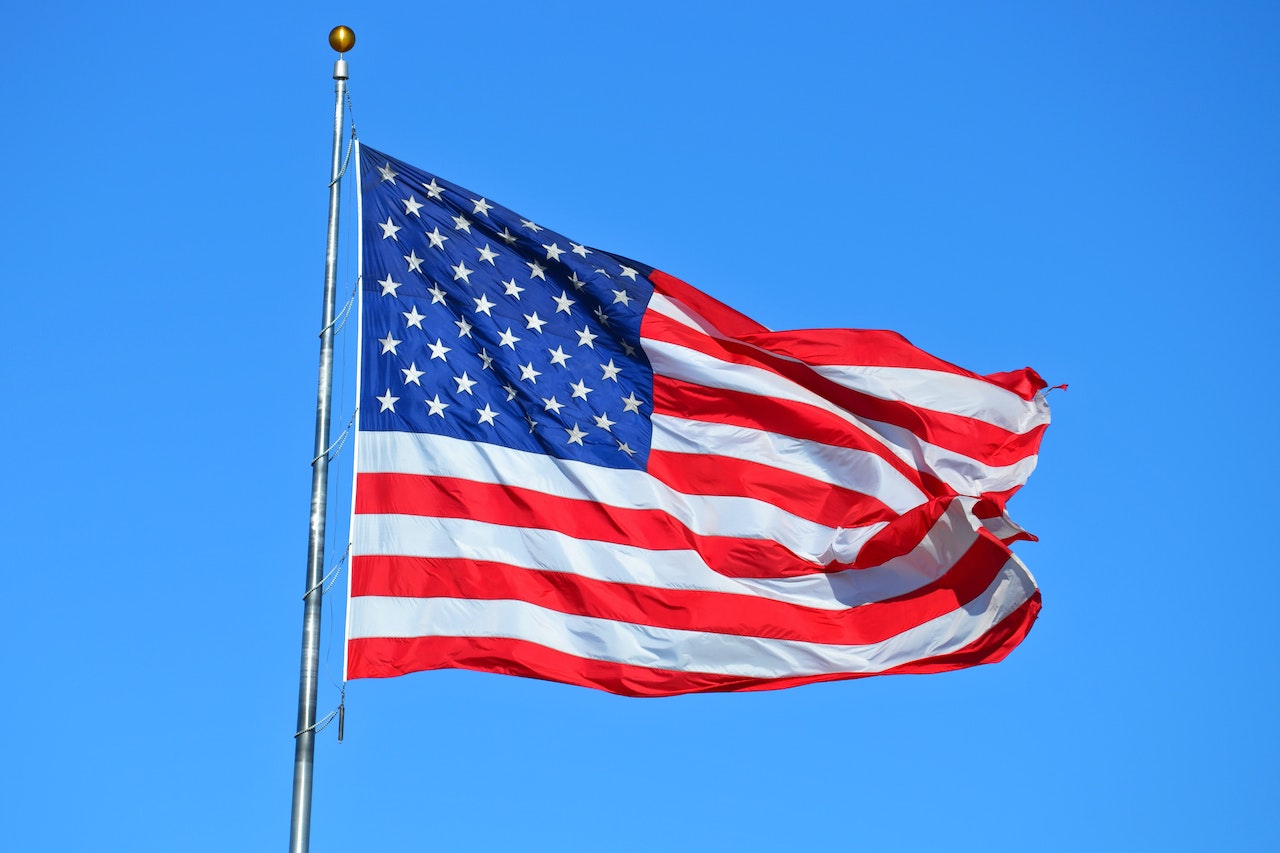 Reading Time:
3
minutes
We have basically two worlds when it comes to gambling in the US: traditional land-based operators like those famous in Vegas, and Atlantic City and abroad in places like Macau, for example, and online operators.
Traditional casinos have a more steady form of business model, and comparing the evolution of these enterprises across time is easier as there's more data available.
The online world is a bit more complicated, as online casinos have only been recently legalized in many American states.
Let's have a look at the recent market share figures of both forms of casino betting in the US.
Understanding how Sports Betting and Casinos are Entangled Business-wise
Some operations are exclusively focused on sports betting, while some online sportsbooks have a casino section, for example, and we also have land-based sportsbooks at large physical casinos too. Therefore, depending on the figures we analyze, it may be a bit hard to separate the two verticals, but mobileuscasinos.com and other sites that are specialists in the topic do a good job of providing interesting insights.
iGaming is a term used to describe both forms of gambling, and depending on the region, poker online betting too. In the US, the term is usually related to sports betting, casino, and occasionally, horse racing betting.
Figures from October 2022 indicate that 3 brands dominate the iGaming world in the US: BetMGM and DraftKings have 52.6% of the North American online casino market, while FanDuel has 16.1%. Almost ¾ of the market is concentrated in 3 brands, but as mentioned, Draft Kings and FanDuel also have a strong presence in the sports betting scenario.
Traditionally, in markets that are more mature online such as Europe, casino preferences of the consumers are spread across several brands, as the only big difference between the houses use to be the current bonus promotions, and sometimes, an outstanding VIP program or customer service, but the vertical is marked by a lack of major product differences between operators.
More variables are usually seen with sports betting. When a bookie sponsors a specific NFL  team, an entire city or state may become more inclined to bet with that specific brand due to local activations, and the simple notion that a specific brand is a 'partner' of a beloved club.
Land-based US market share of Casinos
National competition between land-based operators (that sometimes also have online operations like MGM), is always a fierce battle. Let's analize by region.
The top 10 market protagonists as of February 2023 are as follows, sorted by their revenue in the last quarter ranked according to their in-person winnings at table games, slot machines and at-the-counter sports betting, but excluded online sports betting and internet casino games.
the Las Vegas Strip ($8.2 billion);
Atlantic City ($2.8 billion)
Baltimore-Washington D.C. ($2.2 billion)
Chicago region spanning parts of Illinois and Indiana ($2.1 billion)
the Mississippi Gulf coast ($1.6 billion);
New York City ($1.5 billion);
Philadelphia ($1.4 billion);
Detroit ($1.3 billion);
the St. Louis market spanning parts of Missouri and Illinois ($1.1 billion);
the Boulder Strip in Nevada ($966 million).
As we can see, the traditional regions with land-based casinos remain the market leaders after the pandemic.
Biggest Casino Brands by Market Share: Is America Leading the Casino World?
In terms of global market share, the US is responsible for the biggest holding by market cap, and the 5th, 6th, 7th and 8th most valuable casino parent companies in the world. We're talking about Las Vegas Sands, worth $42B (1st), MGM Resorts, worth $14.2B as well as GLPI, worth virtually the same, and Wynn Resorts, worth $11B as of May 31st.  Draft Kings is listed at the 8th post worth 10.4B.
As we can see, the US remains extremely relevant when it comes to being the home of 5 out of the 8 biggest holdings of the sector globally.
Even 'rival regions' like Macau count on several brands that have their HQs in America, which shows us that the US remains a reference for casino gambling, although some commercial lessons are being imported from Europe when it comes to online betting, as that region has had legal gambling online for a longer time.
All you need to know about esports industry development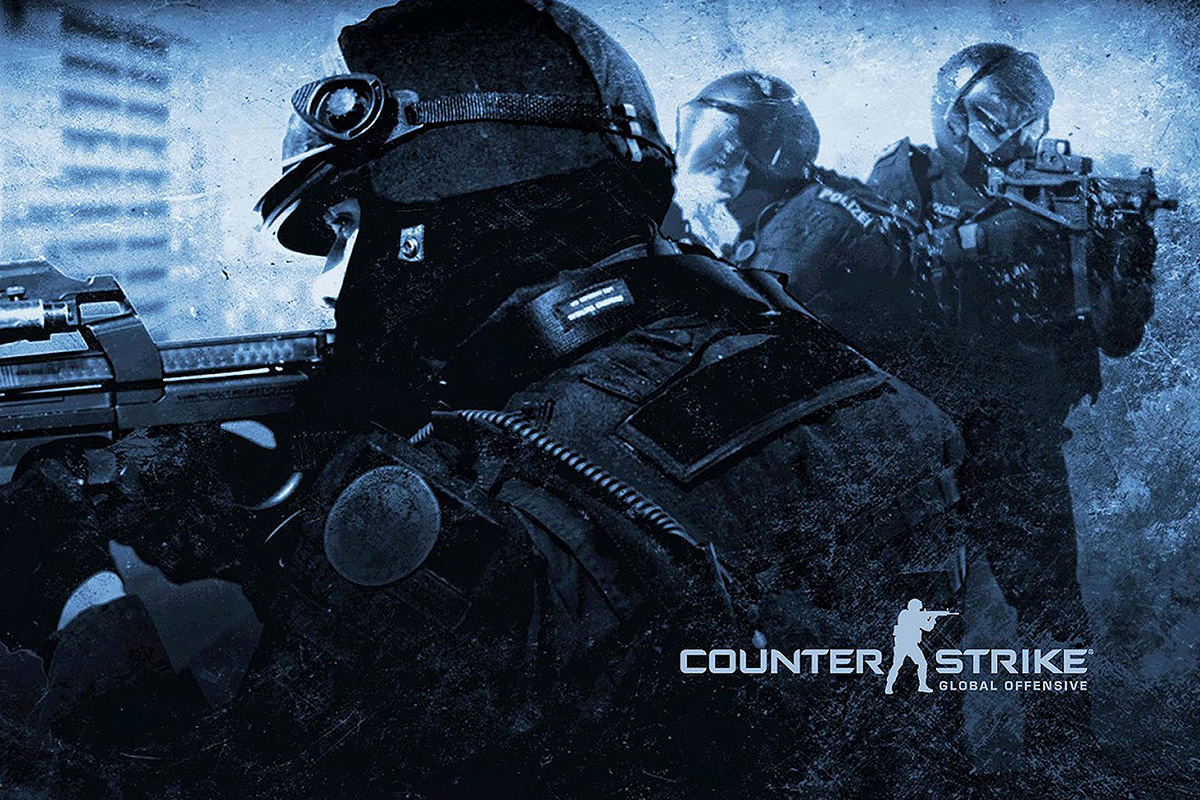 Reading Time:
2
minutes
In 2020, the professional esports competition Counter-Strike: Global Offensive (CS: GO) was watched by about 568,000 viewers. It was the season 12 finale, and the fan base has remained unchanged. So, last year's finals of the 15th and 16th seasons saw the maximum audience — 413,000 and 509,000 people, respectively.
The exact value of the esports market can be challenging to quantify, although it is projected to reach $5.74 billion by 2030.
Interesting is the fact that until now, despite the insane popularity of esports tournaments and content, there are certain stereotypes in the industry:
●       Some people continue to believe that esports represent some threat and exert an antisocial influence.
●       Many audiences think that only children or teenagers can be interested in esports.
Such judgments hinder the full development of the industry. But in most cases, stereotypes disappear when a quality product appears on the market, generating interest from tournament organizers and consumers of esports content.
                  BETER Esports offers top esports content
BETER is the industry's leading provider of next-gen betting content and data, spanning fast sports, esports, live casino products, and gaming solutions. Brand's products are designed with the new generation of players in mind, all delivered to boost engagement, retention, and operator revenue.
BETER Esports covers 450+ global tournaments annually, offering both in-play and pre-match odds equipped with official and non-delay data from Bayes Esports and other partners. BETER Esports also covers 26,500+ ESportsBattle and Virtual eComp events per month. The live streaming, data, and odds of these tournaments are available 24/7, 365 days a year.
ESportsBattle is a premium esports content and BETER's in-house tournament brand explicitly built for sportsbooks. It features head-to-head tournaments of famous gaming titles popular with sports and esports bettors. We cover 23,000 efootball, ebasketball, hockey, CS:GO and Dota 2 events per month, all of which ensure stable and predictable margins.
Three Areas Which Could Be Emerging Bingo Markets of the Future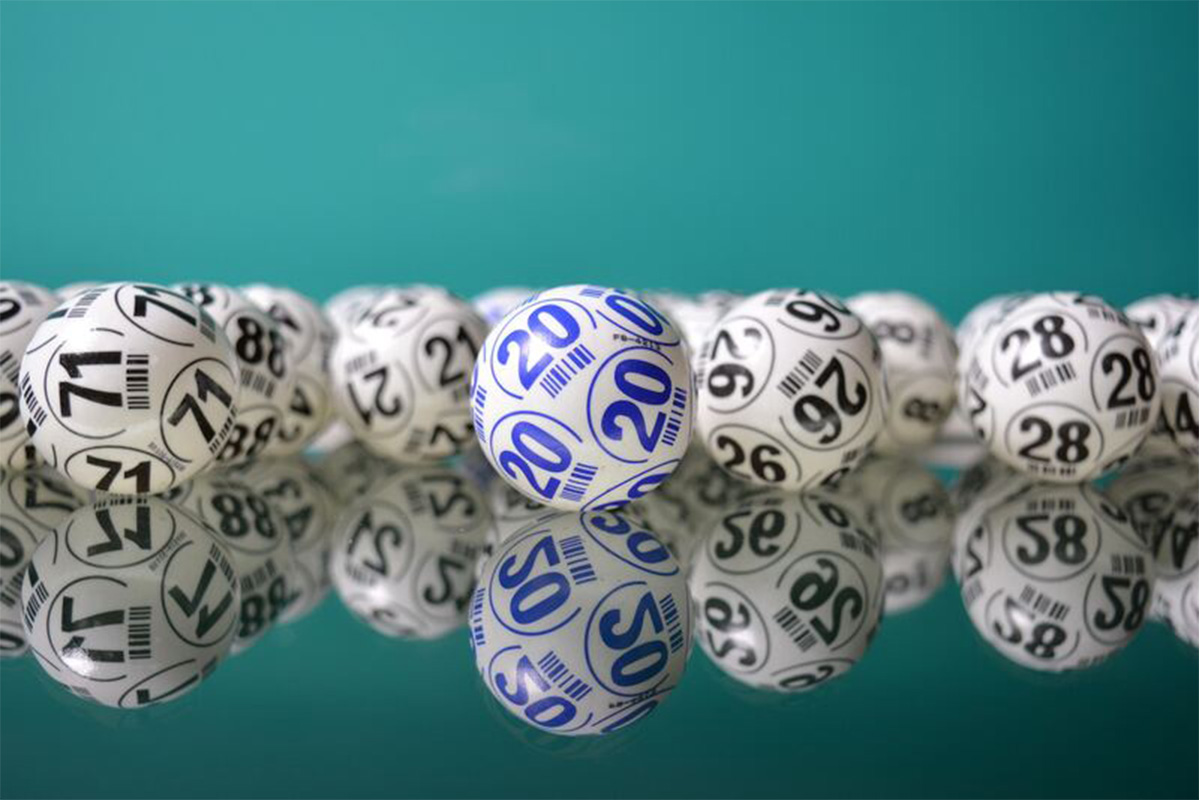 Reading Time:
2
minutes
Casinos are in many countries around the world. Spurred on by online offerings, it is an industry that is more popular than ever. Bingo, a similar concept, has a different perspective. It is growing in popularity online, and certain countries are filled with bustling halls and vibrant venues. Others have few physical spaces at all. Below, we look at areas which could be the emerging bingo markets of the future.
Eastern Europe
The United Kingdom has around 350 bingo clubs, with the US deeming them equally as popular. Yet in other countries and provinces, bingo halls are less prevalent, despite the games following online. Add to this that most countries have at least one variation of bingo, and it seems like halls should be a lucrative attraction.
The best tactic when entering these markets would be to combine online sites with physical establishments. Online sites offer convenience, while physical halls make going out to bingo an event. Bingo companies in the UK have been doing this for some time. While many countries have physical locations, they often lack the investment and attraction that the halls of the UK and the US do.
One particular area they could be developed in is Eastern Europe. Southern states such as Romania already have a thriving scene, though even here clubs are small affairs, void of the comfort, glitz and glamour you may find in ones elsewhere. Bingo Chez Gabi, found in the capital Bucharest, epitomises bingo in the country: Home-grown affairs, with a restaurant and pub attached.
Other countries like Hungary show promise due to their developing economies in capitals such as Budapest. However, there are strict regulations for physical establishments and even very few casinos. Any halls would have to be carefully placed and have local backing.
South America
Bingo is huge in South America, and you can find major operators across the biggest countries. Argentina has over 45 bingo halls with other large countries like Brazil having over 600. Even in countries such as Columbia, there's a bingo hall in most major shopping centres.
Where the true emerging markets are in the smaller states. This popularity is always bound to spill over, into growing economies like Chile, Peru and even smaller states like Ecuador. In Mexico, the game is also wildly popular so it makes sense that states situated between them, like Panama and Costa Rica, would be targets for companies already operating close by.
Japan
Japan itself has a large following for bingo, which is almost exclusively played online. This is because no bingo halls exist in the country, meaning the only way to play is through a mobile device.
Japan does have its fabled pachinko parlours, where tokens are won, and exchanged offsite for prizes. His could be a model that any prospective bingo companies making inroads into the country could use. However, they have to compete with the popularity of the much-loved parlours.
There are plenty of other countries and markets that will come and go. With so many different bingo variations, even without large halls, you should be able to find a game in most parts of the world.