Trading Blows: Cloudbet's expert take on the new NBA season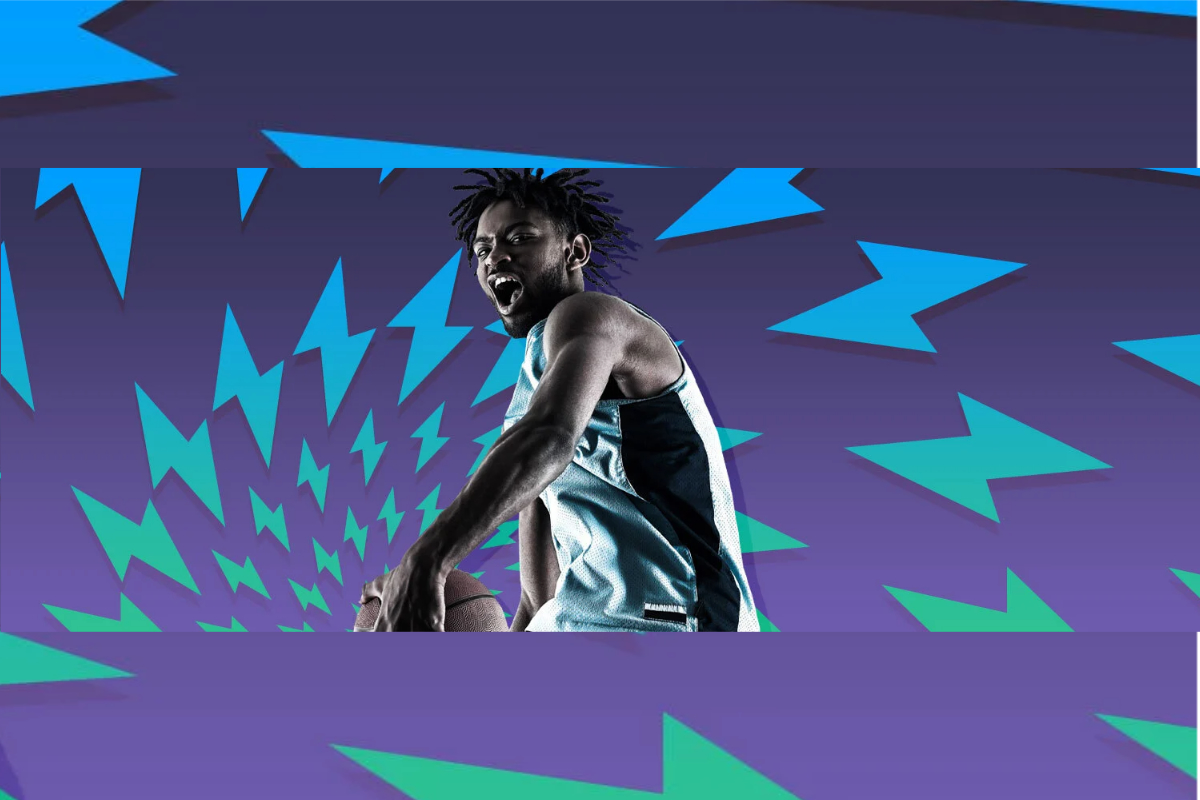 Reading Time:
4
minutes
As the NBA prepares to go back to work, the trading team at Cloudbet, the leading crypto sportsbook and casino, assesses the latest market movers and shakers

The wait is almost over: The NBA is ready to go again, just two months after Lebron James and the Los Angeles Lakers trounced the Miami Heat in last season's finals. The victory put an emphatic exclamation mark on the Covid-19 iteration of America's premier basketball competition, which played out its final months in the league's Disney World bubble in Florida.
Since then, there have been a flurry of draft and free-agency dealings, along with a few superstars returning to injury, which promise yet another humdinger of a season – all with the spectre of Covid looming in the background.
Cloudbet takes this opportunity to preview the action, with the first games tipping off on December 22. Buckle up, folks!
The West – A Lakers dynasty in the making
Champs get stronger
If last season made just one thing clear, it's that the Lakers are back for good – and ominously, they've had probably the best off-season in the league, making all the right moves to improve in all positions over last year.
First of all, they re-signed Anthony Davis to a five-year, $190 million contract, a move that confirms that nothing less than a repeat this year is acceptable.
Trading Dennis Schroder from the Oklahoma City Thunder, while adding depth to the Center position through free agents Marc Gasol and reigning sixth man Montrezl Harrell has stacked the roster even further. Wesley Matthews taking Danny Green's spot is the last piece of the puzzle.
They remain the team to beat in 2021 and are deservedly the No.1 title favourites. Cloudbet is offering odds of 2.88/+188 on the Lakers lifting the title and 1.85/-177 to take the Western Conference.
Clippers to contend
The Lakers' cross-town rivals are looking to reboot their fortunes after their huge summer letdown, giving up a 3-1 series lead in the Western semifinals against the Denver Nuggets.
The Clips have a new head coach in Tyronn Lue and the team has locked in Paul George until 2025 with a contract extension. Meanwhile, the gap at center created by Harrell's departure has been filled with Serge Ibaka – who has now been reunited with Kawhi Leonard: The two both shared a championship title with the Toronto Raptors in 2019.
The Clips will be looking for Ibaka's defensive game to better contain players like Anthony Davis and the Nugget's Nikola Jokic more effectively, especially in the post-season.
The Clips are currently at 8.18/+718 to take the title and you can get odds of 2.12/+112 that they end the regular season with a greater than 67% win percentage.
A nod to the Nuggets
While the hunt for the six remaining Western Conference playoff spots includes several teams in the mix-up, one looks to stand out from that group.
The Denver Nuggets seem to be a few steps (or years) away from going all the way, with a great young core by way of Nikola Jokic, Jamal Murray and Michael Porter Jr. Under the guidance of Head Coach Mike Malone, the Nuggets have built on strong foundations and will be a force to be reckoned for the foreseeable future. Denver is 20.9/+1996 to win it all this season.
The East – up for grabs
In the Eastern Conference, things look a bit more fluid.
The Milwaukee Bucks seem to have found a way of killing it during the regular season – and played some great basketball before the March shutdown – but still lack the knack of transforming these home-court advantages into deeper postseason quests for glory.
Giannis Antetokounmpo joined the elite company of only Michael Jordan and Hakeem Olajuwon by winning both MVP (his second in a row) and Defensive Player of the Year in the same season last year. The Greek Freak looks hungry as ever to make the leap into the finals.
The most notable move made by the front office saw Jrue Holiday join from the New Orleans Pelicans in the off-season, while the waiting game around Giannis is over – on Wednesday he signed the full five-year, $228 million supermax contract. He's committed to Milwaukee now for a long time.
Milwaukee's title odds are currently 6.36/+536.
It was the Miami Heat (23.0/+2201 for the title) that knocked Milwaukee out in the bubble. The Bucks had no answer for the Heat's physical and tactical approach, led by alpha dogs Jimmy Butler and Bam Adebayo. Butler's unquestionable fighter mentality and work ethic is paired by a unique two-way talent. Bam was dominant in the paint while young sharpshooters Tyler Herro and Duncan Robinson set the tone for a balanced offence that sets the bar high for 2021.
This season's Brooklyn Nets (7.55/+655 for the crown) are perhaps the most intriguing entity in the East. The return of Kevin Durant (10.5/+959 for regular season MVP) and Kyrie Irving (92.9/+9192 for the same) at full strength automatically flips the switch on the Nets to contender status, while Spencer Dinwiddie and Caris LeVert should again play integral roles having had their best professional seasons in 2020.
The arrival of Steve Nash as head coach was the story of the off-season. The hiring of the former Suns two-time MVP has been met with some skepticism though, mainly due to his lack of experience in the position. No doubt both fans and pundits will be watching closely.
The Covid elephant in the room
We can't end any major competition preview without a generous nod of the head to the bogeyman du jour. The NBA's solution to covid last season – the Disney World bubble – was an enormous undertaking and an undeniable success. Building on that experience, the league now has strict protocols and a slightly rejigged playing schedule in place this season.
Perhaps the biggest change for players, aside from the relative isolation, will be road-trip restrictions and playing matches back-to-back while visiting. It'll be interesting to see how teams (and betting odds) respond to sudden line-up and venue adjustments if Covid rears its ugly head.

AC Milan To Join Sports Crypto Movement With Launch Of $ACM Fan Token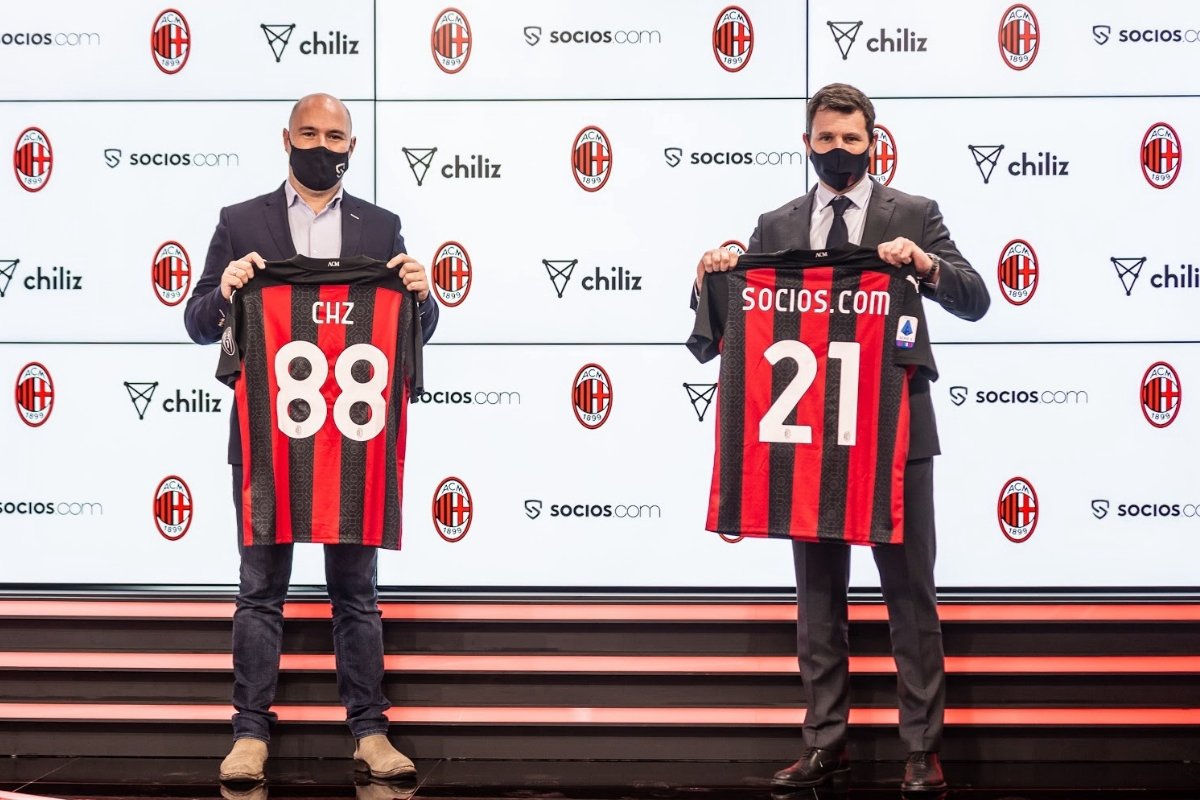 Reading Time:
3
minutes
Italian football giants AC Milan, in partnership with fintech blockchain company Chiliz, have announced plans to launch an $ACM Fan Token on the fan engagement and rewards platform Socios.com in the coming weeks.
AC Milan are among the most successful clubs of all time, with 18 FIFA and UEFA trophies to their name in addition to 18 Serie A titles and a massive global fanbase estimated at 450 million, including a significant following throughout Asia.
$ACM Fan Token owners will be able to access a wide range of benefits including the right to vote in multiple club decisions each season, VIP rewards & experiences, exclusive club and sponsor promotions, games, competitions and 'super-fan' recognition.
The club joins a list of 19 major sporting organizations who have partnered with Socios to launch Fan Tokens, including FC Barcelona, Juventus, Paris Saint-Germain, AS Roma, Atlético de Madrid, Galatasaray and Trabzonspor. Leading esports organizations Team Heretics, NAVI, OG and Alliance have all launched Fan Tokens on the platform, while UFC have signed a global fan engagement agreement and fellow MMA organisation the Professional Fighters League will launch a Fan Token in the coming months. More major clubs are set to launch Fan Tokens in the near future.
Notable examples of fan engagement through Socios include fans of Apollon FC choosing the first team for a friendly match and the club's home and away kit for the 2021/22 season. Juventus fans chose the club's new goal celebration song, decided on a limited edition redesign of the iconic 'J' logo and the first team bus for the 2020/21 season. Supporters of FC Barcelona placed a unique fan designed artwork at the heart of the Camp Nou dressing room, Roma fans delivered questions direct to head coach Paolo Fonseca in a live press conference and PSG fans chose a unique message for the captain's armband as well as voting on their end of season awards through the app.
Powered by the utility token Chiliz $CHZ, Socios is one of the most active non-financial, consumer-facing mainstream blockchain products in the world. In just over a year it has been downloaded by more than 450,000 people, over 14M Fan Tokens have been sold, and over 700,000 votes registered on the blockchain. In total, Fan Tokens have generated over $30M USD for clubs and partners in a little over 12 months. In late December and early January several Fan Tokens were listed on major global exchanges driving significant activity, with $PSG and $JUV trading volumes hitting a 24 hour high of $300M in late December.
Fans who purchased 'Milan Devils' Tokens using Socios pre-sale feature Locker Room will have their tokens transformed into $ACM Fan Tokens upon launch. Locker Tokens for Manchester Blue and The Galácticos have sold out.
Casper Stylsvig, Chief Revenue Officer of AC Milan said: "We are happy to join hands with Socios and welcome them to our family as a global partner. This partnership allows us to give our 450 million fans across the world another exciting way to interact with AC Milan, which is particularly important under the current circumstances created by the Covid-19 pandemic.
"As an innovative Club, one of our focus areas is modernization and this partnership helps us complete another important step in that direction."
Alexandre Dreyfus, CEO and Founder of Chiliz and Socios said:  "I'm delighted to welcome AC Milan and their 450 million fans from across the world to Socios.
"Fans of the I Rossoneri  will be able to enjoy unprecedented engagement with their favourite team, influencing the club in polls, accessing VIP rewards, exclusive promotions, chat forums and much more.
"The AC Milan partnership is a great start to a year in which we will work harder than ever on our mission to fully establish Fan Tokens as the ultimate fan engagement tool and as a powerful new revenue generator for the sports industry."
Fortunejack introduces Christmas promotion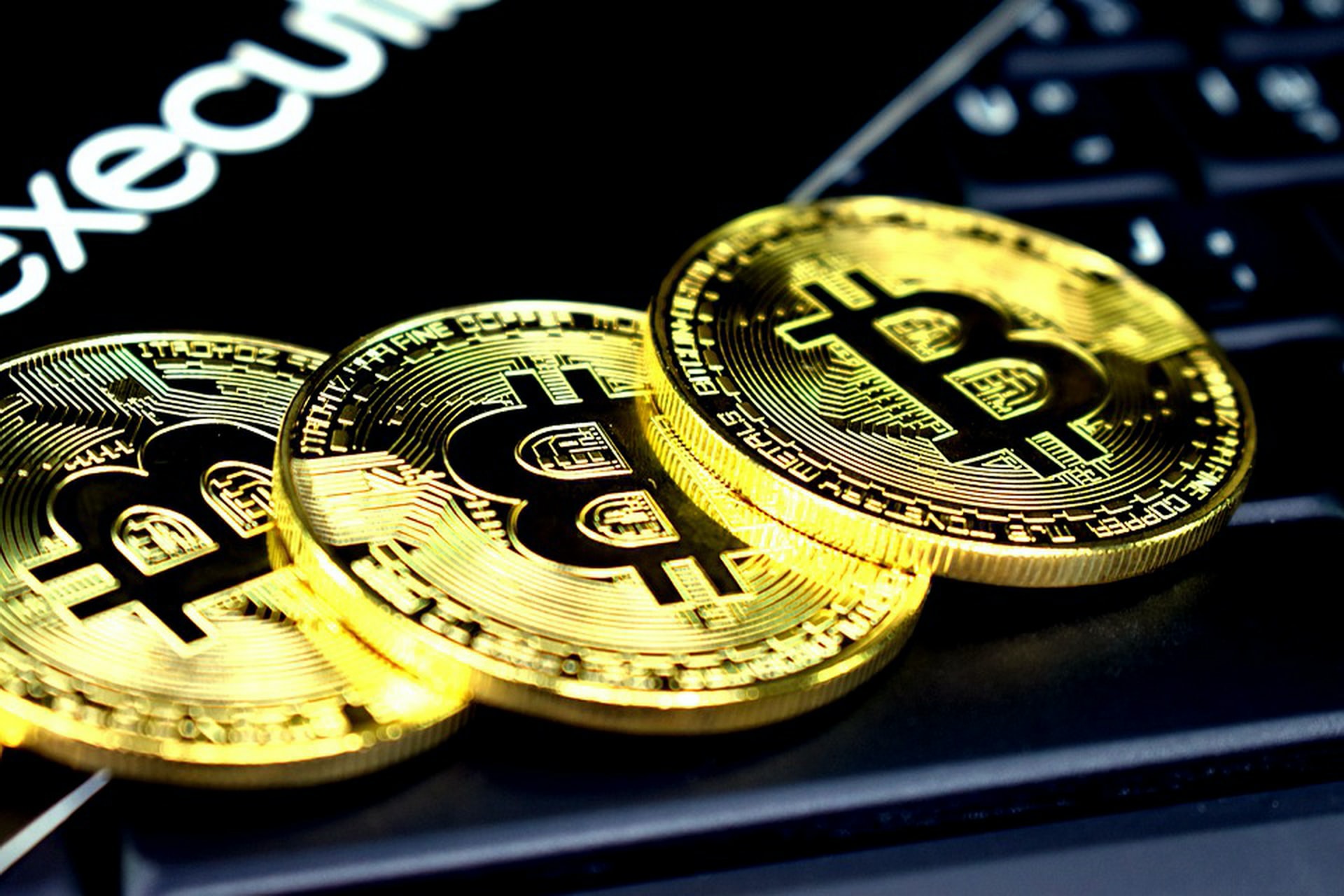 Reading Time:
2
minutes
Famous Bitcoin Casino FortuneJack decided to spice things up in the final stretch of 2020. With its latest promotion "Happy Hours" FJ is offering its community daily competitions which reap tons of pleasant prizes in the form of cash or free spins. In total there will be more than 150 such happy hours within a period of the month and players will have the opportunity to compete against each other for the rewards. This promotion is one of the most massive offerings we've come across in the gambling industry for the holidays.
FJ Casino as a whole
While the "Happy Hours" promo is definitely something interesting, maybe it's better to first mention several details about one of the oldest BTC Casinos in the world. FortuneJack was established in 2013, at the time when most of the gambling industry was oblivious to the concept of Bitcoin Casino. This Casino offers more than 2000 games in the following categories: Live Casino, Slots, Video Poker, Table Games, and the crowd favorite, provably fair games. FJ is one of the few Bitcoin casinos that also offer full-blown Sportsbook on their platform, so you can easily bet on your favorite sports using crypto.
Back to Happy Hours
The Holiday promotion will run for the whole month, starting from the 21st of December all the way to the 20th of January. There will be 5 daily happy hour competitions, each with a certain reward and rules of participation. The winners will be decided on the leaderboard by the Highest Multiplier, highest wins, highest wagers, the sum of total multipliers, Win & Loss streaks, and Cashbacks. All these criteria will define the player positions on the hourly leaderboards. All you need to do is verify your FJ account and Start Playing.
What can you win?
The official information about "Happy Hours" provides details about the rewards in such a fashion. There will either be cash or free spin prizes. The minimum for both will be either $500 or 600 free spins, for every single hourly competition. In total any player can come out with some serious profit by the end of the promo. Also, if you're a new player on this Bitcoin Casino, you're eligible for up to 6BTC Welcome Pack and 250 Freespins, as your first deposit bonuses.
300M in 24 hours: PSG and Juventus lead sports crypto charge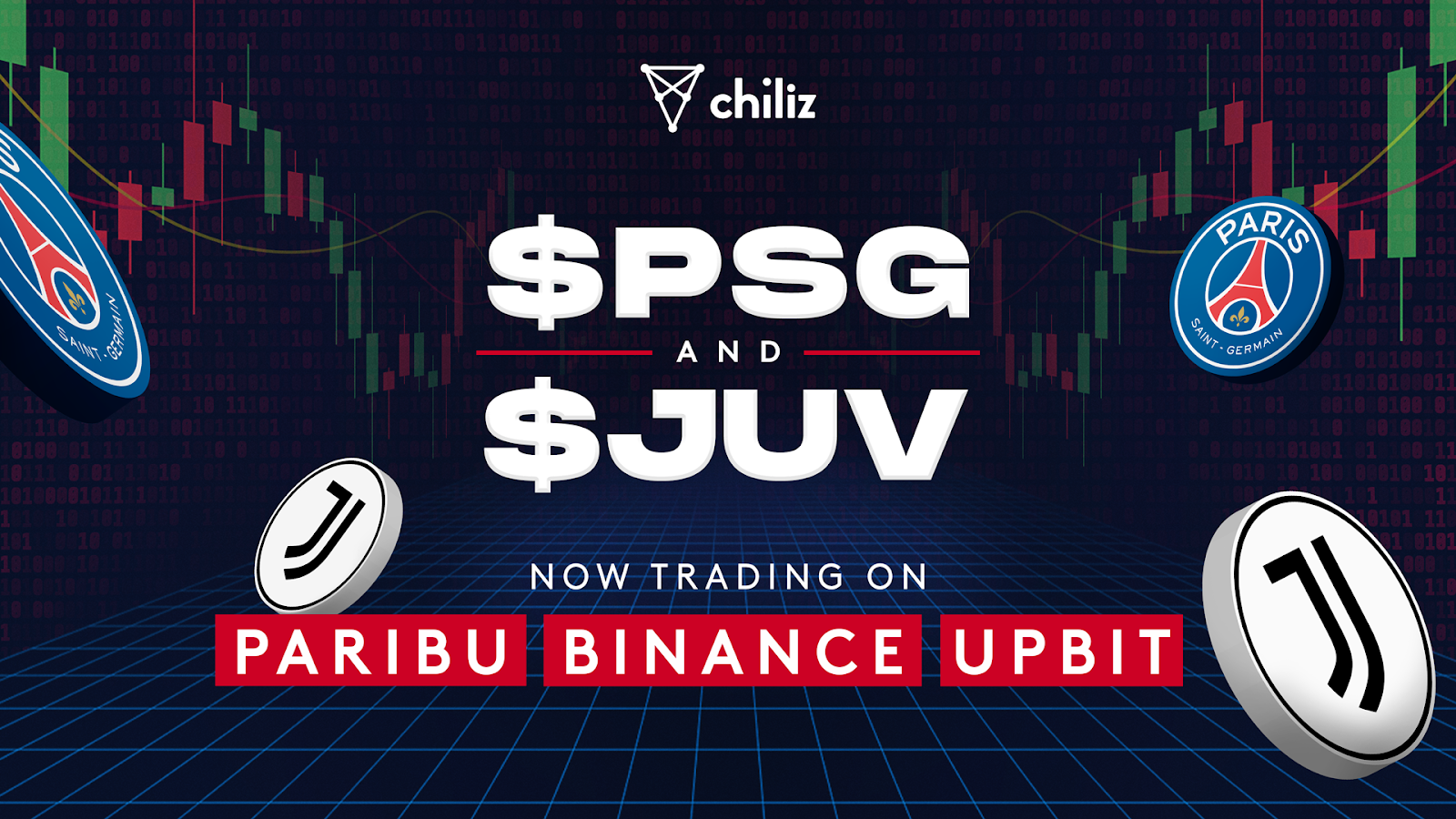 Reading Time:
2
minutes
Yesterday marked a new dawn for crypto in sports as the leading forces in Italian and French football have listed digital assets on three of the world's biggest cryptocurrency exchanges in partnership with the leading fintech blockchain company Chiliz driving 24 hour trading volumes of $300M.
The digital assets, known as Fan Tokens, for Paris Saint-Germain ($PSG) and Juventus ($JUV) listed on the world's leading exchange Binance at 07:00 CET, before trading began on major Turkish exchange Paribu at 10:00 CET and top Korean exchange Upbit at 13:00 CET.
At the time of writing the 24 hour volume for $JUV stands at $150M USD, with $PSG at $121M.
The $PSG market cap now stands at $51M. $JUV is at $46M. $PSG price rose by 198% in 24 hours to €32.75, more than 16X the launch price of €2. $JUV rose by 113% to €28, a fourteen-fold increase on the launch price of €2.
$JUV and $PSG are now second and fourth in the list of top performing tokens globally as shown by the leading cryptocurrency data authority. Details on the evolution of $PSG and $JUV since launch can be found here: PSG CoinMarketCap and JUV CoinMarketCap.
The club listings are a result of strategic partnerships with Chiliz, a fintech blockchain company that provides some of the biggest sporting properties in the world with engagement and monetization opportunities through Fan Tokens on the fan influence and rewards app Socios.com.
Paris Saint-Germain and Juventus will be the first of many leading sporting organisations to have their digital assets listed on major exchanges. 18 more leading sporting organisations have partnered with Chiliz to date, including soccer clubs FC Barcelona, Atlético de Madrid, AS Roma, Galatasaray, Trabzonspor, Istanbul Başakşehir and Esports organisations Heretics, NAVI, Alliance and OG. Chiliz have also struck up agreements with the UFC and fellow MMA outfit the Professional Fighters League (PFL). Dozens more top-tier organisations and IPs from sports and entertainment are poised to join the roster of Chiliz partners in the near future. The combined total market cap for all Fan Tokens has now reached $151M. Total 24 hour volume for all Fan Tokens is $300M.
Powered by the utility token $CHZ, Socios.com is one of the most active non-financial, consumer-facing mainstream blockchain products in the world. In just over a year it has been downloaded by more than 370,000 people, over 14m Fan Tokens have been sold, and over 700,000 votes registered on the blockchain. FC Barcelona's ($BAR) Fan Token Offering sold out in 20 minutes, generating $1.3m, whilst Turkish team Trabzonspor's FTO generated 5 million TRY in less than 5 minutes.
Alexandre Dreyfus, CEO & Founder of Chiliz and Socios.com said: "We have just taken a major step forward in our vision to tokenize the sports and entertainment industry over the next 5–7 years.
"This is a seminal moment for us, the start of a new trend where the world's leading sporting organisations will have their proprietary digital assets listed on the biggest global exchanges, generating visibility, liquidity and volume. This new trend will gather pace as more of the world's biggest sporting properties have their Fan Tokens listed in the near future.
"We will be adding many more partners from sports and entertainment in the years to come who will become part of this digital transformation and our wider global fan engagement and monetization ecosystem."