Trading Blows: Cloudbet's expert take on the new NBA season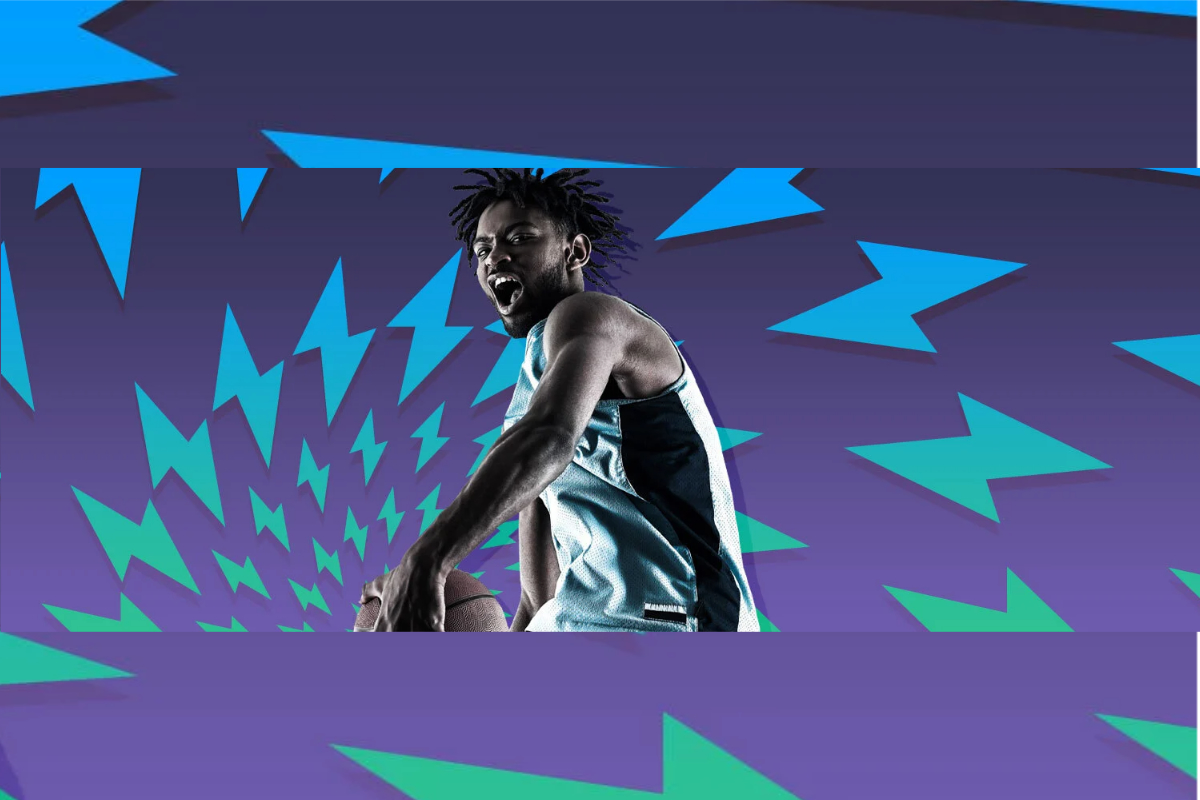 Reading Time:
4
minutes
As the NBA prepares to go back to work, the trading team at Cloudbet, the leading crypto sportsbook and casino, assesses the latest market movers and shakers

The wait is almost over: The NBA is ready to go again, just two months after Lebron James and the Los Angeles Lakers trounced the Miami Heat in last season's finals. The victory put an emphatic exclamation mark on the Covid-19 iteration of America's premier basketball competition, which played out its final months in the league's Disney World bubble in Florida.
Since then, there have been a flurry of draft and free-agency dealings, along with a few superstars returning to injury, which promise yet another humdinger of a season – all with the spectre of Covid looming in the background.
Cloudbet takes this opportunity to preview the action, with the first games tipping off on December 22. Buckle up, folks!
The West – A Lakers dynasty in the making
Champs get stronger
If last season made just one thing clear, it's that the Lakers are back for good – and ominously, they've had probably the best off-season in the league, making all the right moves to improve in all positions over last year.
First of all, they re-signed Anthony Davis to a five-year, $190 million contract, a move that confirms that nothing less than a repeat this year is acceptable.
Trading Dennis Schroder from the Oklahoma City Thunder, while adding depth to the Center position through free agents Marc Gasol and reigning sixth man Montrezl Harrell has stacked the roster even further. Wesley Matthews taking Danny Green's spot is the last piece of the puzzle.
They remain the team to beat in 2021 and are deservedly the No.1 title favourites. Cloudbet is offering odds of 2.88/+188 on the Lakers lifting the title and 1.85/-177 to take the Western Conference.
Clippers to contend
The Lakers' cross-town rivals are looking to reboot their fortunes after their huge summer letdown, giving up a 3-1 series lead in the Western semifinals against the Denver Nuggets.
The Clips have a new head coach in Tyronn Lue and the team has locked in Paul George until 2025 with a contract extension. Meanwhile, the gap at center created by Harrell's departure has been filled with Serge Ibaka – who has now been reunited with Kawhi Leonard: The two both shared a championship title with the Toronto Raptors in 2019.
The Clips will be looking for Ibaka's defensive game to better contain players like Anthony Davis and the Nugget's Nikola Jokic more effectively, especially in the post-season.
The Clips are currently at 8.18/+718 to take the title and you can get odds of 2.12/+112 that they end the regular season with a greater than 67% win percentage.
A nod to the Nuggets
While the hunt for the six remaining Western Conference playoff spots includes several teams in the mix-up, one looks to stand out from that group.
The Denver Nuggets seem to be a few steps (or years) away from going all the way, with a great young core by way of Nikola Jokic, Jamal Murray and Michael Porter Jr. Under the guidance of Head Coach Mike Malone, the Nuggets have built on strong foundations and will be a force to be reckoned for the foreseeable future. Denver is 20.9/+1996 to win it all this season.
The East – up for grabs
In the Eastern Conference, things look a bit more fluid.
The Milwaukee Bucks seem to have found a way of killing it during the regular season – and played some great basketball before the March shutdown – but still lack the knack of transforming these home-court advantages into deeper postseason quests for glory.
Giannis Antetokounmpo joined the elite company of only Michael Jordan and Hakeem Olajuwon by winning both MVP (his second in a row) and Defensive Player of the Year in the same season last year. The Greek Freak looks hungry as ever to make the leap into the finals.
The most notable move made by the front office saw Jrue Holiday join from the New Orleans Pelicans in the off-season, while the waiting game around Giannis is over – on Wednesday he signed the full five-year, $228 million supermax contract. He's committed to Milwaukee now for a long time.
Milwaukee's title odds are currently 6.36/+536.
It was the Miami Heat (23.0/+2201 for the title) that knocked Milwaukee out in the bubble. The Bucks had no answer for the Heat's physical and tactical approach, led by alpha dogs Jimmy Butler and Bam Adebayo. Butler's unquestionable fighter mentality and work ethic is paired by a unique two-way talent. Bam was dominant in the paint while young sharpshooters Tyler Herro and Duncan Robinson set the tone for a balanced offence that sets the bar high for 2021.
This season's Brooklyn Nets (7.55/+655 for the crown) are perhaps the most intriguing entity in the East. The return of Kevin Durant (10.5/+959 for regular season MVP) and Kyrie Irving (92.9/+9192 for the same) at full strength automatically flips the switch on the Nets to contender status, while Spencer Dinwiddie and Caris LeVert should again play integral roles having had their best professional seasons in 2020.
The arrival of Steve Nash as head coach was the story of the off-season. The hiring of the former Suns two-time MVP has been met with some skepticism though, mainly due to his lack of experience in the position. No doubt both fans and pundits will be watching closely.
The Covid elephant in the room
We can't end any major competition preview without a generous nod of the head to the bogeyman du jour. The NBA's solution to covid last season – the Disney World bubble – was an enormous undertaking and an undeniable success. Building on that experience, the league now has strict protocols and a slightly rejigged playing schedule in place this season.
Perhaps the biggest change for players, aside from the relative isolation, will be road-trip restrictions and playing matches back-to-back while visiting. It'll be interesting to see how teams (and betting odds) respond to sudden line-up and venue adjustments if Covid rears its ugly head.

Fnatic and Crypto.com enter historic partnership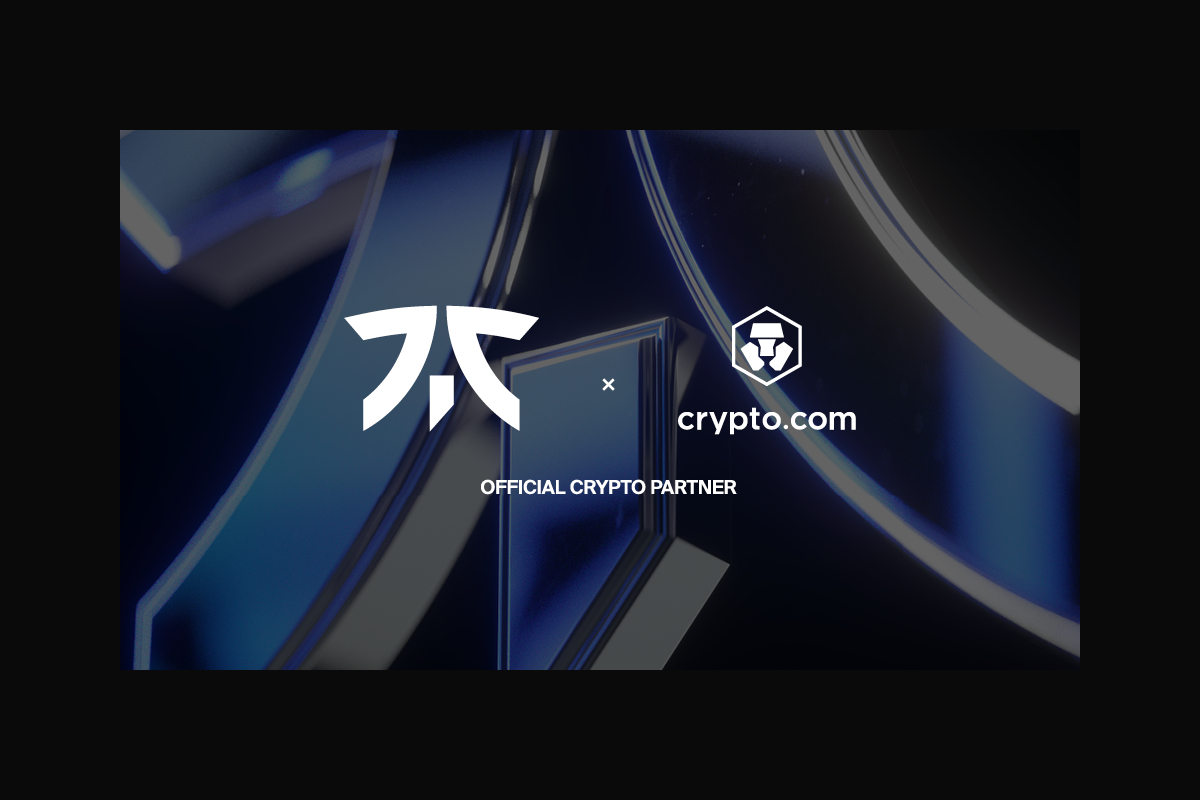 Reading Time:
2
minutes
London-based global esports performance brand Fnatic has today revealed Crypto. com, the fastest-growing crypto platform with more than 10 million users worldwide, as its inaugural Global Cryptocurrency Partner. The multi-year deal is worth more than $15M.
The partnership is Crypto. com's first-ever in esports and adds to the company's rapidly expanding portfolio of partners, which includes leading sports brands such as UFC, Formula 1®, Lega Serie A, Aston Martin Cognizant Formula 1, the Montreal Canadiens and Paris Saint-Germain. The historic deal will enable Crypto. com to seamlessly engage with Fnatic's truly global and digitally-native audience.
The multi-faceted partnership will see Crypto. com's logo featured on the collarbone of Fnatic team jerseys. Fnatic will also offer fans numerous rewards and money-can't-buy experiences – including with existing Crypto. com partners – for Crypto. com users purchasing Fnatic goods. The partners will also launch new digital products, such as exclusive Fnatic NFTs in the near future.
Crypto. com will work with Fnatic on a variety of activations with Fnatic's esports teams, players and creators including collaborative storytelling with existing Crypto. com partners, engaging gaming content, branded in-game experiences and physical events. To help its fans further understand cryptocurrency and future-proof their decisions, Fnatic will also offer financial literacy and crypto education opportunities for those that are new to cryptocurrencies and NFTs.
Fnatic CEO, Sam Mathews, said: "This partnership sees global leaders in esports and cryptocurrency join forces for a ground-breaking, long-term partnership. Fnatic boasts one of the most connected, involved and supportive fan bases in the world and this landmark deal with Crypto. com allows us to further cater to their everyday needs. As cryptocurrency becomes a mainstream payment method, there's never been a better time to help our fans make smarter, healthier and future-proof cryptocurrency decisions.
Kris Marszalek, Co-Founder and CEO of Crypto. com, said: "We're really excited to launch a fully integrated partnership with Fnatic, which marks a milestone for our industry. With more than 200 championships, their team has excelled in-game and out, and rightfully established itself as the leading team in esports."
As well as having 10 million customers worldwide, Crypto. com also boasts the world's most popular crypto card, which is available in more than 30 countries around the world. It is also a top ten finance app on both the App Store and Google Play. Earlier this year, Crypto. com also announced its ambition to become carbon negative within 18 months, offering the industry a path and a model for 'clean crypto'.
BITCASINO AND EVIL GENIUSES LAUNCH FIRST CRYPTO-BASED DIGITAL GAMING PARTNERSHIP IN ESPORTS HISTORY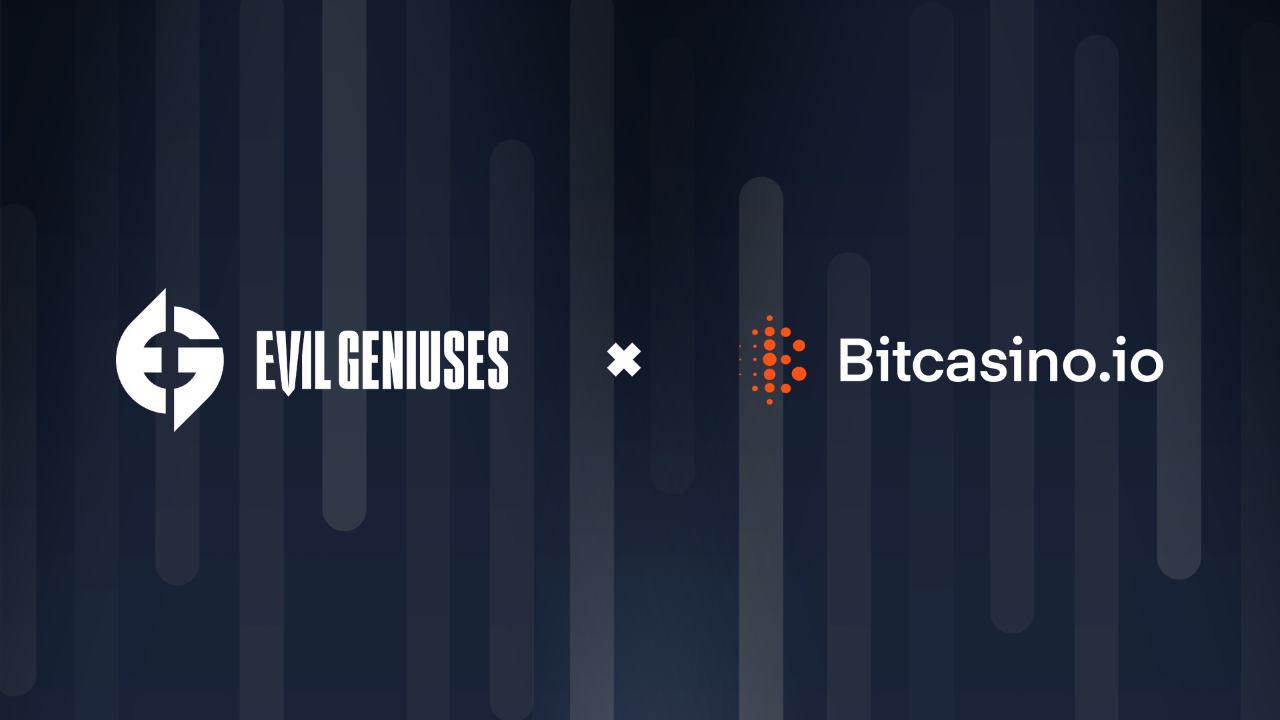 Reading Time:
2
minutes
Jersey Patch Partnership Features Multiple Facets Across EG's DOTA 2, Counter-Strike, FGC and Creator Rosters 
  Yesterday, it was announced that crypto pioneer Bitcasino, a leading bitcoin-led casino operator, has partnered with Evil Geniuses (EG), one of the original and most iconic professional esports organizations in the world. Bitcasino, part of Yolo Group, merges cryptocurrency with a digital gaming experience by offering an assortment of games and entertainment. As the first crypto-based digital gaming partnership in esports history, Bitcasino will be showcased across a number of EG facets including the Evil Geniuses DOTA 2, Counter-Strike, FGC and Creator rosters.  
"We love Evil Geniuses' passion and forward-thinking approach to everything they do," Head of Bitcasino Kaupo Kangro said. "They have been changing the game for more than 20 years, which is why they make the perfect partner for Bitcasino. They're true pioneers who share our values for fun, fast and fair gaming. It's an honour to see the Bitcasino logo on the EG jersey, and we're excited about the great content that we will be partnering on for Evil Geniuses fans around the world." 
Starting later this week with the Blast Premier Fall Showdown, EG players will wear new jerseys that feature the Bitcasino logo on their right sleeve. 
"Evil Geniuses has always been a trailblazer within esports and bringing on a pioneer in their industry like Bitcasino, EG continues our commitment to engage our fans in new and innovative ways," said Brian Millman, Director of Corporate Partnerships at Evil Geniuses.
The partnership also features CS:GO programming including a custom created map featuring familiar B-Site locations where players will race against the clock in mobility obstacles and accuracy challenges. The challenge course was specially designed for Bitcasino and tested by EG pro and content creator Tarik Celik. Fans can participate in the fun, too, by downloading the map via Steam.
In addition, the partnership will feature a content series headlined by EG CS:GO and DOTA 2 players, fans will submit videos of their play, either best or funniest moments for EG pros to guess what comes next at key moments. The content series that will be shared on social media will feature various EG pros providing unique commentary on fan behavior. 
Ukrainian Parliament Passes Law Legalising Cryptocurrencies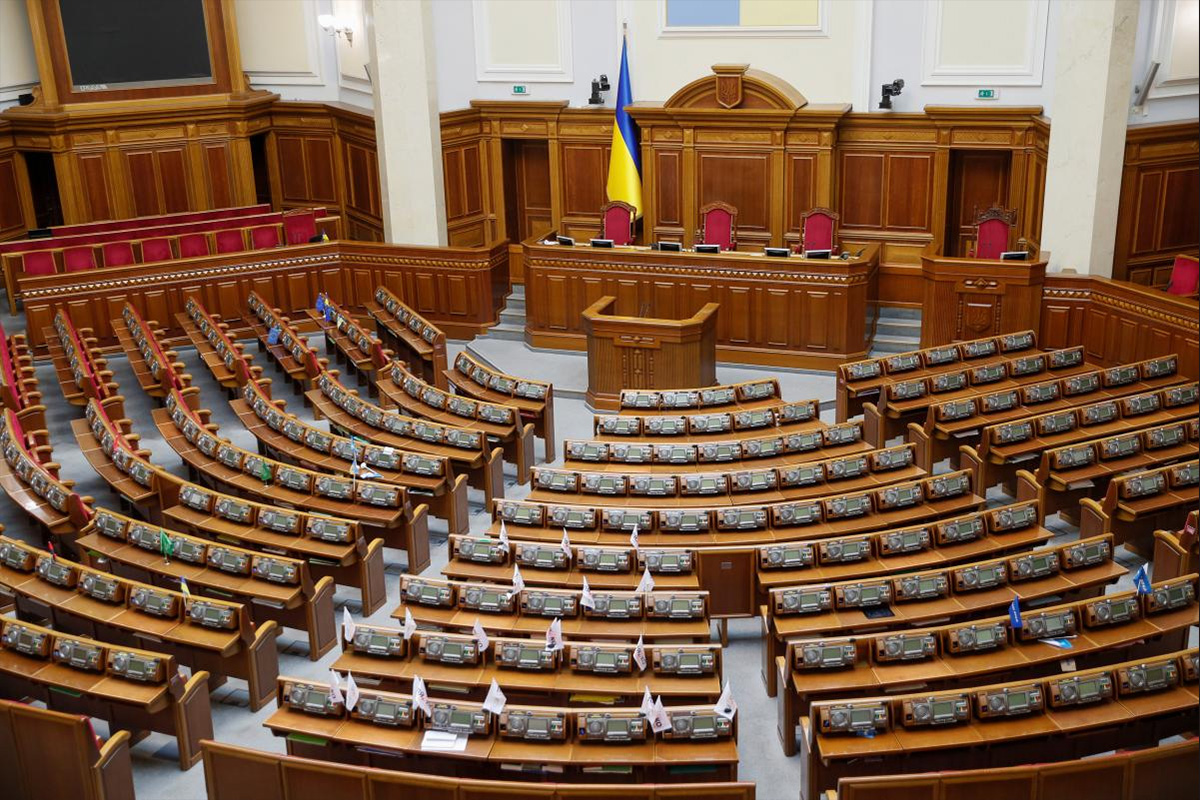 Reading Time:
< 1
minute
A draft law legalising and regulating cryptocurrencies and other virtual assets like tokens in Ukraine has passed the parliament in the second reading on September 8. A total of 276 Ukrainian lawmakers voted for the bill.
Cryptocurrencies have been neither legal nor forbidden in Ukraine because there were no laws that defined them. Ukrainians could buy and exchange virtual currencies, but local courts could not protect them if something went wrong.
If signed by President Volodymyr Zelensky, the law will protect the owners of virtual assets and exchange platforms from fraud. It will also determine how Ukraine will regulate the cryptocurrency market in the future.
Cryptocurrency is hugely popular among Ukrainians — the daily turnover of virtual assets in the country accounts for $37,000, according to Mykhailo Fedorov, Ukraine's Minister of Digital Transformation. If cryptocurrency becomes legal and therefore safer, more Ukrainians will invest in it, Fedorov said.
"Only a few countries in the world have legalized crypto assets — Germany, Luxembourg, Singapore. Ukraine will be one of them," he added.
Recognising cryptocurrency is vital for the booming industry, experts said. "It will reduce stereotypical attitudes towards cryptocurrencies and will help them to become normal financial instruments," according to Oleg Kurchenko, CEO of virtual asset exchange platform Binaryx.
However, experts are worried that too many rules could stifle innovation and put pressure on businesses. Some crypto investors could leave the country because they do not trust state initiatives, Kurchenko said.