ORYX Gaming seals Dutch deal to take JVH group online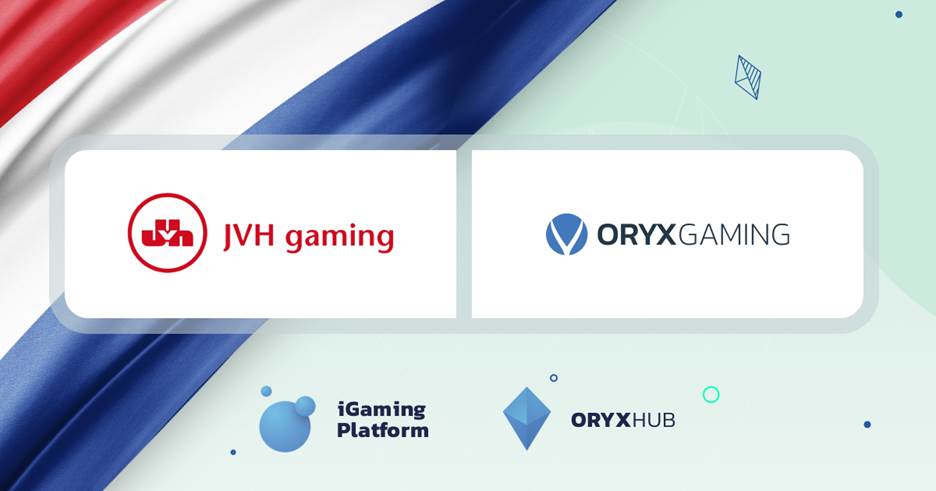 Reading Time:
2
minutes
ORYX Gaming, a Bragg Gaming Group company (TSXV: BRAG, OTC:BRGGF), has extended its reach into the Netherlands thanks to a deal with leading Dutch land-based operator, JVH gaming & entertainment group (JVH group).
The agreement will see ORYX provide the operator with its iGaming Platform, ORYX Hub, an integration with Kambi Sportsbook and a variety of ORYX RGS and third-party aggregated content to take JVH's business online for the first time.
The deal has been struck ahead of the much-anticipated opening of the online gambling market in the Netherlands set for September 2021, and will see JVH benefit from ORYX's omni-channel and cross product iGaming platform, supporting casino and sportsbook verticals.
The ORYX iGaming platform will sit at the core of the future JVH group interactive business featuring a proprietary set of tools including player and payments management, CRM and promotions, bonuses and rewards, fraud, rule engine, compliance, analytics and reporting and CMS.
JVH group will also have full access to ORYX Hub, which hosts an extensive library of 10,000+ casino games from 100+ providers, including ORYX's proprietary RGS content and a variety of third-party content suppliers such as NetEnt, Pragmatic Play and Greentube. JVH group will use ORYX's real time data platform  and player engagement platform using tools such as Real Time Campaign management system, Leaderboards and Tournaments, Achievements, Jackpots and more.
The agreement also includes an integration with leading global sports betting provider Kambi Group which announced its partnership with JVH group in December 2020.
Founded in 1958, JVH gaming & entertainment group now holds approximately 40% share of the Dutch land-based private casino market and is currently operating over 80 gaming locations in the country. Through the deal with ORYX, the operator will make its first foray online with its leading Dutch brand Jack's Casino. Recently JVH group has also closed a partnership with Evolution, securing their way in online live-casino with a premium gaming offer.
The Netherlands is the latest regulated market entry for ORYX after an exceptional 2020 full of client launches, market entries and new strategic partnerships. The deal will see ORYX further enhance its presence in Europe where it is licensed by the Malta Gaming Authority (MGA) and the Romanian National Gambling Office (ONJN) and its content is certified or approved in 18 major jurisdictions. ORYX was recently awarded an ISO/IEC 27001 certificate, underlying its commitment to information security.
Matevž Mazij, Managing Director of ORYX Gaming, said: "We've anticipated the Dutch market opening for some time, so it's hugely pleasing to get this partnership with JVH group over the line, a company with an impressive heritage in the Dutch gaming market.
"They've been a leading player in the market in the Netherlands for years now and we are thrilled that they have aligned themselves with us for their online debut. We look forward to achieving high levels of success through a close partnership in this new and extremely exciting online market."
Eric Olders, CEO and Chairman at JVH group, said: "The Dutch online gambling market becoming regulated has been some time coming and we are excited about the opportunities now lying ahead.
"We're confident that with ORYX's experience and the quality of their products, we will be able to offer our customers the best level of service and an unrivalled player experience. They have a great team and we look forward to partnering with them as one big team."

Niko Partners 2022 Asia Video Game Industry Predictions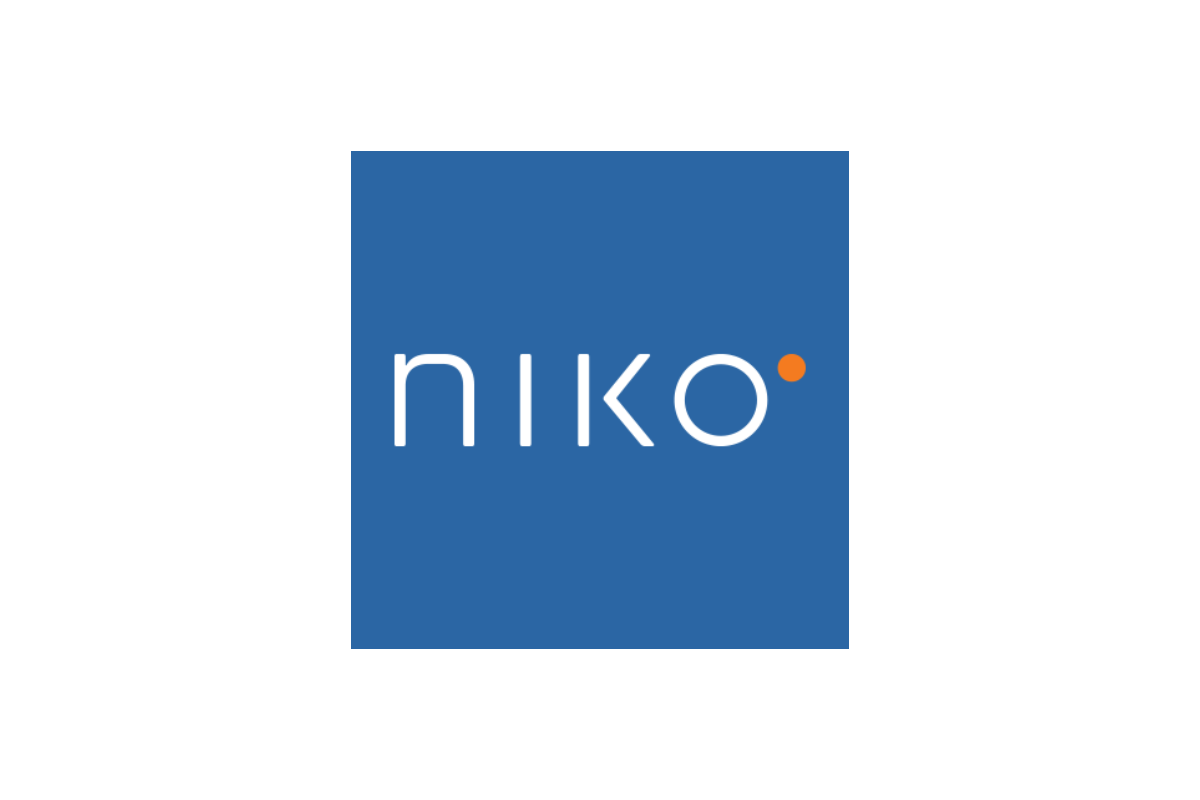 Reading Time:
5
minutes
1. MENA-3 games market revenue will surpass $2 billion in 2022
Niko Partners initiated coverage on Saudi Arabia, the United Arab Emirates and Egypt for the first time in 2022. We call this region MENA-3 in our reports and expect combined games revenue across all platforms to surpass $2 billion this year. Growth will be driven by higher spending per user, additional government support across games and esports, and more gamers entering the market.
2. India will have over 400 million gamers in 2022 
We predict India will surpass 400 million gamers this year, accounting for over ¼ of total gamers in Asia. We also believe that India, the fastest growing market in Asia, will be the next market to reach $1 billion. Niko Partners has often talked about how the ITV markets, referring to Indonesia, Thailand, and Vietnam, would be the next billion-dollar games markets. These three markets have surpassed $1 billion individually over the past two years.
3. Game approvals in China will restart in early 2022 
China's video game regulator has not approved any new titles since July 22, 2021. There were only 755 titles approved in 2021, compared to 1,411 in 2020. With the roll out of the national anti-addiction and real name identification system now complete, we expect approvals to restart in early 2022.
4. China's regulatory approach will shift from reform to enforcement
China's video game regulator introduced new policies in 2021, primarily aimed at curbing gaming addiction among minors. We expect the regulator to shift away from policy reform in 2022, as it looks to ensure compliance with current regulations. We are already starting to see a crackdown on companies that are curbing regulations and we have upgraded the risk of a Steam International ban in China to high.
5. Game companies in China will increase focus on exports 
Chinese game companies have dominated their home market and found success overseas with mobile games. With increased investment in AAA game development, local indie studios and the ongoing regulatory risk at home, we expect Chinese game companies to start finding success on all platforms overseas in 2022 and beyond.
6. Esports will become more legitimate in 2022
In 2017 the International Olympic Committee recognized esports as a sport, in 2018 esports was a demonstration event at the Asian Games in Jakarta, Indonesia and in 2022 Esports will be a medal event at the Asian Games in Hangzhou, China. This will lead to more investment in esports player pipelines and player development. 2022 will enjoy an increase in esports training, education, subsidies aimed at esports management, player development.
7. Cross Platform and Cross Play will be a staple of new titles in 2022
The success of multi-platform titles such as Genshin Impact, the widespread adoption of scalable game engines such as Unreal Engine and Unity as well as the demand for interoperability between devices has led to players valuing cross platform experiences with cross play. We expect some of the largest game studios in China, South Korea, and Japan to introduce titles that run across PC, Console, Mobile and Cloud with cross play enabled.
8. 5G will be available across all 14 markets we cover in 2022 
5G has been rolling out across numerous markets in Asia since South Korea launched 5G services in April 2019. This has led to increased download speeds, lower latency and helped enable cloud gaming on the go. Malaysia, Vietnam, India and Egypt are the four markets we cover that have yet to roll out 5G. We expect them to start their roll out by the end of the year.
9. M&A / Investments / IPOs will continue to play an important role  
2021 was a record year for game related investments, especially in China where the number of transactions doubled compared to the prior year. Tencent alone invested in or acquired more than 100 game related companies last year. We expect M&A / Investments to continue playing a notable role in 2022 and beyond as the value of IP, development talent and new technologies become more important. While there may be a lower number of deals closed in 2022, we believe the overall value will continue to remain high.
10. Gaming companies will capitalize on the metaverse trend better than tech companies, but it's still too early for the concept
Metaverse became a hot word in 2021 with numerous tech and gaming companies embracing the concept. Niko Partners believes that live service video games have been building towards the metaverse concept for several years and that companies with experience in both video game development and social media platform operation will have an advantage when entering this space. We expect game focused companies to see the initial benefits of the metaverse trend while tech first companies will struggle to offer value to users. However, we don't expect to see a true metaverse experience in 2022 based on the currently accepted definitions.
11. The convergence of video games and the entertainment industry further engages gamers 
The video game industry is building on the concepts of metaverse, pan-entertainment and transmedia which is leading to a convergence between games and entertainment. We expect to see more traditional brands, entertainment properties and artists take advantage of live service games in 2022. On the flip side, we expect to see more collaboration between video game IP holders and traditional entertainment such as movies, TV, and comics. This bi-directional approach will further engage gamers in the future.
12. Blockchain game adoption increases, but the space remains experimental 
Blockchain based games made headlines in 2021 and VCs have invested billions in them. The past year has seen the rise of blockchain based non-fungible tokens (NFTs) in games and the exploration of the Play to Earn (P2E) model. We expect to see new innovative game projects in 2022 and increased adoption of blockchain games. However, the numerous barriers to entry, lack of regulation and questions around sustainability will keep the space experimental in 2022.
13. The local game development scene will grow in developing markets 
Of the 14 markets we cover, Japan, South Korea, and China are considered game development powerhouses due to the hit titles released by domestic developers. The success of Vietnamese studio Sky Mavis (publisher of Axie Infinity) and a 2x increase in local game development studios in India since 2019 shows there is growing talent in these emerging markets. We expect to see the release of a hit game ($100m+ revenue) released by a studio from Southeast Asia or India in 2022.
14. The conversation regarding app store take rates will extend into 2022
The Epic v Apple case made headlines in 2021 and it indirectly led to Apple and Google reducing take rates for developers that earn less than $1m per year. In South Korea, a new bill required Apple and Google to offer alternative in app payment options. In China, TapTap made headlines for offering a 0% take rate and numerous developers have invested in direct distribution to avoid app store fees. As pressure continues to build, we expect platform holders to make further concessions in 2022.
15. Increasing government support towards local game development across SEA
In 2021, governments became increasingly supportive of the video game sector. Vietnam's government took an active role in the creation of Vietnam Online Game Developers and Publishers Alliance (which will be formally established in 2022), Indonesia's government showed support towards local game developers through fundings and infrastructure support, and Malaysia's government continue to allocate specific national budget for gaming and esports. We anticipate more of this in 2022.
16. Korea and Japan to continue deregulation of the gaming and esports industry
Following Korea's abolishment of the 10-year-old Shutdown Law and looking at Japan's increasing interest in esports, we expect that both countries will continue to ease regulations or even move towards deregulation of certain laws or ordinances that hamper the growth of the gaming and esports industry. While an overhaul of the regulatory environment might not be feasible, small changes will be possible to occur in 2022.
Check our 2021 predictions accuracy here. All our predictions came true, except for #7 as a freeze on game approvals in China led to a lower number of import games being approved in 2021 vs 2020.
TAB NZ appoints Mike Tod as new CEO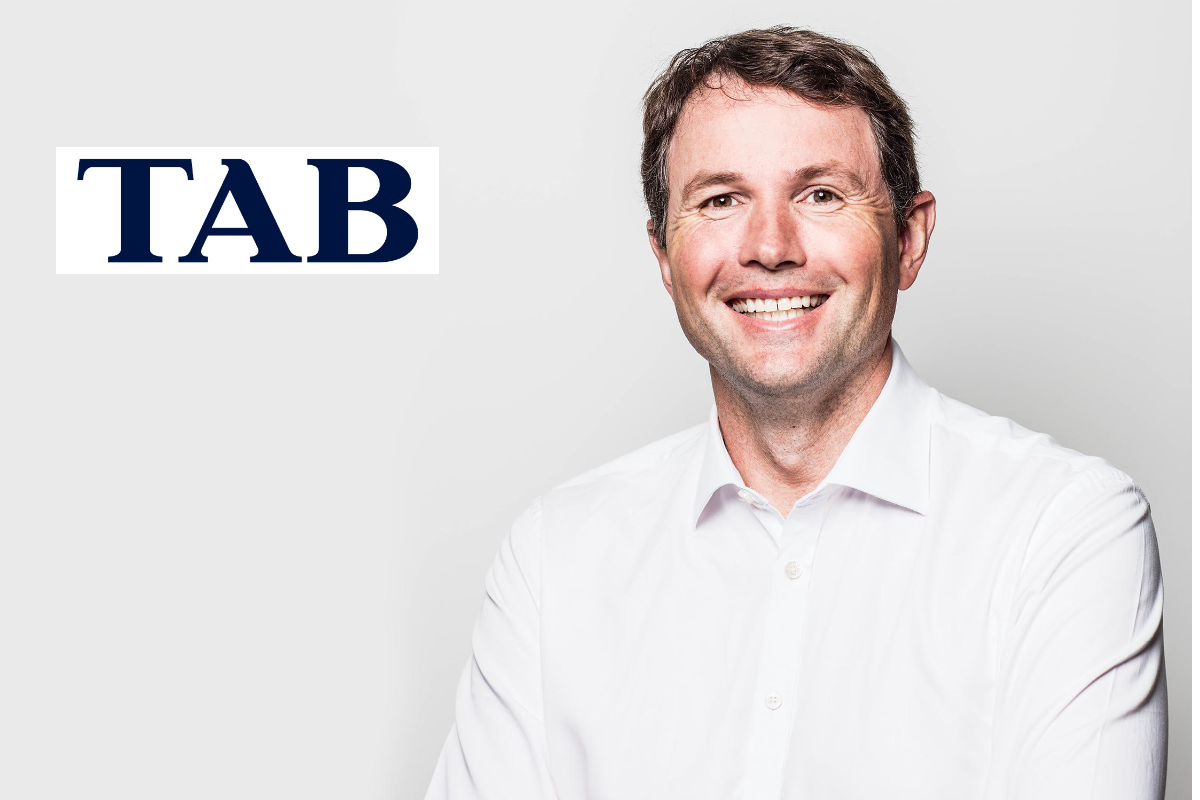 Reading Time:
2
minutes
TAB NZ has appointed corporate executive Mike Tod as Chief Executive Officer.
Board Chair Mark Stewart says Mike will take up the position on March 21.
"The Board and I are thrilled to welcome someone of Mike's international experience to lead TAB NZ. He is a deeply customer-centric leader with extensive experience in key areas of focus for our organisation, including product and service innovation, marketing, brand and consumer engagement. His appointment and those areas of focus will allow us to drive further revenue growth for our racing and sporting stakeholders" Mr Stewart says.
Mike has held senior roles with TVNZ, Fonterra, Air New Zealand and the Commonwealth Bank of Australia. He is a former member of MasterCard's Asia Pacific Advisory Board, is a Director of Queenstown Airport, and is an advisor to Live Ocean Racing.
He is a graduate of Harvard Business School's Advanced Management Programme and the university's Sustainability Leadership Programme, and is also a fellow of the Chartered Institute of Marketing.
"Mike's global experience with Air New Zealand – in particular as Chief Marketing and Customer Officer where he led the resurgence of the brand and delivery of proactive and service innovations internationally – places TAB NZ in a strong position to meet its financial potential and to deliver upon the expectations of its stakeholders," Mr Stewart says.
"His experience in highly regulated industries and with organisations with significant stakeholder complexity, will be invaluable to TAB NZ.
Mike says he is thrilled to be given the opportunity to lead TAB NZ into the next exciting chapter of its history.
"TAB NZ is an iconic organisation that is inextricably linked to New Zealand's way of life. Now that the racing industry reforms are well advanced, this allows TAB NZ, as a commercial wagering operator, to focus on its objectives of maximising profits for the long-term benefit of racing in New Zealand, to maximise returns to New Zealand sporting organisations, and to support our communities," Mike says.
Mike's commencement in the role on March 21 will complete the transition from the New Zealand Racing Board and the Racing Industry Transition Agency to TAB NZ.
Azerion and MediaMath launch AAA gaming marketplace with one eye on the Metaverse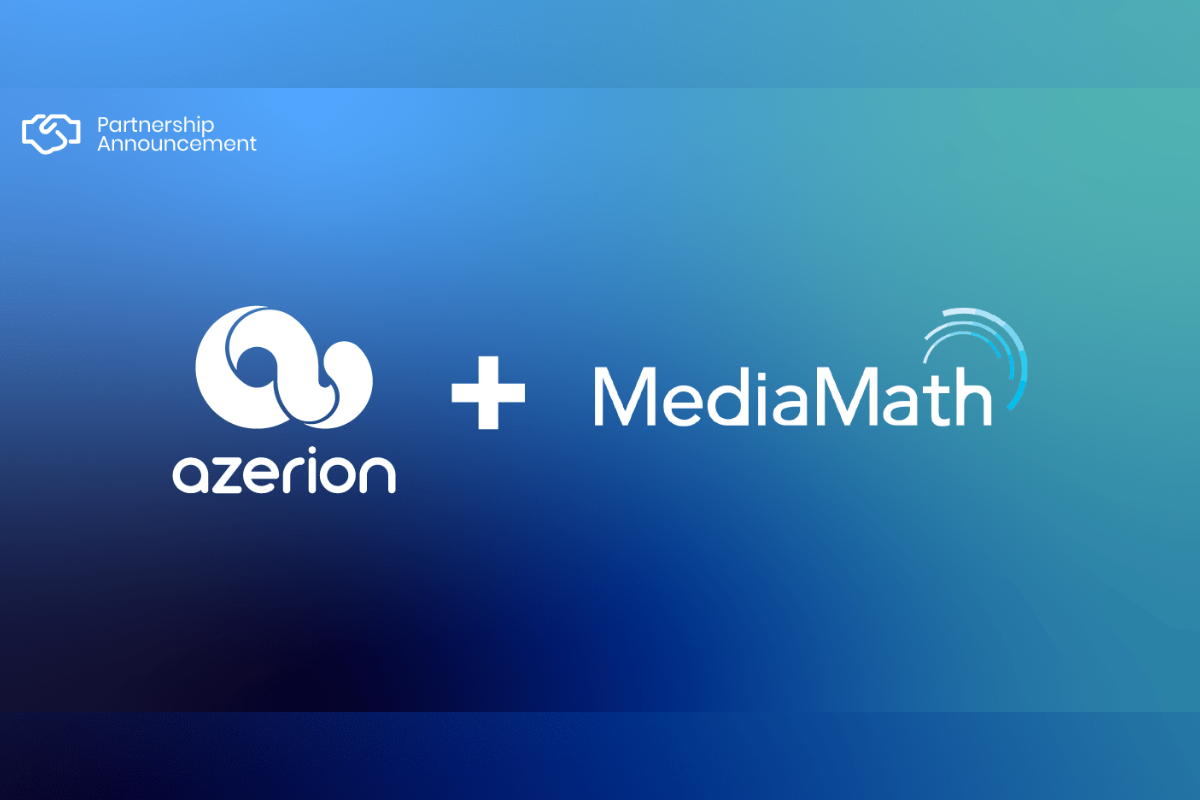 Reading Time:
2
minutes
Strategic partnership will enable marketers to reach Azerion's audiences across the open-web and deliver privileged access to AAA gaming partners 
Azerion, the digital entertainment and media platform, and MediaMath, the acclaimed independent DSP, have announced a brand-new partnership which aims to do for gaming what Walmart and Amazon have done for retail media. With this launch, brands and agencies will be able to reach Azerion's audience of over 425 million monthly users within both Azerion's ecosystem and MediaMath's transparent supply chain.
Gaming represents a huge percentage of mobile device usage, with the average person spending 4.2 hours per day playing mobile games. A brand-safe, lean-in environment, consumers are often more open to engaging with advertisers, leading to higher campaign performance. Under the partnership, MediaMath's clients will receive privileged access to Azerion's gaming inventory, ensuring they benefit from its high-performance.
The partnership will enable clients of Azerion and MediaMath to reach these users at scale across multiple touch points within MediaMath's transparent supply chain, creating exciting opportunities for advertisers of all verticals, with the potential to optimize to both upper-funnel brand metrics like awareness, and lower funnel performance like installs.
The partnership also gives MediaMath's clients a first glimpse of advertising in the gaming world. Azerion enables brands to programmatically deliver advertising on billboards around a virtual racetrack, town or stadium. As more brands look for innovative ways to connect with their consumers, this represents an exciting opportunity to expand beyond standard digital, without making huge financial investments into bespoke creative executions.
"Gaming is at the heart of Azerion's platform. Being able to connect brands while consumers are being entertained, not only enhances the gaming experience but enables brands to connect with a more engaged audience. Whether it is giving consumers' rewards in exchange for viewing an ad or ads that are part of the gaming experience, we believe that there is a significant opportunity for brands to connect with their audiences in a more powerful way" said Sebastiaan Moesman, CRO at Azerion.
"Our gaming partnership with Azerion is an example of how MediaMath is built for innovation and to support our clients in this moment and the next. The gaming marketplace will enable our clients to reach their audiences more effectively and deliver better results through new and existing channels, both on Azerion's gaming inventory but also achieve scale through MediaMath's wider transparent ecosystem" said Laurent Cordier, Chief Partnerships Officer at MediaMath. "It is a unique programmatic opportunity for brands, especially for Gaming, Gambling and Entertainment companies, to achieve their marketing goals".
The solution is due to be launched to brands in the coming weeks.