The European Gaming Quarterly Meetups are a total success for the industry, what to expect in 2022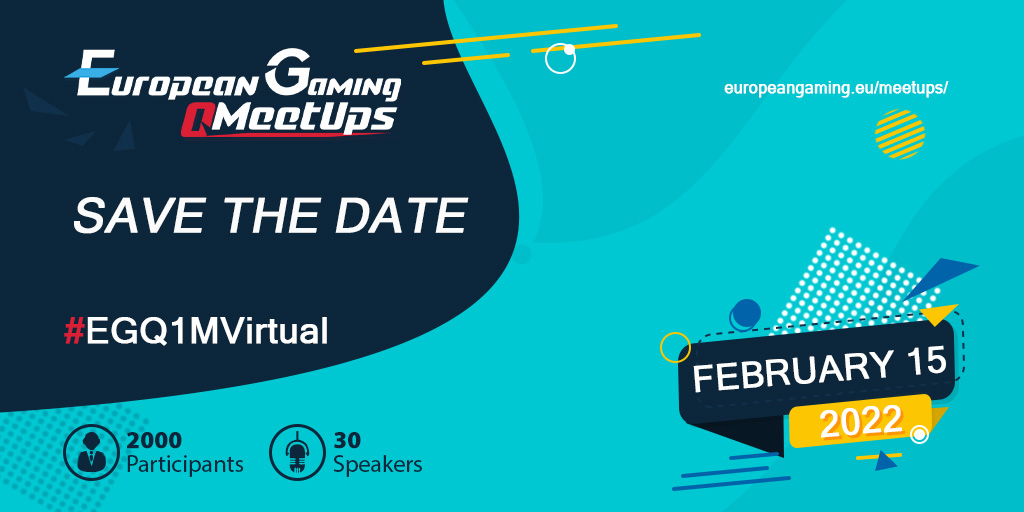 Reading Time:
2
minutes
The European Gaming Quarterly Meetups will continue their journey in 2022 by adding some in-person gatherings hosted in Berlin and Milan.
The European Gaming Quarterly Meetups have proved to be of huge success for the gaming and gambling industry in Europe and the series will receive an upgrade in 2022.
Launched in 2021, the quarterly meetups are designed to keep you up-to-date with what is fresh in the European gambling industry.
The meetups feature several panel discussions per region and topics that are joined by key industry experts, CEOs, C-Level Executives, Business Development Managers, and sometimes government officials/regulators.
All meetups offer the opportunity to network online in special break-out sessions, but also join a round table discussion which answers all burning questions of the industry at a certain point in time during the year.
In 2022, the team will add the in-person networking option for those interested in attending physical events. The calendar will once again feature 4 editions out of which two will be hybrid and two will only be available in the virtual format.
🖥️

Q1, Q4 – virtual format only
The first and last Quarterly Meetup (Q1 and Q4) of 2022 will only be available in the virtual format and additionally accessed in the hiptherverse.
The dates are the virtual meetups are the following:
European Gaming Q1 Meetup – 15 February
European Gaming Q4 Meetup – 10 November (part of HIPTHER FESTIVAL '22)
You can register here for free to receive updates about the speaker lineup and agenda.
🏙️

Q2 (Berlin), Q3 (Milan) – Hybrid meetups

The hybrid editions will give the opportunity for participants to enjoy an in-person networking event while also having access to the panel discussions about the burning topics.

The first hybrid quarterly meetup will be held in Berlin on 2 June and will focus on the main topics of Q2 with a special emphasis on the German market and the D-A-CH region.

The second hybrid meetup will be held in Milan on 6 September and will focus on the main topics of Q3 with a special emphasis on the Italian market and Mediterranean region (Spain, Portugal, Greece, and Cyprus).

The hybrid meetups are limited to 75 participants and are attended by C-level executives, government officials, and key industry experts.

For more details, please register your interest here and get notifications when in-person tickets are available.

"We are always very careful when hosting our events in order to ensure the best possible comfort, safety, and experience of our speaker and conference participants. We now have the opportunity to create something more sustainable when it comes to boutique-style conferences that have an even more powerful impact on the regions in which we are active. Besides our traditional conferences, the quarterly meetups have proved to be of great success for keeping up to date with what is happening in the industry at different periods of the year. This is what we will keep doing in 2022 and beyond while adding some innovative ways to help businesses grow and network with like-minded peers" stated Zoltán Tűndik, Co-Founder and Head of Business at Hipther Agency.

Hipther Agency is the parent brand of European Gaming, PICANTE, WireUp Zone, and Gaming Americas and the team is excited to invite interested parties to review their android news app on the Play Store.

To receive constant updates from Hipther Agency and conference agenda updates, subscribe https://hipther.com/reglist

For sponsorship/speaking inquiries, make sure to reach out to Andrada Marginean (B2B Sales Manager at Hipther Agency) at [email protected]

For media-related inquiries, please contact Alexandru Marginean (Marketing Specialist at Hipther Agency) at [email protected]

Bonanza Billion by BGaming showed record results in the first month after launch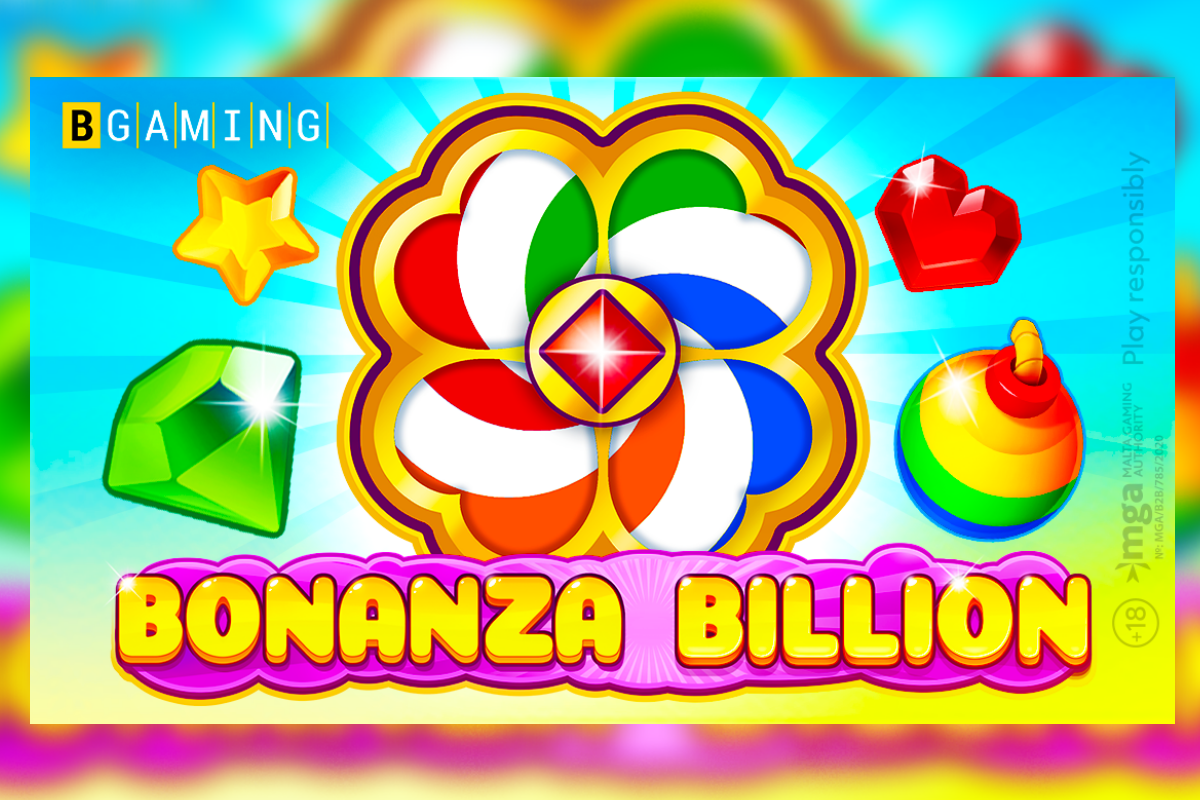 Reading Time:
< 1
minute
Bonanza Billion, the first slot with refilling reels by BGaming, showed the most successful start among the provider's titles. The first month after release, the game exceeded the results, namely the bets count of the BGaming top slot called Elvis Frog in Vegas by 21%. 
Launched on the 3d of December, the Bonanza Billion slot inspired players to win with a charming Christmas look. You can see how it was in a streaming session with Haddzy. 
Now it's time to present the basic version of the game. Bonanza Billion, full of colours and juicy fruits, turned into its classic look, which will delight casino amateurs during the year. The changes doesn't affect the features pack. Free spins, Multiplier, Buy Bonus, and Chance x2 will still be available!
"We're focused on providing new mechanics to our players, and we're extra are glad to see such great results of the first cascade slot in the lineup. The combination of refilling reels and the buy bonus feature make the game especially engaging. This is the best way to see an epic win on the screen! " commented Kate Puteiko, CS Marketing Manager at BGaming. 
BGaming will add one more slot with refilling reels and the buy bonus feature to its collection following the players' preferences. Irish-style Clover Bonanza will be released in spring.
BGaming is a fast-growing game provider converting gambling into gaming. Thanks to an expert team and a player-driven approach, the studio creates innovative and engaging products featured on reputable platforms and 700+ online casinos worldwide. BGaming is the world's first to support cryptocurrencies and offer Provably Fair games. Today the brand's portfolio includes 70+ products with HD graphics and a clear user interface for every device.
A GAME OF TWO SCARVES: JAMIE REDKNAPP INVESTIGATES THE TRAGEDY OF HALF-AND-HALF SCARVES IN FOOTBALL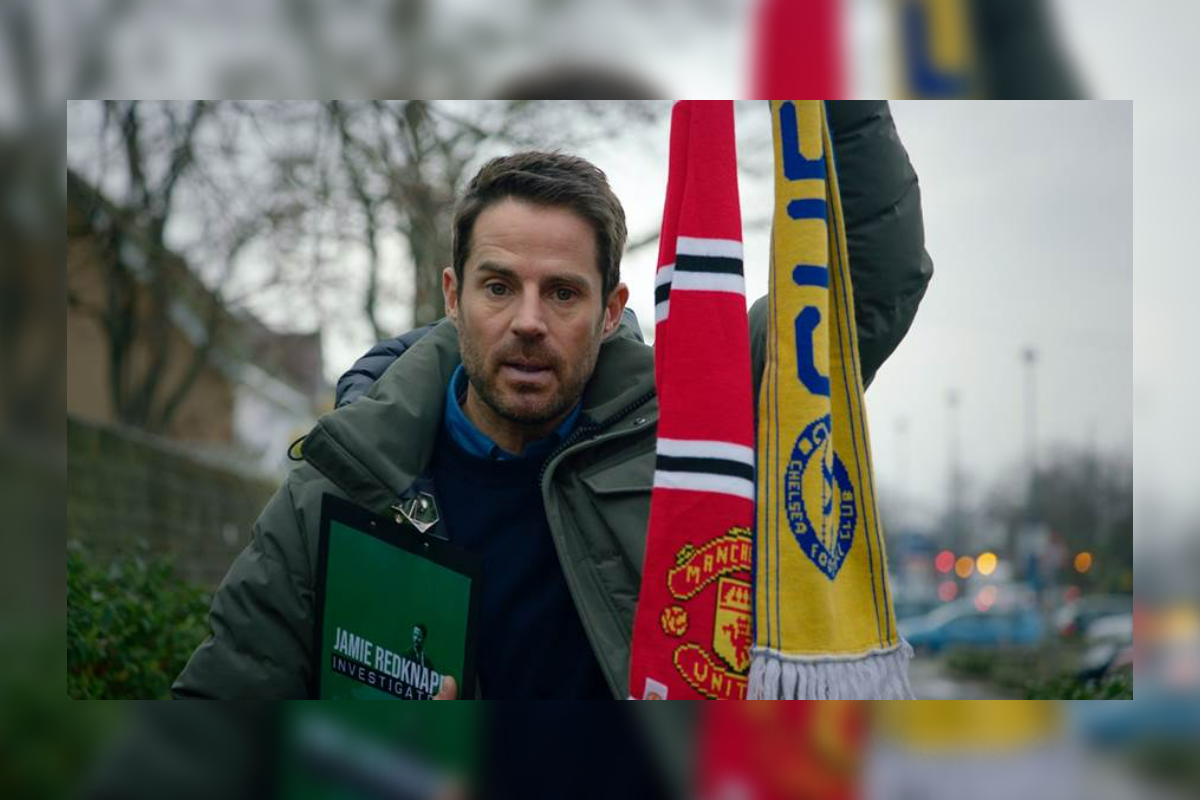 Reading Time:
2
minutes
New Paddy Power series sees Redknapp chance his arm as documentary maker to learn about the origins of one of the worst things to happen to football
Footballer-turned-pundit, Jamie Redknapp, is now stepping into the world of hard-hitting documentaries to tackle one of the biggest issues in the modern-day game…the half-and-half scarf.
Paddy Power's Jamie Redknapp Investigates is a new series that will see the former Liverpool and Spurs legend get to the bottom of the things that really annoy football fans about the modern game.
Episode one sees Redknapp get to the bottom of half-and-half scarves – the ghastly neckwear issue, described by fans he interviews as "Filth", "Foul" and "So sh*t".
In the first of a three part series – with episodes two and three released over the fortnight – Redknapp reveals the industry is now worth "over half a billion pounds" and tracks down the inventor of the half-and-half scarf.
The inventor, Brian, explains that the inspiration behind joining two separate scarves together was his own divorce, after his wife cut everything he owned in half.
Sewing his Arsenal and Holland neckwear together, Brian created the world's first half-and-half scarf – which rather unfortunately reads "Arse land".
But, at what cost? "Half-and-half scarves have a very short shelf life," says Redknapp's next interviewee – environmental activist, Lisa.
Discarded items can unfortunately find their way into nature, with Lisa reporting sightings of a baboon wearing a scarf featuring Tony Pulis at one end Sean Dyche at the other. Although Lisa does say that there aren't health implications for the animals, they "just look really stupid".
Redknapp then returns to see Brian once more as he's told there's a gift waiting for him. And, after showing off his diversified portfolio (including Manchester United and Liverpool half-and-half facemasks), the inventor gives the former England international his present.
Unfortunately, the Redknapp edition scarf features Harry at one end but the wrong Jamie at the other – Jamie Vardy.
Episode two of Paddy Power's Jamie Redknapp Investigates, released next Friday, will see Jamie taking on Twitter trolls.
Spokesman Paddy Power said: "Forget diving, dodgy VAR calls and people leaving early – half-and-half scarves are the biggest disgrace in football right now. So, we put our best man on the case to investigate and uncover the ugly truth about this scourge of modern football that we know annoys all proper football fans across the country.
"Because there are some things that just don't look right together, like pasta and ketchup or Tottenham and trophies."
The full video can be viewed on Paddy Power's YouTube and Twitter  pages.
Playtech Live launches bespoke offering with bet365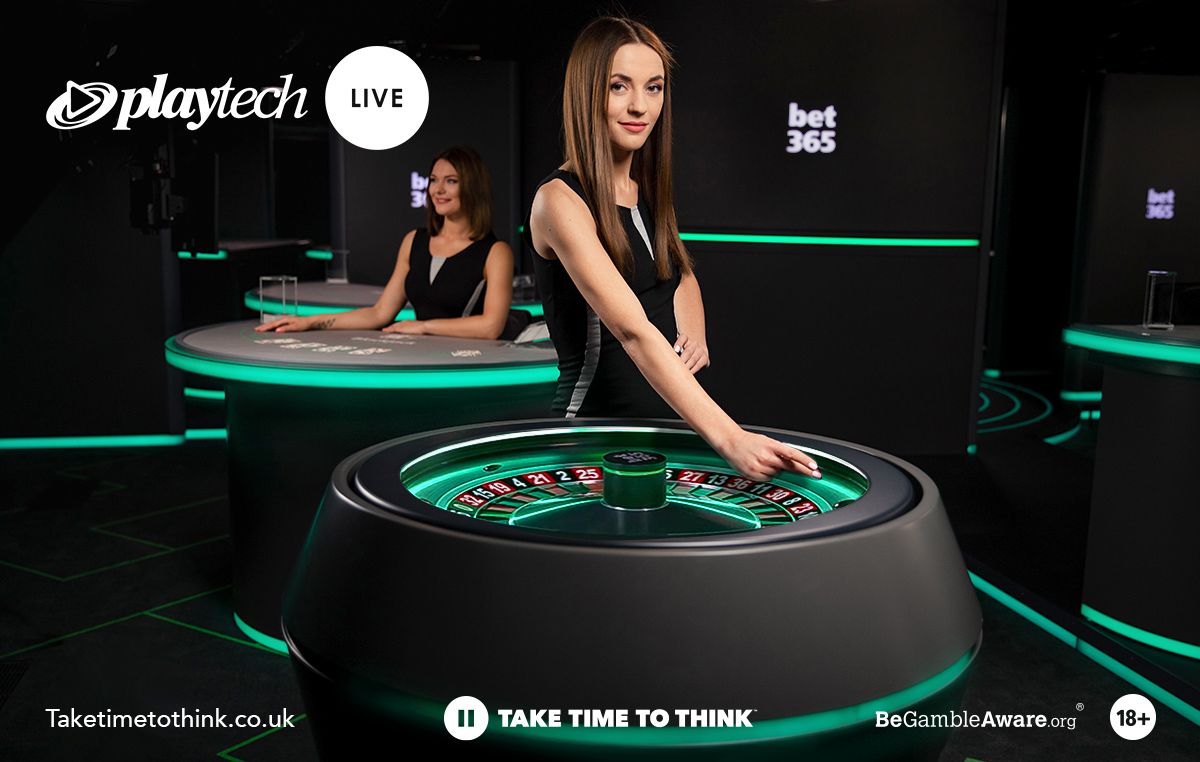 Reading Time:
< 1
minute
Playtech, the world's leading gambling technology company, announces the launch of the largest scale studio development in the supplier's history with long-term partner, bet365.
Built across two separate studios, the new development is the biggest Live Casino studio launch in Playtech's 22-year history.
The new studio offering, comprises of twelve 7-seat Blackjack tables, two classic single-zero Roulette, three Baccarat, and two All Bets Blackjack tables.
In addition to the aforementioned tables, it also hosts the new and exclusive multiplier roulette game, Super Spin Roulette. Super Spin Roulette is a bespoke game built as part of a collaborative partnership with bet365 and boasts unique gameplay – with each spin, a random Multiplier is revealed with the highest possible Multiplier of x540. The custom-made studio design puts Super Spin Roulette at the heart of the action, with all tables placed around the centrally located Super Spin Roulette game.
Kevin Kilminster, Head of Live Casino Innovation at Playtech, said: "We are extremely proud that bet365 has chosen to partner with Playtech to create new and engaging content for their customers. It is fantastic to see one of our most prestigious partners taking the opportunity to build bespoke content and utilising the vast knowledge and experience that the Playtech Live team has to offer. Super Spin Roulette is genuinely one of a kind and the gameplay experience is very exciting. Both new studios are designed to an incredible standard, and this is testament to Playtech's scale and innovation when it comes to supporting our partners. We look forward to continuing our strong and successful partnership with this world-class operator."