Orange holds first Pan-African football tournaments enabling youth to be actors of positive change, to tackle plastic waste, via their passion for football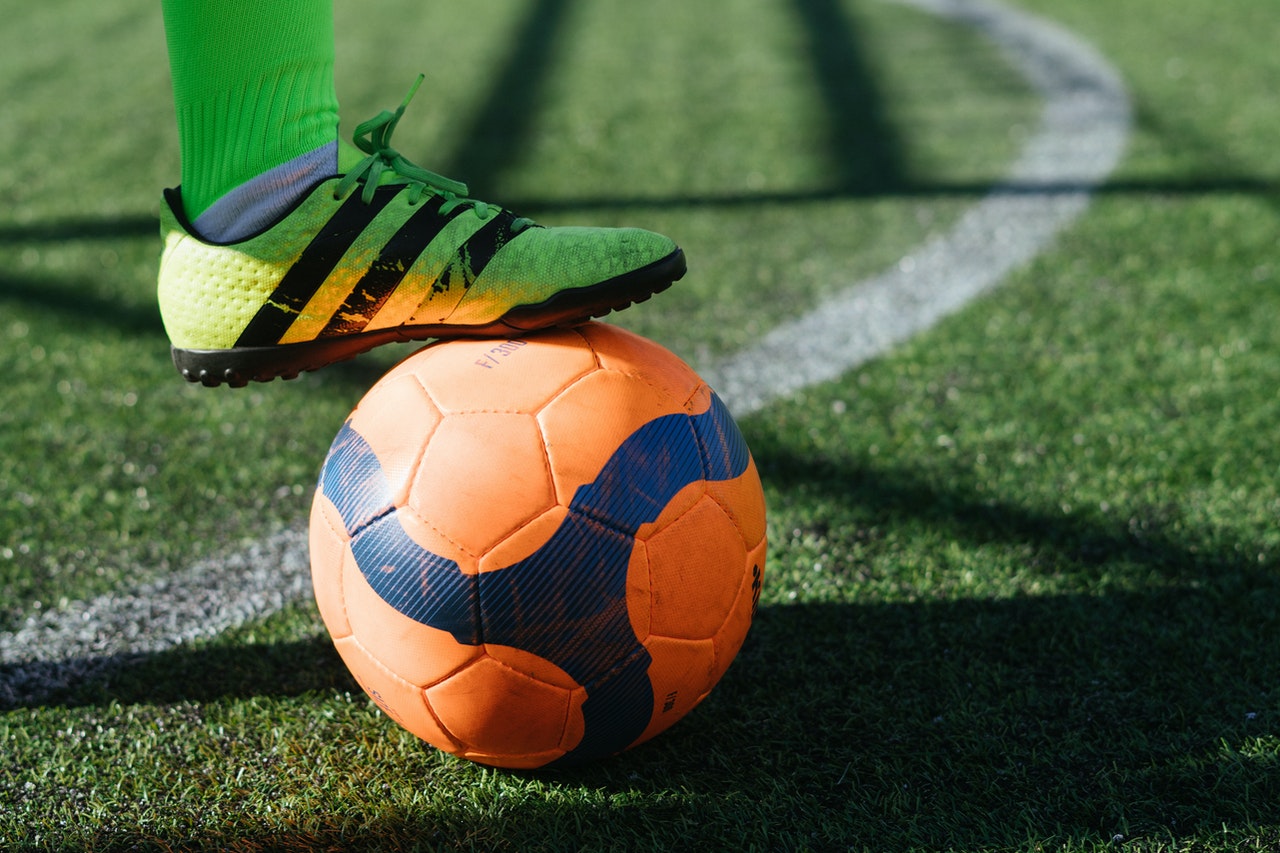 Reading Time:
3
minutes
Orange, a major partner of African football since 2008, is the official sponsor of the AFCON for the 7th time in a row
The Total Energies Africa Cup of Nations Cameroon 2021 is a major event on the continent and this year's edition is eagerly awaited following its postponement in 2021 due to the Covid crisis. In the lead up to the big event and as official sponsor, Orange (www.Orange.com) has held a series of 'Orange Sponsors Change' regional football tournaments across its footprint enabling 12-13-year-olds to play football and collect plastic waste in exchange for rewards and the chance to be celebrated during the AFCON final on February 6th. All the regional tournament winners will then be invited to the International final of 'Orange Sponsors Change' next spring for an unforgettable experience.
The competition, running from 9th January to 6th February 2022, will be held in six stadiums in five cities across the country. Out of the 24 teams that have qualified, 11 belong to a country where Orange is present: Cameroon, Ivory Coast, Burkina Faso, Egypt, Guinea, Guinea Bissau, Sierra Leone, Mali, Morocco, Senegal and Tunisia.
Passion with a purpose – the genesis of "Orange Sponsors Change"
The Total Energies Africa Cup of Nations Cameroon 2021 provides Orange with an opportunity to reiterate its environmental commitments. Plastic waste is now one of the world's biggest problems and Orange believes it can play a role in combating this issue.
"Orange Sponsors Change" is a unique program which was first launched 2018 in Liberia and Cameroon and then successfully extended in 2019 to Egypt and Tunisia. With fans' passion for football and a participative approach at its core, 'Orange Sponsors Change' gives all football fans and young players the opportunity to enjoy their passion for football whilst having a positive impact on their communities and the planet. Fans are encouraged to collect and recycle their plastic waste via recycling bins during the tournaments, and in return for their recycling efforts, Orange works with local companies to recycle the plastic collected and return them to fans and their communities in the form of soccer jerseys, balls and even soccer fields constructed exclusively from recyclable materials.
"Orange Sponsors Change," a pan-African program premiere
This year, Orange wanted to take advantage of its partnership with the largest African sporting event to extend and promote Orange Sponsors Change in 12 countries on the continent (Morocco, Sierra Leone, Mali, Liberia, Cameroon, Senegal, Cote d'Ivoire, Guinea Conakry, Guinea Bissau, Burkina Faso, CAR, DRC) and give it a new pan-African dimension.
This first Pan-African edition encouraged 12-13 year-olds to participate in local qualifying tournaments while collecting plastic waste, and the first local tournaments mobilized thousands of young people and their families and achieved tonnes of plastic waste collection, for example:
In Cameroon, football players who participated in Orange Sponsors Change joined forces with the Orange "Clean Your City" initiative to collect waste in seven cities across the country. In total, 1,300 volunteers roamed the streets to collect 14 tonnes of plastic which will be transformed into football equipment and redistributed to football academies in Cameroon.
In Côte d'Ivoire, 500 players from 50 different clubs across the country took part in the competition, collecting over 19 tonnes of plastic that will be transformed into construction equipment.
During the AFCON
The stadiums will be filled with Orange tap-taps enabling fans to support their team and share their passion. This year all the tap-taps will no longer be made of plastic but recycled biodegradable potato starch, reflecting Orange's commitment to the reduction of plastic waste. In addition, Orange will be providing young players across it's footprint with 20,000 balls made from recycled rubber, so they can continue to enjoy their passion for football long after the big event.
Béatrice Mandine, Executive Director of Communication, Brand and Engagement said: "At Orange, we support major sporting events in the countries where we operate by placing the focus of our strategy on the fans: we offer them the means to enjoy their passion. "Orange sponsors change" adds another brick to this promise: combining passion for football and commitment to the environment. It is a great action that will leave a positive legacy".
Alioune Ndiaye, CEO of Orange Africa and the Middle East, explains: "Africans are very passionate about football. Orange Sponsors Change helps raise awareness among young people about environmental issues through football; this is a great proof of the Orange Group's commitment to society and the planet."
Source: Orange
Delasport Signs a Sportsbook Deal for 3 Esports Entertainment Group Brands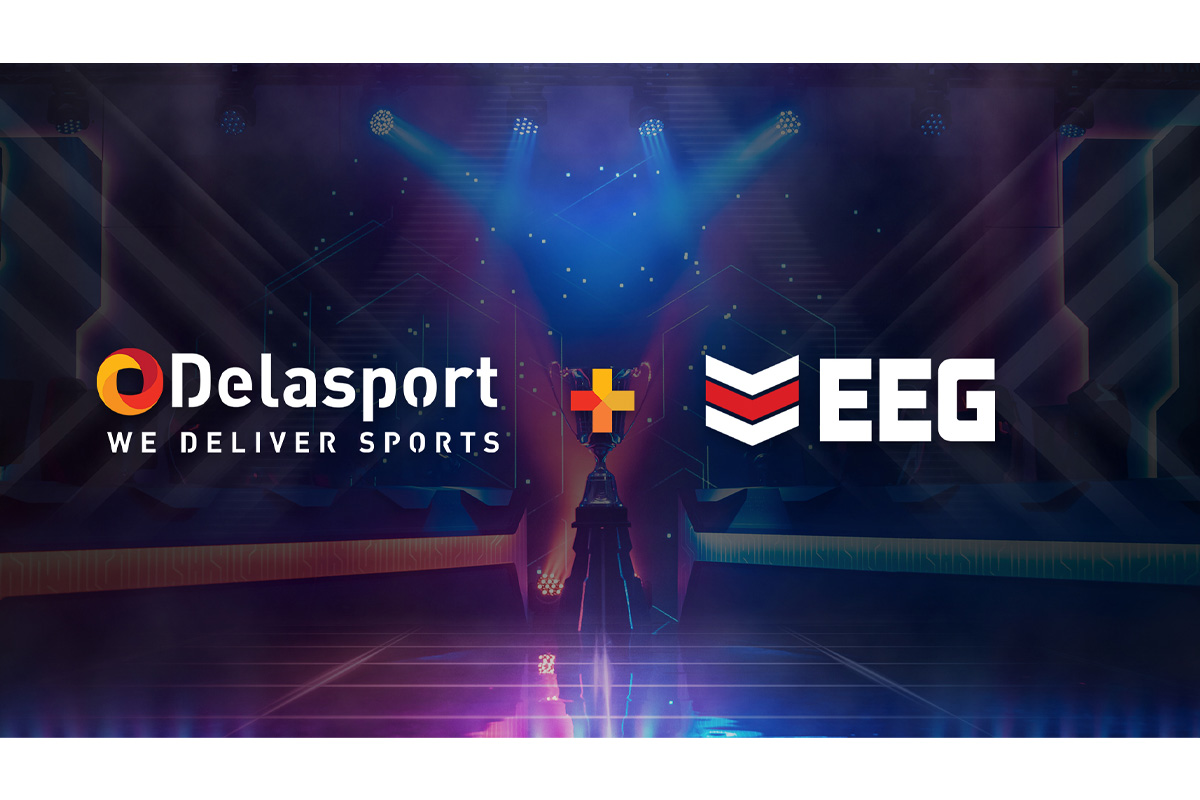 Reading Time:
< 1
minutes
Renowned iGaming software supplier Delasport is about to power up 3 of Esports Entertainment Group's (EEG) brands with its Plug & Play Sportsbook iFrame. The brands, part of EEG's portfolio, are JustWow, CasinoJefe, and Vie.
Delasport will support this leading "esports-focused" operator in MGA-regulated territories. The agreement allows all three brands to expand beyond their casino audience with ease. Adding a sportsbook to a casino website opens up a brand-new revenue stream and helps retain players who are interested in both verticals.
"Partnering with an industry giant like EEG is yet another milestone in Delasport's growing track record of successes. We are proud to be able to provide our modern sportsbook solution, boosted with player personalization and engagement tools, to a company with such vast experience," says Delasport's CEO, Oren Cohen Shwartz, regarding the company's latest deal.
The excitement is shared by both parties as EEG's CEO Alex Igelman also comments on the news:
"Partnering with Delasport represents an exciting opportunity for EEG to broaden its offerings to a whole new set of players in key markets where sports betting is exceptionally popular. We are eagerly looking forward to seeing the positive impact and growth this integration brings to our brand. Delasport has been a great partner every step of the way. We feel safe in entrusting the new sportsbook branches to them and their Plug & Play iFrame solution."
ComeOn Group renews sponsorship deal with Sliema Aquatic Sports Club and Sliema Wanderers FC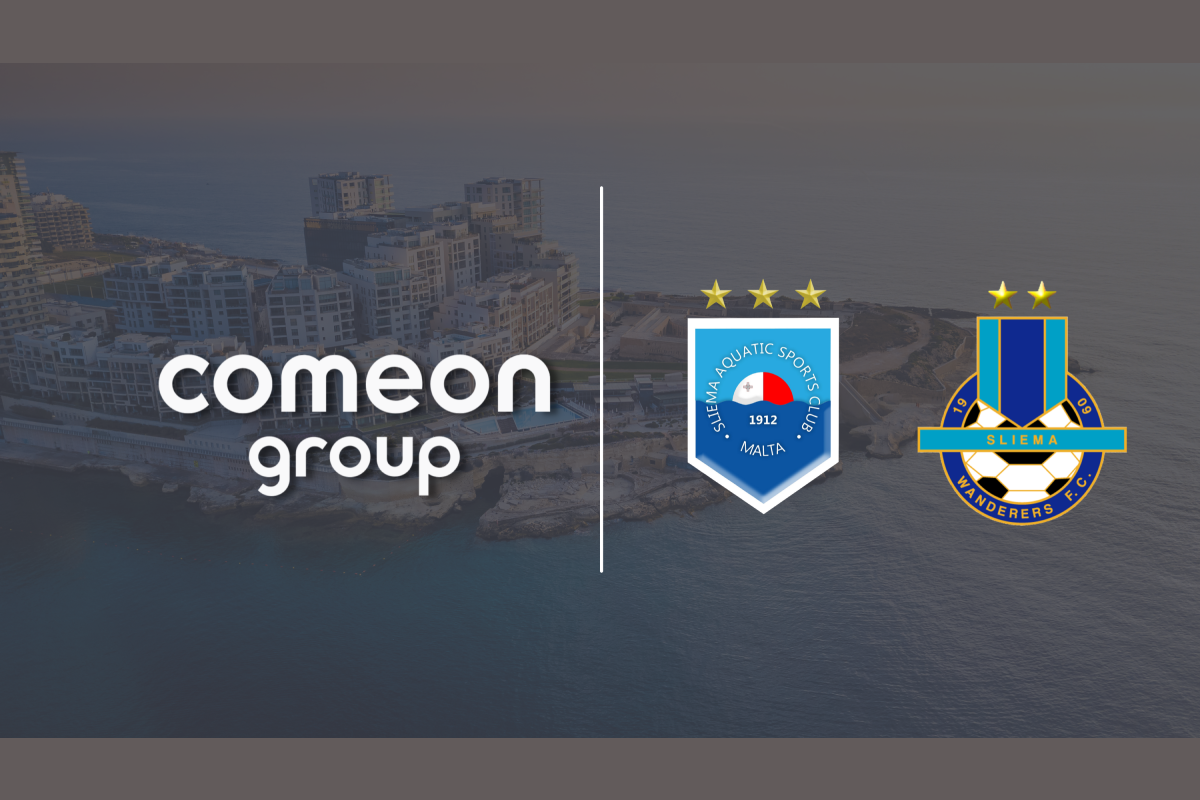 Reading Time:
2
minutes
Award winning iGaming operator ComeOn Group announced renewing their sponsor partnership with Malta based sports clubs Sliema Aquatic Sports Club (ASC) and Sliema Wanderers FC. The sponsorship is a way for the Group to continue supporting the localities close to their headquarters in Malta. ComeOn Group and the two clubs are now embarking on another year of success and exciting projects in order to further anchor the partnership for the benefit of their local community.
Last year the sponsorship was kicked off by a launch video, which was a way for ComeOn and the two clubs to show the mutual cultural fit and foster a sense of community through sports.
Daniela Vella, Chief Operating Officer at ComeOn Group, said: "Sliema is very close to us being the first location of our offices, and even though we have moved some metres up the waterfront, we have found synergies with both teams and their path to success. Both teams tie in well with our values, especially the Run Together The Group is also focused on giving back to the communities with its CSR strategy being a key, strategic pillar and sports plays a vital role in nurturing teamwork, and leadership skills."
ComeOn Group, highly ranked by EGR Power 50, is a tier one operator on the island with their headquarters based in the modern office facilities of Spinola Park. ComeOn Group has more than 560 employees spanning over 53 nationalities globally, with Maltese being the biggest nationality represented in the headquarters. ComeOn Group has been present for over 13 years on the island, employing over 250 people with 50% of its workforce being female, further anchoring their presence and commitment to Malta.
ComeOn Group works hard to preserve their award winning culture and the company continuously develops their people strategies to retain what is most important to them: their people. An important way to do so for ComeOn is through their extensive Employee Assistance Program (EAP) that serves to offer help to employees when they are experiencing a tough time. The program is a part of ComeOn's overarching CSR strategy where the focal point is mental health and wellbeing. Another important part of ComeOn's EAP is the wellbeing allowance employees get each year to spend on activities aimed to boost overall physical and mental health.
For ComeOn and the two teams, sports and active lifestyle is something that goes hand in hand with boosting mental health and wellbeing, hence the importance of the continuing partnership.
Frank Testa, Club President of Sliema ASC, added: "It is with immense pleasure and gratitude that we renew our collaboration with ComeOn Group. Without the involvement of such organisations it would not be possible for clubs like ours to continue to work towards achieving our targets. As we move into a new era with our excellent prospects, we are delighted to continue the journey with ComeOn."
Rupert Perry, Club President of Sliema Wanderers FC said: "We are immensely grateful for the unwavering support of our valued sponsor. ComeOn's commitment to our mission has been instrumental in our success. As we look ahead to the future, we are excited to continue this journey together, creating lasting impact and achieving new heights of excellence."
One Month Left to Nominate for the Casino Guru Awards 2024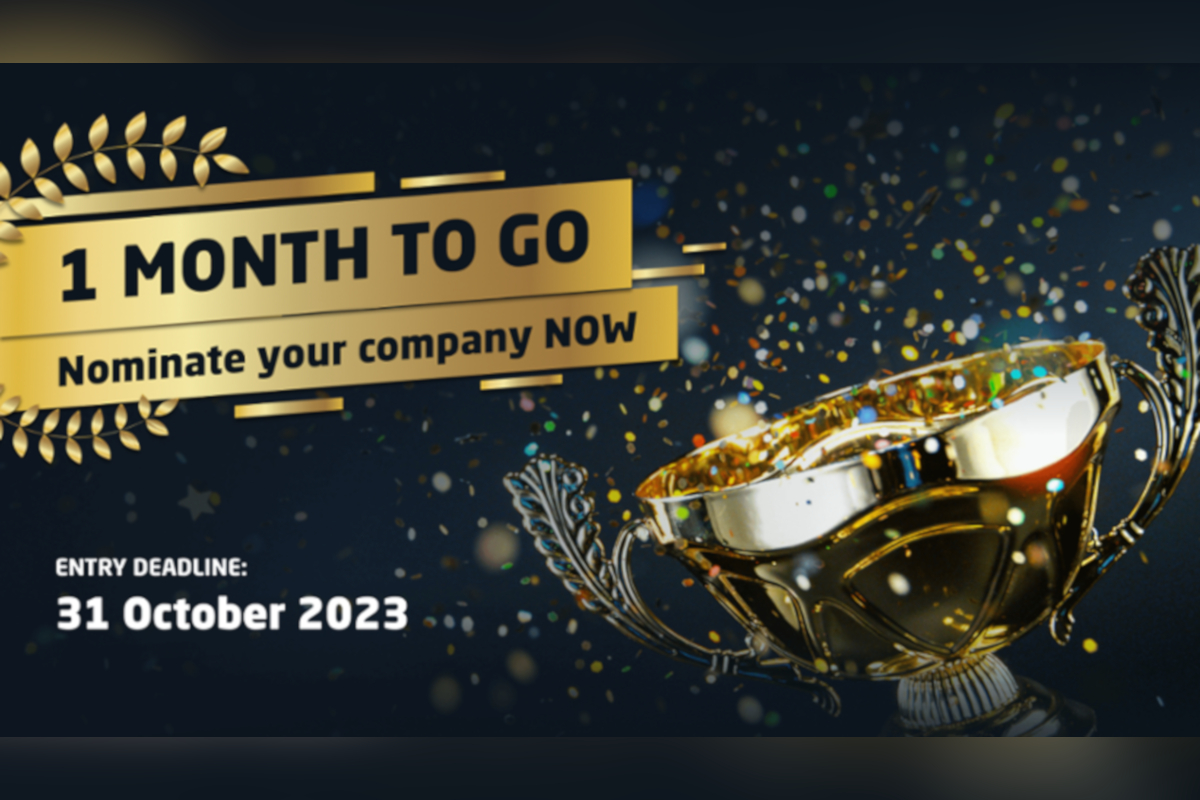 Reading Time:
2
minutes
As the Casino Guru Awards 2024 nomination window rapidly approaches its final month, time is of the essence for gambling industry stakeholders and enthusiasts to take center stage at this prestigious event.
With a legacy of recognizing excellence within the gambling industry, the 2024 edition promises to be nothing short of extraordinary. The countdown has begun and you have just one month left to ensure that you or your nominees receive the recognition they truly deserve.
Here's how you can contribute to this celebration of excellence:
Key Dates:
Nominations Deadline: October 31, 2023
Judges Gathering: In November, the Casino Guru Awards judges panel will convene in person to evaluate the shortlisted companies and select the winners across all categories.
Award Ceremony: February 2024
"We are thrilled to once again acknowledge the outstanding achievements and contributions of the online gambling industry through the Casino Guru Awards," the project leader for the Casino Guru Awards, Daniela Sliva Kianicova, said. "These awards not only celebrate excellence but also foster a culture of innovation and responsibility in the iGaming landscape. We have already received a number of brilliant nominations and we truly cannot wait to shine a spotlight on these outstanding companies."
A Multitude of Categories
This year, the Casino Guru Awards present an extensive array of categories, ensuring that every aspect of the online casino world receives the recognition it deserves. Categories include The Fairest Bonus Policy, The Fairest General T&Cs, The Most Impactful Social Responsibility Initiative, The Best Implementation of RG Tools, The Most Effective Handling of Complaints and more. Each category is meticulously designed to encompass the wide range of talents and innovations found in the industry.
A Transparent Process
One of the Casino Guru Awards' key strengths lies in its transparent nomination and selection process. Nominations are open to the public, allowing players, industry experts and enthusiasts to put forth their favorites. A rigorous evaluation process follows, led by a panel of independent esteemed judges, ensuring that only the most deserving nominees advance to the final round. This unwavering commitment to transparency upholds the awards' credibility and integrity.