Orange holds first Pan-African football tournaments enabling youth to be actors of positive change, to tackle plastic waste, via their passion for football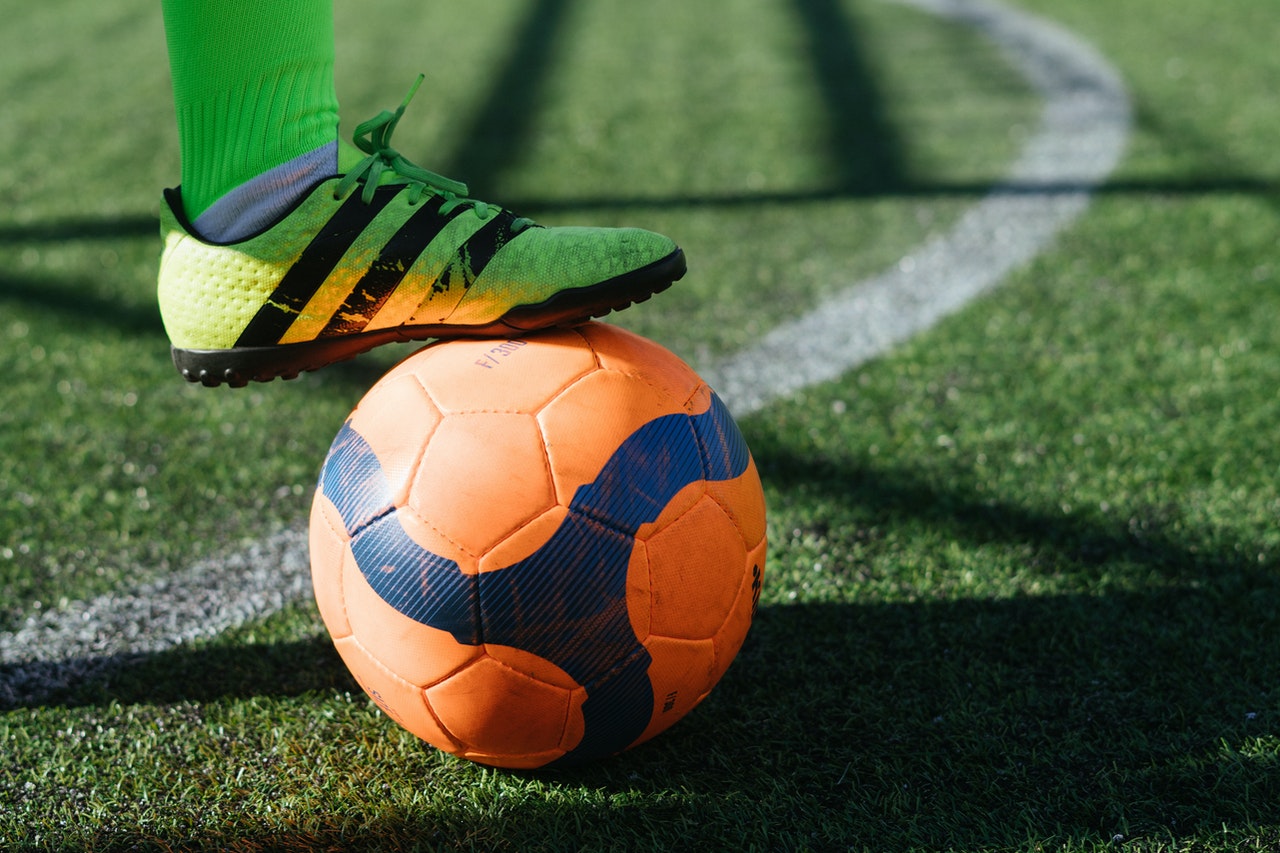 Reading Time:
3
minutes
Orange, a major partner of African football since 2008, is the official sponsor of the AFCON for the 7th time in a row
The Total Energies Africa Cup of Nations Cameroon 2021 is a major event on the continent and this year's edition is eagerly awaited following its postponement in 2021 due to the Covid crisis. In the lead up to the big event and as official sponsor, Orange (www.Orange.com) has held a series of 'Orange Sponsors Change' regional football tournaments across its footprint enabling 12-13-year-olds to play football and collect plastic waste in exchange for rewards and the chance to be celebrated during the AFCON final on February 6th. All the regional tournament winners will then be invited to the International final of 'Orange Sponsors Change' next spring for an unforgettable experience.
The competition, running from 9th January to 6th February 2022, will be held in six stadiums in five cities across the country. Out of the 24 teams that have qualified, 11 belong to a country where Orange is present: Cameroon, Ivory Coast, Burkina Faso, Egypt, Guinea, Guinea Bissau, Sierra Leone, Mali, Morocco, Senegal and Tunisia.
Passion with a purpose – the genesis of "Orange Sponsors Change"
The Total Energies Africa Cup of Nations Cameroon 2021 provides Orange with an opportunity to reiterate its environmental commitments. Plastic waste is now one of the world's biggest problems and Orange believes it can play a role in combating this issue.
"Orange Sponsors Change" is a unique program which was first launched 2018 in Liberia and Cameroon and then successfully extended in 2019 to Egypt and Tunisia. With fans' passion for football and a participative approach at its core, 'Orange Sponsors Change' gives all football fans and young players the opportunity to enjoy their passion for football whilst having a positive impact on their communities and the planet. Fans are encouraged to collect and recycle their plastic waste via recycling bins during the tournaments, and in return for their recycling efforts, Orange works with local companies to recycle the plastic collected and return them to fans and their communities in the form of soccer jerseys, balls and even soccer fields constructed exclusively from recyclable materials.
"Orange Sponsors Change," a pan-African program premiere
This year, Orange wanted to take advantage of its partnership with the largest African sporting event to extend and promote Orange Sponsors Change in 12 countries on the continent (Morocco, Sierra Leone, Mali, Liberia, Cameroon, Senegal, Cote d'Ivoire, Guinea Conakry, Guinea Bissau, Burkina Faso, CAR, DRC) and give it a new pan-African dimension.
This first Pan-African edition encouraged 12-13 year-olds to participate in local qualifying tournaments while collecting plastic waste, and the first local tournaments mobilized thousands of young people and their families and achieved tonnes of plastic waste collection, for example:
In Cameroon, football players who participated in Orange Sponsors Change joined forces with the Orange "Clean Your City" initiative to collect waste in seven cities across the country. In total, 1,300 volunteers roamed the streets to collect 14 tonnes of plastic which will be transformed into football equipment and redistributed to football academies in Cameroon.
In Côte d'Ivoire, 500 players from 50 different clubs across the country took part in the competition, collecting over 19 tonnes of plastic that will be transformed into construction equipment.
During the AFCON
The stadiums will be filled with Orange tap-taps enabling fans to support their team and share their passion. This year all the tap-taps will no longer be made of plastic but recycled biodegradable potato starch, reflecting Orange's commitment to the reduction of plastic waste. In addition, Orange will be providing young players across it's footprint with 20,000 balls made from recycled rubber, so they can continue to enjoy their passion for football long after the big event.
Béatrice Mandine, Executive Director of Communication, Brand and Engagement said: "At Orange, we support major sporting events in the countries where we operate by placing the focus of our strategy on the fans: we offer them the means to enjoy their passion. "Orange sponsors change" adds another brick to this promise: combining passion for football and commitment to the environment. It is a great action that will leave a positive legacy".
Alioune Ndiaye, CEO of Orange Africa and the Middle East, explains: "Africans are very passionate about football. Orange Sponsors Change helps raise awareness among young people about environmental issues through football; this is a great proof of the Orange Group's commitment to society and the planet."
Source: Orange

IMG ARENA invests in computer vision specialist Signality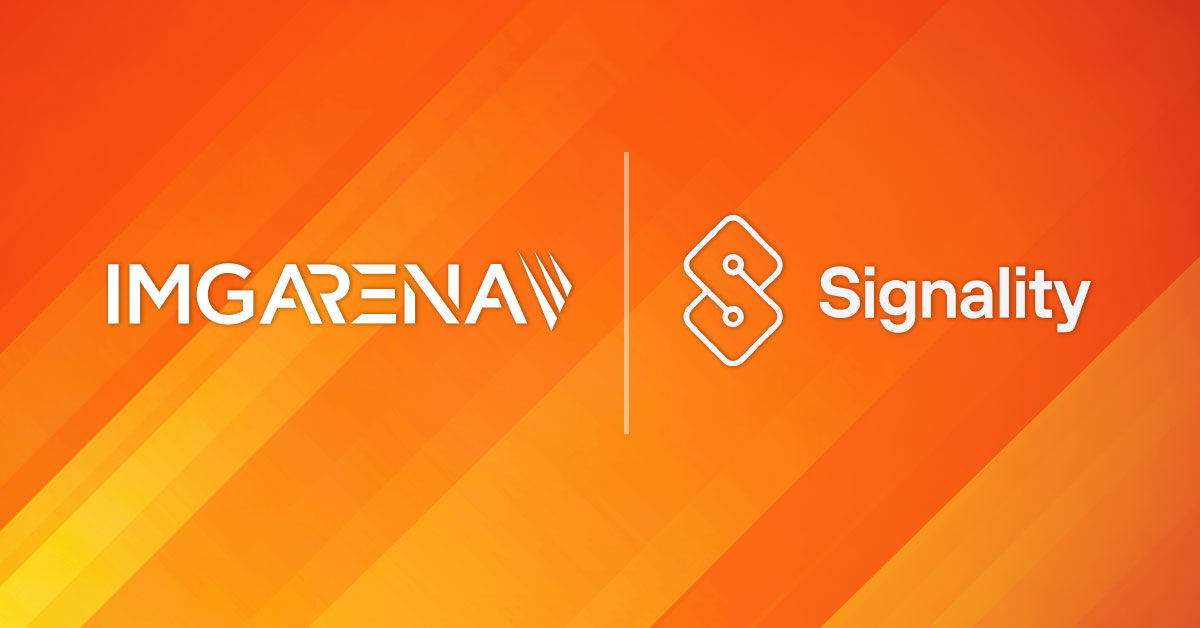 Reading Time:
2
minutes
Enables IMG ARENA to capture richer, faster and more accurate data on behalf of sports leagues and federations, enhancing fan experience and engagement
IMG ARENA, a leading sports data and technology business, announced today a strategic investment in Swedish computer vision specialist Signality. Providing IMG ARENA with a controlling interest, the investment will enhance IMG ARENA's data collection capabilities with leading computer vision and camera technologies.
Combined with IMG ARENA's leading products, extensive network, and operational scale, Signality's deep tech, cloud-based platform, which uses artificial intelligence to extract highly accurate sports event tracking data in real-time, provides sports leagues and federations, and ultimately fans, an enriched experience, driving greater fan engagement content solutions.
Established in 2016, the Sweden-based company will become part of London-headquartered IMG ARENA with continued oversight from co-founders Mikael Rousson and Michael Hoglund.
Brad van Wely, Chief Product Officer, IMG ARENA, said: "This is a very exciting and important investment for IMG ARENA. It will enable us to build a next-generation data collection system, which will generate new and exciting insights across a multitude of sports. This compelling data will underpin both our current and future suite of products for rightsholders and fans alike, combining real-time data, and analytics with innovative front-end solutions to enhance the fan experience."
Mikael Rousson, co-founder and CEO, Signality, said: "Signality was born from a vision of enhancing sport at a fundamental level using computer vision technology. Joining the IMG ARENA business is a natural union born out of synergies in product, customer base and, most importantly, culture and vision. It will accelerate our joint desire of having a global impact on the future of sports and sports fans."
IMG ARENA is a sports content and technology hub serving the sports, sports betting and sports media eco-systems. IMG ARENA delivers live streaming and data feeds for more than 45,000 sports events annually, as well as for on-demand virtual sports products and front-end solutions including the UFC Event Centre. IMG ARENA's clients include the ATP, UFC, DP World Tour PGA Tour, MLS and the FA.
NetBet Italy partners with top provider WMG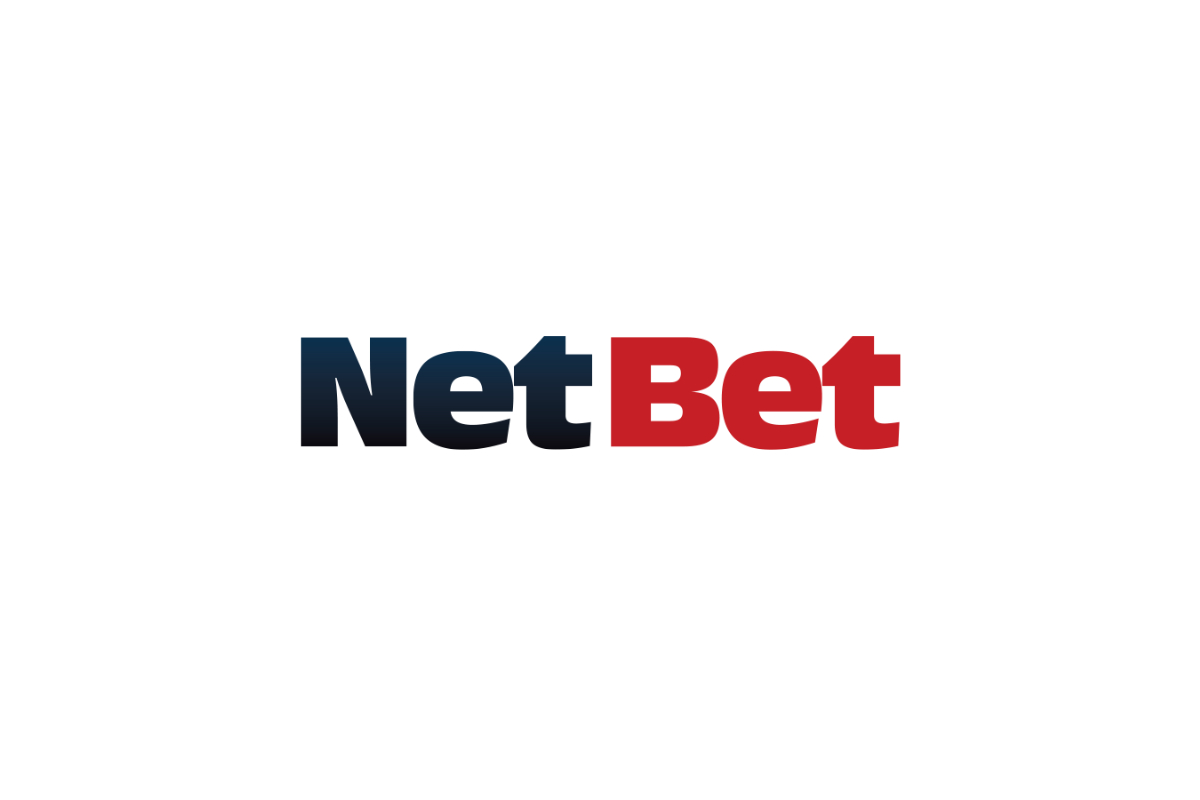 Reading Time:
< 1
minute
By welcoming WMG to its game provider family, NetBet Italy continues to secure its reputation as one of Italy's favourite online casinos.
NetBet Italy are always looking for new ways to evolve their product offering to meet the demands of discerning customers. They have established themselves as one of the most adaptable online casino platforms, constantly welcoming new providers and their portfolios to the fold.
This new partnership between NetBet Italy and WMG, an iGaming company already popular among Italian players, helps both brands to further connect with their audience and offer an increasingly diverse game selection. Notable games from the WMG collection include Fowl Play Gold, Haunted House and Four Fowl Play, all of which and more are now playable on NetBet Italy, as well as many more.
NetBet Italy's PR manager, Claudia Georgevici, said: "Our goal here at NetBet Italy is to create an online entertainment platform that appeals to players at all levels. We are constantly evolving our providers list to include both established gaming companies and fresh new talent that caters to specific markets."
"Our recent partnership with WMG is a strong move for both our brand and theirs, helping us make our mark among NetBet Italy's players and extending WMG's reach to a wider audience. We look forward to working more with this talented provider in the future."
nanocosmos Joins The CDN Alliance as Founding Member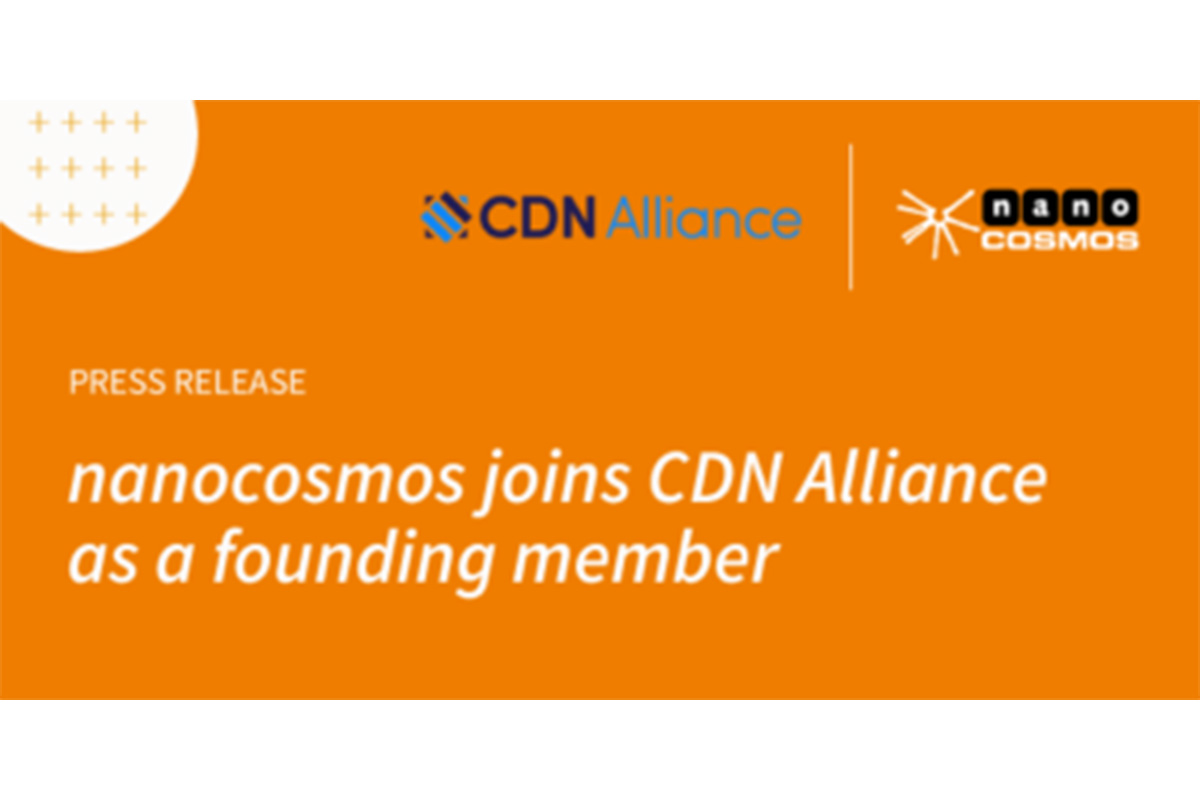 Reading Time:
2
minutes
Provider of B2B ultra-low live streaming platform and API nanocosmos joined the CDN Alliance as a founding member. With more than 20 years of experience in the audio/video industry and multiple innovations that nanocosmos has contributed to interactive live streaming, this marks an important milestone. The firm joined the initiative to support and bring forward the global CDN Industry and CDN Community.
The CDN Alliance is an independent nonprofit organization with the goal to connect, support, and represent the global CDN Industry, and CDN Community. The organization announced to dedicate its work to defining best practices and raising awareness about the CDN Industry. It aims to initiate and facilitate activities to work on global industry challenges e.g. availability, scalability, reliability, privacy, security, sustainability, interoperability, education, certification, regulations.
As a pioneer in the B2B interactive live streaming industry, nanocosmos will contribute the expertise of delivering ultra-low latency live streaming based on a combination of a self-managed CDN, browser-based player and advanced analytics. Oliver Lietz, CEO nanocosmos, shares his excitement about the news: "This is a great opportunity to have an overall touchpoint for the industry and, with concerted efforts, to create more awareness in the interest of the CDN Industry and CDN Community. We are thrilled to be part of the founding members and look forward to supporting this initiative with our partners".
At the NAB Show 2022, nanocosmos announced the new release of nanoStream Cloud, which is the combination of a Global Network (CDN), Player and extended analytics. It not only reduces latency further to remain sub-second, but also takes it a step further and makes interactive live streaming about more than just latency. Their comprehensive approach integrates other elements that proved to be especially relevant during the time of increased virtual interaction like quality of service and thus the quality of experience for end users, data driven streaming and streaming protection.