There's No Limit to Love – Roberto Carlos and Lucky.io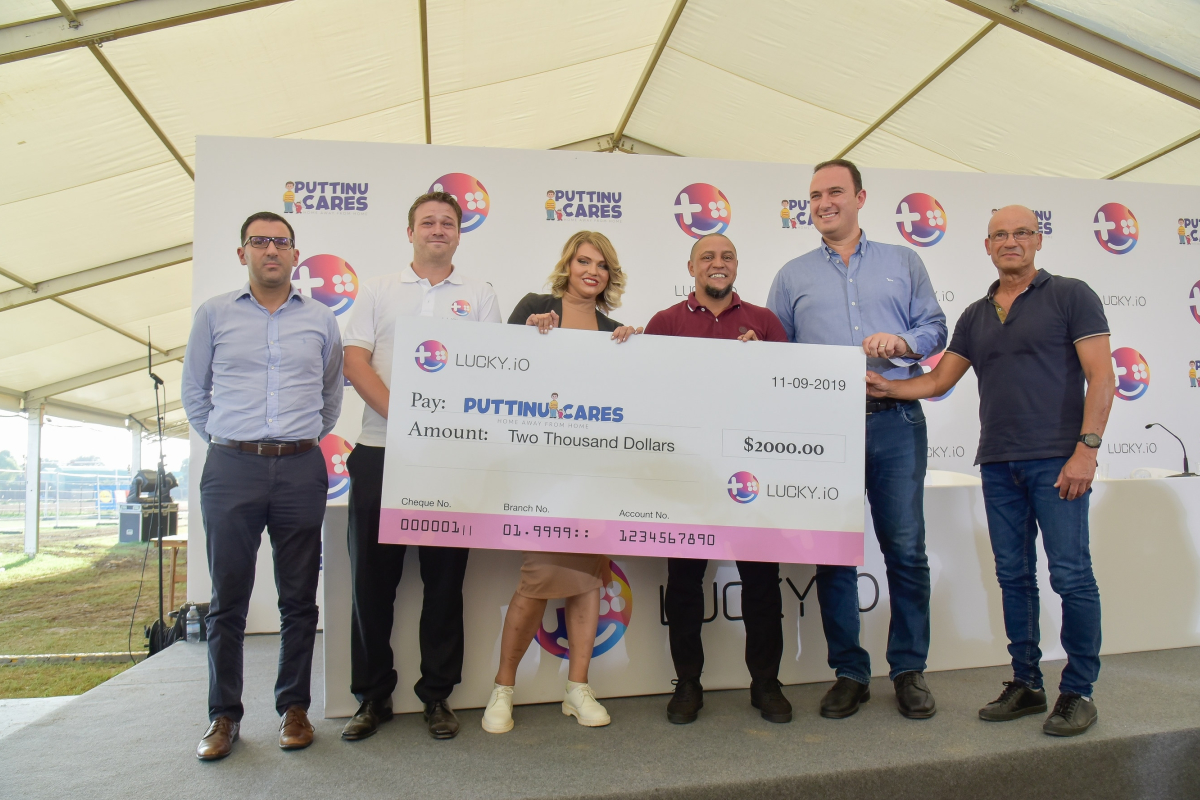 Reading Time:
2
minutes
"Love has no limit […] and when you do what you love, magic is very real." * Legendary footballer Roberto Carlos spoke to children who had or had been through cancer about the importance of doing what you love and how this leads to where you want to be.
Carlos spoke at a press conference organised by online casino LUCKY.io in collaboration with the charitable paediatric cancer organisation Puttinu Cares at the Puttinu Cares Football Grounds in Malta on 11 September.  The famous footballer, an ambassador for the casino, was in Malta to sign several merchandise items to be auctioned off during the 15th edition of the annual three-day Puttinu Cares football marathon, held between 13 and 15 September.
"When you do what you love doing, you don't need to force it – you simply do it and before you realise you're good enough to do it professionally. And then there's no limit. You will never stop, because you're doing what you love, right?"* The footballer noted.
He used the success of Puttinu Cares as one such example, noting how they do "something they are truly passionate about and that passion spreads."
The football player from Brazil is considered to be one of the best left-backs ever. He grew up in a family with little financial resources and had to work during his childhood. To the delight of the children Carlos then went to play football with them.
Dr Calvagna, Vice President of Puttinu Cares, and one of its founding members thanked LUCKY.io for believing in its cause and helping the organisation with its current project: to build new accommodation for the patients and their families who travel to the UK for cancer treatment.
LUCKY.io CEO Halvor Dahl spoke about the aim behind his casino, which works in cryptocurrency, is to change the industry. He went on to stress that this is how people can come together in a new way – from various different backgrounds […] and that this is what blockchain and cryptocurrency are all about."
For more information visit: lucky.io
The iGaming industry meets blockchain business on February 6th 2020 during its annual VIP Networking party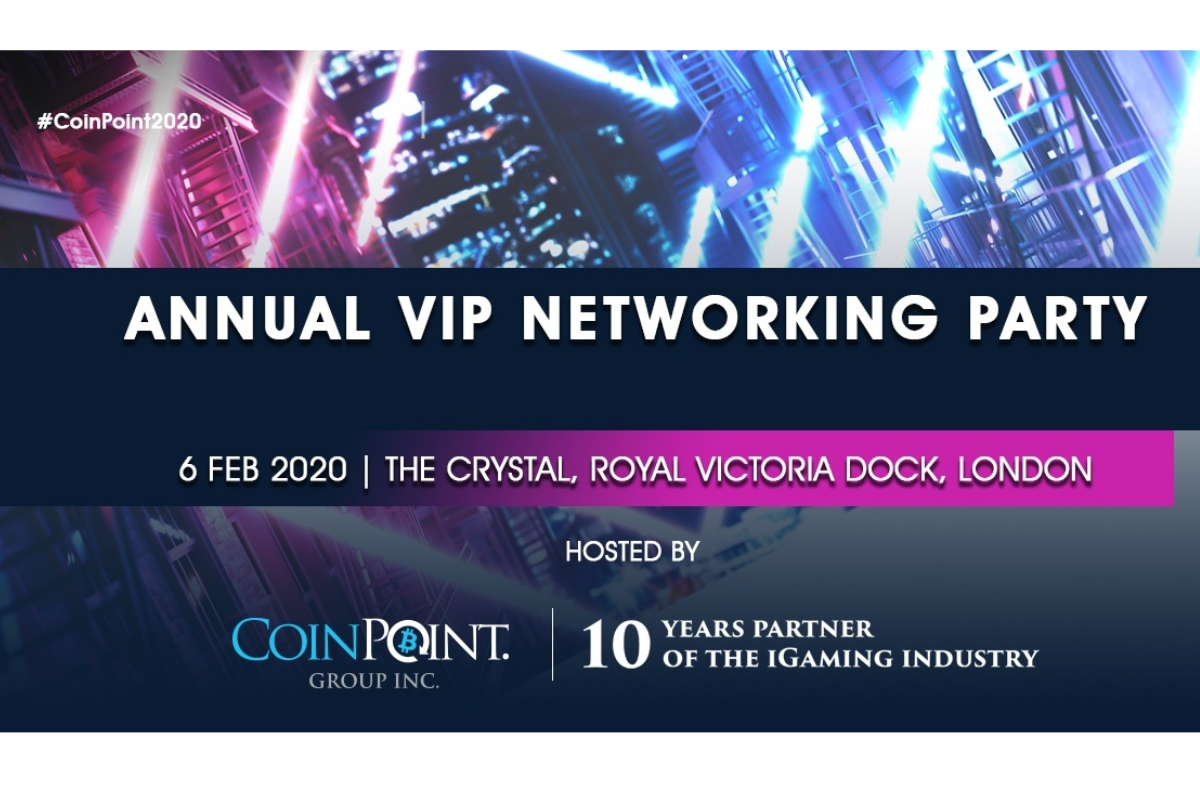 Reading Time:
2
minutes
+300 C-Level executives gather every year during ICE London, on a invitation only party organized by CoinPoint Group Inc and supported by innovative companies and top media
In celebration of the 10 year anniversary of CoinPoint Group Inc. as a trusted partner of the iGaming industry, the annual signature networking party during ICE London 2020, will take place on the 6th February 2020.
The invitation-only event is bringing together more than 300 C-level iGaming executives, some of the best Crypto and Blockchain experts for a good business talk about the future of the industry in a cozy atmosphere.
CoinPoint's Group Inc. team is working together with top companies and media behind the scenes of the event to ensure that this year, it's going to be another thrilling happening. The owners of the Group and hosts of the event Eilon Arad and Oron Barber are well known in the iGaming and blockchain business and have hundreds of successful campaigns in their portfolio.
Business Development Manager Anton Vladimirov comments:
"Last two events that CoinPoint Group Inc. hosted were absolutely epic and this year we strive for an even better, iGaming-themed party. The guest list is kept high-end and we are already working on the invitation lists where only few selected companies will be able to join as trusted sponsors with a special branded place during the event. Our philosophy is to always bring value first, and this is why we are focusing on every detail of the event. The party is not only for meeting colleagues from the industry, but to close real business within a very targeted audience."
While more than 30 000 people will talk about the future of iGaming in ICE London, CoinPoint Group Inc. will gather only 1 % of them on their selective party to showcase how blockchain could redefine the industry.
For more information please visit CoinPoint2020 website and follow #CoinPoint2020 on social media.
For media inquiries you can contact CoinPoint Group Inc. Head of Marketing Denitza Alexieva on media@coinpoint.net
Coin Point Group Inc. has a diversified portfolio of clients across the globe. The strategic office locations in Europe and Asia — Pacific provide access to the biggest online gaming markets.
The agency is one of the 1st to promote blockchain technology in the iGaming business with focus on: payment solutions, transactions, marketing strategies, business consulting, customer acquisition and retention, media relations and online reputation management.
Ubisoft welcome Sorare in their Entrepreneurs Lab's program to bring blockchain game to football fans around the globe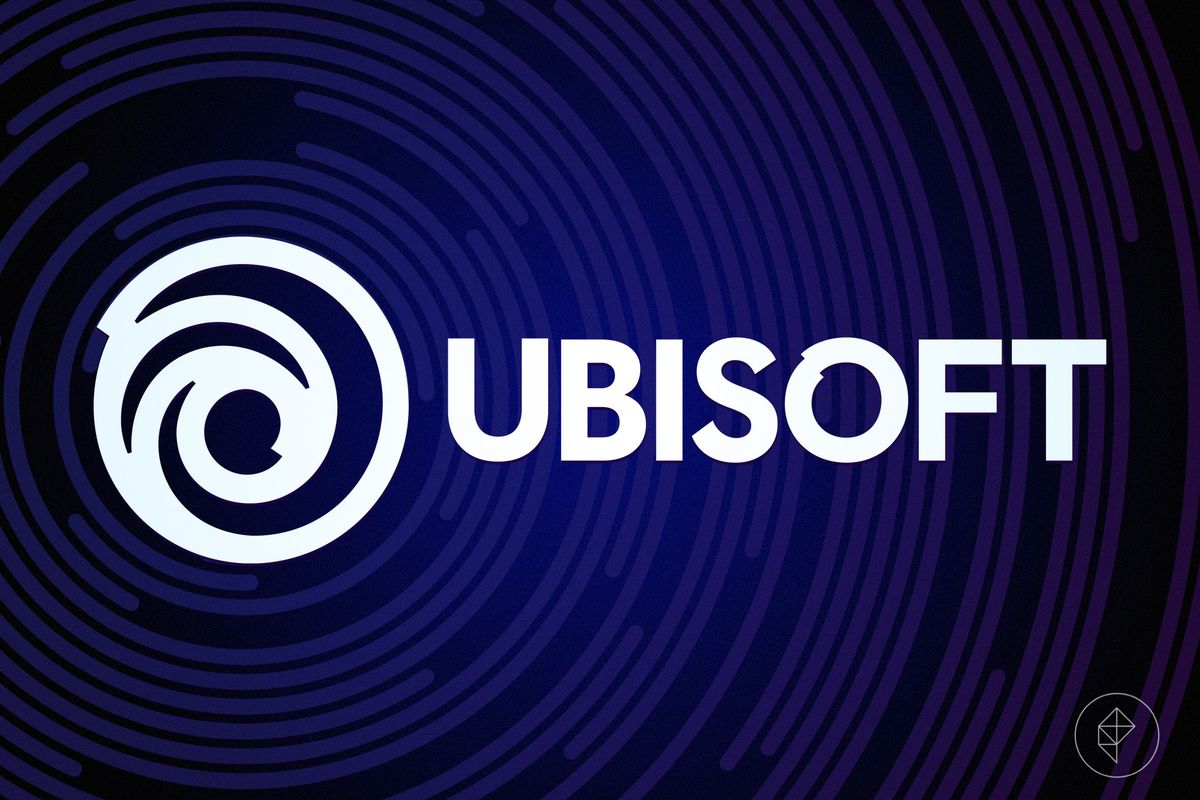 Reading Time:
2
minutes
Leading blockchain gaming company Sorare today announced their selection inside the Ubisoft Entrepreneurs Lab's program to bring its groundbreaking game to football fans around the globe.
Sorare is a new digital platform for football fans to collect, trade and play with officially licensed blockchain cards.
"Ubisoft has been the first leading game editor to willingly explore the potential of Blockchain technology for gaming" said Nicolas Julia, CEO of Sorare. "Sorare is proud to work alongside Ubisoft gaming experts to create an unparalleled digital experience for football fans."
Football fans have been collecting and playing with physical cards for decades. When it comes to the digital world, it has been impossible to collect them. Traditional game items were neither digitally scarce, nor tradeable; they were not actually owned by gamers.
Unlike other digital cards, Sorare's blockchain cards are limited edition digital collectibles that gamers can freely trade and use.
Sorare's fantasy football game is currently in open beta and is already officially licensed by 30 football clubs. Dozens of other major clubs are to join in the coming weeks.
The game features a weekly fantasy football experience where managers can compose teams of 5 blockchain cards and earn rewards. Managers get ranked based on the performance of their players on the pitch, and bonus points related to the power of their blockchain cards.
"We are enthusiastic about Sorare innovation to introduce this new game, with what can become coveted digital collectibles for football fans around the world » said Nicolas Pouard, Blockchain Initiative Director
"Collaborating with Ubisoft allows Sorare to benefit from the expertise we have acquired over the last 30 years in technology, user experience and game design. By supporting Sorare, Ubisoft wants to empower entrepreneurs who will contribute to the creation of the entertainment of tomorrow."
For more information on Sorare, please visit sorare.com
CasinoFair rebrands to serve new generation of player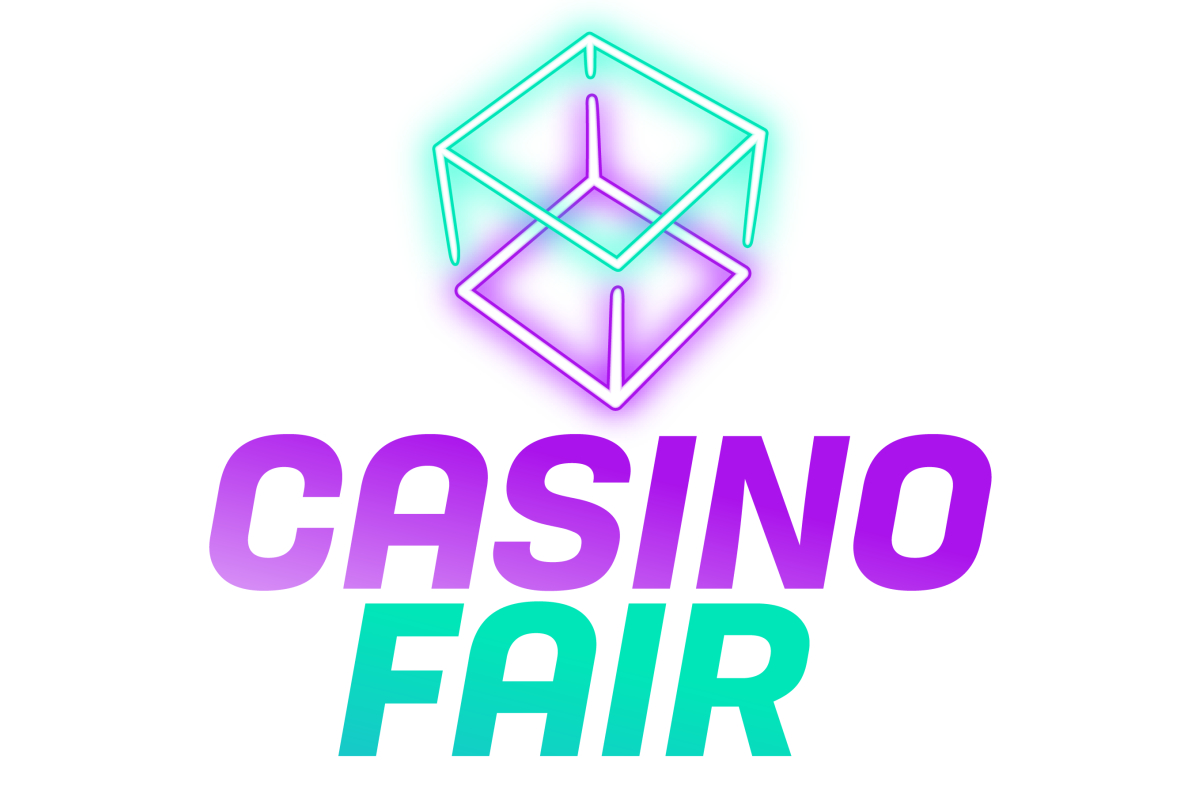 Reading Time:
2
minutes
Premium blockchain casino CasinoFair has undergone a major rebrand in conjunction with an update to its user interface.
Marking the one year anniversary since the premier decentralised casino went live, the rebrand delivers a new logo and aesthetic which.is grounded in a wider user experience incorporating gameplay, promotions and future features to be launched.
CasinoFair has executed the new brand on the back of player feedback and behaviour, which it has found to differ considerably to usual igaming player behaviour and demands.
With a predominantly young millennial, male player base, the new logo is more in-keeping with the innovative blockchain sector and further away from the traditional, dated imagery often associated with land-based and traditional igaming companies.
One of the rebrands key tenets, 'Player Power', will see CasinoFair put the player back in control. Guaranteed Fair technology, instant payouts and full custody of funds will give players the respect and treatment they deserve and which has been lost across much of the gaming industry.
The casino's other principle of 'Unrivalled Fun' will deliver the best in pioneering blockchain games, many of which have not been seen before, as well as innovative promotions and strong community engagement which makes every win feel that more special.
The new colour palette consists of bright tones with subtle pastel skews, bringing to life both CasinoFair's priorities of fun, vibrant casino experiences with the reliability that players desire from their gambling companies.
Lloyd Purser, MD at CasinoFair, said: "CasinoFair has led the way in delivering premium blockchain experiences since its launch one year ago, and to build on this momentum we have listened to our players and delivered a rebrand that will serve this new generation of player far better.
"The new logo, colourway and values of 'Unrivalled Fun' and 'Player Power' have all been implemented to appeal to a player who wants more from their casino experiences and see blockchain technology, and the fairness and innovation it brings, as the solution."
CasinoFair also recently launched its new wallet, powered by FunFair Technologies, which streamlines the sign-up and funding journey significantly, bringing the benefits of blockchain gaming to a mass market of players both inside and outside the creative sector.