New Japanese casino law likely in the second half of 2018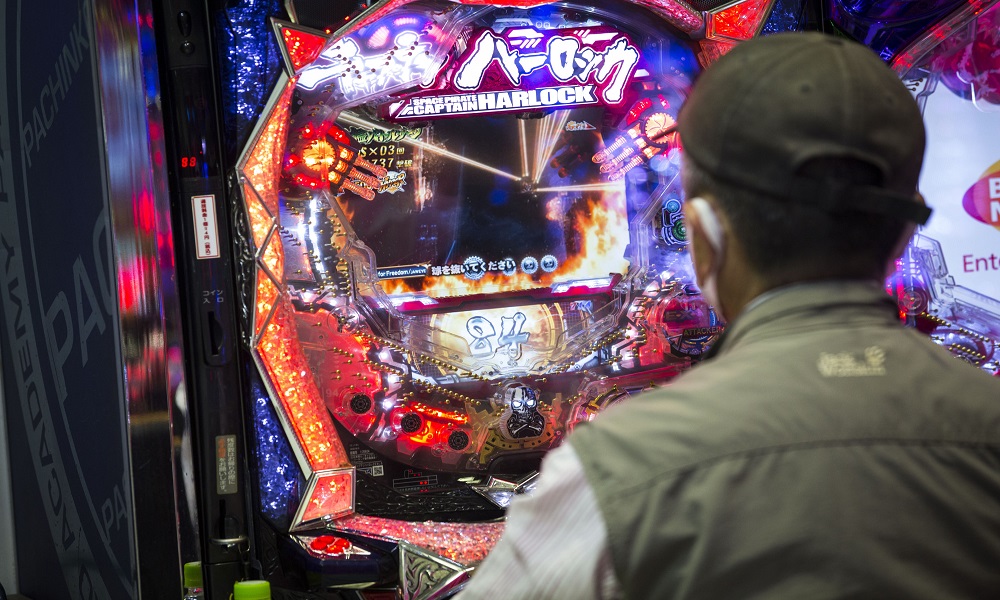 Reading Time:
< 1
minute
According to Japanese brokerage Nomura, Japan is on the path to pass its Integrated Resorts Implementation Bill during the second half of this year or the maximum by the first half of 2019. This report arrived on the wake of the agreement reached earlier this week, among members of the ruling coalition, the Liberal Democratic Party and Komeito party, on fixing casino entry fees of JPY6000 (US$57).
The note, dated Tuesday, cited that four main locations are currently being considered for the initial phase of three casino resorts: Nagasaki, Hokkaido, Osaka and Yokohama. Nomura analysts Harry Curtis, Daniel Adam and Brian Dobson said: "We expect the length of the concessions to be similar to the initial seven-year exclusivity period, or approximately seven to ten years, with the option for additional 10-year renewals."
"While the latest consensus could pave the way for a possible passing of the Implementation Bill before the end of the current parliamentary session on June 20th, we believe the more likely scenario is that the bill is passed in second half 2018, first half 2019."
Wakayama Publishes Policy Draft for IR Implementation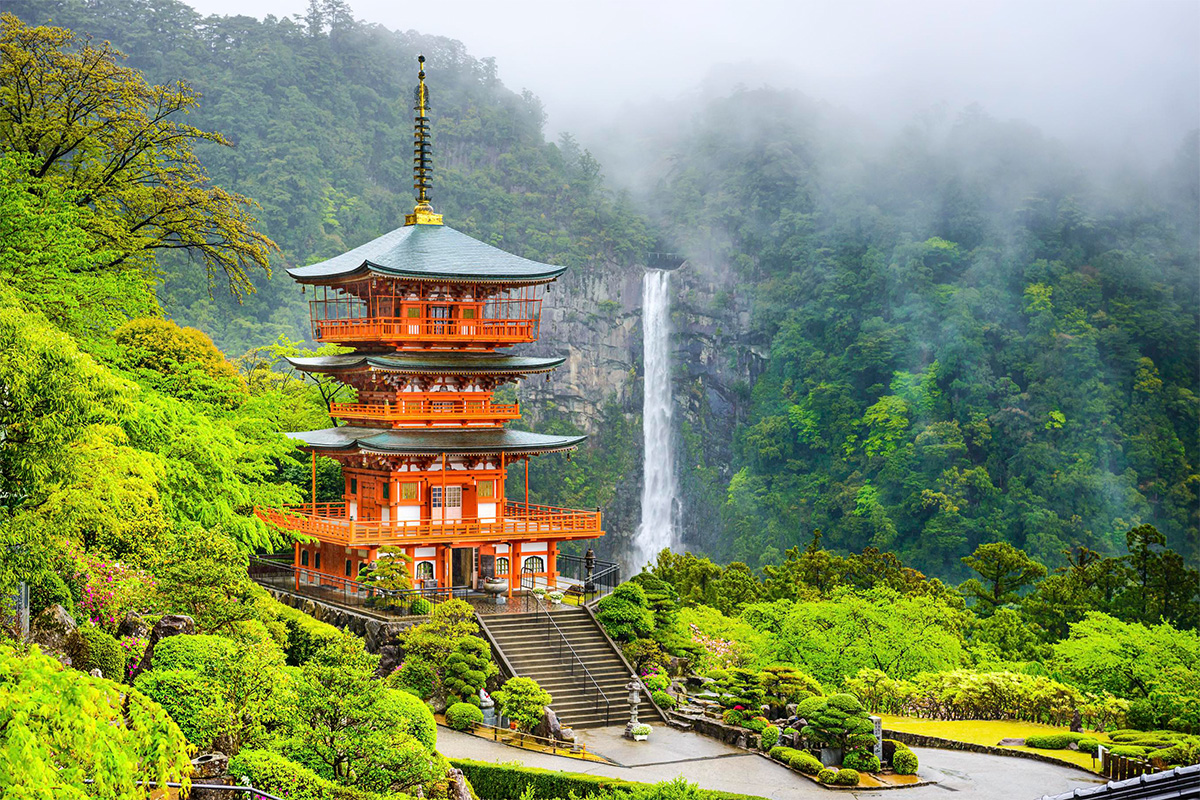 Reading Time:
< 1
minute
Japan's Wakayama prefecture has published the local government's "draft integrated resort (IR) implementation policy." A consultation period with "interested parties" will run until March 3, according to the information confirmed to GGRAsia.
Wakayama's draft IR policy outlines what facilities it expects private-sector partners to provide. The shopping list includes a wish to see a casino resort distinctive from anything offered in other Japanese regions. It also stated that the casino floor area could not exceed 3% of the total area of the proposed IR.
The Wakayama prefectural government told GGRAsia that its IR implementation policy was aimed at promoting the development of a casino complex that drew on the prefecture's existing tourism attractions, including natural landmarks, historic sites, availability of hot springs and its unique food culture.
The document also sets out the selection criteria for choosing a private-sector partner for the IR scheme. The prefecture also said it aimed to launch in "late March or the beginning of April" a request-for-proposal (RFP) process to choose a private-sector partner.
APE achieves ISO 9001:2015 Certification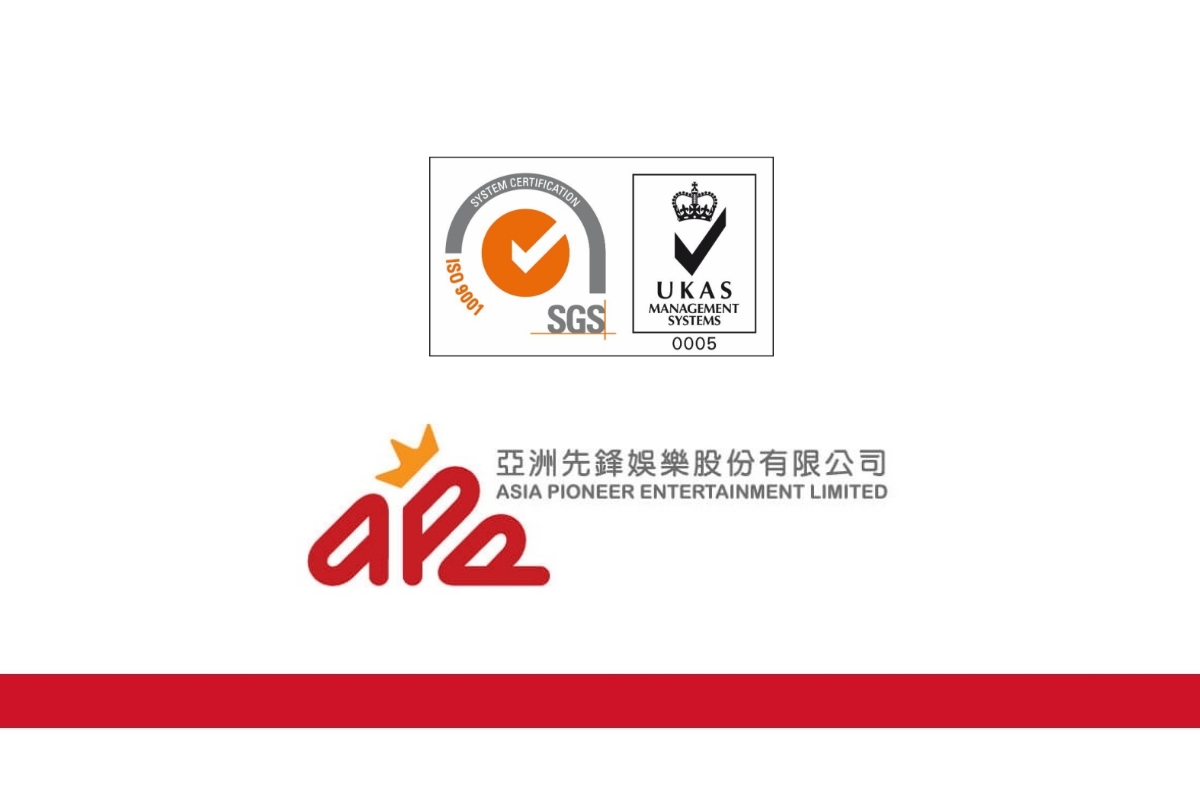 Reading Time:
< 1
minute
Asia Pioneer Entertainment Holdings Limited is delighted to announce that Asia Pioneer Entertainment Limited (APE), a Macau Gaming Inspection and Coordination Bureaus (DICJ) licensed gaming machine agent, has been awarded ISO 9001:2015 certification of its "Provision of repairing service of electronic gaming machine parts". The on-site audit completed successfully under the standard ISO 9001:2015 on 16 December, 2019.
APE began internal preparation for certification since Aug, 2019 by evaluating its existing procedures and aligning them with the new requirements of Quality Management System (QMS). In order to improve the overall performance, it is required to maintain a high level of quality and strong customer service, and to provide a sound basis for sustainable development initiatives. The quality control covered Risk and Opportunities, Organizational knowledge, Training, Supplier Management and Customer Feedback, etc.
Mr. Herman Ng, Chief Executive Officer and Executive Director of APE stated, "Our decision to work towards ISO 9001:2015 accreditation demonstrates our additional assurance to our clients. We aim to provide high-quality and consistent products to our clients and our ongoing investment in technology and development. We look forward to be benefiting from this globally recognized standard of our expanding business in the Macau and Asia market."
ISO 9001:2015 is an international quality management system standard of efficiency and customer satisfaction, which sets a higher level of specifications to be met beyond the previous standard, ISO 9001:2008. To achieve certification, a rigorous and comprehensive company-wide audit is performed by a recognized certification agency. APEs' audit was performed by SGS Hong Kong Limited (SGS).
Aristocrat Leisure Limited Suspends Internal Travel in Asia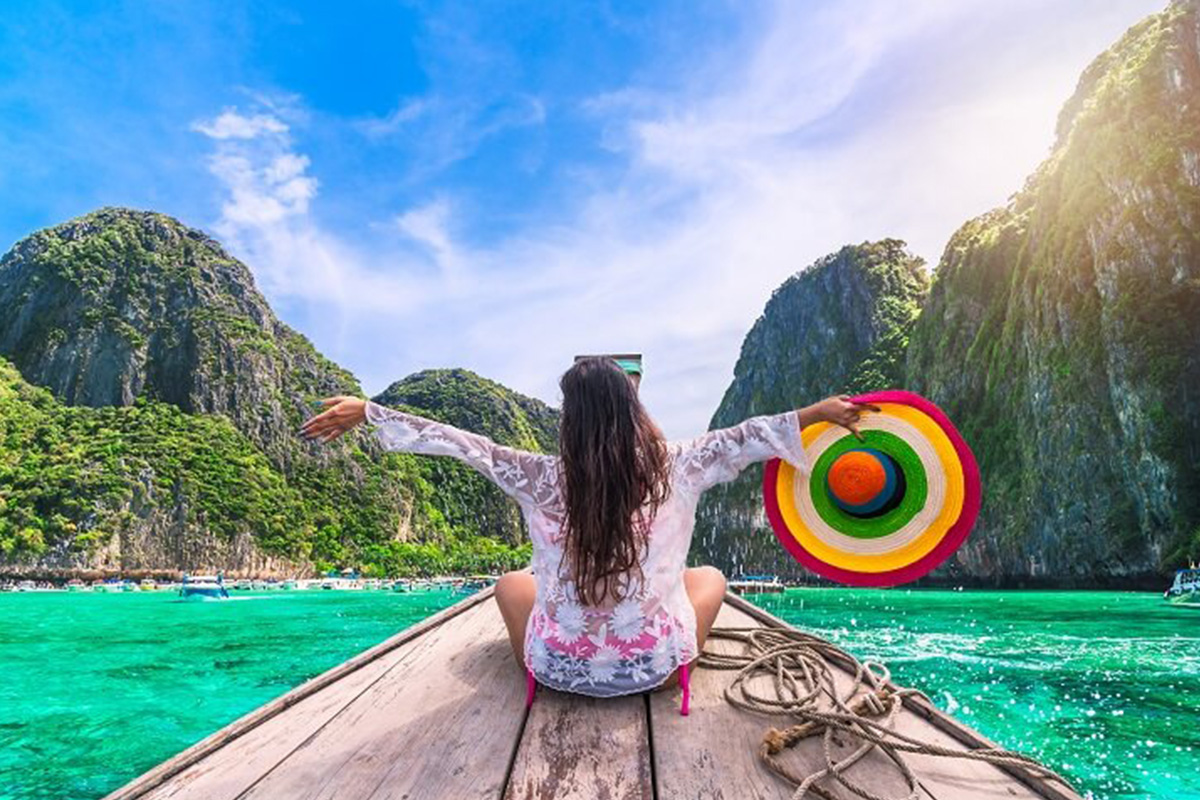 Reading Time:
< 1
minute
Aristocrat Leisure Limited has suspended staff travel throughout Asia in response to the outbreak of coronavirus. Also, the company is not expecting any major disruption to its business operations.
"Aristocrat has no direct operations in mainland China and relatively small exposure to the Asian region generally," Trevor Croker, CEO and Managing Director of Aristocrat, said.
"However, we have been closely monitoring developments with a focus on our people, customers and supply chain. We have temporarily suspended travel in the region, and are supporting our staff in Macau and Hong Kong. We are also proactively monitoring and managing potential supply chain impacts. At this stage we do not foresee any material adverse impacts on our business, but we will keep the market updated as appropriate," Trevor Croker added.
Aristocrat is coming off another record year in 2019, with revenue rising 22.7% to AU$4.4 billion and profit by 22.6% to AU$894.4 million.
"We expect continued growth over the 2020 fiscal full year," Trevor Croker said.