Greek Aspirations: A Legal Perspective on Soft2Bet's Entry with General Counsel David Yatom Hay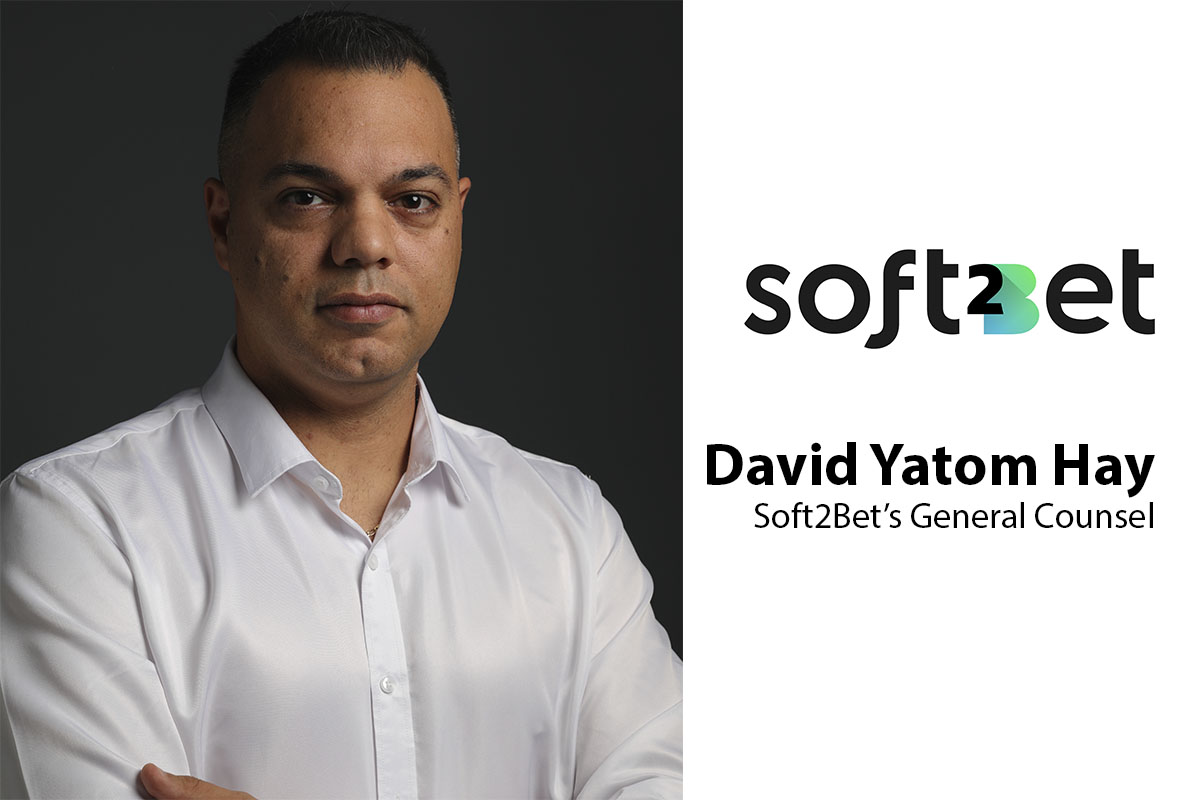 Reading Time:
4
minutes
In a market as dynamic and heavily regulated as iGaming, making the right move at the right time is crucial. As Soft2Bet sets its sights on the Greek iGaming arena, we had the opportunity to speak with the company's General Counsel, David Yatom Hay. With an eye for detail and a knack for navigating complex regulatory landscapes, David offers invaluable insights into Soft2Bet's strategic entry into Greece. In this exclusive interview, we delve into the legal challenges, market prospects, and what it really takes to make a mark in a new territory. Stay tuned as David Yatom unveils the intricate layers of Soft2Bet's Greek Odyssey.
Can you describe the process and challenges, if any, faced in acquiring the A1 License in Greece?
We have the privilege of closely collaborating with the Hellenic Gambling Commission, and we deeply value their commitment to assisting us in securing this license. Their efficient processes, combined with the expertise of our compliance team, have made our interactions seamless. Our team's prior experience in securing our recent operating license in Greece further streamlined our recent endeavors. Our compliance professionals have continuously been diligently working on multiple license applications, showcasing their proficiency in securing any license the company sets its sights on.
How do you think this B2B license will change Soft2Bet's operations within the Greek market, particularly in relation to your recent acquisition of the Greek B2C License?
Securing a license was not only a regulatory obligation for our operations in Greece but also a pivotal step in our long-term company strategy. This move strengthens our B2B approach and empowers us to extend our advanced technological solutions to other operators, including those in the Greek market. With this license, we can cater to both existing and prospective operators in Greece. We pride ourselves on our distinctive products and designs, which give us a competitive edge. We are now ideally positioned to provide these specialized services for operators looking to elevate their offerings, design, user experience, and overall technological operations.
Soft2Bet has a demonstrated commitment to operating within regulated markets across Europe. How does the Greek market fit into your larger European strategy?
Soft2Bet consistently seeks opportunities in regulated markets and remains alert to possibilities for obtaining relevant licenses. While numerous European markets are filled with operators, the Greek market is distinct. It's competitive but not yet oversaturated, offering Soft2Bet a chance to showcase its gaming expertise. As we move forward, Soft2Bet is committed to broadening its reach to additional regulated markets, emphasizing its dedication to growth and excellence.
Finally, can you share a bit more about the future plans of Soft2Bet, especially in relation to your growth and expansion in other regulated markets?
As mentioned earlier, we continuously strive to secure more licenses and broaden our reach into established and emerging markets. We aim to evolve as a supplier, and the recent acquisition of our B2B license in Greece underscores this strategic vision. Additionally, we remain committed to enhancing our technological capabilities and elevating the gaming experience we offer.
 You mentioned that obtaining this license exemplifies the best of partnerships with HGC. Can you elaborate on the nature of this collaboration?
Soft2Bet is thrilled about the recent B2B license acquisition in Greece, and we have exciting plans for its utilization. Our primary focus is to leverage this license for our B2C operations, ensuring a seamless and efficient process for our own platform.
However, our ambitions don't stop there. In parallel with our B2C endeavors, we are determined to support and enhance our B2B expansion efforts. Soft2Bet is committed to extending our platform's capabilities to existing operators in Greece and welcoming any new operators aiming to enter these markets in the future.
What sets us apart from other turnkey providers is our product's excellence, exceptional design, and player experience including, specifically, our gamification features. These unique qualities not only enhance our own operations but also provide an unparalleled edge to other operators who choose to collaborate with us.
We firmly believe that our services will be a game-changer for operators in Greece, and we are hopeful that they will recognize the value we bring to the table. Soft2Bet is ready to offer top-notch support and expertise to all operators who make the smart choice of partnering with us.
With this recent B2B license, Soft2Bet is poised for an exciting and successful journey in the Greek market, and we look forward to making a positive impact on the industry.
This license enables Soft2Bet to offer supplier services to operators in the Greek market. Can you tell us a bit more about the services you plan to offer?
This license allows us to offer gaming and betting platform services – which is the core of our solutions at Soft2Bet. Our tech especially stands out for its unique gamification features, extensive localization, and broad capabilities for personalization – three crucial aspects of modern iGaming solutions, demanded by all operators striving for leadership positions in any given market. These highly gamified, locally relevant solutions that can be adjusted to certain needs and requirements of the Greek audience, are already anticipated in the market and, I believe, will help us secure a decent share among other providers.
Soft2Bet is dedicated to enhancing its technological offerings. How does the acquisition of this license align with your technology roadmap?
We are always working on innovative technologies and unique features that differentiate us from other providers. Our user-friendly platform with wide customization capabilities, combined with our gamification and localization services, sets us apart from competitors. There's great demand for these products and services, and we are committed to expanding our reach in Europe and beyond, to ensure sustained growth. Our Greek license is another crucial step in realization of this strategy.
As you focus on expanding your B2B engagements, what types of collaborations are you looking to foster in the Greek market?
Our goal is to reach out to both current and prospective operators in the market to provide our technological package. We are eager to collaborate with operators who share our vision of achieving great things and are searching for innovative solutions to elevate their businesses.
Aviator to Take Players in Portugal on the Flight of Their Lives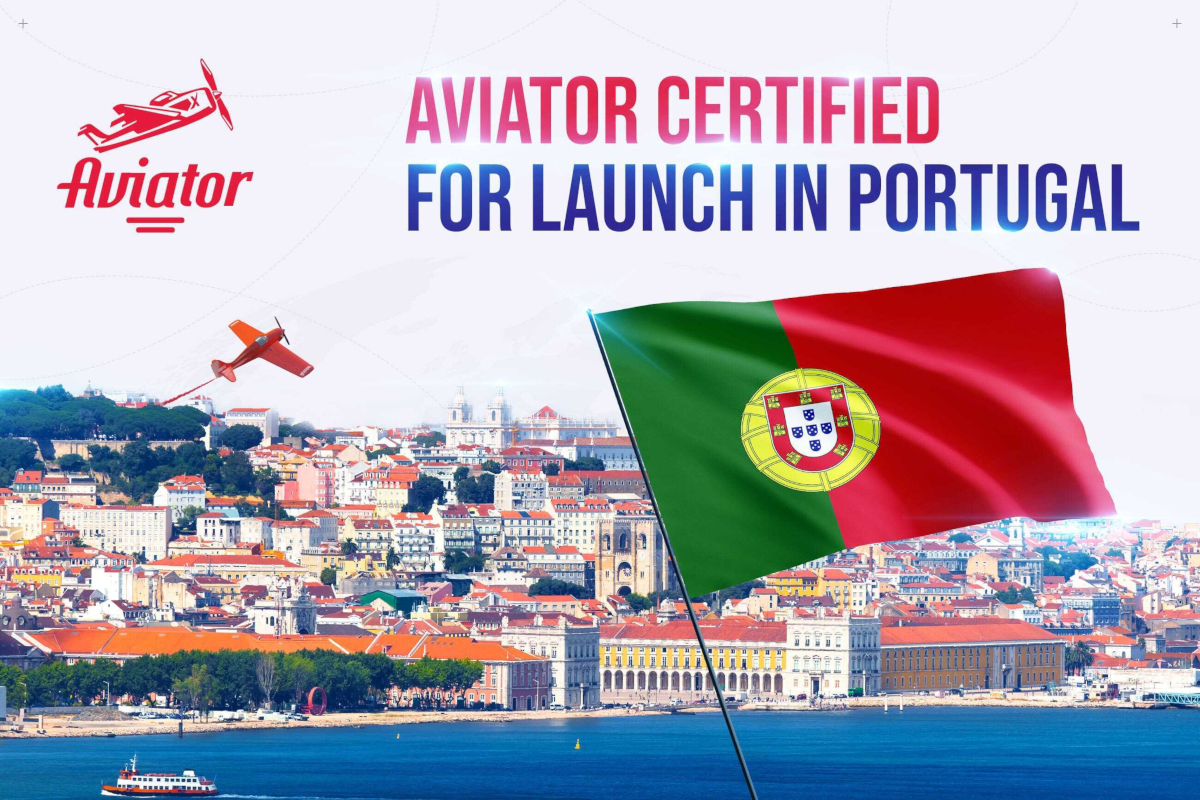 Reading Time:
2
minutes
World's number-one crash game certified for launch in fast-growing online casino market
Players in Portugal, get ready to strap in for the flight of your lives. Spribe, the developer behind the number-one crash game in the world, Aviator, has been cleared for take-off in accordance with the most recent Portuguese regulations.
Aviator is the original crash game and since it took to the skies in 2019 has become one of the most-played games of all time. Today, it has more than ten million monthly active players with 160,000 bets being placed every minute of the day.
Aviator uses the increasing curve format with a plane that takes off and flies into the sky. As it climbs higher, a win multiplier climbs with it. The player must decide when to cash out; go too early and the win is small but wait too long and the plane flies away with their stake and accrued winnings.
Social interaction is at the heart of the game with players able to chat throughout their session. It's multiplayer, too, with players competing with others on the leaderboard.
Aviator delivers fast-paced action thanks to its seamless user interface that has been designed for mobile play. Engagement is taken to the next level through bonus features including free spins and rain promo where players can make it 'rain' free spins in the chat.
Spribe is on a mission to launch Aviator in all regulated markets and the approval in Portugal is a major step forward in this regard. BMM Test Labs carried out the certification shortly after Portugal added 'crash games' in the regulations earlier in the year.
Operators in Portugal can now add Aviator to their lobbies and allow them to see what all the fuss is about by playing the most popular crash game on the planet for the first time.
"We are on a mission to launch Aviator in all regulated markets across the world so being given the green light to enter Portugal is a major moment for us," the Chief Commercial Officer for Spribe, Giorgi Tsutskiridze, said. "Aviator offers an experience like no other; it's fun, fast-paced and highly social. This has made it a big hit with players but especially those in the lucrative but hard to engage Millennial and Generation Z demographics.
"Operators in Portugal can now provide these experiences to these players by adding Aviator to their game lobbies for the first time, allowing them to join the ten million players that go for the ride of their lives every month."
AOJND, President Odeta Nestor – Clarifications Regarding Information Appeared in the Media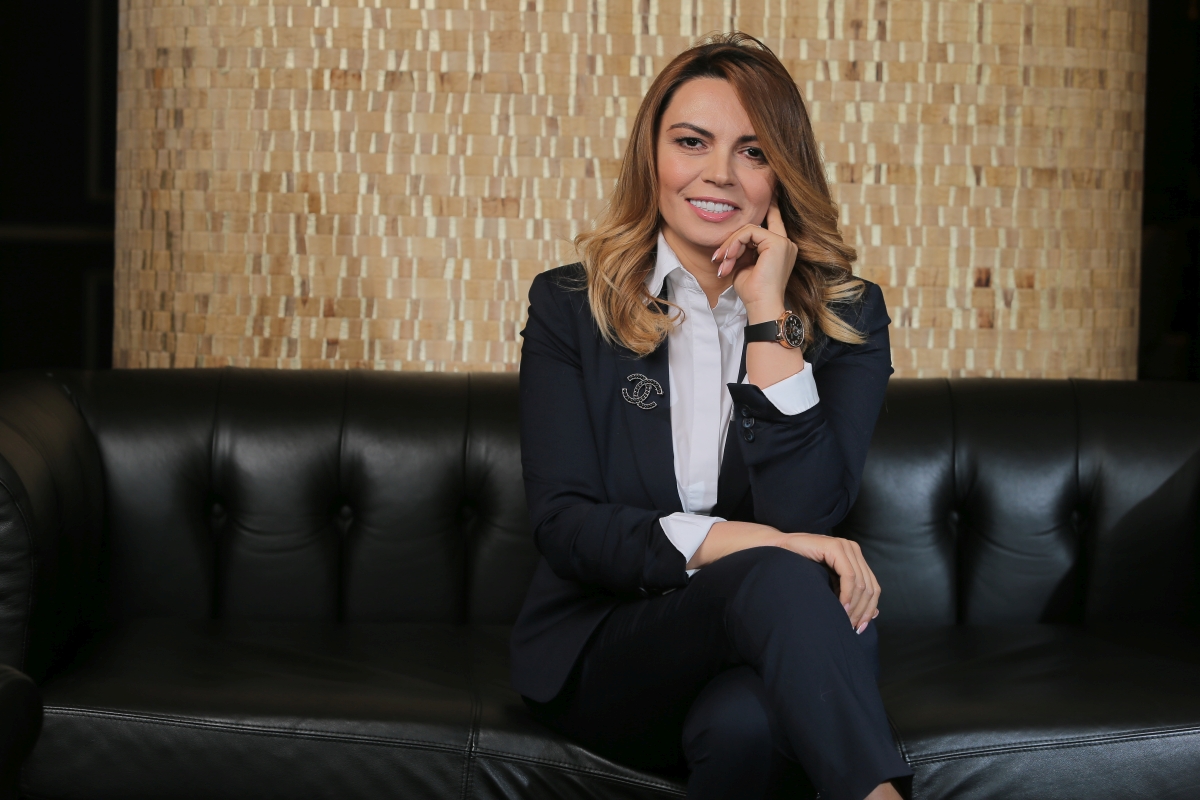 Reading Time:
2
minutes
BUCHAREST – Odeta Nestor, President of the Association of Remote Gambling Operators (AOJND), has provided insights into the current state of the remote gambling sector in Romania.
Asociatia Operatorilor de Jocuri de Noroc la Distanta (AOJND) represents the principal licensed remote gambling operators in Romania. "AOJND maintains ongoing dialogue with authorities to find the most optimal legislative and regulatory solutions, catering to the interests of gamblers, the industry, and the Romanian economy at large," asserted Odeta. "In this role, our activities align with other trade associations in various industries operating legally in Romania, whether in banking, telecommunications, or HORECA."
Regarding the draft law currently under discussion in the Chamber of Deputies, initiated by Deputy Alfred Simonis, Odeta clarified, "We have not taken any stance as it contains no provisions regarding the activities of remote gambling operators."
Since the establishment of the National Gambling Office (ONJN) in 2013, priority has been accorded to eradicating unfair competition from unlicensed and unauthorized operators. "In our view, the black market is now at its lowest since the revolution, as there are legal controls and regulations in place," emphasized Odeta.
Odeta added that in Romania, only local operators or those from the European Union or the European Economic Area can hold operating licenses. "Their activities are strictly monitored by the National Gambling Office, which has direct access to game servers through a dedicated platform. Moreover, operators maintain mirror and backup servers on Romanian territory, complying with existing legal provisions."
She emphasized that all systems undergo audits by independent bodies licensed by the Romanian state, ensuring that transactions are correctly recorded and all safety and responsible gambling standards are met. "Currently, remote gambling adheres to the highest standards of transparency and integrity, with a 100% tax collection rate."
Odeta praised the progress made in the regulatory landscape of online gambling since 2013, with Romania now being cited as a benchmark for best practices in the sector, having 30 licensed operators for remote gambling.
She pledged the association's full cooperation to the Romanian Government to thwart the advent of illegal offshore operators and to improve public perception of the sector. "We also agree more needs to be done to protect players and to promote gambling as a form of entertainment, not a get-rich-quick scheme."
Odeta also highlighted the industry's initiatives in responsible gambling, preventing abusive gaming, and addiction, with AI systems and strict measures against underage access. "Remote gambling operators report all suspicious transactions to the relevant authorities and maintain a continuous collaboration with law enforcement agencies."
In conclusion, Odeta assured authorities of the remote gambling operators' willingness to collaborate in regulating the domain and enhancing its public perception.
LEC Introduces Sporting Financial Regulations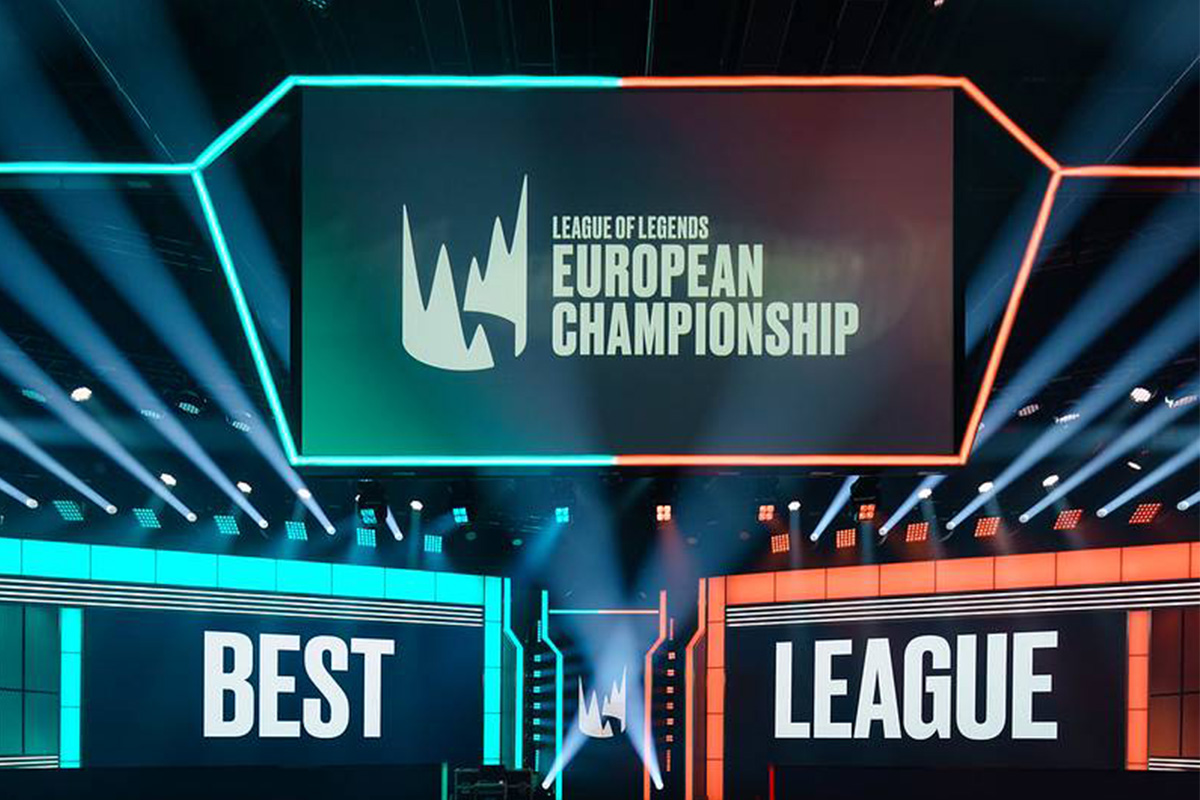 Reading Time:
2
minutes
To support the long-term financial stability and competitive balance of the LEC, the league is going to introduce new financial regulations – known as Sporting Financial Regulations (SFR) – for the start of the 2024 LoL Esports Season.
The LEC SFR will encourage teams to maintain the total sum of its five highest-paid player salaries below a certain threshold, with teams exceeding the threshold having to pay an excess fee (SFR Fee).
In doing so, the LEC seeks to create a financially sustainable environment for its pro players, partnered teams, and the league itself, allowing all parties to grow at a healthy and scalable pace, and protect the ecosystem from unsustainable spending practices. In addition, the framework will support the league by creating a better competitive balance and more engaging competition, further enhancing the experience for players and fans.
"In the current economic climate, we are dedicated more than ever to creating a sustainable future for our players, teams, and the LoL Esports ecosystem in EMEA as a whole. The LEC SFR, which will come into effect from the beginning of the 2024 Season, is one way in which we're continuing to work towards our goal of long-term financial sustainability. By doing this, we aim to encourage teams to operate more sustainable businesses to provide job security for players and ensure we serve our fans for decades to come," said Maximilian Peter Schmidt, Director of League of Legends Esports EMEA.
SFR will encourage each team to maintain the total sum of salaries (known as SFR Spend) paid to the top five highest-paid players in a team within a certain range. The range includes both an upper spending threshold (SFR Threshold) and a lower spending threshold (SFR Floor), with the lower spending threshold amounting to 50% of the SFR Threshold. Meanwhile, the SFR Threshold is calculated based on a number of considerations, including LEC player salaries, League Revenue Pool of the current and forecasted years, team financial data – such as revenue and expenses – and other market indicators. Teams that exceed the SFR Threshold will be imposed with an SFR Fee.
An exception will be made to teams if a player enters into a contract with the team either during or before the end of the 2023 LEC Season Finals. In this instance, the SFR Spend will be reduced by one-fifth of the SFR Threshold or the actual salary amount; whichever is lower.
The policy will be introduced starting from the 2024 LEC Global Contract Start Date (21 November 2023), with the first cycle running until the 2024 LEC Global Contract End Date (18 November 2024).