VIGE2017 Uploads new set of speaker profiles, Ian Bradley, Maayan M. Dana, Assaf Stieglitz, Zoran Puhac and Nikos Roumnakis
Reading Time:
5
minutes
The organizers are delighted to announce a new set of profiles for the upcoming VIGE Seminar which will run in parallel with the exhibition and will be located on the same floor to maximize your networking opportunities without having to leave the area. The Seminars are planned for all 3 days (20-22) and you can still benefit of the Early Bird Rate of €300 until the 10th of March.
The online version of the full agenda can be viewed on the following link, please check back for updates.
"Recent Trends in Online Marketing" panel

Ms. Maayan M. Dana (Senior hi-tech and gaming attorney in Tal Ron, Drihem and
Co., Law Firm) will join
the "Recent Trends in Online Marketing" panel at Vienna International Gaming Expo.
The "Recent Trends in Online Marketing" panel is scheduled for Day 1(20.03.2017) starting at 3:45 PM(Vienna Local Time) and will focus on the latest developments on the online marketing sphere.
Advocate Maayan M. Dana, a seasoned e-commerce lawyer and entrepreneur has been involved in the online commerce industries for years. Prior to pursuing her legal career with Tal Ron, Drihem and Co., she has been working with "Tadmor Levy" (then Professor Yuval Levy & Co.) – one of Israel's largest law firms, where she dealt with Israel's largest payment institutions.
As a senior hi-tech and gaming attorney in Tal Ron, Drihem and Co., Law Firm, she handles together with the firm's chairman Tal Itzhak Ron, complex corporate matters, affiliate partnership programs, insertion orders and websites terms and conditions, as well as labor law and partnership agreements for B2B platforms, ad-tech companies and top tier operators. Ms. Dana has been a speaker in Sigma and advises many of the leading players in the iGaming, forex and ad-tech industries worldwide.
The second speaker profile uploaded to the panel is Mr. Assaf Stieglitz (Founder & Owner at Odds1x2.com).
Assaf Stieglitz is the founder and owner of odds1x2.com, a Sports Betting Odds Comparison company which operates in partnership with many betting sites through affiliation.
Assaf's company also provides bespoke B2B services to other companies in the market.
As a Software Engineer with a deep knowledge of sports betting, Assaf started to build the core technology of the business way back in 2003 and in 2004 he launched his first affiliation site.
Since than the company has expanded and penetrated new markets – such as horse racing – while establishing a few dedicated sites for these markets.
As a veteran in the industry, Assaf has extensive knowledge and experience in the sports betting business both as an affiliate and as a service provider to other related companies.
"New developments of the gambling industry in the Netherlands and Serbia" panel
Mr. Nikos Roumnakis (President of EOGL)  will be among the keynote speakers during the "New developments  of the gambling industry in the Netherlands and Serbia" panel and will stress on the Study on the Economic and Environmental Implications of gambling.
The "New developments of the gambling industry in the Netherlands and Serbia" panel is scheduled for Day 2(21.03.2017) starting at 11:30 AM(Vienna Local Time) and will focus on the latest developments in the Netherlands and Serbia.
Nikos is a highly motivated, C level executive with extensive domestic and global experience in online gaming, casino and VLTs market. Moreover, he specializes in gambling law, compliance, e-commerce, product/brand marketing and development and he has been involved in nationally regulated gaming markets acquiring valuable hands-on experience in regulatory compliance for on-line sports betting, gaming and lottery.
He holds a bachelor's degree in Physics and a master's degree in Computer Engineering from the National and Kapodistrian University of Athens and a Master in Business Administration from the Athens University of Economics and Business. Former CEO of Hellenic Horse Racing Company, he now serves as President of the European Organization for Gaming Law.
With more than 20 years of experience as senior manager in local and international companies he possesses strong skills in creating new business opportunities and building new markets together with remarkable planning and execution capabilities.
Mr. Zoran Puhač (Secretary – General of EOGL) who also join the "New developments of the gambling industry in the Netherlands and Serbia" panel and will give a presentation about their Responsible Gaming project in Serbia.
Zoran is the Secretary – General of European Organization for Gaming Law (EOGL) and Former director of Corporate Affairs, Mozzartbet. Former coordinator, Association of Gaming Providers (AGP). Former spokesperson of MoD. Education: graduated Air Force Academy and post graduate studies at Faculty of political sciences, specialization with the theme about crisis communications.
"Innovation Talks" panel 
Mr. Ian Bradley (Chief Product Officer of SBTech) will give a presentation about "Cutting Edge Betting
Solutions – Omni-channel solution" during the "Innovation Talks" panel at Vienna International Gaming Expo.
The "Innovation Talks" panels are is scheduled for Day 2(21.03.2017) starting at 2:00 PM(Vienna Local Time) and will focus on the latest developments and innovations from the online gambling industry.
Ian Bradley has 10+ years experience in the gaming industry. Working with operators around the world; Sporting Solutions, Betfair, William Hill, Skybet, Betsson, Danske Spil, Tabcorp, CrownBet to help understand the local challenges they face within the global industry.
Attending the seminars at VIGE2017 requires a POWER DELEGATE status and is subject to availability. All seminars are limited to 250 delegates and the passes can be ordered at an Early Bird Rate of 300 EUR until 10.03.2017.
Register as a POWER DELEGATE HERE!
Be sure to save the date and attend VIGE2017, which will be held between the 20th and 22nd of March 2017 at the Austria Vienna Center in order to hear the fresh information at the seminars which will be held within the Expo, highlight your brand for visiting delegates by booking a stand or attend and network with the leading and newcomer company representatives that are going to be present at the show.
Should you have any questions, please don't hesitate to contact us on +40 735 559 234 or by mail on organizers@vige.world.
(Definition, advantages)
Power Delegates can register online prior to the event by using the following form or have the opportunity to register at the registration desk during conference days. The delegate status grants its holder the opportunity to visit the exhibition floor, discuss deals, pick up gaming related magazines, attend the special seminars and network with fellow peers. All registrants are granted this privilege during the 2 days of the expo and are advised to have their ID at hand during their visit to the venue.
The main advantage of the Power Delegate is the opportunity to harvest the extra market information and discussions which can be accessed via the VIGE 2017 Seminars which are held during the 2 days of the show.
Each power delegate will receive a special report of the discussions, including the PowerPoint presentations that will be showed and discuss during the seminars.
The agenda and speaker list for the VIGE 2017 Seminars can be viewed here.
Haven't yet registered? You are invited to register at an Early Bird Rate (50% off) until the 10th of March, 2017. Choose your delegate status below and fill the form to register your place at the most awaited show in Central Europe. 
THE ORGANIZERS LOOK FORWARD TO SEEING YOU IN VIENNA!
Casino Fortuna Installs Konami's Opus Slot Machine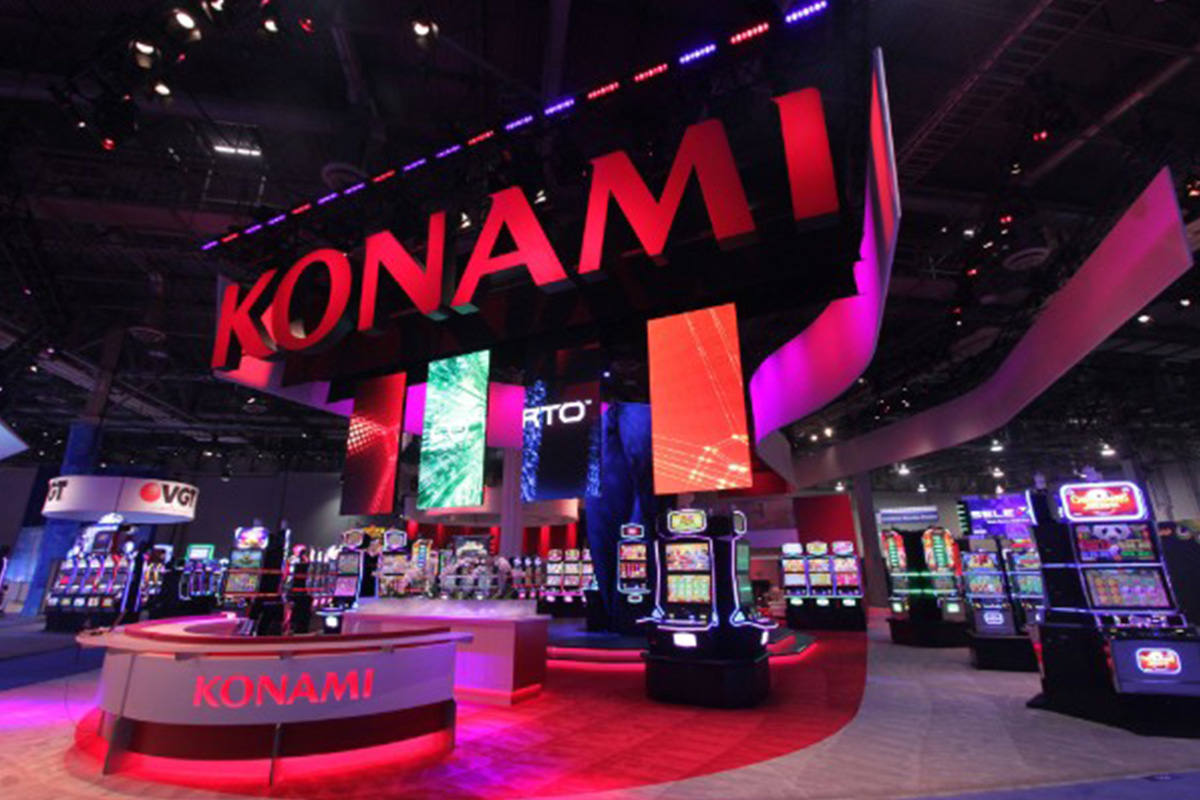 Reading Time:
1
minute
Slovenia's Casino Fortuna has installed Konami Gaming's Opus video slot cabinet. Opus cabinet made its European debut with two integrated progressive games, both based on popular Konami classics: Solstice Celebration and Riches with Daikoku.
The machine's launch was celebrated at the same time Casino Fortuna is commemorating its 10th anniversary. The machines provide an immersive gaming experience with a 65ins, 4K Ultra HD display.
"Casino Fortuna is always seeking fresh opportunities to give its guests a new dimension of entertainment and excitement. We are thrilled that Konami's Opus cabinet and debut Triple Sparkle series was able to be part of Casino Fortuna's anniversary, marking an important milestone for the company and for the larger European gaming industry," Eduardo Aching, vice president, international gaming operations at Konami said.
Yggdrasil games live in Czech Republic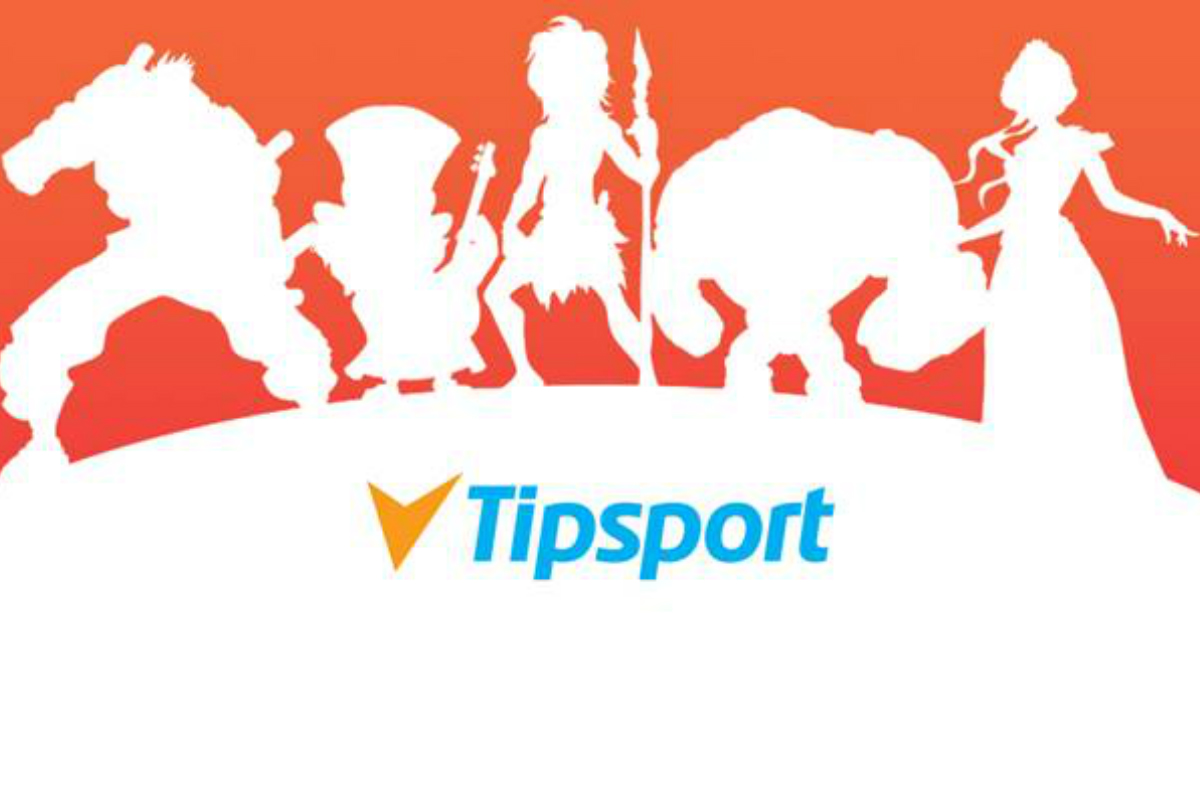 Reading Time:
1
minute
Innovative gaming supplier goes live with the country's largest operator
Yggdrasil, the innovative gaming solutions provider, has gone live with its locally certified games portfolio with leading Czech Republic operator Tipsport.
The launch marks Yggdrasil's debut in the market, which introduced a new Gambling Act in 2017, regulating online gaming.
Tipsport's customers can now enjoy Yggdrasil titles, including Luca Maniacs and Valley of the Gods as well as the hugely popular Vikings trilogy.
The operator will also be able to use Yggdrasil's unique in-game promotional tool BOOST® that enhances player experience via in-game tournaments, prize drops and missions.
By launching its games in the Czech Republic, Yggdrasil further expands its footprint in regulated European markets.
Fredrik Elmqvist, CEO at Yggdrasil, said: "Going live with Tipsport is another important milestone for us as we continue to implement our growing regulated markets strategy.
"As the country's largest operator, Tipsport is the perfect partner for us and we are looking forward to working together."
Jiří Švarc, Online Casino Director at Tipsport, said: "Adding Yggdrasil's games to our expanding offering is very exciting, and we are confident our customers will enjoy the engaging and immersive content they provide."
The Czech gambling market is predicted to have generated gross win of €1.6bn in 2018, of which online is expected to represent €490m, according to H2 Gambling Capital.
Bulgarian gambling industry becoming more and more interesting for international companies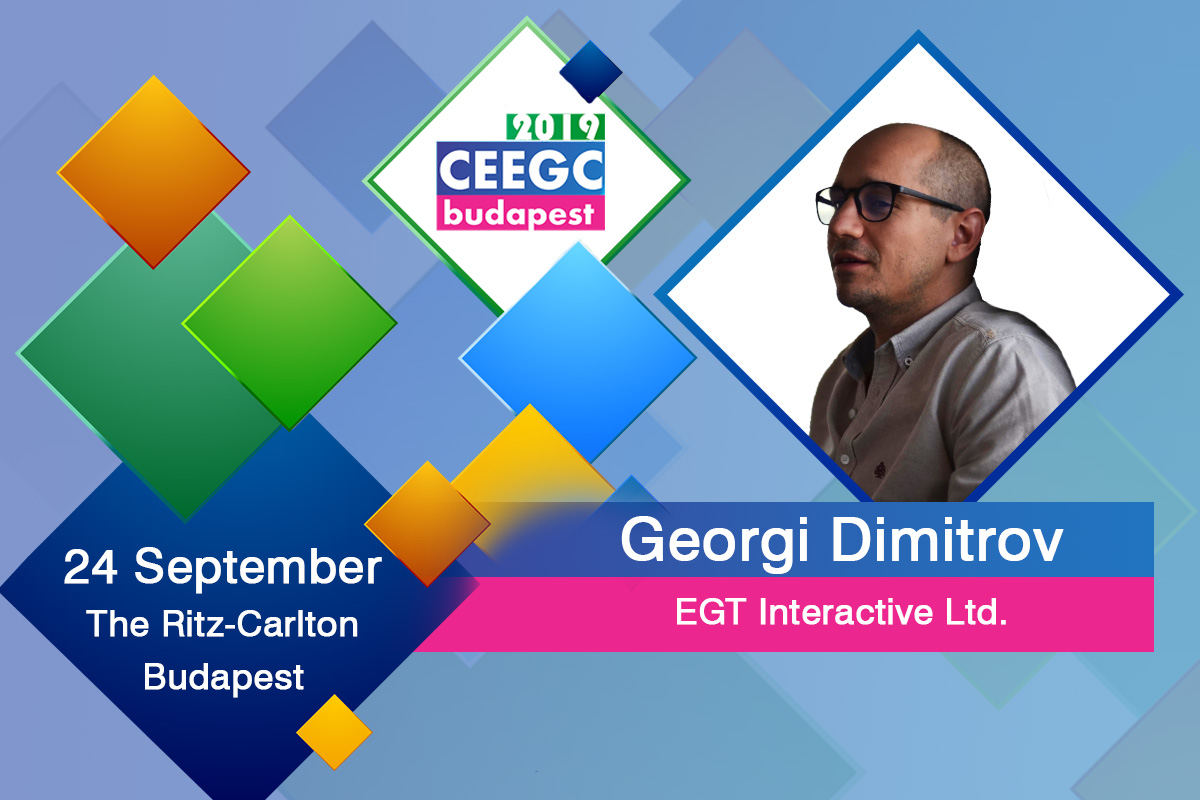 Reading Time:
3
minutes
EGT Interactive Legal Counsel / Compliance Manager to share industry insight about the Bulgarian market at CEEGC 2019 Budapest.
Recent headlines in the gambling industry media outlets have reported that the Bulgarian Ministry of Finance has appointed Alexander Georgiev as the new Head of Bulgaria's State Gambling Commission, however, there has been quite a few movements in the region that need mentioning.
The former head, Maria Filipova, is appointed as the deputy chairman of the Financial Supervision Commission (FSC) and is now in charge of the Investment Activity Supervision Division.
The naming of the new and now former Head of Bulgaria's State Gambling Commission comes after the dismissal of Ohnemir Mitev, who was accused by media publications in regards to the commissions' inaction against the aggressive advertising of gambling on national televisions.
Besides the shifts in the state-wide industry management, there have been quite a few large names mentioned that have entered the market or established strategic offices.
Kambi Group plc is now powering the international sports betting expansion of Bulgaria's National Lottery JSC after the two companies strengthened their partnership by signing an extended sportsbook agreement.
The new deal which is already in effect enables Kambi to continue to provide its Sportsbook and managed services to the National Lottery JSC's 7777.bg brand in Bulgaria and in addition, support the operator's planned entry into Moldova this summer.
Scientific Games has also successfully launched the first in a series of online slot games with National Lottery Bulgaria and within 24 hours following the initial launch of nine player-favorite digital games, the games generated over a half million Euros in sales.
Scientific Games' partnership with National Lottery Bulgaria builds on the Company's presence in regulated European gaming markets, where it is reaching new players with a portfolio of immersive online games. The launch in Bulgaria included globally renowned favorites like 88 Fortunes®, Giant's Gold®, and Rainbow Riches™. Scientific Games plans to launch more titles with National Lottery Bulgaria in 2019 to entertain a broader audience and drive player engagement.
Microgaming, one of the industry's leading software providers, is also now live with National Lottery AD to provide its award-winning poker platform in Bulgaria.
The major poker deal, signed through Prima Networks Limited, marks the first time that Microgaming's poker network has been made available in the Bulgarian market. The move is in line with Microgaming's strategic goal of continuing to expand its presence in key regulated markets.
All these movements are recorded on the supplier side, however, when we examine the operators' side, it is a totally different story. However, this doesn't mean that the industry isn't booming at the moment in Bulgaria.
The Bulgarian Trade Association of Manufacturers and Operators in the Gaming Industry's (BTAMOI) has reported in at the end of 2018 that the country's online gaming revenues showed a growth in the last financial year. The industry paid €57 million in taxes to the government, which corresponds to a 17 percent rise year on year. BTAMOI said in a press release: "For the period 2017/2018 the gaming industry in Bulgaria has shown very good results at a national level, based on the country's upward economic performance."
The online gambling segment in Bulgaria represents about 10 percent of the country's total gambling market. The segment posted revenue of €89 million in the nine months to September 30, a spike of 30 percent compared to the figure same time last year.
At the 4th edition of the yearly Central and Eastern European Gaming Conference, which takes place on the 24th of September at the Ritz-Carlton Budapest, Georgi Dimitrov, Legal Counsel / Compliance Manager at EGT Interactive will join the "Regulated Central and Eastern European jurisdictions" compliance panel discussion and share the latest insights on the subject and how Bulgaria can be a good opportunity for operators to expand in regulated markets.
About Georgi Dimitrov
Georgi Dimitrov is a legal counsel at EGT Interactive Ltd., with a focus on legal, regulatory and technical compliance matters related to the iGaming industry. He specializes in international gambling regulation and provides guidance on licensing and certification frameworks, policy drafting, and compliance processes. His line of work involves communication with local stakeholders in the business such as testing labs, regulators and operators. He has background in company structuring, M&A, business and corporate development and extensive expertise in competition law. As a lawyer, he has advised the Bulgarian operations of large-scale corporate clients and public authorities.
Make sure you take advantage of this unique opportunity of learning and networking with the gambling industry in the CEE and Balkans region via the CEEGC platform which is committed to bringing together industry shareholders and government officials from the region on a yearly base.
Register here or View the Agenda!
Browse the official event website here: www.ceegc.eu