(Corrected) Exclusive Q&A with RJ Mark, Co-Founder of Verasity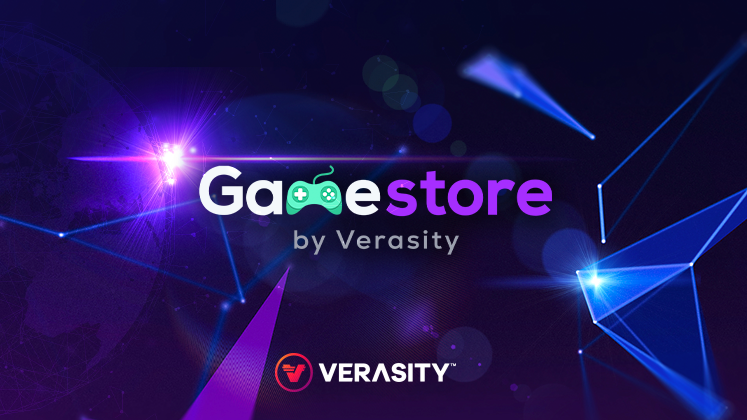 Reading Time:
7
minutes
Verasity is venturing into new fields of online gaming and video streaming where no one has gone before. If they succeed, it would be a game-changer. That will quietly redefine online advertising.
Will Verasity succeed?
Only time can answer that. But it is moving in the right direction. Here we have RJ Mark, the Co-Founder of Verasity, talking about the company's ambitions and plans. The best thing about the company is that its products can financially benefit the end customer.
How?
Read on the interview for more details.
Q. Let's start with your personal story. Our readers love to learn more about top entrepreneurs. Tell us about yourself.
A. I have been in mobile gaming and video content for over 15 years. I founded and built a global video advertising business with multinational entertainment company Outfit 7, the creators of the hit mobile app Talking Tom which received 7 billion downloads. That is 7 billion downloads of one app! This converted into a very successful exit. Now I am co-founder and Chief Revenue Officer for Verasity. I am responsible for the gaming and advertising side of the business and am very bullish about the future for Verasity.
Q. Let's shift the focus to Verasity. It is a brand new concept that can revolutionize the video advertising sector? Are there any specific circumstances that led to the founding of Verasity?
A. In previous positions as executive management for Level Up Media, Snack Media and Dugout Limited, I had first-hand appreciation of the engagement and monetization problems that large-scale sites have in trying to get people to watch ads when the ads are the sole monetization vehicle. At different times these sites had over 70M monthly users but ads turned users off and harmed engagement while monetization fell off. Verasity grew out of the opportunity to provide users with a universal platform for watching ads and content and being rewarded for it. The Verasity SDK can be implemented into most video player platforms by publishers using these video players including YouTube, Vimeo, Twitch, and most other video players. We recently added iVideoSmart, the largest video platform in South East Asia.
Q. Now on to what must now be a familiar question. You must have been asked these questions a number of times before. But for the sake of the starters among our readers, let me repeat those: Is Verasity a video-sharing platform? An advertising network? A game publishing platform? Or another crypto wallet? What exactly is it?
A. Please check out the verasity.tv  portal. The nav bar sets out all our achievements so far:
About Verasity Videos – See hundreds of videos made by third parties about Verasity!
Our Apps: VeraWallet, Triviata, VRA Splash
B2B Tools including: SDKs for publishers, Ad Stack for publishers and game developers, Game Developer Platform, Next Generation Rewards Based Ad Engine, Integration of VRA & VRAB Redemption for Game Publishers and Proof of View (PoV)
We have customized a gaming platform for our own solutions integrating our VeraWallet. We are not a video sharing platform. However, we do provide B2B solutions for other online video sharing platforms to provide VRA rewards to increase both engagement and monetization. So we have both a B2B component for publishers to use our tech to reward VRA (ECR20) & VRAB (BEP2) and a consumer platform in which we publish third party gaming apps and support over 550 games in our Verasity GameStore completely integrated with our VeraWallet that has fiat gateway compatibility. Because of the Covid 19 outbreak we have shifted some resources to rewarded gaming which includes real-world rewards for players via our cryptocurrency, built-in ads and jackpot tournaments so that users can earn money while at home. In fact, we are now the only real-world rewarded crypto GameStore that provides real money (not just mods, tickets or vouchers) for winners. All our products can be found at verasity.tv are integrated via VeraWallet.
Q. It is quite clear that this is going to be beneficial to the viewers. In what ways do you think it is you going to benefit the advertisers? Their costs are likely to go up, with an additional layer coming up in the video-streaming sphere. Isn't it the case?
A. Actually no. These are programmatic ads that are bought and sold via programmatic exchanges, the largest ad pool in the world worth over $250B per year. Our proprietary ad stack connects automatically to these exchange markets and doesn't add any costs to the advertiser whatsoever.
Q. Let's consider the case of publishers. They will surely get more attention with Verasity. How has been their response over the last three years?
A. Publishers that are using Verasity technology to give their users rewards for watching content and ads have sharply accelerated their monthly views and monetization. Since December 2019, Rewarded Videos & Ads watched increased 100% and Unique Video Views on Publisher sites increased 40%. To see the actual metrics go here.
Q. Youtube and Facebook are two big players in the video advertising phase. A host of OTT platforms like Netflix and Amazon are making inroads. How does Verasity fit in the midst of a real competition for viewers' attention?
A. We don't compete with other platforms. We integrate with them so that the platform can utilize our tech seamlessly and transparently without changing the workflow of the publisher or the habits of the users. We don't believe it's possible to compete with YouTube effectively so our SDK can be implemented on YouTube in a few minutes for any domain that the publisher owns. Our SDKs are available on YouTube, Twitch, Vimeo, JWPlayer, iVideoSmart, Brightcove, VideoJS, Kaltura, Flowplayer and others comprising 90% of the video player platforms. In effect, we are a layer on top of any of these platforms which can be used by over 2 million publishers with billions of monthly ad views.
Q. What about Verasity's rewards? Don't you think rewards in the form of crypto token will limit the acceptability in many countries?
A.It's more about non-crypto users than it is about country limitations which is why our VeraWallet supports fiat-gateway conversions and soon to include credit cards worldwide so that you can load up on VRA with Visa and Mastercard and when you want to sell VRA, off-ramp using the same VeraWallet. Users can use the VeraWallet and reap rewards without even knowing there is a cryptocurrency involved. This is the best way to scale in non-crypto environments – all via VeraWallet.
Q. Let's now talk about Verasity's newly launched GameStore. What is special about it? How do game developers benefit from it, and how do user players benefit?
A. In January 2020, we announced our partnerships to integrate global game studio publishers including: BigPoint, European Games Group, Bytro Labs, Gamigo, Whow Games, InLogic, Imperia Online, Troll Games, and the famous Tinbo titles.
With the Verasity GameStore, you can play hundreds of cool, casual games. Play as a single-player, try a PVP game or even create your own tournaments and challenge your friends worldwide but from the safety of your own home.
We expect to scale the GameStore to tens of millions of users with new titles and more games coming on during 2020.
We have a substantial marketing budget to scale this and the budget is mostly non crypto related.
And since this is available via our GameStore and VeraWallet we have complete control and are not answerable to Google or IOS so can bring forth products that couldn't otherwise be in the app stores because of real-world rewards. Exciting way for people at home to play and earn real money.
In the GameStore, VRA is used to buy credits, earn while playing and watch ads and VRA is won playing Tournaments. This is the first full tokenomics of the use of Crypto in Gaming. As this scales @verasitytech revenues will explode. The first full tokenomics of the use of Crypto in Gaming. In fact, we are the only real-world rewarded crypto GameStore that provides real money (not just mods, tickets or vouchers) for winners. We think this latter activity will grow fastest given the current pandemic and stay at home environment.
Other crypto gaming projects failed because the immediate problem was that both Google and IOS T&S don't permit real-world rewards for any games so any developer who tried to implement them was at risk to be banned. We looked at all of the past models and concluded that a dedicated GameStore utilizing our own apps would scale. We also started with our own app Triviata as a test case to see how we can drive usage and this gave us the confidence to develop the GameStore. We are confident it will scale because people want real-world rewards but can't obtain them for any Google or IOS apps. And with the fiat gateway non-crypto gamers can simply understand the USD value for their efforts.
Q. Is there any impact on the ongoing COVID-19 pandemic on Verasity's operations? Hope you are all safe and healthy. Some online gaming and betting platforms have reportedly received a surge in visitors during the near-global lock-down period. How has it been going for Verasity's platforms during these times?
A. The coronavirus is rapidly expanding and it's not a joke. Countries are going into lock down and economic activity will contract severely. We think that Verasity is well placed because gaming will expand as more people are stuck at home. The timeline is probably longer than people realize.
Even after the immediate threat ends, SARS and swine flu taught us that it takes 2–3 years for the pandemic to actually die out so during that period more people will be gaming and trying to earn money from Home.
The GameStore and our own game apps will lead the way and scale during these times.
Fortunately no one on our team has fallen ill and we have a system to bring food to our developers so that they don't have to go to stores. Hopefully the quarantine keeps all of us healthy.
With the Verasity GameStore, you can play hundreds of cool, casual games. Play as a single-player, try a PVP game or even create your own tournaments and challenge your friends worldwide but from the safety of your own home.
We expect to scale the GameStore to tens of millions of users with new titles and more games coming on during 2020.
We have a substantial marketing budget to scale this and the budget is mostly non crypto related.
Watch the video: https://youtu.be/iKOVJWjqBdM
Q. Now onto the final question. What are your views about the growth prospects of the post-corona gaming industry? Would love to hear your insights about how things could move once the dust of the Corona outbreak settles.
A. Since the outbreak, concurrent users playing or watching game play has increased 30% month-over-month. Engagement has grown 9.4%. In March, Xbox Live and Nintendo crashed, demonstrating the significantly higher loads on these online platforms. In the same time frame, Italy internet providers crashed due to League of Legends and other games.
Gaming is becoming the only social anchor as kids play with their school friends and stay connected. Gaming is a form of social media and interaction for many who disdain the physical world for the virtual world. With social distancing becoming the norm, gaming becomes more popular and acceptable to communities and people that never considered gaming will give it a try. Verasity will add chat and other social implementations to its GameStore to take advantage of this phenomenon. Further as one of the few places to earn real-world rewards through tournaments, competitions and watching content, the Verasity GameStore will attract many that are unfortunately unemployed and will remain so for a number of years until the economy repairs itself.
1000X BUSTA – Get ahead of the curve in this unique and innovative gaming experience!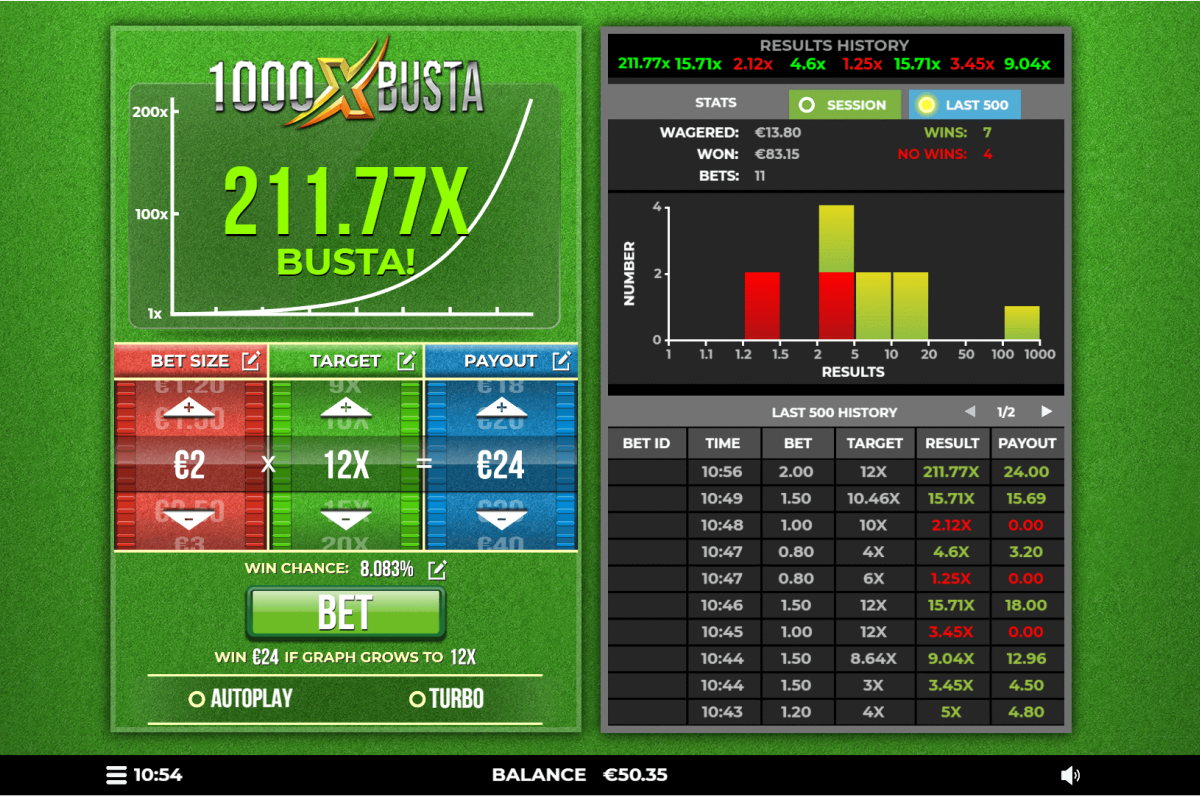 Reading Time:
< 1
minute
The ultimate fun & exciting multiplier game has today been released by 4ThePlayer.com.
Inspired by the legendary Crypto Busta/Crash games and reinvented for Real Money RNG casinos. 1000X BUSTA is a simple yet satisfying game where you can bet on an increasing multiplier – hoping the multiplier hits your target before it BUSTA!
The game also features Cash Out, can you hold on and Cash Out just before it BUSTA!?
Like data? This game has it all including advanced infographics and configurable expert auto play.

"After the success of 100 Bit Dice, we are proud to release our second crypto inspired game, 1000X BUSTA! This game has wide appeal, it is not just for Crypto aware players but any player who enjoys action packed, innovative table games"  Said Andrew Porter CEO of 4ThePlayer.com
Simon Hammon, CPO at Relax Gaming, said: "1000X Busta brings something new and fresh to the online casino community with its unique twist on a crypto classic. We are proud to offer this great game format through our Silver Bullet program with 4ThePlayer.com who continue to challenge the market and deliver innovation and new concepts"
The game is available today, via the Relax Silver Bullet platform.
Join FreeBitcoin's Bitcoin Halving Party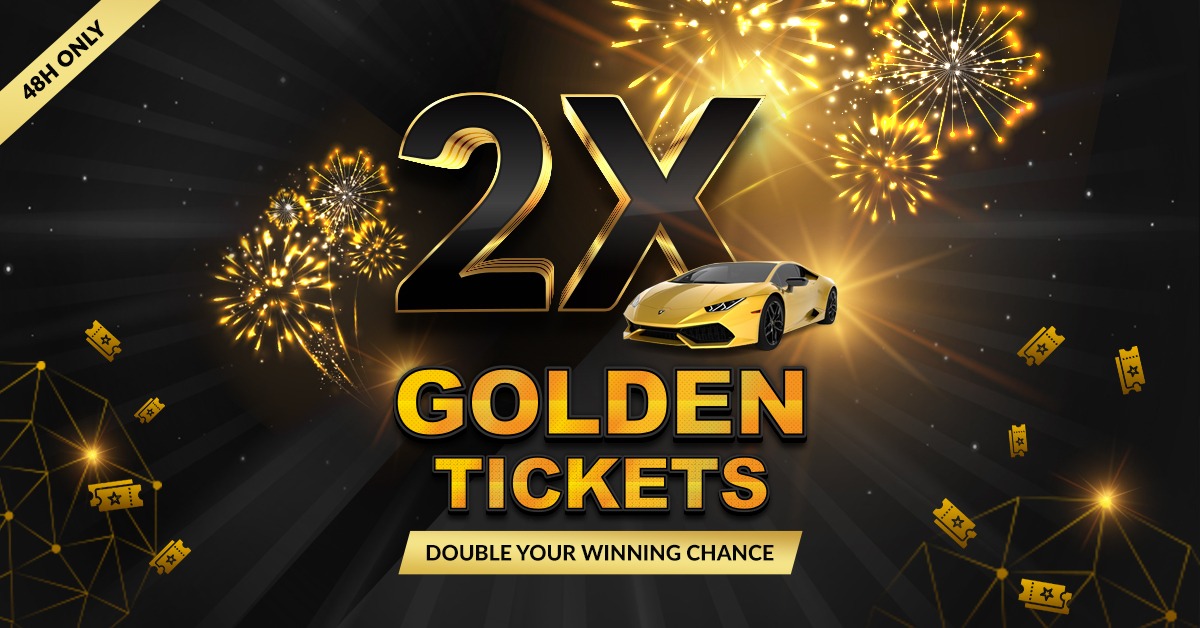 Reading Time:
< 1
minute
At 7:23 p.m. UTC, on Monday, 11th May 2020, the crypto-community got what it was waiting for.
The highly-anticipated Bitcoin Halving event finally took place. Even though varying degrees of the lockdown affect your plans to properly celebrate the occasion, here's how you can join the party online:
FreeBitco.in, the oldest-existing bitcoin faucet, is throwing a lockdown-friendly DOUBLING Party where you could stand a chance to win a Lamborghini!
FreeBitco.in's Bitcoin "Doubling" Party Goes Live on Sunday
The Bitcoin block reward has dropped from 12.5 to 6.25 BTC, and FreeBitco.in is celebrating the event with a Doubling. Let's go into detail:
The website is currently running a Golden Ticket contest, which entails the following steps:
Create an account/login at FreeBitco.in
Play the game to collect Golden Tickets/Buy Golden Tickets for 0.000125 BTC each
A provably fair draw picks out a winner
The winner gets a Lamborghini!
So, on 17th May, at 10:00 a.m. UTC, FreeBitco.in is offering 2X Golden Tickets for 48 HOURS ONLY!
Every Golden Ticket you earn through play is doubled
Every Golden Ticket you buy for 0.000125 BTC is doubled
The more tickets you collect, the higher your chances of winning a Lamborghini. All you have to do is create an account in seconds at FreeBitco.in, and you can join the festivities from 10:00 a.m. UTC on 17th May to 10:00 a.m. UTC on 19th May.
Kronoverse Leaves Enjin To Use Bitcoin SV Solution For Storing In-Game Items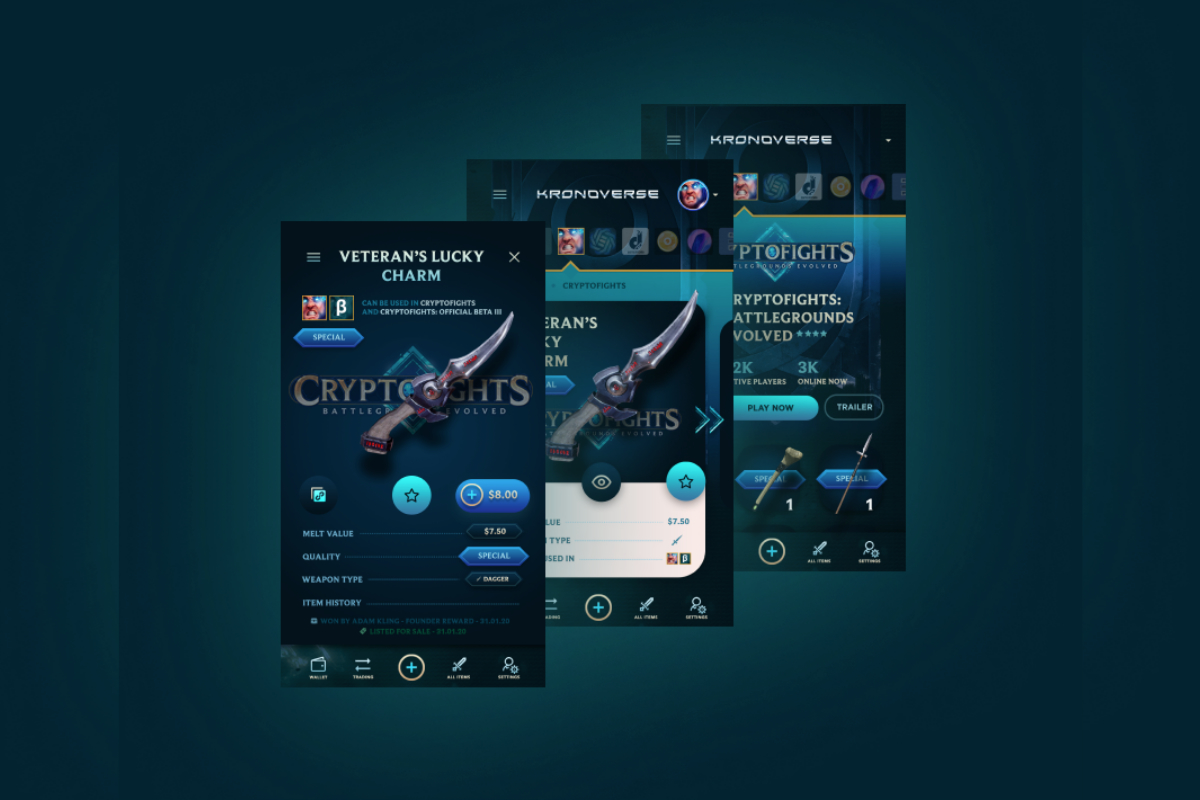 Reading Time:
3
minutes
After relying on Enjin to define items within CryptoFights, Kronoverse has decided to leave Enjin to use its custom Bitcoin SV (BSV) solution for building in-game items. This decision will greatly benefit Kronoverse users who want a reliable system to buy, sell, and trade gear.
Why did Kronoverse choose to leave Enjin?
"We decided to leave because of problems with Ethereum," said Adam Kling, the CEO, and founder of Kronoverse. "Bitcoin SV is the best choice for us and the value we are working to bring to the esports community."
Making the decision to transition to BSV was the result of research and development efforts that continued to show that Ethereum was not the best fit for what Kronoverse envisioned. Here are the key issues Kronoverse dealt with when building on Ethereum:
Ethereum is at capacity, slow, can't scale, and expensive. This is discouraging to gamers who want to buy, sell, and trade in-game items on a frequent basis.
Proof of Work is the only proven consensus mechanism and we lack confidence that PoS/DPoS will work.
Ethereum 2 scaling approaches are still experimental whereas BSV has demonstrated its scaling ability.
What are some of the benefits of transitioning to Bitcoin SV?
As part of its efforts to make in-game item ownership more scalable and accessible to gamers around the world, Kronoverse is turning to BSV as its solution of choice. Kronoverse is creating a better item protocol with BSV.
BSV is also faster and cheaper to conduct trades. This means that players won't have to worry about racking up ridiculous fees just to do things like trading duplicate items and selling unwanted items. Due to its efficiency, BSV is capable of handling millions of transactions without slowing down. Kronoverse users can have confidence that nothing will go wrong when they're trading and selling.
Kronoverse users will also be able to use more available features that Enjin isn't capable of like storing the 3D model of an item. Files can be stored on blockchain similar to Dropbox which is convenient and easy to use. This feature is just one of the many details that will add to the total user experience that gamers will enjoy in the Kronoverse platform.
What does this mean for existing holders of Enjin items?
If you've already purchased CryptoFights in-game items, you don't need to worry. All of your Enjin-based pre-release items will be honored but these tokens will serve as a claim check for BSV tokens. To make this possible, we're releasing a conversion smart contract in a few months which gives users the ability to melt Enjin items, keep the stored ENJ, and receive an equivalent item usable in CryptoFights.
Introducing the Kronoverse Marketplace
As part of its vision to empower gamers with true item ownership, the Kronoverse Marketplace is slated to be available for later this year. All users will be able to sell unwanted items for profit. Kronoverse users will also be able to trade with other players to find the in-game gear they want and need.
Whether you buy or win an item, it's automatically added to your Kronoverse wallet as soon as you acquire it. Your mobile wallet app makes it easy to read any item's description, stats (i.e. rarity, value, type, and which games it's compatible with). Each item also has its own history that provides the original ownership, when it has been listed for sale and all previous owners of the item.
Another way users can benefit from the marketplace is the list of wanted items and items for sale. Logging into the Kronoverse system allows you to see your own items, balance, and make trades using items or cash. You can also start a trade listing with multiple items or seek rare items for a cash reward.
What's next?
Within the next couple of weeks, the launch date for the CryptoFights open beta will be announced. The open beta will be available on Android and will be free to play. It'll give you the chance to experience the latest updates, improved gameplay, and test out your skills against other players around the world.
When the full game and the Marketplace is released later this year, everyone will experience the power and benefits that come from transitioning Kronoverse to BSV.