Games Factory Talents has teamed up with Nordic Game to bring you Nordic Game Talents.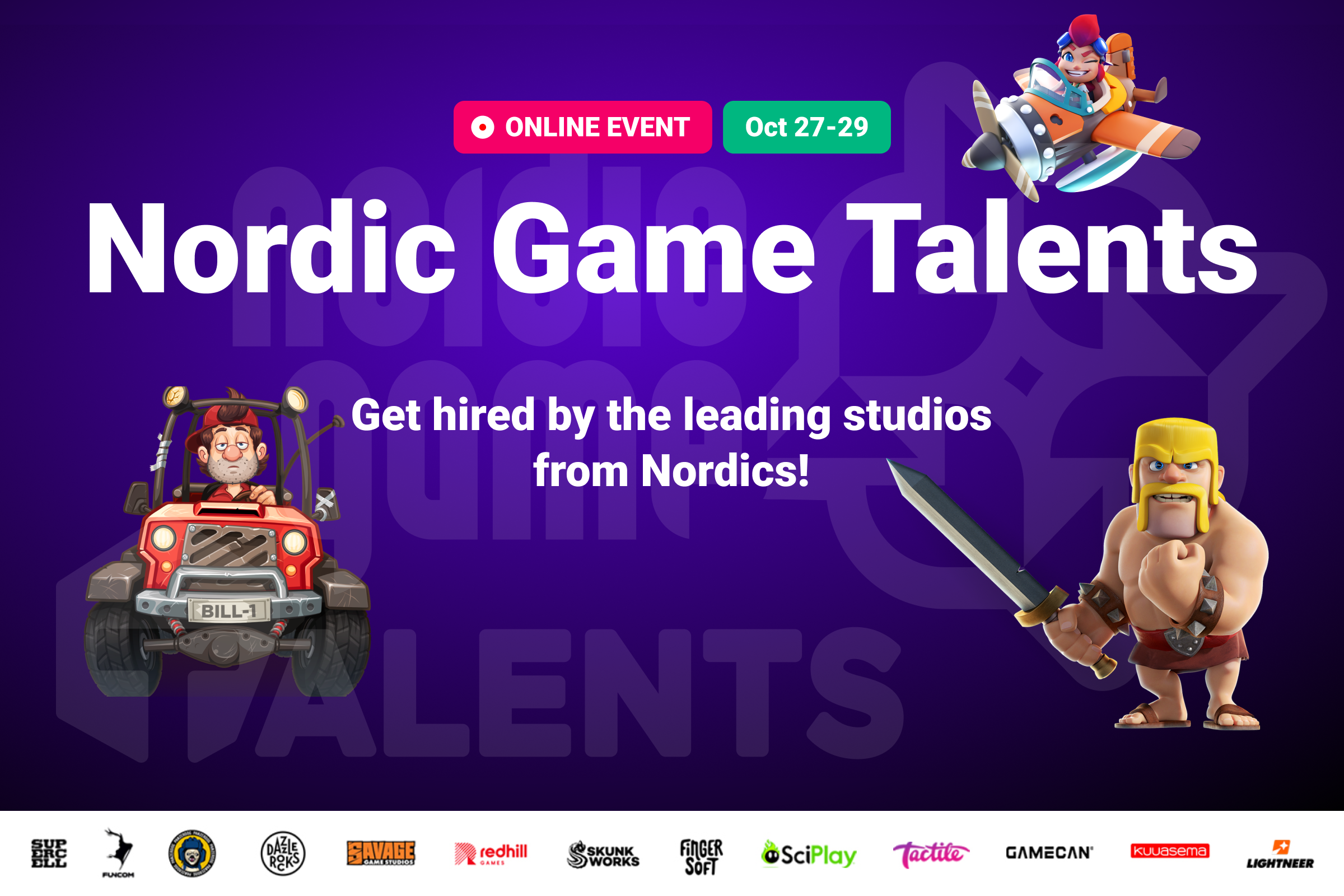 Reading Time:
2
minutes
Looking to take your career to the next level in the games industry? Then, Nordic Game Talents is the place to be! Games Factory Talents has teamed up with Nordic Game to bring you Nordic Game Talents.
From Oct 27-29, the online and interactive event is dedicated to recruitment and career building in the creative & games industry within the Nordic region. The event empowers participants to be part of a bigger community and motivates them to explore new paths in achieving their career goals.
Hiring creative & games studios – Supercell, Funcom, Panzerdog, Tactile Games, Gamecan, Fingersoft, Dazzle Rocks, Redhill Games to name a few from the Nordic region will be participating in the event. These studios will share information on their latest projects, work culture and what it takes to be part of their team. The individual games associations from Finland, Denmark, Sweden, Norway and Estonia will share insights through live sessions on the booming games industry in their respective countries. Career development topics pertinent to job seekers like – How to have a successful first interview, Creative Portfolio reviews will also be discussed.
Experienced game industry professionals and individuals beginning their careers from around the world are welcome to join the event. One-to-one interviews with the hiring studios can be scheduled through the event platform. A great opportunity to get to know the studios and network with game professionals from around the world.
Participating in the event
As a job seeker attending Nordic Game Talents, take a few minutes to fill out a simple registration form. After filling the registration form you will receive a link to the online event platform – PINE, to join the event on 27th October. Participants joining Nordic Game Talents will also receive a free-of-charge pass to the Nordic Game Conference.
To view the complete agenda, please click here and to learn more about the event please visit Games Job Fair
About Games Factory Talents
A Helsinki-based talent attraction agency dedicated to the games & creative industry. Our services include direct recruitment, organizing game job fairs and managing a community of game industry professionals through our GameDev Talent Board.
To learn more about Games Factory Talents visit – Games Factory Talents
Nordcurrent turns players into fashion designers with UGC marketplace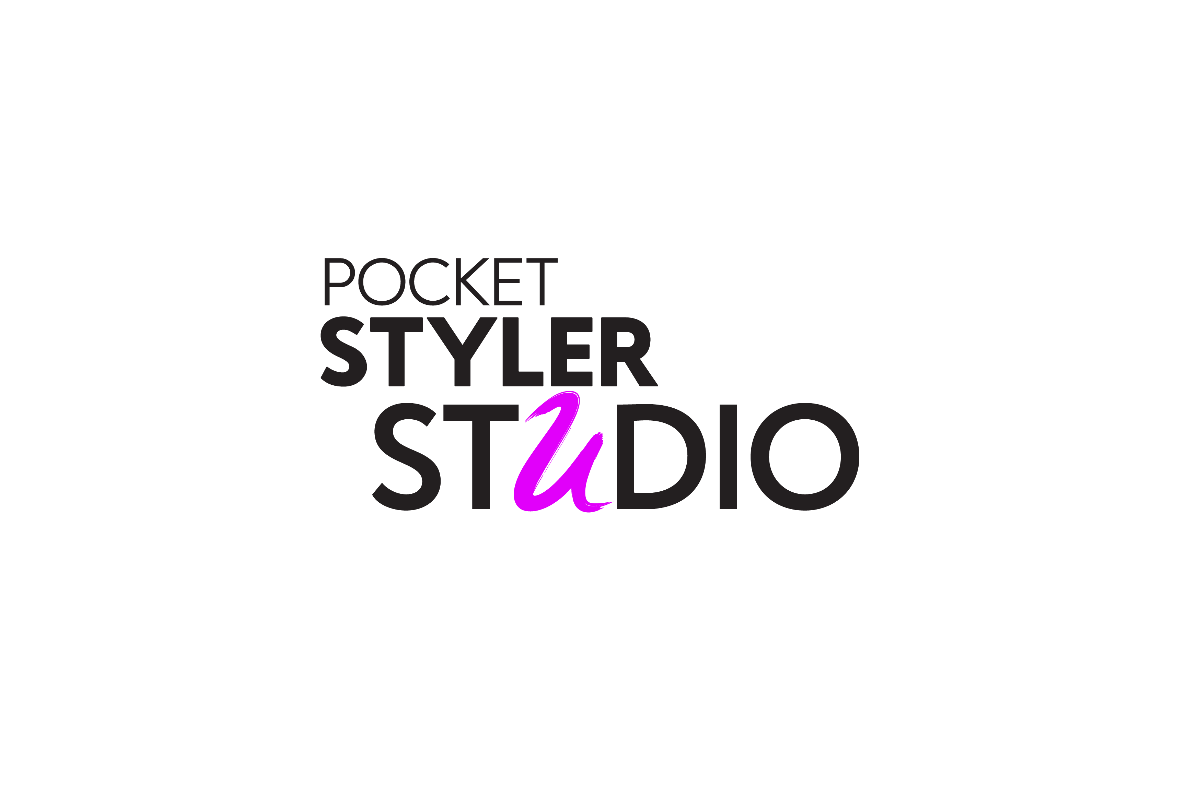 Reading Time:
2
minutes
Developer and publisher Nordcurrent has released a revolutionary update to its leading mobile fashion game, Pocket Styler, with the launch of a new creator platform, Pocket Styler Studio. The digital platform allows players to work like real-life fashion designers to create clothing, shoes and accessories to their exact specifications. Once finished, digital designers can market their creations under their own 'designer label' name and sell them in-game to millions of Pocket Styler's players in return for in-game currency, which has never been possible in a mobile fashion game before.
The gaming skins market is a multi-billion dollar industry, with almost 50% of players buying skins with in-game currency and around 40% buying skins with real money, according to Newzoo. But, conceptualising, drawing and polishing collections takes time, and even with Nordcurrent artists supplying over 100 items every couple of weeks, Pocket Styler players still had a thirst for more items inspired by current fashion, movies, and celebrity looks, thus limiting the time players were spending in the game and subsequently Nordcurrent's revenue.
The integration of user-generated content into Pocket Styler has revolutionized the in-game design process. It has provided players with a wider range of options to choose from while also allowing them to earn in-game currency. This feature has also addressed the creative burden faced by game artists and developers who previously struggled to keep up with the demand for fresh content. Designers now upload over 2,000 original items into the game every day, adding nearly 300 times more content than before the launch of Pocket Styler Studio.
Victoria Trofimova, CEO of Nordcurrent, said: "'With over 100,000 daily active users, Pocket Styler is one of the world's most popular fashion games, and now one of the most advanced thanks to the introduction of Pocket Styler Studio. It provides a platform for creators to become professional digital fashion designers who can build their brands and promote their designs globally.
"By empowering players and letting them design and sell their clothing, we hope to inspire the next generation of fashion designers while supporting them as active contributors to the game they love, helping us form a community of designers who play a genuine part in making the game even better."
Pocket Styler Studio has been in beta since February. Currently, over 1,000 designers are creating items for the game, and another 5,000 designers are expected to upload daily in the first year of launch, creating trillions of outfit combinations and millions of new looks submitted weekly. Nordcurrent is also testing the option of designers earning real currency from their designs in the future.
Designs are saved into a designer's profile until they are ready to be marketed. Once on sale, individual designers can track their brands' success by 'Publishing' items and assessing how many sell. Players can choose a name for their designer label and earn 'Gems', the in-game currency, for every item sold to other players. Pocket Styler Studio is available globally; players must have Pocket Styler installed on their phones and have a free Nordcurrent ID to use Pocket Styler Studio, which can be accessed through a browser.
Launched in May 2021, Pocket Styler is based on attending different in-game events, creating looks based on the criteria of the events, submitting those looks, getting scores, and competing with other players to become "trendsetters" and climbing on top of the leaderboard. The game has 21 million downloads, with 100,000 players spending 10,000 hours on the app and giving 10 million votes to outfits daily.
PopOK Gaming games are now certified for Lithuania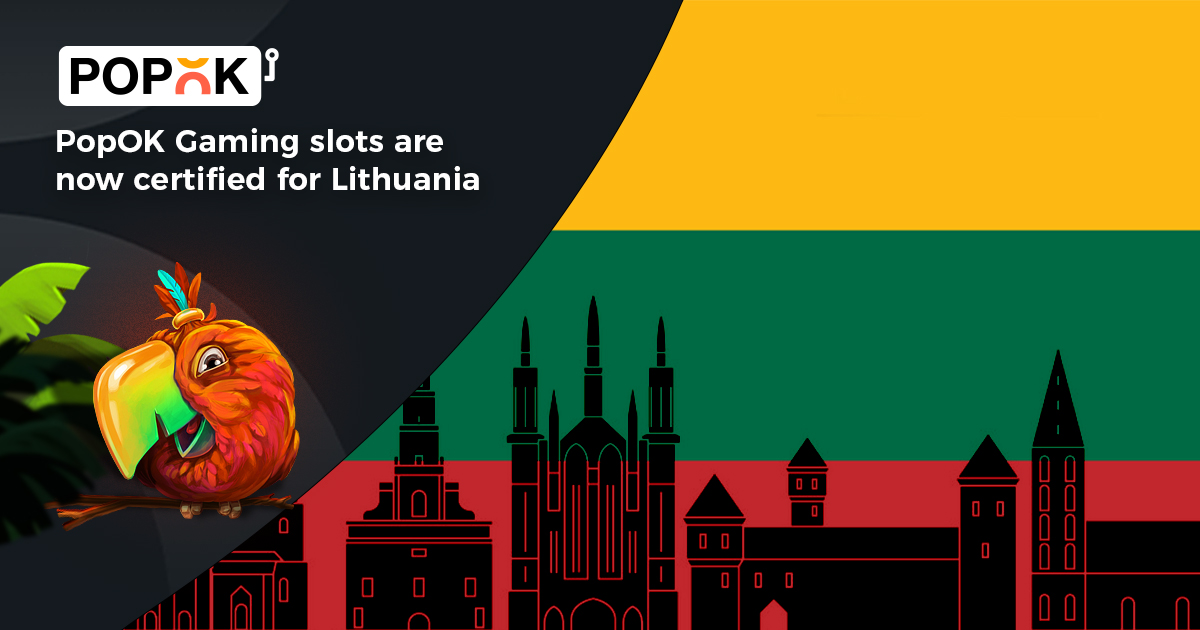 Reading Time:
< 1
minute
18 PopOK Gaming slots are now ready to be enjoyed in Lithuania.
Renowned for crafting top-tier slot games, PopOK Gaming celebrates the certification of 18 of its games alongside the validation of its 4-level progressive jackpot, meeting the regulations set forth by the Lithuania iGaming jurisdiction.
The acquisition of this certification marks a significant milestone for PopOK Gaming, expanding their game distribution across the Lithuanian region while solidifying their position in the regulated market. This breakthrough represents a pivotal step towards offering players top-notch gaming experiences within a secure environment, contributing substantially to the company's partners' business ventures.
Product Manager, Tsovinar Elchyan, said: "It is extremely encouraging to gain game certification also for Lithuania. It paves the way for local players to savor a diverse array of our games, including beloved titles such as Yummy, Diamond Flash, Lost Treasure, 20 Hot Bar, Los Apaches, Lucky Jungle, and many more! Quality is of utmost importance at PopOK Gamings, and meeting local regulations helps us to achieve the quality we are so proud of."
Hacksaw Gaming Launches in the Baltics with Betsafe Lithuania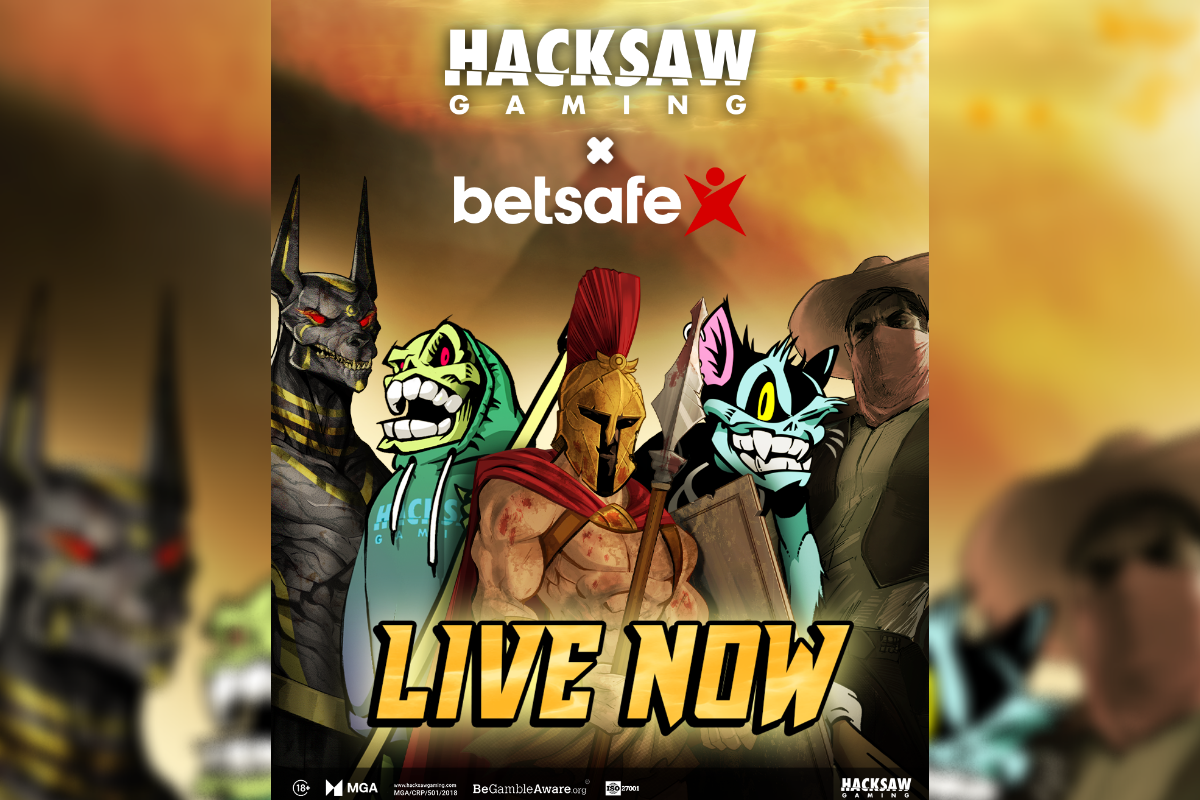 Reading Time:
< 1
minute
Hacksaw Gaming has officially gone live with its exceptional portfolio of games on Betsafe Lithuania!
On the 24th of November, Hacksaw Gaming graced the online casino with leading titles including Chaos Crew, Wanted Dead or a Wild and RIP City. The thrills do not end there, as Betsafe promises another batch to hit the Lithuanian screens by Q1 of 2024.
Hacksaw Gaming announced its affiliation with Betsson in January 2021, and has since fine tuned the collaboration by leaving its mark across a plethora of regulated markets. However, the long-awaited launch with Betsafe Lithuania marks a significant milestone of particular notability, as Hacksaw games are popularized across a jurisdiction where iGaming is flourishing at a rapid rate, bringing a unique gaming experience to Lithuanian players.
Betsafe Lithuania stands proud at the top of the leaderboards, holding its spot in the top 3 each and every quarter. Betsson, known for its commitment to delivering a top-grade gaming platform, is the perfect partner for Hacksaw Gaming's innovative and high-quality game content.
In a joint statement, representatives from Hacksaw Gaming and Betsafe Lithuania express their enthusiasm with the new partnership. "This is going to be an unparalleled gaming adventure as Hacksaw Gaming takes the spotlight with Betsafe Lithuania" said Marcus Cordes, CEO of Hacksaw Gaming. Aurimas Silys, Head of Betsafe Lithuania added, "We are very thrilled to add the brilliant content of Hacksaw Gaming to our outstanding casino portfolio and expand our cooperation even further in 2024".