Exclusive Interview with Chris Armes – Group Chief Technology Officer at SG Digital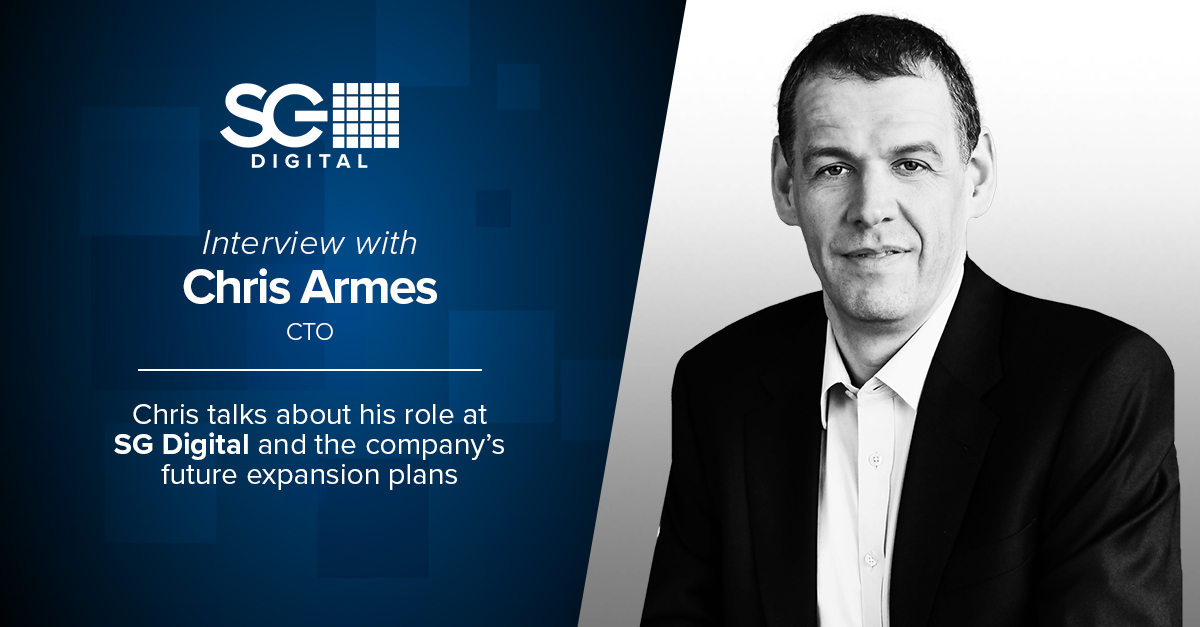 Reading Time:
5
minutes
I am thankful to have the opportunity to take this interview with a professional such as Chris Armes, who has over 25 years' experience of managing high performing global teams, covering the full delivery experience for large-scale international projects, across both hardware and software.
Chris was appointed as Group Chief Technology Officer at NYX Gaming Group in October 2017, and following its acquisition by Scientific Games, is now taking the newly-created division SG Digital to the next level..
I would also like to thank you for following my interview series and for sharing these information with your colleagues and partners. If you would like to be featured in an upcoming interview, please send me an e-mail to reka.szalo@europeangaming.eu and I will happily get back to you!
We are grateful for your generosity to answer our questions. First, I would like to ask you to shortly introduce yourself and tell us when and why you started working in this industry.
Chris: It's a pleasure to speak with European Gaming Magazine. My name's Chris Armes, and I'm the Chief Technology Officer at SG Digital, the newly created division of Scientific Games following its acquisition of NYX Gaming Group at the beginning of 2018. At SG Digital, I oversee the support and development of our products and services across digital gaming, iLottery and sports betting.
This is my first role in the betting and gaming industry, having previously worked for computer software and hardware companies Oracle and Sun Microsystems and one that I'm enjoying greatly since joining the company in September last year. It's a really exciting industry with lots happening, but there's also so much more that can be done to capitalise on new technologies and improve both back-end operations and the user experience.
Before joining SG Digital you worked at Oracle and held the position of Vice President, Engineering for Systems. What are those experiences, key-values that you gained at your past workplace and can use in this new role?
Chris: I have more than 25 years' experience in working and managing global teams for the delivery of both hardware and software products. Oracle and Sun were both worldwide organisations that gave me the experience to take the Digital division forward with a product-led strategy that focuses on innovation backed by new technology. Global engineering in particular is hard to get right, and to make it successful requires a huge time investment. The digital gaming industry today reminds me a lot of the ".com" era with growth opportunities and time-to-market pressures. I plan to bring those learnings to this industry so we can capitalize quickly on the massive opportunity ahead of us.
What role do you undertake in the company's life? What are your tasks and responsibilities?
Chris: Now that the acquisition is complete and the SG Digital division created, the focus for us now is to implement a strategy that accelerates product innovation and delivery across all our verticals.
Central to our plans is the opening of our new Technology Development Centre in Krakow, Poland. We aim to staff the office with over 100 new product-focused employees by the end of 2018, forming our fourth development centre in Europe. Poland has an established reputation for housing high-quality tech hubs, and we're thrilled to establish a presence in the region.
It is my responsibility to oversee all our global technology teams and to bring together our different product development teams under one cohesive delivery model.
A big part of that responsibility is helping build an employer brand that attracts the top talent to SG Digital. We aim to attract talent from across the technology spectrum–not just people who have worked in gaming. A lot of our business is about high transaction rates, low latency and a seamless user experience, things you see in many other sectors such as financial services and telecoms. Expertise from various industries is crucial. We need to welcome new ideas and techniques to maximize our potential.
Which have been the most difficult periods in your career so far and what do you consider your greatest personal success?
Chris: The most difficult periods are those two extreme ends of the spectrum when it comes to resourcing: significant growth and significant reductions. Both are challenging times for very different reasons. Growing and scaling a business brings with it the most basic challenge of finding the right talent. From there, though, you also have to retain the best talent. This is not just about compensation, it is also about the importance of building the brand and proving that you are really a great place to work. Hiring momentum is key, but it's also important to understand that finding the best employees can take time. Employees should feel good about coming to work, even during times of growth. The other challenge with growth is scaling in an efficient and effective manner and having business processes that will scale at the same time. Churning out product is one thing; releasing a polished, quality product is another.
There have been so many things I've been proud to be a part of—I'm sure I'd leave many off by accident if I tried to list them. Building technology teams in new locations such as Prague and Bangalore is greatly satisfying, but so is watching talent grow during a career, as junior engineers become engineering thought leaders on my team. Then you see those engineering leaders come up with new and innovative ways to do things, helping to build a world-class, industry leading product.
What can you tell us about the services SG Digital provides?
Chris: The combination of NYX and SG Interactive means we now provide the broadest portfolio of products and services to iGaming brands across the globe. From nine in-house game studios and a network of third-party suppliers, SG Digital offers over 2000 game titles across our platforms. In addition, OpenBet™, the #1 sportsbook platform, used and trusted by the world's leading sports betting operators.
We're focused on improving all aspects of our products and services, which is why we have opened a new tech hub in Poland to find people who can drive innovation within our product portfolio.
I am sure that you have experience and knowledge about the European gambling industry, especially the Eastern European one. I would like to ask you to share your opinion about the gambling industry in general in Europe or in the countries you know better?
Chris: Europe has and will remain a key focus for us as we look to expand into established territories and emerging markets, which of course includes those in Eastern Europe. Online gaming continues to gain popularity in the central and eastern regions, particularly as regulation becomes more robust.
Another region that is exciting for us is the U.S., where the potential expansion of sports betting will present us with significant opportunities. Although sports betting is currently limited to Nevada, proposals to amend existing laws are gathering momentum, and we could soon see a flurry of states allow punters to place wagers on sporting events for the first time. From a technology perspective, we have to ensure our products are ready and compliant to meet the standards of these new markets, which is a major focus for us right now.
Which are the future plans of the company that you can talk about to our readers?
Chris: We're undertaking a major recruitment drive following the opening of our new development centre in Poland. We're hiring for new people in quality assurance, core software development and product innovation. We're also keen on continual recruitment across the globe, especially as the gaming landscape evolves. To prepare for potential sports regulation in the U.S., for example, we aim to expand our employee base in the region with talented individuals who can ensure our success in a new territory.
Crucial to making ourselves an attractive company to work for is the promise of a career opportunity, which is exciting and provides them with a platform to be creative. We're looking into many areas of technology right now, such as video streaming and voice recognition software, as well as looking into how we can provide a more personalised user experience through a deeper understanding of consumer habits.
What upcoming events are the company focusing on nowadays and how prepared is the company for these events?
Chris: For the short-term at least, much of our focus will be on hiring skilled technology leaders to drive growth and innovation.
It's an exciting time to be a part of SG Digital with so much going on across the many verticals we operate and among the talented teams we have all around the world, all pulling in the same direction.
Exclusive interview with Yiannis Gangas, Chief Product Officer at Vermantia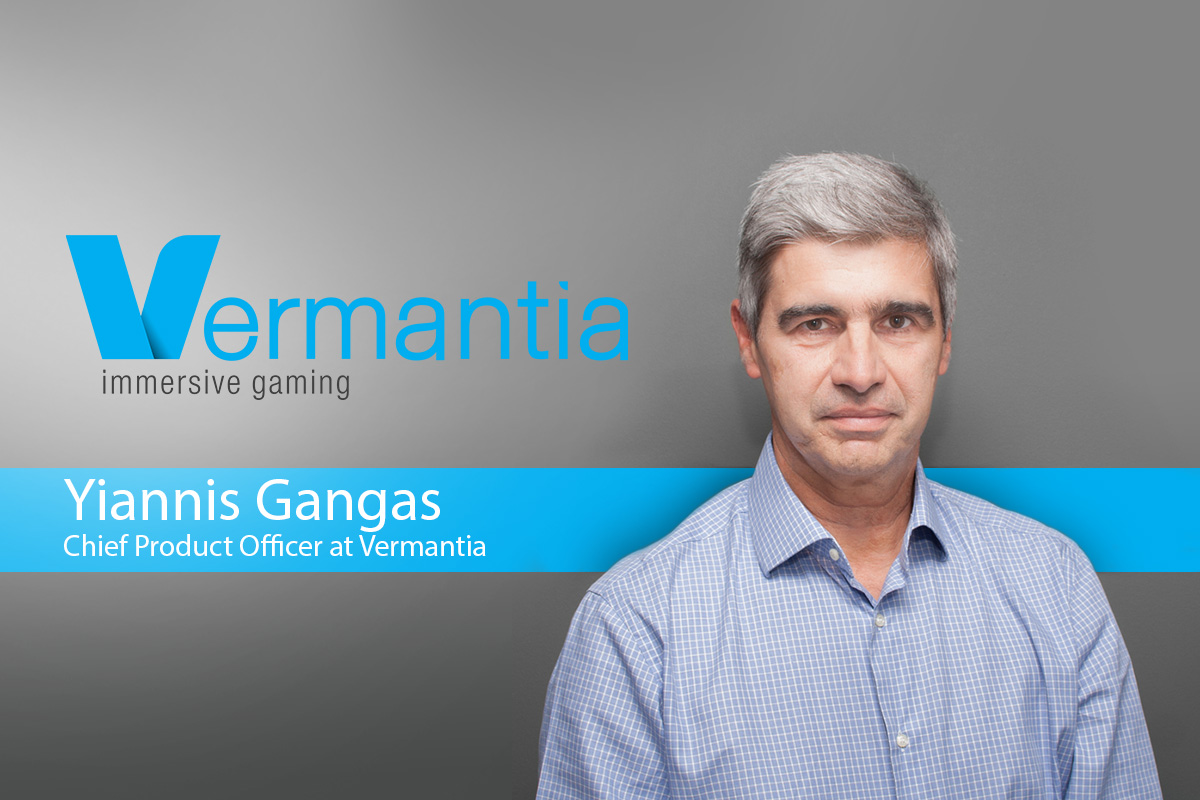 Reading Time:
3
minutes
Vermantia's round the clock live racing service has been turning heads in the industry for some time now. European Gaming caught up with Chief Product Officer Yiannis Gangas to get the low down.
Tell us more about the live racing channels and what they offer.
In short, it's the most comprehensive source of live horse and greyhound racing that any retail or online operator could require. We deliver more than 70,000 premium live events a year from the best tracks in the world, including the United Kingdom, Australia, South Africa, and USA. These feature highly-competitive racing that are proven to attract high-levels of customer engagement and ensure good margins as well as profitability. Crucially, they are available 24/7, so that wherever operators are in the world they can rest assured that they have a high-quality live product on tap for their customers. It is an end-to-end solution too, with a complete odds service, adaptable data feed, automated channel production platform and the latest in broadcasting and streaming technologies.
What makes the Vermantia service different to what else is currently available?
Our live racing content is round the clock, suitable for any time zone, and the most extensive available. Its presentation is also bespoke to each operator. We appreciate that there are local requirements in every territory, so we localise the service by customising the design and content, as well as offering an adaptive data feed for faster deployment. We're very careful to make sure we don't bundle content together which operators don't want. It's very much about listening to what they require and adapting accordingly. We can provide professional live commentary and race cards in any language required and can provide sales and marketing support too. We appreciate not every market has the horse and greyhound racing in its DNA, so there is an educatory requirement on occasion. But we have found that operators who take the plunge even in these markets are not disappointed.
What role does virtual sports have to play in all this?
Virtuals is a really important product and very popular with players. Our service is among the best out there with 20 virtual channels delivered to customers internationally. I'm also delighted our unique baseball game was also recognised at the SBC Awards in London earlier this month. Virtuals has an army of fans around the globe who enjoy it in its own right, as well as those who are happy to get involved in between live sports coverage. But for the latter group, who I think are the majority of customers, it is all about live. I am very pleased to say that Vermantia broadcasts 40 per cent more live racing action than any other provider in the industry. That is particularly important in some countries who do not allow virtuals, of course. But for the others, any operator will tell you that the real sweet spot for customer engagement, whether that's in retail or online, is good quality data, readily available betting markets, and live pictures. That is the holy trinity.
How is this live content distributed?
There is no one size fits all when it comes to distribution and it is important to be flexible. A retail operator in Africa is going to have different requirements and infrastructure to an online brand servicing the Nordics. As a result, we can use either satellite broadcast or streaming to deliver our live race channels. The former covers the globe and offers 24/7 playout monitoring, SLA, and high efficiency video coding for maximum quality at minimum bandwidth. Our streaming solution is ultra-low latency. It's less than a second, in fact, which is as fast as anything in the industry, and much faster than some of the options available to operators.
Which markets do you service at the moment and which operators currently take live racing from Vermantia?
Our live racing channels are deployed in Europe, CIS, and Africa with operators as large as OPAP and Intralot Group who are among our long-standing partners. We are also rolling out as we speak to new clients from Central and Southern Europe to the Caribbean, proving that this type of content delivered in such a user-friendly fashion has universal appeal wherever operators and their customers find themselves in the world.
Exclusive Q&A with Global Gaming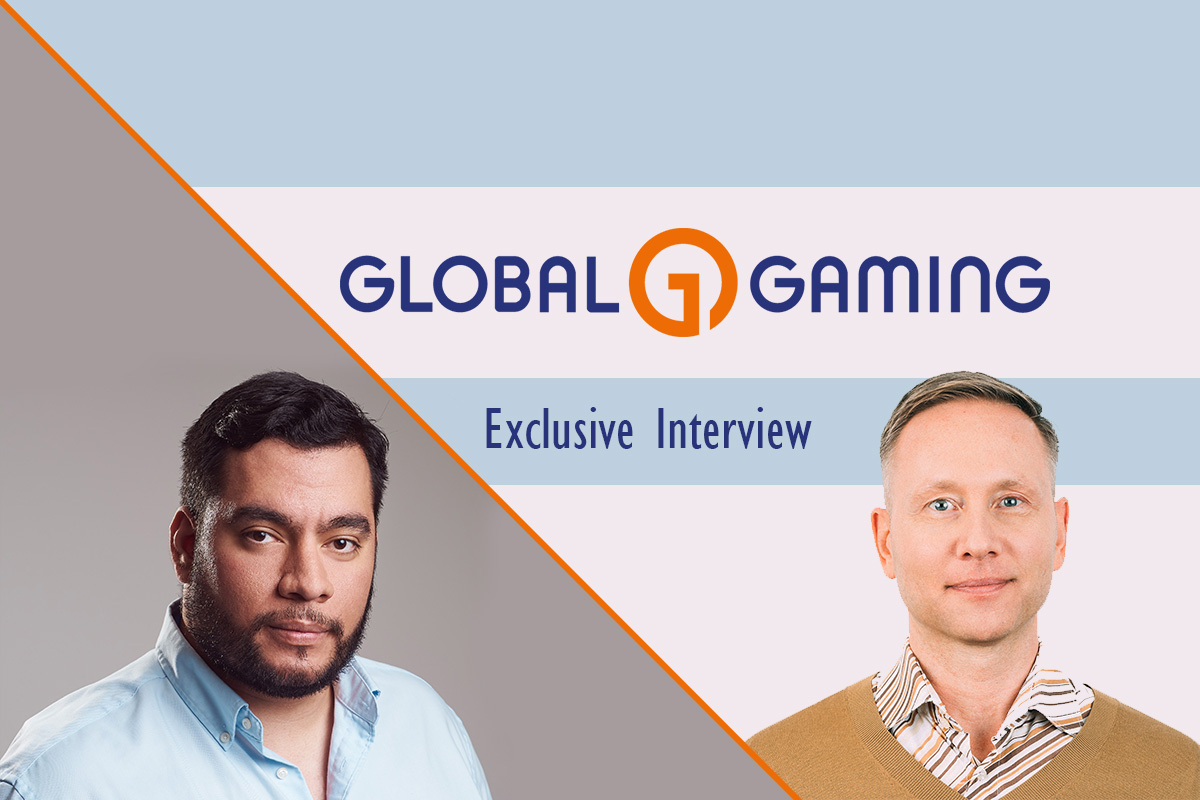 Reading Time:
3
minutes
Global Gaming's Chief Growth Officer Alessandro Focardi and Estonian Country Manager Indrek Tappo sit down with European Gaming to talk about Ninja Casino's recent launch in Estonia
European Gaming: Why did you decide to expand Ninja Casino into the Estonian market?
Indrek Tappo: Estonia plays a big role in our organisation, and we have one of our service centres in Tallinn so we've grown to appreciate the country. Also, Estonia is a licensed and fully regulated, forward-thinking market as well as a hi-tech country, at the forefront of digital development and with a very advanced banking sector. This makes it an ideal country for us to operate in as all our innovations will work very well in the market.
Additionally, the Estonian regulator was appreciative of our innovative technical solutions, which ensure business transparency and compliance, so it was relatively straightforward for us to be granted a licence, which we obtained in July of this year.
European Gaming: What is the current state of the Estonia iGaming market?
Indrek Tappo: We believe there is a good mix of operators and offerings, yet we feel that we can bring so much more to the Estonian players with Ninja Casino. The same way we've dramatically enhanced the player experience for Swedish and Finnish players.
There is potential for exponential growth for online gaming on a global scale and we believe Estonia is no exception. The room for growth in Estonia is supported by positive macro-economic factors such as above European average GDP growth, an all-time low unemployment rate of about 6% and rising income levels.
European Gaming: What are your ambitions for the Estonian market? What can Ninja Casino offer players which isn't already available in the territory?
Alessandro Focardi: Our level of service and our award-winning product provides a much more convenient and easy way to enjoy the playing experience. We can offer players a tailored environment with incredibly fast cashouts, plus we bring our experience from other similar markets where we've managed to delight users.
In terms of ambitions, we aim to become one of the market leaders in Estonia, much like we have managed to do in Sweden.
European Gaming: What kind of marketing initiatives will you put in place to promote the Ninja Casino brand in Estonia?
Indrek Tappo: We always take a holistic approach when looking into what we can offer a new market and the ideal marketing mix. Our goal is of course to make Ninja a household brand among online players. Currently, we're keeping our cards close to our chest but watch this space as we have some great initiatives coming up.
European Gaming: Global Gaming already has an office in Tallinn, will you be looking to add more staff to your operations in Estonia?

Indrek Tappo: We're very happy with the growth we've enjoyed in Tallinn, bringing top talent on board and building a great hub for highly qualified people. For those reasons, we certainly want to grow our Tallinn operations and, as a testament to this, we have just recently refurbished and expanded our office, making room for further growth in terms of headcount.
We currently have a number of vacancies in Tallinn and will likely see that number grow in the near future.
European Gaming: With Sweden a key market for Global Gaming, how is the company preparing for the newly-regulated market which opens in 2019?
Alessandro Focardi: We were among the first operators to submit an application for a Swedish licence back in August and are very much looking forward to it.
We believe in taking a focused approach, analysing where the biggest opportunities are for us to enhance our connection to our users and what the market opening could mean to us in terms of increasing our capacity to give more to our players.
We're very excited about some of the developments we have in store for Sweden in 2019!
European Gaming: With bonus limitations set to be enforced, how do you think this will impact the market? Do Global Gaming have any concerns about the restrictions on bonus offers?
Alessandro Focardi: Regarding bonus limitations, we've been very lucky to have always been on the side of providing users with a better experience instead of trying to compete through bonuses.
Since the beginning, we've looked for ways to enhance the players' experience and increase brand loyalty instead of offering generic discounts and bonuses, so we welcome these changes that will create a healthier, more responsible environment for both players and operators.
European Gaming: Lastly, how are preparations for your new sportsbook coming along?
Alessandro Focardi: We're all very excited about launching sports but are presently not at liberty to comment further.
Exclusive Q&A with Sandra McWilliams of SIS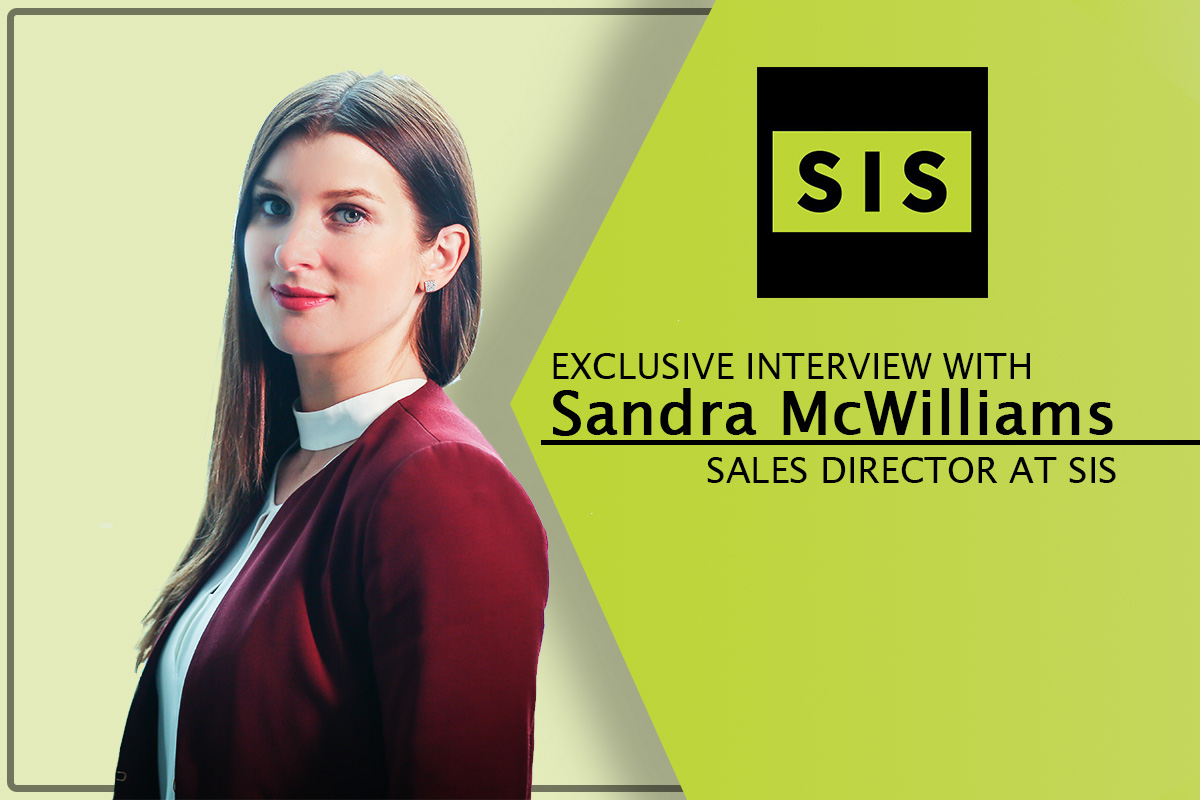 Reading Time:
3
minutes
Always on: any day, any time
Sandra McWilliams, Sales Director at SIS, talks to European Gaming about the development of their 24/7 Live Betting Channels as SIS looks to drive further progress in 2019
European Gaming: What was the motivation behind your recently released 24/7 Live Betting Channels?
Sandra McWilliams (SM): Consumers are so used to having everything on demand due to recent technological advances – such as streaming a box set on demand, and accessing millions of songs at the click of a button.
An unmistakable market trend is that consumers value being able to access their preferred form of content on their own terms. More specifically, within the betting & gaming market, bettors shouldn't have to wait for their next engagement opportunity, and now, bettors can access betting on racing opportunities every three minutes, with the launch of our new 24/7 Live Betting Channels.
These 24/7 Live Betting Channels provide bettors with regular betting opportunities throughout the day, across all time zones, at times that suit them. It is important that there is quality content in all time slots to engage bettors around the world.
European Gaming: To what do you attribute this scaling demand?

SM: I think the demand has always been there, it's just been a question of knowing how to service it effectively. Especially when it comes to serving a global network of partners, which goes to the heart of SIS's status as a truly worldwide supplier of betting content. Trite as it may sound, content remains king. You've just got to understand how best to package it, so that every operator gets something that's really relevant for them, wherever they are on the map.

European Gaming: Do you think the needs of the bettor have changed?

SM: I expect they haven't. I think our innate tastes and desires largely stay the same. The difference is the ability to deliver what the customer wants– and that's a combination of technology, allied to the distribution model. Up until the mid-2000's it was commonplace for consumers to have to wait each week to watch an episode of their favourite programmes but now with the proliferation of streaming services we can binge watch an entire series on demand. Consumers have wanted the ability to watch their desired programmes at times that suited them but both technology and the distribution models prevented them from doing so, until now. The same is true in the betting industry, bettors have always wanted to see the content they are betting on but it hasn't always been possible until now.
European Gaming: How are you able to fill the channels with content that cover all hours of the day?

SM: We've made a concerted effort to boost our racing portfolio, adding quality live racing from racecourses across the globe. Last month we announced a partnership with Tote Media to distribute live pictures from the Latin American Racing Channel's (LARC) meetings. The agreement expanded SIS's Latin American horse racing suite to over 4,500 races per year, with racing from Chile, Argentina, Brazil, and Peru. It also showcases some of the elite racecourses in the region, such as Hipódromo Argentino de Palermo, Hipódromo Chile, Club Hipico Santiago, San Isidro, Monterrico and Gavea. These rights acquisitions follow similar distribution deals with Kranji Racecourse in Singapore, and the Melbourne Racing Club and Thoroughbred Racing South in Australia (in association with RMG) to further bolster a truly international portfolio of premium horse racing.
European Gaming: Explain the format on offer across these live channels?

SM: We can provide these channels as an end-to-end solution to both online and retail operators, featuring live streamed pictures, data, on-screen graphics with betting prompts and an extensive range of markets and prices. These new channels are delivered in a 'Watch and Bet' format and provide attractive and profitable short-form content throughout the day, with a betting event every 3 minutes.
To maintain quality events at all hours of the day, it features exclusive, world-class live UK & Irish horse racing, with international horse racing from Dubai, Latin America, Mauritius and South Korea, as well as UK & Irish greyhound racing. In addition, these events are interwoven with market-leading virtual horse and greyhound races to maintain engagement levels.
European Gaming: Do these channels allow for customisation at all?

SM: Absolutely, there's an option for operators to customise the channels in order to brand them to their specific requirements. This ensures that operators can adjust the product to meet their own individual needs. We can accommodate bespoke partner logos, time zones and languages for commentaries, plus on-screen graphics and betting triggers.
European Gaming: Are there any major operator deals in the works as we start the build up to ICE 2019?

SM: I'm happy to report that we have a number of tier-one operators already lined up to take our 24/7 Live Betting Channels before the end of the year. Naturally, we plan to add to that pipeline between now and ICE in February. As the leading supplier of 24/7 racing, we hope that our stand at ICE will prove the first port of call for operators looking to provide their customers with frequent betting opportunities.