Best Odds Marketing Partners with MintBet
Reading Time:
2
minutes
iGaming-focused marketing consultancy to provide strategic digital marketing services to Irish online sports-betting brand
The UK based strategic digital marketing consultancy that focuses on the iGaming and retail betting sectors, Best Odds Marketing, revealed that it partnered with McBride Racing Ltd, the Irish operator of online sports betting brand MintBet, in order to manage the brand's strategic digital acquisition marketing program in the UK.
MintBet hired Best Odds to manage its online marketing and affiliate program promotions ahead of the launching of its official program. The agreement establishes that Best Odds Marketing, led by Lee-Ann Johnstone, will become  the official marketing partner for MintBet. The two companies will work in partnership to strategically acquire new customers for MintBet and promote the brand in the broader UK market under its existing regulated license.
"We've partnered with Best Odds Marketing because they know this space and have years of proven award-winning experience in acquisition within the iGaming sector. We will leverage their knowledge and expertise to create a competitive offering and actively promote our sports betting and casino brand in the UK."- stated Thomas McBride, Head of Marketing at MintBet.
Lee-Ann Johnstone, founder and CEO of Best Odds Marketing, added: "Partnering with MintBet to help launch this exciting new brand and provide strategic marketing support is a great challenge for our team. It's very exciting to work alongside an organisation that is focused, open to trying innovative marketing techniques and dedicated to building strong affiliate relationships. We look forward to being part of their brand journey online and helping them launch their affiliate program soon."
About MintBet.com
Founded in 1979, McBride Racing Ltd. established its retail arm in 2003 and now offers a high-performance sports-betting and online casino service. MintBet is the exciting and dynamic online re-brand of McBride Racing Ltd, benefiting from over 40 years of industry experience as the family-run bookmaker of choice for customers in the Republic of Ireland and Northern Ireland.
About Best Odds Marketing
Founded in 2017, Best Odds Marketing is a strategic digital marketing consultancy offering affiliate management and digital marketing strategy, servicing the iGaming and retail betting market. With a wealth of expertise growing programmes in the iGaming sector, Best Odds Marketing offers comprehensive digital marketing services based on a collaborative client approach.
Slow and steady wins the race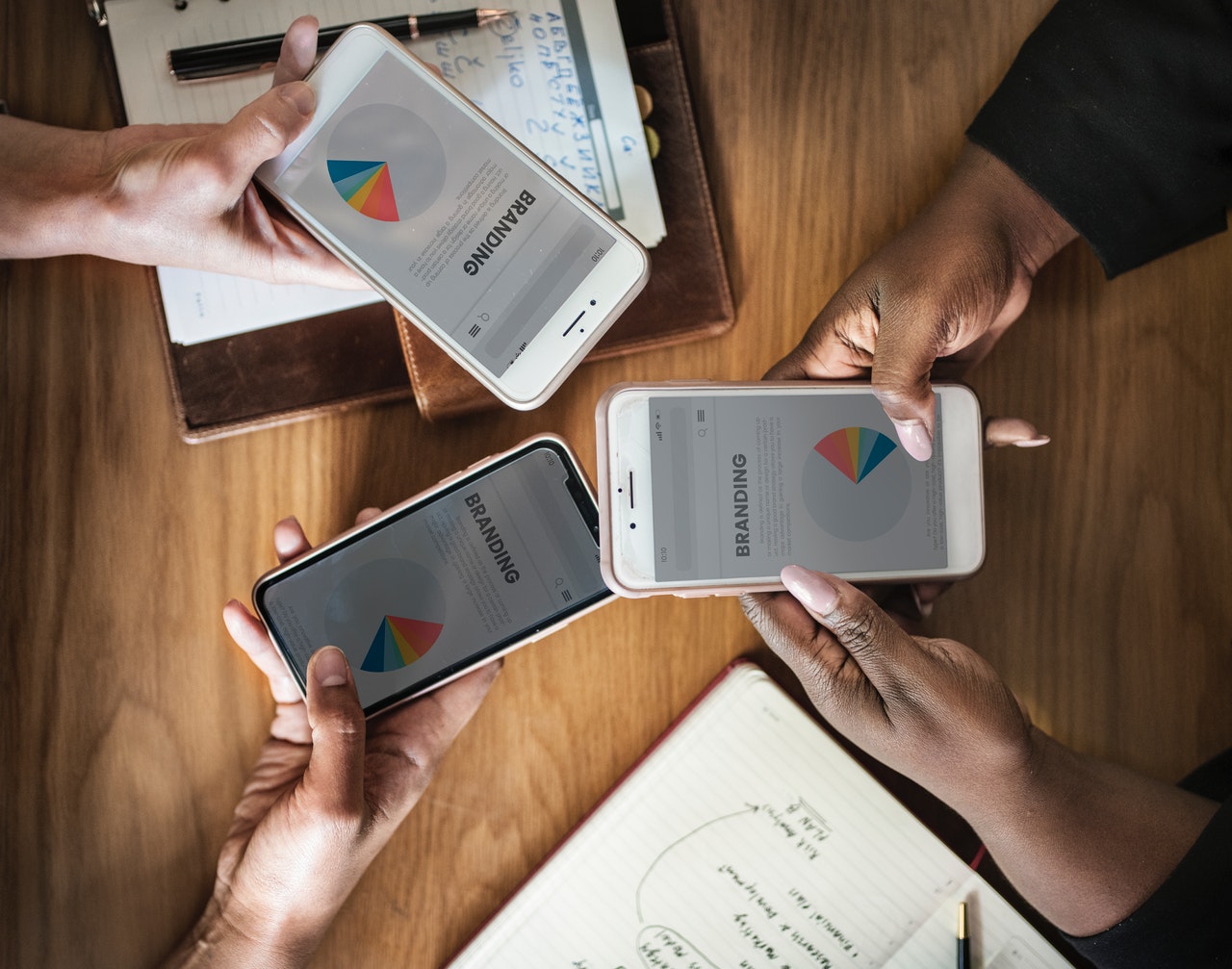 Reading Time:
3
minutes
James Ashton, Head of Content at online casino comparison site FindMyUKCasino.com, says that affiliates should focus on brand building rather than link building.
The online casino affiliate space is one of the most competitive for performance marketers to enter and fight for the spoils. There are thousands of sites all targeting the same players with the same offers from the same casinos.
The majority take the same approach to drive players to their sites, identifying key search terms and then creating ranking content around those words and phrases. This is then supported with link building activity where a volume of value approach is considered the best.
But with so many sites targeting the same keywords with the same content and same approach to link building, it is tough to stand out and deliver potential players the information, tools, and services they need to make an informed decision about where to play.
It could be argued that online casino affiliates are so focused on ranking and link building that the product they offer those that do land on their sites is not up to the standard that it should be. With FindMyUKCasino.com, we have prioritized product and brand over ranking and link building.
So how, and why, have we done this?
Design for the user first and foremost:
The majority of online casino comparison sites use the same design and layout, with the online casino brands they work with listed on the homepage followed by reams of content based around the keywords they want that page to rank for.
With FindMyUKCasino.com, we have designed our homepage so that it looks more like a news or magazine website, allowing us to showcase the great content that we have invested a lot of time and effort into creating.
We have sections for news, features, and must-read guides and interviews that split the homepage into various sections. This makes it really easy for readers to navigate and explore; they can access all this information for free without having to scroll through reams of online casino listings.
Sure, we have split this up with casino cards that we use to push our casino partners, but we have achieved this in a way that looks authentic and does not impose on the user experience. We want them to access our content first and then if they wish, sign up to our casino partners second.
Content that delivers genuine value:
When it comes to the content we create, we focus on genuine, authentic features, explainers, guides and interviews that online casino players want to read. We work with our operator partners to create this content, as well as game developers, regulators, and other stakeholders.
Of course, we are mindful of the need to create some content around key ranking phrases as search remains a big driver of traffic for online casino affiliates. But even when we do, we ensure the content provides the value our readers are looking for.
There really is no point in ranking for a keyword or phrase and have a reader click through to your site only to find the page they have landed on does not provide the information or answers they are looking for. They will simply click off and never come back.
This means writing content that is clear and easy to read and not packed full of terms and phrases designed to assist with ranking. For example, we would never write "the best online casinos the UK will offer…" – a visitor reading this will assume we have made a typo or our writers are not that great.
For online casino comparison sites looking to deliver the best possible experience to visitors, creating top-quality content must be an absolute priority.
Active on social media:
Social media can be a bit of a minefield for online casino affiliates, but we believe it is a powerful way to engage and communicate with our readers. No matter the size of your following – we have a little over 60 followers but growing steadily – its shows you are real and helps to build trust.
The great thing about social media is that affiliates can experiment and have fun; we are working on all sorts of ideas for videos, competitions, interviews, that we believe will really drive engagement and loyalty with our readers and followers.
Build a brand for long term success:
The approach we are taking with Find My UK Casino is that of building a brand as we believe this will ensure we not only acquire readers and potential players but that we are able to retain them over time. Sure, this is a long process to undertake but slow and steady often wins the race.
The ultimate goal is that people Google "Find My Uk Casino" as they know we are the best destination for everything they need to know about playing at online casinos in the UK. We know that is a long way off, but by taking the above approach is a goal we are certain we will achieve.
This approach will not be for all online casino affiliates, but we are happy to be swimming against the tide as we believe this is what will ultimately allow us to stand out from the crowd.
Italy's Adv Ban, Gaziano (SKS365) At Amsterdam's IGB Live!:Coming Back To The Product Is The Way"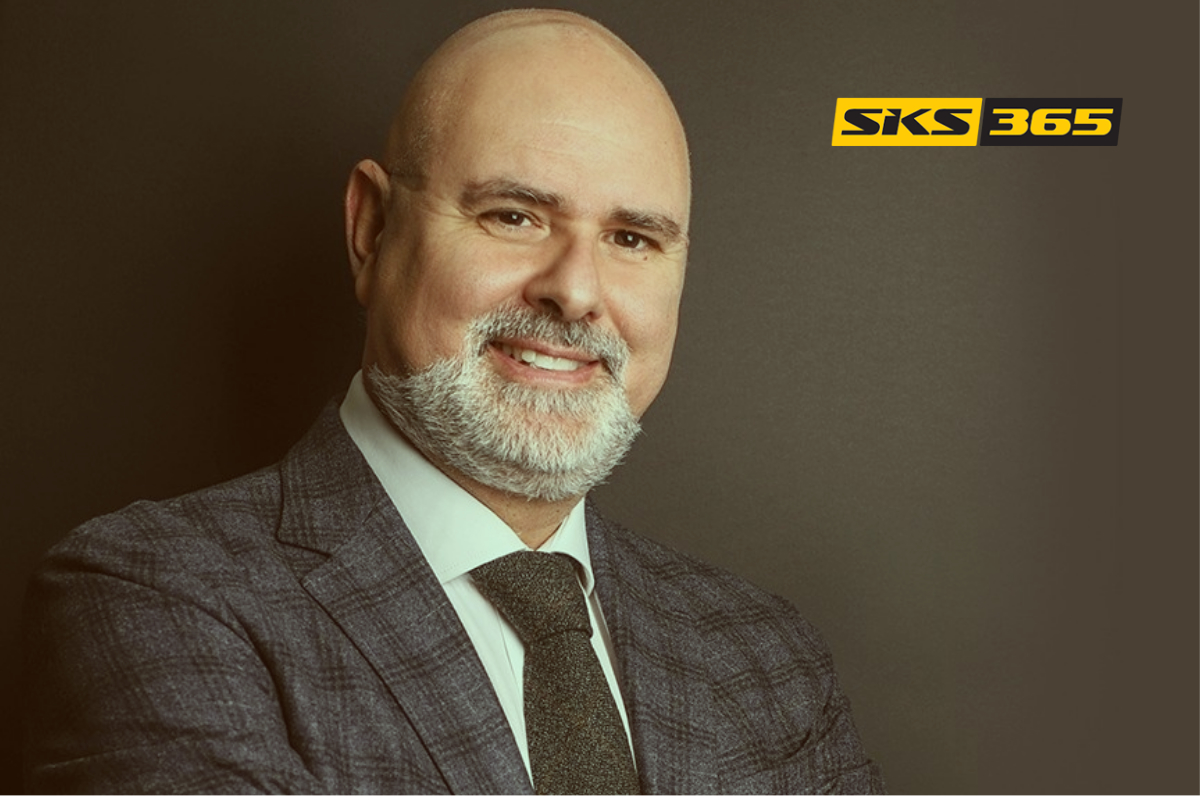 Reading Time:
2
minutes
SKS365's CMO and Country Manager spoke in day 2 of Gioco News meeting, outlining the possible reaction lines of operators and affiliates a few days after the official ad ban in Italy: "If you have a good product it will work by itself. About the affiliates: less promotion, more information."
A special focus was dedicated to the "Italy case", after the recent official entry into force of the ban on all forms of advertising and sponsorship related to the world of betting.
Francesco Gaziano, Chief Marketing Officer and Country Manager Italy of SKS365, was among the speakers about this issue: "We found ourselves in front of a very brief and synthetic legislative norm, for which the following interpretation brought about by AGCOM produced in turn, very wide scoped guide lines. Thus far, though – Gaziano added – We still remain in a phase of substantial passiveness of the market, both from Operators, affiliates and editorial groups whom are yet perusing and exploring further possible alternatives. The confusion generated by this overall approach only feeds huge uncertainty and instability, with grave repercussions on an industry that employs over 60 thousand people. At a time when the product cannot be promoted, all that remains is the product itself, to speak for itself, for this I believe that If you have a good product it will work by itself, and for sure word of mouth is not forbidden by the law."
The new scenario also concerns affiliates, on which Gaziano has focused in an attempt to identify a possible road to renewal: "In this context it goes without a doubt that our affiliates face an important business opportunity, as they will basically represent the only means of exposing the legal gaming offer to the public. In such a scenario – CMO added – it becomes clear that our affiliates will need to operate a transformation evermore oriented towards an informative and comparative nature, not just related to betting odds but the overall gaming offer as well as and not just limited to the products, but also addressing the customer's consciousness in all of protection and safety tools like self exclusion, the ban on underage gaming and so forth."
During his speech, Gaziano focused also on SKS365 commitment about the law: "We are perfectly aware that in order to maintain a joyful yet safe gaming experience, our customers still need to receive coherent informations pertinent to offers, instruments and rules. We are also perfectly aware that our communication needs to feature messages freed of all promotional elements. The overall approach is of complete compliance to the law, whereas extreme caution in our corporate and commercial communication takes the front seat."
About SKS365:
SKS365 Group is an authorized sport betting and gaming operator, one among the leaders in the Italian betting market, whereitoperates under the Planetwin365 brand. The passion for sports, driven by principals of transparency and security with the goal of creatingvalue for the Entertainment industry are allelementsthat SKS365 offersits clients to furtherdevelop the gaming experience and expand business opportunities for all commercial partners.
Through the Planetwin365 brand, SKS365 offers a unique and diversified gaming experienceboth online – via the Planetwin365.it website – and offline, through a retail network of 1000 shops allaround the Italian territory.
GambleRock.com Launches a Social Online Gambling Community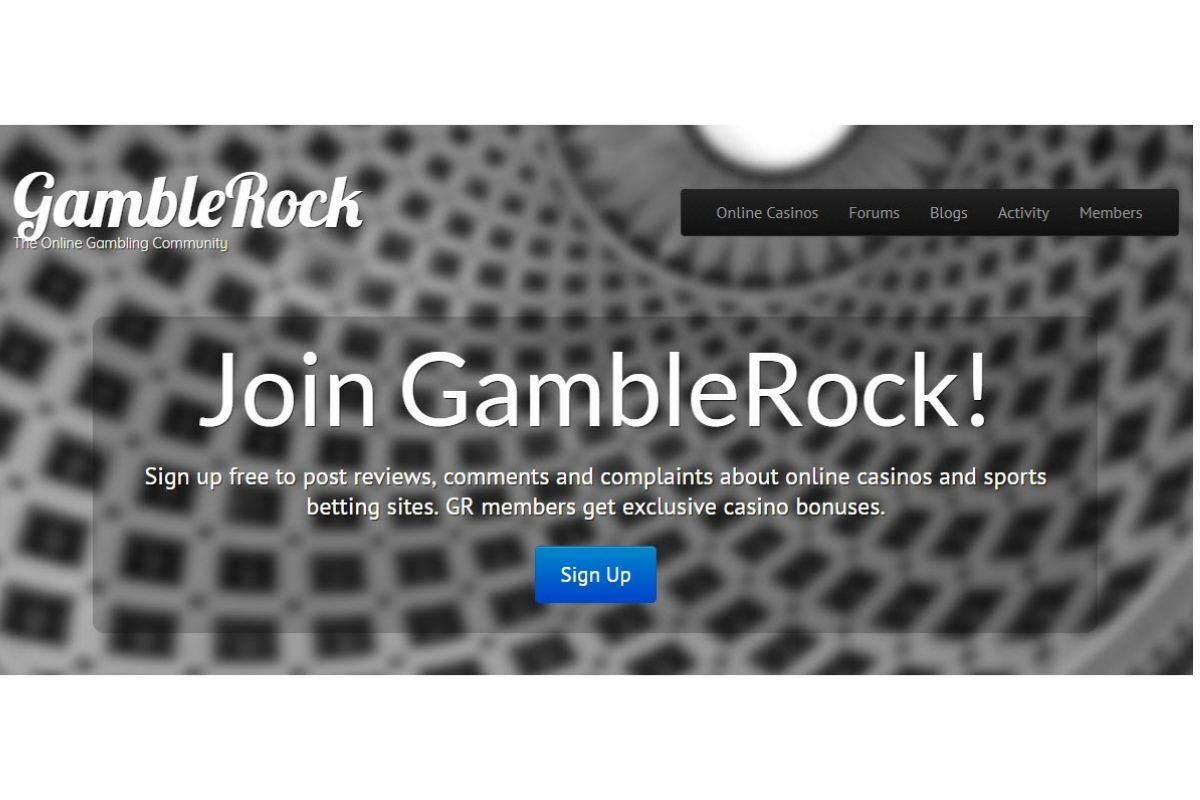 Reading Time:
2
minutes
Introducing, GambleRock.com! Players, affiliates and gaming sites are all welcome to join the fastest growing community for the online gambling industry
A newfangled online casino community is now live for gamblers looking for the freshest gaming news, honest casino reviews, top 10 rankings and prodigious welcome bonus offers. Introducing, GambleRock.com! Players, affiliates and gaming sites are all welcome to join the fastest growing community for the online gambling industry.
The website is free for everyone and connects gamblers directly with online betting sites through its social media like features: private messaging, friends and followers, status updates, activity feeds, WordPress blogs and community discussion forums.
Launched in May 2019, the social gambling community already has members sharing their thoughts and providing helpful tips in the GambleRock forum. It aims to connect players with affiliates, casinos and sports betting websites. The community also provides trusted online casino reviews and lists the top ranked gambling sites organized by country. i-Gaming affiliates and casino affiliate programs are encouraged to share information about their websites and develop business brand pages on gamblerock.com.
GambleRock members have discussions on different topics in the community forum. Players will find exclusive casino bonuses and new casino promo codes from highly trusted gambling websites. Active discussion categories for online betting matters are accessible in the forums. GambleRock offers members a free dispute and mediation service for any complaints they have with an Internet gambling site. Submit your complaint to the online casino complaints forum and they'll contact you to try and help you collect payments and resolve the matter (no cost to you).
The GambleRock top 10 online casinos list is for people who want to play for real money. In addition to their current rankings, they are also developing further lists of trusted online casinos based on the country where players are located in. The reviews are trustworthy, reliable and to the point. Learn useful betting strategies for casino games before making your decision on where to play.
Stay abreast with gambling laws and other issues affecting the online gambling community. Dive deep into the news and read important and extensive news from the industry. Its noteworthy news stories are gathered from credible news sources like CNN, Wall Street Journal, BBC News, Bloomberg, AP News, etc. Every gambling news story that you'll read on GambleRock is from a trustworthy source.
Source: GambleRock