Exclusive Interview with Elvis Dzombic (Head of Business Development at Sportingtech)
Reading Time:
4
minutes
The year 2017 has seen the launch of many new business and we've seen this especially in the B2B sector. Such is the case of Sportingtech. I have managed to catch up with Elvis Dzombic, who is the Head of Business Development at the company to get an overview about what drives these companies to enter the gambling industry.
We have studied your resume and found that you have help establish many successful businesses. Could you give us some insights into some of the industry brand you have helped create and consolidate?
Elvis: In my previous experience, I have managed to help various companies through different services and products to establish or improve the operations in different markets. It is very important to mention that industry, as we know today, don't depend on individual performances and that successful accomplishments come as a result of joint work at all levels. Having an opportunity to work in such dynamic and creative environments, with partners and clients, generates the additional value that is usually the key to success.
Right now, as Head of Business Development of Sportingtech, I have the chance to get involved in a complete project, which has a platform that combines sports, technology and betting into robust gaming business suite. Pulse is a  multi-management platform packed with risk, content and sportsbook management, with in-depth reporting, powerful CRM and CMS, complete modularity and flexibility in business, design and integrations.
Acting as Head of Business Development at such an interesting company must be demanding, especially reaching from web to retail. What are the main challenges you are facing when working with companies that are entering the online sector and have a land-based background?
Elvis: We are faced with many challenges in today's iGaming market, in the field of development of technological solutions, as well as on performance optimization for these solutions, customer satisfaction, regulatory requirements and many other areas. Identifying all these challenges helps us to continuously develop our platform and adapt it for a worldwide usage.
User experience acquired throughout years in the retail environment is way different from the one that punters get online. Dynamics and accelerations in development of today's industry generally reached new levels of data and content distribution. We at Sportingtech help the clients by using our Multichannel Platform – Pulse and all its components, to have full transparency and flexibility in maintaining that distribution through all the channels.
There are basic differences in the operational process between land-based and online operations and we help to overcome these differences, with an emphasis on the advantages and minimising the potential risks by applying different models within the product itself and accompanied services included in our portfolio. Main distinctions are hidden in significantly different and reduced operating costs when it comes to migration or expansion from land-based to online operations, higher availability and market size, better control of business processes within the entire online network, using the most advanced tools through integration or in-house development. It was completely natural to expect that the development of technology will greatly contribute to the fact that Sports Betting and gaming in general, will find their way to the users at any time and anywhere. We strive to be at the forefront of this progress with the ultimate goal of providing the satisfaction to all the users within the distribution chain.
As a new company in the industry, created by a team with a long-standing proven experience, could you explain what are the key services your company provides for clients and partners?
Elvis: Sportingtech is the new brand in online gaming platform providers for worldwide operations that is gathering many years of international manpower experience. Combining the best common knowledge, experience and practices, I can say that company has a really great potential to take its clients and partners to the next level.
I would outline our core product, Pulse Platform that is a very powerful system which brings great stability, high performances, possibilities for customizations, great tools for managing all the operational activities for bookmakers, casino operators, and a lot more.
Sportsbook and all its modules integrated within Pulse will help operators to successfully trade by providing the most attractive odds on the most attractive and also less attractive Sports events and using the great trading and risk management tools.
If you would have access to crystal ball that project the future, what would the future of the company look like in 1 or 2 years?
Elvis: If we are looking at the near future, I have to tell that we have set the path and strategy for Sportingtech to become the key technology partner for the operators worldwide. It will not be that easy as it sounds and we are happy to face all the challenges on that way. It is important that we have the development focus on constant platform improvements, on its capabilities for easy adaption and usage in all continents while complying with different regulations. Also, integrating the most attractive sports betting content and games of chance is the part of the same plan. Having such a large offering and flexibility will definitely help us and our partners to achieve our targets while expanding our presence in regulated markets. One thing is clear, we are bringing the innovations that will definitely improve this game.
Contact Information
Stephanie Coccoluto Pestana – Sportingtech
Press Relations & Communication Manager
s.coccoluto@sportingtech.com
+351 916 229 594
About Sportingtech
Sportingtech is a gaming platform provider with unrivalled back office for successful online operation. It is a new player on the market established in 2017 with betting industry veterans and experts behind it.
The company, with offices in Portugal, Malta, UK and Uruguay, has world wide operations with access to regulated markets.
For more information, please visit our site or follow us on LinkedIn, Facebook and Twitter.
"Impressive is a synonym for efficient" – An exclusive interview with Iryna Kurochkina, Founder & CEO of Digital Choo (DC)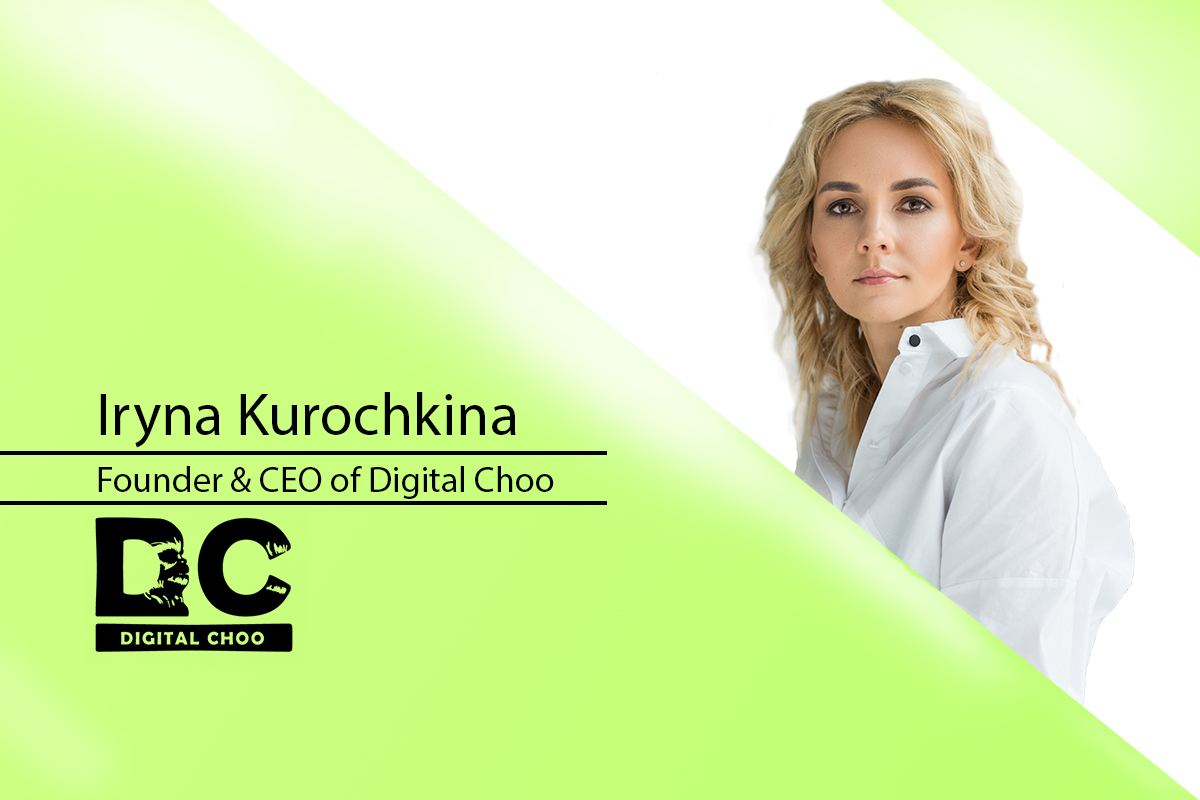 Reading Time:
6
minutes
We managed to catch up with Iryna Kurochkina, Founder & CEO of Digital Choo (DC) for an in detail interview about digital marketing and the creative work behind it.
EG: Let's begin with a few words about Digital Choo. How did the idea of Digital Choo as a digital marketing company evolve? Who were your first clients? Any interesting stories about the company's early years? What does the name Digital Choo signify?
Iryna: Looking back at Digital Choo's first year and compared with what has been accomplished, I am extremely satisfied with our progress. The idea has been growing with 10 key team members for the last couple of years and was conceived from the remnants of some standardized marketing practices that are arcane and unsurprising. We wanted to create, amaze and showcase unique features that would not just inspire but also bring exponentially great results to a client's business.
The agency's name makes you think of digital, but it doesn't indicate our primary direction. We are not only digital; we are a full-range marketing agency, unlimited in our capabilities. But of course, digital is the primary performance media channel of our focus. Our approach fits perfectly with one of our first clients, Parimatch. Other clients supported it too, and the agency grew from 10 people to well over 200 – all of them with the same spark in their eyes and inspiration for unconventionality.
EG: You seem to invest a lot of time and effort in attending conferences. How do you approach conferences? Could you offer any tips to those who are new in the field? What are the things that a participant should do to get maximum leverage out of conferences?
Iryna: Conferences always provide the best opportunities for practice exchanges. They expand our breadth of knowledge through interactions between Product Owners and Service Providers in the gaming industry. This provides a greater understanding of the current capabilities from industry representatives who understand the existing barriers and expanding them through meaningful collaboration. This it is important to DC, as we never rest on our laurels. We are continually working on future trends within the industry and immediately turning them into a general market for customer demand.
The same could be recommended to others – newbies and those who have been in the field for a long time. Productive communication is the key to the development of individual units and the industry as a whole – it's a synergic process, one that is not possible without the other. To get the maximum from every event, define the most important ones for the development of your business, invest maximum effort in them, and expand gradually.
EG: DC has won a number of awards recently, especially creative awards. Which of these are the most satisfying to receive? How do you handle the pressure of maintaining such high benchmarks in subsequent campaigns?
Iryna: Each award is a win and we don't get tired of winning. Of course, we are really proud of the international recognition received. Just this year we were named Best Marketing Services Provider by Betting Awards. Last year we received an Effie Award for providing business efficiency to our local clients. International and local awards are important as they confirm our efficiency and pre-eminence not only on a global scale but also within individual countries that have their own distinctive peculiarities.
In regards to stress, I believe it all depends on how you see it. For us, high benchmarks are the average, something that we strive for on a daily basis, which is our starting point. Taking it to another level, we raise the bar by creating trends, not following them. That develops undue pressure which is the norm, a source of inspiration.
EG: DC operates in a number of countries across continents, Europe, North America, and Africa, offering services to betting and gaming companies. The legal frameworks and regulations regarding betting and gaming vary substantially across countries. Isn't it a challenge to unleash the creativity, while keeping a close eye on the legal aspects? What are your strategies to handle this?
Iryna: It's like life, everything is very simple. If you can't make a difference, change yourself and your perception. In fact, in our business, adaptation is a key tactical tool used within the gaming industry. You cannot change regulations that are constantly changing but you can adapt. You can adapt your product to be responsive to these changes in the shortest of possible terms, you cannot avoid or increase the online or offline frontiers but you can create unique ways to break through the clatter of these frontiers by thinking outside the box and observe the performance in your results.
By taking a fresh approach, we strive for the best and brightest solutions. It is the primary approach of every one of our teams and is integrated into our company when providing services to every one of our clients.
EG: The betting and gaming industries are crowded places with a number of companies operating in each segment. What are the primary yardsticks or criteria that you use for making a particular brand stand out among the crowd?
Iryna: In our time, emotion has become a kind of cult and has already turned into one of the fundamental drivers of success for many businesses that have been gradually introduced into each industry. The bolder the clients, the more efficient are the agencies that are not afraid to accept their challenges. In other words, always be ready to make the impossible possible, and do not just use your expertise with rational persuasion factors and logical arguments on customers.
We try to inspire clients with our ideas and deeds and they often come to us just for this emotion. To us, "bucking" the old stereotypes and not proving every new unique decision that in the current world of transformation of the consumer is what works and brings them multiple results. Moreover, this concerns not only creative solutions but also the methods of implementation and distribution, formats and methods of media distribution and delivery to the consumer. We continue to develop this trend. These are the primary tools of self-measurement, to be out of the box.
EG: It is one thing creating amazingly impressive marketing campaigns for a brand and it is another thing bringing in revenue for the brand. these factors may not always go hand in hand. Could you share a particular case where both aspects went exactly as planned?
Iryna: In my opinion impressive is a synonym for efficient.
For example, let's take a look at our rebranding campaign, the last one we made for our client Parimatch. We had to find a new spirit of true Parimatch customers and develop new communication language with them in order to grow the brand from an online bookmaker to a lifestyle platform for the courageous. Utilizing research and possessing a deep understanding of Parimatch' typical customers. We have known that in order to create a new concept that is relevant for them it is imperative that their perception of themselves be; bold, adaptive and bright as they are.
The information field is saturated, the audience has become more "muscular", it is more demanding on the visual presentation of brands.
You need to instill and introduce strong core beliefs into them, and then like a great designer using bead after bead to string up different WOW chips; enriched with non-standard shooting techniques, visual trends, and high-quality sound.
The business goal was to attract the correct audience, to strengthen the connection with the core of the existing one, and eventually to grow profits. To see this connection, you have to look at any task strategically, in the long term. To me, there's no other way to work. if you want the business to succeed, you have to gain true synergy from a combination of 'impressive' and 'profitable'.
So, returning to the question, if you want to see cases where both aspects have gone exactly as planned, there are plenty on our website.
EG: In several countries, for example, in the UK, advertising watchdogs are increasingly tightening the screws on betting and gaming advertising, especially concerning the impact of these ads on children and problem gamblers. What is your take on this?
Iryna: I believe that bans and creating a stigma on communications regarding these issues won't solve them. The Forbidden fruit is sweet and never enough.
Let's consider a TV series for example. It's a popular, accessible, and joyful product. It's totally fine as a way to spend your free time occasionally. But binge-watching can become real trouble and harm people's daily lives, jobs, sometimes even families. Does this mean we have to ban all TV series? The more logical and productive decision is to communicate the risks of binge-watching and promote shows as an entertainment hobby.
This approach applies well on betting and gambling as well. The real question always lies in the area of adequate perception and open discussions. Bans may cause a rise in unhealthy interest towards the industry, while legalization, on the contrary, will promote responsible gaming, introducing it as a totally acceptable hobby.
EG: Finally, let us talk about the future. Any big announcements coming up? How do you see DC developing in the next few years?
Iryna: After the last few years and our ambitious start, we have devoted ourselves to more rapid development. It is our primary driver. There are a lot of plans: it's like the widening of the DC holding structure as a whole, its expanding by many digital innovation departments, as well as the introduction of new initiatives by our team, both in the scope of branded content projects and media platforms, which will be relevant within a couple of quarters.
We are already working on the next innovative trends of the industry and immediately turning it into a general market for customer demand.
Exclusive Interview with Andrei Andronic (Playson)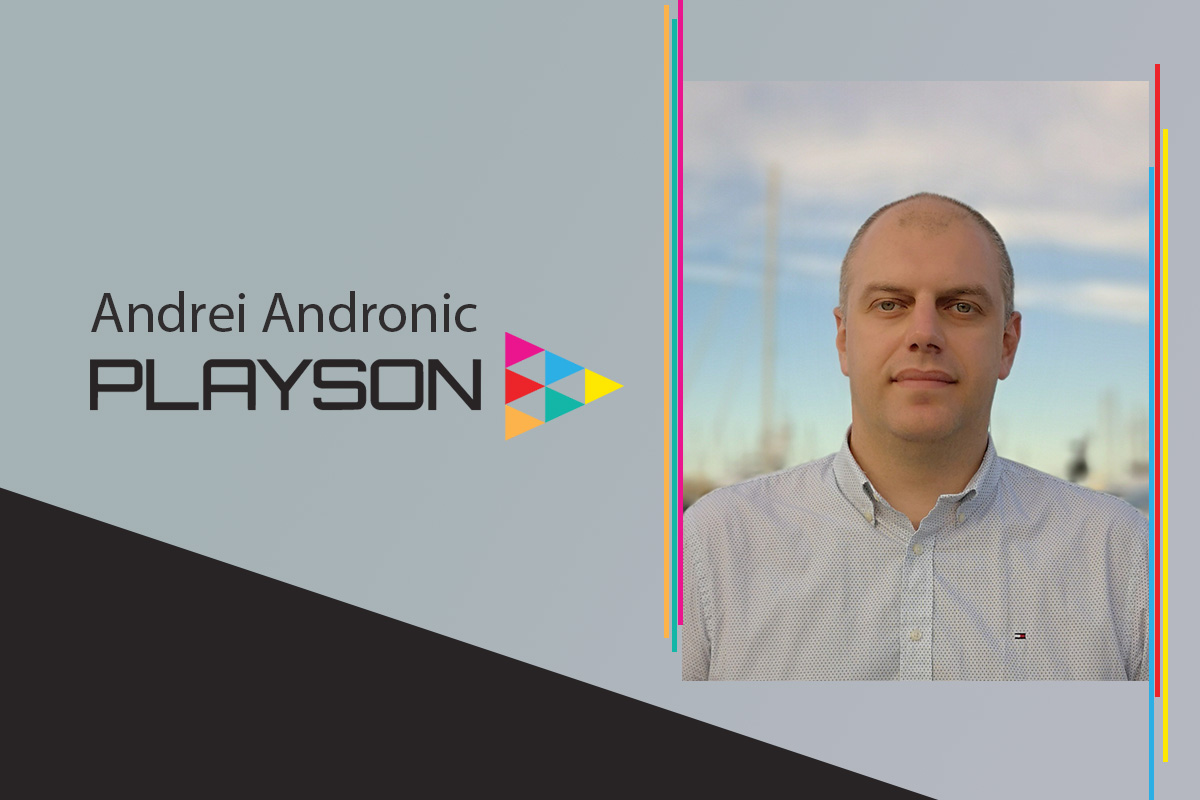 Reading Time:
3
minutes
European Gaming caught up with Playson's Andrei Andronic who talks European expansion, regulated markets, and why the ever-evolving nature of compliance is the perfect partner for innovation and a stepping stone to opportunity.
European Gaming: Is increased compliance and stricter regulation stifling innovation in betting and gaming, or should it be seen as an opportunity for more creative solutions?
Andrei Andronic (AA): It really depends on how one sees and understands compliance and regulations. Personally, I am of the opinion that the days when compliance was considered a constraint on a business' development or innovation are now gone and this view is quite outdated.
For a business to thrive in an industry where regulations are evolving at such a pace, the key to success is flexibility. Though some companies see compliance as something that needs to be weathered, the pace setters view them as an opportunity to prosper. To reap the rewards of industry developments, companies must adapt.
With more countries regulating and competition intensifying, operators are under more pressure than ever to secure an advantage. Companies should be able to adapt deftly and swiftly, meaning the evolution of compliance, regulation and the industry as a whole should be welcomed as an opportunity to flourish.
European Gaming: What are the particular challenges for operators and suppliers in Central and Eastern Europe at the moment?
AA: At the moment, operators face significant challenges. The regulatory regimes are so dynamic that it is a real struggle to keep up with new and ever-changing requirements or occasionally completely new licensing regimes. These processes can take years and be a very busy period for compliance specialists. With the lack of homogeny in Central and Eastern European regions, what works in one area is completely different in another. Playson recently secured a Class II Licence from the Romanian regulators (ONJN), a licence I had been working on right from the start, and one that meant a lot with Romania being my home country. Yet, even knowing the gambling infrastructure well, the process still took a long time, and inevitably would be a completely different experience if you compared it to other regulations.
Operators are also scrutinised more by the relevant authorities than suppliers, but on the other hand, suppliers face more legal challenges. Though the competition in these markets, especially in relation to compliance, can be used as a unique tool to gain an advantage.
Many companies are embracing and implementing compliance as potential boost to their success in Central and Eastern Europe as it mitigates the risk of regulatory actions. Ultimately it presents a company as solid, reliable and trustworthy partner.
European Gaming: What products and services are Playson putting in place to ensure they are both innovative and compliant at the same time?
AA: Our development/engineering, product and integration teams are doing a fantastic job and always creating interesting and unique products. We target regulated markets and ensure technical compliance with the help of our test lab.
When facilitating the evolution of compliance, innovation is an inherent by-product of staying ahead of the curve. At Playson, we are constantly training, be it in-house or utlisiing external workshops. All of our employees are kept up to date on the latest levels of compliance. There's a truly cohesive structure here at Playson whereby those in all divisions are kept abreast of any changes in compliance, and training sessions can be suggested by any department in house to make sure we observe any updates to the social responsibility aspects and other regulatory requirements imposed to us through our licensing conditions.
European Gaming: How important are Central and Eastern European markets to Playson?
AA: Central and Eastern Europe is a big focus for us at the moment and we have made some prominent commercial advances into these areas over recent months. It's a market that collectively we have a wealth of experience dealing with, and that as company, we see a huge amount of potential in. We've enhanced our position in markets such as Lithuania, Latvia, Italy with partnership deals and we recently obtained a Class II Romanian license by the ONJN.
These partnerships are not only a fantastic opportunity for us to have our games released to as many players as possible, but with each new market we enter we acquire more knowledge about regulations and territories. This makes us greater equipped to dealing with possible issues in a variety of regions should they arise, and ultimately makes us a more robust potential commercial partner.
Hyperion playing hard for a win-win all round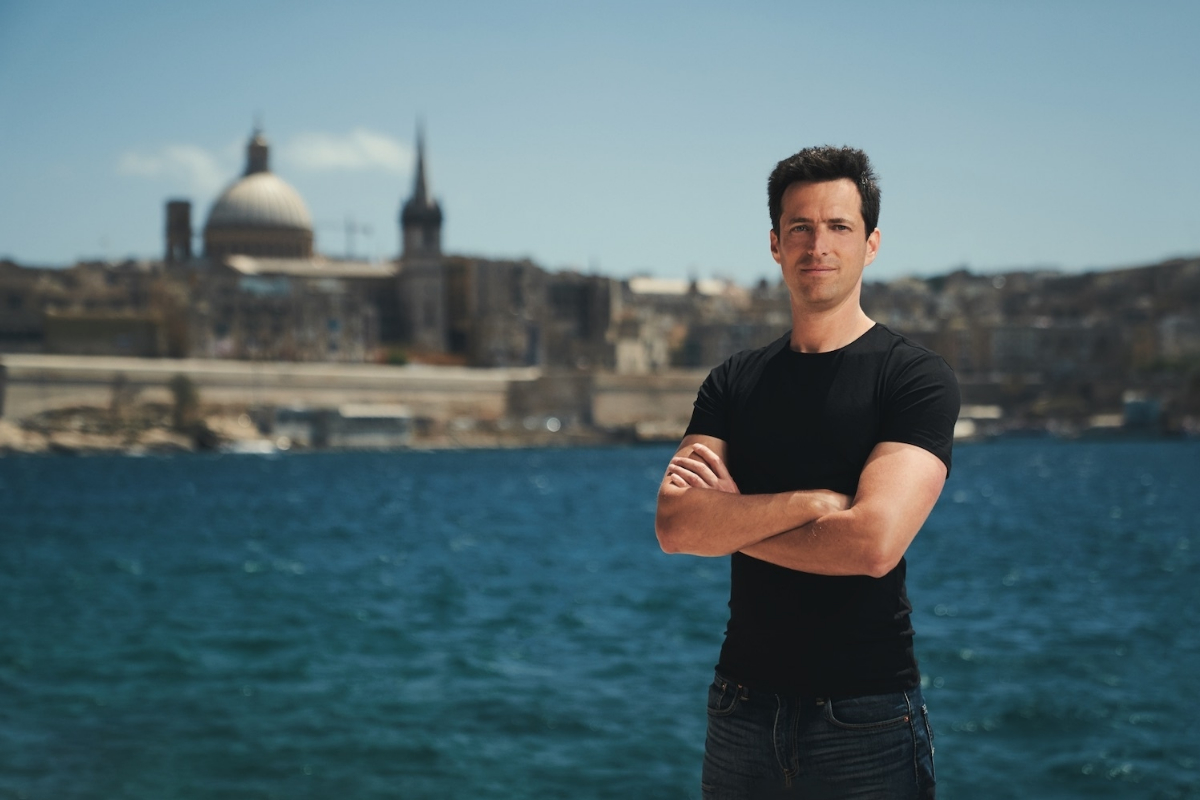 Reading Time:
2
minutes
Stav Zilbershtein will be unveiling Hyperion's new iGaming integrations team shortly and as a sneak preview of what the industry can expect from this pioneering development the phrase 'creating powerful technology driven solutions', gives a pretty good idea of where Zilbershtein is heading.
Hyperion is launching the iGaming integrations team – what is the service about and how does it benefit brands and platform providers?
We realised that many platform providers are constantly being approached by their clients with integration requirements. These can range from implementing game providers to payment providers and other custom 3rd party services. Most platform providers don't want to occupy their core technology team with such requests because they are not setup to support their clients in the form of an agency. On the other hand, the reality is so that platform providers that can't cooperate with the requirements of their clients and cannot provide them with the freedom and flexibility that they need will lose their clients. This is where our team comes into play. We allow platform providers to partner with us and leave this particular type of work to the Hyperion iGaming integrations team. This is a win win for all platform providers in the industry and for their clients.
How successful is it proving to be?
It feels like the most natural step for us. Being based strongly in the iGaming sphere we developed the expertise through our experience in the past years. For platform providers that don't have such custom services unit it makes total sense and we get highly positive responses. Partnerships form fast and without much effort. For brands that we come across that are new or in the process of fast growth we see it as the fastest and most economically efficient solution.
What can brands achieve from working with the Hyperion integrations team?
No matter which platform provider the brand is based on, we can always assist with integrations of any 3rd party solution that the platform supports. Some brands have ideas for various mobile or web based apps and all of those visions require a fast agile provider that can manifest these apps in reality. With the knowledge and experience we have accumulated in the iGaming niche it is the path of least resistance for any fast growing brand.
Who do you look to partner with moving forward?
We constantly talk to all active big and small platform providers. From casino and game providers to sports betting platform providers, sports data providers and payment providers. If your solution is not mentioned on our iGaming integrations page we strongly invite you to contact us and establish a partnership with Hyperion. It's a win win from all sides.
What do you aim to achieve this year with the integrations team?
We want to enable the flexibility to create powerful technology driven solutions to all brands and all clients of the popular platform providers. This year the market is getting much more sophisticated than what it used to be and only those that will be able to drive strong technological based solutions to their players will survive. We are here to enable that to any brand that realises that reality.