Irish people lose more money per head on gambling than anyone else in Europe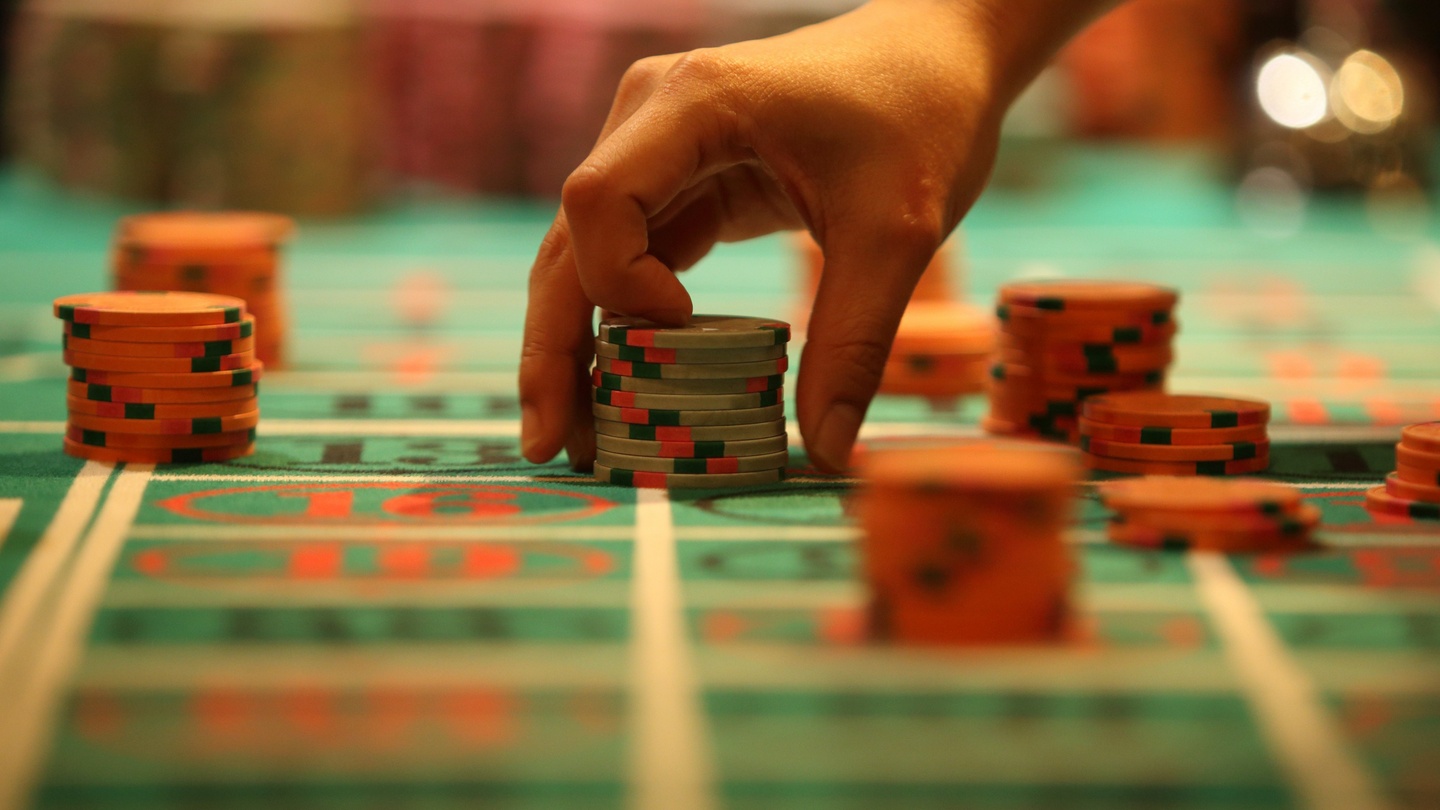 Reading Time:
8
minutes
John Meagher (independent.ie) explores how easy access to online betting is increasing the risk that some of us will stop having fun, and develop a harmful addiction
When Barry Grant decided he would specialise in counselling for gambling addiction, he knew there was something he had to do. To fully get a sense of what future clients would be going through, he opened online betting accounts with some of the biggest gambling companies on earth.
The Wicklow-native, now based in Waterford, had never gambled before – and had long avoided the slot machines in the amusement arcades on the promenade of Bray. But now, he was signing up with Paddy Power and the the other household- name bookies and was placing bets.
He quickly became alarmed about how it started to take over his day. "I was surprised to get such a buzz from it," he says. "There was this feeling of excitement that you might win some money. And then more money. After a few days, my mind was racing – and it was all so easy to gamble on my phone. The gambling companies had made it so appealing to bet – and I didn't have to darken the door of a bookie."
Grant soon closed all his online accounts and never made a bet again, but he had quickly come to understand just how easily it is for someone to become addicted to gambling.
Now, in the course of his work as one of the country's few gambling-specific counsellors, he meets men and women of all ages and all backgrounds who have had their lives wrecked by gambling. "Many of them have only gambled online, especially the younger ones. Some have never been inside a bookies and would admit to not knowing what to do if a betting slip was put in front of them. They've grown up with online gambling being available around the clock – and, as I found out myself, it's all too easy to gamble whenever you want, no matter where you are.
"The likes of Paddy Power has made it incredibly easy to bet on your phone – you've almost got to admire how user-friendly their app is."
The fallout of gambling has been thrown into sharp relief this week thanks to the publication of a new book, Tony 10, which details one man's descent into a gambling-induced hell. Its subtitle – The Astonishing Story of a Postman who Gambled €10,000,000… and Lost it All – offers a snapshot of how one man on the street found himself in way over his head.
Wexford man Tony O'Reilly started off with a simple €1 bet but became so hooked on gambling that he ended up stealing €1.75m from his employer, An Post, in order to fund his habit and – he thought – reduce his debts. He wound up in prison and he lost many of the most precious aspects of his life, including his marriage. The book's title refers to the online betting username O'Reilly had used.
Davy Glennon can understand the dark nights of the soul that O'Reilly experienced more than most. The Galway hurler, who won an All-Ireland medal last year, says he lived 10 chaotic years trying to cope with his addiction to gambling and says he is only now trying to get back to "some sort of normality".
"I am a chronic, compulsive gambler and I will be until the day I die," he says, speaking to Review this week after an evening training session with his county teammates. "Not only did I have 10 chaotic years where I didn't know if I was coming or going, but I caused people close to me an awful lot of pain and I regret that so much."
Glennon is one of a number of high-profile GAA players who have spoken openly about their addiction to gambling and he hopes that by detailing his own difficulties, he can encourage other young people to stay clear of the temptation to place that first bet.
"I was 16 when I started," he says. "It was a simple bet in the local bookies. I didn't think anything of it at the time, but I started to enjoy betting on stuff. Before you know what's happening, you're betting all the time. I mean, it didn't take long before it reached the point that I'd be waiting in the car park of my local town for the bookie to open while my family thought I was studying."
The advent of smartphone technology and 4G connectivity has helped make gambling companies super wealthy but has come at an enormous cost to people like Glennon. "It was better 10 years ago in that the bookmaker would be closed at night and you could at least go away and think about what you were doing," he says.
"But in recent years, the temptation to gamble is there all of the time. You could wake up at 4 in the morning and you could have gambled away a few hundred euro in seconds. And it becomes like monopoly money – you stop thinking it's real, maybe because you don't see physical cash being handed over like you would in a bookies."
Glennon says he sought help soon after one particular gamble didn't work out. He had placed a €2,000 stake that three particular horses would finish one, two and three during a race at Cheltenham in 2015 and stood to make €58,000. It was all going perfectly until the final hurdle when one of the horses fell.
It was at the Cuan Mhuire addiction centre in Galway that he started on his journey to recovery. One of the counsellors there, Alan Martin, says he is seeing increasing numbers of young people present with severe gambling problems.
"Online gambling has made a bad situation much worse," he says. "It's helped to normalise gambling and it may well have attracted people who would never have gambled in the traditional ways. One of the people that was here recently was a 23 or 24-year-old woman, and the reason she started was because of the gambling pop-ups that she used to get on her phone after going into certain websites.
"Unfortunately, the only thing the gambling firms are concerned with is making money – and they're making an awful lot of money very easily. What they don't see are the broken lives that are left behind and I'm not just talking about the person with the addiction. Families can be destroyed by gambling. Homes can be lost. Marriages can break up. Children can be badly affected. It's horrific and the thing about online gambling is that often there are no warning signs for loved ones, and the revelation comes out of the blue for them."
Barry Grant believes the gambling behemoths aren't doing nearly enough to keep the pledge they make about responsible gambling. "When they talk about responsibility and so on, they're empty words," he says. "They're in the business of making money, plain and simple, and they've become very good at creating products that appeal to all sorts of people."
The Paddy Power home page is a case in point, according to Grant. It boasts an enticing offer to new customers: Bet €10 and get €30 in free bets. "That's the equivalent of someone passing a pub and seeing a sign in the window saying 'Buy a pint and get three pints for free'. And they talk about responsibility. And it's not just Paddy Power – they're all at it."
Paddy Power celebrates its 30th anniversary this year and by any measure, it's a phenomenally successful business. A merger with Betfair in 2016 made it one of Europe's biggest gambling operations. The newly merged firm received a market valuation of €10.2bn on its first day of trade.
Review contacted Paddy Power in relation to this article and was asked to present a series of questions. It declined to answer them directly. Instead, a short statement was furnished through the Dublin PR firm Drury Porter Novelli, and a request to examine the 'responsible gaming' section of its website.
"Paddy Power Betfair is strongly committed to responsible gambling," it reads. "We promote and provide market-leading tools to help customers control their play. We engage proactively with customers showing signs of potential harm. We fund research and treatment for problem gambling. As a long-standing policy, we do not discuss specific customer accounts, either past or present. There have been significant developments in our approach to responsible gambling since 2011. This is, and will continue to be, a key business priority as we systematically seek to enhance our approach to responsible gambling."
Review was told that the company would be providing no further comment, including requests for elaboration on how it engages with "customers showing signs of potential harm". It also declined to say which "research and treatment for problem gambling" it funds or what amount it donates.
Huge personal cost
John [not his real name] has been receiving counselling in the past 12 months and believes gambling firms should be compelled to devote a large chunk of their profits to combating addiction. "At least 10pc should be devoted to it, including the funding of addiction centres and a high-profile advertising campaign to show how destructive gambling can be. If they were able to do it for the tobacco industry, they should be able to do it for gambling, too."
He says he has only ever gambled online. "I started off betting on the results of Premier League soccer matches. Then I started betting on the most ridiculous things, like which player would be the first to score or who would score with a header. I started betting on politics and TV reality shows – and the whole thing just ate into my life. And there's a huge cost – not just financial. I lost my girlfriend over it – and I don't blame her because I made my life a misery."
John is in his mid-30s and continues to live with his parents in a bid to pay off his debts. "It's not where I wanted to be at this stage of my life but it feels like paradise to where I was at two years ago. I never, ever want to go back there and it makes me angry about how the bookies aren't held to account."
Too often, he says, their publicity stunts are seen as playful, no-one-gets-hurt antics, lapped up on social media, but he believes that it only serves to normalise gambling. "I was disgusted with the Mayweather-McGregor fight," he says. "Paddy Power had Mayweather wearing boxers with their logo on it. It's all seen as a bit of fun, but what it means is lots and lots of publicity for them."
Estimates vary about how many problem gamblers are in Ireland at present, but it's conservatively thought to be 40,000. Barry Grant says the Government hasn't done nearly enough to tackle the problem.
"The Irish Gambling Control Bill has been gathering dust since 2013," he says. "I'm mystified about how it hasn't been enacted yet, especially as the existing legislation is so badly out of date." The most significant document on the statute books – the arcane-sounding Totaliser Act – dates from 1929.
Alan Martin says restrictions on advertising and promotion are badly needed. "I can't see a negative in it. At the moment, it's all too easy for these companies to reach vulnerable people. And it's everywhere, no matter where you look."
In the UK, steps are being taken to restrict certain forms of gambling advertising. TV ads from Bet 365 encouraging 'in play' gambling are likely to be banned from April. In a campaign that armchair football fans will be all too familiar with, actor Ray Winstone pops up at half time offering odds on markets such as the next scorer or the final score.
These urgent calls to action – such as to 'Bet Now!' – are being condemned by the regulator, Committees of Advertising Practice, over fears that consumers may feel pressurised into participating when they otherwise would not.
Bet 365 – whose logo is emblazoned on the shirt of hometown club Stoke City – will have been dismayed by the ruling. The company has become one of the the world's betting giants, and in 2016 MD Denise Coates paid herself £217m, making her the highest paid boss in Britain.
Despite the scale of the problem, both Barry Grant and Alan Martin believe addicts can always be helped. "It starts with getting help," Grant says. "One of the first thing to do is to install blocking software on all devices, such as Gamban, and then to get a close friend or family member to take control of finances."
'Stop and think'
"We have 600 people a day at Cuan Mhuire's five centres around the country," Martin says, "and while they may have other addiction issues, such as alcohol, many of them have gambling problems and they can and are being helped. It's important that that message is out there – no matter how bad a situation someone may be in, it is possible to turn things around. It isn't easy but it can be done."
Davy Glennon, meanwhile, is hoping to stay on the straight and narrow and his immediate focus is on something he loves: hurling. Galway play Dublin in the Allianz league tomorrow and he hopes to be part of it.
"I would say to anyone who's thinking of making their very first bet to stop and think, and to ask themselves if they really know what they're doing. It might feel like fun, but if you find yourself going back to it time and again, it will quickly turn into a nightmare. I wouldn't wish it on anyone."
Source: independent.ie

Gaming Americas Weekly Roundup – April 12-18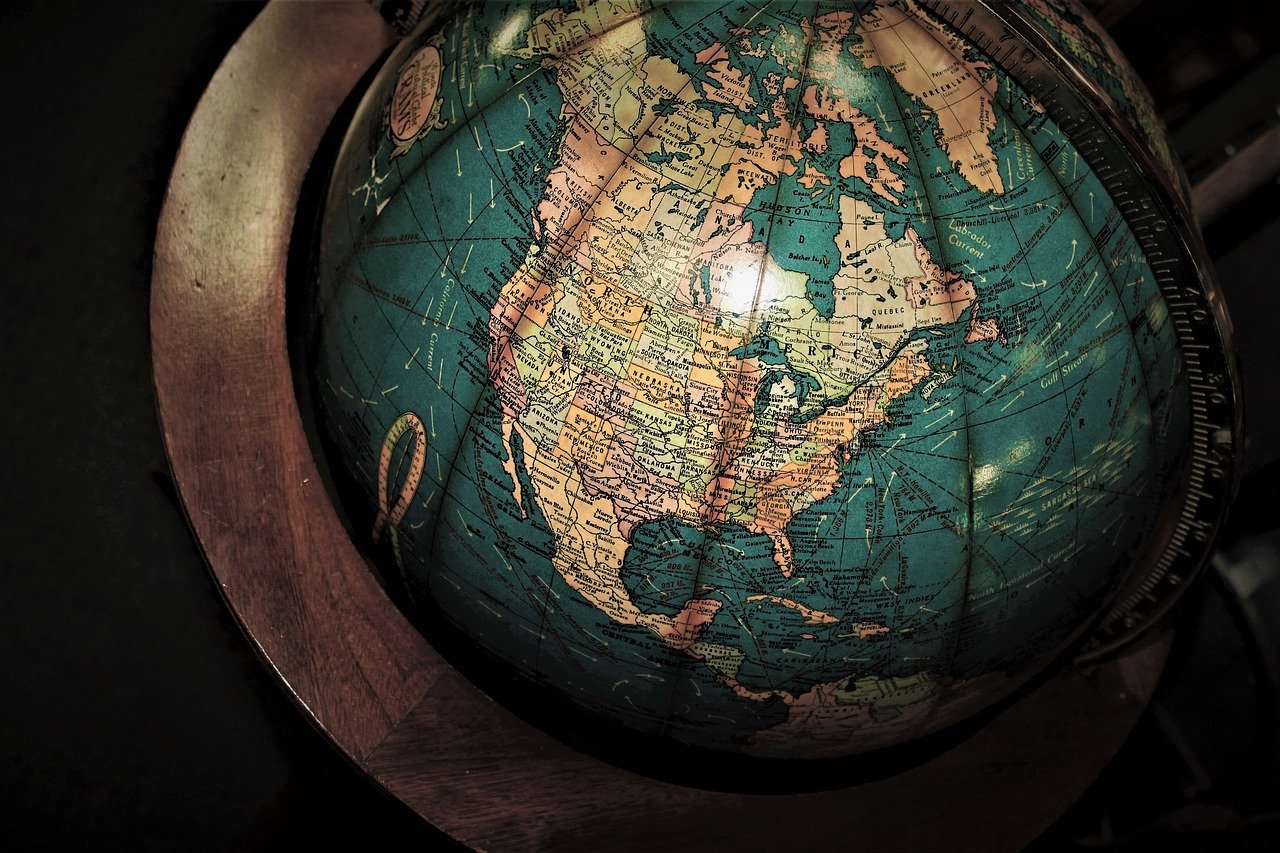 Reading Time:
3
minutes
Welcome to our weekly roundup of American gambling news again! It was again an eventful week in the USA, despite the still-active virus attack.
Here, we are going through the weekly highlights of the American gambling industry which include the latest news, new partnerships and compliance updates. Read on and get updated.
Latest News
Rush Street Interactive (RSI) has launched its flagship brand and award-winning online casino platform BetRivers.com in West Virginia. Through RSI's partnership with Century Casinos Inc.'s (Nasdaq: CNTY) Mountaineer Park Inc., West Virginians can now play a fun array of online slot games and popular table games such as blackjack, roulette and baccarat. Similar to other markets where it operates, BetRivers.com plans to consistently add fan-favourite casino games to its site in West Virginia to provide players with fresh content and the same robust library of games it is known for in other states.
Rhode Island-based Bally's Corp has announced that it has entered into an agreement to acquire Tropicana Las Vegas Hotel and Casino from Gaming & Leisure Properties Inc for about $308 million. The agreement for the nearly 1500-room hotel, casino, theatre and convention property also involves a sale-and-leaseback transaction relating to Bally's Black Hawk, Colorado and Rock Island, Illinois, casino properties. The Bally's-Tropicana transaction is expected to close early next year.
Leaders from the global games industry who participated in #PlayApartTogether have committed to reactivate the initiative launched one year ago, which encourages gamers everywhere to follow World Health Organisation (WHO) health advice on COVID-19 prevention. As part of #PlayApartTogether, a large number of gaming companies agreed to disseminate evidence-based health messages from WHO to help slow the spread of COVID-19. To promote these messages, hundreds of game industry leaders in the interactive entertainment space have encouraged their vast network of users to follow the WHO's health guidelines.
Wynn Las Vegas has announced a new COVID-19 vaccination and testing policy for its employees. As per the new policy, all employees must get vaccinated or undergo weekly COVID-19 tests. The company said that 60% of its employees have already been vaccinated. The announcement comes as the Nevada Gaming Control Board says it will only consider expanding capacity beyond the current 50% limit if casino-resorts take "measurable and material steps" to get employees vaccinated.
Financial Results
Sports wagering revenue in Iowa reached a new record of $13.5m in March, while the US state's handle also hit a new monthly high of $161.4m. The revenue total represented a 1,025.0% increase on the $1.2m reported in the same month 2020, the month in which the novel coronavirus (Covid-19) pandemic shuttered the state's casinos and saw major leagues suspended. It also marked a 75.3% month-over-month rise on the $7.7m posted in February this year, as well as breaking January's $11.3m revenue record.
The casinos in Atlantic City saw an 80% drop in profits last year. According to the state Division of Gaming Enforcement, Atlantic City's nine casinos collectively posted $117.5 million in gross operating profits in 2020, down from nearly $594m in 2019.
New Partnership
Online casino content developer Spinmatic has entered into a new partnership deal with the Mexican operator BigBola. Through the deal, Spinmatic has strengthened its presence in Latin America, particularly in Mexico, where Big Bola has twenty casinos, apart from the Big Bola Online platform. Spinmatic has a strong interest in the Mexican market, with several of its games already dedicated to this country's culture. Some of these Mexican-themed slots are El Fuego, Mayanera Return, Día de los Muertos and the most recent 3 Amigos.
Appointments and Promotions
Leading US gaming company DraftKings has appointed Brian Angiolet as its first-ever Chief Media Officer. Most recently, Angiolet served as SVP and Chief Business Officer at Verizon Communications. During his tenure at Verizon, Angiolet spearheaded a number of high-profile, multi-billion-dollar content and advertising initiatives including broadcasting, sports and digital entertainment deals across Verizon's Fios and media properties, partnerships with premier sports leagues like the NFL and NBA, and oversight of Verizon Wireless' advertising and media portfolio.
Gaming Laboratories International (GLI) has announced multiple promotions within the company. Promoted to senior vice president are Christine Gallo, Compliance and Quality Assurance, and Kevin Mullally, Government Relations and General Counsel. Promoted to vice president are Elizabeth Harrison, Human Resources; Mackenzie Haugh, Engineering; Sangeeta Reddy, Engineering; and Angela Zografos, Vice President, Legal, Corporate and Regulatory Compliance. Throughout the company's global laboratories, dozens of engineers have also been promoted.
Compliance Update
A pair of bills in the Florida Senate would create a state gaming commission and allow pari-mutuel facilities to offer certain forms of gambling without holding live horse races or jai alai games to bet on. Senate President Wilton Simpson announced that the Regulated Industries Committee will consider SB 7076 and SB 7080 during their meetings next week. The move comes while officials are engaged with negotiations with the Seminole Tribe over a new gaming compact. SB 7076 would create a five-member "Gaming Control Commission" which would oversee all of the state's gaming activities. Currently, the Division of Pari-Mutuel Wagering oversees Florida's commercial gambling market.
Affilka enters into partnership with ProperSix Casino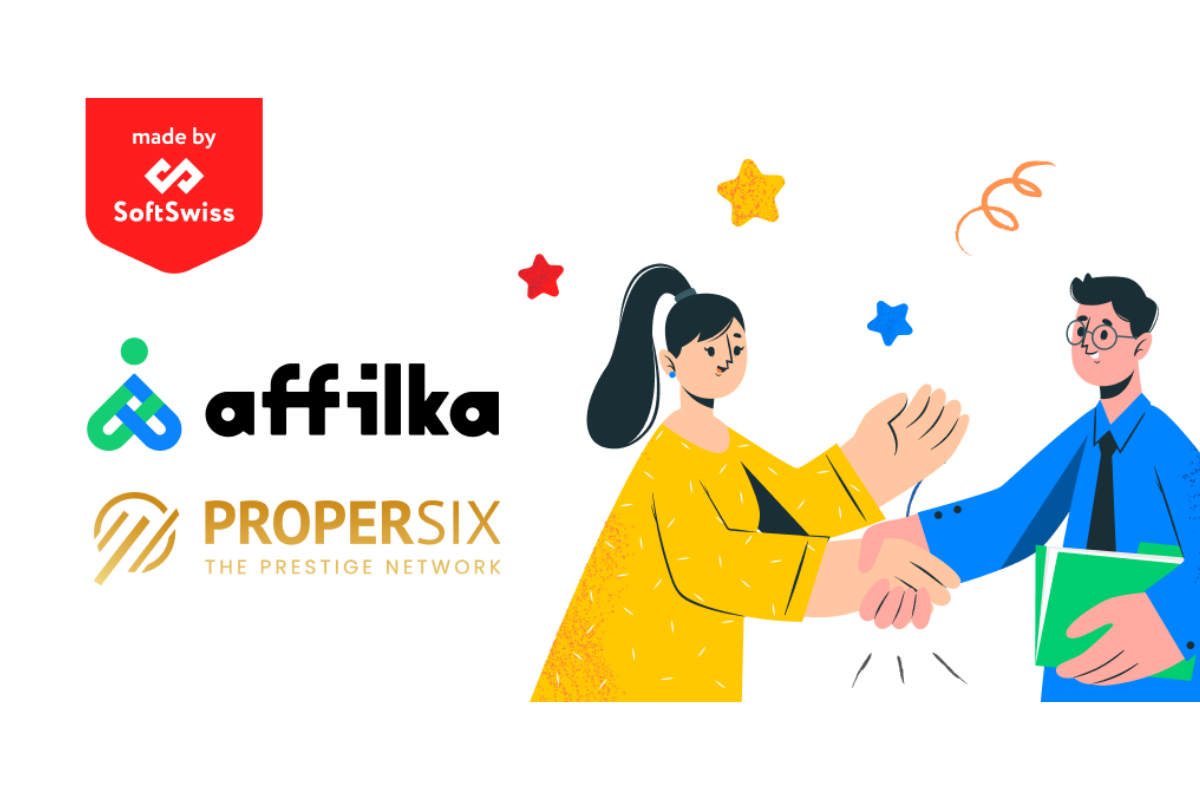 Reading Time:
2
minutes
Affilka, an Affiliate Marketing Platform developed by SoftSwiss inked a deal with a third-party brand ProperSix Casino. Now SoftSwiss will be providing its state-of-art services to the newly-launched online crypto casino brand.
An affiliate program of ProperSix Casino will be powered by Affilka, providing its users with a unique combination of transparency and functionality including an extremely flexible commissions constructor aimed at optimising marketing expenses.
A new crypto casino ProperSix is entering the market, giving players the chance to play various games online by using their cryptocurrencies. Customers will be able to play with ProperSix tokens or other most known cryptocurrencies, including BTC, ETH and USDT. With the casino having just been launched, 30 new and original games are ready for players from around the world. With many different bonus systems that help achieve the highest payouts, the luckiest players are sure to win big.
Furthermore, after an increasingly effective integration process with Affilka, the client decided to expand the area of cooperation between SoftSwiss and ProperSix by also signing a deal with SoftSwiss Game Aggregator. The project is bound to be fully integrated later in Q2 and will provide ProperSix Casino with a cost-effective, yet very efficient one-stop-shop solution with a wide portfolio of game providers that are constantly replenishing.
Anastasia Borovaya, Product Owner of Affilka commented on this event: "Affilka may be a newcomer among affiliate marketing software providers in the iGaming industry. Yet it keeps on proving itself as a reliable, secure and very strong and cost-effective tool for iGaming operators. We're super excited to launch this project alongside ProperSix and are looking forward to very productive cooperation!".
Richard Haverinen, CEO of PROPERSIX OU noted: "ProperSix is proud to announce that it will be collaborating with SoftSwiss Game Aggregator to ensure the best user experience and many more games to get jackpots in. Furthermore, Affilka by SoftSwiss will ensure reliable, safe and trustworthy operation along with high load resistance. The Online Casino is already live, so people are already purchasing ProperSix tokens and getting ready to see if they will be the ones to get the biggest payouts".
About SoftSwiss
SoftSwiss is an international tech company supplying widely acclaimed, certified software solutions for managing iGaming operations. SoftSwiss holds a number of gaming licenses, providing a "one-stop-shop" white label casino solution by taking care of all technical, legal, and financial processes on behalf of its customers. The company has a vast product portfolio, which includes an Online Casino Platform, Game Aggregator with thousands of casino games, an Affiliate Platform, and a recently launched sportsbook platform. In 2013 SoftSwiss was the first in the world to introduce a bitcoin-optimized online casino solution. The company has thus been regarded as the leading technical expert when it comes to the use of cryptocurrencies in online gaming.
About ProperSix Casino
New crypto casino ProperSix is entering the market, giving players the chance to play various games online by using their cryptocurrencies. Customers will be able to play with ProperSix tokens or other most known cryptocurrencies, including BTC, ETH and USDT.
OneTouch and BWG launch epic quest for lost love in The Maiden & The Swordman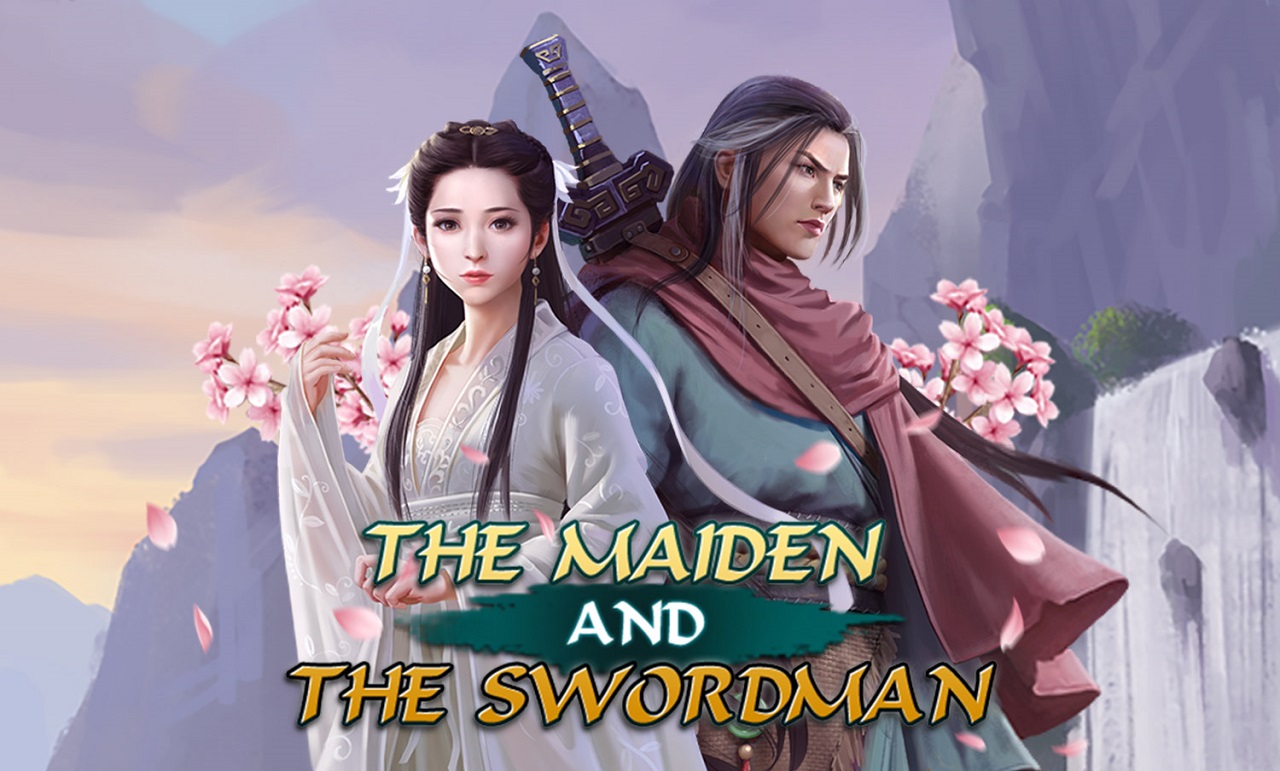 Reading Time:
< 1
minute
Mobile-first games developer OneTouch has partnered with Big Wave Gaming (BWG) to launch The Maiden & The Swordsman, a stunningly designed, graphic rich slot that sees players join the game's hero in his quest to find his true love.
The five-reel, three-row, 50-line slot follows the journey of the Swordman as he battles the elements to reach his beloved Maiden uncovering huge wins and a treasure trove of bonus features along the way.
If players reveal three or more scatters they are rewarded with an unlimited number of free games, or up to 10 free games including a unique 'nudge' feature that could turn wins into even bigger prizes. Players' fortunes can improve further if they uncover the Wild waterfall symbol that takes over the reel and can lead to even larger potential pay outs.
OneTouch has experienced huge success and growth with its cutting-edge mobile-first slots, tables games and live casino products in 2021, alongside the signing of several landmark commercial agreements and partnerships including with Relax Gaming that has integrated its suite of games and provides OneTouch with access to its host of tier-one operators.
Petra Maria Poola, Head of Business Development and Operations at OneTouch, said: "The Maiden & The Swordman is a beautifully designed game and we're delighted with the results of our partnership with BWG. Players will revel in going on an epic journey across a mysterious land, packed with adventure, with our two central characters and discover hidden features and bountiful prizes along the way with the potential to pick up massive wins."