Irish people lose more money per head on gambling than anyone else in Europe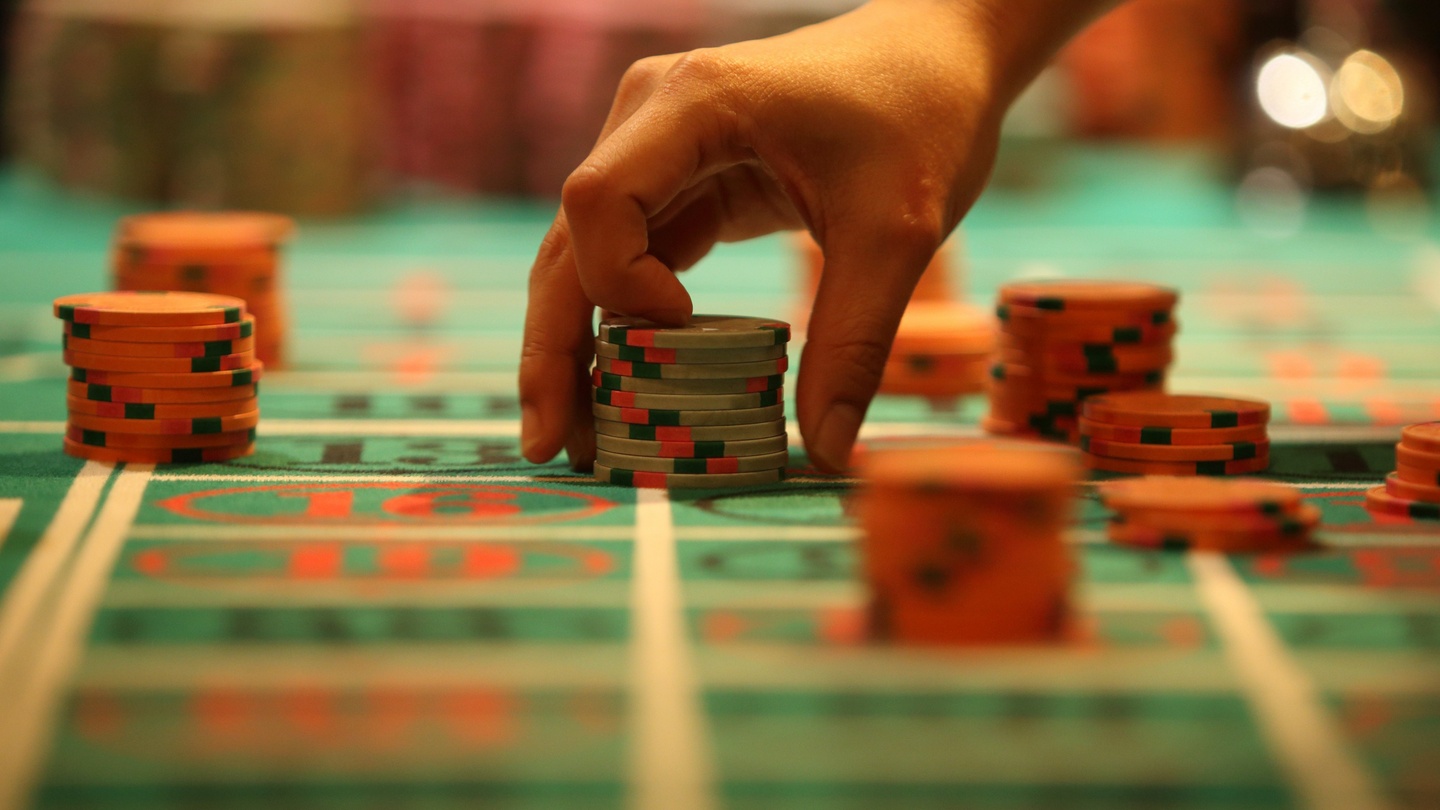 Reading Time:
8
minutes
John Meagher (independent.ie) explores how easy access to online betting is increasing the risk that some of us will stop having fun, and develop a harmful addiction
When Barry Grant decided he would specialise in counselling for gambling addiction, he knew there was something he had to do. To fully get a sense of what future clients would be going through, he opened online betting accounts with some of the biggest gambling companies on earth.
The Wicklow-native, now based in Waterford, had never gambled before – and had long avoided the slot machines in the amusement arcades on the promenade of Bray. But now, he was signing up with Paddy Power and the the other household- name bookies and was placing bets.
He quickly became alarmed about how it started to take over his day. "I was surprised to get such a buzz from it," he says. "There was this feeling of excitement that you might win some money. And then more money. After a few days, my mind was racing – and it was all so easy to gamble on my phone. The gambling companies had made it so appealing to bet – and I didn't have to darken the door of a bookie."
Grant soon closed all his online accounts and never made a bet again, but he had quickly come to understand just how easily it is for someone to become addicted to gambling.
Now, in the course of his work as one of the country's few gambling-specific counsellors, he meets men and women of all ages and all backgrounds who have had their lives wrecked by gambling. "Many of them have only gambled online, especially the younger ones. Some have never been inside a bookies and would admit to not knowing what to do if a betting slip was put in front of them. They've grown up with online gambling being available around the clock – and, as I found out myself, it's all too easy to gamble whenever you want, no matter where you are.
"The likes of Paddy Power has made it incredibly easy to bet on your phone – you've almost got to admire how user-friendly their app is."
The fallout of gambling has been thrown into sharp relief this week thanks to the publication of a new book, Tony 10, which details one man's descent into a gambling-induced hell. Its subtitle – The Astonishing Story of a Postman who Gambled €10,000,000… and Lost it All – offers a snapshot of how one man on the street found himself in way over his head.
Wexford man Tony O'Reilly started off with a simple €1 bet but became so hooked on gambling that he ended up stealing €1.75m from his employer, An Post, in order to fund his habit and – he thought – reduce his debts. He wound up in prison and he lost many of the most precious aspects of his life, including his marriage. The book's title refers to the online betting username O'Reilly had used.
Davy Glennon can understand the dark nights of the soul that O'Reilly experienced more than most. The Galway hurler, who won an All-Ireland medal last year, says he lived 10 chaotic years trying to cope with his addiction to gambling and says he is only now trying to get back to "some sort of normality".
"I am a chronic, compulsive gambler and I will be until the day I die," he says, speaking to Review this week after an evening training session with his county teammates. "Not only did I have 10 chaotic years where I didn't know if I was coming or going, but I caused people close to me an awful lot of pain and I regret that so much."
Glennon is one of a number of high-profile GAA players who have spoken openly about their addiction to gambling and he hopes that by detailing his own difficulties, he can encourage other young people to stay clear of the temptation to place that first bet.
"I was 16 when I started," he says. "It was a simple bet in the local bookies. I didn't think anything of it at the time, but I started to enjoy betting on stuff. Before you know what's happening, you're betting all the time. I mean, it didn't take long before it reached the point that I'd be waiting in the car park of my local town for the bookie to open while my family thought I was studying."
The advent of smartphone technology and 4G connectivity has helped make gambling companies super wealthy but has come at an enormous cost to people like Glennon. "It was better 10 years ago in that the bookmaker would be closed at night and you could at least go away and think about what you were doing," he says.
"But in recent years, the temptation to gamble is there all of the time. You could wake up at 4 in the morning and you could have gambled away a few hundred euro in seconds. And it becomes like monopoly money – you stop thinking it's real, maybe because you don't see physical cash being handed over like you would in a bookies."
Glennon says he sought help soon after one particular gamble didn't work out. He had placed a €2,000 stake that three particular horses would finish one, two and three during a race at Cheltenham in 2015 and stood to make €58,000. It was all going perfectly until the final hurdle when one of the horses fell.
It was at the Cuan Mhuire addiction centre in Galway that he started on his journey to recovery. One of the counsellors there, Alan Martin, says he is seeing increasing numbers of young people present with severe gambling problems.
"Online gambling has made a bad situation much worse," he says. "It's helped to normalise gambling and it may well have attracted people who would never have gambled in the traditional ways. One of the people that was here recently was a 23 or 24-year-old woman, and the reason she started was because of the gambling pop-ups that she used to get on her phone after going into certain websites.
"Unfortunately, the only thing the gambling firms are concerned with is making money – and they're making an awful lot of money very easily. What they don't see are the broken lives that are left behind and I'm not just talking about the person with the addiction. Families can be destroyed by gambling. Homes can be lost. Marriages can break up. Children can be badly affected. It's horrific and the thing about online gambling is that often there are no warning signs for loved ones, and the revelation comes out of the blue for them."
Barry Grant believes the gambling behemoths aren't doing nearly enough to keep the pledge they make about responsible gambling. "When they talk about responsibility and so on, they're empty words," he says. "They're in the business of making money, plain and simple, and they've become very good at creating products that appeal to all sorts of people."
The Paddy Power home page is a case in point, according to Grant. It boasts an enticing offer to new customers: Bet €10 and get €30 in free bets. "That's the equivalent of someone passing a pub and seeing a sign in the window saying 'Buy a pint and get three pints for free'. And they talk about responsibility. And it's not just Paddy Power – they're all at it."
Paddy Power celebrates its 30th anniversary this year and by any measure, it's a phenomenally successful business. A merger with Betfair in 2016 made it one of Europe's biggest gambling operations. The newly merged firm received a market valuation of €10.2bn on its first day of trade.
Review contacted Paddy Power in relation to this article and was asked to present a series of questions. It declined to answer them directly. Instead, a short statement was furnished through the Dublin PR firm Drury Porter Novelli, and a request to examine the 'responsible gaming' section of its website.
"Paddy Power Betfair is strongly committed to responsible gambling," it reads. "We promote and provide market-leading tools to help customers control their play. We engage proactively with customers showing signs of potential harm. We fund research and treatment for problem gambling. As a long-standing policy, we do not discuss specific customer accounts, either past or present. There have been significant developments in our approach to responsible gambling since 2011. This is, and will continue to be, a key business priority as we systematically seek to enhance our approach to responsible gambling."
Review was told that the company would be providing no further comment, including requests for elaboration on how it engages with "customers showing signs of potential harm". It also declined to say which "research and treatment for problem gambling" it funds or what amount it donates.
Huge personal cost
John [not his real name] has been receiving counselling in the past 12 months and believes gambling firms should be compelled to devote a large chunk of their profits to combating addiction. "At least 10pc should be devoted to it, including the funding of addiction centres and a high-profile advertising campaign to show how destructive gambling can be. If they were able to do it for the tobacco industry, they should be able to do it for gambling, too."
He says he has only ever gambled online. "I started off betting on the results of Premier League soccer matches. Then I started betting on the most ridiculous things, like which player would be the first to score or who would score with a header. I started betting on politics and TV reality shows – and the whole thing just ate into my life. And there's a huge cost – not just financial. I lost my girlfriend over it – and I don't blame her because I made my life a misery."
John is in his mid-30s and continues to live with his parents in a bid to pay off his debts. "It's not where I wanted to be at this stage of my life but it feels like paradise to where I was at two years ago. I never, ever want to go back there and it makes me angry about how the bookies aren't held to account."
Too often, he says, their publicity stunts are seen as playful, no-one-gets-hurt antics, lapped up on social media, but he believes that it only serves to normalise gambling. "I was disgusted with the Mayweather-McGregor fight," he says. "Paddy Power had Mayweather wearing boxers with their logo on it. It's all seen as a bit of fun, but what it means is lots and lots of publicity for them."
Estimates vary about how many problem gamblers are in Ireland at present, but it's conservatively thought to be 40,000. Barry Grant says the Government hasn't done nearly enough to tackle the problem.
"The Irish Gambling Control Bill has been gathering dust since 2013," he says. "I'm mystified about how it hasn't been enacted yet, especially as the existing legislation is so badly out of date." The most significant document on the statute books – the arcane-sounding Totaliser Act – dates from 1929.
Alan Martin says restrictions on advertising and promotion are badly needed. "I can't see a negative in it. At the moment, it's all too easy for these companies to reach vulnerable people. And it's everywhere, no matter where you look."
In the UK, steps are being taken to restrict certain forms of gambling advertising. TV ads from Bet 365 encouraging 'in play' gambling are likely to be banned from April. In a campaign that armchair football fans will be all too familiar with, actor Ray Winstone pops up at half time offering odds on markets such as the next scorer or the final score.
These urgent calls to action – such as to 'Bet Now!' – are being condemned by the regulator, Committees of Advertising Practice, over fears that consumers may feel pressurised into participating when they otherwise would not.
Bet 365 – whose logo is emblazoned on the shirt of hometown club Stoke City – will have been dismayed by the ruling. The company has become one of the the world's betting giants, and in 2016 MD Denise Coates paid herself £217m, making her the highest paid boss in Britain.
Despite the scale of the problem, both Barry Grant and Alan Martin believe addicts can always be helped. "It starts with getting help," Grant says. "One of the first thing to do is to install blocking software on all devices, such as Gamban, and then to get a close friend or family member to take control of finances."
'Stop and think'
"We have 600 people a day at Cuan Mhuire's five centres around the country," Martin says, "and while they may have other addiction issues, such as alcohol, many of them have gambling problems and they can and are being helped. It's important that that message is out there – no matter how bad a situation someone may be in, it is possible to turn things around. It isn't easy but it can be done."
Davy Glennon, meanwhile, is hoping to stay on the straight and narrow and his immediate focus is on something he loves: hurling. Galway play Dublin in the Allianz league tomorrow and he hopes to be part of it.
"I would say to anyone who's thinking of making their very first bet to stop and think, and to ask themselves if they really know what they're doing. It might feel like fun, but if you find yourself going back to it time and again, it will quickly turn into a nightmare. I wouldn't wish it on anyone."
Source: independent.ie

YAS HEAT ESPORTS all fired up for Le Mans Virtual Series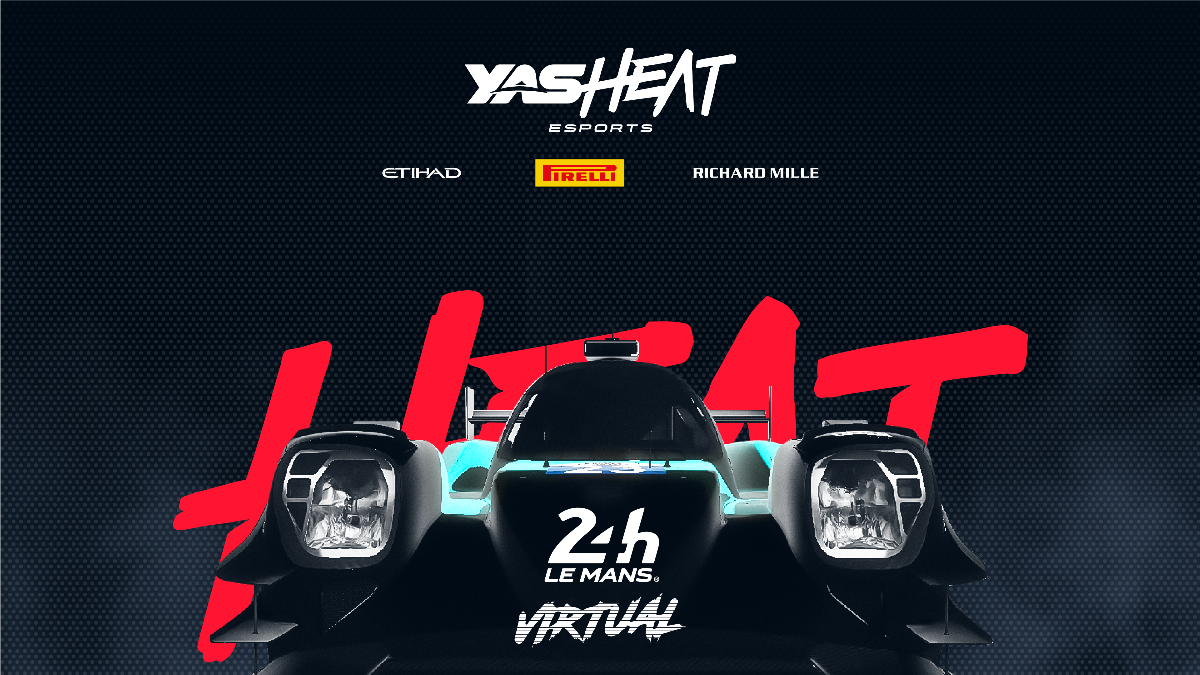 Reading Time:
2
minutes
Yas Marina Circuit-based team ready to compete against prestigious field of esports squads in five-round championship 
YAS HEAT ESPORTS is set for one of its biggest challenges to date, in the form of the Le Mans Virtual Series which gets underway this weekend (Saturday, 25 September).
The series itself comprises five rounds, beginning with 4 Hours of Monza, Italy in just three days' time. Round 2 will be a 6 Hour race held at the legendary Spa-Francorchamps circuit in Belgium on 16 October while Round 3 is an 8 Hours of Nürburgring, Germany event on 13 November. Round 4 sees the series head to America for a 6 Hours of Sebring on 18 December before the fifth and final round caps off the season with the headline event – the 24 Hours of Le Mans Virtual (15/16 January 2022).
YAS HEAT's driver line-up for the series is a potent one, with the likes of current DTM Trophy championship leader Will Tregurtha and ex-Formula 3 and Formula 2 racer Ryan Tveter at the wheel.
The real-world motorsport stars will be joined by members of YAS HEAT's iRacing squad in the form of Balázs Remenyik and Josh Lad as well as Veloce Esports driver and 2019 Project Cars 2 SMS-r World Champion Isaac Gillissen.
The team will have their work cut out for them, however, going up against the likes of Red Bull Racing Esports, R8G eSports, Williams Esports, SIMMSA Esports and many more in what promises to be one of the most competitive grids on the virtual motorsport calendar.
There's more than just esports industry bagging rights up for grabs in this championship, with each of the 27 teams competing for an eye-catching $250,000 prize fund split 50/50 between the championship standings and the Le Mans Virtual standalone race.
Saif Al-Noaimi, Team Principal, YAS HEAT said:
"Everyone at YAS HEAT is really excited to be heading to the Le Mans Virtual and to be competing in one of the most prestigious esports championships out there. We're ready for the challenge and I have every faith in our drivers that they will do the team proud.
"It's amazing to see where we came from just over a year ago to now. The team has come such a long way in such a short space of time and now we're competing on the biggest stages in the sport against some of the best teams in the world.
"It's definitely one of our biggest challenges so far but I think we have some amazing talent in our team. I can't wait to see how the season progresses and of course, It's going to be amazing to see our car on track at the iconic Le Mans circuit in January!"
PS4, PS5 and Xbox controllers for fans of FC Porto football club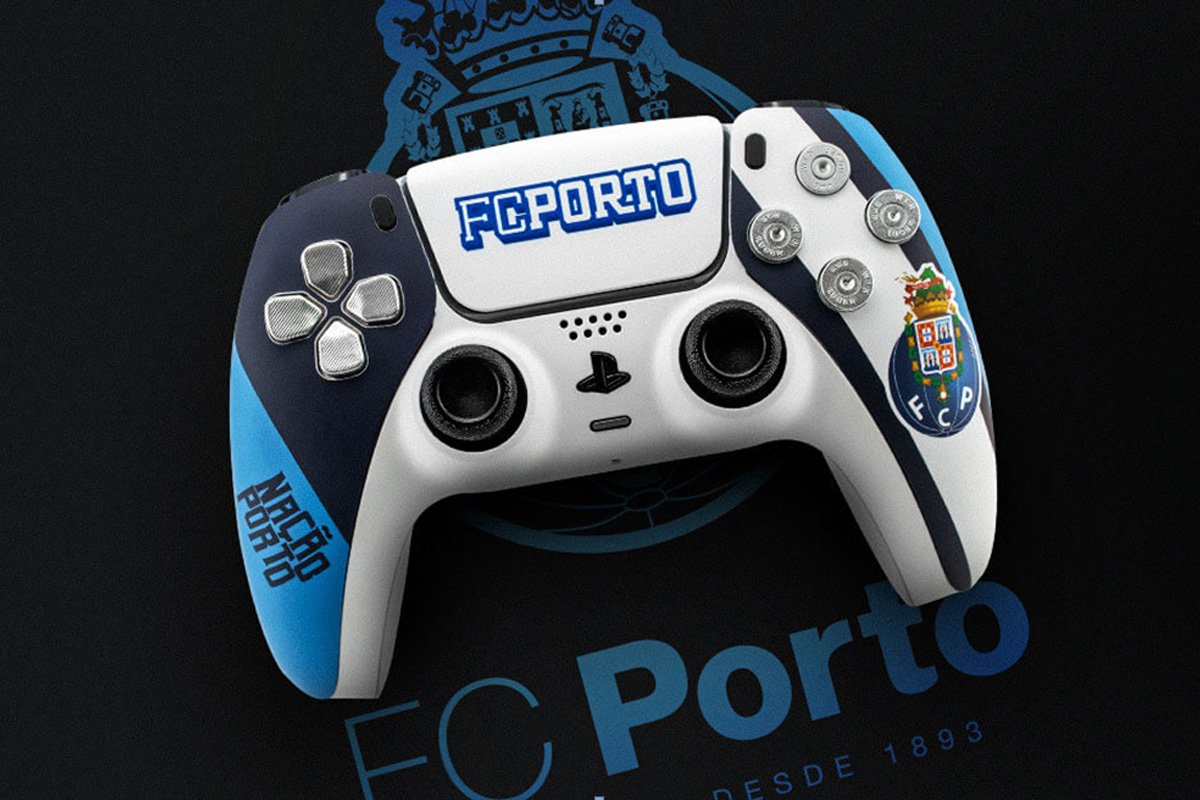 Reading Time:
3
minutes
If you are both a fan of football and console games, you are probably rubbing your eyes in surprise when you read this title! PS5, Xbox or PS4-Controller with FC-Porto-Logo? Is that possible? Quite a legitimate question, because not everyone knows that they are not condemned to boring, standard controller models. Shops are full of ordinary, traditional controllers manufactured by the biggest companies, which lack a bit of soul, but also the ability to adapt to the player's physical conditions. Fortunately, the AimControllers team comes to the rescue here too, offering not only aesthetically appealing designs, but also controllers with customizable buttons for their functions and settings. Intrigued? Then let us tell you a little more about our selection of Xbox, PS5 and PS4 controllers for FC Porto fans.
What is AimControllers' partnership with FC Porto all about?
We are more than proud to announce that after several months of design work and technological research, as well as marketing analysis, we have developed the latest models of our controllers, compatible with PS4, PS5 and Xbox One consoles and designed with FC Porto fans in mind. We must admit that these products are innovative and state-of-the-art controllers in our range. Their additional advantage is their ergonomics and efficiency, as the Nacao Porto and Dragons lines have been designed in collaboration with the best specialists and tested by professional gamers to meet the highest standards of quality and gaming comfort. These last few months were busy, but also resulted in two lines of controllers inspired by the emblems of the FC Porto team – the Nacao Porto and the Dragons line – which will not only capture the hearts of football lovers, but especially passionate gamers.  The Nacao Porto line of controllers is inspired by the FC Porto football team and its colours, while Dragons, refers to the mascot of FC Porto e-sports team. Both series are available in two versions – Basic and Premium. Do you dream of an Xbox, PS5, PS4-Controller with FC-Porto-Logo? Now let's take a look at their characteristics.
Nacao Porto and the Dragons line – a bit about the characteristics of AimControllers controllers for PS4, PS5 and Xbox
The Nacao Porto and Dragons lines from AimController are the perfect Xbox, PS5 and PS4 controllers for FC Porto fans. One of them refers to the legendary football team, while the design of the other is inspired by the e-sports team FC Porto. True fans of this team will certainly guess which line refers to which, but let us tell you about both of them in detail, because beyond the aesthetic value we have much more to share.
Nacao Porto line by AimControllers
The Nacao Porto product line, just like the Dragon variant, is sold in two versions Basic and Premium. The Basic controllers are the highest quality gaming gadgets, made in the style and colours inspired by the colours of one of the most popular football teams in the world – FC Porto. The Nacao Porto Basic series will meet your expectations if you love games and gaming accessories of the highest quality and you would like to support your favourite team at the same time! The Nacao Porto Premium series controllers are high-end accessories, developed according to the best industry standards and characterised by a unique design. But looks are not everything, as the Nacao Porto Premium series is also equipped with Smart Triggers and Paddles, that you can customize according to your preferences and get an edge over other players!
Dragons line by AimControllers
The Dragons series combines attractive design solutions, featuring motifs referring to the team mascot – a dragon, with the most innovative and renowned technologies used in the production of console controllers. The Dragons line comes in two versions – Premium and Basic. Controllers from the Basic line are a reliable product, that will immediately improve your results in every game! Whereas Premium is dedicated to true gaming enthusiasts, for whom, in addition to the standard options, the ability to optimise their performance, change the layout and functionality of the keys and improve the comfort of the game is important. Dragons Premium Controllers for PS4 can be further equipped with innovative Smart Triggers and special Paddles with default configuration! In a word, both series of Xbox, PS5 and PS4 controllers for FC Porto fans are a combination of the best technology and comfort, and the only differences are the additional customisation options, which all experienced gamers will appreciate.
So, if you are looking for top quality console gaming hardware and dream of an Xbox, PS5 or PS4-Controller with FC-Porto-Logo then be sure to visit the AimControllers website and choose between the Dragons and Nacao Porto series.
Book of Oil – A new game released by Endorphina!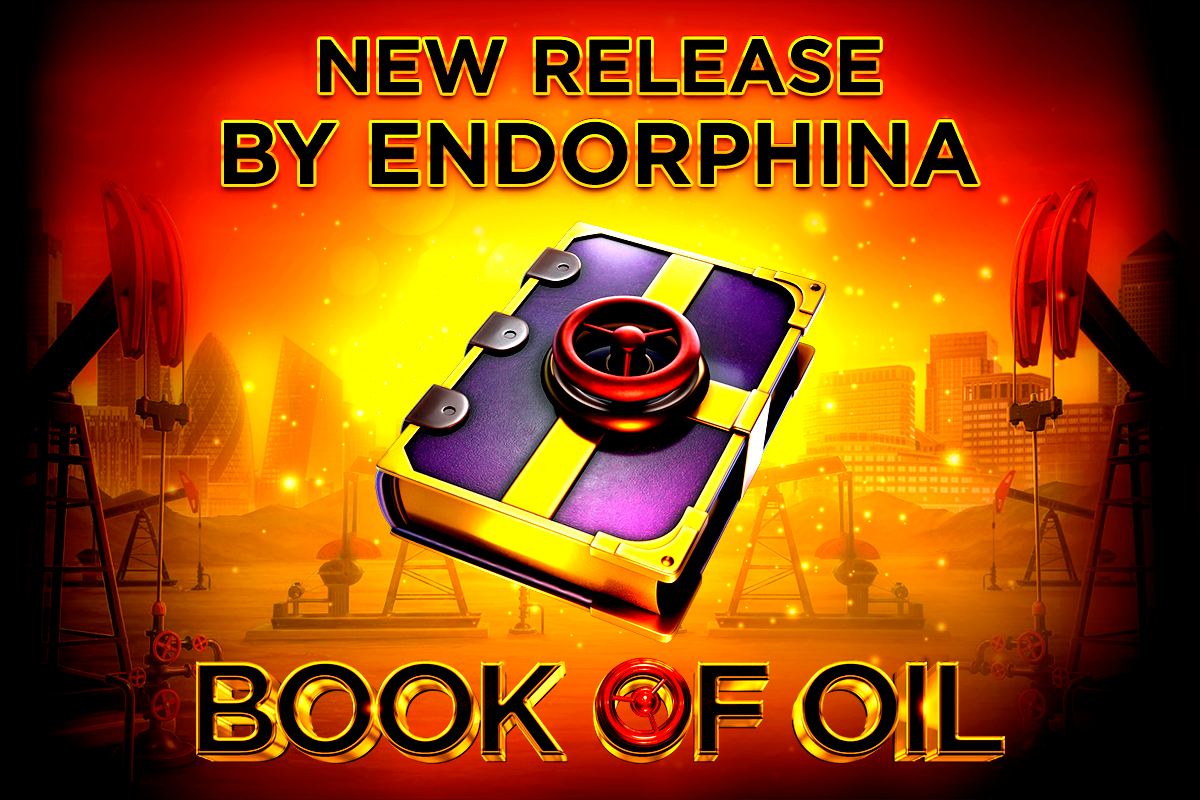 Reading Time:
< 1
minute
A brand new game titled Book of Oil was just released by Endorphina, a prominent and trendy online slots provider. You can look forward to diving into a world where oil rivers shimmer like gold under the sun, while derricks fuel this new game with strong luck!
Released in this golden time of year, Book of Oil is designed to put you into a world filled with endless wealth from classy Oil Tycoons. Within this slot, you'll find 10 lines, 5 reels and 3 rows, bridging timeless mechanics with black-and-gold perfection. In addition, a Bonus Pop feature is available. Surrounded by all the golden beacons, this mighty treasure shines so bright, that all the stars become dim. The Book symbol acts as Scatter and Wild, revealing the craziest wins of all time. You will also get hypnotized by the Oil Tycoon symbol and the stunningly bright symbols of Oil Derricks and Tanks which promptly dance on the reels. All together, they create an incredible upper-class feel within the new Book of Oil game that you can experience for yourself!
Also, when three Scatters land on the reels, they trigger 10 Free games with an expanding symbol. At the beginning of the feature, a special symbol is randomly selected. During the Free games, the Wild cannot substitute for the special symbol. Special symbols expand after the payout of regular symbols. The expanding symbol pays for combinations of a kind in adjacent and non-adjacent positions, and only on enabled paylines. Free games can be won again during the feature.
Do you dare to grab this unique chance within Endorphina's Book of Oil game? Get ready to turn that oil crane on and get filthy rich unlike ever before!