Maryland to favour casinos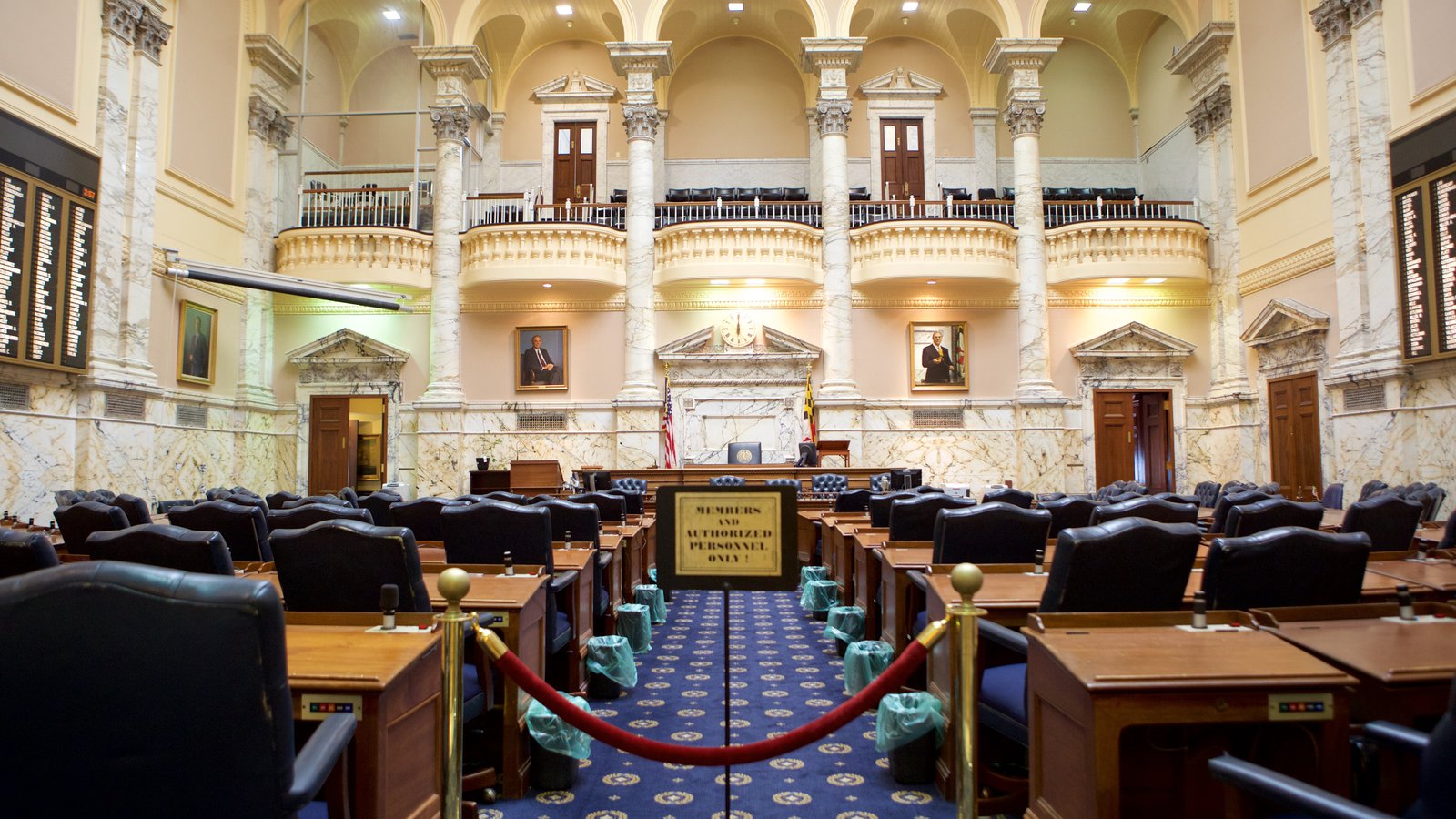 Reading Time:
1
minute
Maryland lawmakers could change legislation to avoid charging casinos with taxes on negative revenues.
Maryland lawmakers could soon pass an amended bill that would benefit casinos in the state. According to HB1171, operators would have more days to recoup lost gambling revenues as it would change the time limit from two days to up to seven.
Under current legislation, operators keep 80 per cent of their table game revenues, 15 per cent goes to the state's Education Trust Fund, and five per cent goes to local jurisdictions. But if an operator loses money on any given day of the year and is unable to recoup those loses over two consecutive days, it must still pay the 20 per cent of the lost revenues.
The bill would change current regulations and would prevent casinos from being taxed on losses. According to operators, that would allow them to bring in high stakes gamblers and increased state revenues afterwards.
Nonetheless, there is some concern about casino revenue increasing by nearly US$800,000 as the state's Education Trust Fund loses US$150,000 at the beginning of the new regime. "It allows the casinos to cover their losses out of the Education Trust Fund," Del. David Moon, D-Montgomery, stated on the House floor Tuesday.
"It is the intention if we extend the number of days then the casinos will be able to take greater risks and realize greater rewards for it," Del. Eric Ebersole, D-Baltimore and Howard, told Moon in floor debate, adding: "The two days didn't provide enough incentive for the [casinos] to bring in the people who were the high rollers. They want us to help them assume that risk."
Camel Rock Casino Chooses VizExplorer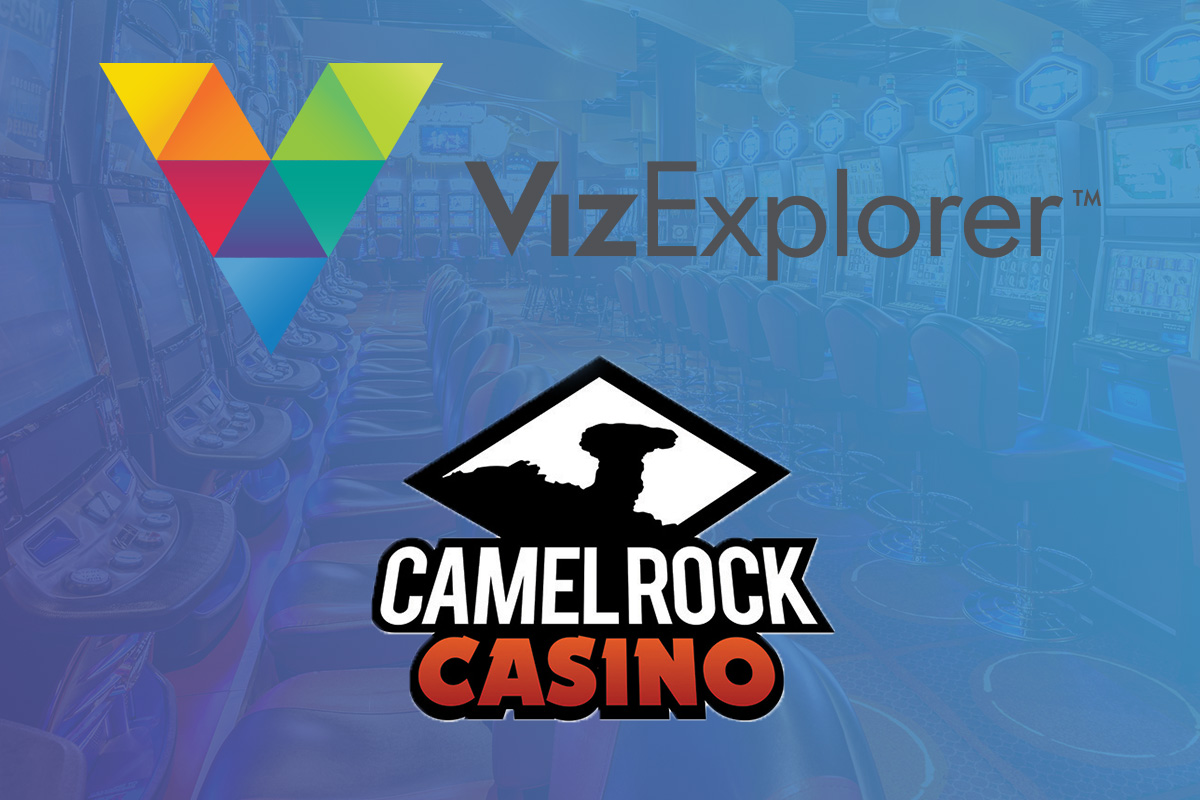 Reading Time:
2
minutes
VizExplorer, a leading provider of operational intelligence solutions for casinos, announced the execution of a new license agreement to deploy its floorViz™ and campaignViz™ solutions at Camel Rock Casino, operated by the Pueblo of Tesuque.
The New Mexico-based casino exists in a highly competitive market with several other gaming properties nearby. To mitigate the competition, the Tesuque Pueblo tribe announced last year its plans to build a replacement casino on tribal land near the Santa Fe Opera.
Seeking to secure its player base and optimize revenues at the new casino, Camel Rock selected VizExplorer to uncover insights it needs to make informed, profitable business decisions going forward. Using VizExplorer's floorViz, the team will determine which games to keep, which new games to invest in, and where to place them on the new gaming floor. The marketing team will employ campaignViz to evaluate and properly incentivize players during the transition to the new casino, and determine an effective player reinvestment strategy.
"We are eager to get up and running with VizExplorer and trust that the information and insights their solutions offer will help us improve our slot floor, increase visits and encourage more play among our guests," says Michael Beach, Camel Rock Casino's Director of Marketing.
"We're thrilled that Camel Rock chose VizExplorer solutions. The choice signals a commitment to using technology to derive valuable insights to improve operational efficiency, which is key to winning in a competitive casino landscape," said Kyle Gryzanoski, VizExplorer's VP of Sales – Western Region.
Camel Rock Casino joins more than 50 other tribal casinos currently using the VizExplorer platform. The agreement was handled by VizExplorer reseller Game Changing Technologies, a provider of licensing and consulting services to companies doing business in the casino industry.
About VizExplorer:
VizExplorer offers operational intelligence (OI) solutions to the gaming industry. The next generation in data-driven decision making, OI lets businesses analyze live, fast-changing data and take immediate action using a single toolset. VizExplorer's tools help enterprises address smart space and profit optimization, marketing campaign management, CRM and customer service, and service and dispatch management. VizExplorer is led by a team of distinguished OI experts, seasoned industry veterans and world class software developers devoted to building the very best products backed by extraordinary support. VizExplorer is headquartered in San Diego, with offices in Las Vegas and Wellington, New Zealand.
Enterprise Rancheria signs deal with Hard Rock for a $400m casino in Sacramento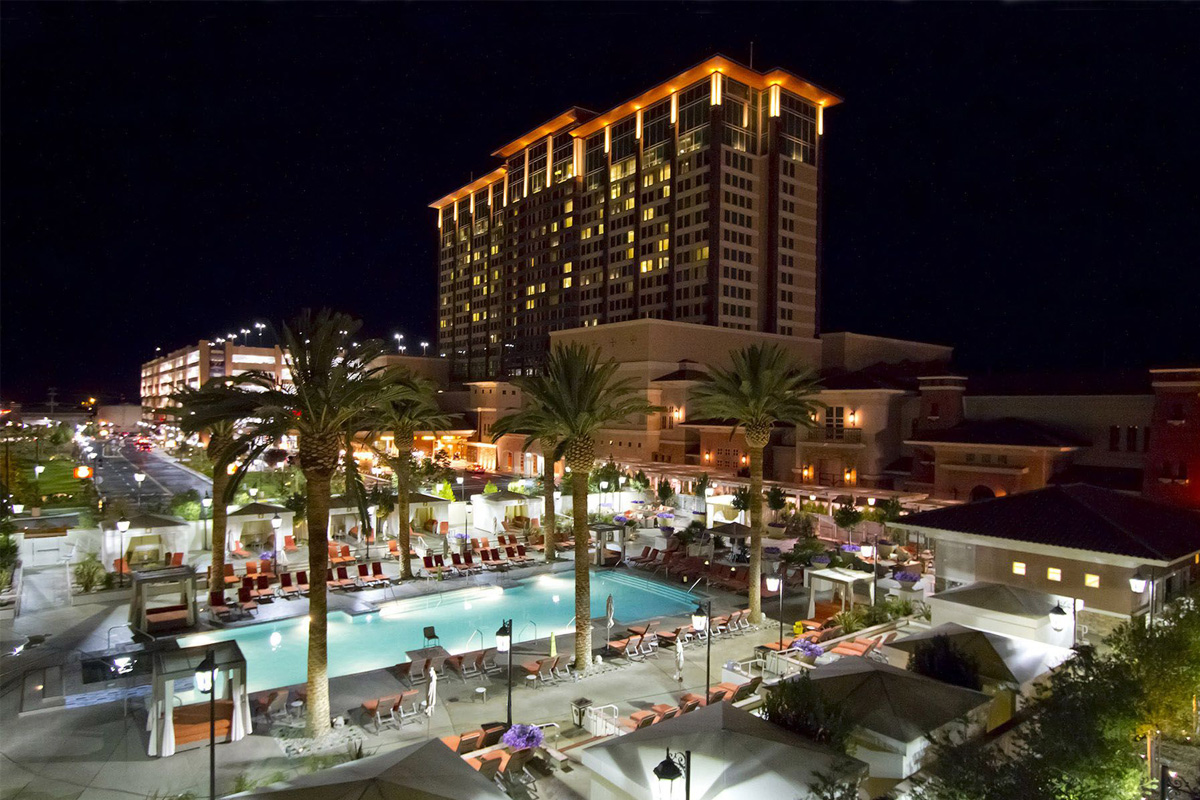 Reading Time:
2
minutes
Hard Rock is partnering with Enterprise Rancheria to construct a $440 million casino-hotel in Yuba County in Sacramento.  As per the deal, the federally recognised Enterprise Rancheria of Estom Yumeka Maidu Tribe will collaborate with the Seminole Tribe of Florida franchise to realise the casino project. Glenda Nelson, Tribal Chairwoman, of the Enterprise Rancheria,  said in her statement:  "The Enterprise Rancheria is thrilled and honored to work with Hard Rock International, one of the world's most recognized brands. The Florida-headquartered Hard Rock Cafe Inc. said that the Sacramento area was a great fit for the brand."
The Sacramento Bee newspaper reports that while neither the Enterprise tribe nor Hard Rock would elaborate on the details of the project, financial documents from the undertaking have been reviewed by credit-rating agencies and estimate the cost of the build to be about $400 million.
With preliminary site work having already begun, the mega-resort to be situated near the Toyota Amphitheatre in Wheatland is expected to open its doors to the public in October next year and according to a Moody's Investor Service report will be named Hard Rock Sacramento.
The new venture joins two additional tribal casinos which are currently being developed in the region's increasingly crowded gambling market. In April this year, the Buena Vista Band of Me-Wuk Indians and Caesars Entertainment Corp. announced they had broken ground in Amador County, California on a $168 million casino located some 30 miles east of Sacramento. And in south Elk Grove, a $400 million casino, hotel and conference centre is planned by the Wilton Rancheria Tribe, however, a groundbreaking has yet to be announced.
Reno casino consultant, Ken Adams, reportedly said that it is likely that the Hard Rock will put pressure on the major tribal casinos in the region, including the Thunder Valley Casino Resort owned by the United Auburn Indian Community and located some 20 miles south of the Yuba County site, along with the Cache Creek Casino Resort in Brooks. "That's an entirely different competitor," he said of Hard Rock. "Their corporate resources are so much larger than anybody else's."
Thunder Valley, which recently completed a $56 million renovation, was unsuccessful in its efforts to block the Enterprise project and now says that it is not worried about the coming casino. Casino spokesman, Doug Elmes, said, "We'll continue to be the dominant player in the region, given our location and our established customer base. We don't believe that the (Enterprise) casino will have a significant impact on Thunder Valley given its isolated location," according to The Sacramento Bee.
Meanwhile, Yuba County officials welcomed the Enterprise Rancheria project, having for years struggled to develop the amphitheater (Toyota Amphitheatre) area into a hospitality and entertainment centre.
The casino site is within County Supervisor Gary Bradford's district and he communicated that the resort can "help spearhead other things in the area. … Hopefully, this will be just the start of future projects." Bradford explained that the Enterprise Rancheria tribe has agreed that in lieu of taxes, it will pay the county as much as $5 million in annual payments. County supervisors moreover approved a deal with the tribe earlier this year that will see fire and emergency services provided to the casino.
Source: worldcasinodirectory.com
SG Digital Launches Full Suite of Content with Hard Rock New Jersey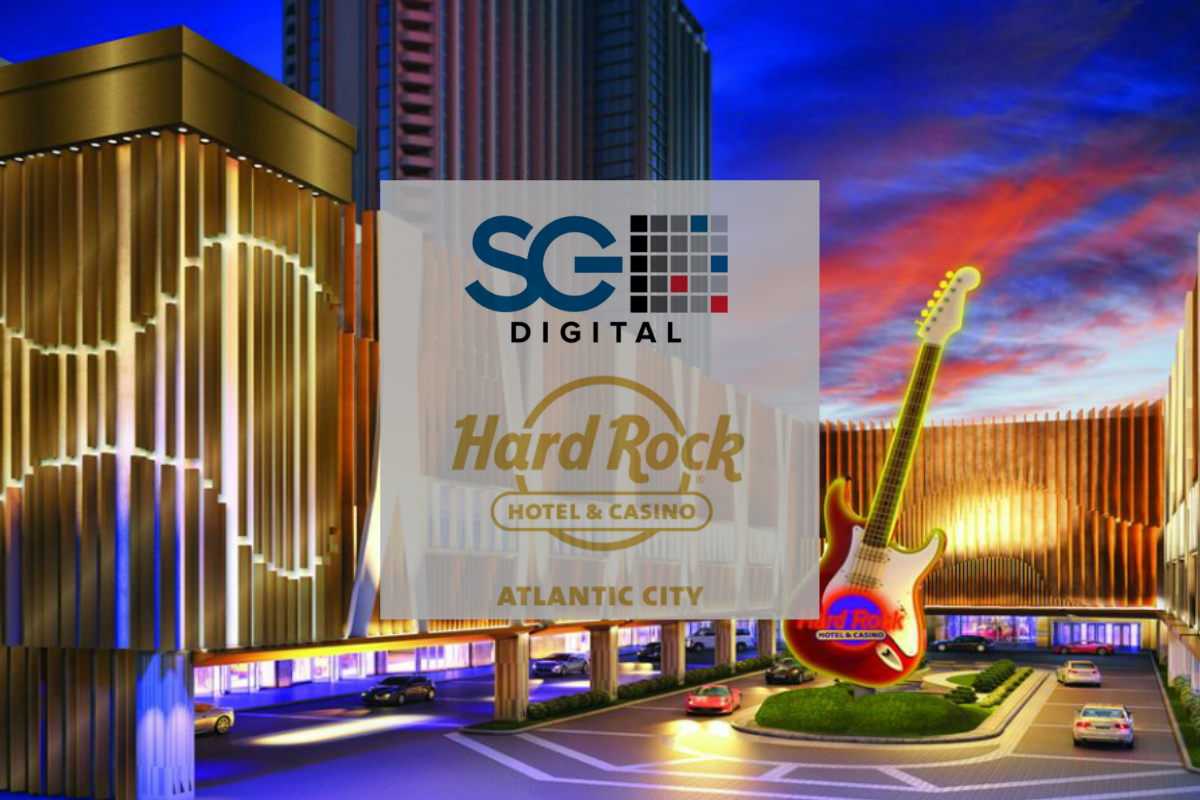 Reading Time:
3
minutes
LAS VEGAS – July 20, 2018 – Scientific Games Corporation (NASDAQ: SGMS) ("Scientific Games" or the "Company") announced today that its SG Digital division launched its Open Gaming System (OGS) with Hard Rock Hotel & Casino Atlantic City, giving the operator access to thousands of online gaming titles.
The Seminole Tribe of Florida and Hard Rock International, owner of Hard Rock Hotel & Casino Atlantic City, maintain a longstanding successful relationship with Scientific Games, offering content for its land-based properties and online presence.
Kresimir Spajic, SVP Online Gaming for Hard Rock International, said, "The launch of the OGS platform with our online casino signals our continued commitment to provide players with the best gaming content and experiences in the world. We're thrilled to work with SG Digital and level up our casino offering."
Dylan Slaney, Senior VP Gaming at SG Digital, said, "When stacked with our already strong relationship with Hard Rock, this deal marks a new era of growth and success for one of our largest partners. Our OGS platform fits perfectly within their product portfolio, bringing more than two thousand titles to players across New Jersey."
The deal sees Hard Rock Hotel & Casino Atlantic City offer SG Digital's award-winning games library, including player-favorite licensed titles and popular proprietary brands.
© 2018 Scientific Games Corporation.  All Rights Reserved.
About Scientific Games
Scientific Games Corporation (NASDAQ: SGMS) is the global leader in technology-based gaming systems, table games, table products and instant games and a leader in products, services and content for gaming, lottery and interactive gaming markets. Scientific Games delivers what customers and players value most: trusted security, creative content, operating efficiencies and innovative technology. Today, we offer customers a fully integrated portfolio of technology platforms, robust systems, engaging content and unrivalled professional services. For more information, please visit www.scientificgames.com.
Hard Rock Hotel & Casino Atlantic City
Set on 17 acres, with the legendary Atlantic City boardwalk as its backdrop, Hard Rock Hotel & Casino Atlantic City will be Atlantic City's go-to entertainment destination, boasting 2,200 slots, 120 table games, more than 20 first-class restaurants and lounges, and world-class entertainment, including Hard Rock Live at Etess Arena, the beachside Sound Waves and the Howie Mandel Comedy Club. The hotel also features the iconic Hard Rock Cafe, overlooking the Atlantic City Boardwalk, showcasing a brand new elevated menu and state-of-the-art stage, allowing for an amplified level of service and entertainment. Along with an endless array of upscale amenities, including world-class shopping and the brand's signature full-service Rock Spa and Salon, featuring 31 treatment rooms, the new, music-inspired property offers lavish guest rooms and suites, with stunning views of the city and Atlantic Ocean. From family vacations and business trips to weddings, Hard Rock Hotel & Casino Atlantic City offers an unparalleled experience. Each of the hotel's guest rooms and suites radiates a contemporary style, including Hard Rock's signature The Sound of Your Stay™ music amenity program, which allows guests to set the mood with complimentary vinyl records or jam out on a Fender guitar in the privacy of their own room.  Hotel guests can enjoy high speed, property-wide Wi-Fi, 24 Hour In-Room Dining, towel and chair service at Hard Rock Beach or at the indoor pool, and 24 Hour Access to Body Rock fitness. For more information and to book your stay, please visit hardrockhotelatlanticcity.com.
Forward-Looking Statements
In this press release, Scientific Games makes "forward-looking statements" within the meaning of the U.S. Private Securities Litigation Reform Act of 1995. Forward-looking statements can be identified by words such as "will," "may," and "should." These statements are based upon management's current expectations, assumptions and estimates and are not guarantees of timing, future results or performance. Therefore, you should not rely on any of these forward-looking statements as predictions of future events. Actual results may differ materially from those contemplated in these statements due to a variety of risks and uncertainties and other factors, including those factors described in our filings with the SEC, including the Company's current reports on Form 8-K, quarterly reports on Form 10-Q and its latest annual report on Form 10-K filed with the SEC on March 3, 2017 (including under the headings "Forward Looking Statements" and "Risk Factors"). Forward-looking statements speak only as of the date they are made and, except for Scientific Games' ongoing obligations under the U.S. federal securities laws, Scientific Games undertakes no obligation to publicly update any forward-looking statements whether as a result of new information, future events or otherwise.