Blockchain to revolutionise gambling industry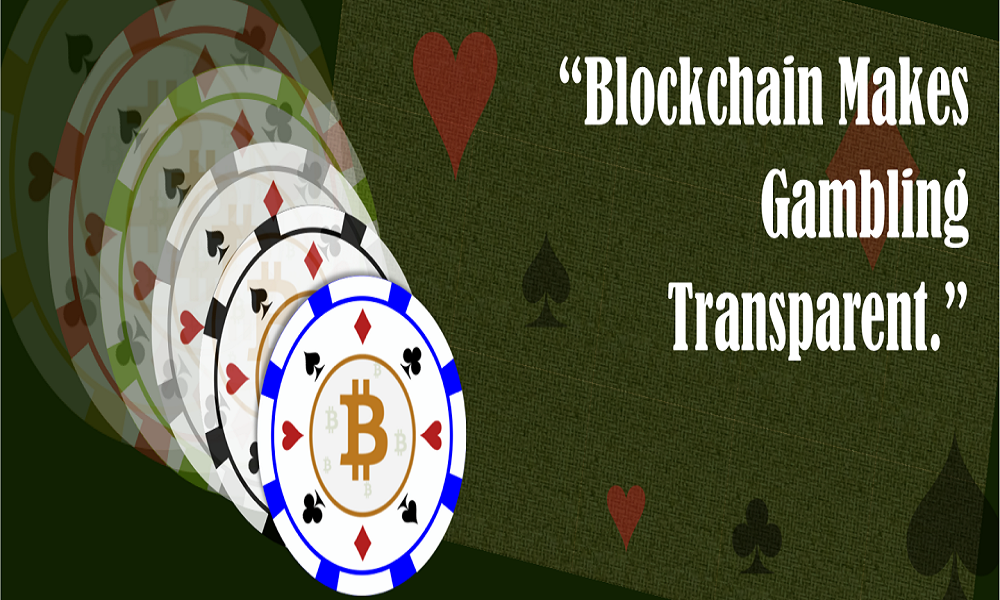 Reading Time:
2
minutes
Gamblica, a Malta-based online gambling provider, is all set to change turn the gambling industry upside down with the help of blockchain technology. The Gamblica platform provides a range of gambling activities: roulette and slot machines, poker room, sports betting, on a uniquely transparent and secure smart contract system. The platform is based on a blockchain technology and it helps solve age-old problems such as fraud, high fees, and personal data leakage.
The online gambling market is growing approximately 9% per year, that is about $5bn annually. Despite the growth, the quality of services provided is surprisingly low.
The industry is facing many serious problems, which hold back further development. One of them is fraudulent behaviour by some operators, which undermines the credibility of the entire market. Another problem is the risk of having one's account blocked when they want to withdraw their prize money after winning a jackpot.
The Gamblica platform is aimed to solve all these problems. It puts the player in charge. The Gamblica team believes blockchain to be one of their biggest advantages. It gives them an unprecedented access to worldwide markets and allows lightning fast, frictionless and hack-proof transactions. And the best part — no one can cheat. It is physically impossible to defraud players when using distributed ledger technology. Nice touch — Gamblica's White Paper is translated into nine languages.
The reason why most fair blockchain casinos fail is that they try to target dodgy casino operators, who are not interested in losing profits. Gamblica aims at designing a product for the end user, and that makes a real difference.
As it often happens, one of the best things about Gamblica is buried deep in smart contracts and arcane cryptographic theories. No one, literally not one person, can compromise the game's outcome. Gamblica's unique RNG requires several parameters to generate a random number. Each of those parameters is independent of others; some are generated by Ethereum blockchain. When they all come together in the project's RSA PRNG algorithm, the game's security becomes virtually impenetrable.
The only way to access the platform and purchase our services is Gamblica's utility token — GMBC. The rest is simple: the platform grows, so does GMBC.
If you feel that's exactly what you were looking for, the one thing you may want to know is their bonus schedule. Gamblica had been offering a 50% bonus during the first stage of the token sale: now contributors still have a chance to get GMBCs with a 32% bonus. The bonus, however, gradually decreases and will hit 0% in the last stage of the crowdsale. So, the earlier you participate, the bigger bonus you get.
What you need to participate is create your personal account on Gamblica's website and go through the KYC procedure. It is neither scary nor difficult; the team has even prepared a step by step guide on how to buy GMBCs.
One can purchase GBMC tokens by transferring BTC/ETH directly to their personal account. All bonuses will be awarded automatically. After the token sale, GMBCs can be transferred to the participant's external ERC-20 compatible Ethereum wallet.
Source: coinidol.com
Infographic: Crypto Thefts and Trends That Will Blow Your Mind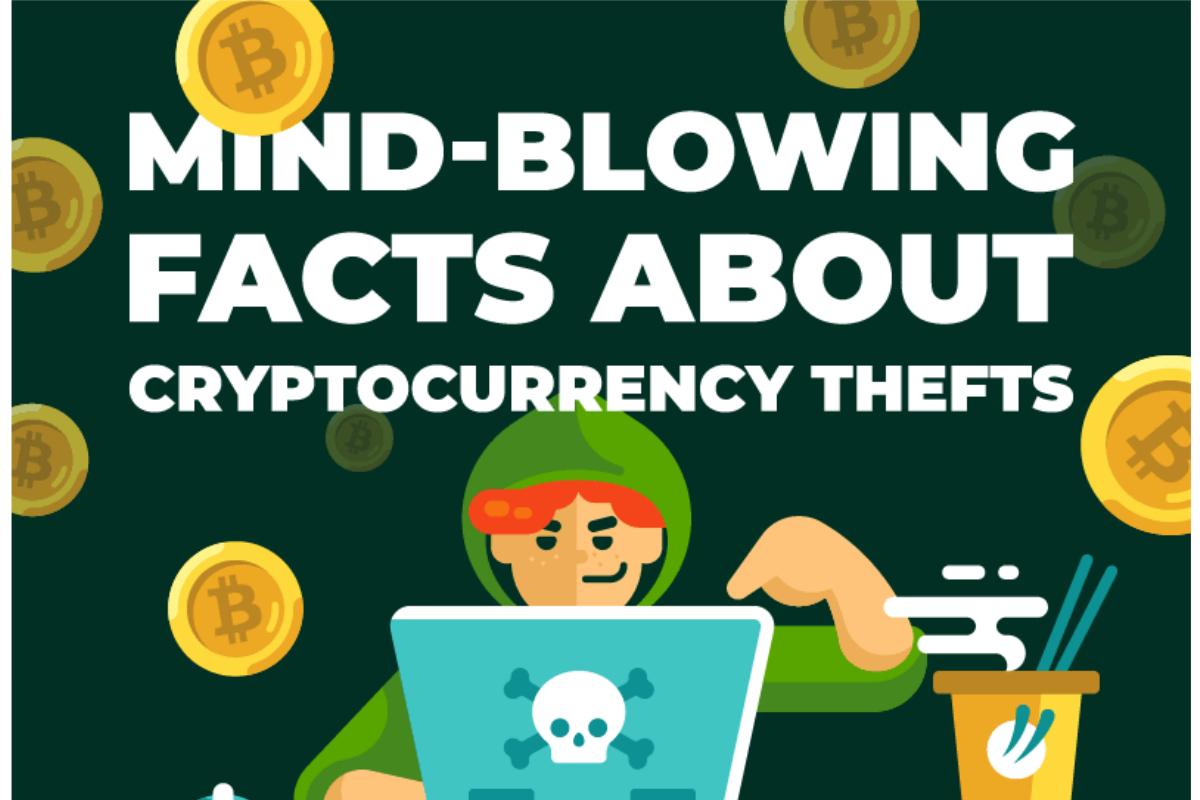 Reading Time:
1
minute
As it turns out, too much freedom is not a good thing, or so the misuse of Bitcoin and other cryptocurrencies now shows. Brush aside the fact that hackers lurk at every corner of the Internet and you are left with even more startling facts Criminals have been happy to use the anonymity of cryptocurrencies to trade arms, traffic humans, launder money, and more.
For better or for worse, cryptocurrencies today are a conduit of illicit activity, and a lot of government oversight is required to uproot the bad practices that have become the norm. While lawmakers are hard at work to figure out the right legal framework for cryptocurrencies, here are some of the most mind-blowing thefts in the crypto world to read up on:
Ofertas365 Launches Crypto Millions Lotto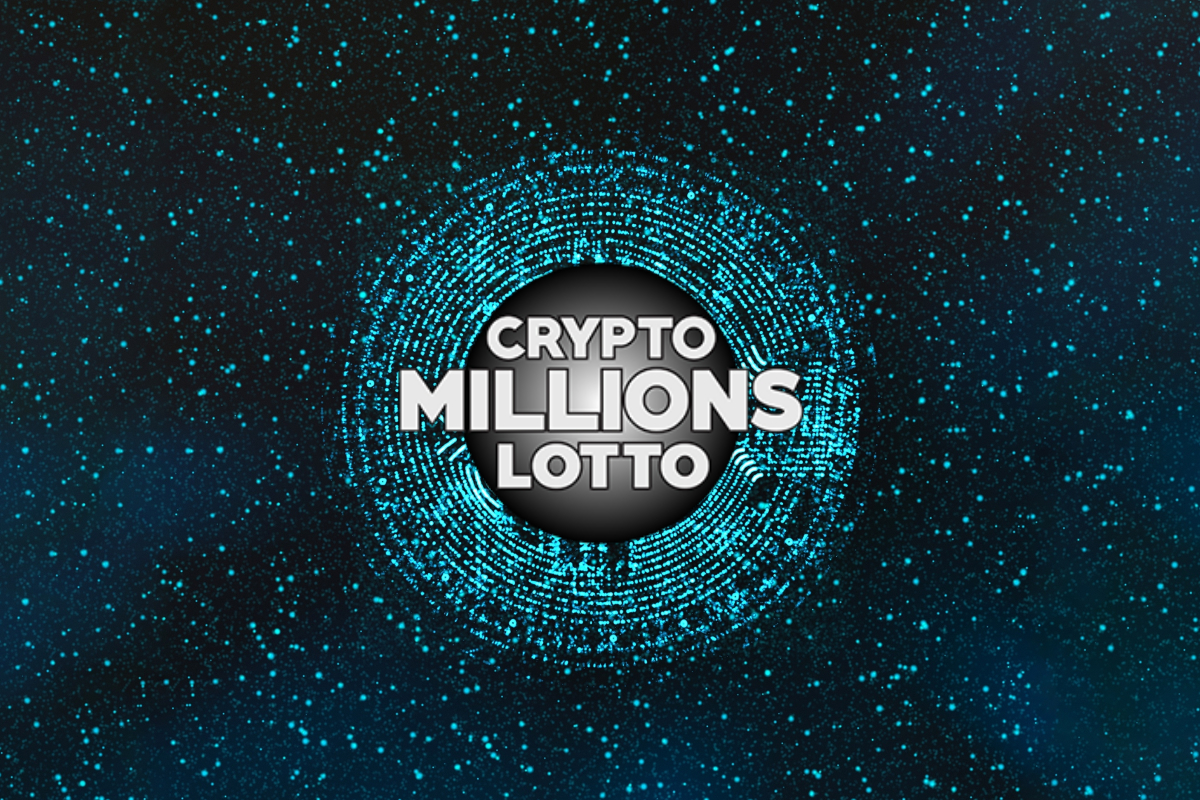 Reading Time:
2
minutes
Ofertas365 Limited has launched Crypto Millions Lotto, the world's largest online crypto lottery. Crypto Millions Lotto provides a unique opportunity to play with Bitcoin and win Bitcoin as prizes. Customers will receive three free lines as an introductory offer. The jackpot starts at a whopping US$30 million and rolls over until it is won.
Crypto Millions Lotto effectively bypasses the qualifying requirements of residency and any need to participate in local currency, which are common playing conditions of many existing lotteries around the world. Key to Bitcoin's appeal is the payment freedom it provides, whereby it can be sent and received anywhere in the world, any time.
One of the most significant features is the major step it represents in bringing the world's most widely used alternative currency further into the mainstream.
"We are delighted to launch Crypto Millions Lotto and believe that giving away three chances to win prizes worth tens of millions of dollars will encourage Bitcoin usage and adoption. Our affiliation with two top notch fiat-to-crypto exchanges – Coinbase and Wirex – will ensure new players get the best possible user experience, the cheapest fees and the most competitive fiat-to-Bitcoin conversion rates," Sulim Malook, CEO at Ofertas365 said.
For Bitcoin holders, starting to play for the coveted US$30 million jackpot is quick and easy. For those who need to buy Bitcoin, they are directed to market leading affiliate partners – Coinbase and Wirex.
"In common with our partners Ofertas365, Wirex also know about delivering a unique service. As the world's only licensed business account that allows payments in both crypto and traditional currency, we are pleased to provide our service to Crypto Millions Lotto. Our UK Financial Conduct Authority approval will provide the financial security that players require. Wirex delivers unbeatable value, flexibility and transaction speed combining the efficiency of cryptocurrency payments with the universal acceptance of traditional fiat currency accounts, on a global scale," Pavel Matveev, CEO of Wirex said.
These capabilities make a perfect match, as Ofertas365 is licensed to operate in more than 100 countries which include anywhere online gambling is not prohibited.
"We believe our lotteries and games will provide a great deal of enjoyment because it's much more fun to win Bitcoin than fiat currency! We welcome further collaborations and partnerships that will expand and guarantee our offering," Sulim Malook added.
Cloudbet lowers bet limit to 10 Satoshi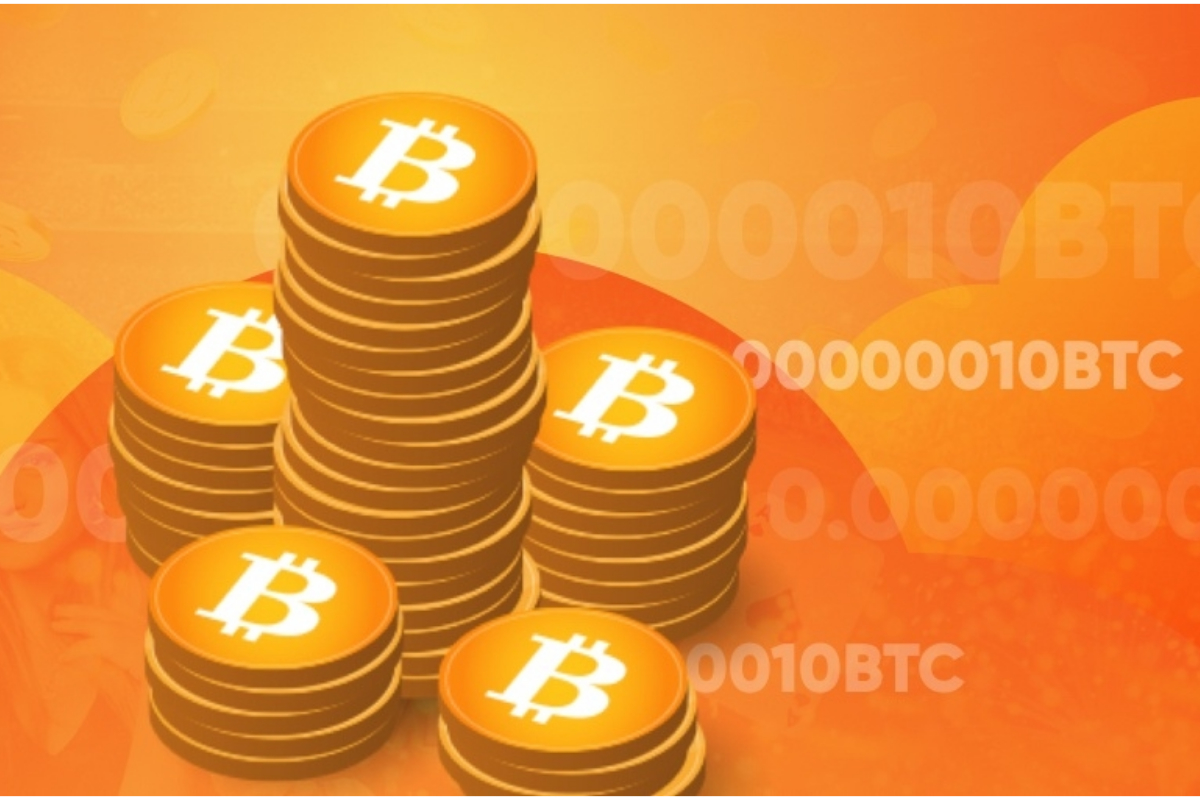 Reading Time:
2
minutes
Cloudbet has lowered its sports betting limits to just 10 Satoshi, giving a whole new audience the chance to bet small but dream big.
Cloudbet, the leading bitcoin sportsbook, today announced that it has lowered its minimum sports bet limit to an astonishing 10 Satoshi. Crypto punters can now have skin in the game for as little as € 0.00047 (at the time of writing), so even the most risk-averse player can get all the excitement of betting on major sporting events like basketball, soccer, IPL cricket, MMA, and many more.
For the price of a coffee you can place nearly 9,000 bets at Cloudbet, that's a whole lot of fun, without burning a hole in your digital wallet. By lowering minimum stakes Cloudbet hopes to create a more inclusive betting environment.
By offering record low bet limits, we are expanding our reach to include players that are keen to try using a crypto operator but want to start small, along with those seeking the excitement of bitcoin betting at much more affordable levels, a Cloudbet Spokesman said.
Bet small. Dream big.
Though customers can wager just fractions of a cent, it doesn't rule out winning big. Cloudbet offer plenty of markets with long enough odds to turn that into a more meaningful amount, with accumulator bets one of the most popular.
One of the most spectacular cases to ever take place on Cloudbet's sportsbook happened in 2017, when a lucky basketball fan placed a 0.005 bet on the NBA at 2387.4 odds in an accumulator bet. This daring decision turned into a major win, netting the player nearly 12 BTC winnings from their bet. That is over €40,000 for around 16 Euros. Since then hundreds of other players have won near life-changing amounts from relatively small stakes.
And of course 10 Sats might not be worth much today, but if you hodl your winnings, who knows what that might be worth in the bright future of crypto.
About Cloudbet:
Established in 2013, Cloudbet is the world's leading bitcoin sportsbook and bitcoin casino platform, fully licensed and regulated with satisfied customers in over 100 countries.
Cloudbet offers exceptional value odds and unrivalled bitcoin betting limits – from the highest to the lowest – while new customers also receive a generous 100% deposit bonus up to 5 BTC/BCH.