The Real Worth of Malta's iGaming Industry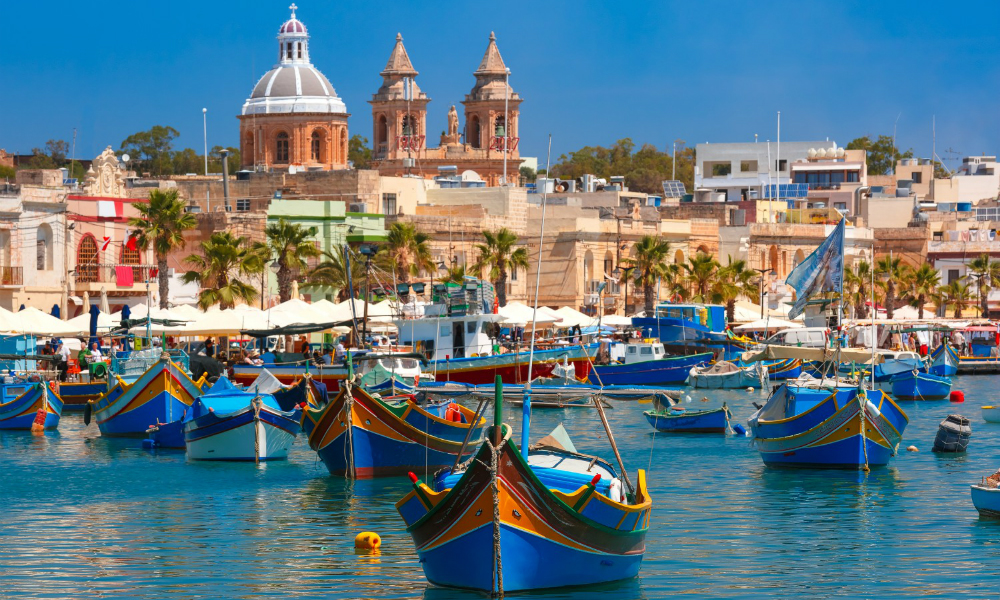 Reading Time:
4
minutes
The original source of the information found beneath was created by Rebecca Anastasi (MaltaChamber.org.mt) – View original source here.
Malta's iGaming sector contributes over 12 per cent of the country's GDP. Does it have a knock-on effect in the economy?
The official figures about online gaming industry reveal overall prosperity, high employment and revenue rise. Its worth is estimated roughly to be €1.2 billion, or over 12 per cent of its GDP. However, but these direct effects tell only part of the story. The iGaming industry has also positively affected the other industries in the country as well.
Leisure and entertainment
The rise of iGaming has "coincided with the increase of affluent business professionals on the island", according to Jon Grafton, Creative Marketing Manager for Azure and Azure Ultra – an outfit which organises yacht charters. Mr Grafton says that the industry sees chartering a yacht "as an ideal way to spend leisure time and de-stress." He estimates that around 20 per cent of Azure Ultra's business comes from those involved in iGaming, from professionals seeking to book a private charter or from businesses organising team-building exercises. "The increased demand has had a positive impact on our bottom line, which we plough back into the business through purchasing more yachts and employing more captains and crew," Mr Grafton explains.
Indeed, as a result of the increased business, the agency has created tailor-made charter packages for the sector, since "iGaming-oriented bookings tend to include a lot more special requests in terms of cuisine, water-sport activities and themed itineraries, such as famous film locations around the Maltese archipelago," he says. Moreover, the company has had to become more flexible to accommodate last-minute changes, and bookings, in order to keep up with the demands from the sector. The team also now includes a specialist charter executive "who is a wiz at creating bespoke charter packages."
While Azure is experiencing an increased demand for specialised on-board catering and services, such as massages or water-sports instruction, which do come as an extra cost, it is careful to ensure that its prices are fair. "Our prices are always right because we – quite uniquely among Malta yacht charter companies – own our own yachts and they're all fully insured," Mr Grafton says. In the future, the company plans to keep building on this success, offering corporate conference packages at sea. "iGaming has a great need for variety and excitement, and that's what we'll offer," Mr Grafton asserts.
Back on dry land, catering establishments in the main entertainment areas of Valletta, Sliema and St Julian's seem to be constantly pounding with patrons, with tables often difficult to secure, unless you have a booking. Robert Bonnici, PR and Marketing Manager for the ubiquitous Hugo's brand, underlines this "positive effect" on the industry. Not only do professionals working in the iGaming sector "frequent our venues on a regular basis, but their spend is often much higher than average," he explains. Moreover, there has been a demand for corporate functions and private events catering to the local and international iGaming community according to Robert.
Andrew Galea, the Sales and Marketing Manager of hotel Group Corinthia, adds that while the company picks up some business for corporate and social events, as well as some hotel bookings for visiting delegates, the business accrued during industry conferences, such as Sigma, is what really makes a difference to the company's bottom line, with many delegates staying in the hotel. Indeed, the remote gaming sector is a market the Group is very interested in. "We are currently in the process of promoting the range of services Corinthia possesses, not only in terms of hotel rooms, but also ancillary entertainment services such as restaurants, bars and event venues," Mr Galea says.
IT infrastructure
As a sector which relies heavily on technology, iGaming requires high-level resources and services. Computime Software, a company which specialises in providing IT infrastructure, software and business solutions, is one stakeholder which supplies such products and capabilities to businesses operating in Malta's online gaming industry.
John Wood, the company's CEO, says that the company has seen a positive multiplier effect arising from the increased business with iGaming companies. "The sector attracts large multinational iGaming operations which create demand for the software and infrastructural solutions which we deliver," he states, going on to assert that this accounts for "currently, approximately 15 per cent of our revenue." The most common solutions on-demand are IT engineering and infrastructural solutions, IT security products and services, and software solutions focused on compliance monitoring and marketing optimisation, he explains.
He also notes that iGaming clients demand sophisticated solutions and, as a result, the market "provides us with an opportunity to develop our business, and to adapt our solutions by widening our product portfolio with a clear focus on servicing iGaming companies." Indeed, he explains the changes in the type of solutions the company is currently offering, specifying that Computime is customising its software solutions to meet the specific demands of the iGaming sector, enabling them to deliver a quick return-on-investment to their clients. Other changes the company has instituted include adapting its client onboarding process to make sure "we only do business with reputable and established iGaming companies", allowing the company to better manage its payment and credit terms, along with the other business risks inherent in such an enterprise.
Insurance
The meteoric rise of the iGaming industry has also resulted in a demand for ancillary corporate services in a variety of fields such as insurance. "Remote gaming has provided a lot of potential to prove our mettle in managing the varied and sometimes complex insurance requirements that the Gaming industry needs," says Malcolm Ellul, Associate Director of Mediterranean Insurance Brokers, specifying that it now manages a sizable gaming portfolio, which is growing rapidly in size.
While Mr Ellul admits it is hard to establish the percentage of MIB's business derived directly from the iGaming sector, he claims that the requirements are broad and range from "the direct insurances taken out by the business operators themselves" to "affinity and benefit schemes for employees." In the future, the company hopes to attract even more interest, and, to this end, it has started attending Gaming-related conferences locally and overseas, and "plans to remain a market leader in providing insurance arrangements for the gaming Industry" since "gaming falls within the natural growth process of the Group," Mr Ellul asserts.
Indeed, this seems to be the trend, for as Malta continues to attract further investment in the field of iGaming, businesses in attendant sectors are gearing up to continue offering the specialised resources to the sector, thus enabling Malta to retain its competitivity and its winning streak.
Source:  MaltaChamber.org.mt

IGT Achieves "Best Place to Work for LGBTQ+ Equality" Designation by Human Rights Campaign Foundation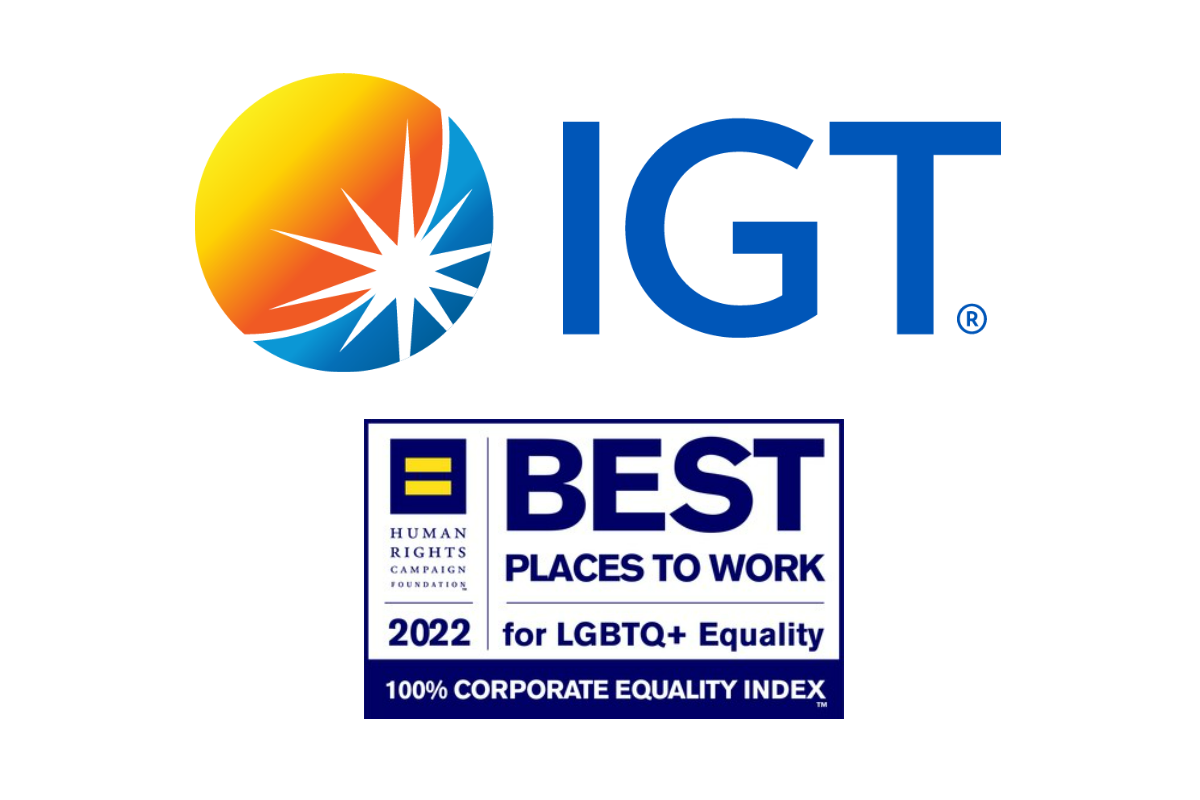 Reading Time:
2
minutes
International Game Technology PLC announced today that it received a perfect score of 100 on the Human Rights Campaign (HRC) Foundation's 2022 Corporate Equality Index (CEI), earning the global company the coveted "Best Place to Work for LGBTQ+ Equality" designation. The nation's leading benchmarking survey for LGBTQ+ equality in the workplace, the CEI evaluates corporate policies and practices to measure an employer's commitment to workplace equality.
IGT joins the ranks of a record-breaking 842 U.S.-based companies to receive a perfect CEI score this year. The educational arm of the nation's largest LGBTQ+ civil rights advocacy group, the HRC Foundation rated businesses on detailed criteria across four central pillars:
Non-discrimination policies across business entities.
Equitable benefits for LGBTQ+ workers and their families.
Supporting an inclusive culture.
Corporate social responsibility.
"IGT earning the HRC Foundation's 'Best Place to Work for LGBTQ+ Equality' designation is a reflection of our commitment to provide a workplace culture that is welcoming, equitable and empowering to LGBTQ+ employees across the globe," said Vincent Sadusky, IGT CEO. "I wish to thank our approximately 11,000 employees worldwide, especially members of PRIDE with IGT, who together with the Office of Diversity and Inclusion embrace and activate IGT's core values and contributed to this milestone achievement."
"This designation reinforces that IGT's commitment to diversity, equity and inclusion is focused on impact," said Melissa Pursley, IGT Vice President and COO IGT Indiana and Co-Executive Sponsor of PRIDE with IGT. "Many in the LGBTQ+ community still struggle to thrive at work, and as a senior leader at IGT and a member of the LGBTQ+ community, I am proud that IGT has taken consistent steps to ensure that this is not the case for our colleagues."
"When the Human Rights Campaign Foundation created the Corporate Equality Index 20 years ago, we dreamed that LGBTQ+ workers—from the factory floor to corporate headquarters, in big cities and small towns—could have access to the policies and benefits needed to thrive and live life authentically," said Jay Brown, Human Rights Campaign Senior Vice President of Programs, Research and Training."We are proud that the Corporate Equality Index paved the way to that reality for countless LGBTQ+ workers in America and abroad. But there is still more to do, which is why we are raising the bar yet again to create more equitable workplaces and a better tomorrow for LGBTQ+ workers everywhere. Congratulations to IGT for achieving the title of 'Best Places to Work for LGBTQ+ Equality' and working to advance inclusion in the workplace."
Since 2018, IGT has implemented a range of programs, policy and systems changes, and leading practices that have promoted all dimensions of diversity to make the Company a more attractive and inclusive employer. Some of these actions include:
Introducing gender affirming medical benefits for transgender employees.
Offering competitive benefits for same sex partners, regardless of marital status.
Creating gender neutral restrooms at major IGT campuses.
Implementing more inclusive and equitable hiring processes.
Establishing and supporting PRIDE with IGT, an employee-led and executive-sponsored Diversity and Inclusion Group.
Facilitating both mandatory and elective employee training courses that help support IGT's diversity, equity, inclusion, sustainability, and anti-harassment commitments.
Marjan to Develop a Multibillion-Dollar Integrated Resort in Ras Al Khaimah with Wynn Resorts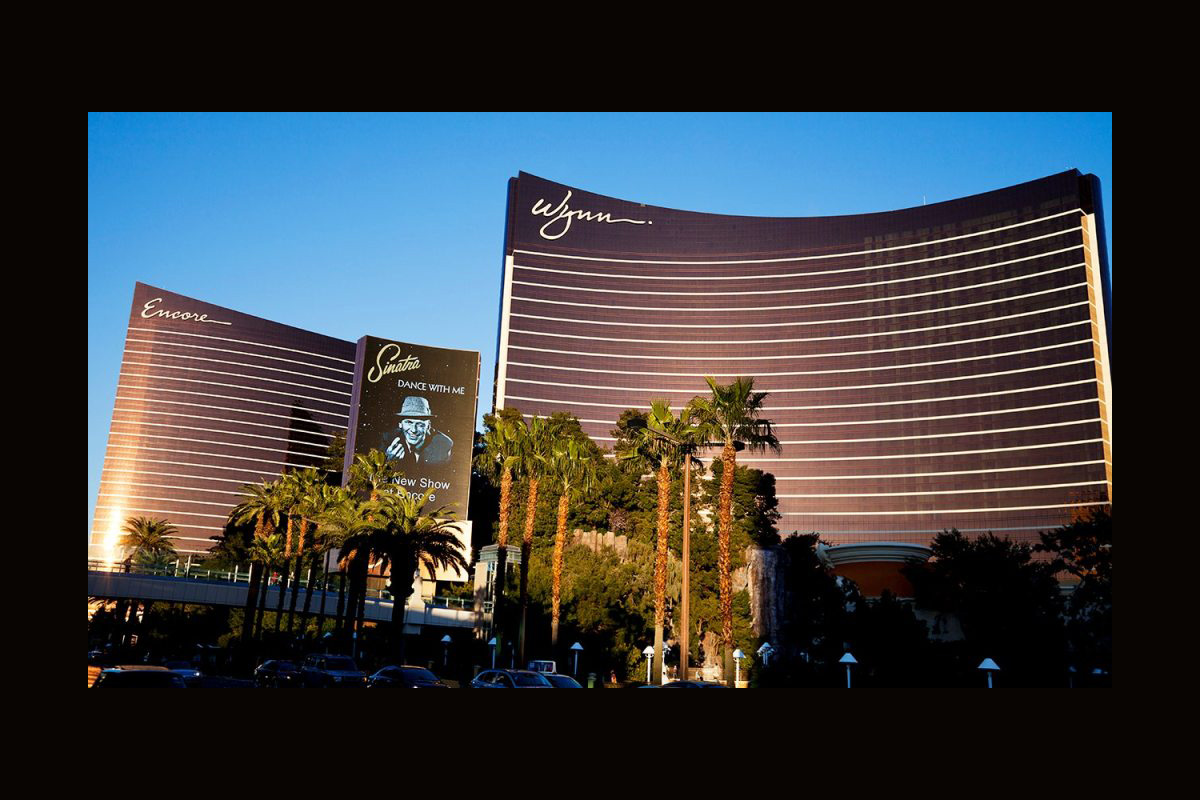 Reading Time:
2
minutes
Marjan, RAK Hospitality Holding and Wynn Resorts have announced a multibillion-dollar integrated resort development on the man-made Al Marjan Island in Ras Al Khaimah, United Arab Emirates.
The spectacular Al Marjan Island, already a leading tourism destination, is only 15 minutes from the Ras Al Khaimah International Airport and 45 minutes from the Dubai International Airport. Comprising four islands, Al Marjan Island delights visitors with over 7.8 kilometres of sparkling beaches and 23 kilometres of waterfront in addition to world-class hotels and residential developments.
Al Marjan Island spans an area of 2.7 million sqm of reclaimed land extending into the Arabian Gulf. The new integrated resort on one of the exclusive islands, which covers an area of almost 250,000 sqm, will offer a pristine setting with spectacular views of the Arabian Gulf as well as sandy beaches and a marina. The development is the first beach resort being developed by Wynn Resorts globally. The current scope includes a 1000+ room hotel, high-end shopping mall, a state-of-the-art meeting and convention facility, an exclusive spa, more than 10 restaurants and lounges, a wide array of entertainment choices, a gaming area and other amenities.
The integrated resort will be developed with significant foreign direct investment by Wynn Resorts. As the largest project of its kind in the Emirate's growing hospitality sector, it will create substantial value to the local economy by accelerating tourism, creating jobs and energising the growth of related sectors. Set to be completed in 2026, the entire project will be developed to the highest standards of sustainability best practices.
Eng. Abdulla Al Abdooli, CEO of Marjan, said the new integrated resort highlights the fast-growing recognition of Ras Al Khaimah as a leading investment destination for high-quality hospitality projects.
"The integrated development, featuring a world-class hotel, entertainment and gaming amenities, will add to the Emirate's destination strategy to attract tourists from across the world. We are partnering with Wynn Resorts, one of the world's most renowned integrated resort companies, which has a strong track record of developing luxury destinations with exceptional accommodation, dining, entertainment concepts and gaming facilities. By leveraging Wynn Resorts' expertise in developing luxury hospitality destinations, the new development will raise the benchmark in luxury hospitality in the region. It will also create exceptional value to the Ras Al Khaimah economy and boost the leisure, business, and MICE tourism sectors," he said.
"Al Marjan Island is a pristine setting and an ideal greenfield location for us to create the one-of-a-kind guest experiences for which Wynn Resorts is renowned. The region offers tremendous potential for the hospitality and tourism industry, and we are excited about the prospect of developing an integrated resort in Ras Al Khaimah," Craig Billings, newly appointed CEO of Wynn Resorts, said.
The new resort is in the initial stages of design and development and will be applying for an integrated resort licence from Ras Al Khaimah Tourism Development Authority.
Bayton Joins Dutch Trade Association NOGA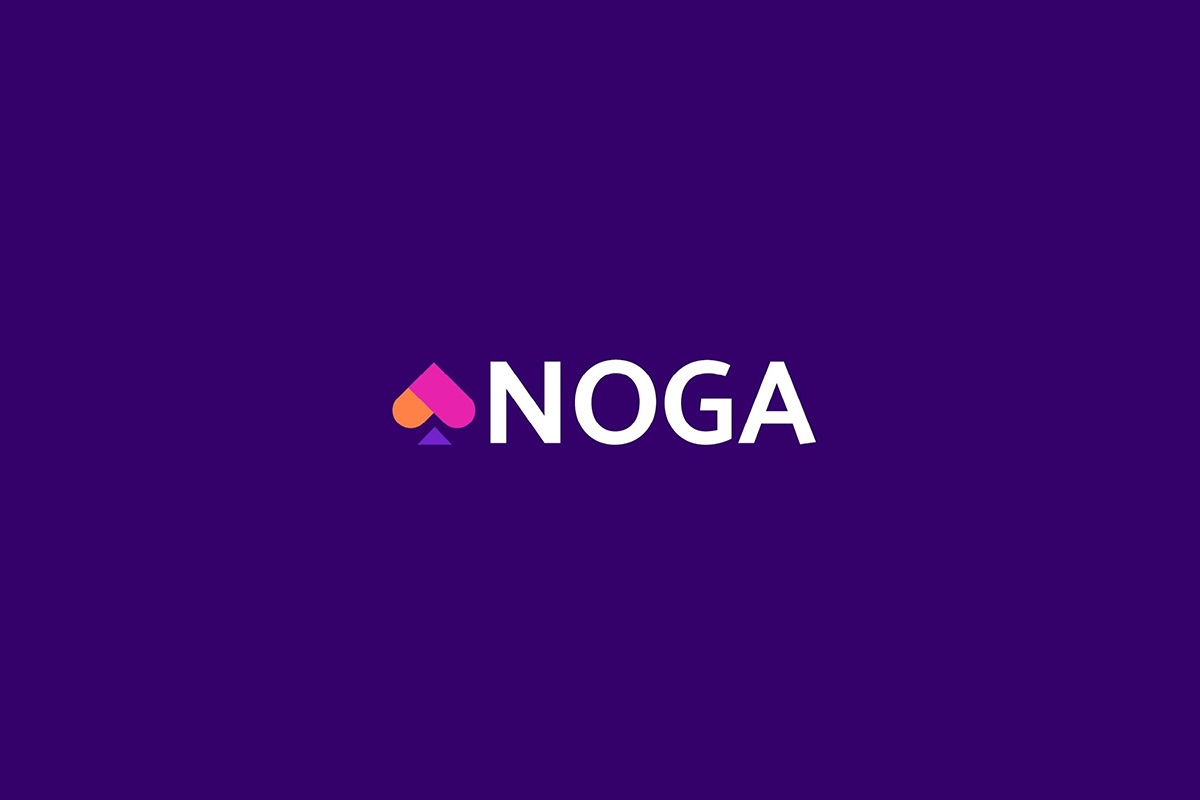 Reading Time:
< 1
minute
Bayton has joined the Netherlands Online Gambling Association (NOGA) as its newest member.
Bayton, which focuses primarily on the supply of casino games through a variety of brands, operates under a licence from the Malta Gaming Authority. The company owns 13 online casinos, with brands including Jackpot City Casino, Spin Casino and Lucky Nugget Casino.
NOGA is an organisation aiming to ensure regulated and safe gambling conditions. Other associate members of NOGA include bet365, Betsson, Betway, Entain, Flutter Entertainment, Kindred Group and Nuvei.
"We are delighted that Bayton has now joined the ever widening NOGA family. Bayton is the company behind some very well-known and popular online casino's and with their expertise and input NOGA can add yet even more international experience to the betterment of the Dutch market. NOGA sees Bayton's decision to join as a sign that indeed the industry is moving more and more towards full cooperation. We look forward to closely working together with them to the greater good of the Dutch gambling market," Peter-Paul de Goeij, Director of NOGA, said.
"We are excited to join NOGA as it provides an opportunity for those in the Dutch market to have a voice and hopefully facilitate a positive change in the perception of gaming. Our primary focus is the customer, and to help them play responsibly ensures that their experience is enjoyable and sustainable. By collaborating with other well-known operators and having open dialogue with regulators, we can improve systems for responsible gaming and co-ordinate our efforts to better prevent fraud and money laundering," Gregory Bettridge, Director of Bayton Ltd, said.