The Real Worth of Malta's iGaming Industry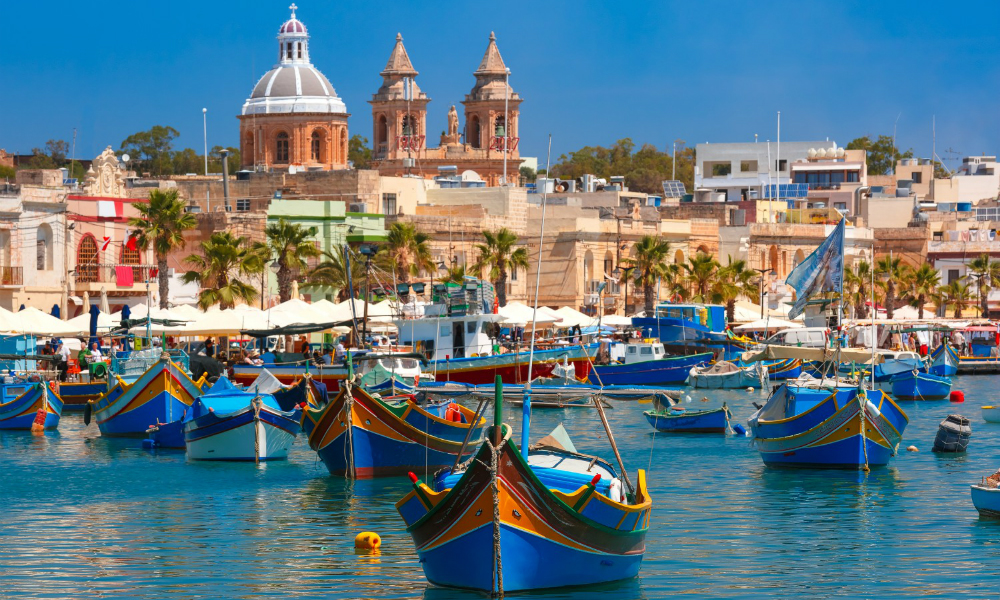 Reading Time:
4
minutes
The original source of the information found beneath was created by Rebecca Anastasi (MaltaChamber.org.mt) – View original source here.
Malta's iGaming sector contributes over 12 per cent of the country's GDP. Does it have a knock-on effect in the economy?
The official figures about online gaming industry reveal overall prosperity, high employment and revenue rise. Its worth is estimated roughly to be €1.2 billion, or over 12 per cent of its GDP. However, but these direct effects tell only part of the story. The iGaming industry has also positively affected the other industries in the country as well.
Leisure and entertainment
The rise of iGaming has "coincided with the increase of affluent business professionals on the island", according to Jon Grafton, Creative Marketing Manager for Azure and Azure Ultra – an outfit which organises yacht charters. Mr Grafton says that the industry sees chartering a yacht "as an ideal way to spend leisure time and de-stress." He estimates that around 20 per cent of Azure Ultra's business comes from those involved in iGaming, from professionals seeking to book a private charter or from businesses organising team-building exercises. "The increased demand has had a positive impact on our bottom line, which we plough back into the business through purchasing more yachts and employing more captains and crew," Mr Grafton explains.
Indeed, as a result of the increased business, the agency has created tailor-made charter packages for the sector, since "iGaming-oriented bookings tend to include a lot more special requests in terms of cuisine, water-sport activities and themed itineraries, such as famous film locations around the Maltese archipelago," he says. Moreover, the company has had to become more flexible to accommodate last-minute changes, and bookings, in order to keep up with the demands from the sector. The team also now includes a specialist charter executive "who is a wiz at creating bespoke charter packages."
While Azure is experiencing an increased demand for specialised on-board catering and services, such as massages or water-sports instruction, which do come as an extra cost, it is careful to ensure that its prices are fair. "Our prices are always right because we – quite uniquely among Malta yacht charter companies – own our own yachts and they're all fully insured," Mr Grafton says. In the future, the company plans to keep building on this success, offering corporate conference packages at sea. "iGaming has a great need for variety and excitement, and that's what we'll offer," Mr Grafton asserts.
Back on dry land, catering establishments in the main entertainment areas of Valletta, Sliema and St Julian's seem to be constantly pounding with patrons, with tables often difficult to secure, unless you have a booking. Robert Bonnici, PR and Marketing Manager for the ubiquitous Hugo's brand, underlines this "positive effect" on the industry. Not only do professionals working in the iGaming sector "frequent our venues on a regular basis, but their spend is often much higher than average," he explains. Moreover, there has been a demand for corporate functions and private events catering to the local and international iGaming community according to Robert.
Andrew Galea, the Sales and Marketing Manager of hotel Group Corinthia, adds that while the company picks up some business for corporate and social events, as well as some hotel bookings for visiting delegates, the business accrued during industry conferences, such as Sigma, is what really makes a difference to the company's bottom line, with many delegates staying in the hotel. Indeed, the remote gaming sector is a market the Group is very interested in. "We are currently in the process of promoting the range of services Corinthia possesses, not only in terms of hotel rooms, but also ancillary entertainment services such as restaurants, bars and event venues," Mr Galea says.
IT infrastructure
As a sector which relies heavily on technology, iGaming requires high-level resources and services. Computime Software, a company which specialises in providing IT infrastructure, software and business solutions, is one stakeholder which supplies such products and capabilities to businesses operating in Malta's online gaming industry.
John Wood, the company's CEO, says that the company has seen a positive multiplier effect arising from the increased business with iGaming companies. "The sector attracts large multinational iGaming operations which create demand for the software and infrastructural solutions which we deliver," he states, going on to assert that this accounts for "currently, approximately 15 per cent of our revenue." The most common solutions on-demand are IT engineering and infrastructural solutions, IT security products and services, and software solutions focused on compliance monitoring and marketing optimisation, he explains.
He also notes that iGaming clients demand sophisticated solutions and, as a result, the market "provides us with an opportunity to develop our business, and to adapt our solutions by widening our product portfolio with a clear focus on servicing iGaming companies." Indeed, he explains the changes in the type of solutions the company is currently offering, specifying that Computime is customising its software solutions to meet the specific demands of the iGaming sector, enabling them to deliver a quick return-on-investment to their clients. Other changes the company has instituted include adapting its client onboarding process to make sure "we only do business with reputable and established iGaming companies", allowing the company to better manage its payment and credit terms, along with the other business risks inherent in such an enterprise.
Insurance
The meteoric rise of the iGaming industry has also resulted in a demand for ancillary corporate services in a variety of fields such as insurance. "Remote gaming has provided a lot of potential to prove our mettle in managing the varied and sometimes complex insurance requirements that the Gaming industry needs," says Malcolm Ellul, Associate Director of Mediterranean Insurance Brokers, specifying that it now manages a sizable gaming portfolio, which is growing rapidly in size.
While Mr Ellul admits it is hard to establish the percentage of MIB's business derived directly from the iGaming sector, he claims that the requirements are broad and range from "the direct insurances taken out by the business operators themselves" to "affinity and benefit schemes for employees." In the future, the company hopes to attract even more interest, and, to this end, it has started attending Gaming-related conferences locally and overseas, and "plans to remain a market leader in providing insurance arrangements for the gaming Industry" since "gaming falls within the natural growth process of the Group," Mr Ellul asserts.
Indeed, this seems to be the trend, for as Malta continues to attract further investment in the field of iGaming, businesses in attendant sectors are gearing up to continue offering the specialised resources to the sector, thus enabling Malta to retain its competitivity and its winning streak.
Source:  MaltaChamber.org.mt
Codere Appoints Luis Sánchez Serrano as Corporate Director of Technology and Digitalisation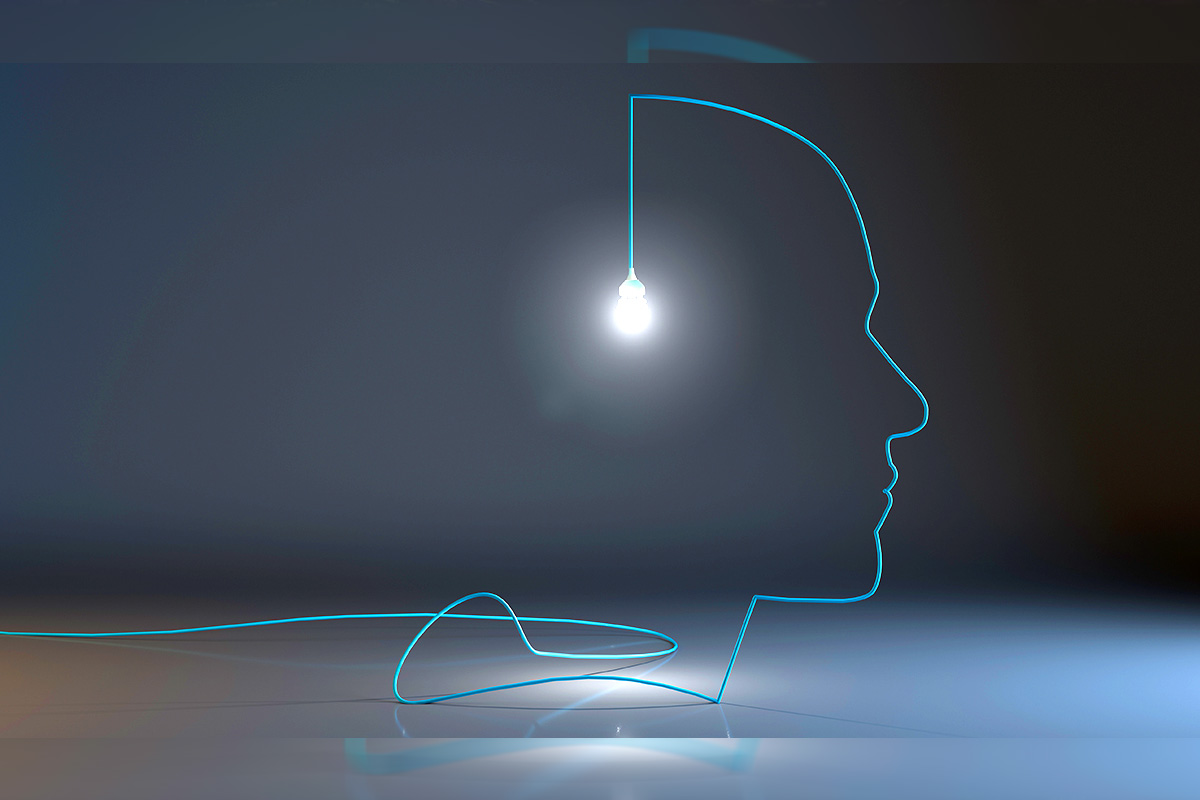 Reading Time:
1
minute
Gambling group Codere has appointed Luis Sánchez Serrano as the Corporate Director of Technology and Digitalisation. Luis Sánchez will report directly to the Group's general director, Vicente Di Loreto.
Luis Sánchez has more than 23 years of experience, mainly in the banking industry, in companies such as Liberbank, Bankinter, Banco Espirito Santo, has proven capabilities in the design and implementation of transformation projects, innovation and digitalisation of organisations , as well as a broad strategic and transversal vision of the main processes and technological solutions of the market.
"This incorporation strengthens our team and consolidates the strategy of change and transformation undertaken in our group to continue fulfilling our commitment to the client and creating value," Vicente Di Loreto said.
Pollard Banknote Adds GALAGA™ to its Portfolio of Licensed Brands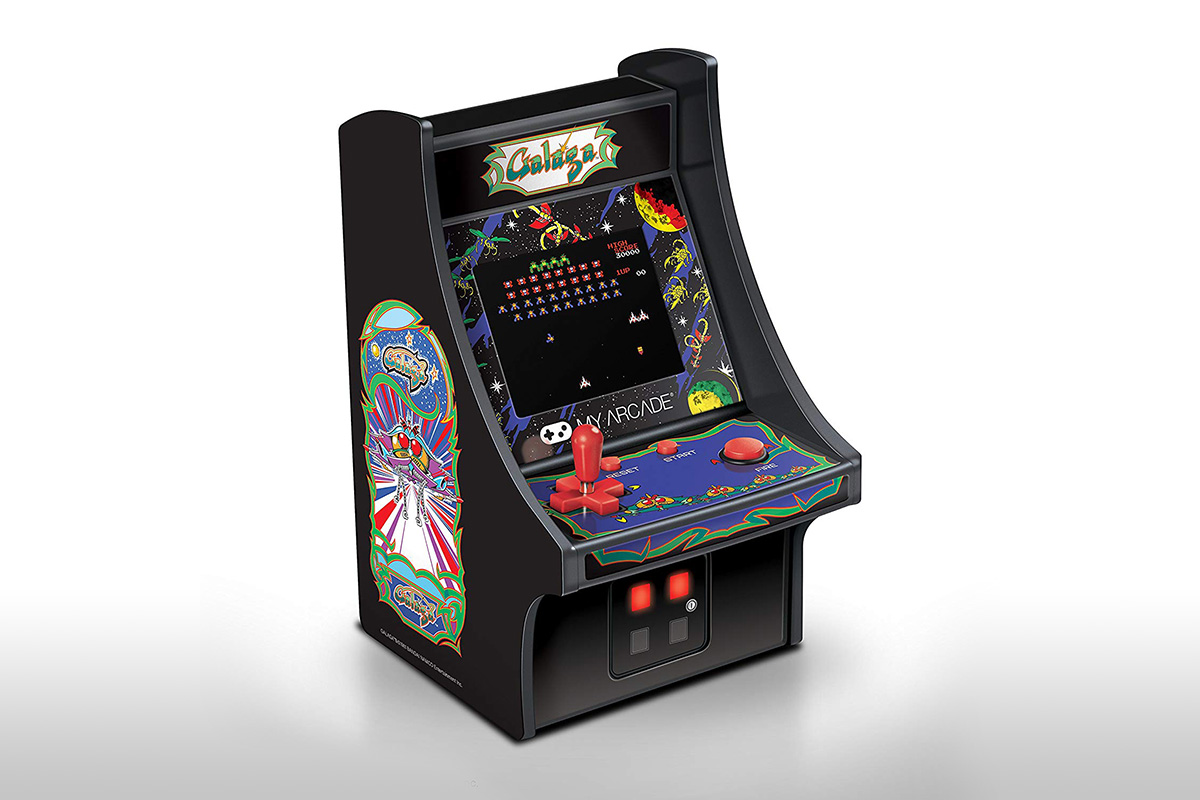 Reading Time:
1
minute
Pollard Banknote Limited has added the classic arcade game GALAGA™ to its portfolio of licensed brands. Under an agreement with BANDAI NAMCO Entertainment America Inc., Pollard Banknote will offer GALAGA™ branded instant tickets to its lottery clients. Pollard Banknote's suite of licensed brands includes several powerhouse arcade games from the early 1980s.
As per the agreement, Pollard Banknote will leverage the GALAGA™ signature logo and colourful pixilated icons for eye-catching ticket designs and promotional merchandise. The ticket artwork will utilise distinctive GALAGA™ imagery to mimic the game's acclaimed playstyle. GALAGA™ branded merchandise, including full-sized vintage arcade games, will be available to lotteries for social media contests and second chance draws.
"Pollard Banknote's retro arcade brands have captivated lottery players around the globe, and we are confident that GALAGA™ will give players more of the classic arcade look and feel they love. We look forward to helping lotteries bring GALAGA™ to market, supported by our 360˚ approach to marketing and promotional programs that promote player excitement and engagement," Brad Thompson, VP of Sales and Marketing at Pollard Banknote said.
Evolution Gaming: Interim report January-June 2019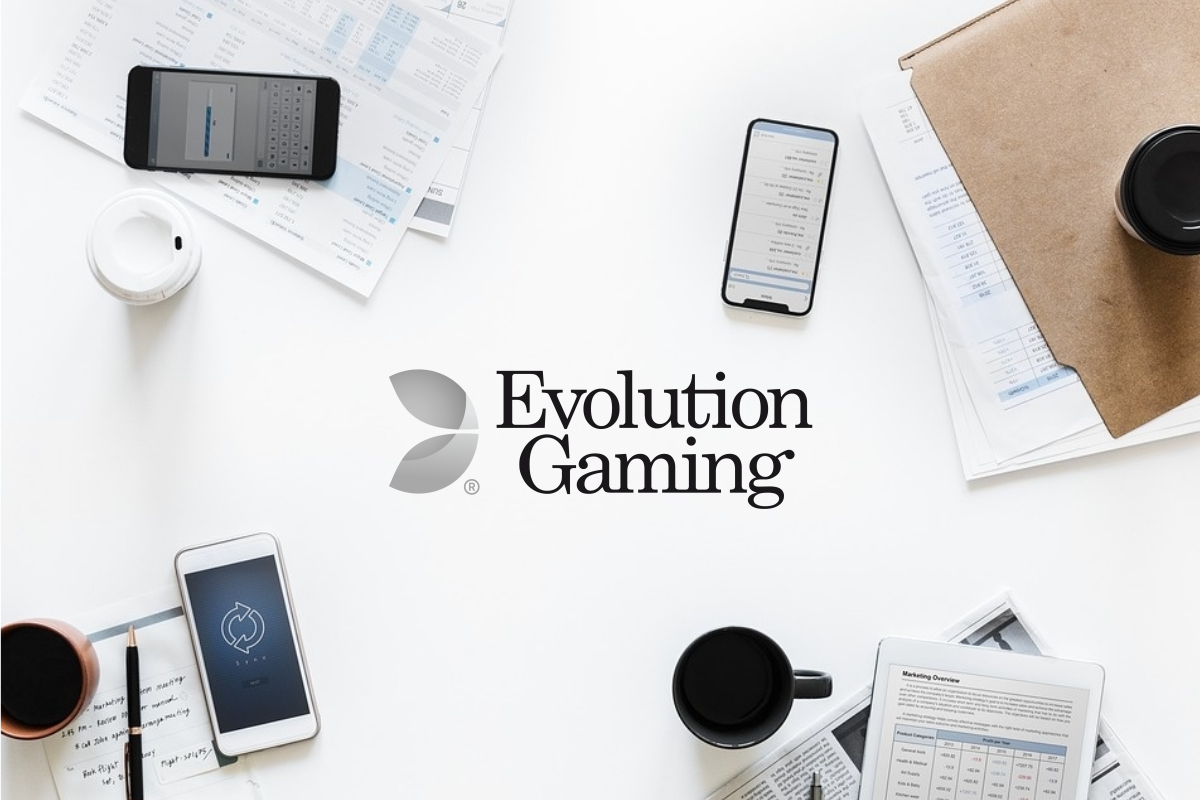 Reading Time:
3
minutes
Evolution released today its Interim Report for January-June 2019.
Second quarter of 2019 (Q2 2018)
Operating revenues increased by 45% to EUR 85.7 million (59.3)
EBITDA increased by 63% to EUR 42.7 million (26.2), corresponding to a margin of 49.8% (44.2)
Profit for the period amounted to EUR 34.5 million (20.1)
Earnings per share amounted to EUR 0.19 (0.11)
January-June 2019 (1H 2018)
Operating revenues increased by 49% to EUR 165.0 million (110.8)
Profit for the period amounted to EUR 63.1 million (36.7)
Earnings per share amounted to EUR 0.35 (0.20)
Comments from CEO Martin Carlesund:
"Evolution's strong development continues, and we can report continued high growth and further improved margin in the second quarter. 2019 is a year of product and innovation, and during the period, we have launched all this year's new games. The response has been instant, and we are overwhelmed by the positive reception among both players and operators. Our aim in the development has been to create games that attract new player types and to expand the Live vertical into new segments, and so far, we are very happy with the outcome. All games, from the new titles within the Game Show category to the dice games, find their audiences and we see a significant increase in the number of players. The new games are not as staff intensive as the traditional table games, which in combination with a generally high efficiency in all studios contribute to the margin development. The extended portfolio also contributes to the revenue growth, but it is important to note that most of our revenues continue to derive from our core games and that the new games are still in an early stage post-launch. However, all new titles contribute to a generally higher interest in Live Casino and we believe that the Live vertical will continue to grow its share of the total online casino market. When the Live vertical grows, we take market shares – as do our customers with access to the new games.
Revenues amounted to EUR 85.7 million, which is 45 percent higher than the corresponding quarter last year. EBITDA amounted to EUR 42.7 million with a margin of 49.8 percent, which is the highest margin recorded so far in a single quarter. In the first half of the year, the margin was 47.7 percent, and we expect to be able to sustain this level in the second half as well which is why we increase our expected margin range to 47-49 percent for the 2019 full year.
The positive market development continues. The Nordics are growing, however at a somewhat slower pace as the Swedish market now is normalising following the intense start to the year as a result of the new gaming legislation. The UK continues to stabilise and is growing compared to the corresponding quarter last year. Both Rest of Europe and Rest of World also exhibit favourable growth.
Going forward, we will continue to invest in the development of both additional game shows and other innovative product types, as well as table games to meet the overall demand for Live. We also continue to invest in our studios. During the quarter, we have transferred the first tables to the new Malta studio, while also expanding the studio in Georgia. In addition, we have initiated a doubling of the capacity in New Jersey. We will also strengthen our presence in the US further and have started the planning for the construction of a studio in Pennsylvania. All in all, investments for the 2019 full year in absolute numbers will be somewhat higher than in 2018. It is imperative for us to meet the demand for Live, to continue to enable innovation within the company and to constantly increase the gap to competition. Connected to this, it is important to remember that in a case where we must prioritise, we will always put growth before margins.
During the first half of the year, we have laid the foundation for Evolution's continued leadership in Live Casino. A proof of this was when we received the award as Live Casino Supplier of the Year for the tenth consecutive year at the EGR B2B Awards in June. The award goes straight to all our employees. I am immensely proud of everyone's achievements so far this year, and the innovation power they possess creates confidence for the future.
Since Evolution's inception, we have had a paranoid approach to our development, and given all achievements so far in 2019 I would like to conclude these comments by pointing out that we are never fully satisfied, we never sit back and each day, we fight to become a little bit better."