Japan close to pass IR bill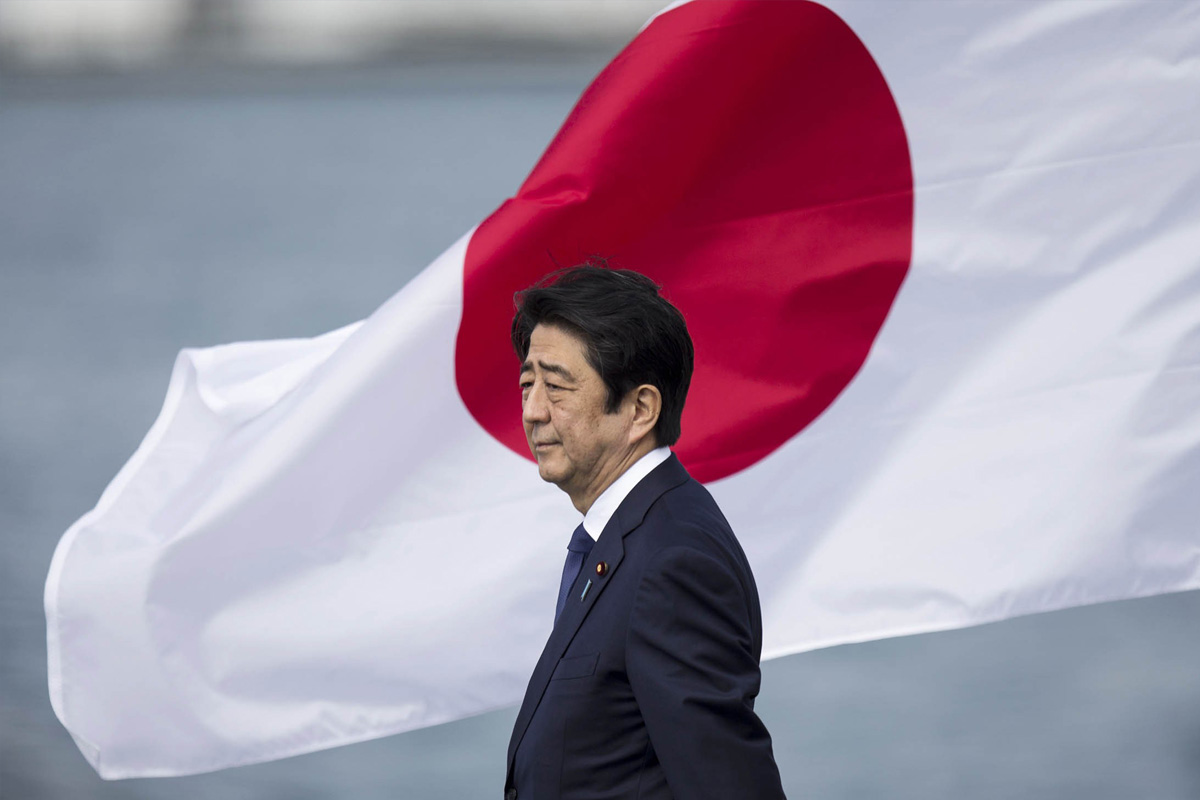 Reading Time:
1
minute
Japan has moved further close to the legalisation of the casino industry in the country.
The ongoing Diet session has been extended until July 22nd, as the government is making a determined push to pass the integrated resorts (IR) implementation bill.
In order to reach its goal, Prime Minister and leader of the Liberal Democratic Party (LDP) Shinzo Abe met with Natsuo Yamaguchi, head of its coalition partner Komeito, in Tokyo and committed – once again – to pass the bill this month.
There is some opposition to several topics (such as problem gambling) that lawmakers are trying to address before passing the IR implementation bill. That is why a draft legislation titled Basic Bill on Gambling Addiction Countermeasures was presented and discussed by an upper chamber committee and is expected to be enacted as early as this Friday.
Friday seems to be a major date for the potential casino legalisation as not only would the problem gambling issue be tackled but also the IR Implementation Bill is likely to be discussed at a plenary session, GGRAsia reports. Soon after, the bill would go to the Committee on Cabinet and may be finally passed by July 19th.
Source: FocusGamingNews
Vietnam police cracks underworld gambling network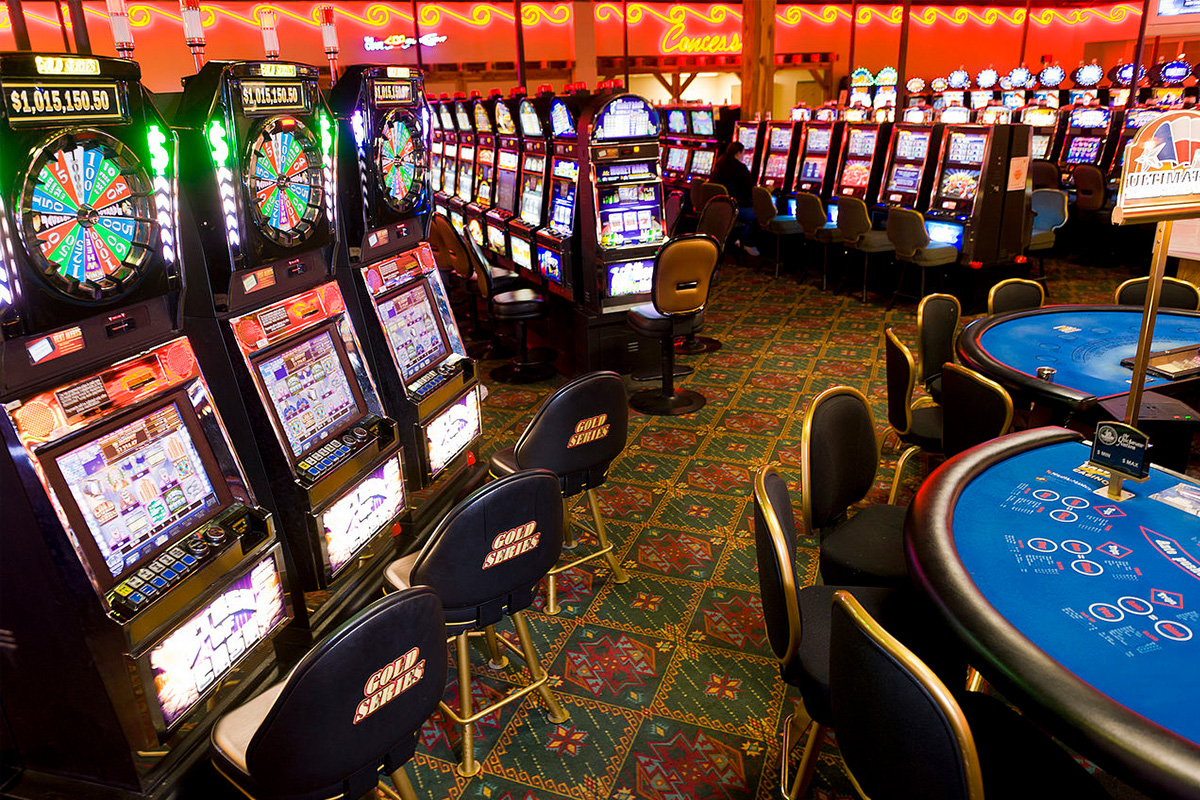 Reading Time:
1
minute
Police has busted an illegal online sports betting network, allegedly operated by underworld honchos, in southern Vietnam. The police has arrested the ringleader and nine of his accomplices too.
The police has also seised three high-end cars along with billions of dong and foreign currency, as police raided locations in Ho Chi Minh City, Tay Ninh and Binh Duong.
The leader of the ring was 36-year-old Nguyen Van Binh, police said.
Hundreds of officers belonging to the municipal police force and the Ministry of Public Security raided a coffee shop in HCMC's District 12 on Wednesday night and arrested Binh, who they said had been running an online betting ring through a website since 2014.
They confiscated several online devices containing evidence of illegal betting apart from cash and other assets.
Binh and his accomplices had rich family backgrounds and were big names in the Saigon underworld, police said. The transactions the ring was involved in over the past five years ran into hundreds of billions of dong, police said.
The illegal gambling ring was being investigated further, they added.
Organizing sports betting remains illegal in Vietnam but various operations have been busted during the World Cup season.
Just a week ago, an illegal online betting ring worth over VND2 trillion ($89 million) was busted and at least 10 people arrested in several cities and provinces.
Last month, another online gambling ring using the web portal 12bet was busted. Four suspects were arrested and a total of over VND300 million in cash, computers and phones were seised.
Source: e.vnexpress.net
Baadshah Gaming Joins Hands With the Asian Poker Tour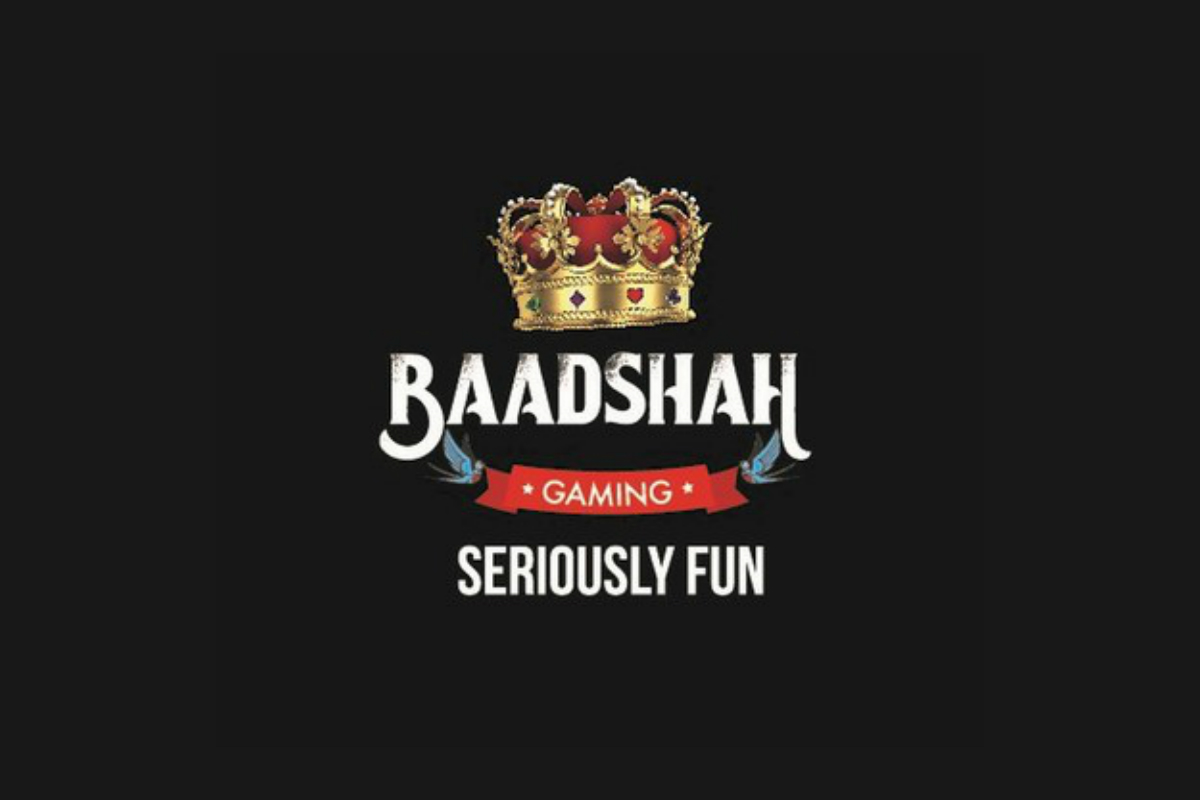 Reading Time:
2
minutes
PANJIM, India, July 16, 2018 / — In a bid to expose the ever-growing poker community in India to more international tournaments, the Casino Pride group backed online poker site Baadshah Gaming, has joined hands with the Philippines-based Asian Poker Tour (APT). Baadshah Gaming will conduct online satellites giving Indian poker enthusiasts the opportunity to win tournament packages to various upcoming APT events in the Asia-Pacific region.
The Asian Poker Tour is the biggest and most-coveted poker tour in Asia. Since its inception in 2008, APT has grown by leaps and bounds, adding multiple destinations in its yearly tournament roster. With the aim of popularizing poker as a poker sport across the Asia Pacific region, APT has held events in Macau, Philippines, South Korea, Vietnam, Cambodia, Australia even taking the game to far-flung tiny French colony of New Caledonia. To date, the APT has staged more than 80 major events and numerous smaller tournaments mainly in the Asia-Pacific Region. APT events combined have generated over USD 30 million in prize money, all awarded to players.
Commenting on APT's tie-up with Baadshah Gaming, the Executive Tournament Director of the Asian Poker Tour, Lloyd S. Fontillas said, "The goal of the partnership is to increase the presence of the Indian players at each and every APT event and we believe with Baadshah Gaming having the capabilities of running both online and land based qualifiers, this will happen!"
Baadshah Gaming which began operations in March 2017 is an online portal that offers poker and other games of skill. In June 2017, Goa's Casino Pride group bought a stake in Oceanking Software Solutions LLP, the company that owns and operates the Baadshah Gaming brand. As part of the deal, the start-up has gained access to run and operate the 'Baadshah Gaming Live' property on board the Casino Pride vessel in Panjim, Goa. With this, they are able to host a variety of live gaming tournaments, bringing poker players from all over the country to show-off their poker skills. Baadshah Gaming had held its own live tournament series at its live property in Goa in December 2017 and April 2018 which was very well received by the Indian poker community. The two Baadshah Gaming Live Tournaments paid out over 1.7 crores in prize money with tournament buy-ins as low as Rs. 10000.
"In line with our aim to promote poker as a game of skill in India, we are excited to team up with the prestigious Asian Poker Tour," said Madhav Gupta, co-founder of Baadshah Gaming. "We believe that this partnership will benefit the Indian poker community in multiple ways, the best of which is that it will give both amateurs and professionals alike, the opportunity to test their skills against the very best poker players in the Asian circuit. It is every poker player's dream to win a prestigious title like the Asian Poker Tour, and now that dream can be made a reality by simply winning small buy in satellites on Baadshah Gaming and flying out to various APT tournament series across South East Asia."
As a result of the agreement, Baadshah Gaming will be the official APT partner in India, and will be providing Indian players the ability to take part in the Asian Poker Tour events at a fraction of the cost through satellites packages, both live and online. Poker players can play online satellites on http://www.baadshahgaming.com, while live satellites will be conducted at the Baadshah Gaming Live venue on board Casino Pride in Panjim, Goa.
Rummy Players Join KhelPlay Rummy in Their Biggest 6th Anniversary Celebrations: Celebrate With a Bid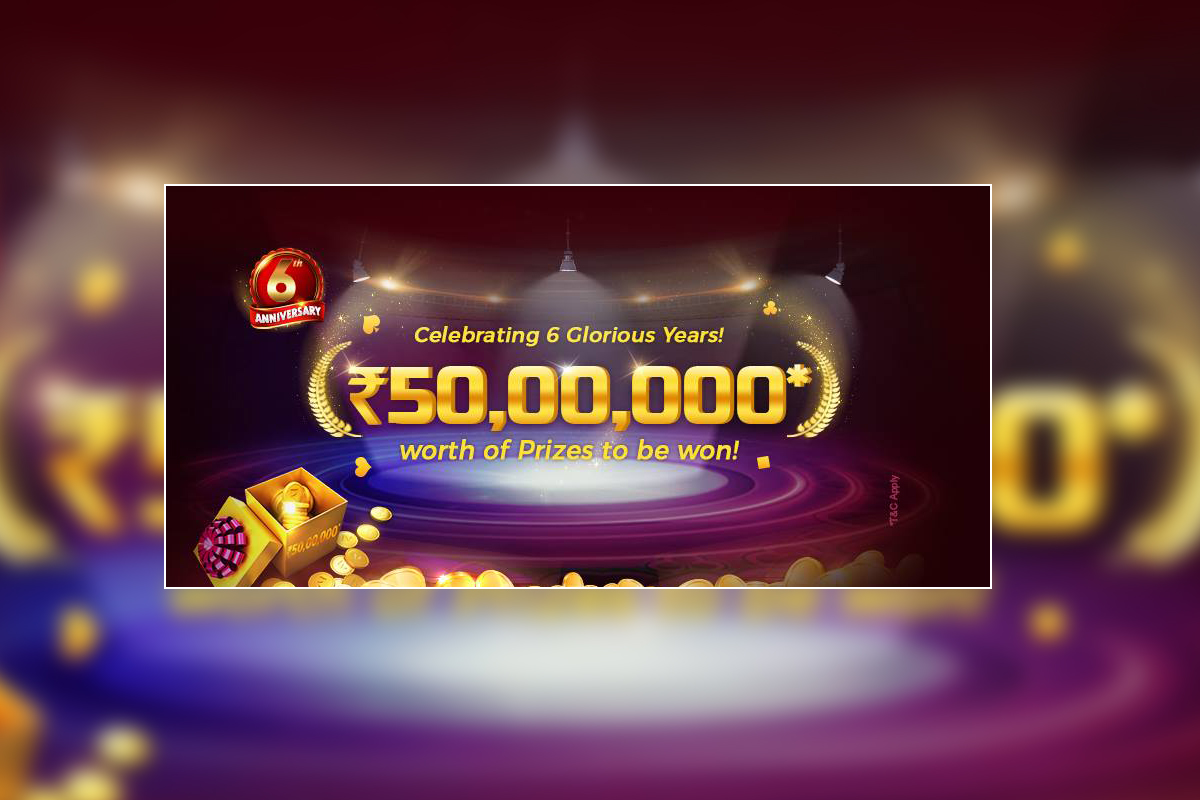 Reading Time:
2
minutes
MUMBAI, July 13, 2018 – On their 6th Anniversary KhelPlay Rummy, invites all avid rummy players to a plethora of exciting offers. KhelPlay has designed a platter full of exciting games to make the anniversary even more colourful.
The plethora of exciting offers include:
6th Anniversary Special Tournament
KhelPlay Rummy has come up with a dazzling rummy tournament with 15 Lakhs* Guaranteed Cash Price. Play and make the best of the offer.
Bonus to Celebrate Offer
KhelPlay Rummy is on a giving spree and it is mighty big. A Bonus to Celebrate offer that is sure to excite all passionate rummy players out there. On this special occasion, they are giving 20% bonus upto Rs.2000 on joining KhelPlay Rummy to celebrate their achievements.
Anniversary Special Bonus
There is a Anniversary Special bonus offer of 60% up to Rs.6000 for the people who share the love for rummy.
Special Pay-back Offer
KhelPlay Rummy is determined to make everyone a winner on their Anniversary and thus have devised the unique pay-back offer so that everyone returns home a winner. No loses on this special occasion.
Instant Cashback Week
The instant cashback week is the best time to start playing rummy online. Where winning is the only option when someone plays rummy with cash. Enjoy upto 10% cashback.
Club Carnival Offer
On the 6th Anniversary, KhelPlay Rummy has come up with a Club Carnival offer that allows players an opportunity to win exciting gadgets. What one may win here is still a secret to retain that element of suspense.
Happy Days Bonus Offer
On the website one can enjoy the Happy Days Bonus Offer that allows one to win a hefty bonus during month end.
Join KhelPlay Rummy in their month long 6th Anniversary Celebrations and have a real blast.
About KhelPlay Rummy.com :
KhelPlay Rummy is a popular gaming site that offers online rummy games. KhelPlay Rummy is constantly working on their skills to take all the online rummy experience to the highest level. They believe in transparency, high quality, confidentiality & trusted user experience.
KhelPlay Rummy offers its players every possible format of Indian Rummy games from 13 cards rummy to 21 cards rummy. Along with cash rummy they offer free rummy games for new players helping them work on their rummy skills. Hosting multiple tournaments & promotions throughout the year giving users opportunities to win big cash prizes.
Website : https://www.Khelplay Rummy.com/
Facebook : https://www.facebook.com/Khelplay Rummy/
Twitter: https://twitter.com/Khelplay Rummy
Media Contact:
Saurabh Sawant
saurabh.sawant@sachargaming.com
+91-7738211027
SEM Manager, Sachar Gaming
SOURCE KhelPlay Rummy