Northern Cyprus to remove casino gambling ban on residents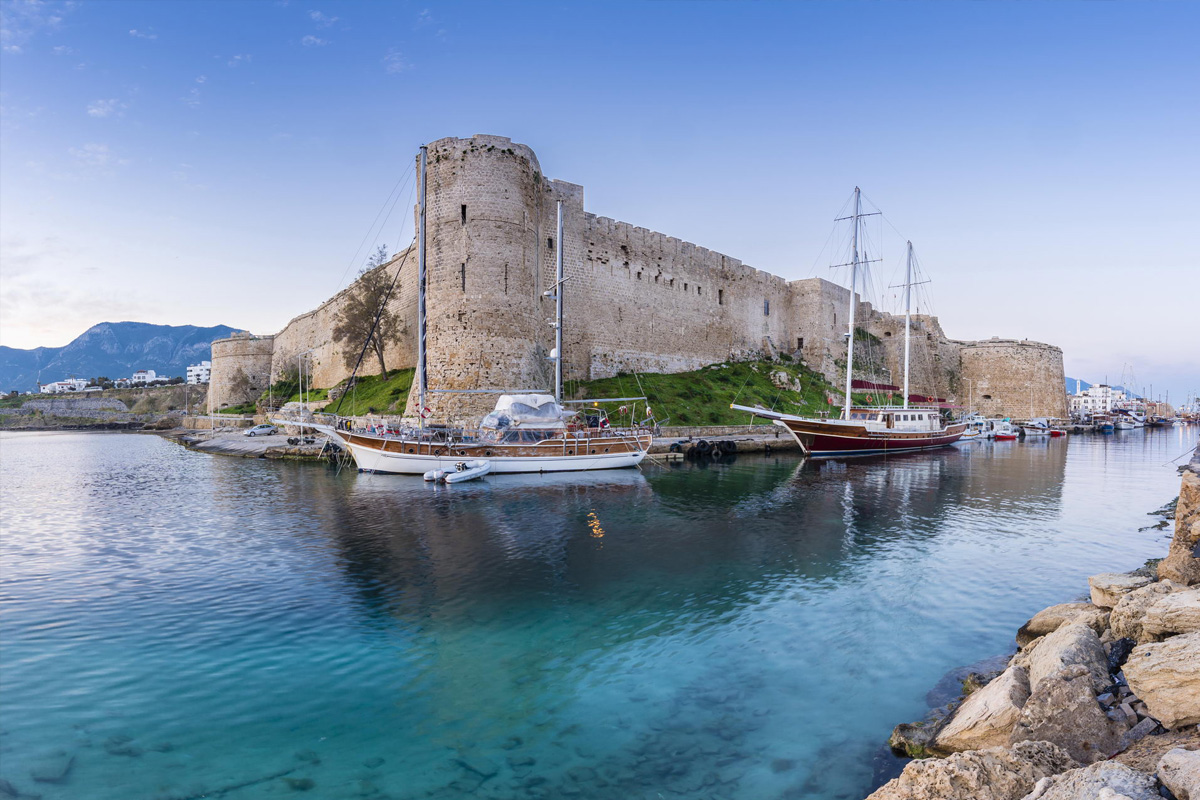 Reading Time:
2
minutes
Northern Cyprus authorities are planning to remove a long-standing ban on its Turkish Cypriots to engage casino gambling.
Discussions are believed to have been triggered by the recent opening of a casino in the Republic of Cyprus' city of Limassol. According to media reports, Northern Cyprus officials have expressed concerns that Turkish Cypriots could feel tempted to cross the Green Line (the United Nations Buffer Zone that separates the two parts of the island of Cyprus) and visit the new gambling venue.
While it was only last month that the Republic of Cyprus opened its first legal casino, Northern Cyprus has long been home to flashy gambling facilities.
However, residents of the northern portion of the island are prohibited from visiting and gambling at the local casinos.
Hong Kong-listed gaming and hospitality giant Melco opened late last month its temporary casino in Limassol, while a larger integrated resort is under construction in the city. The facility features 242 slot machines and 33 gaming tables. Melco said yesterday that Cyprus Casinos or C2 as the property is branded welcomed more than 34,000 unique visitors during its first three weeks of operation to beat owners' expectations.
According to reports from Turkish Cypriot news outlet Haberal Kibrisli, Northern Cyprus Finance Ministry Serdar Denktash has revealed that discussions over the potential lifting of the casino gambling ban have been taking place.
However, in a separate rollout of reports, Kudret Ozersay, Foreign Minister of the Republic of Northern Cyprus, has denied the move on social media. The official has pointed out that there were no such plans and that there was no need for such reports to be spread around.
Mr. Ozersay further explained that instead of offering residents of Northern Cyprus a free entry into casinos, the government should introduce stricter controls at the gambling venues and stricter license conditions as well as increased taxes.
Another local news outlet, Vatan, has cited the leader of the United Cyprus Party, Izzet Izcan, saying that Turkish Cypriots should not be encouraged to gamble at casinos and that the Prime Minister of the republic should clarify the ongoing debate.
Aside from its temporary casino in Limassol, Melco is also set to open four satellite facilities across the Republic of Cyprus, with the first two of these likely to be launched by the end of the year.
Source: casinonewsdaily.com
12 Month of iGaming: A Landscape Analysis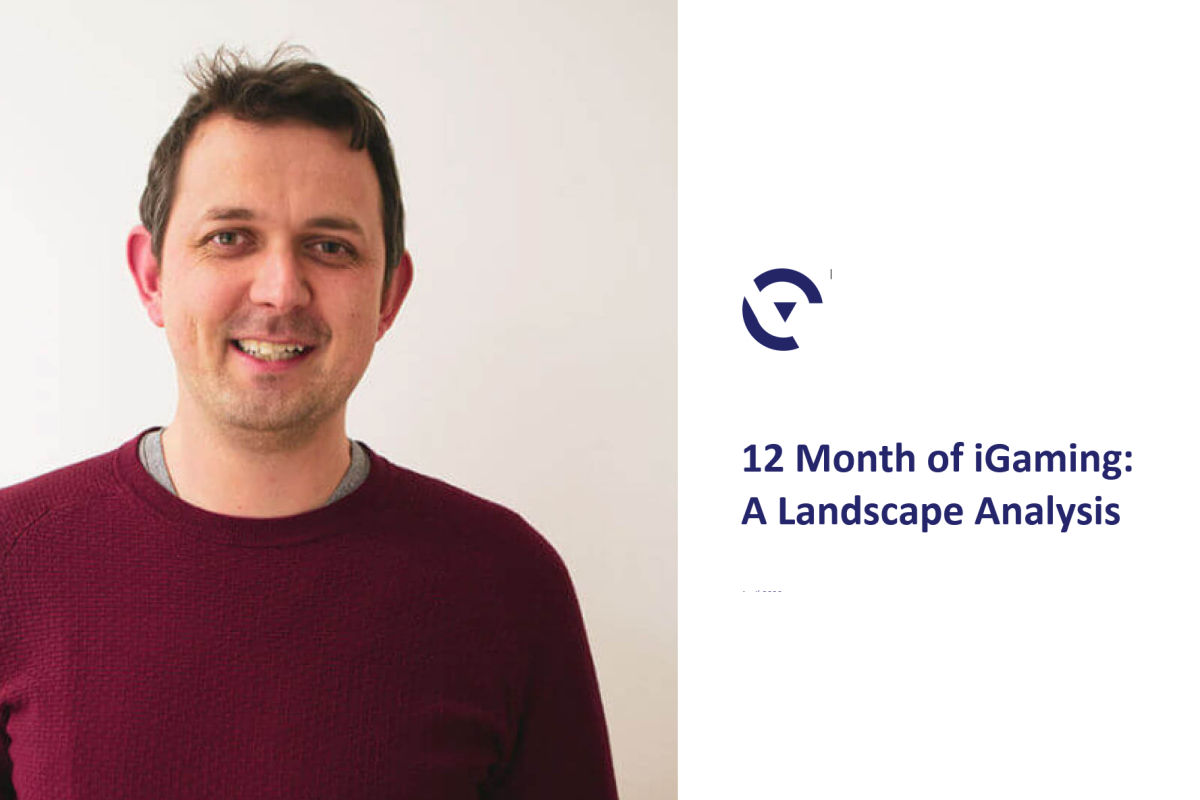 Reading Time:
5
minutes
Given the recent circumstances surrounding COVID-19, the gaming and betting industry has seen a huge influx of traffic and attention from consumers, new and old, that are now settling into home-based ways of working.
For the savvy gaming companies that have been making improvements to their sites over the last 12 months, now is a time to thrive. Leaders in this area have used this time to take advantage of scope to attract new customers with innovative marketing tactics, fantastic offers, and an energetic brand. For others however, the next months will likely be a struggle unless they take the necessary steps to amp up their efforts.
In uncertain times, player acquisition remains a vital priority and those who have invested time, energy, money and expertise into this area will likely reap the rewards 10-fold. Given the relevance, we've conducted a substantial analysis of the top 50 organic keywords in the UK for the four main sectors of iGaming – Slots, Roulette, Casino, and Poker – to better understand the sites that have seen the biggest improvements over the last 12 months, how they've done it, and what their next steps are likely to be over the coming months.
Additionally, through conducting an in-depth situational analysis of the current landscape we are able to better understand the activity that has been rewarded by Google over the last 12 months, while better differentiating between successful strategies and those that will likely deliver underwhelming results.
Slots
The websites that have seen the biggest swing in overall organic visibility over the last 12 months have been increasing their games library but more importantly; increasing the crawlable copy of game pages.
For slot sites that are usually quite Javascript heavy, ensuring all copy is clear and crawlable gives search engines something to work with at first pass and can improve performance long term.
Leading the pack, Admiral Casino has a larger than average amount of text on its game pages and is clearly reaping the rewards with significant uplifts in traffic Y/Y straight into game URLs.
It should also be mentioned that all of these sites were active with link building and typically saw a lead time of about 6 months between starting to build links and seeing serious gains in organic visibility.
Once these improvements began, however, the growth seen in the first six months was again repeated in the subsequent 3 months.
Roulette
The biggest 12-month swings in the Roulette sector has been for sites that have kept a tight focus on the Roulette topic area and supported commercial pages with informational content to grow awareness of their brands.
Leading sites such as Liveroulette.com and 888casino.com can be praised for the informative content and extensive guides targeted towards both first-time depositors and seasoned players.
In addition, leaders in this market must ensure they consider the user journey and are present throughout the conversion funnel, not just at the high-volume terms close to conversion. Focusing on terms such as "how to play" and exploratory informational queries is crucial to nailing that focused topical relevance.
Finally, it is important to note that these are established domains with sizable link profiles with the quality of the most recent links becoming the key differentiating factor. Newcomers looking to succeed in this sector must be both aggressive and smart with their link building strategies to ensure they're in a position to compete as quickly as possible. Do not be afraid to break the mould with your PR to generate buzz and links that will get the site off to a great start.
Casino
PinkCasino.co.uk has seen a significant level of visibility growth over the last 12 months due to an increase in the number of landing pages on the site but more importantly the copy on game pages has had an overhaul.
Historically, one of the biggest technical challenges in the gaming space is the use of JavaScript and search engines inability to render the content. Useful HTML based web copy has worked as well for Pink Casino, as it has Admiral Casino, previously mentioned. The site is also benefiting from improved internal linking and a streamlining of the site structure.
Some of the domains on this list have also had expired domains with link equity redirected into them. Whilst this can sometimes be used as an effective tactic, it is important to remember that it can also raise flags with Google and should be used sparingly.
Poker
As with Roulette, focus and relevance are key in the Poker rankings. How to play type content and guides perform incredibly well when paired with effective internal and external link strategy.
Partypoker.com has this area nailed down and so it is no surprise to see them growing over 230% in 12 months.
Cardchat.com has also put a significant level of effort into producing content and guides and as a result are visible for nearly twice the number of keywords as pokerstars.com according to SEMrush data. The next step for them, and sites in similar predicaments, is to improve their visibility through good quality link acquisition.
In Conclusion
The gaming and betting markets continue to be one of the most competitive and varied SERPS to operative in.
From our analysis, we see a significant shift from black hat tactics to informative content and PR-led campaigns, which for many sites, is the driving factor behind and increase in strong coverage, brand awareness and long-term rankings.
The future of iGaming is looking quite bright and as the current surge in traffic continues, it is no doubt that current timings favour acquisition. For those looking to capitalise and increase their conversion rates, keep in mind that increased traffic lends itself incredibly well to different forms of testing. Now is a great time to catch and convert as many of those new visits as you can with short test cycles.
From the analysis conducted, the key takeaways for competing in iGaming SERPs in 2020 are as follows:
Sites that are spending the time and money on creating well written, informative, and user-friendly content are currently reaping the rewards.
Rather than focusing solely on the high-volume terms, it is crucial for sites in the noted sectors to ensure they're considering the full user journey and conversion funnel.
Links remain important but the quality will always trump quantity over time.
With over 13 years of experience in the iGaming and Betting industry, the Blueclaw team are always happy to talk search. For a more focused analysis, or to discuss anything mentioned above, please feel free to get in touch with one of our experts.
Author: Andrew Parker, Performance Director at Blueclaw Media Ltd
Contact: [email protected]
Leadstar Media outline big ambitions for My Betting Sites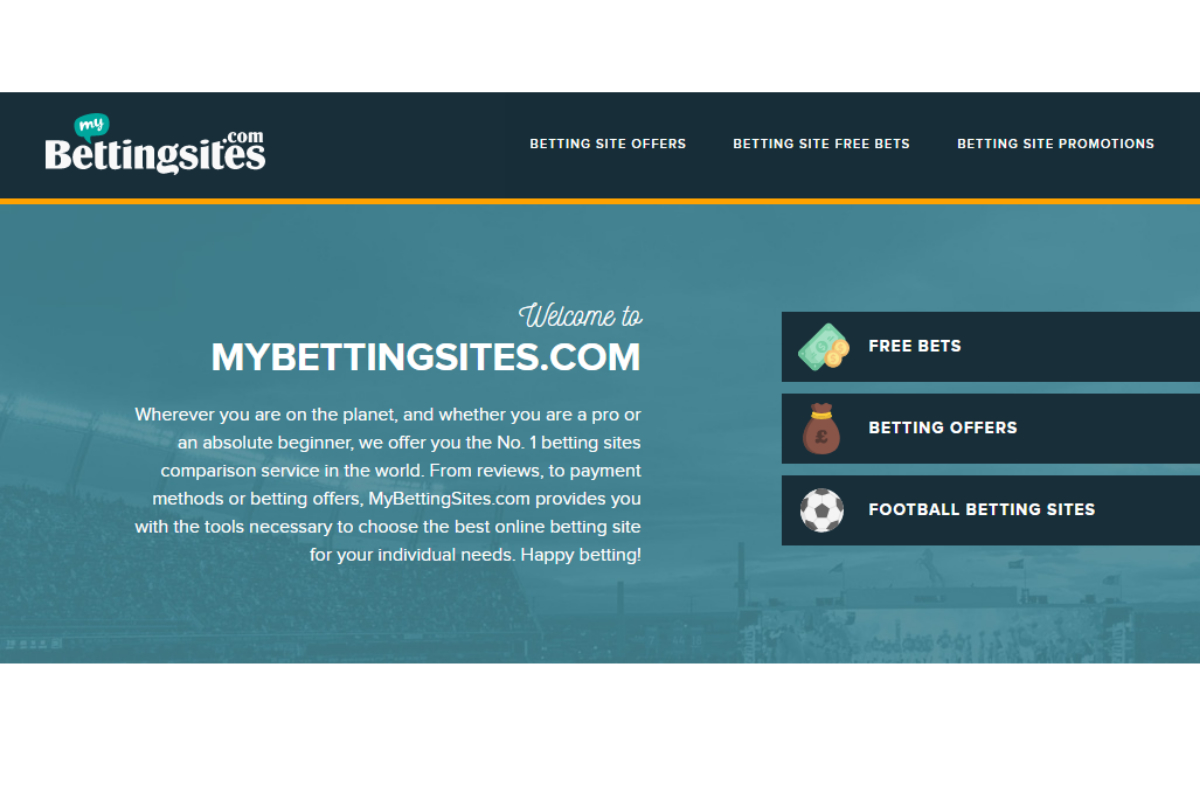 Reading Time:
2
minutes
Swedish iGaming affiliate company Leadstar Media has strengthened its position in the British market by introducing a new bookmaker comparison website, My Betting Sites.
The Stockholm-based lead generation experts have been at the forefront of the iGaming space in territories such as the UK, Sweden, and Germany for over three years. 
While they are now expanding beyond Europe and into the Americas and Asia, their attention has not been diverted from their core markets.
"The plan is to accelerate our growth within the markets we are already active in, as well as entering new ones," said CEO Eskil Kvarnström.
"In the past, we have had to prioritise certain territories, but fortunately we are now in a position where we can continue to be aggressive in the UK and Sweden while hitting the ground running in places like the US and India."
"We already have the top sites in the UK within certain niches in betting and we intend to do the same with MyBettingSites.com"
My Betting Sites compiles the best bookmakers through detailed reviews and a rating system. Users are able to view the pros and cons for each betting site, as well as all key information such as payment methods, odds providers, game types and company information.
Some of Leadstar Media's other brands focus more on betting offers or betting tips, but Kvarnström believes it is important that My Betting Sites differentiates and innovates: "There is no point creating the same product over and over again. There are so many elements to iGaming and so many different types of content that bettors want.
"We have taken learnings and data from previous projects and used this to determine what we must do going forward. My Betting Sites is something we know can be a great resource for bettors in the UK and beyond."
On top of the UK, My Betting Sites has a section for Canada, Kenya, India, and Nigeria. Leadstar would not normally combine the country pages and include them all on the same website, but this is something that Product Director Jacob Ljunggren believes can help drive the brand forward.
"Usually we keep projects in different territories completely separate, but our vision for My Betting Sites is much bigger," said Ljunggren.
"Long term, we want MyBettingsites.com to be recognised as a global product, and the early signs are very strong, with all of the territories on the site contributing in their own way."
"We know that some markets will be more straightforward to succeed in than others, but we are up for the challenge and not afraid to try new things."
With other English-speaking countries such as New Zealand and South Africa in the pipeline, Leadstar is not ruling out including My Betting Sites in their plans for the US market.
Ljunggren continued: "There are no immediate plans to add the United States to My Betting Sites as our focus is on other American projects, but never say never. It would make sense, perhaps later this year."
Pro Gamer Tips Every Every Newbie Should Know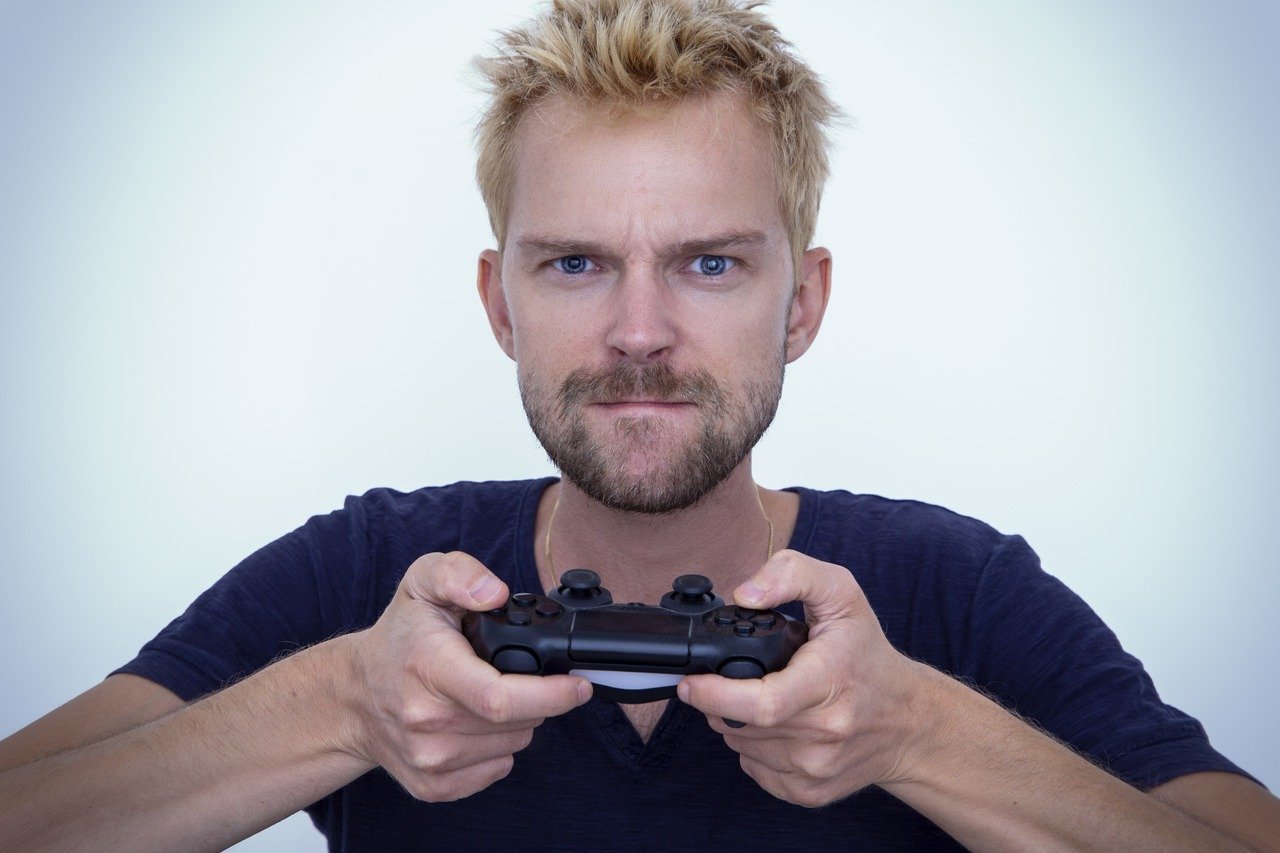 Reading Time:
4
minutes
Gaming continues to grow in popularity, especially with almost everyone being stuck indoors. Pro gaming has its own world, with tournaments paying six-figure salaries when it's done right. Didn't think gaming was such a lucrative sport? Think again. Pro gaming is not for the weak at heart – it takes time and dedication to rise to the challenge. Things also get very dirty the higher a user goes. That's why having a VPN to mask location and provide anonymity is key. It's also important to know what to do when playing, especially when things go a little crazy. These tips should help.
Read more below:
It's always best to practice whenever you can no matter what game you're playing. Pro gamers are not only consistent, but they play ALL THE TIME. They consider this a job (and some of them get paid to play, too) that they work to advance in their skill level. It's always important to play with others who are better than you. When moving up in skill, the challenger should be someone that's above the user.
Even when attempting to become a pro gamer, having a back-up plan is important. Many people have aspirations, but remaining in their current job or staying in school. While some professional gamers have been very successful in supporting themselves in tournaments or other competitions, the key is having a main source of income while getting better at the craft.
Being successful in any field means doing the work. Making an effort to study others who have excelled is great. There are many videos of gamers that can be studied to learn the tactics and tricks they use. These professional gamers have done this for years and good information can be taken from watching them, then practicing what was learned.
Playing the game means putting in the hours needed to get it done. That means working on specific things. Making a plan to perfect each component one by one. This should happen one by one over time. The goal is to be able to overcome each opponent by attacking their weaknesses.
Users can't do this alone. It's important to become part of a gaming community where people share ideas, techniques and help one another in becoming better. There are many places that have forums to discuss new games, mastering certain things and perfecting strategy. Doing this in addition to playing with friends or colleagues can help hone the craft while building a positive reputation.
Yes, we've already said it once but have to say it again. No one gets better without doing the work. Did you know top pro gamers often live together and play against each other for hours every single day? While it sounds a bit much, these people have dedicated themselves to the art of gaming and want to get everything they can out of it. For them, it's an investment that will have huge rewards over time. That's a mindset a newbie must adopt to be successful.
When first starting out, a user may consider themselves to be a good player – until they start playing against the pros. A loss should be expected, as it teaches lessons on where the focus should be and new things to implement. Losing helps become a better player, but it can be frustrating at times because gamers are well known for talking a lot of trash. This is not an area for the weak, and good gamers have thick skin and nerves of steel.
While practicing is key, a player's life needs balance for everything to make sense. Being online all the time isn't healthy – even if it is for work. There should be a schedule to follow that allows the user to interact with others outside of the gaming world. Taking a walk outside and doing other activities will add perspective.
Someone could be the best player among friends and want to have a career as a professional gamer but it may not be in the cards. This is a strenuous, stressful career choice that requires mental and physical agility to excel and succeed. Top players have been doing it for years, and have reprogrammed their bodies to adapt, as well as their minds. Just because someone is good at something doesn't mean they are cut out to be the very best.
Determination will take someone far – it's truly a mindset that must be reprogrammed and reshaped over time. While becoming a pro gamer may be difficult, it's not unheard of for someone new to come for the throne. In fact, it happens all the time. The player must know what they want and dedicate themselves to their craft. This makes the difference now and in the future.
Most of the pro gamers all over the world use VPNs to ensure their games are uninterrupted. They also use VPNs to play new games from different countries and play against top players in those areas. Hackers love challenging pro gamers in an attempt to get their information from the internet. There have been instances where pro gamers have had intruders at their addresses due to someone hacking their personal information from a game server and being malicious.
The key to getting the right VPN is to look for certain things: are they recording what's being done? Is there a kill switch? Can you hop from server to server? How fast does it stream? All these answers make a difference in the gaming world.
It's difficult to consider the implications, but as a professional gamer, the stakes are always high – in reputation, money, and safety. Is it a consideration most should have? Absolutely. The possibility of playing around the country from home is tempting and fun. The goal is keeping the eye on the prize by using these tips to get started as a newbie in a new career that has its crazy moments but may end up being one of the most lucrative opportunities on the planet. Who doesn't want to say they work from home playing games? Exactly.