The Finnish gambling question: Is the poor fund the rich?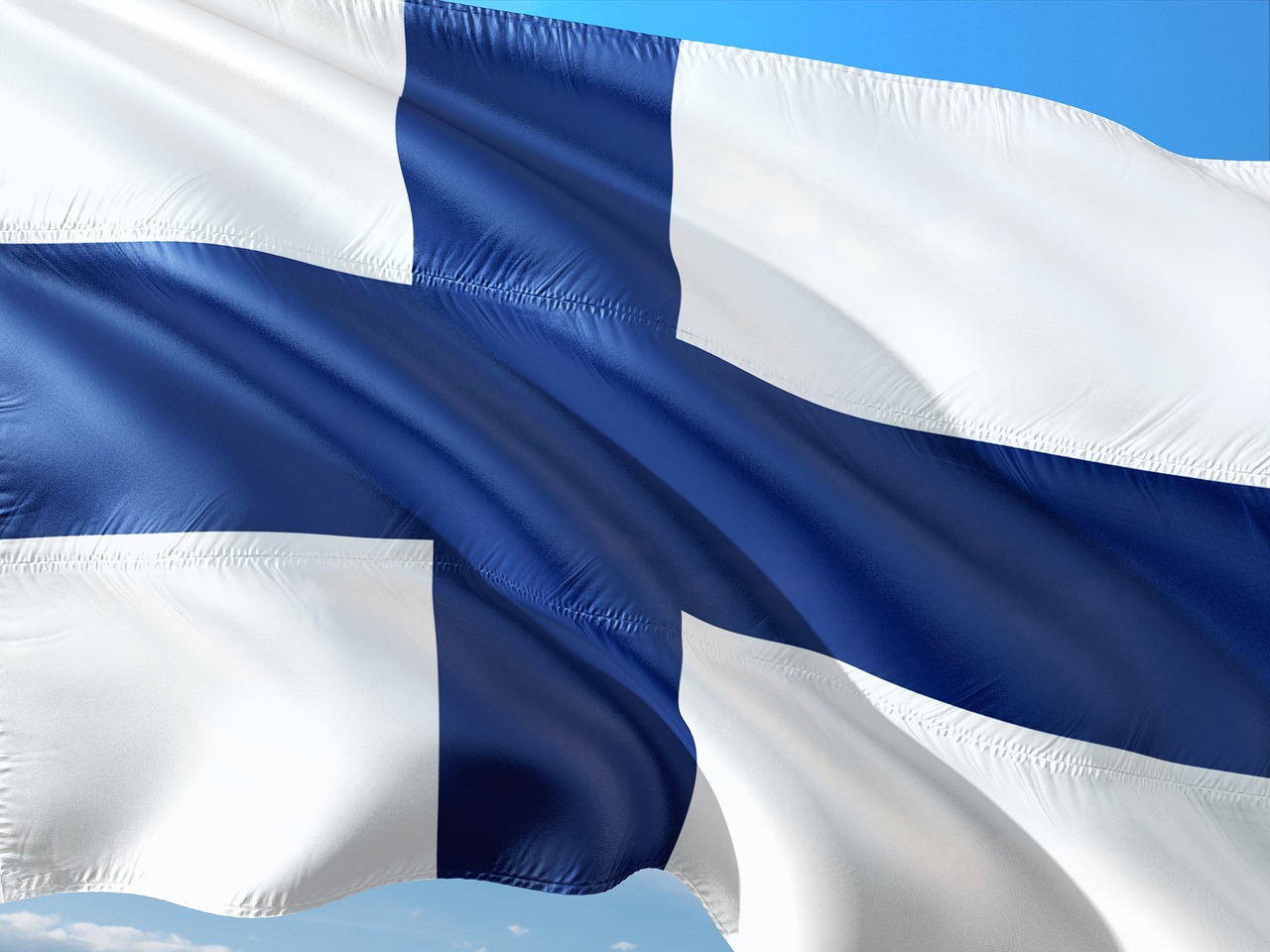 Reading Time:
3
minutes
For many years, Finland's state gambling monopoly in the form of Veikkaus has been hailed as a model system. Veikkaus operates slot machines, lotteries and betting on horse races, attracting a vast majority of Finland's population. The gambling proceeds fund organisations in culture, sports, research, youth work, social welfare and health.
In other words, it looks like a win-win situation for all. People can legally gamble, and their losses fund common good causes.
However, things are not rosy they appear. Recently emerged empirical data reveal one particularly serious flaw: problem gamblers – usually economically backward people comprising pensioners, the unemployed and the jobless who mainly use in slot machines – contribute to more than 23 per cent of gambling proceeds. According to a study done by Finland's National Institute of Health and Welfare (THL), 80 per cent of the Finns gamble. Among them, just 3.3 per cent can be termed as problem gamblers, and they contribute more than one-fifth of the gambling revenue.
Annika Saarikko, Finland's Minister of Family Affairs and Social Services, has noted that up to 700,000 people in Finland are negatively affected by problem gambling when family members are included.
Jani Selin, an expert on Finnish gambling policy and a researcher at THL, says that the underprivileged are also "overrepresented" among problem gamblers.
"We know this from loads of international studies that people who come from lower socio-economic circumstances tend to gamble more," Selin said. "It's an almost universally accepted claim. It is the same in Finland. We have known this for a long time."
Profit-seeking vs addiction interventions
It has been reported that slot machines – which are usually the biggest problem game for the poor – are more highly concentrated in neighbourhoods with people with lower income, education, and employment levels. In the article, a Veikkaus representative claimed that the placement of machines simply follows "client flows."
European Union regulations only allow state monopolies that reduce and prevent gambling-related harms. Accordingly, Veikkaus' executive vice president Velipekka Nummikoski told Yle that the company has a responsibility strategy which affects where it places machines. "Business factors are just one aspect which we base the location of our slot machines on," he said. "They are by no means the only one."
Rather than limiting the availability of slot machines as recommended by the Ministry of Social Affairs and Health, Nummikoski explained that Veikkaus' position is that authentication – where users verify their identities before they can play – (scheduled for 2023) would be the best way to deal with problem gambling. Restricting slot machines to gaming arcades would also mean taking them out of the reach of hundreds of Finnish communities, and Veikkaus says it wants games "to be available to as many Finns as possible in an equal manner."
THL's Selin disputes Veikkaus' claims that profit isn't driving decisions behind where to place slot machines. "They are only thinking about the revenue – the business side—when they place the slots in the neighborhoods," Selin said. He and his colleagues think that other factors must be taken into consideration. "It makes no sense to put all the slot machines, for instance, in the neighborhoods where there are lots of socio-economic problems already."
Neighbording Sweden is one of the only countries which has tried to calculate what economist Earl Grinols calls the "hidden" costs of gambling. In 2009, Svenska Spel, the state-owned gambling company in Sweden, produced a report for the European Commission which looked at a range of issues: the cost of depression, the loss of output through unemployment, the cost of treating problem gamblers, the cost of crime, and cost of state efforts to combat it.
The report says that at least 230–450 million euros (2018 exchange rate) is lost every year, mostly from reduced economic productivity. Because of a number of costs it did not or could not calculate, the report says the number is likely higher.
Svenska Spel's operating profit was 495 million euros in 2009. This means that gambling proceeds handed over to the government nearly matched the social and economic cost of problem gambling, perhaps even more. While Svenska Spel does not control as much of Sweden's market (in 2009, about 50 per cent) as Veikkaus does in Finland (today, about 90 per cent), the results are still striking. If all of the hidden costs of gambling were calculated in Finland, where problem gambling is even more of a problem, it is possible the economic loss could be even bigger.
Sources: Yle News / Joel Gillin
First-of-its kind social platform allowing users to 'Pick a Fight, Talk Trash and Get Rewarded by FANDOM SPORTS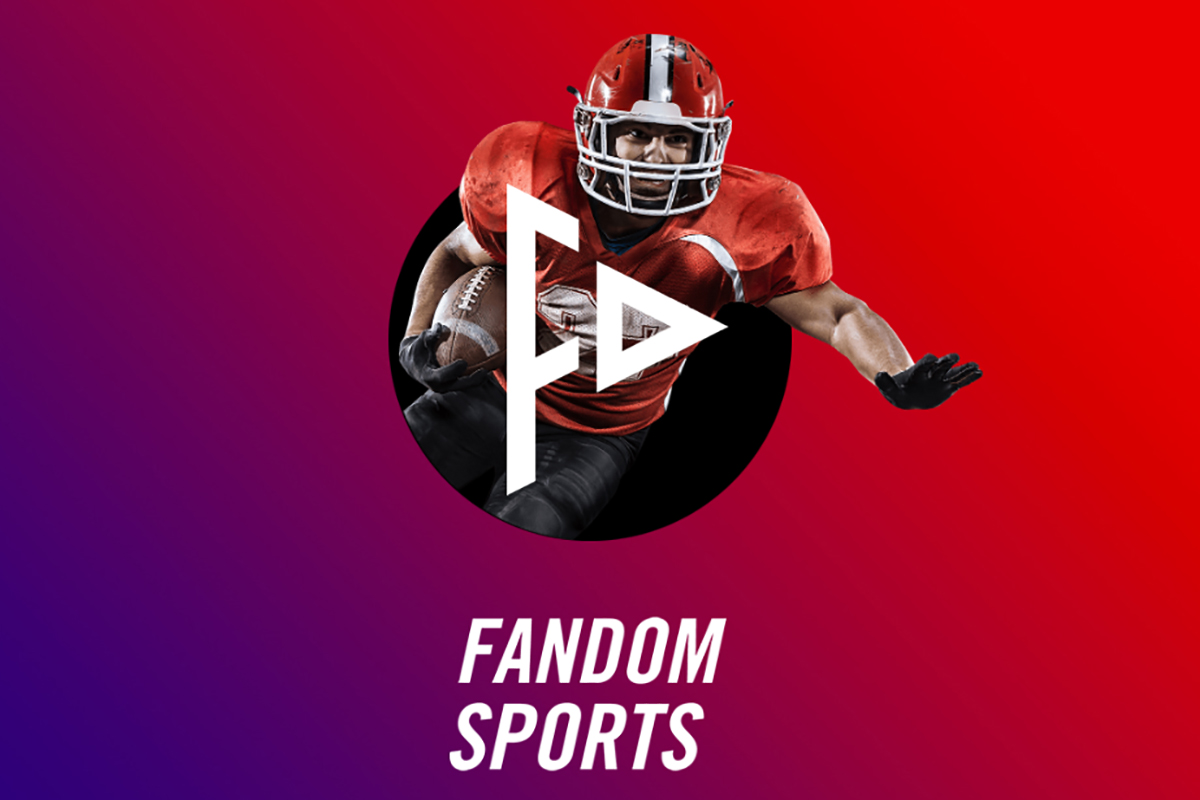 Reading Time:
2
minutes
FANDOM SPORTS Teams Up with Interdependence Public Relations for Upcoming App Launch
The highly anticipated FANDOM SPORTS App will launch in June of 2019 as a first-of-its kind social platform allowing users to 'Pick a Fight, Talk Trash and Get Rewarded.'
FANDOM SPORTS Media (FANDOM SPORTS) is pleased to announce the company has teamed up with Chicago-based public relations agency, Interdependence Public Relations for the upcoming global launch of the FANDOM SPORTS App, which is slated for release in June of 2019.
The promising, first-of-its-kind app looks to fill a current gap in the social media space for sports fans. The FANDOM SPORTS App is a new and innovative platform where sports aficionados can specifically go to cheer, argue and celebrate their favorite teams. The app also offers real-world rewards and experiences, such as custom trips to the biggest sporting events in the world, to its most loyal users.
"This is an exhilarating time for us at FANDOM SPORTS and we are very pleased to work with this renowned agency to help get the word out to eager fans who will now have a place to express themselves," said Henri Holm, CEO and Director of FANDOM SPORTS.
IDPR has assisted some of the most notable players in the gaming and technology space including, PUBG Mobile, among others.
"We're incredibly excited to take part in this groundbreaking launch," said Laura Waldron, VP of Client Services for Interdependence Public Relations. "This app promises to be a slam dunk and we are eager for users to experience it themselves."
To learn more about FANDOM SPORTS and the upcoming app launch visit: www.fandomsports.net.
About FANDOM SPORTS:
"Play. Predict. Get Rewarded." FANDOM SPORTS Media is an entertainment and gaming company "Hell Bent" on finding and creating the best interactive sports and esports content. FANDOM SPORTS allow super fans to unleash their primal sports passions by engaging with other fans, cheering for their favourite teams and players and jeering their opponents.
The FANDOM SPORTS app allows users to unleash their primal sports passion by allowing fans to play, predict and get rewarded on real time sport and esports events. The company's 1-2-1 strategy is built-on a Blockchain Platform two global apps with one FANCOIN economy for super fans to fight one another within an entertaining mobile application and to get rewarded for the action.
SOURCE FANDOM SPORTS
True Flip re-imagines wheel of fortune in its new Tony's Reel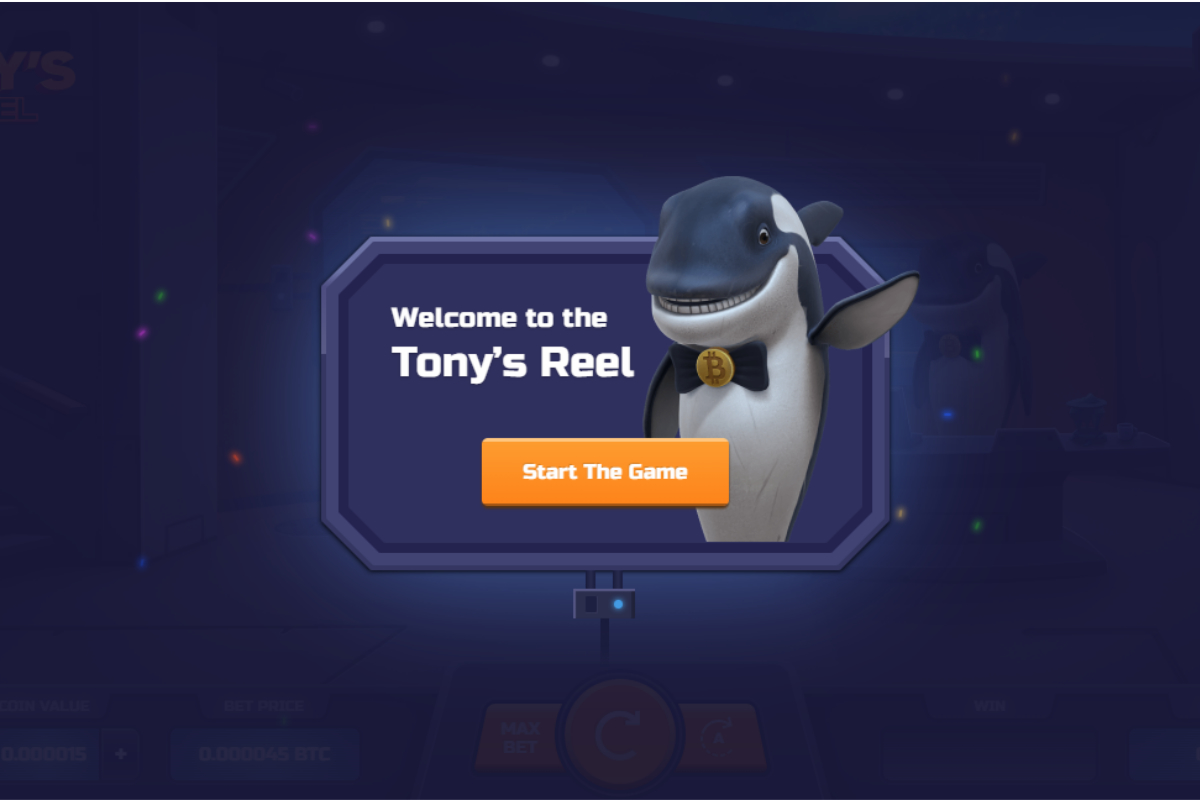 Reading Time:
1
minute
Genius flair and charisma are two basic stones of Tony's success. His team created ELVIS, an AI combining science works in search of new energy sources. Looking for bright minds, Tony made ELVIS public — shaped like a fortune wheel for a little show. Any useful experiment will be rewarded to support further research.
Unique in mechanics, Tony's Reel has 3 open reels and 3 fixed pay lines. The winning combos are formed from the outer to inner reel. The game is medium-volatile, with a 360x maximum win.
The only Wild is found on the middle reel. Appearing on a pay line, it stands for any symbol, and activates a re-spin with Wild expanded throughout the reel – thus giving a guaranteed win.
Based on HTML5, the game has vivid visuals to run natively on any modern device, bringing the ultimate gaming experience to a diverse range of players.
"In a will to enrich the player's impressions, we turned to another well-known mechanic, heavily re-working it and adding all these small touches, that truly make the product stand out in the market. With the good initial feedback received, we are ready to offer this game to our partner network" – said CMO of True Flip, Konstantin Katsev.
Tony's Reel demo is available at https://wof-games.trueflip.co/.
International Game Technology PLC Releases Notice of 2019 Annual General Meeting and 2018 Annual Reports and Accounts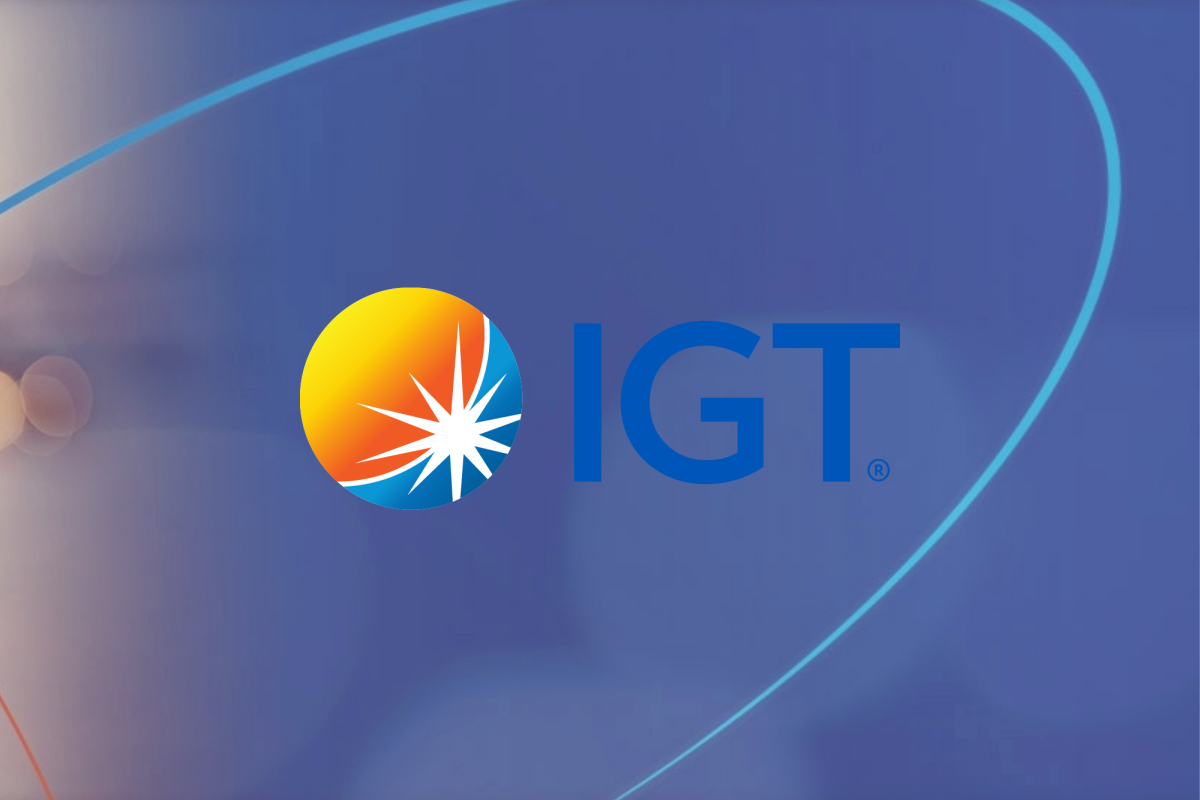 Reading Time:
1
minute
International Game Technology PLC announced today the release of its Notice of the 2019 Annual General Meeting ("2019 AGM") and 2018 Annual Reports and Accounts for the period from January 1, 2018 to December 31, 2018, and provided updated information for the 2019 AGM, which will be held at the Hyatt Regency London, 30 Portman Square, London, W1H 7BH, on May 17, 2019, at 3:00 p.m. British Summer Time (BST).
The Notice of the 2019 AGM, 2018 Annual Reports and Accounts, and instructions to participate at the AGM are available at www.IGT.com, along with IGT's 2018 Annual Report on Form 20-F. These materials can be viewed directly online and are also available for download in PDF format. IGT's 2018 Annual Report on Form 20-F was filed with the U.S. Securities and Exchange Commission on March 8, 2019 and is accessible through its website at www.sec.gov.