The Finnish gambling question: Is the poor fund the rich?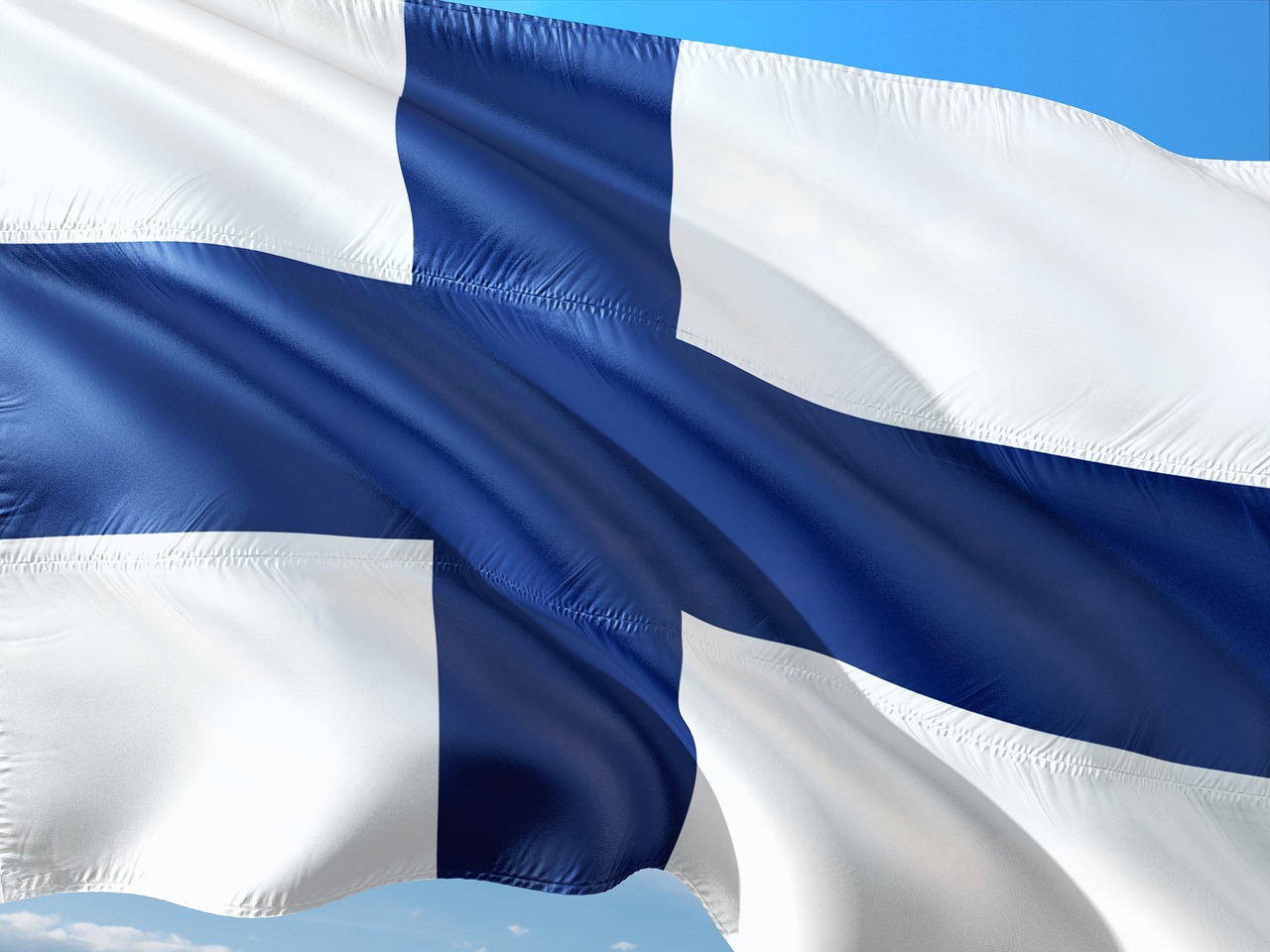 Reading Time:
3
minutes
For many years, Finland's state gambling monopoly in the form of Veikkaus has been hailed as a model system. Veikkaus operates slot machines, lotteries and betting on horse races, attracting a vast majority of Finland's population. The gambling proceeds fund organisations in culture, sports, research, youth work, social welfare and health.
In other words, it looks like a win-win situation for all. People can legally gamble, and their losses fund common good causes.
However, things are not rosy they appear. Recently emerged empirical data reveal one particularly serious flaw: problem gamblers – usually economically backward people comprising pensioners, the unemployed and the jobless who mainly use in slot machines – contribute to more than 23 per cent of gambling proceeds. According to a study done by Finland's National Institute of Health and Welfare (THL), 80 per cent of the Finns gamble. Among them, just 3.3 per cent can be termed as problem gamblers, and they contribute more than one-fifth of the gambling revenue.
Annika Saarikko, Finland's Minister of Family Affairs and Social Services, has noted that up to 700,000 people in Finland are negatively affected by problem gambling when family members are included.
Jani Selin, an expert on Finnish gambling policy and a researcher at THL, says that the underprivileged are also "overrepresented" among problem gamblers.
"We know this from loads of international studies that people who come from lower socio-economic circumstances tend to gamble more," Selin said. "It's an almost universally accepted claim. It is the same in Finland. We have known this for a long time."
Profit-seeking vs addiction interventions
It has been reported that slot machines – which are usually the biggest problem game for the poor – are more highly concentrated in neighbourhoods with people with lower income, education, and employment levels. In the article, a Veikkaus representative claimed that the placement of machines simply follows "client flows."
European Union regulations only allow state monopolies that reduce and prevent gambling-related harms. Accordingly, Veikkaus' executive vice president Velipekka Nummikoski told Yle that the company has a responsibility strategy which affects where it places machines. "Business factors are just one aspect which we base the location of our slot machines on," he said. "They are by no means the only one."
Rather than limiting the availability of slot machines as recommended by the Ministry of Social Affairs and Health, Nummikoski explained that Veikkaus' position is that authentication – where users verify their identities before they can play – (scheduled for 2023) would be the best way to deal with problem gambling. Restricting slot machines to gaming arcades would also mean taking them out of the reach of hundreds of Finnish communities, and Veikkaus says it wants games "to be available to as many Finns as possible in an equal manner."
THL's Selin disputes Veikkaus' claims that profit isn't driving decisions behind where to place slot machines. "They are only thinking about the revenue – the business side—when they place the slots in the neighborhoods," Selin said. He and his colleagues think that other factors must be taken into consideration. "It makes no sense to put all the slot machines, for instance, in the neighborhoods where there are lots of socio-economic problems already."
Neighbording Sweden is one of the only countries which has tried to calculate what economist Earl Grinols calls the "hidden" costs of gambling. In 2009, Svenska Spel, the state-owned gambling company in Sweden, produced a report for the European Commission which looked at a range of issues: the cost of depression, the loss of output through unemployment, the cost of treating problem gamblers, the cost of crime, and cost of state efforts to combat it.
The report says that at least 230–450 million euros (2018 exchange rate) is lost every year, mostly from reduced economic productivity. Because of a number of costs it did not or could not calculate, the report says the number is likely higher.
Svenska Spel's operating profit was 495 million euros in 2009. This means that gambling proceeds handed over to the government nearly matched the social and economic cost of problem gambling, perhaps even more. While Svenska Spel does not control as much of Sweden's market (in 2009, about 50 per cent) as Veikkaus does in Finland (today, about 90 per cent), the results are still striking. If all of the hidden costs of gambling were calculated in Finland, where problem gambling is even more of a problem, it is possible the economic loss could be even bigger.
Sources: Yle News / Joel Gillin
Multilotto strengthens its executive leadership team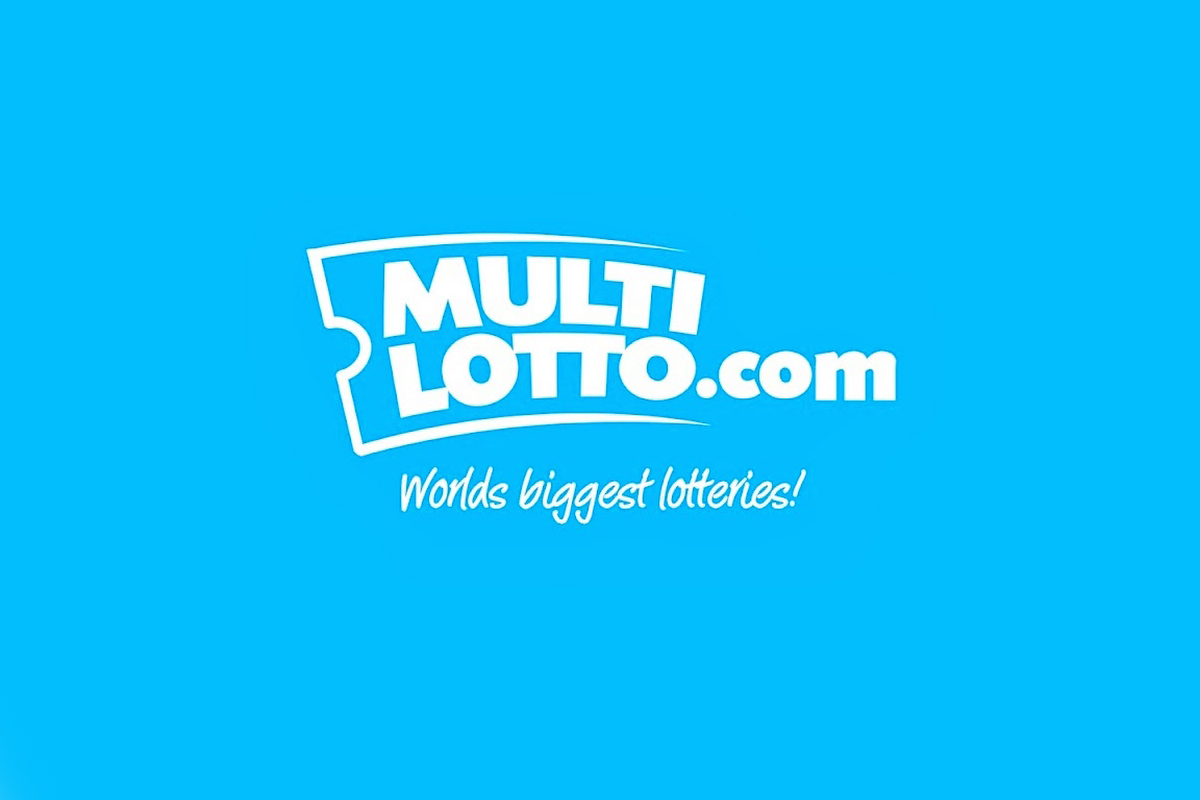 Reading Time:
2
minutes
Online lottery betting company sees the appointment of former Chief Financial Officer, Christian Hellbjer as CEO after the departure of Thomas Biro, and the appointment of Mark Knighton as Head of Operations.
Christian Hellbjer has been named Multilotto's new Chief Executive Officer after the departure of Thomas Biro who served as CEO for the past 7 years and has seen the company's impressive growth journey from a messenger service to an established online lottery betting service with licenses in the UK, Ireland, Malta and Sweden.
After completing his studies at Lund University, Christian joined The Multi Group as Financial Controller. He quickly rose through the ranks to become the company's CFO strengthening not only the senior management team but also structuring and streamlining the financial processes within the organisation. Talking about his new role as CEO, Christian says: "It's an honour for me to take over the role of CEO and I am very excited to have the opportunity to guide the Multilotto team to the highest levels and continue building on our strong foundations."
2019 also sees the appointment of Mark Knighton as Multilotto's new Head of Operations.
With over 25 years' experience working within various iGaming, lottery and technology sectors, Mark's former roles as the Chief Sales Officer at Swedish National Lottery operator Svenska Spel and former Founder of Obsidian Consultancy, provide the in-depth knowledge and experience needed to drive Multilotto's company culture and operational direction to advance Multilotto's industry dominance.
Mark says: "This is a very exciting time to join a company which has been making substantial headway in the online lottery betting industry, and I look forward to playing a key role at Multilotto in keeping the drive of such an ambitious operation moving forward."
Multilotto is one of the leading international betting services for lotteries offering secure and competitive bets. With Multilotto, players can break down borders and bet on a wide range of international lottery jackpots including America's Mega Millions and Powerball draws.
StarCasinò and Lega Basket Serie A together at the Italian Basketball Cup 2019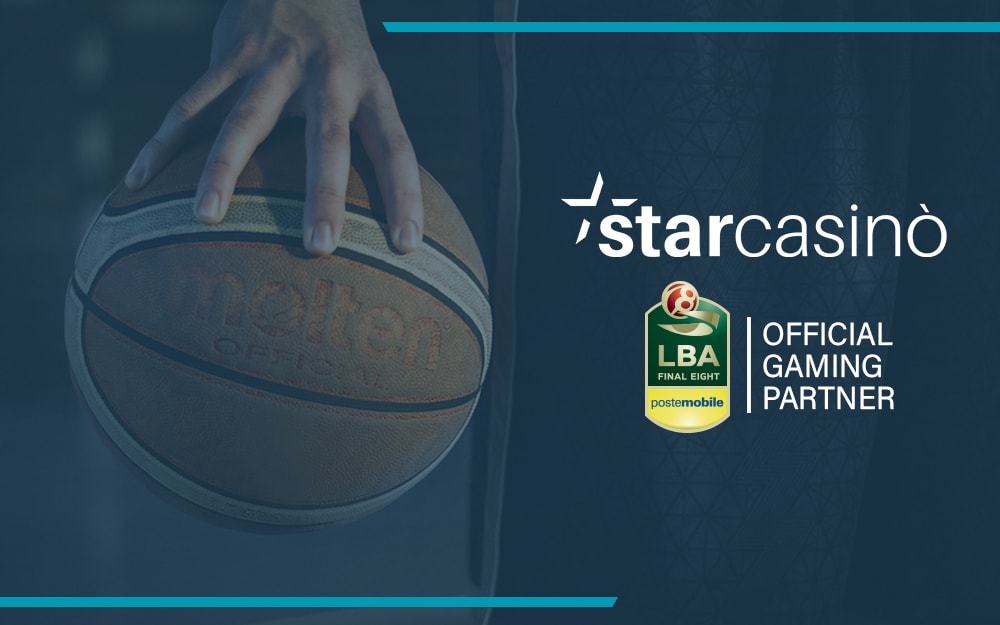 Reading Time:
2
minutes
Lega Basket Serie A and StarCasinò are proud to announce a sponsorship that will bring Lega Basket Serie A and the number one casino in Italy together at the Italian Basketball Cup 2019. StarCasinò will be the Official Gaming Partner for the Italian Basketball Cup event that will see the final eight qualifying teams playing for the cup, known as Coppa Italiana di Pallacanestro. The tournament is taking place in Florence between 14th and 17th February.
The sponsorship includes brand presence during all matches through LED boards, logo on the basketball court and visibility in the Lega Basket offline and online media. The package provides StarCasinò the opportunity to increase brand recognition and includes several elements for brand activation. The seven matches will be broadcasted live from the Nelson Mandela Forum on Rai Sport HD, Eurosport 2 and Eurosport Player.
Pietro Lechiara, Marketing Manager at StarCasinò, Betsson Group said of the announcement: "StarCasinò is delighted to be part of the Basketball Cup 2019, one of the most important events for basketball in Italy. We're passionate about sport and it's a very important part of our brand strategy. This strategic partnership will further allow us to promote our responsible gaming values."
Lega Basket Serie A president Egidio Bianchi, said: "We are very proud to have StarCasinò with us, as it yet again demonstrates that Lega Basket Serie A and Basketball Cup 2019 are establishing a strong brand with a key showcase event in the Italian sports calendar. With this partnership, we are sure that we'll also give new entertainment experiences to the fans".
About StarCasinò
StarCasinó is Betsson Group's Italian brand which holds iGaming license AAMS n. 15230. The quality of StarCasinó is highly recognised locally as one of the best casino operators within the Italian online casino market. Everything is in full harmony with the vision and objectives of the Swedish company, Betsson Group, which wants to provide the best gaming experience in the field. Betsson Group has won several international prestigious awards, such as the EGR Best Operator Award, EGR Best Customer Support and also recognised for its Best Affiliate Programme at the EGR Italy Awards 2018.
About Betsson Group
With 17 brands, including Betsafe.com, Betsson.com, NordicBet.com and CasinoEuro, offering Sportsbook, Casino and other games, Betsson Group is one of the world's largest gaming groups, at the heart of entertainment for over five decades. The company's vision is to provide the best customer experience in the industry – listening to, and learning from, its customers, and then exceeding their expectations. Betsson Group is wholly owned by Betsson AB – listed on Nasdaq Stockholm Large Cap.
NSoft brings iGaming Future to february London event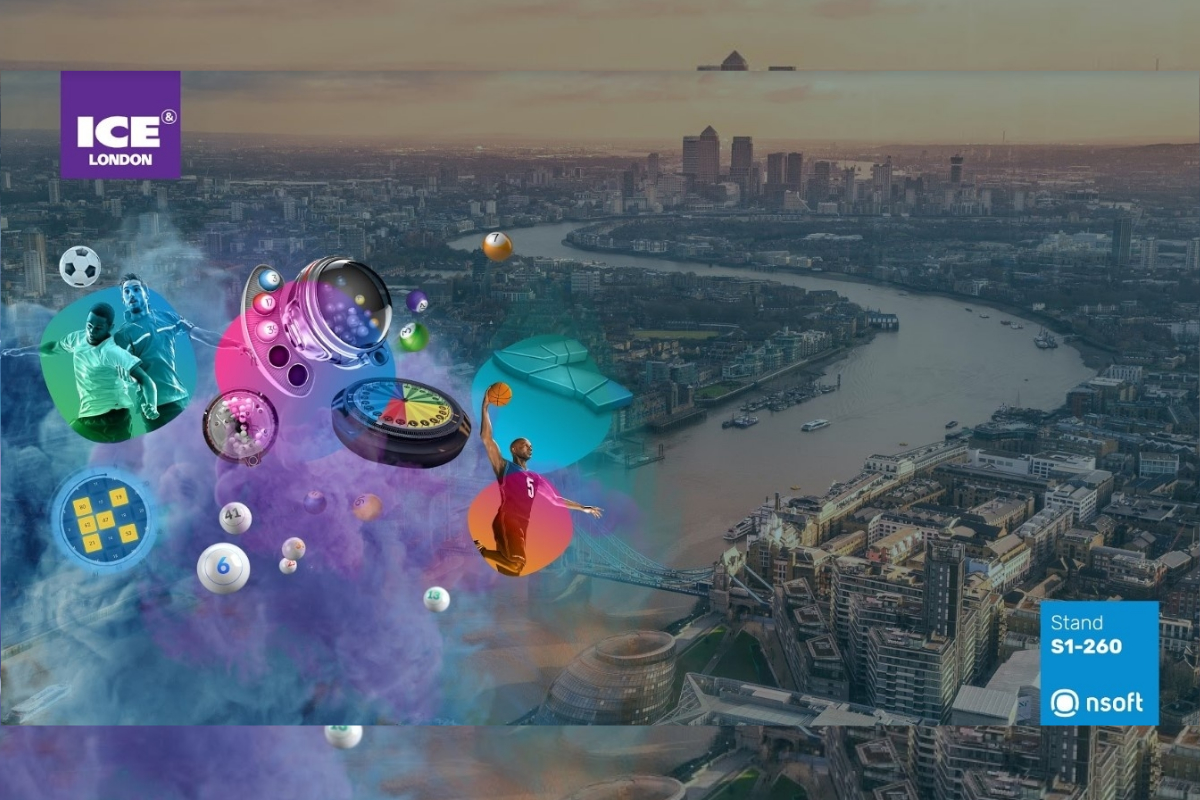 Reading Time:
1
minute
The sports betting technology provider NSoft will be showcasing its comprehensive suite of products including a full Sportsbook platform, Virtual games and the latest innovations in AI solutions at ICE London 2019.
NSoft's Self-Managed Pre Match application is fully integrated into Seven Platform and gives the betting operators full autonomy of sports events creation, odds management and risk management. Except for already supported option of importing Betradar Unified Odds Feed, the customer has the ability to manually create any sport, tournament, market and event, as well as to resolve the markets.
The upcoming ICE London 2019 is the only B2B gaming event that truly brings together the international online and offline gaming sectors. During this event, held from February 5 to February 7, 2019, NSoft's focus shall be on promotion of new products and comprehensive business solutions.
NSoft team is performing the latest product polishing before presenting it to the industry's leading stakeholders. This year we shall be hosting you on our stand with impressive design and demo zones.
Don't miss out on the chance to find out more about NSoft's products. Please meet us at Stand S1-260. Book a meeting with our team or contact sales@nsoft.com.