FANDOM SPORTS Allows Sports Fans to Unleash Their Primal Sports Passions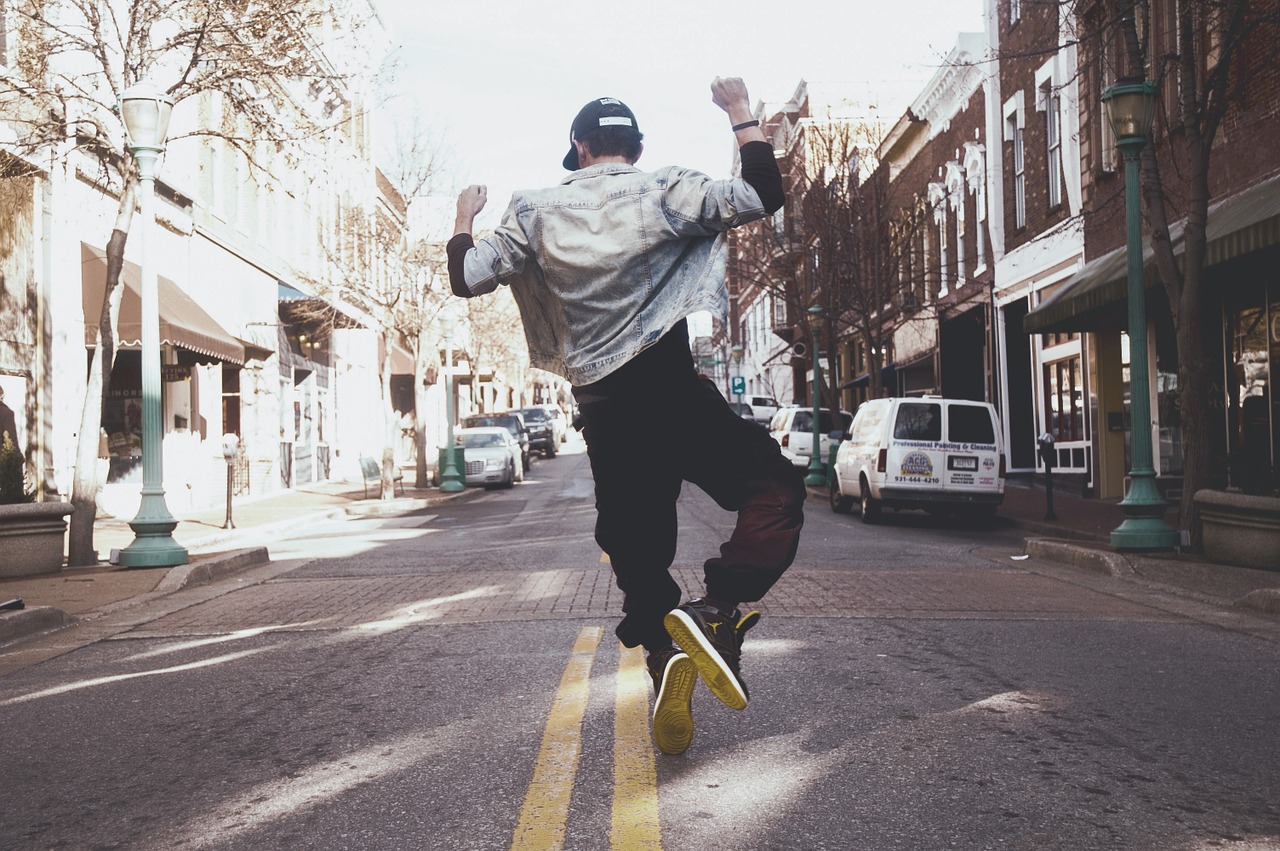 Reading Time:
8
minutes
VANCOUVER, British Columbia, Aug. 07, 2018 – FANDOM SPORTS Media Corp. (CSE: FDM) (OTC: FDMSF) (FRANKFURT: TQ42) ("FANDOM SPORTS" or the "Company"), creator of FANDOM SPORTS, the new app that aggregates, curates and produces fan-focused content, is today pleased to provide an overview and management summary of the last two quarters.
Overview
FANDOM SPORTS Media Corp. is a sports entertainment and gaming company "Hell Bent" on finding and creating the best sports content. FANDOM SPORTS allows passionate fans to unleash their primal sports passions by engaging with other fans, cheering for their favorite teams, players and jeering their opponents.
Investment Highlights
Revolutionary blockchain-based sports entertainment platform targets global market
App scalable through its backend infrastructure to support commercial growth, global reach and potential third-party fiat currency sports gaming settlement
Apps will be available on both Android and iPhone during Q4 2018
Worldwide gaming is forecasted to rise to more than $144 billion by 2018; online gaming is pegged to reach nearly $60 billion by 2020, according to NewZoo.com
Blockchain platform partnership with HHS Technology Group enables global reach and telecom-grade platform maintenance and operations
Global technology providers range from blue-chip companies like IBM, Google, Amazon and Facebook all the way to cutting edge start-up companies covering interactive video players and Augmented Reality solutions.
In-house technology team and game studio for eSports will further strengthen FANDOM SPORTS' operations
Multiple, partnership-based revenue streams maximize sports fan-focused meta data and provide income opportunity across advertising, brand sponsorship, curated content and white-label app options on the blockchain sports entertainment platform
Strong management team with track record in successful business development, best-in-class design team that previously built NBA and NASCAR apps, and digital marketing specialists that apply hyper-targeting data analytics and techniques
FANDOM SPORTS: The Brand
FANDOM SPORTS exists to allow sports fans to unleash their primal sports passions, to express their adoration for their teams and players, as well as their deep scorn for their opponents.
Building on the success of its current, 2015 designed, FANDOM Sports App, the company is phasing out systematically the legacy product and will launch an enhanced IBM Blockchain Platform accompanied by a new iOS and Android sports app in the fourth quarter of 2018. This core mobile product – the FANDOM SPORTS App – taps into the passion of sports fans around the world, bringing "trash talk" to a new level.
Currently in development with HHS Tech Group and overseen by IBM, the new platform will give FANDOM the flexibility to expand into new global markets by tailoring a shell app, based on demand, to that specific market. While the shell app will look and perform the same globally, it will produce new results depending on the user's geographic location. For example, a FANDOM Sports App user in China may not be as interested in the NFL, NBA or NHL like a North American market. Instead, their interests could be in eSports and sports leagues native to their country.
With these features, the FANDOM SPORTS App is the ultimate destination for die-hard sports fans. The app enables users to follow their favorite live-action and fantasy teams and players, as well as test their sports knowledge and track viral sports highlights. During Online and live sporting events, professional athletes, commentators and users can engage and debate. It provides a place for fans to connect and square off in real-time with raw, authentic sports debates.
Users are able to log in, celebrate and commiserate with like-minded fans or debate the enemy. The FANDOM SPORTS app currently targets major sports, including football, basketball, baseball and hockey, with future global expansion based on demand and market expansion plans. FANDOM SPORTS' mighty live sports metadata provider is the Sports radar.
The app's FanFights feature allows sports fans to engage other users and unleash raw opinions, predictions and uncensored debates. Application-use is further driven when sports lovers can keep up with their favorite teams and players, trash talk, invite friends to "Pick a Fight" to win virtual currency and experience points status.
Business Strategy
FANDOM SPORTS has identified a relatively untapped sports market ripe with demand. Large-scale social media players are not nimble enough to fill this gap in the sports entertainment market, and this is where FANDOM SPORTS enters the game.  As a newcomer to the market, the company has chosen best-in-class partners to make its platform and sports app.
Monetization is based on multiple potential revenue streams, including in-house advertising sales, brand partnerships, in-app purchases and more.
In addition to its one-of-a-kind, mobile-only IBM Cloud and IBM Blockchain platform, the company's business model is based on unique features and gamification of FANDOM SPORTS to bring fans, athletes and celebrities together by blending user-generated and curated content.
Through its ability to engage users in a one-of-a-kind social media and competitive mobile sport experience, FANDOM SPORTS is well-positioned within the booming North American and international gaming markets, targeting sports super fans.
FANDOM SPORTS utilizes the IBM Watson learning algorithm, which predicts and services user preferences while building relevant personalized FANFIGHT channels. This brings sports entertainment to a new level, delivering competitive conversation and interaction that rival a sports bar into the user's hand.
FANDOM SPORTS is led by a strategic management team with combined expertise and a great track record in business development, finance, technology and content curation. The team holds veteran expertise across entertainment, media and music industries, while the company's advisory board boasts high-level executives, professional athletes and celebrities. New additions to the advisory board cover the massively growing arena of eSports.
Gamification
Functionality of the FANDOM SPORTS App enables users to engage in sports debates that have definite resolution from live games. The company is implementing strategies extensively used in the mobile gaming industry to attract its users in continued engagement with the FANDOM SPORTS App. Within the application environment, users become invested as "players" to build their profile ("Player Card") while competing for rewards and prestige.
The app further engages players with a unique in-game virtual currency. Not intended for use in real-world gambling, the virtual currency holds in-app value. With the in-app currency, fans are able to create their own "FANFIGHTS," "Pick a Fight," and debate the outcome of arguments. Users are provided a fixed amount of app currency upon initial sign up. As the user contributes and engages with other fans, they accumulate more virtual currency FANCOIN, as well as a higher experience on the platform.
Within the application in Q4, users in certain regions can make in-app purchases to speed up their gaming experience, as well as "Pick A Fight" for prizes, in-game items and potentially live sporting events.
Market Opportunity
FANDOM Sports is establishing routes to take advantage of strong growth of mobile gaming and mobile games. The worldwide gaming market is forecast to rise to $137.9 billion in 2018, according to Newzoo.
Worldwide gaming is forecasted to rise to US $144.31 billion by 2018. In 2015, the online gaming market had a volume of US $37.91 billion, and this figure was forecasted to increase to US $59.79 billion in 2020. In 2015, the online gaming gross win accounted for 10 percent of the total gaming gross win, and this was forecasted to increase to 14 percent in 2020.
Within this space, the FANDOM SPORTS App is the ultimate destination for die-hard sports fans to dive deeper. The app provides engaging and authentic real-time interactive content aimed right at the company's targeted age demographic of 18-34. The FanFights on the app create a platform in which intense sports fans can engage other users, unleashing raw opinions, predictions and debates that you don't want your mom to see on Facebook. Application use is further driven when sports lovers can keep up with their favourite teams and players, vent, gloat, invite friends to Pick A Fight and play to win virtual currency and experience points status.
Management
Henri Holm – Chief Executive Officer
Mr. Henri Holm is president and CEO of FANDOM SPORTS Media Corp. Mr. Holm has an extensive track record of business success, bringing over 20 years of international hands-on strategy execution experience. A Harvard Business School alumni, Henri's career accomplishments include scaling-up functions of multinational firms and expertise in various leadership roles, including covering digital content and implementing as well as enhancing gamification, brand management, licensing, mobile technology, manufacturing, distribution and retail operations processes and functionality.
With key focus on consumer and partner value, Henri's most recent executive position covered leading video products, billing and sports content services within the Middle-East region. Additionally, Mr. Holm was Senior Vice President at Rovio Entertainment, where he oversaw the development and growth of the highly successful Angry Birds franchise across Asia. Prior to these roles, Henri held progressive titles ranging from Chief Financial Officer, Head of Business Operations, Global Category Marketing Manager, Key Account Manager and Product Manager at various divisions of Nokia from 1995 to 2011.
Jonna Birgans – President and Chief Content Officer
A 25-year veteran of the entertainment industry, Ms. Birgans has had an influential career across all entertainment mediums; Television, Film, Radio and digital media. Ms. Birgans has worked extensively with global brands like Billboard Magazine, Viacom Networks and Lexus, producing content for their marketing campaigns as well as for their on-air shows. She has also had two development deals for TV shows she co-created at GSN and USA Networks. Ms Birgans also has had a successful career as a Music Video Producer, working alongside infamous Directors, Hype Williams and Spike Jonze, to name a few. For the last decade, Ms Birgans has made a name for herself in the world of out-of-home and digital media landscapes performing in Executive roles creating Content Strategy, developing business plans, executing brand partnerships and managing teams of creative and sales professionals.
Alex Helmel – Chief Financial Officer
Mr. Alex Helmel is CFO of FANDOM SPORTS Media Corp. He has extensive career experience with over 12 years in Canadian capital markets and over 20 years in the technology sector, focusing on asset development. He has served in leadership positions for various successful companies including in roles as president, secretary and chief financial officer.
Follow FANDOM SPORTS at instagram.com/fandomsportsapp or @FandomSportsApp on Twitter.  Android users can download the FANDOM SPORTS App from Google Play, register. Now you can Pick A Fight. Talk Trash. Get Rewarded!
About FANDOM SPORTS:
"Pick A Fight. Talk Trash. Get Rewarded."
FANDOM SPORTS Media is an entertainment company that aggregates, curates and produces unique fan-focused content.
The FANDOM SPORTS App is the Company's core product, which is the ultimate destination for unfiltered raw sports talk. The app allows passionate sports fans to unleash their primal sports passions, pick fights and earn rewards.
Download the app and bring your crew. Talking trash is better with friends. The more you invite, the more in-app virtual currency FANCOINS you can earn.
The Company's profile may also be viewed on the following websites:
Network Wire:
NNW : https://www.networknewswire.com/clients/fandom-sports-media-corp/?symbol=fdmsf
Investing News Network:
INN: https://investingnews.com/company-profiles/fandom-sports-media/#disclaimer
For additional Information about the Company, please contact:
FANDOM SPORTS:  info@fandomsports.net;
Investor Relations
Tel: (647) 236-4895
Or
Sales & Partnerships
Email: info@fandomsports.net
You may also visit the Company's website: www.fandomsports.net
DISCLAIMER:
The CSE has not reviewed and does not accept responsibility for the adequacy and accuracy of this information. This news release may contain forward-looking statements. These forward-looking statements do not guarantee future events or performance and should not be relied upon. Actual outcomes may differ materially due to any number of factors and uncertainties, many of which are beyond the Company's control. Some of these risks and uncertainties may be described in the Company's corporate filings (posted at www.sedar.com).
The Company has no intention or obligation to update or revise any forward-looking statements due to new information or events. This press release contains forward-looking statements about FANDOM SPORTS. Forward-looking statements may be identified by the use of words like "believe," "expect," "anticipate," "estimate," "plan," "consider," "project," and similar references to the future. Forward-looking statements reflect FANDOM SPORTS' good-faith evaluation of information available at the time the forward-looking statements were made. These forward-looking statements are subject to a number of risks and uncertainties, and our actual results may differ materially from those projected. Please refer to FANDOM SPORTS' annual and quarterly reports filed on SEDAR for a full discussion of those risks and uncertainties we view as most important. Forward-looking statements are not, and should not be relied upon as, a guarantee of future performance or results, nor will they necessarily prove to be accurate indications of the times at or by which any such performance or results will be achieved. As a result, actual outcomes and results may differ materially from those expressed in forward-looking statements. We undertake no obligation to update or revise forward-looking statements.
Corporate Communications Contact: 
NetworkNewsWire (NNW)
New York, New York
www.NetworkNewsWire.com
212.418.1217 Office
Editor@NetworkNewsWire.com
Betting firms have responsibility to tackle esports corruption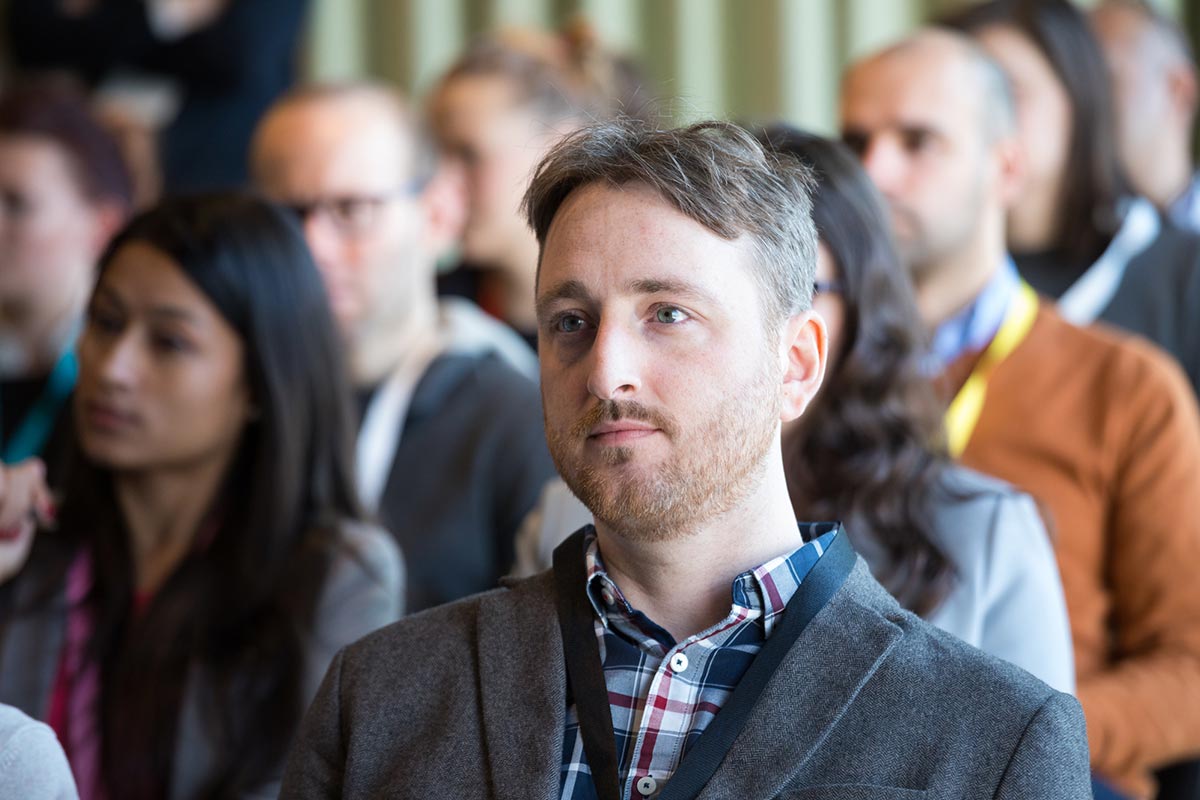 Reading Time:
3
minutes
Gambling companies have a responsibility to stamp out corruption in esports, according to one betting industry official.
The reputation of esports has been harmed by scandals including match-fixing, cheating and underage gambling.
Recent examples include CSGO player forsaken being banned after using a hack in an ESL Premiership event and Clash Royale payer Jimit Bhatt being suspended for 12 months for cheating.
Lars Lien, founder and CEO of esports betting operator Luckbox.com, says the legitimate operators in the gambling industry have a duty to help clean up the reputation of esports.
Luckbox is a member of the Esports Integrity Coalition, which works to maintain standards in esports.
Lien said: "Gambling will happen and it's a matter of making sure that responsible operators work together to stamp out match-fixing and to help prevent it. We have an integral role in eliminating that from our world.
"This is why we're part of ESIC, where we and other responsible operators share suspicious alerts. So if we see betting patterns that are not consistent with a normal match, we report to ESIC and they will investigate the event in question. They work with tournament organisers, teams, they educate players, they work to stamp it out."
Players need to understand the risks
Luckbox holds an Isle Of Man gambling licence, which offers esports fans the highest levels of security and protection to bet on Dota 2, CSGO and League Of Legends.
Lien said it was also important for esports fans to be aware of the risks when choosing where to bet.
He said: "Recently, there's a Reddit post that a gaming company stole $500 from them. There might be legitimate reasons for seizing the funds of a customer, because match-fixing is a problem in every sport, including esports.
"That gambling company might have very good reasons for seizing funds but the difference is if that company had a good licence, the customer would be able to go to the Gaming Commission, file a formal complaint and the Gaming Commission would help the customer get the money back if that seizure was unwarranted. There's legal recourse.
"Operators in jurisdictions such as Curacao, Cyprus, many others. There's no recourse. I could borrow a Curacao licence if I wanted to.
"Esports has seen the skin-betting scandals where operators have let 12-year-olds play using their parents' credit cards. Children don't have the same understanding of gambling risks. Even with adults, you will have problematic behaviour.
"Betting should enhance your experience, it should not be the experience. If someone loses their house, that's a bad thing, of course.
"This is also part of the distinction between the good guys and the bad guys. We have deposit limits, we have responsible gaming limits, we will make sure our players are over 18 and we will be looking for problematic behaviour, so we can help people not spend more on gambling than they can afford."
Learning from the best
Lien said he was motivated to obtain the Isle of Man licence after working at PokerStars, which is also based on the island. In 2011, the US government banned online poker and PokerStars was able to return funds to players while rival Full Tilt collapsed.
Lien said: "You can either be one of the good guys, that has a proper licence, where all of the player funds are segregated from the funds of the company.
"We have what's called a 'client account', which is similar to what a lawyer would have to keep the funds of their clients, that's completely legally and physically separated from the funds of the business.
"I worked for PokerStars and the Department of Justice, in the US, decided they wanted to shut down the poker scene. They filed complaints against PokerStars and one of the competitors, Full Tilt. What happened?
"PokerStars, because they had taken licensing seriously from day one – they actively and intentionally got the strictest gambling licence in the world (the Isle of Man) – and as a consequence of that they were forced into having good corporate governance, good structures, good compliance. They were forced into doing things right and Full Tilt did not.
"So when the Department of Justice pulled the rug from under the industry, FullTilt collapsed. Customers couldn't get their money, everything was black, no one understood how they would get their money back. They didn't have the money, PokerStars did and paid everyone back in a matter of weeks."
 Make sure to view the video where, Lars Lien, CEO of Luckbox, discusses the role of betting in the esports industry, and how proper regulation can solve the issues that it raises.
About Luckbox
Luckbox was founded by former PokerStars colleagues Lars Lien and Mike Stevens. Luckbox was built by a team combining vast experience in the igaming industry and a passion for esports to offer players unique and highly social platform for CSGO gambling, Dota 2 and League of Legends betting. Real Time Games Holding Limited – the company behind the Luckbox brand – holds a full licence under the Online Gambling Regulation Act (OGRA), issued by the Gaming Supervision Commission. Luckbox is a proud member of ESIC and is committed to supporting responsible gambling.
Royal Ascot experience boosted by expert Racing Post content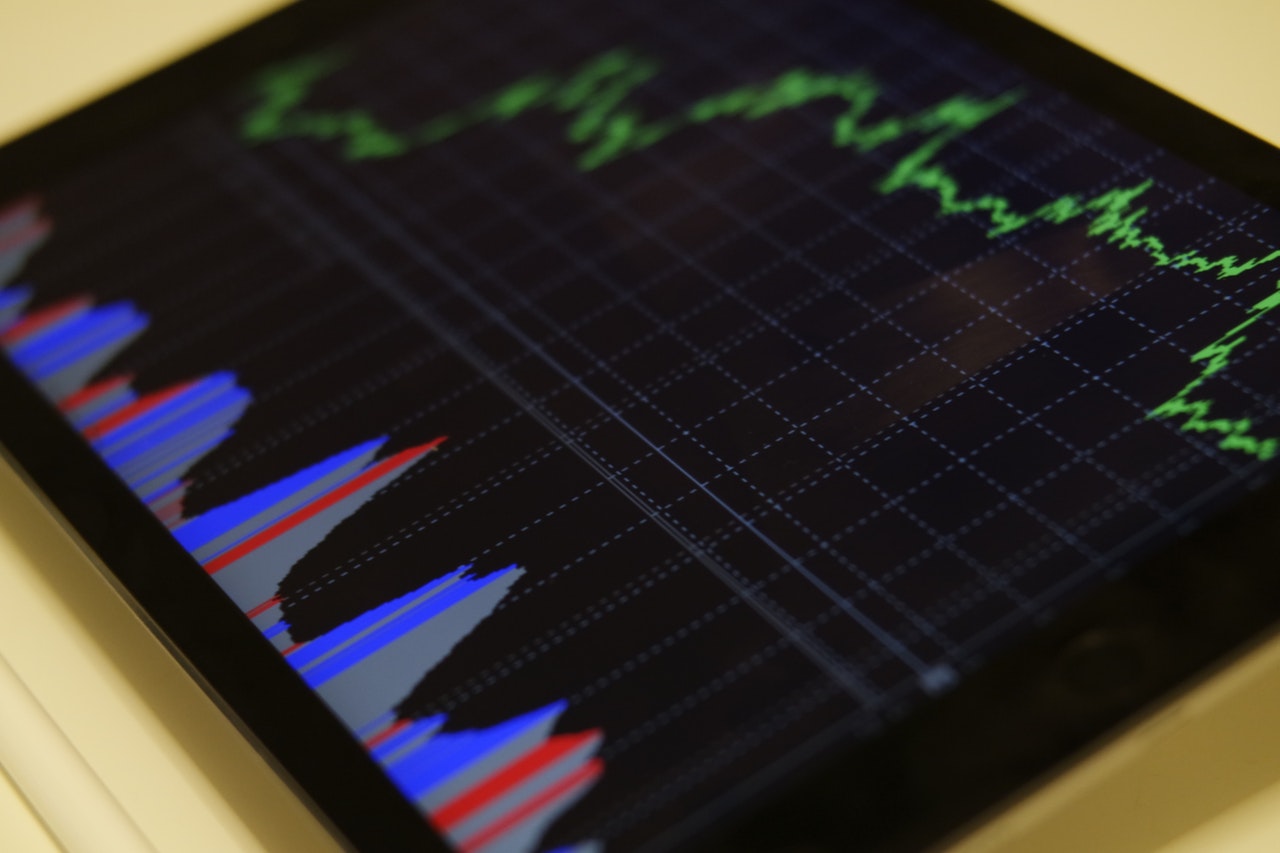 Reading Time:
2
minutes
Racegoers at Royal Ascot, Britain's most prestigious horse racing meeting, will be pleased to know they can bet with confidence as expert advice will be provided by Racing Post Tips and Predictors on screens throughout the racecourse. Racing Post data and Predictors have also been incorporated into the racecards giving racegoers that vital information to make informed decisions on all Royal Ascot races.
When the content was first introduced it was reported to be 'warmly welcomed by the public' at Ascot. Ascot's Chief Operating Officer, Alastair Warwick, praised the successful partnership with Racing Post: "Incorporating the Racing Post Predictor and information into our racecards and on to our betting TV screens has been hugely successful. It's great to be working with such a respected authority within the industry and it was clear from walking around the site that people take notice of the visual predictions."
The Racing Post tipping content will be displayed in the main concourse and around the track throughout the week of Royal Ascot. Giving customers the advantage of expert advice before placing a bet. Each screen displays three prompts per race and the Racing Post Predictor for every race. As well as the screens, Racing Post Spotlight comments for every runner, betting forecasts and Racing Post Predictor are printed in the official racecards.
Racing Post B2B Director Eugene Delaney reflected on the opportunity Racing Post services can provide in delivering high-quality bet prompting content to customers on racecourses: "The Racing Post bet prompts and Predictors have been developed to give customers snapshots of stats, helping them to make an informed decision when placing a bet. It's great to be working with a prestigious venue such as Ascot and we are delighted our content is being used across the venue, especially for a prestigious event like Royal Ascot."
For industry news, expert opinion and all the latest business to business racing and sports products visit Racing Post B2B https://b2b.racingpost.com/.
Delaware iGaming Revenue Increases in May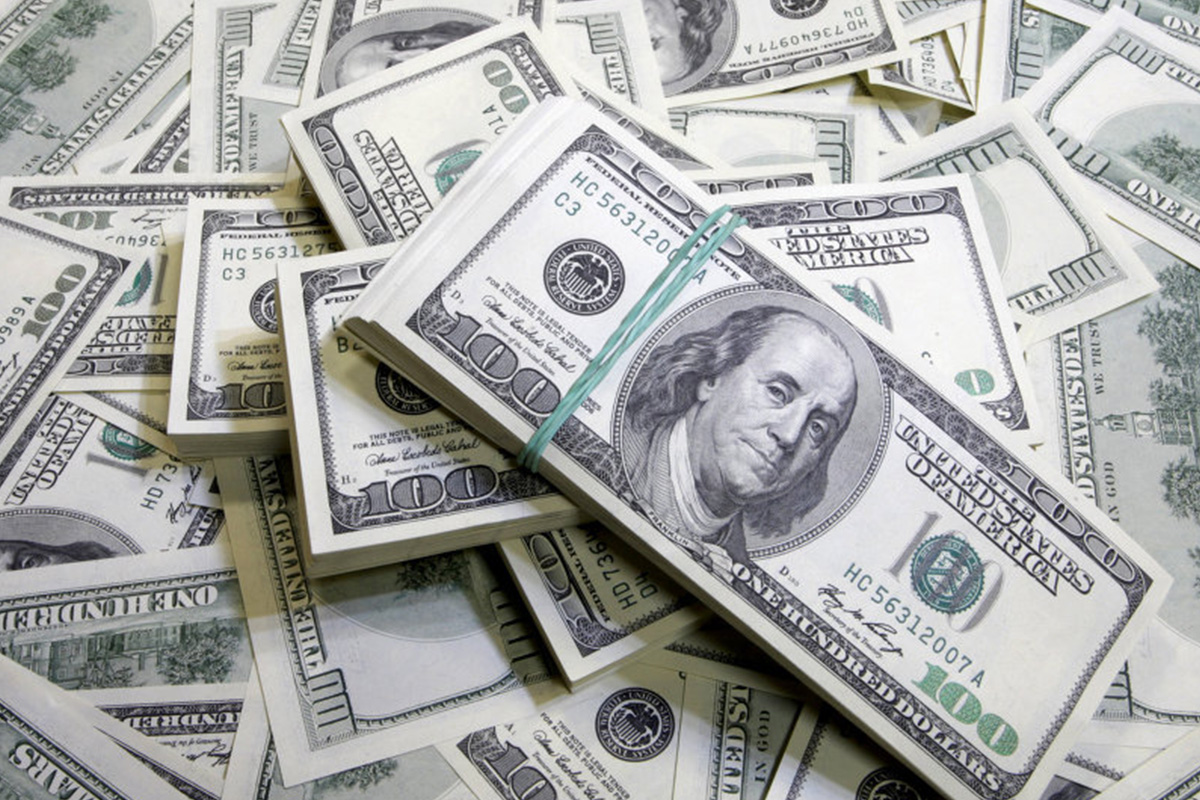 Reading Time:
1
minute
Delaware Lottery has reported an increase in revenue from Delaware's regulated igaming market ($313,648) for the month of May.
Delaware Park retained top spot in the state's online gambling market in terms of revenue with $127,932 off $2.96m in wagers for the month. This was down from April revenue of $144,084 and $5.2m in bets.
Dover Downs was the most popular platform for punters in May, processing a total of $8.1m in bets, up from $5.5m in April. Revenue hit $123,044 for the month compared to $75,323 in April.
Harrington Raceway remains some way off the pace after taking $1.0m in online wagers during May, down from $1.2m in the previous month. However, revenue was up month-on-month from $43,775 to $62,672.
During the first five months of the year, operators generated revenue of $1.41m, with consumers spending a total of $54.7m online.