Exclusive Interview with Dennis Tsalikis (CEO at Fantasy Sport Interactive)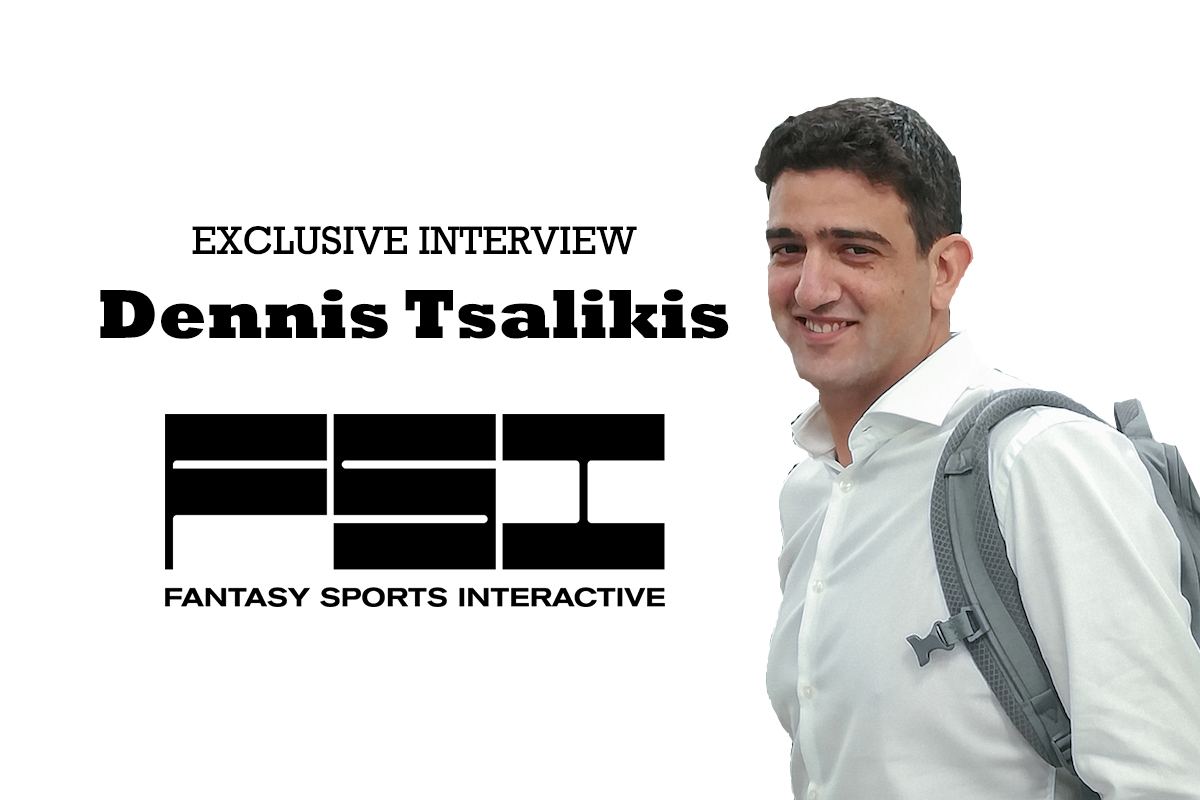 Reading Time:
6
minutes
It is always nice to catch up with successful people and get a glimpse into their extensive knowledge. This week I had the pleasure to interview a serial entrepreneur with extensive experience in setting up and managing businesses in diverse sectors. Dennis Tsalikis is co-founder and CEO of Fantasy Sports Interactive, an entrepreneur who decided to combine his passion for Fantasy Sports with his skill in establishing successful businesses.
Dennis has an engineering background and prior to starting his own business ventures, he was employed at Vertu.
After establishing his Higher Technical Education with a University degree in Mechanical and Aeronautical Engineering and gaining hands-on working experience as a CNC operator at N. Bazigos S.A, Dennis proceeded to acquire a Master's Degree (MS) in Composite Materials, from London's Imperial College. Below is our exclusive interview with Dennis, hope you enjoy it!
Let's begin with a few words about yourself. Our readers love to know how top-class entrepreneurs describing themselves.
Dennis: Fervent. Down to earth,with a positive outlook. Demanding, but fair. Always striving for the best, first and foremost for my people and then in terms of personal accomplishment.
You have studied engineering and science in some of the foremost institutions in Europe, and have had a stellar industrial career. What made you switch to something seemingly different like betting and fantasy sports?
Dennis: For me, engineering and science are the foundations of constructive thinking and a solid professional background. Our Co-Founder, Bill Mexias, and I, got to know fantasy football while working in the UK at Barclays and Vertu respectively, as a team-bonding activity in the workplace. We immediately realized that fantasy football would become the next big thing in gaming and we could see that fantasy sports were the perfect option, combining innovation with great business potential.
You have made your debut in the gaming sector when you co-founded Bet4theBest.com? Did the launch and subsequent performance of the company go according to the plans? Would like to hear your experiences?
Dennis: Bet4theBest was my debut in the gaming industry, an amazing and most positive experience. We managed to establish a tight-knit and effective core team, sharing a common passion in fantasy sports and skill gaming. Internally speaking, we learned a lot in this difficult and demanding journey, while on a collective, industry level, we were part of a generation of operators that managed to bring Fantasy Sports in Europe and to the spotlight. We are most proud about being the first licensed fantasy sports operators in Europe to launch under a wide and impactful marketing strategy, including mass media such as the newspapers and the radio alongside digital marketing. Furthermore, Bet4theBest was a successful Proof of Concept and a product that caught the attention of the UK fantasy football audience, one of the most mature and demanding audiences in the industry.
It has been close to a year since you launched Fantasy Sports Interactive Ltd.  How is it going now? Would like to hear some stats and details about major deals.
Dennis: Fantasy Sports Interactive (FSI) is the next level of our Fantasy Sports business venture and the main, B2B act after our B2C opening. During our original business planning, we had foreseen the future need of the market for reliable white label fantasy sports solutions. Our platform has been designed to increase customer attraction, enrich Marketing strategy, provide competitive content and an exciting gaming experience. Our tailored offering led us to a very satisfying first year, featuring a partnership with Gauselmann's subsidiaries, Cashpoint and Xtip, in progress, a successful World Cup launch and ongoing collaboration in Africa with Africabet.com and a couple of more projects, including our future launch in India with Indus Games.A very important piece of information I can share with you now, is the development of an exclusive, breakthrough Fantasy product, which we plan to announce at ICE 2019.
It is already a crowded market of gaming software developers. What makes Fantasy Sports Interactive stand apart in the crowd?
Dennis: The winning combination of Fantasy Sports Interactive is that variety, versatility and innovation. Our goal is to offer original products going beyond standard market formats and this is what makes us stand apart. Our We make customized fantasy products for fantasy sports betting, social gaming, skill gaming, in mobile-first, online and retail formats. We offer back-end support services, flexible marketing solutions and consulting, making results and meaningful customer relationships a top priority. However, the most important part of FSI is our team, which is high-skilled and most experienced in the fantasy betting industry.
In the USA sports betting is likely to grow significantly in the coming years, following a recent US Supreme Court order that allows states to decide on legalizing sports betting. What are your thoughts on the development? How it is going to affect the gaming industry, and gaming software developing companies in particular?
Dennis: I think that everyone in the iGaming industry was expecting the US market  to open at some point. The PASPA court ruling made this possible and it is groundbreaking, since it opened the doors to a wide market of consumers who have been seeking to enjoy legal and regulated gaming services for some time now. The US audience is one of key importance; It has a strong affinity for Fantasy Sports, but at the same time it needs further education in betting and igaming. The skill gaming element is very important and this will require software companies to become more versatile and flexible. This is why we feel that FSI is ready for the US market, with a mature, tested product, combining fantasy sports with betting options.
Fantasy sports have been evolving all the time. How do you see it developing further in the near future, amidst the rise of new disruptive technologies?
Dennis: Indeed, Fantasy Sports have evolved greatly, from the classic season-long model, to the various daily fantasy options available today. I think that contemporary technologies and the lasting internet boom will lead to further progress and gamification, with more clear and mature fantasy products developed around instant and social gaming. Gaming technology will evolve under a customer-centric model, with bet types where the user has full control and a wide range of options to choose from.
---
Here are a few more details about Dennis and FSI:
Dennis chose to exploit his industrial background and expand the valuable experience he gained in business, by shaping Genesis World Trans, an international cargo services company, which already counts 12 years of successful activity.
While being the Managing Director of Genesis World Trans since 2008, Dennis continued to explore all aspects of business activity and decided to pursue his entrepreneurial vision, by founding one of the first Fantasy Sports Companies in Europe.
In 2014, together with Bill Mexias, he Co-founded "Bet4theBest" – a B2C fantasy football company based in Malta and Athens and the first step of an innovative and ambitious business plan targeting the contemporary iGaming industry.
Bet4theBest operated under a soft launch since 2014 and its official launch within the UK in 2015, was marked by organized and intense marketing activity. Traditional wide-range marketing channels such as the newspapers and the radio (The Racing Post, Daily Star, Daily Mirror, talkSport), were combined with digital marketing activity and a well-known brand ambassador in retired footballer and BBC pundit Jermaine Jenas.
Bet4theBest is licensed by the Malta Gaming Authority and the UK Gambling Commission, servicing all locations covered by both Authorities. The company kept operating, offering a variety of fresh and competitive fantasy football games to consumers, until 2017 and served as a Proof of Concept for the white label products of the upcoming Fantasy Sports Software Company, Fantasy Sports Interactive (FSI).
Dennis Co-founded FSI in 2016, keeping the business core and philosophy of Bet4theBest, while further growing its dedicated team and the company's caliber.
FSI is based in London and has an active branch in Athens, as well.
Under Dennis's leadership and with an experienced team, the Business and IT divisions have been constantly developing the company and its Fantasy Sports products, aiming at continuous evolution and successful partnerships.
FSI already boasts two important iGaming partnerships, one already launched for the World Cup with Africabet.com and one being a work in progress with Gauselmann's sportsbook subsidiary companies, Cashpoint and Xtip. In the meanwhile, the team has been working on projects yet to be announced, as well.
About FSI:
Fantasy Sports Interactive offers the most complete range of fantasy sports gaming options. It has been the first company to launch fantasy betting services in Europe through its own fantasy sport product, Bet4theBest, and gain hands-on B2C and marketing management experience.
Powered by our innovative platform and deep insight in fantasy sports betting and skill gaming, we provide tailored white-label solutions to iGaming operators, lotteries and business companies seeking a modern and effective customer acquisition tool.
We offer companies the opportunity to create an engaging, competitive and fully licensed iGaming product that fits each operational model like a glove.
FSI has developed the optimal Fantasy Sports Solution for every operator:
A complete software offering for the iGaming industry, designed to increase customer attraction, enrich Marketing strategy, provide competitive content and an exciting gaming experience.
Our offering includes:
Fantasy Sports gaming products
social gaming concepts
fantasy sportsbook and betting formats
online, mobile-first and retail options
backend support services
full adaptability in terms of Regulatory frameworks
For more details contact: maria.arnidou@fantasysportsinteractive.co.uk
Scout Gaming launches with the African licensee of the operator brand Betway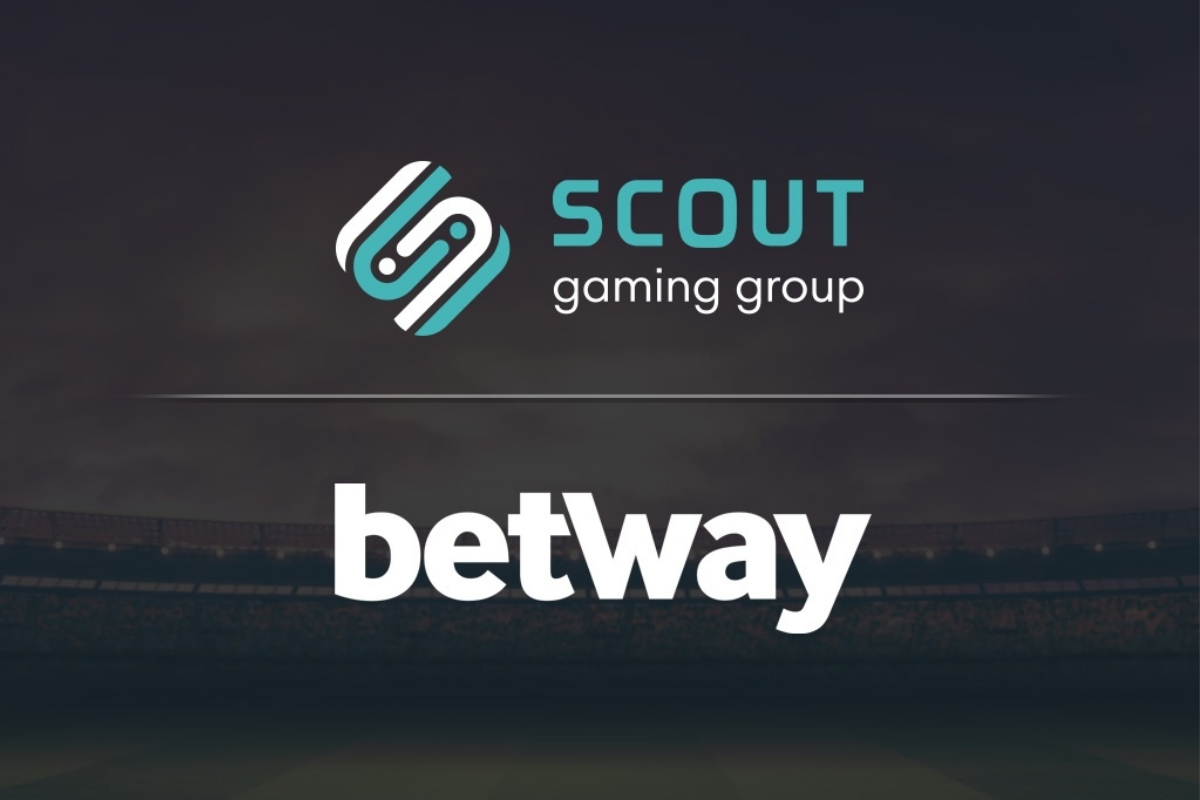 Reading Time:
1
minute
Scout Gaming launches with the operator brand Betway, initially for the African market under Betway's African licensee partner. Betway was founded 2006 and is among the leading global operators, and the brand is currently operating under local licenses in a number of jurisdictions.
Betway's African licensee partner has gained access to Scout Gaming's full product portfolio and will launch in the upcoming weeks.
"We are proud that Betway's African licensee partner selected us as their Fantasy Sports partner. They have quickly become market leaders in the region, and we are looking forward to support them as they expand," comments Scout Gaming CEO, Andreas Ternstrom.
The agreement is not expected to have a material impact on Scout Gaming's 2019 revenues but has the potential to have a significant effect on its revenues in future years, depending on the speed of rollout in the region.
ZenSports Launches Daily Fantasy Sports Contests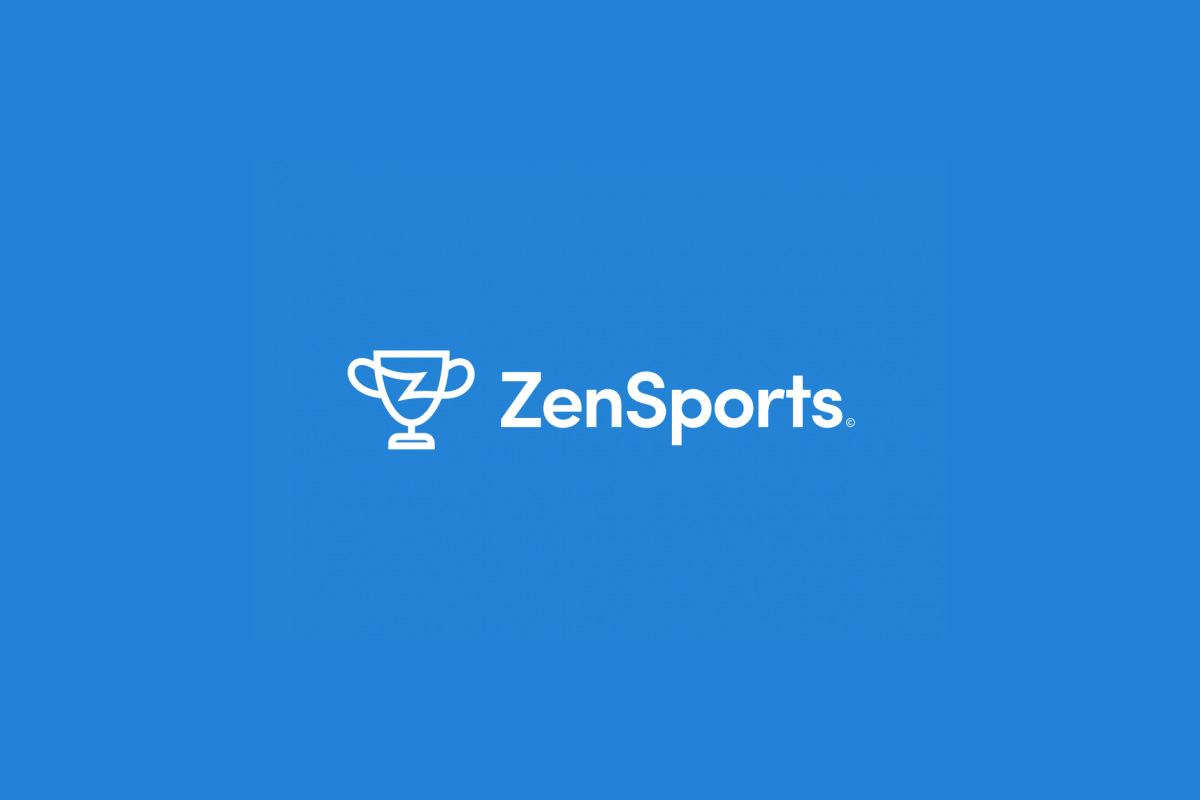 Reading Time:
2
minutes
New Daily Fantasy Sports contests will be available in 41 states within the United States, and also internationally.
 ZenSports has been 100% focused on being a mobile peer-to-peer sports betting marketplace where anyone can create and accept sports bets with anyone else in the world without the need for a centralized bookmaker. Now the company is adding Daily Fantasy Sports Contests (DFS) to its suite of product solutions.
ZenSports' peer-to-peer sports betting marketplace is currently only available outside the United States. However, its new Daily Fantasy Sports Contests product will be available in 41 states throughout the United States. Daily Fantasy Sports has a carve-out exemption at the federal level from the Unlawful Internet Gambling Enforcement Act, and ZenSports will offer its new DFS product in states that have either legalized DFS contests or not explicitly made it illegal.
International residents will also have access to the DFS product. The peer-to-peer sports betting product will continue to be excluded from U.S. residents. ZenSports uses multiple geo-restricting technologies to ensure that only international residents get access to the P2P sports betting features, and that only residents in the aforementioned 41 states have access to its DFS contest features.
According to ZenSports Co-Founder & CEO, Mark Thomas, "When building our new DFS features, we took great pains to ensure that the user experience and design within our app weren't compromised for international customers that have access to both products. While at the same time, using the technologies available to us to ensure that only international residents get access to our P2P sports betting features, and only U.S. residents in the 41 states get access to the DFS features. We feel good that we've balanced both very well."
ZenSports differentiates itself from other DFS platforms in 2 ways: through the use of its SPORTS utility token for betting/rewards, and its simple fee structure.
SPORTS utility token
The biggest differentiator between ZenSports and other DFS products is that ZenSports has created its own cryptocurrency utility token that is turning out to be one of the first best use cases for cryptocurrencies. Since ZenSports first launched its SPORTS utility token back in July 2019, 100% of all peer-to-peer sports bets have been made through the app using its SPORTS token.
"We expect the use of our SPORTS token to also be at or near 100% for Daily Fantasy Sports contests as well," says Thomas. "The ease of use, savings, cash-back, bonuses, and other loyalty/rewards benefits that our SPORTS token offers is unparalleled compared to any other product. Plus, our token is portable and can be sent into and out of ZenSports with ease. No other product offers all of these benefits in a payment mechanism and loyalty/rewards program."
Simple, Rewarding Fee Structure
ZenSports keeps its fee structure simple and low-cost so that customers can always understand what they're paying and never pay too much. Makers that create DFS contests using Bitcoin or U.S. Dollars will only pay 2% to enter their own contests, and other Takers will only pay 4% to enter such contests. Makers that create DFS contests using SPORTS tokens pay 0% to enter their own contests, and other Takers will only pay 2% to enter such contests using SPORTS tokens.
Other DFS companies and products charge fees on upwards of 15%, which significantly reduces customers' winnings in those other platforms.
ZenSports is available for download in both the App Store and Play Store, and is headquartered in San Francisco, CA.
SOURCE: ZenSports
NBC Sports Chicago All Set to Air "The Daily Line"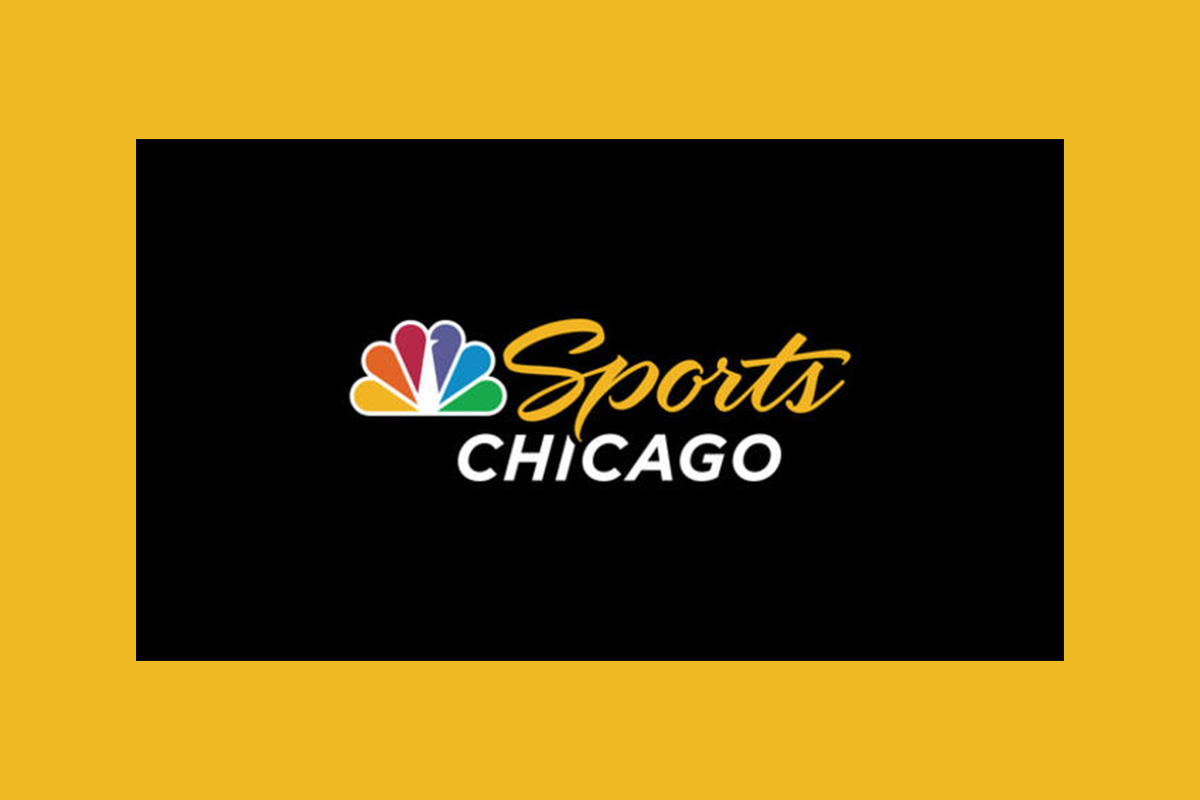 Reading Time:
1
minute
NBC Sports Chicago is going to air "The Daily Line" which is a four-hour long talk show dedicated to the topics of sports wagering and daily fantasy sports. The show will be hosted by Michael Jenkins and Tim Murray as well as Sara Perlman, the former sideline reporter for the Baltimore Orioles.
The show is designed to appeal to both the serious sports bettor and to those that may be new to the subject by featuring call-ins from guest experts and regular listeners.
The Daily Line should help to educate potential Chicago sports bettors in the meantime. In the event that there is a scheduling conflict, The Daily Line will be aired on NBC Sports Chicago Plus.