Finnish gambling market projections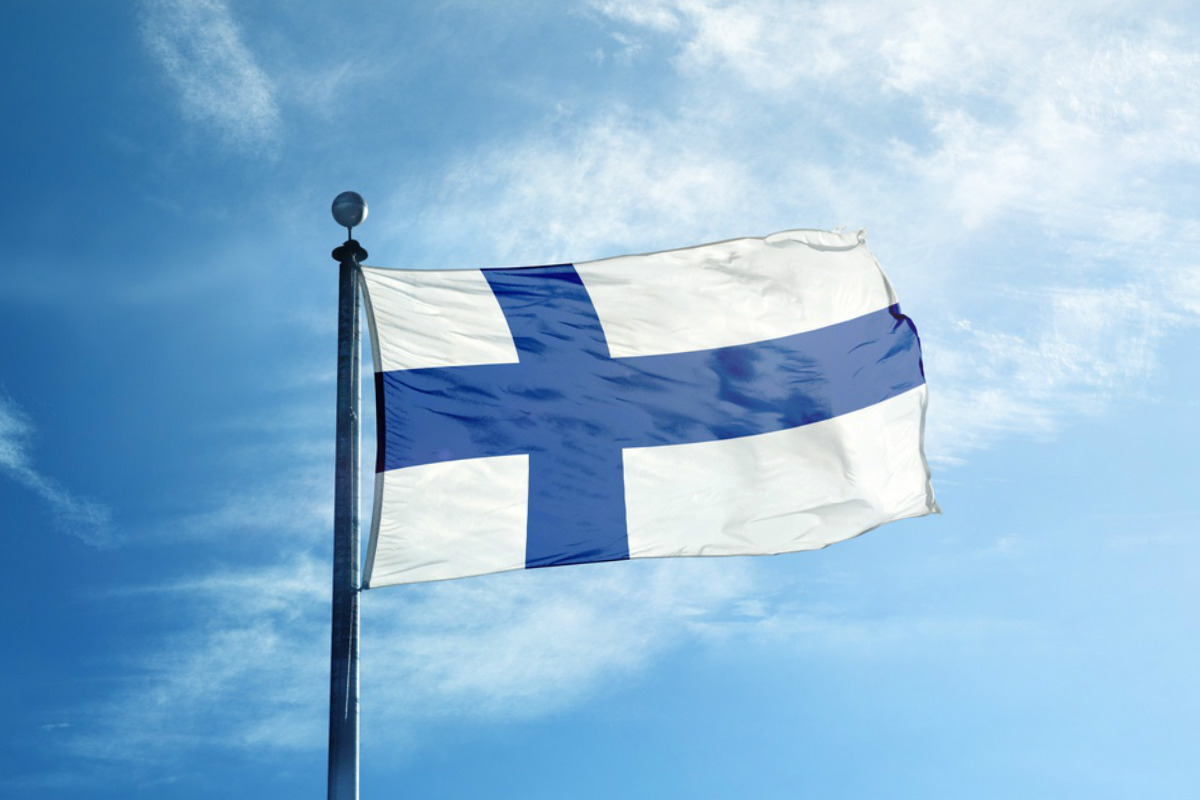 Reading Time:
2
minutes
Veikkaus, which is a Finnish state-owned company, has the monopoly over all gambling activities in the country. The company provides a wide array of games, including the Finnish national lottery, fixed odd betting, football pools, scratch tickets and so on. In total, there are 20 different kinds of games organized by the company. Most of its revenues are derived from the national lottery, which is extremely popular among the Finnish population. Interestingly, Veikkaus is managed by the Finnish Ministry of Education and the proceeds from its operation are channeled back to it. In 2010, these profits amounted to 463 million euros. The rules of the games, on the other hand, are controlled by the Ministry of Internal Affairs.
This model of regulating gambling activities in the country has been ubiquitous in the Nordic countries, but recently a new trend of liberalization has emerged. The national monopolies are having a harder time maintaining a customer base as people are switching to the online casinos, which are more difficult for the authorities to keep away. Internationally licensed online gambling providers are still able to reach the customers in countries where it is illegal for privately owned companies to provide these services. Some countries have tried to employ the banking sector in order to limit the power of such companies to process transactions for the customers. There has been a case of resorting to Apple in order to remove some gambling applications from the App Store as well.
As stated by the editor of the Finnish website Netti-casino.biz, it is interesting to see what path Finland will take when it comes to liberalizing the gambling market. There is a precedent for both liberalization as well as toughening of the regulations. Sweden and Denmark are already accepting applications from private companies for gambling licenses, while Norway is trying to strengthen the hold of its national monopoly over the market. There are no signs as to which direction Finland will follow yet. There are some obvious advantages to be had with liberalization. The government is not able to collect taxes from underground markets, which emerge when activities that are in demand are banned by the regulators. With a regulated market, it could see a surge in the tax revenues.
Online gambling is gaining popularity in Finland
Veikkaus' revenue report shows an increase in the share of the digital activities. The company's digital revenue increased by 10% from last year and in Q1 comprised 44% of the total revenues generated. The number of weekly active online customers stands at 626,000, which is an 11% increase. This shows that the monopoly is coping successfully with international providers, which might give the regulators less incentive to liberalize the market. Veikkaus claims to have captured 90% of the online market and furthermore, plans to "renew the company's strategy in 2018 to respond to the strong change in the operating environment."
Source: http://netti-casino.biz/casinouutiset/ennuste-suomen-rahapelimarkkinoille/
6 Most Popular Games to Play in Crypto Casinos – Part 1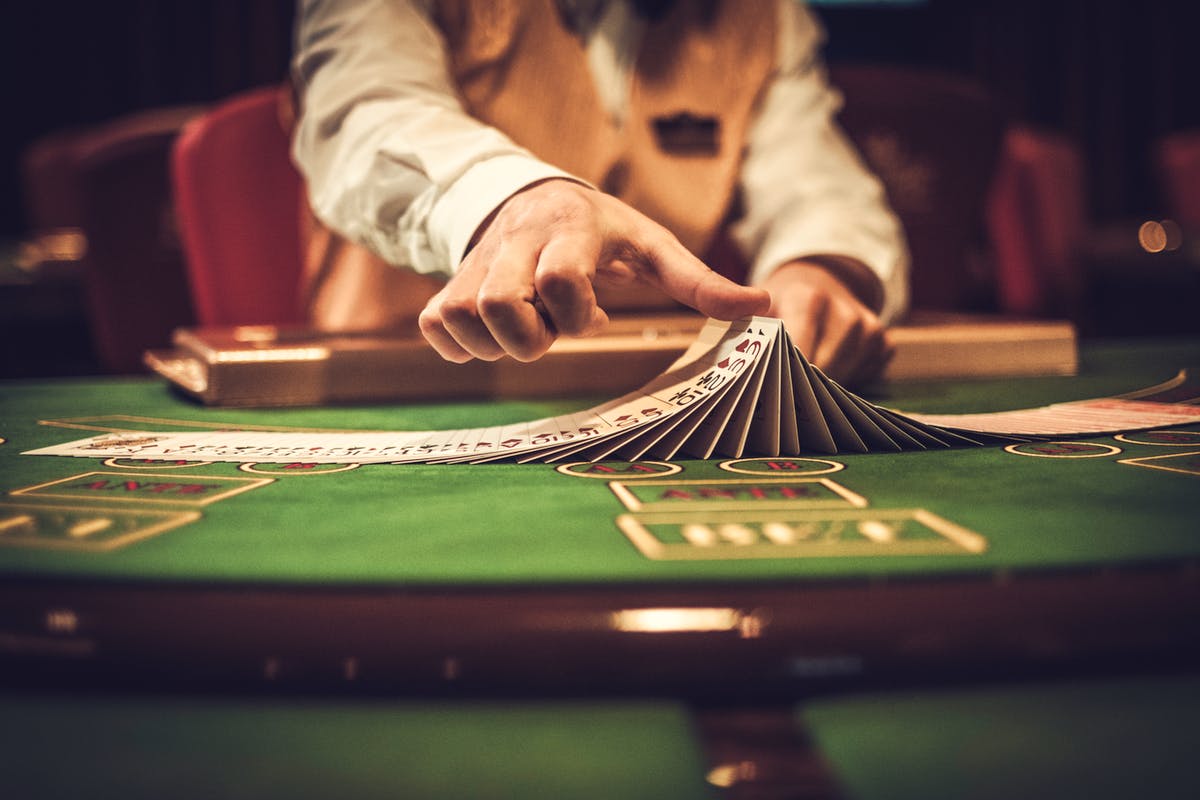 Reading Time:
4
minutes
There are more and more crypto casinos appearing at the market, among them Bitcasino. Although the most popular casino games are the same in traditional casinos and crypto casinos, virtual currency casinos have a lot of advantages over the traditional ones, for example, anonymity, transparency, faster withdrawals, and more attractive bonuses and jackpots. If you haven't played any gambling games so far, or you just want to learn the basics of blackjack, roulette, video poker, slots, dice or baccarat, we strongly encourage you to try your hand in a crypto casino, such as Bitcasino and to check out the below list of most popular casino games.
Blackjack
Blackjack is a classic casino card game, and you will find it in every casino, including Bitcasino. The goal of the game is to score 21 points, what we call a blackjack. If neither of the players scored 21 points, the one who has the biggest number (but no larger than 21) wins. The points are rewarded in a given way: ace – 11 or 1, jack, queen, king – 10, and from 2 to 10 – equally to the value of a card.
In the beginning, a player receives 2 face up cards, and a dealer – one face up and one facedown card. Then, a player can get another card (hit), do not take any cards (stand), take insurance, double the stake (double down), or split the cards when both of his cards are equal (e.g. 8 and 8).
If the player has 21 points or less, the dealer discovers his face down card and depending on the number of points he can draw more cards. The dealer must play according to the following rules: take the card if he has 16 points or less and not take more cards when he has 17 points or more (regardless of how many points the player has).
Playing blackjack is very attractive because when you learn the basic strategy, in some parts of the game the mathematical advantage will be on your side, and it is no different in crypto casinos, such as Bitcasino.
Roulette
Roulette is a simple game which you will spot in every casino. Its history dates back to ancient times and it is called a queen of casinos.
There are 37 numbers on the roulette wheel, with half of them red, half of them black, and one green (0). The casino advantage is equal to 2.7%. In American version of roulette, there is one more green number – 00. Bet on any combination on the roulette table by putting chips on it. Depending on the bet the casino awards you or collects the bet. To make the experience from playing roulette even better you can try playing in a live casino, which is offered but most major traditional and crypto casinos, including Bitcasino, the #1 licensed bitcoin casino in the world.
The win depends on the type of bet.
Straight Up, one number – 35:1

Split Bet, two numbers – 17:1

Street Bet, three numbers – 11:1

Corner Bet, four numbers – 8:1

Five Bet, five first numbers (0, 00, 1, 2, 3) – 6:1

Six Line Bet, a line – 5:1

Column Bet, a column – 2:1

Dozen Bet, dozens: 1 – 12, 13 – 24, 25 – 36 – 2:1

Even, Odd, even numbers, odd numbers – 1:1

1st 18, 2nd 18, numbers 1 – 18 and 19 – 36 – 1:1

Red, Black – red numbers, black numbers – 1:1
Video poker
Video poker is a combination of an exciting and easy slot machine game with a well-known card game – 5 Card Draw poker. It has become extremely popular thanks to high and frequent winnings, as with the right strategy, you can minimize casino's advantage to virtually zero, such as in Bitcasino. The game is about the best five card hand. When observing the cards distributed, we estimate their values and we can make one exchange of any number of cards. The better the card layout after the exchange, the bigger the wins. Video poker is often called "Jacks or better", only completing a pair of jacks or a higher card arrangement ensures winnings. The better the cards the bigger the win.
In order to understand the basic rules of video poker, you need to remember poker hand rankings from the lowest to highest ones:
High Card, no specific hand, no pair, e.g. K4589 is a K-high,
One Pair, e.g. AA568
Two Pair, e.g. KKQQ2
Three of a kind, e.g. JJJ73
Straight, five cards in a row, e.g. 34567
Flush, all cards in the same suit
Full house, three of a kind plus one pair, e.g. 33355
Four of a kind, e.g. QQQQ5
Straight flush, straight of the same suit, e.g. 45678 of spades.
Royal Flush, the highest possible straight flush – AKQJ10 of the same suit.
Using the optimal strategy, we can not count on big wins, but certainly, the game will provide a lot of excitement and a small profit.
The general rule is that it is better to stay in a low system than to aim at big wins. Compare the received cards with the list below and discard the cards that are not useful.
From straight to royal flush – discard 0
Three of a kind – discard 2,
Two pair – 1,
One pair– 3,
Four cards in the same suit – 1,
Four cards to straight – 1,
Three high cards – 2,
Two high cards – 3,
One high card – 4,
Low cards – 5.
After reading the basic rules of video poker, roulette and blackjack you should be ready to try your hand in the most popular casino games. If the rules are not fully understandable by you, you may try playing play money games at the beginning. In the next part, we will discuss slots, baccarat, and dice. Stay tuned!
White paper: The American Gaming Association: Past, Present and Future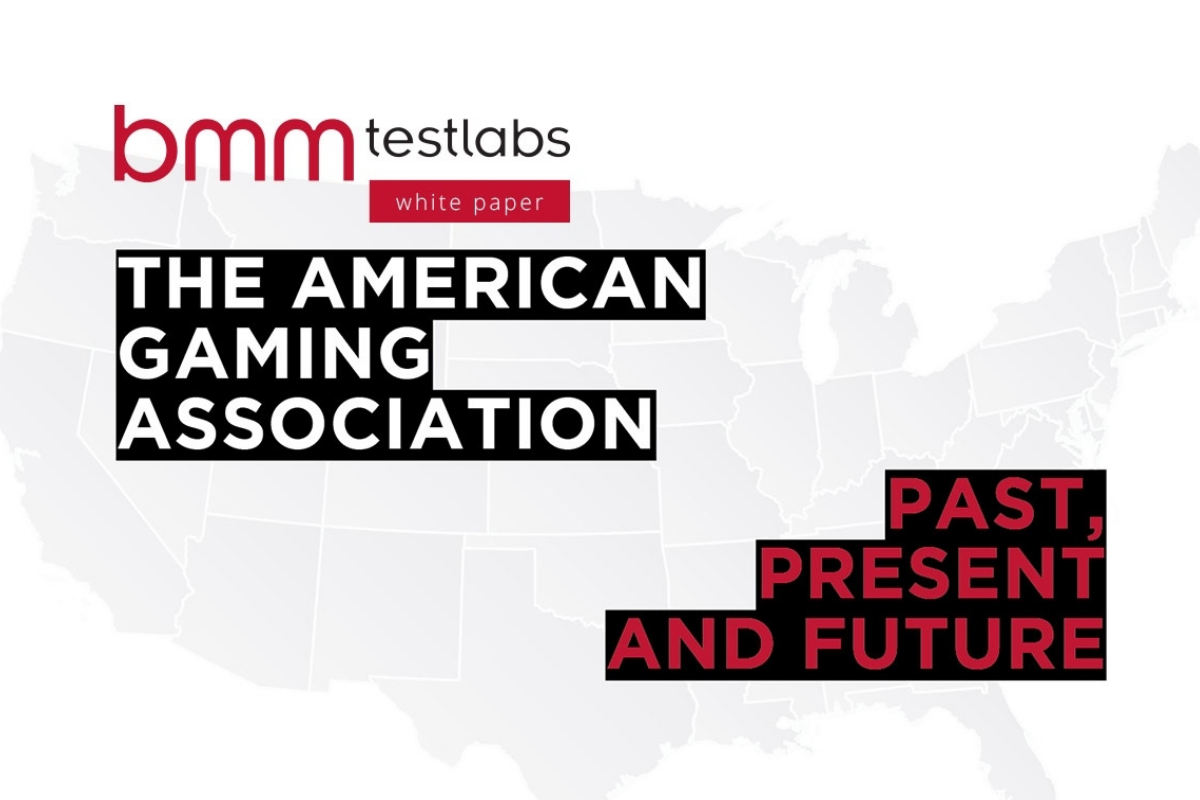 Reading Time:
2
minutes
As the tenure of Bill Miller begins at the AGA, BMM Testlabs is pleased to announce the launch of their new whitepaper, The American Gaming Association: Past, Present and Future, written by Robin Bernhard.
What makes the AGA exceptional amongst many contemporary associations is that the playing field of gaming has changed so much over the last 120 years. From the late 1800's when wagers were made in bars in New York City, almost every single aspect of gaming has evolved drastically:
Rules and regulations
Technology
Popular perception and acceptance
Where and how gaming takes place
In the following interviews, I'll provide insight and perspective from former CEOs, Frank Fahrenkopf, Geoff Freeman and Stacy Papadopoulos as well as from the new CEO of the AGA, Bill Miller on the gaming equation they faced (or are facing) coming into their roles as CEO of the organization. With each, we explore a broad range of subjects including, the popular perception of gaming at the time they entered the industry, how they came to the industry, the regulatory and legislative environment at the time, as well as what they see in the future of the AGA.  The intent here is to trace a line through 25 years of AGA leadership to explore how this organization has transformed gaming across the United States.
Click here to read the full white paper
About BMM:
BMM is the longest established and most experienced private independent gaming certification lab in the world, providing professional technical and regulatory compliance services to the gaming industry since 1981.
At its core, BMM is a systems-expert company that has provided consulting for and tested many of the largest gaming networks and systems over the last 37 years. In addition, BMM has been successfully testing and certifying the full scope of Class III casino products for over two decades.
BMM authored the first set of independent gaming standards in 1992 and the first set of online gaming standards in 2001.
BMM employs some 350 people in 14 global locations and serves over 440 jurisdictions.
BMM's world headquarters are in Las Vegas (USA), with offices in Mexico City (Mexico), Lima (Peru), Melbourne and Sydney (Australia), Singapore, Macau (SAR, China), Moncton (Canada), Buenos Aires (Argentina), Barcelona (Spain), Vienna (Austria), Bologna (Italy), Midrand (South Africa) and Bucharest (Romania).
Google to Help Russia Block Online Gaming Sites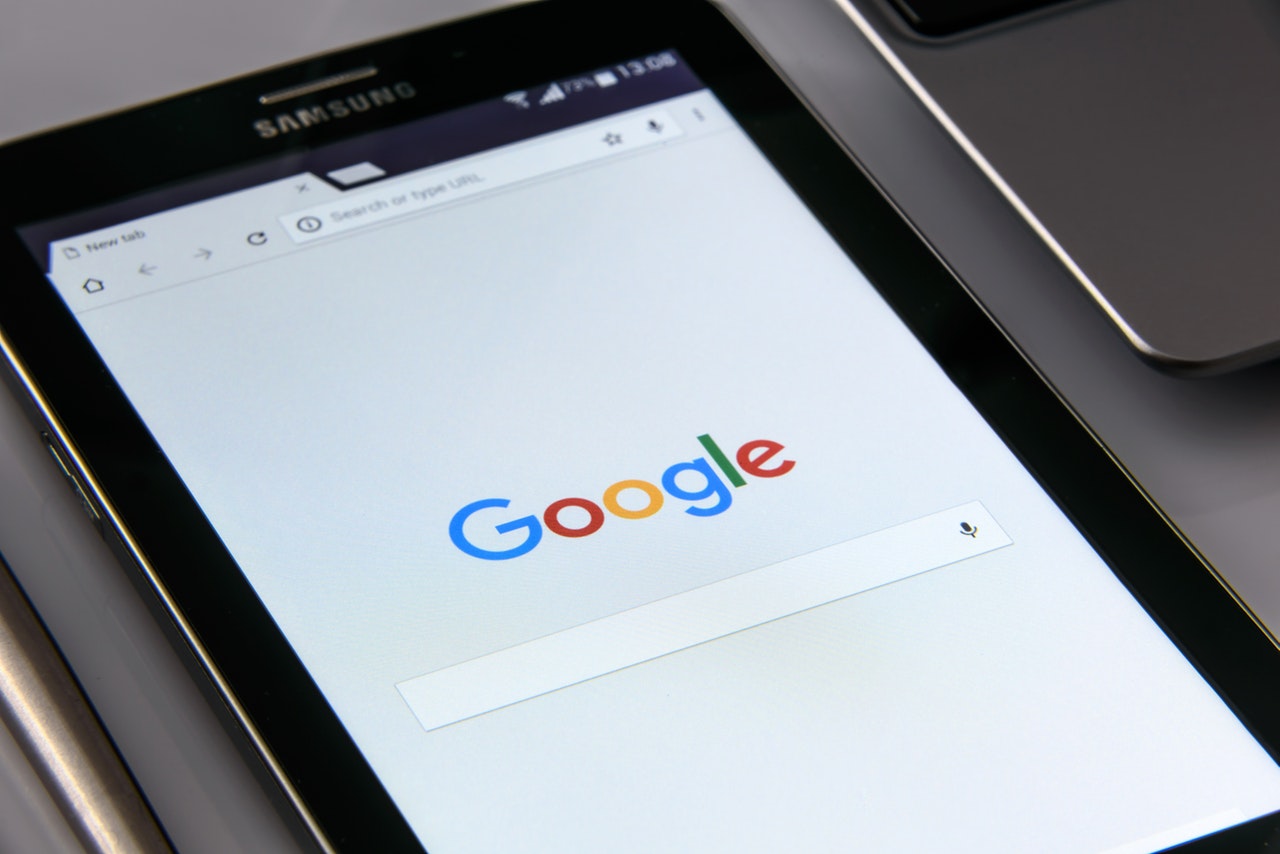 Reading Time:
2
minutes
As a country, Russia has some of the strictest guidelines in the world for the regulation of access to online casino sites. Any online gambling sites that are unwilling to comply with the licensing regulations set forth by the Russian government will not be given access to Russian players. Currently, major sites like 888, Bet365, Betfair, Betfred, Ladbrokes, Unibet and William Hill are all blocked.
To enforce its policies, the Russian government has enlisted the services of telecom watchdog Roskomnadzor. As part of that company's strategy to keep unwanted online casino operators from having access to Russian players, the company is continually putting pressure on worldwide search engine Google to use its filters to block said sites from being listed within Russia's domain. To date, Roskomnadzor has blocked as many as 14,500 sites without any assistance from the search engine giant. Many of these sites are currently listed at www.choicecasinos.com.
In what industry experts call a surprise move, Google has finally relented and decided to help the Russian regulator do its job of blocking unlicensed websites from popping up on any search results related to online gambling. The move came after Google was assessed a $7,500 fine for not complying with prior requests for help. It's interesting to note the size of this fine is well below the maximum amount that could have been assessed based on Russian guidelines.
This surprise move comes outside the scope of the normal mode of operation for Google. The company has always been far more likely to refuse to pay said fines and instead, seek relief from the appropriate court system. While the size of this fine might seem irrelevant to a company Google's size and stature, it's the cowering to foreign governments that have always spurred Google to fight back. Then again, Google may have decided to comply at this time because of recent threats by the Russian government to assess fines of up to 1% of annual gross revenues on tech giants who ignore its ruling. In Google's case, that amount would have been around $6.4 million, based on its earnings in Russia in 2017 and probably high in 2018.
When asked why he felt Google agreed without pushback, Doskomnadzor's deputy chief Vadim Subbotin stated, "If we come to a dead end … the state makes changes to the law, and for the non-execution of Russian laws the most severe punishment is possible – such as blocking." It would be unfathomable to think that a company with Google's stature would be blocked from operating in any industrial country.
Going forward, Russia's federal state information system (FGIS) will be charged with making sure Google does as requested and blocks any unwanted online gambling sites from appearing. The FGIS provides a database of all known gambling sites that can be automatically cross-referenced to anything that might show up in relevant search results.
There is a possibility this could set precedent. It will be interesting to see if other countries might try to use similar tactics to try to strong-arm Google into blocking various search results as requested.