Survey Finds that Americans Like Their Sports Betting Plain, Simple and Regulated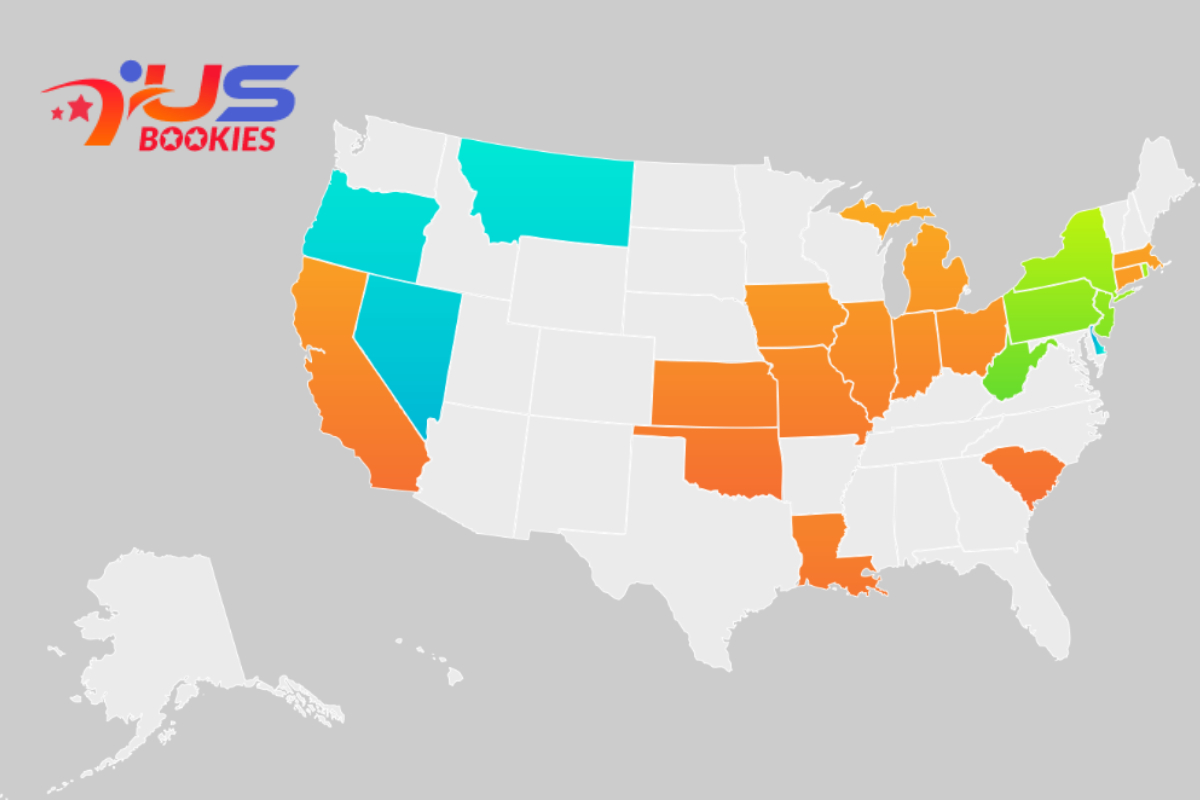 Reading Time:
2
minutes
American Punters' Perspectives Show That They are Ready to Wager
A recent study of more than 2,000 American sports bettors gave the green light to further the expansion of sports betting while providing interesting insights into how sports betting can differ from our European counterparts.
The study, commissioned by the clearinghouse for online legal sports betting, us-bookies.com, sought to gauge American players' perspectives on a range of issues both serious and fun. Data sets were broken down by gender, age, employment status, income, marital status and race/ethnicity.
Demand for Licensed and Regulated Sports Betting
Not surprisingly, 42 percent of those surveyed expressed satisfaction that sports betting had spread to Pennsylvania and a fervent hope that New York and other states follow suit. Twelve percent expressed dissatisfaction over the spread of sports betting while only one percent stated that – despite having licensed and regulated sports betting available, they would still place bets with their illegal neighborhood bookmaker.
"This survey illustrates that Americans are serious about sports betting and ready to place their wagers," said Alex Donohue, Industry Expert at us-bookies.com. "While European punters are willing to wager on current events, the weather and just about anything else, the American perspective is to stick to business and focus on sports."
Little Interest in Betting on Political Events
Almost 65 percent of those surveyed indicated a distaste for betting on political events and that betting on politics should remain illegal.
It's Not All About Super Bowl Wagers
Americans tended to take a conservative view of Super Bowl wagers with 38 percent stating that they would probably not bet on the game. For those who indicated an interest in putting money on the game, average wager amounts ranged between ten and 100 dollars.
Launched in 2017, us-bookies.com is an online clearinghouse that directs each player to licensed and regulated betting sites according to the state in which they reside. Staffed by gaming professionals, the site ensures that players place wagers safely and legally while providing them with the latest wagering information provided by professional oddsmakers, sports writers and more.
About us-bookies.com:
us-bookies.com provides American betting and gambling enthusiasts a source of reliable information in light of the Supreme Court's decision to allow states to legalize sports betting. The platform is staffed by experienced gaming experts who are passionate about sports and technology.
New headquarters for DraftKings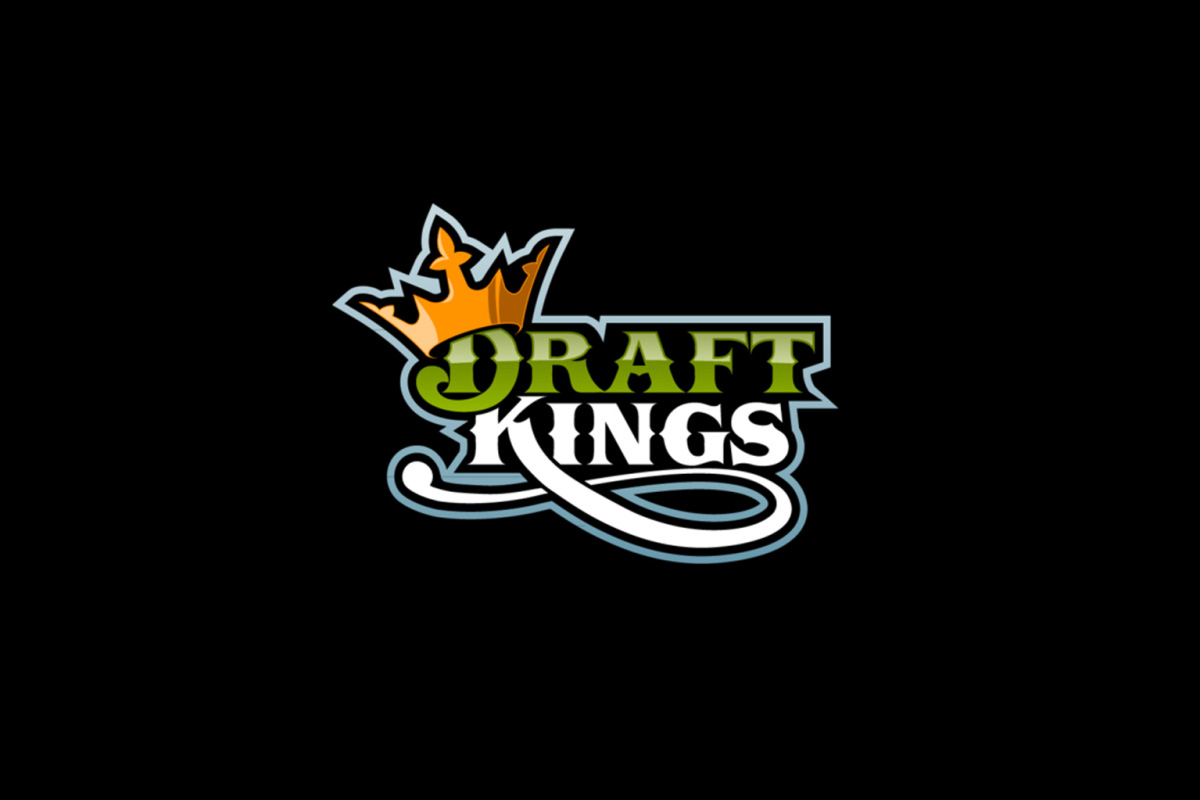 Reading Time:
1
minute
DraftKings, one of Boston's largest tech companies, is moving into a new corporate headquarters in downtown Boston, as it planned to grow from 425 employees to more than 700 employees in 2019. About 600 of those workers were expected to be based in Boston.
Company executives are hosting a ribbon cutting and tour of the 105,000-square-foot space near Copley Square in the city's Back Bay neighbourhood.
DraftKings was founded in 2012 and made its mark as a major force in daily fantasy sports. The company is currently located in an office building near South Station.
AGS Demonstrates Its Obsession With Tribal Gaming At The NIGA Indian Gaming Trade Show April 3-4; New Orion Upright Cabinet Makes NIGA Debut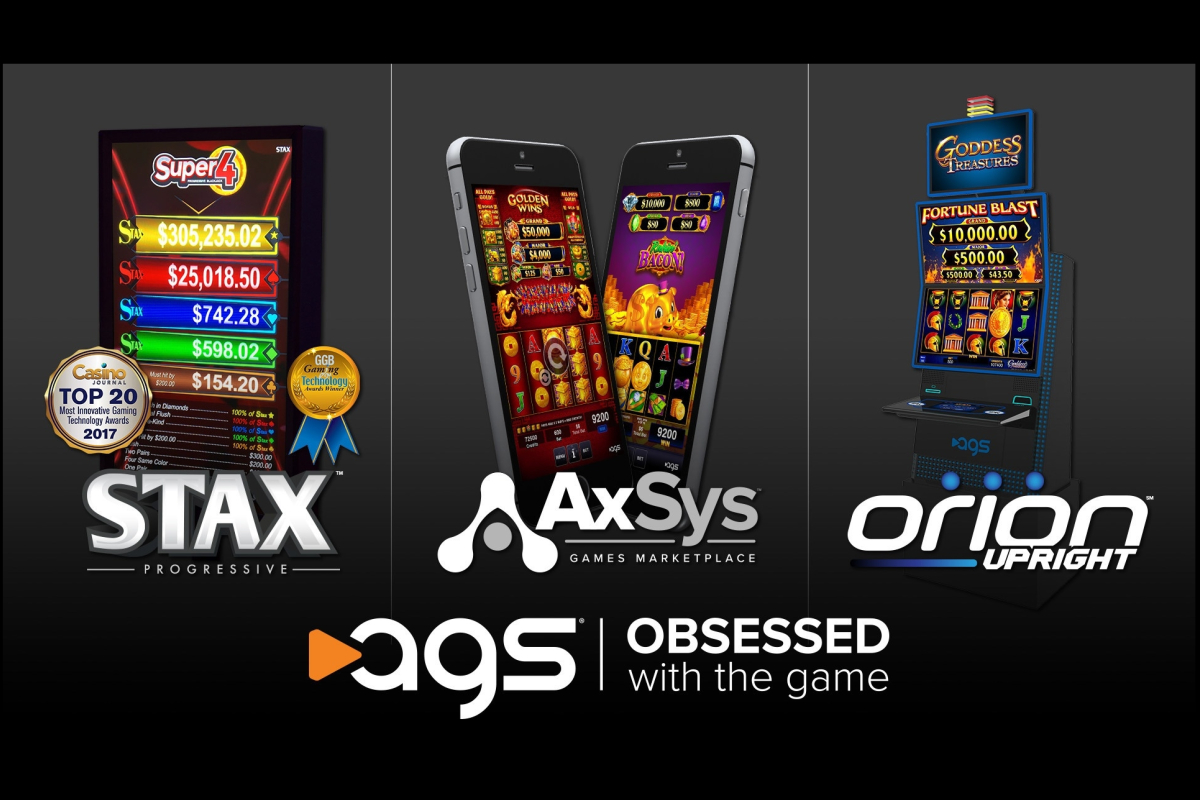 Reading Time:
3
minutes
Company's passion for the game takes center stage as AGS displays full lineup of new slot and table games, and online social and real-money games
AGS today announced that it will be exhibiting at NIGA's Indian Gaming Trade Show April 3-4 in San Diego, with a spotlight on the Company's newest core slot cabinet – the Orion Upright℠ – along with a host of new slot titles, table products, and online social and real-money gaming solutions.
AGS will be live in Booth No. 1651 at the San Diego Convention Center. Taking center stage will be AGS' new Orion Upright, a core cabinet with many of the same features as the Company's award-winning Orion Portrait℠ and Orion Slant℠ platforms, including the distinctive starwall design featuring 420 game-synchronized full-color LED lights to celebrate gameplay. The Orion Upright is launching with a library of exclusive new titles and greatest hits from AGS' ICON™ cabinet.
Debuting for the first time at NIGA, gaming operators will experience AGS' Orion Upright with the new Fortune Blast™ family featuring four brand-new titles — Luck and Luxury™, Imperial Luck®, Goddess Treasures®, and Blazing Luck™. This new series offers ways or line-pay evaluation for more winning opportunities, and a symbol-locking feature to keep players on the edge of their seats.
AGS President and Chief Executive Officer David Lopez said, "NIGA is a show we look forward to every year because it gives us a chance to meet with our tribal operator-partners in an intimate setting and highlight our newest and most exciting products that are launching over the year. This year we are very excited about our new Orion Upright because it fills a need on many casino floors for a differentiated, attractive, and sophisticated core cabinet with great content."
The Company will also showcase its hottest new Class II and Class III titles for the Orion Portrait platform, including Crystal Magic®, Hearts and Horns™, Enchanted Pearl™, and the popular Rakin' Bacon!™ with its cherubic pig that gets fatter and fatter as the wins add up. Hailing from the Company's Australia game-development studio, the title Red Silk™ showcases a fresh new family on Orion Portrait featuring a three-level linked progressive, a wild reel feature, and up to 10 free games. For the Orion Slant, AGS will spotlight the Fa Cai Shu™ and Kingdom Ca$h® families, which offer themed banking, linked progressive jackpots, and a variety of math models for a diverse and exciting gaming experience.
AGS continues to propel its table products business with a host of new proprietary table games and table solutions. NIGA attendees will get to experience Super Start Hold'em™, a poker-style game whereby the players always start with the better two-card hand than the dealer; the popular Criss Cross Poker™ with Bonus Spin™; Blackjack Match Progressive™ featuring the popular must-hit-by jackpot level; and Three Card Blitz, an exciting new flush-based game featuring player vs. dealer excitement to achieve the highest-scoring hand using up to three suited cards.
AGS will demonstrate its two table-game progressive platforms – STAX™ and Bonus Spin – which just reached a milestone of more than 1,000 units installed across the U.S. with a healthy backlog of orders planned throughout 2019. The award-winning STAX has a must-hit-by option that is driving demand and excitement on games like Super 4®, Blackjack Match™, and Royal 9™ as players anticipate the chance to win one of the five progressive jackpots. And Bonus Spin offers an eye-catching and anticipatory experience with its virtual prize wheel.
From its table equipment lineup, AGS will showcase the Dex S™ single-deck poker shuffler, featuring a streamlined design that is economical, durable, reliable, and exceptionally functional.
In the Company's Interactive display, AGS will showcase its ConnexSys™ Social White-Label Casino solution, a turnkey, free-to-play mobile casino app that integrates the casino brand with AGS' proven and player-favorite land-based titles to keep players engaged at home, work, and on-the-go.
And with real-money gaming at the forefront of many tribal gaming operators' agendas, AGS will also be on hand to provide live demonstrations of its AxSys Games Marketplace™ and large library of titles, featuring AGS top-performing games as well as a host of entertaining games from third-party developers.
About AGS:
AGS is a global company focused on creating a diverse mix of entertaining gaming experiences for every kind of player. Our roots are firmly planted in the Class II Native American gaming market, but our customer-centric culture and growth have helped us branch out to become a leading all-inclusive commercial gaming supplier. Powered by high-performing Class II and Class III slot products, an expansive table products portfolio, real-money gaming platforms and content, highly rated social casino solutions for operators and players, and best-in-class service, we offer an unmatched value proposition for our casino partners. Learn more at www.playags.com.
©2019 PlayAGS, Inc. All® notices signify marks registered in the United States.  All ™ and ℠ notices signify unregistered trademarks. Products referenced herein are sold by AGS LLC or other subsidiaries of PlayAGS, Inc.
Source: AGS
Caesars Palace casino dealers join with UAW Labour Union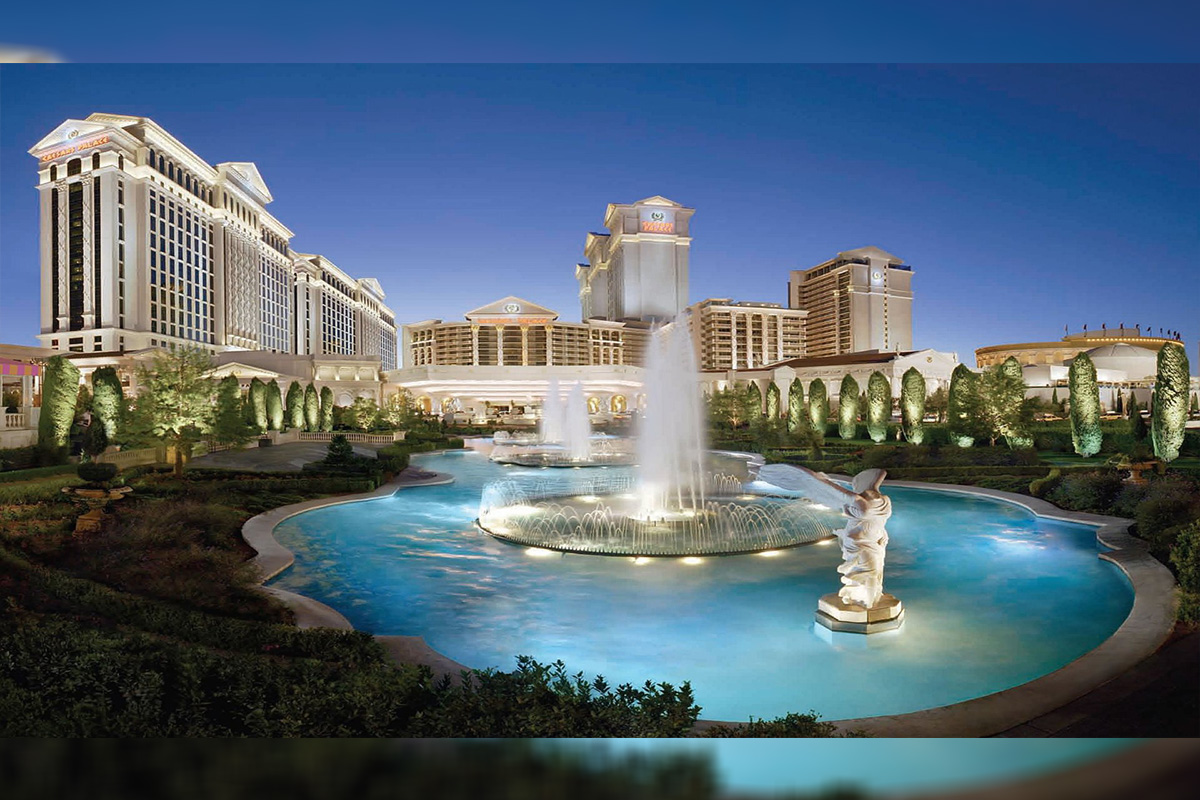 Reading Time:
1
minute
Caesars Palace is one of the largest properties in that part of Las Vegas with a variety of spacious facilities, including its nearly 125,000-square-foot casino floor.
Caesars Palace table game dealers now move to unite with the UAW, the major Detroit-based labour union representing workers from different industries across the United States and Canada. Nearly 550 casino dealers at Caesars Palace voted to unite with the UAW.
The Caesars Palace unionisation decision was made after a 371-12 vote in favour of the move. More than 1,470 dealers at Caesars-owned Bally's Harrah's, Paris, and Wynn Resorts' Las Vegas casinos voted last week to join the union that represents around 400,000 active workers in different industries.
Union President Gary Jones said that they were thrilled to have Caesars Palace "vote to be allowed to join what are now over 10,000 casino workers in the UAW."
Vance Pearson, Director of UAW Region 5, said in a release that they welcome the new union members and "look forward to getting down to business and bargaining great contracts."