138Poker.vn launched a Tournament Partnership with Pro Poker Club (Ho Chi Minh City, Vietnam) and has revealed HOGO as Official Marketing Partner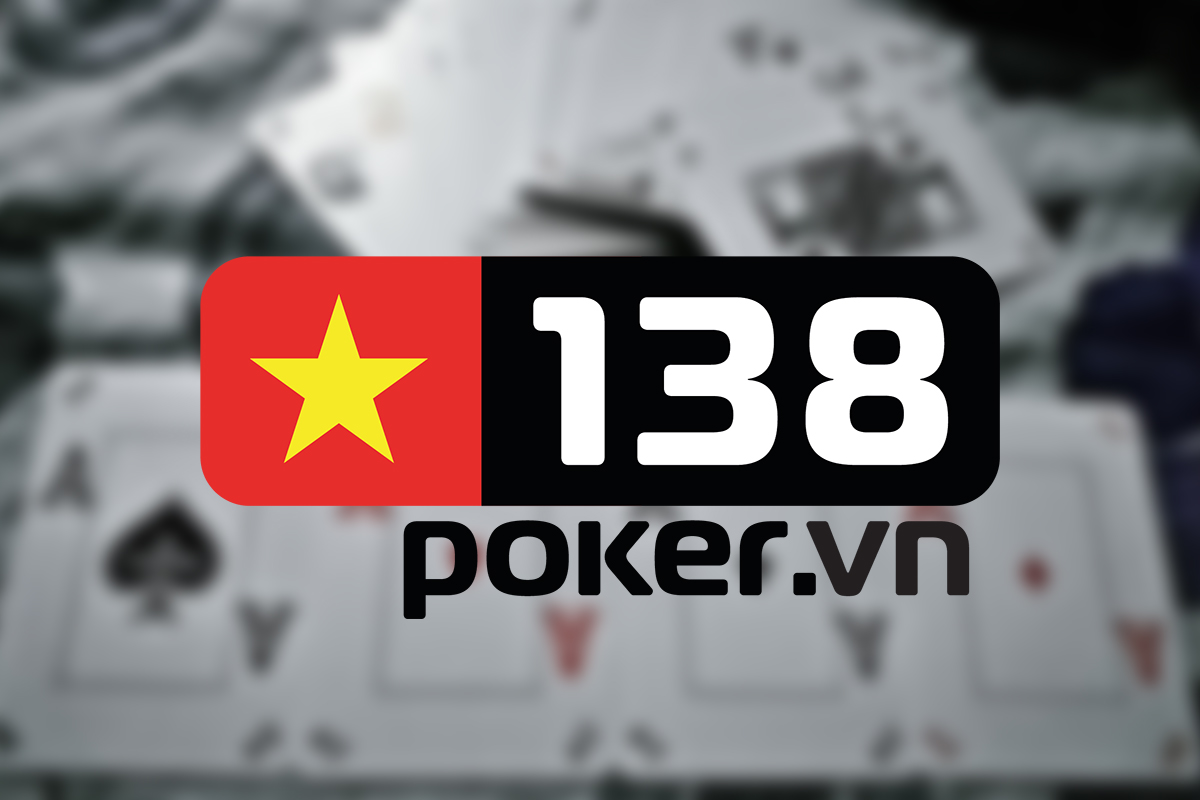 Reading Time:
2
minutes
In a series of press releases, Vietnam-based poker lifestyle brand 138Poker.vn has announced that the company has selected HOGO as their marketing partner, but also that they are officially launching a Tournament Partnership with Pro Poker Club, Ho Chi Minh City, Vietnam
The 138Poker.vn brand will work with HOGO to develop a strategy for exponential growth within the Vietnam market. This will begin with the focus on a lifestyle poker brand for Vietnamese via 138Poker.vn as well as through a formal partnership with licensed poker house Pro Poker Club in Ho Chi Minh City. HOGO will work with the team via their local office in Vietnam to manage all aspects of branding, marketing and compliance. This will include the development of merchandise, player partnerships and more to further build on and attract new players to the Vietnamese poker lifestyle.
Chris Wieners, Managing Partner of HOGO, stated: "I am very happy to announce our formal agreement to work with 138Poker.vn in their plans to further develop poker lifestyle in Vietnam. We appreciate their desire to develop the game of poker through lifestyle branding and are excited about the prospect of helping them work in the Vietnam market place and beyond."
138Poker.vn will launch in Q4 2018 as a lifestyle site for the poker community in Vietnam. The brand's first sponsored tournament will take place 21 to 25 February 2019 at the Pro Poker Club and is expected to attract more than 300 players to the Ho Chi Minh City venue. A full-blown players party is set to happen during the tournament at the Xing Xing Nightclub.
Other news revealed that 138Poker.vn and Pro Poker Club have come together to bring the Vietnam poker community the inaugural 138Poker.vn Dragon Poker Tour being held on 21 to 25 February 2019.
This is the pre-cursor to the further development of a long-term partnership, between all parties, to promote poker lifestyle and enhance the vibrant poker community in Vietnam.
The 138Poker.vn brand will, as part of this initiative, launch a new poker lifestyle site aimed at the Vietnamese market. 138Poker.vn will focus on the poker community, events, news and relevant poker happenings in Vietnam and further afield. In addition to lifestyle content, the brand will focus on initiatives to grow 138Poker.vn into a household name in Vietnam through the launch of merchandising as well as unique sponsorship deals, starting with the 138Poker.vn Dragon Poker Tour, expected to draw a large field of players.
In addition to the development of tournaments throughout the country, 138Poker.vn aims to develop key partnerships with high profile Vietnamese players. The aim is to showcase the game to the Vietnamese poker community and develop interest amongst new potential players. Merchandise, events and player parties on par with those held in Macau and Las Vegas are all part of the 138Poker.vn plan to build interest and excitement around the game and within the Vietnamese poker community.
Mr. Hoang Anh – Manager of Pro Poker Club,  stated: "Pro Poker Club is delighted to be partnering with 138Poker.vn. Their dedication to expanding the poker lifestyle in Vietnam is of great interest to us as we look to expand the ability for potential Vietnamese players to engage with the game of poker and the thriving poker community. Pro Poker Club welcomes 138Poker.vn and we are excited to work together in
2019 and beyond."
Enteractive launches (Re)Activation Cloud™ platform for Japan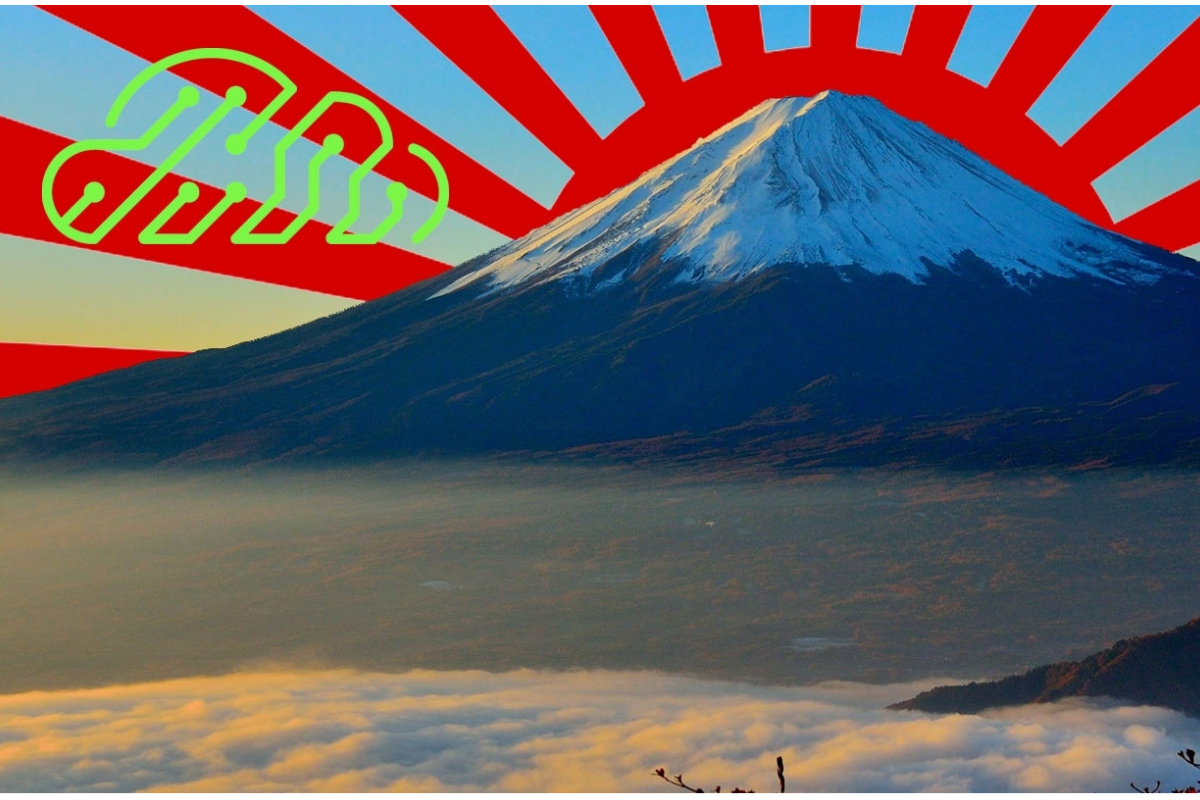 Reading Time:
2
minutes
Japanese iGaming market will benefit from bespoke CRM approach    
Enteractive, the leader in player reactivation and retention, has launched the company's (Re)Activation Cloud plug-and-play solution in Japan, marking a first step into the burgeoning Asian market.  Brands will benefit from Enteractive's personalised approach to player engagement, which is so culturally important in regions like Japan, where great customer service is rewarded with brand loyalty, while failures can be treated more unforgivingly.
As the Japanese iGaming sector enters maturity, both local and Western operators are seizing opportunities to enter the market, and Enteractive's unique approach to customer relationship management brings a new cultural relevance to player reactivation and retention – the (Re)Activation Cloud is driven by human interaction and personalised conversations on behalf of a brand, bringing empathy and a human touch to standard automated services.
"Following months of preparation, our Japan team is up and running with native language customer engagement and a deep understanding of local cultural narratives," commented country manager, Alex Nilsson.  "Japan is different to any other market in which we operate, so we're extremely proud of the way our diverse talent pool has quickly surmounted any challenges to such a defined local approach."
While boosting operators' P&L through personalised activation and reactivation of dormant or lapsed player accounts, each team at Enteractive is trained with responsible gambling measures at its core.   Alongside a roster of impressive language expertise, it's crucial for teams to understand local social and economic attitudes when it comes to online gambling.
Mikael Hansson, Enteractive founder and CEO, said: "We're incredibly excited to launch in this new and fast-growing market.  Japan offers so many opportunities for iGaming operators in 2020 and beyond, and now Enteractive is there to help them navigate uncharted waters with their most important assets – the players.
"Caring for our clients' players is baked into our DNA at Enteractive, so our courteous approach is ideally suited for Japan's cultural landscape. I believe this could become one of our biggest markets in terms of sales and net revenue within a couple of years."
Although Japan is a new foray for the Malta-based brand, Enteractive is well established in European markets, with clients such as Betsson, GiG, and Kindred enjoying increased conversion and retention through the company's (Re)Activation Cloud platform, delivering Retention-as-a-Service expertise and boosting player deposits and engagement.
Both GDPR and G4 compliant, with bespoke systems built for operator compliance and player protection, Enteractive has a reputation for exceeding client expectations and delivering increased revenue results through low risk performance-based models.
Joycasino is the Most Entertaining Casino in Japan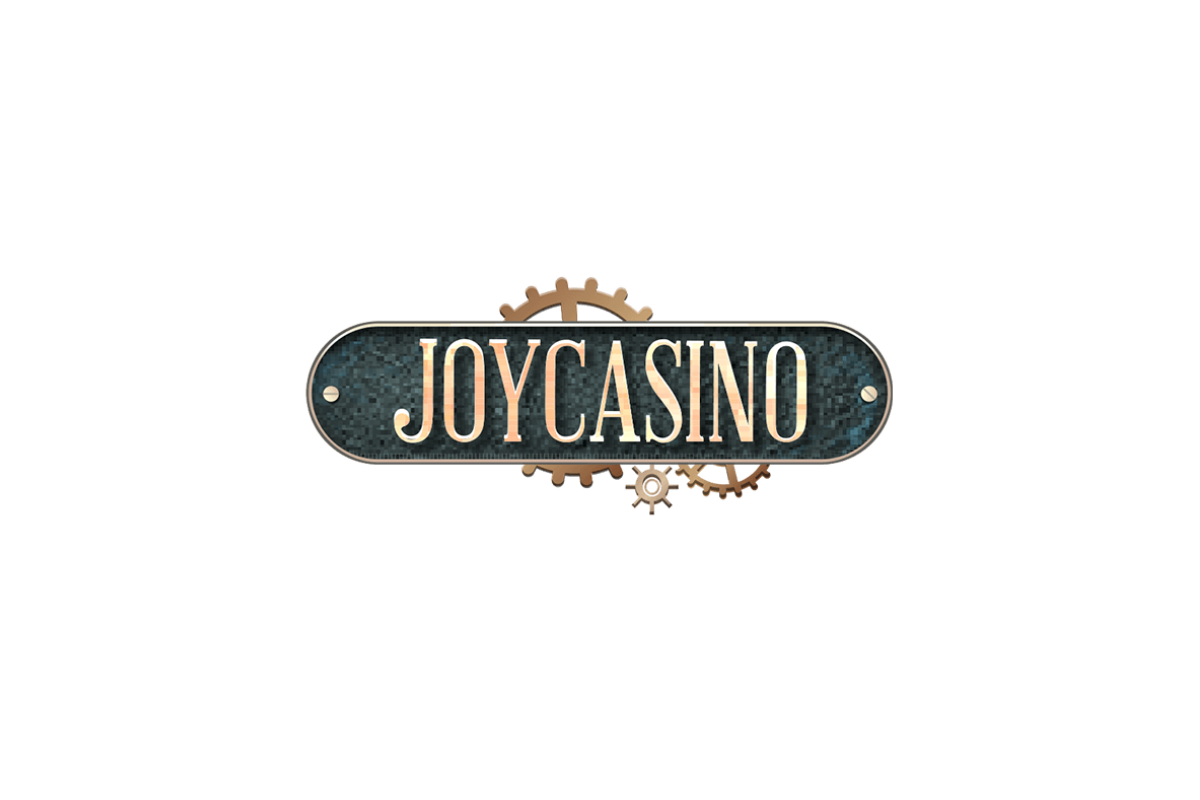 Reading Time:
3
minutes
During the 2019 UNLV International Conference on Gambling and Risk-Taking, several gambling experts expressed concerns about Japan and its lack of responsible gambling safeguards. Since then, the country has been working on regulations to eliminate problem gambling.
Fortunately, companies have been at the forefront of fighting this menace. For example Joycasino is very popular in Japan. Unlike other gambling companies, they strive to promote responsible gaming as part of their social responsibility. This isn't the only perk that makes the company attractive to the Japanese gaming community. It has a lot of offers that make its platform not only the most entertaining one but also customer friendly.
Here is why it is considered the best and most entertaining casino in Japan
An Enticing Welcoming Bonus
Many online casinos offer welcome bonuses, but there aren't many that have offers that match those of JoyCasino. Upon signing up, players can enjoy 200 free spins on one of the best games around- Starburst slot by NetEnt. On top of that, players can enjoy a variety of welcome bonuses:
100% up to €2,000
200% up to €50
150% up to €300
While your second deposit can earn you a bonus of 100% of up to €300, the third one will earn you a bonus of 50% up to €400. In total, the company lives up to its name by promising a welcoming bonus of 200 free spins and 2000 euros.
Unmatched Promo Offers
On top of its bonuses, JoyCasino also has some exciting promotional offers. For instance, its cashback bonus ensures that players can get back 10% of their monthly losses on the 1st of every month. They also host weekly contests. Players stand a chance to win Samsung Mobiles and drones if they emerge as winners in these contests.
Lastly, it hosts space-themed tournaments for its users that run from Friday through Sunday. The space-themed slot machines allow players to climb up the ladder and win cash prizes as they play. They have also been known to add jackpot wins on games like Power Force. Another notable tournament is the Zombie Tournament. Anyone in Japan searching for a casino offering the most worth for their money should certainly try JoyCasino.
Play Plenty of Slot Games
The casino offers more than 200 video slot games, with a range of 3-reel classics. Spinners can enjoy games from a variety of software providers such as NetEnt, NextGen and Microgaming. There is a game for everyone with a wide range of designs and themes. Want to try generic games? JoyCasino offers titles like Aztec, Enchanted Woods, and Mermaid's Millions, meaning that players do not have to play something far from their comfort zones.
For anyone looking to walk the fancy path, titles like Space Corsairs, Alaxe in Zombieland and Hell's Grannies will do the trick. Anyone hunting for Jackpots can enjoy progressive offers by NetEnt and Microgaming through games like Mega Fortune and Fruit Fiesta 3-reel.
Virtual and Live Casino Games
The casino also looks out for players who would rather do something else other than spinning on the reels. They offer a chance for players to spin the roulette wheels. If a player fancies virtual card games such as baccarat, blackjack and pontoon, they can also play these on the casino's platform. For anyone itching for live casino games, the fact that the company offers "live dealer" games that feature trained croupiers can be refreshing.
Players Can Embrace Portable Gaming
Not everyone has the time to be seated in front of a computer screen, or visit physical casinos. However, almost everyone has periods of downtime during their day that they would like to bring some fun into. As such, mobile casinos have been on the rise, and JoyCasino hasn't been left behind when it comes to this trend.
The company offers a wide variety of slot machines and other games that players can access through their mobile-optimised website. The site supports a diversity of smartphones and tablets, including those running on Android, Windows, and iOS. They are also constantly adding more new games into their library to ensure that players are ever entertained.
Reliable Customer Support
It can be frustrating to try and reach customer support with any issues concerning gameplay. In case a problem arises, players can also rely on the customer support team to come to the rescue. They have diverse support staff who can communicate in a variety of languages, including English, Russian and Japanese. The best way to contact customer is through the live-chat on the casino website.
Japanese players need a gaming company that not only provides an entertaining gaming experience alongside diverse incentives, but also caters to their best interest. This makes JoyCasino an excellent option. The company is expected to keep optimising their gaming experience with time.
HOGO Confirms Partnership With Japanese Gaming Media Platform Resocasi.com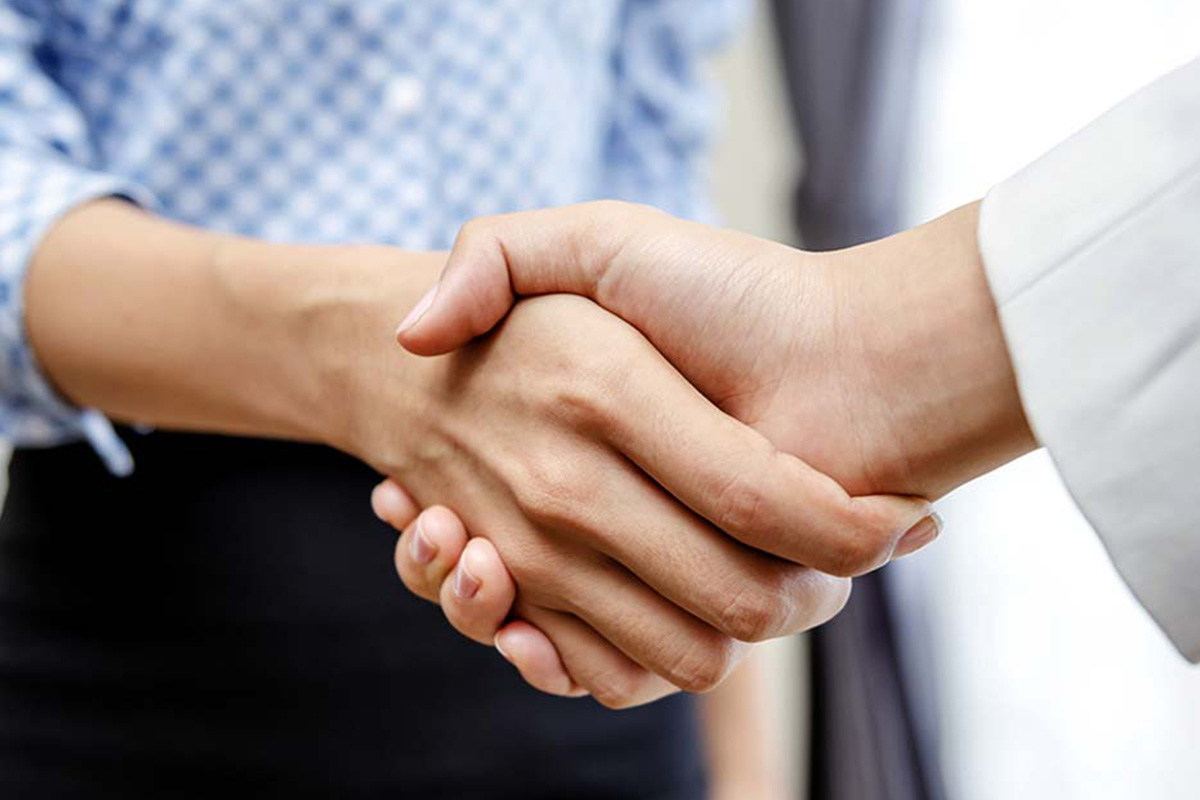 Reading Time:
2
minutes
Marketing firm HOGO has signed a formal partnership with the Japanese casino-focused media platform Resocasi.com (リゾカジ.com). The agreement will see HOGO representing media sales for the firm, as well as working on the development of the platform's iGaming affiliate network with plans to expand globally.
Resocasi.com is Japan's largest-trafficked website focused on casino and integrated resort content. The site targets Japanese users and sees nearly 250,000 monthly page views across the platform. The website also includes membership of over 32,000 customers who are interested in learning about the best global casino offerings.
Resocasi.com is entirely focused on Japanese content and includes casino reports from throughout the world, a forum where Japanese users can discuss their experiences, offers and more, as well as daily news from the global gaming industry relevant to players. Visitors can also utilize the site's world casino hotel guide.
HOGO and Resocasi.com have announced the development of a new platform within the site, focused on iGaming and affiliate related content for platforms that offer services in Japanese. The new section, launching July 2020, will focus on iGaming sites with reviews, offers and more.
Chris Wieners, Managing Partner of HOGO, stated: "We are extremely excited to have signed our formal agreement with Resocasi.com and the team. HOGO has a long-standing relationship with the group and we believe that we will be able to add great value to the current offerings. As COVID19 continues to impact overseas travel and gaming at large, we are hoping to help develop successful iGaming content that will allow legitimate and premium operators to connect with Japanese speaking players."
Nobuhiro Imigi, Operation Director for Resocasi.com, stated: "We are very happy to have HOGO on board as a formal partner for Resocasi.com. Their expertise in the gaming industry as well as media knowledge will help us to expand the Resocasi.com brand across the industry. Our aim is to develop ourselves as a household name for Japanese speakers everywhere, and contribute to the development of Japanese player-bases for casinos around the world."