Understanding the latest craze to sweep the poker world by storm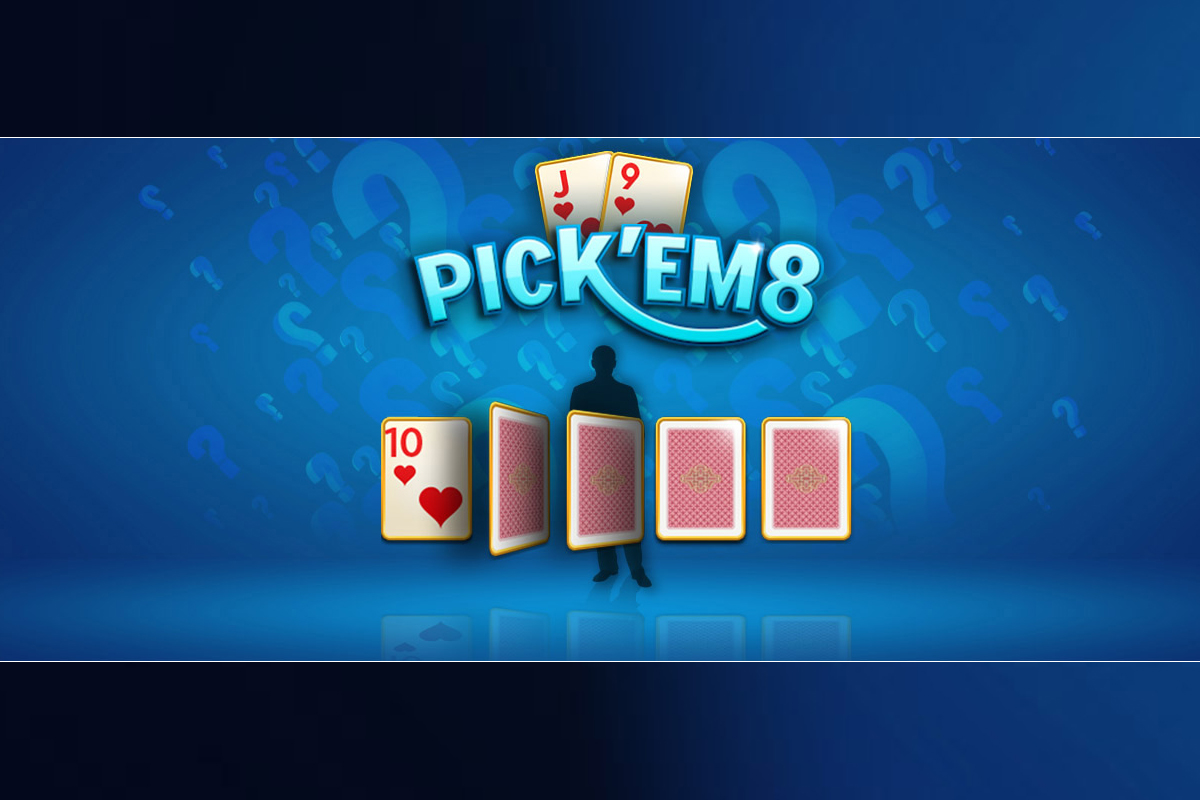 Reading Time:
3
minutes
Poker is the most popular card game in the world, and it's easy to see why. Not only does the game feature the ever appealing opportunity to make money, but it also requires skill, bottle, and determination.
Texas Hold 'Em is the most popular variation of the game, but there are many different versions of poker for players to choose from. One of the latest crazes to sweep the poker world is 888's newest creation – Pick 'Em8 poker.
In this article, we take a look at just why punters are going wild for this latest poker game.
First things first – what is Pick 'Em 8?
888's new poker game is a blend of a real money poker game and a fast-paced casino game. Pick 'Em 8 has been built for speed and as such features just one hand with stakes between 25p and 1 pound.
When you log on to play you'll be transported into a game lobby with a maximum of 8 other online players. Once the game loads you'll then all be presented with 8 cards, and then prompted to pick 2.
From then on it's pretty much a normal poker game, apart from the fact that all 5 community cards are revealed at once. Whoever has the best hand wins the pot with it being split if necessary.
Why play Pick 'Em 8?
Firstly it's fast-paced and fun. You can play a number of hands in a matter of minutes, getting that winning buzz without having to toil for it. Another reason that people play Pick 'Em 8 is to build cash. If you play the game right, you can make a good chunk of money, which brings us on to our next point.
Making money with Pick 'Em 8
Whilst fun is one of the main reasons we gamble, the overriding reason is to win money. To win at Pick 'Em 8 you don't have to spend hours trawling through complex poker strategies, but you do need to have a plan.
When the first 8 cards are revealed, it is obviously going to be tempting to pick the best cards on offer. If there are two aces, then you'll want to go straight ahead and pick those cards, but so will everyone else.
When the community cards are revealed and your aces help you to the win, the pot will be split amongst everyone else that picked those cards – meaning your winnings will be tiny.
The best way to win a bigger share of the pot is to pick a good card and an average card. You won't win as often, but when you do you'll win a much bigger share of the pot. It's a better long-term tactic to increase your cash.
It's a similar tactic to playing the lottery. Numbers that are multiples of 7 are the most commonly picked by players, so if these numbers come in the jackpot is shared amongst loads of players. High numbers are the least picked by players meaning when they come in you have more chance of scooping all the prize money.
(A look at the fast-paced nature of Pick 'Em 8 – look how easy it is to win money and win it quickly.)
Losing money at Pick 'Em 8
For some unknown reason, there are a plethora of articles circulating the internet at the moment urging people to pick the 2 worst starter cards at Pick 'Em 8. This strategy is based on the same theory as above – when you win with the worst cards you'll get a bigger slice of the pot.
However, the drawbacks to that tactic are obvious. If you consistently pick the worst cards, you'll consistently lose and end up burning through your cash at an unbelievable rate.
This tactic has also been circulated so much that a whole heap of players is using it, leaving you in the same situation as picking the best cards – just with a much lower probability of winning.
 Pick 'Em 8 Criticisms
There has been a vocal minority of players criticizing this latest game because of its lack of skill. Detractors have decried Pick 'Em 8, claiming that it is nothing more than a cheap slot machine style game.
That's not the case. Although Pick 'Em 8 does bear some semblance of similarity to slot machine games, it differs in that it offers you an informed choice at the beginning of the game.
Ultimately you have autonomy over your chances of success in Pick 'Em 8 and the similarities to a slot machine are good. Those similarities mean you can play the game really quickly and build your cash in a short period of time.
 Pick 'Em 8 – Final Thoughts
If you're a poker purist then you probably won't like this game. If you're open minded and enjoy a bit of fun combined with winning money, then Pick 'Em 8 is the game for you.
It's light-hearted fun with relatively low risk, so you don't have much to lose by playing it and you might just win some money. Give it a go and let us know your thoughts in the comments section.
Dutch Games industry in the spotlight at gamescom 2019 as this year's official partner country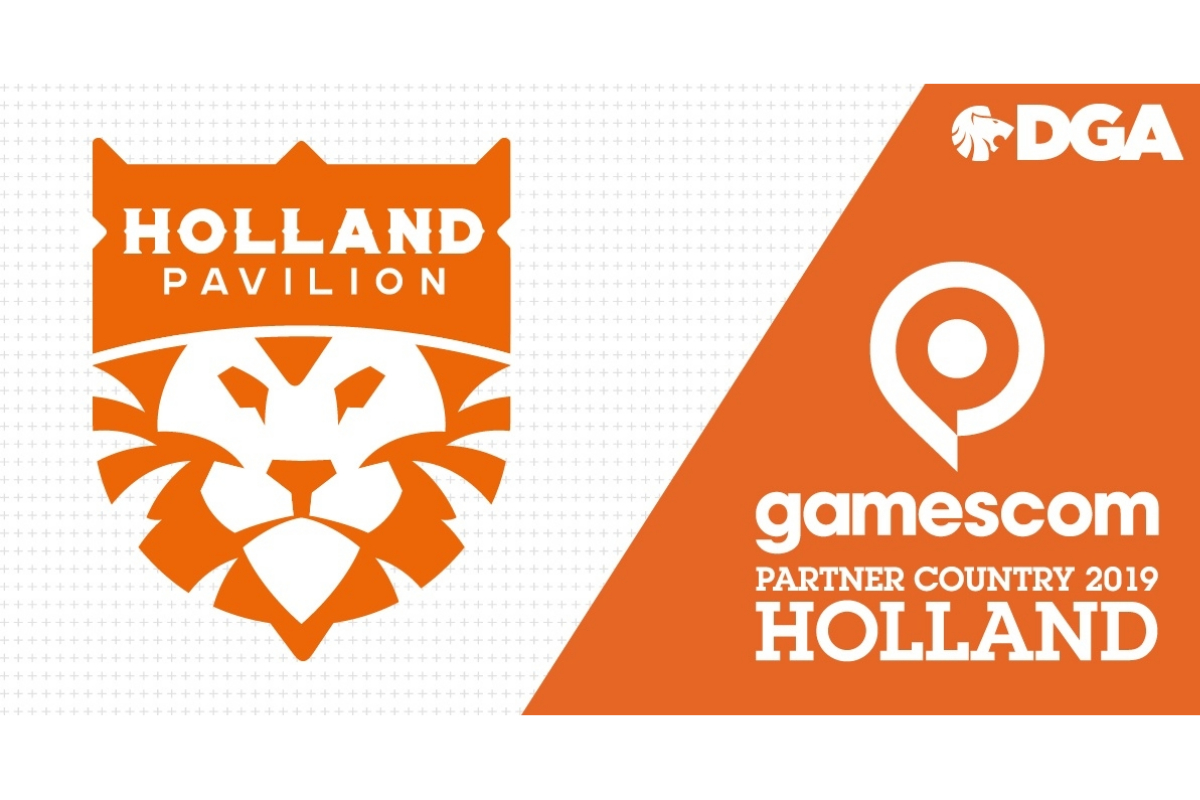 Reading Time:
1
minute
The Netherlands is the official partner country of 2019's gamescom! Dutch Games Association will be hosting the tenth Holland Pavilion at gamescom this year, bringing a record number of Dutch delegates and presenting the Netherland's newest projects to the world.
The Netherlands is the official partner country at gamescom this year!
This year, Dutch Games Association is proud to announce that the Netherlands is the official partner country for gamescom, the biggest European games expo. This means the Dutch games industry and its attendees will be in the spotlight worldwide. gamescom takes place in Cologne, Germany from August 20th to August 24th and is the most important event for game developers when it comes to sharing knowledge and expanding their network. The event combines B2B and B2C and attracts over 370,000 visitors from 114 countries.
It is also the 10th anniversary of the Holland Pavilion! It will not only be the largest Holland Pavilion so far to gamescom, but this year will also feature a record number of participants. A grand total of 30+ companies will present their games, services and products at gamescom.
DGA Chairman Horst Streck says "It's an honour to be chosen as gamescom's official partner country this year. For us in the Netherlands, being part of the games industry is about creativity and independence – finding new ways to push boundaries and come up with playful solutions both for entertainment products and serious games. There are hundreds of Dutch studios which embody these traits, along with a smaller core of large, internationally renowned companies. The Netherlands offers a healthy working climate with the ideal mix of freedom and support to allow studios to try new ideas.".
Betsoft partners with OGaming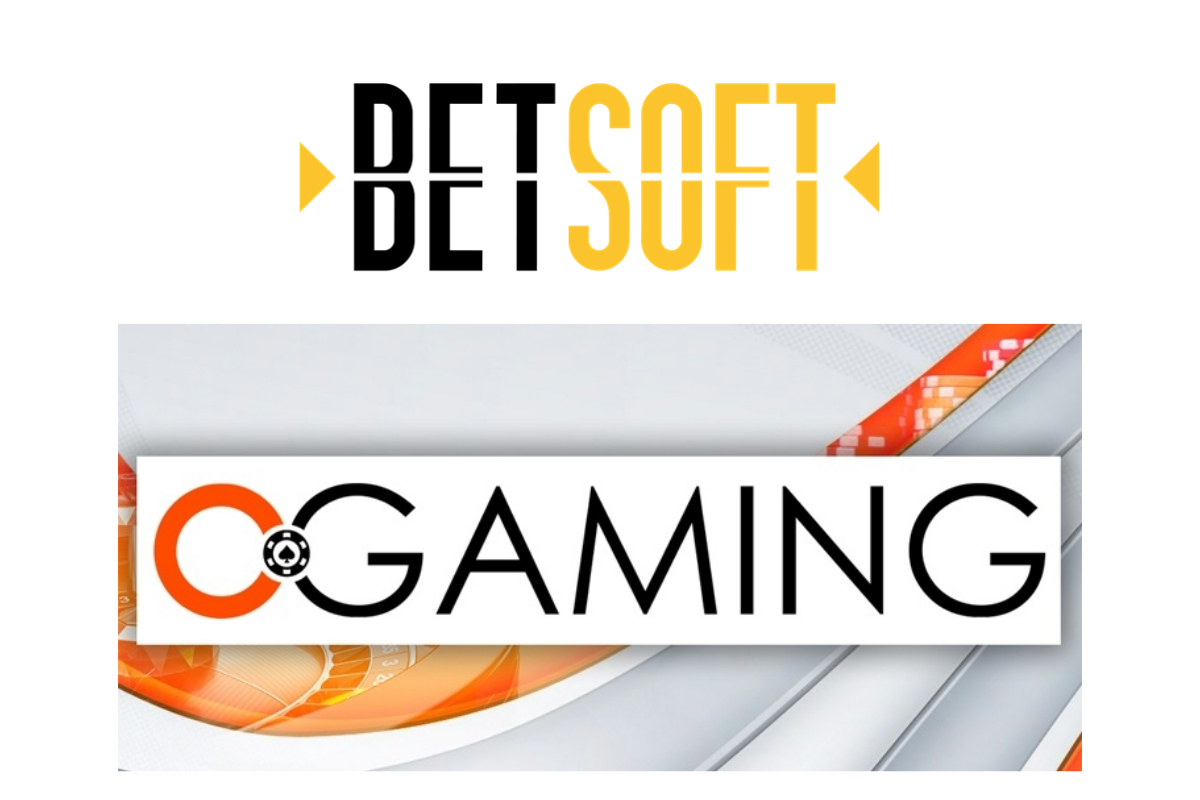 Reading Time:
1
minute
Deal will see innovative supplier's games live across portfolio of brands
Industry-leading casino content developer Betsoft Gaming has signed an agreement with OGaming which will see its full portfolio of cutting-edge games live across the operator's brands.
The OGaming Group, which currently has RioAposta live, is also launching EagleBet in the coming weeks, with a third brand to follow later this year. They will have access to Betsoft favourites, including recent smash hit slot games Spinfinity Man, Viking Voyage and Chillipop.
Today's agreement with OGaming marks another significant step for Betsoft as it continues to expand globally, signing a series of strategic deals with other operators in recent months including Caliente in Mexico, Carousel in Belgium and international brand Bethard.
Francesca Raniolo, Sales Executive, Betsoft Gaming, said: "We are delighted to partner with OGaming, who are one of the industry's most innovative, up-and-coming operator groups.
"We have made it a key point to expand in a number of growing markets, and this is yet another statement of intent from Betsoft."
Thomas Golding, Chief Executive Officer at the OGaming group, said: "We are very pleased to be offering Betsoft games across our brands, as they have some of the most exciting content in the industry.
"We are always looking to add new, dynamic content that will enhance our customer experience, and Betsoft's award-winning portfolio of immersive games will give our players some fantastic new titles to play."
Betsoft won the Innovation in RNG Casino Software category at the annual EGR B2B Awards at the end of June. The company was named the winner as a result of its product development for their revolutionary release Max Quest: Wrath of Ra.
pferdewetten.de enhances horse racing offering with SIS's 24/7 Live Betting Channel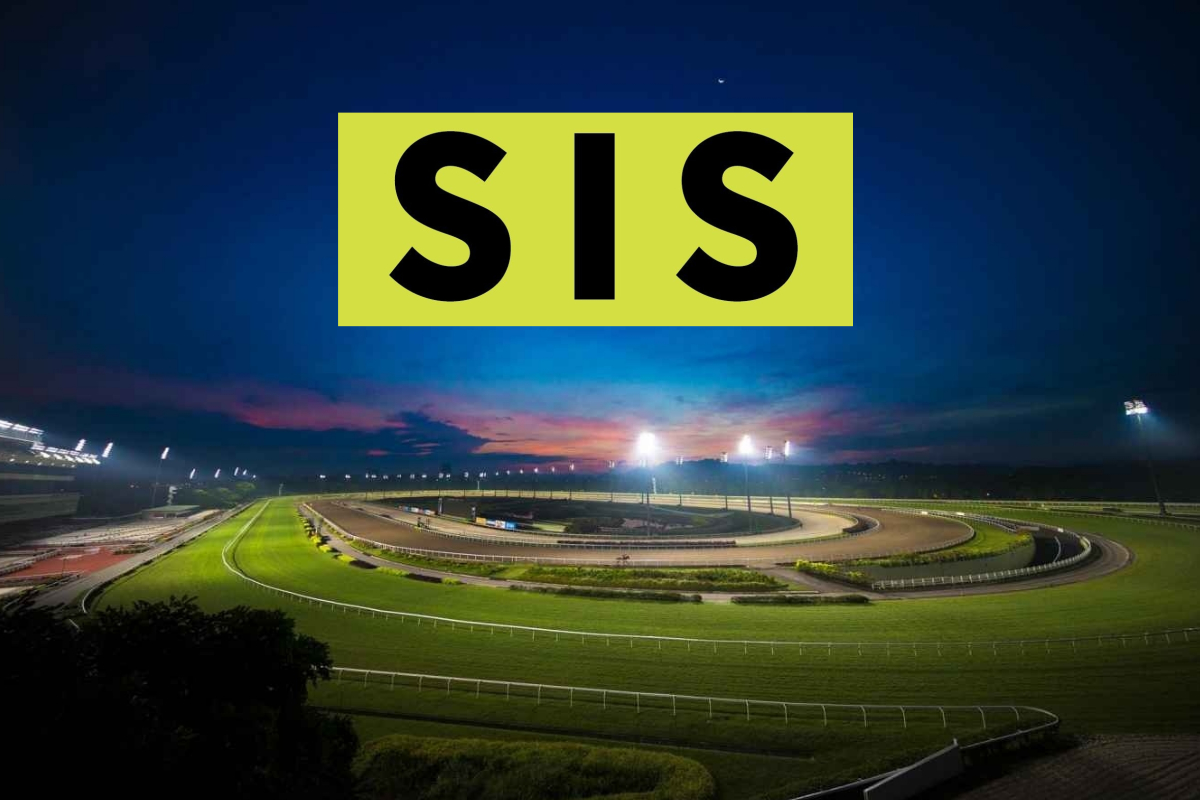 Reading Time:
1
minute
German operator goes live with around-the-clock pictures and data service
Leading multi-channel supplier SIS (Sports Information Services) has announced a deal with listed German operator pferdewetten.de for its innovative 24/7 Live Horse Racing Channel.
SIS's 24/7 Live Horse Racing Channel will provide the online operator with live pictures and data of 27,000 horse races a year from over 130 of the world's leading racecourses.
Delivered in a "Watch & Bet" format, the channel will provide quick-fire, frequent short-form betting events throughout the day, designed to increase engagement levels and improve betting revenues.
This latest agreement further highlights the strong demand from operators across the globe for the SIS 24/7 Live Betting Channel, with its high frequency, quality betting opportunities proving to be an attractive proposition.
Pierre Hofer, Director at pferdewetten.de, said: "Horse racing is hugely popular with our customers and the launch of the new SIS 24/7 Live Betting Channel will greatly enhance the betting experience.
"We're really excited to be offering this new live service, which ensures we can broadcast the world's most exciting races to bettors on a regular basis and provides us with an opportunity to further grow the business."
Sandra McWilliams, Sales Director at SIS, said: "Launching the SIS Live Horse Racing Channel with pferdewetten.de is an important deal for us and we're excited to be enhancing its online offering with our top-quality horse races.
"Our 24/7 live betting channels are attracting strong interest from operators looking to evolve their existing offering with regular betting events across all times of the day. We're confident that the channel will prove popular with their customers and help drive betting revenues."