3 Upcoming Online Gaming Trends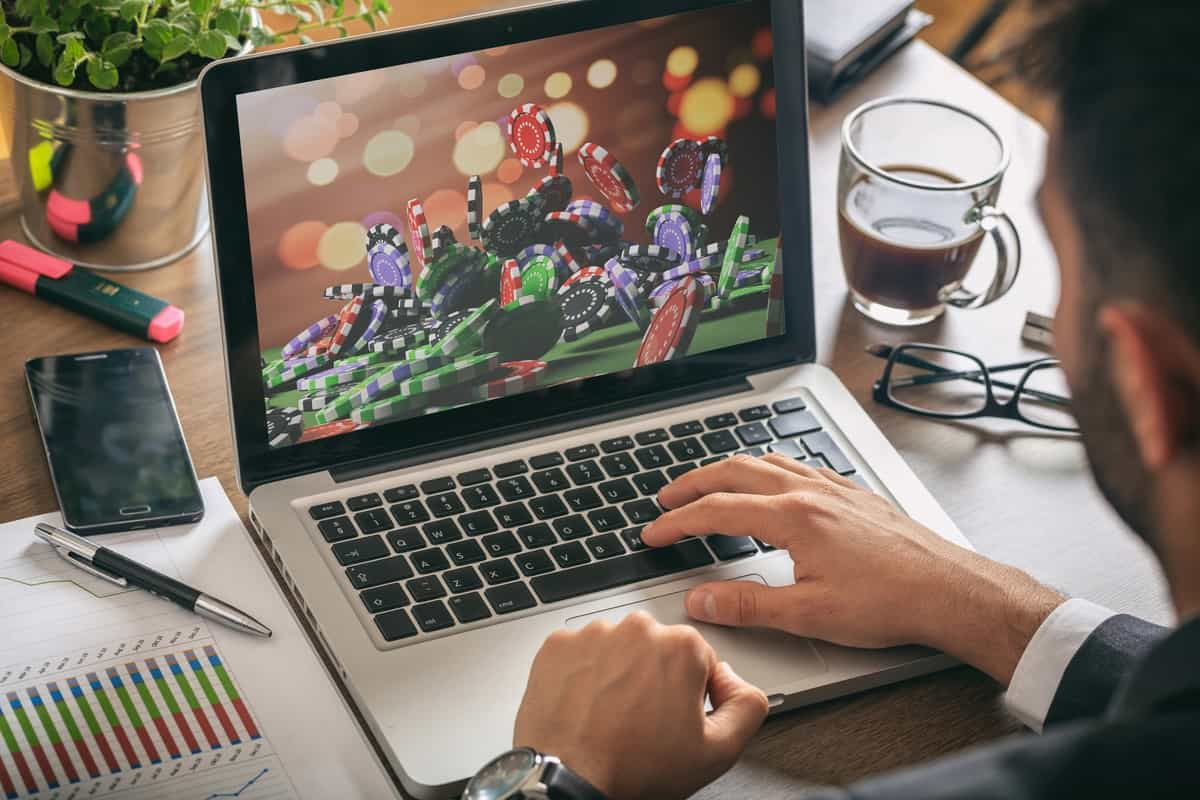 Reading Time:
2
minutes
The gaming industry across the board is extremely competitive and companies need to ensure that they are offering something to keep audiences happy in the saturated market. One way of ensuring this, especially in the online casino industry, is to ensure that the latest developments in the industry are being offered. The ICE online gaming convention in February 2019 showcased a huge range of the next level of online gaming, and three trends seem to stick out. These are live dealers, gamification in slots and gaming narratives.
Live Dealer
The live dealer trend is a way in which the online gaming industry is taking advantage of the social aspects of gaming, which have been seen increasingly with the rise of multiplayer games. As online-casinos-canada.ca shows us, live dealer poker and blackjack have grown with increasing popularity in order to match the latest trends. Players enjoy the aspect, especially in poker, of being able to see the dealer. Despite not being seen, the act of seeing someone looking at you will help you hone the skills needed to play poker.
Gamification
Another way in which online gaming is going to keep customers as we move into 2019 is the gamification of online slots. Gamification refers to the way in which extra elements are added to games, giving them added layers. For instance, video slots sometimes feature video content as an extra prize when completing a reel or a level of the slot game. A slot game developed by Microgaming, Castle Builder, also features gamification, as succeeding in the slot game provides materials to create various castles and other structures, which adds an extra element and an extra level of excitement and competitiveness.
Narratives
Online casino is beginning to develop narratives for the games, especially online slots. Japanese developer Ganapati showcased their new slot which featured anime themed graphics as well as an immersive backstory for the slot game. While some choose to play based on the theme and graphics, some players will be enthralled by the greater overarching narrative. Adding a backstory to a slot game is a bold move and one that will likely increase brand loyalty as players will grow to feel nostalgic and emotive towards the characters and story presented. The stand that Ganapati used to showcase this at ICE was also immersive and gave a taste of what was to come in the online gaming industry.
For an industry to survive and thrive in 2019, it needs to continuously be adding to what it offers. Something as digital as the online casino industry is in a strong position to take advantage of the latest tech developments and implement them at a lower cost than other aspects of gaming such as console or desktop. The industry is able to reflect what players might want to interact with, as well as trial things as the technology makes itself available. As live dealers, gamification and gaming narratives show us.
Wazdan super sizes their games with the launch of new Unique Wazdan Feature, Big Screen Mode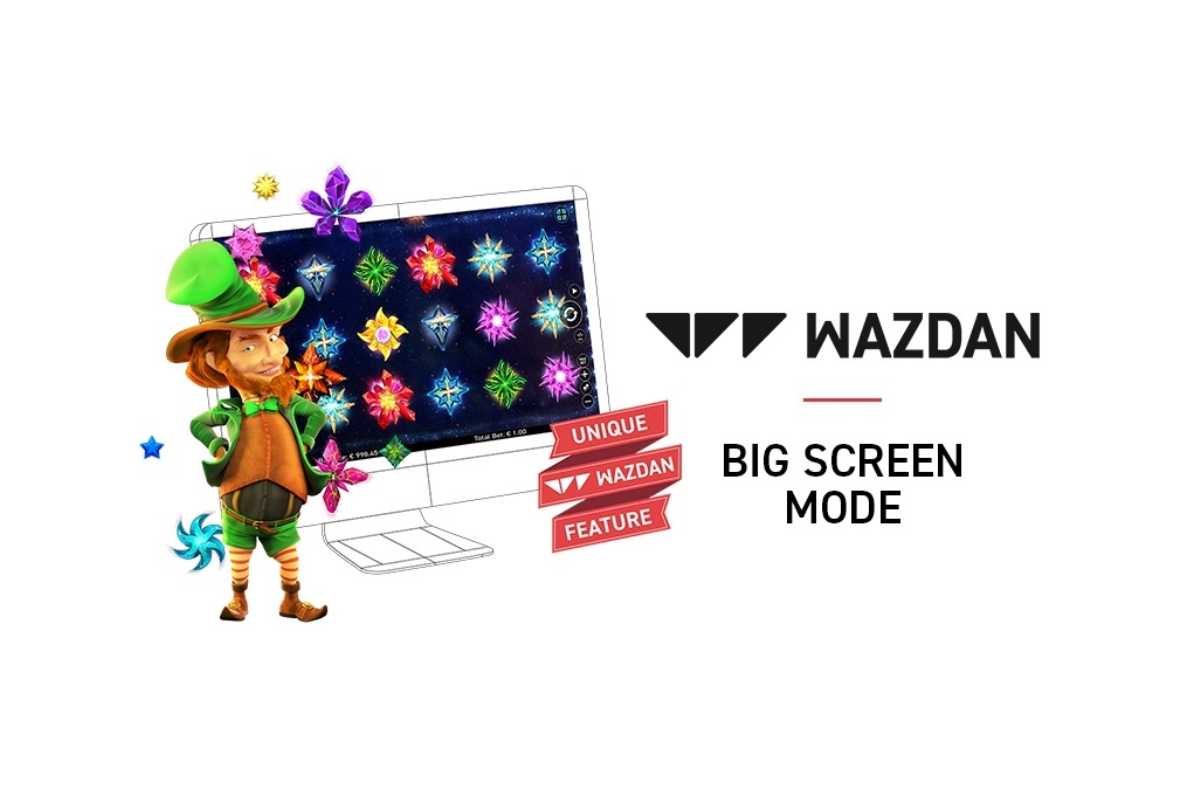 Reading Time:
3
minutes
Wazdan games hit the big screen with the addition of a new Unique Wazdan Feature, Big Screen Mode, which lets players zoom their games to show bigger reels for super-sized fun.
Innovative game producer Wazdan has been developing market leading, tech-rich slot games for more than a decade through their team of gaming enthusiasts committed to pushing the limits of technology, gaming and inventive features which allow players to tailor their experience.
The latest addition in Wazdan's lineup of Unique Wazdan Features is the Big Screen Mode. Through the Big Screen Mode feature, players of Wazdan games are able to zoom in on their game, showing bigger reels and changing the dedicated control panel below the game into universal buttons, which are placed on the right-hand side of the screen, just like players would experience in the mobile version. With two zoom modes to choose from, players can adjust the width of the reels to their screen. By enabling this unique feature, players can focus on the thrilling action taking place on the reels of their favourite slot game.
Unique Wazdan Features have long been the secret sauce making Wazdan games a cut above the rest. All new Wazdan games come jam-packed with Unique Wazdan Features, ensuring players control their playing experience, making adjustments to suit their particular preferences.
So far Wazdan has 7 Unique Wazdan Features on offer. Their world-first patented Volatility Levels™ give players the option to change the volatility level of each round. The Unique Gamble Feature can be activated after every win, giving players an extra game with a 50/50 chance to double their win in an instant. For players on the move, activating Energy Saving Mode will extend the life of any device's battery by roughly 40%. Ultra Lite Mode suites players suffering with a slow Internet connection to decrease the games load time. Double Screen Mode allows players to see the pay table for each game, where win values of all game symbols can be seen, including special symbols like scatters and wilds. Finally, for players who like a rapid game, Wazdan's Ultra Fast Mode allows them to adjust the speed of the game, without affecting the game algorithms, performance or its RTP.
Wazdan offers players and operators more than 110 stunning HTML5 games with these cutting-edge Unique Wazdan Features.
Wazdan Head of Sales, Andrzej Hyla, says, "We are proud of the accomplishments of the Wazdan team and brand. It has been a big year for us, and Big Screen Mode is yet another example of the innovation we inject into our games. Big Screen Mode has already been received with enthusiasm by players, as have the games which offer this feature. With so many new title releases, partnerships and accomplishments already this year, we are beyond excited for every new month, sure to come with many more announcements."
Keep up to date with the latest Wazdan news at: https://www.wazdan.com
ABOUT WAZDAN:
Wazdan is a popular game producer, developing innovative casino games that deliver an original, fun and truly omni-channel player experience. Offering an extensive game library of over 110 HLML5 slots, table games and video poker games, Wazdan is gaining popularity in the iGaming market thanks to the great quality of their games, interesting themes and engaging gameplay. Wazdan's game portfolio consists of such popular titles as Magic Stars 3, Great Book of Magic Deluxe, Magic Target Deluxe, Valhalla and Wild Guns as well as amazing new and upcoming slot games, including Los Muertos™, Mayan Ritual™ and Larry the Leprechaun amongst others. Wazdan releases new, exciting titles on a regular basis and equips them with Unique Wazdan Features: innovative Volatility Levels™, exciting Unique Gamble Feature and mobile-friendly Energy Saving and Double Screen Modes, Ultra Lite Mode, Ultra Fast Mode, as well the brand new Big Screen Mode. Wazdan holds a number of European trademarks including a trademark for their world's-first Volatility Level™. Their extensive portfolio of clients includes some of the top gaming operations in the industry. The company is headquartered in Malta and holds licenses issued by the UKGC, the MGA and complies with Curacao regulations. Furthermore, their games use the RNG certified by the NMi, which ensures reliable, fair and secure gameplay.
MGA Recognises 1×2 Network as a supplier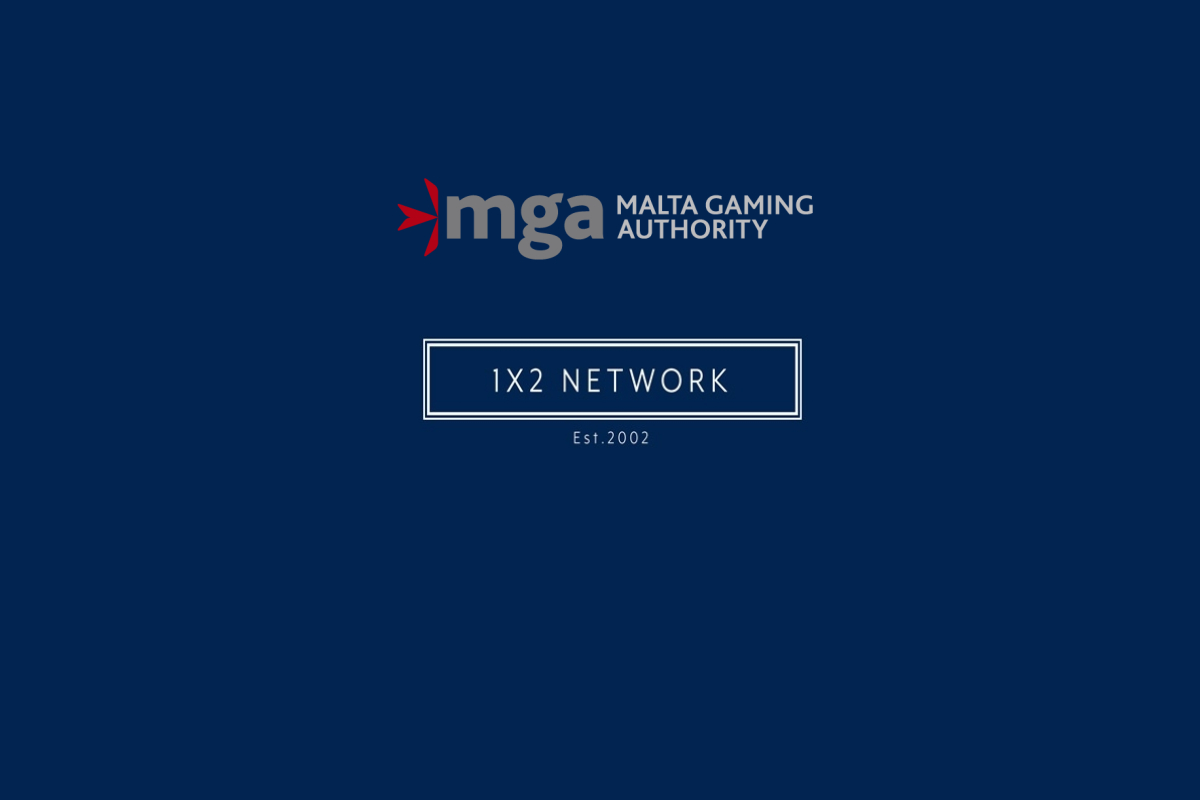 Reading Time:
1
minute
The UK-based 1X2 Network has received a Notice of Recognition as a supplier from the Malta Gaming Authority (MGA). This will be a shot in the arm for the iGaming developer.
With this recognition, 1X2 Network can now offer its suite of innovative slots, virtual sports, and table games to Malta-licensed operators utilising its already licenced and established UK entity.
Kevin Reid, Chief Operating Officer at 1X2 Network, said: "We are very proud to have received this Recognition from the Malta Gaming Authority, one of the most established and trusted regulators in the world."
"We have built our reputation around delivering popular slots, table games and virtual sports, to regulated markets around the world, and will be looking to expand our presence in Malta and other regulated jurisdictions through 2019."
Studies find links between loot box spending and problem gambling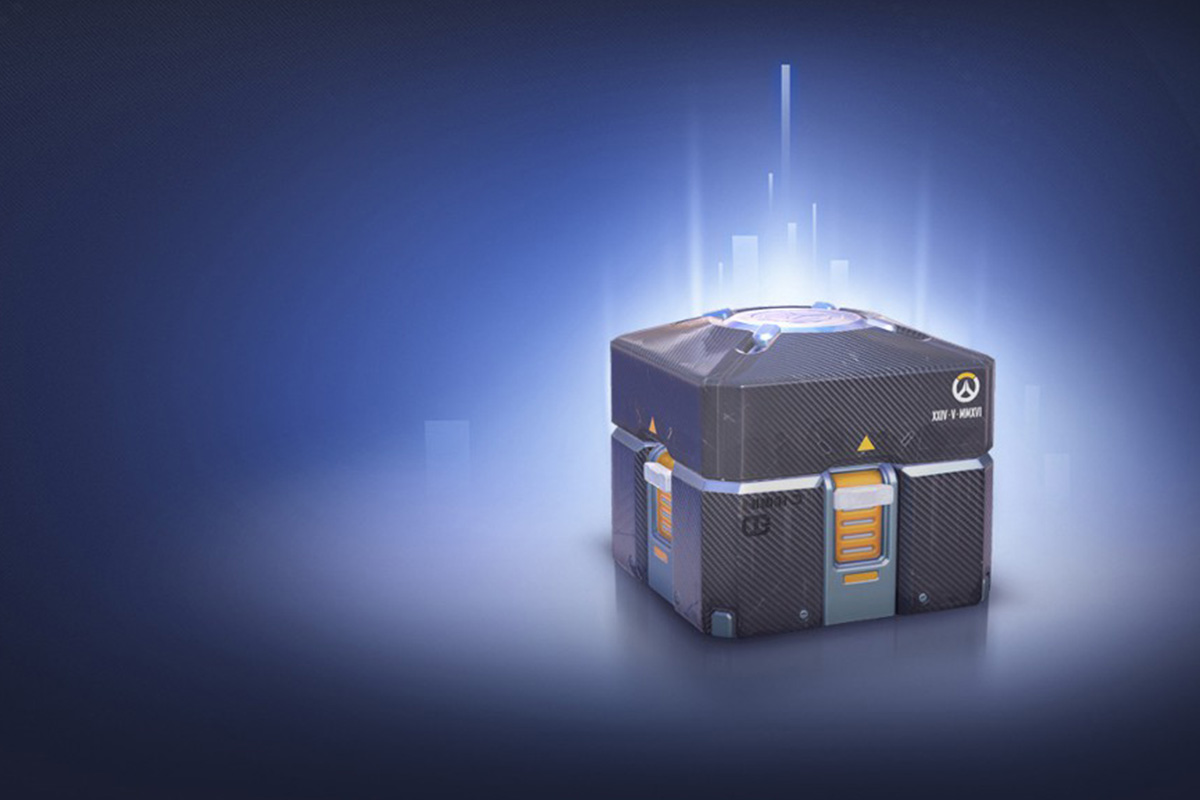 Reading Time:
2
minutes
New research has proved that there is a strong link between problematic gambling behaviours and spending money on loot boxes.
The results of the research are published in the journal PLOS One as two studies. The results indicate that people who spend more money on loot boxes are also more likely to be unable to keep their gambling habits in check.
"Loot boxes are extremely widespread. A recent analysis we did showed that they may feature in as many as 63% of mobile games. They're extremely profitable, too: They're estimated to have perhaps generated as much as $30 billion in revenue in 2018," said study author David Zendle of York St. John University.
"They're also highly worrying — there are clear parallels between loot boxes and potentially harmful activities like gambling. Given their prevalence, importance, and the lack of literature on them, I think a good question is 'Why weren't more people running these studies?'"
The researchers had 1172 gamers complete psychological surveys regarding problem gambling and loot box spending.
The participants all reported regularly playing at least of one of ten popular games that feature loot boxes: Player Unknown's Battlegrounds, League of Legends, Hearthstone, Overwatch, Counter-Strike: GO, FIFA 18, Rocket League, DOTA 2, Team Fortress 2, and Tom Clancy's Rainbow Six Siege.
"There is a link between loot box spending and problem gambling. However, we're not sure if this means that loot boxes literally cause problem gambling, or if it means that people who are already problem gamblers spend significantly more money on loot boxes. In either case, though, it doesn't look socially beneficial."
On average, the participants reported spending $19.58 on loot boxes in the past month. But some had spent up to $2300.
The study replicates the finding of previous research conducted by Zendle and published in 2018. That study, which examined 7422 gamers, found that people with more severe gambling problems tended to spend more on loot boxes.