Hokkaido governor elections could prove vital for IR hopes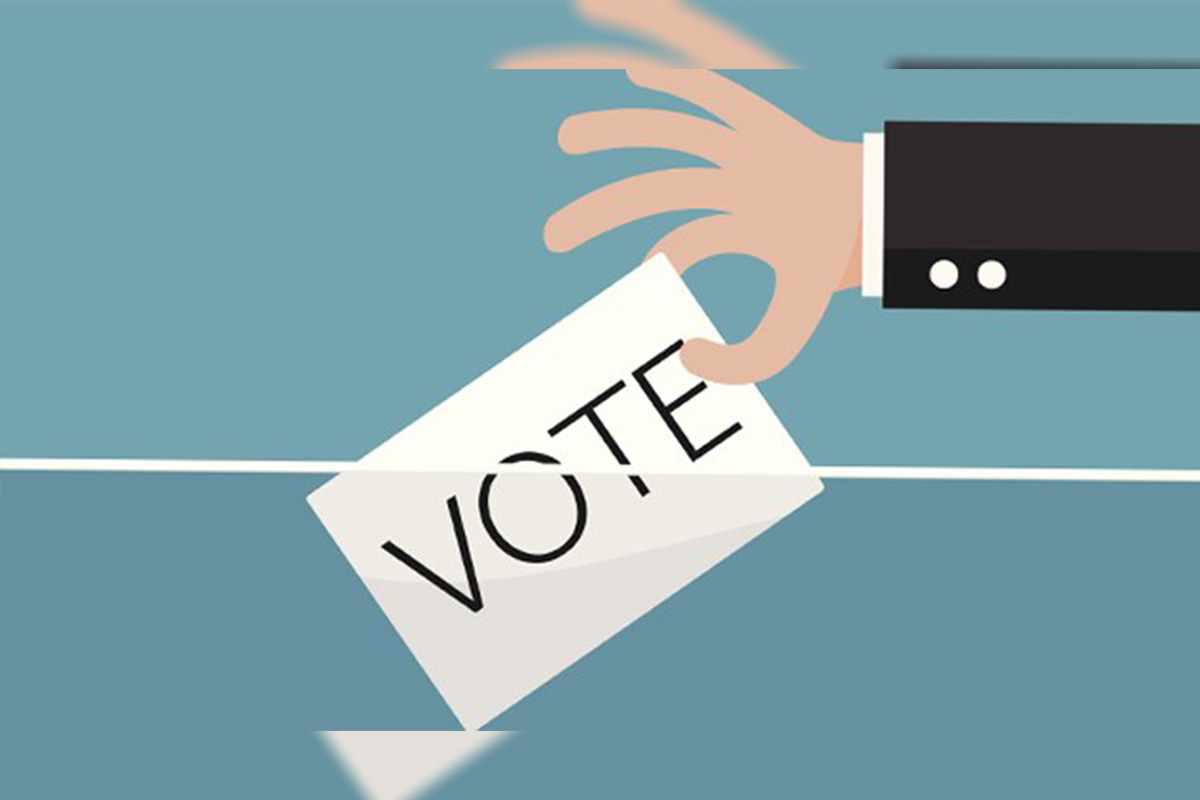 Reading Time:
< 1
minute
The upcoming local body governor elections in Japan, scheduled on April 7, could prove vital for the IR ambitions of some of the Prefectures, including Hokkaido.
Naomichi Suzuki, former mayor of Yubari city and supported by both the LDP and Komeito in this election, said, "I will take into consideration all of the advantages and disadvantages to make the decision." On the other hand, Tomohiro Ishikawa, former member of the lower house and supported by the five opposition parties in this election, stands firmly against an IR.
Local gubernatorial elections affecting IRs are also being held in Kanagawa and Osaka, although the Osaka vote is more about when, rather than if, an IR will open.
ITL bill acceptor expands into Southeast Asia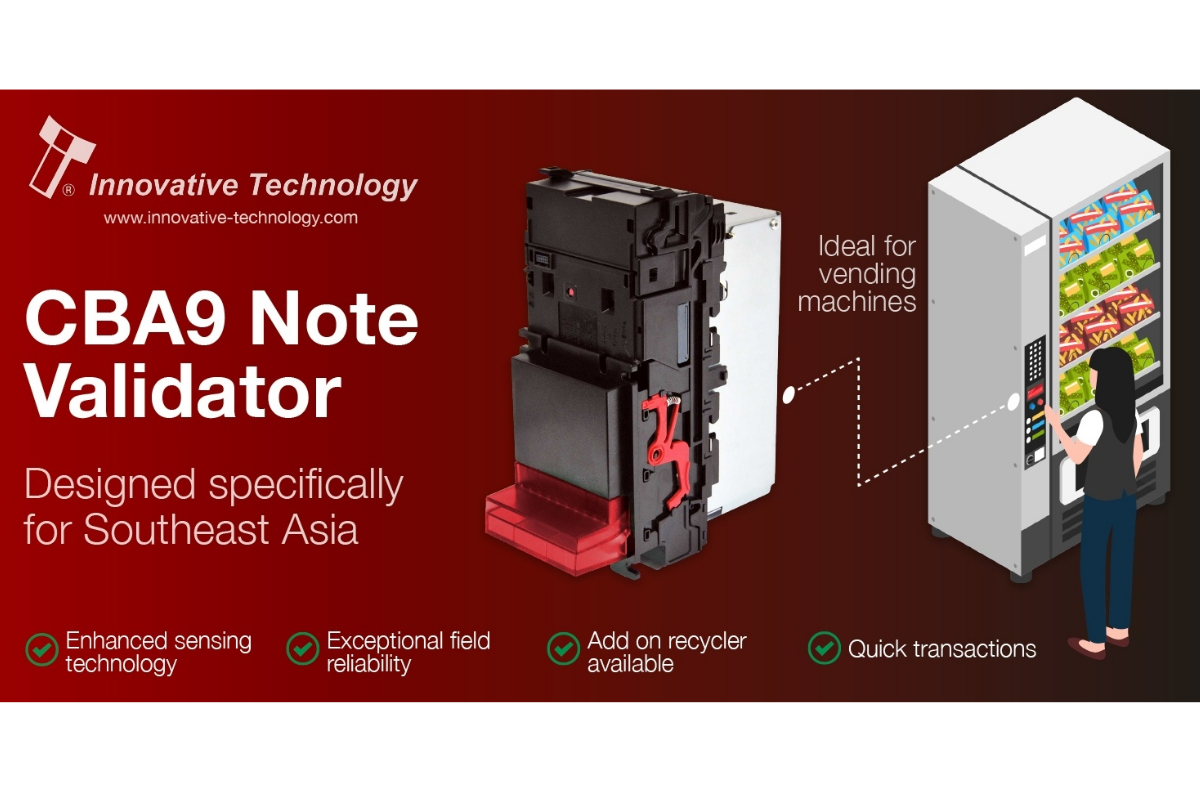 Reading Time:
< 1
minute
A bill acceptor (CBA9) designed specifically for Southeast Asia has been introduced to the market to simplify cash handling for OEM's that export throughout the region. Already dominating the vending industry in China, the market-leading, field-proven banknote validator is now available in Indonesia, Malaysia, Philippines, Singapore, Taiwan, Thailand & Vietnam. Following consumer and market demand, ITL are keen to roll-out its accessibility to this vast Southeast Asia region.
Kravitz Liew is ITL's Business Development Manager for Southeast Asia based in Malaysia. Kravitz commented, "The CBA9 is a cost-effective bill acceptor and boasts a quick transaction time (2-3 seconds) and advanced note-to-note processing capabilities. With its enhanced sensing technology, the CBA yields a high acceptance rate for the Southeast Asian currencies which we have currently available and we are delighted with the positive interest we have received from key Manufacturers in the region. Since I started working for ITL back in February this year, I have built up strong relationships with our customers in Southeast Asia and CBA9 is proof that we are providing the right product for the demands of the region."
Kravitz continued, "Due to the product's modular design, the CBA9 can be upgraded to add a note recycler to suit customer needs. It is particularly suited to vending and amusement industries where it offers exceptional field reliability. Free remote updates (including MDB) are available too giving our customers excellent value for money."
Concluding Kravitz said, "The CBA9 is devised to maximise cash efficiency for customers requiring quick transactions and I am delighted to be able to offer our customers this solution. Southeast Asia is an important region for us, and we look forward to seeing a fast and widespread take-up of this cost-effective bill acceptor in the region."
European Lotteries Available Online in India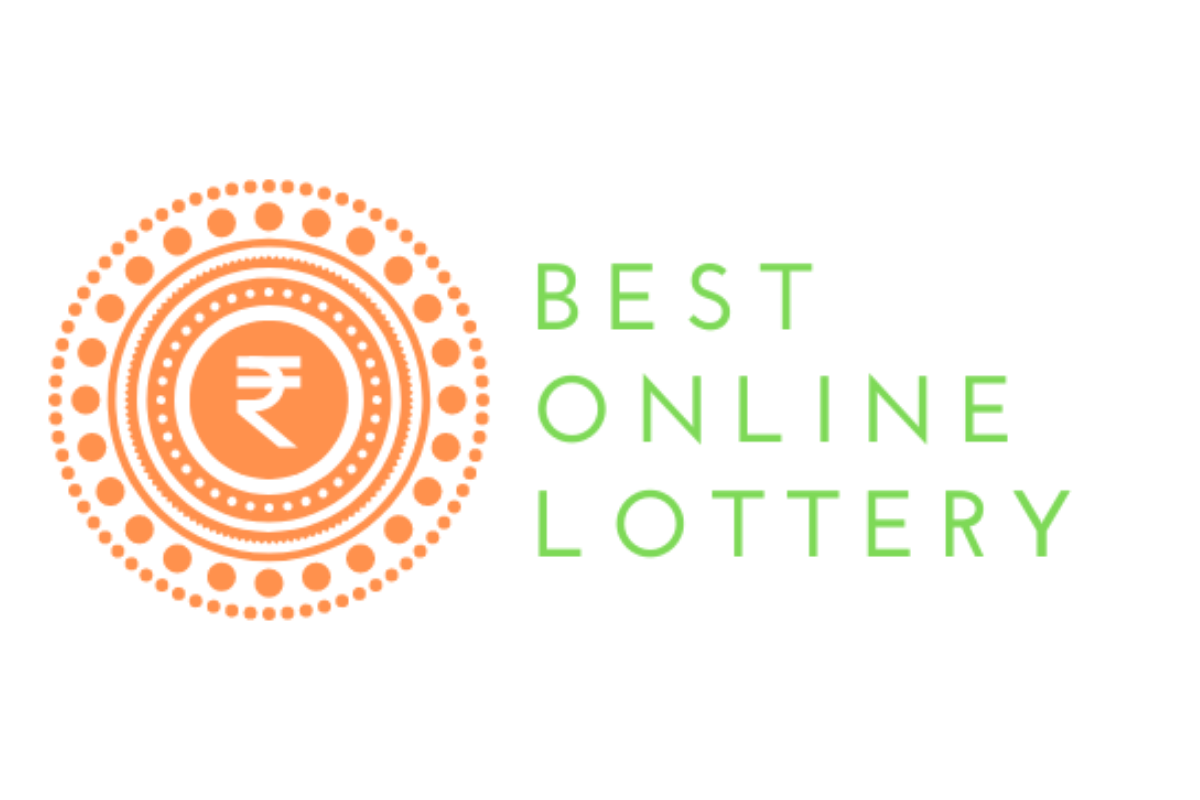 Reading Time:
3
minutes
The thrill of playing a lottery is something that many people enjoy. Small stakes are required to get involved, and while there may be more than one level of prize available, the top prize is always going to be a life changing sum of money.
On some of the bigger European lotteries, more tiers of prizes are available that could change your life. For this reason, these lotteries have become very popular with players both inside and outside of Europe, as you can play them from anywhere in the world.
Some of the top European lotteries are available online in India, giving players from the country the chance to win big away from their own national lottery. With the best online lottery site, you can place your bets with a variety of different lottery sites and get involved with major lotteries around the world.
You have to be in it to win, and the option to play worldwide is now open to Indian players.
Why do European Lotteries Appeal to Players?
The simple answer here is because they are some of the biggest and best lotteries in the world. The chances of winning a lottery top prize are very slim, and European lotteries have two things in place to help players with this.
The first is they offer a huge jackpot prize, so if you are lucky enough to win, you are going to be rewarded in a huge way.
The second is that these lotteries all have a range of other prizes that players can win, to give smaller victories but still something to be thrilled about and money to spend on a treat for yourself and your family.
With big prizes, media promotion showing recent winners and how much they have won, the top European lotteries do a great job when it comes to promoting their game and attracting new players.
When people from all over the world see that, and also see that they can take part and play, the game becomes even more popular and the prizes go up even more, so it is win-win for those joining in and those who already play.
What European Lotteries are Available to International Players?
The biggest lottery in Europe is the Euro Millions draw and the great news is that this is available to players in India. Two draws a week take place on Tuesday and Friday, with a range of prizes up for grabs.
Smaller prizes do exist but it is the big jackpot that everyone plays for. This rolls over until a winner is found, if it's not won for a few weeks then we see huge amounts of money on offer for people to try and win.
Alongside the Euro Millions draw, another popular game open to international players is the UK lottery. This is one of the longest running lottery products, and another that is popular with players.
Again, smaller prizes are available via this game, but the main reason for playing is the big jackpot on offer. This too can roll over, and while the creation of the Euro Millions draw has taken some players away from the UK lottery, it still remains a huge prize to win.
These are just two of the lotteries in Europe that Indian players can play, while the Italian lottery is another for those looking to play in Europe.
Why Lottery Gambling Continues to be Popular
Lottery gaming offers people the chance to change their lives if they win big. The European sports betting industry continues to grow, but this doesn't really offer the chance to change your life like lottery gaming does.
For this reason, lottery gaming will always attract casual players who are not necessarily gamblers, but are people who want to try and better themselves. The prizes on offer will always make this appeal and thanks to many lotteries offering smaller prizes to players, the winning feeling is available to many.
Something else that makes lottery gaming popular is that there is no skill involved, it is all random and the luck of the draw. Unlike sports where you need to have knowledge when picking selections or some forms of casino gaming where you need knowledge to beat the dealer, there is none of this required with lottery gaming.
All you do is pick your numbers, or allow them to be picked for you and cross your fingers, hope for the best and hope that you are the lucky person to win a life changing sum of money.
IPL Rescheduled and New Dates Confirmed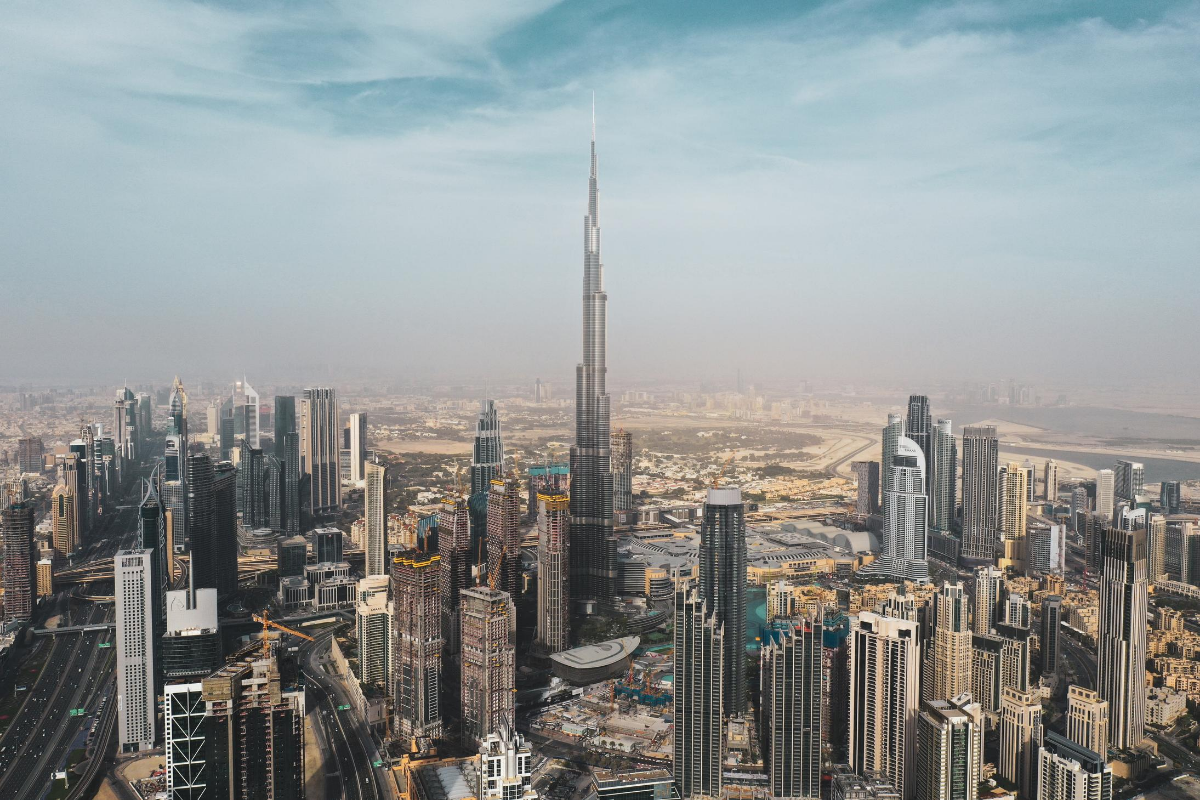 Reading Time:
3
minutes
The originally planned IPL during the spring had to be postponed due to the Covid-19 pandemic. The issues inside India, plus those faced by players all over the world made it impossible to stage the event.
At the time, the BCCI said the tournament had been postponed and a new date would be made later in the year. After many discussions with new hosts, player representatives, TV companies and sponsors, we now have an agreed date in place for the 2020 IPL.
2020 IPL Dates & Format
The new start date for the IPL has been confirmed as September 19 while the final will be played on November 10.
This gives the tournament 53 days in which to complete and to help with that, a total of 10 afternoon games have been scheduled, giving fans back to back cricket to enjoy. The afternoon games will take place at 15:30 IST while the traditional evening games will begin at 19:30 IST.
Each of the eight franchises will be allowed to name a squad of 24 players for the tournament, but there is one key rule in place for this season only. This is that teams will be able to add an unlimited number of Covid-19 replacements should there be any issues with members of their squad. We have seen a number of different sports and leagues adapting their rules due to the pandemic, this is the IPL's way of doing that.
Where Will the Tournament be Played?
The IPL has had to move away from India, due to the rising number of cases in the country. Therefore, the IPL in 2020 will all be played in the UAE. This is not the first time this has happened, we have seen IPL games in the UAE in the past. The Asian gaming market is a strong one, they love sports and relish the chance to have top-tier competitions in the area.
Three venues have been named to host games, these are Dubai, Sharjah and Abu Dhabi. This is all subject to local government approval at the moment, but that is supposedly just a case of formally agreeing things and releasing it, something that should happen in the next few days.
This all means no home advantage of any IPL team this season, which is going to change the makeup of the tournament and a big weight will be placed on who can adapt the quickest. This will also have an impact on betting on games, with no home advantage to think about. Betting in India is now legal across a number of sites and the IPL offers a wide range of betting markets and possibilities.
Women's IPL Also Given Go Ahead
Great news for the women's game, their version of the IPL has also been given the go ahead to take place in the UAE. Just three teams will take part, and play a total of four games, three in the group stages followed by a final between the top two teams.
These are scheduled to take place during the playoff week of the men's event, when gaps are available for the women to play, though this has not been confirmed yet.
The easy option for those organising things would have been to leave the women out of things for a year, until we got back to normal in India but they have worked to ensure the women can also play and that is fantastic to see.
Discussions about Bubble Environment
One of the most important elements of the tournament which is still to be decided is how the players will live and interact with each other.
We have seen bubble environments work well for a number of leagues around the world, including the NBA which has all players in Florida at the moment. Discussions are currently taking place surrounding an IPL bubble which will be created in the UAE.
This should keep players safe while they are there, and assuming the protocols are followed correctly and no one breaches the boundaries, if everyone is clear of Covid-19 when they arrive, they should be able to remain that way for the duration of the tournament.
A company named the Tata Group and the BCCI have already had discussions about setting up a bubble for players to enter during the tournament, and these are expected to continue. Adding a bubble environment would certainly raise the chances of big-name internationals travelling for the event.
We have seen England and the West Indies recently form a cricket bubble to play three test matches against each other. It appeared to work well and should give confidence to those thinking of playing in the IPL if a similar situation is set up.